When you're feelin' fine and you're sick of wine, there's no better place to pick up a drink than at...
Chicago bar and restaurant Kumiko was selected for Time Magazine's list of the World's 1...
When you think of ancient cities, Chicago is not typically the first to come to mind. But, despite i...
Forgot about street cleaning? Assumed you could park overnight but the cops thought otherwise? Fulto...
Taking over the third floor of Navy Pier's Festival Hall is the latest in Chicago innovation: ...
From scenic views to savory desserts, marble fireplaces to dazzling chandeliers, sometimes you need ...
With spring comes pretty and crafted cocktails that taste like a breath of fresh air. In celebration...
Extensive lists of bubblies, artisanal cheese Boards, Brushette plates, romantic ambiances, and cozy...
Does your weekend wardrobe consist of a crop top and fashion nova jeans? Is one of the three ...
Valentine's Day is right around the corner, and whether you're in a committed relationsh...
Yea, yea. It's cold outside, but what's new? Don't let Chicago's winters kee...
Best of Chicago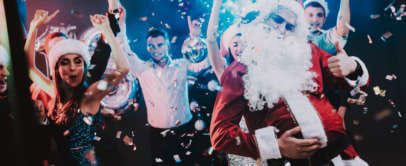 Santa Claus is coming to Old Town… specifically, Woodie's Flat in Chicago! The neighborhood bar is getting a holiday makeover you have to see to believe. A breathtaking…