Take an evening to explore the nonconformity of the music world: jazz. Disregarding rules but still having grace and class, jazz is relaxed but polished. It's lively but soothing. Jazz, in short, is paradoxical in nature and that is all the more reason to love it. These are the best jazz clubs to attend near you in Chicago.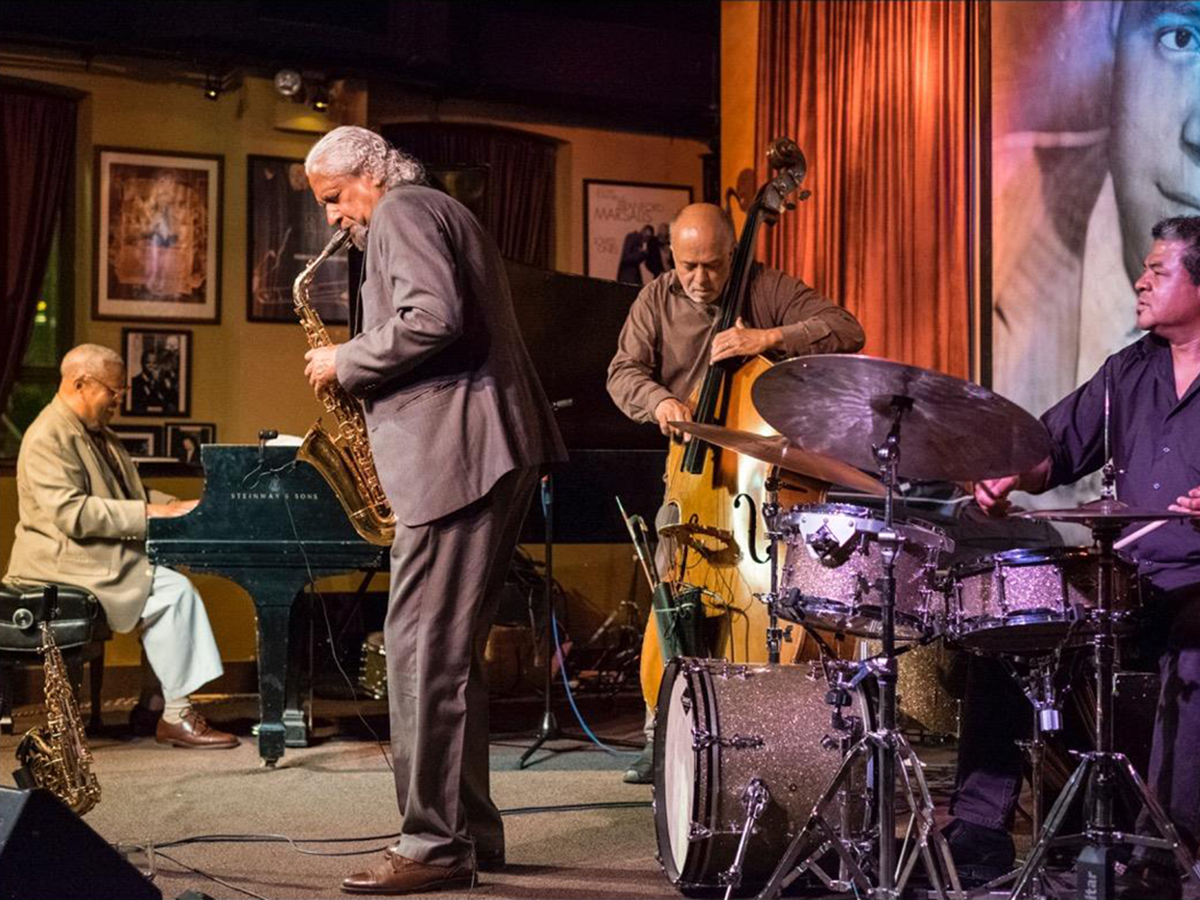 Jazz Showcase | 806 S. Plymouth Ct
Did you know that 1947 marks the year that Kitty Litter was invented? Did you know that a jazz club in Chicago called Jazz Showcase was born that same year? Unequivocally, 1947 was a pivotal year for both cats and cool cats alike. Cool cats, like yourself and those from 1947, flocked to an enclave of musical chops at the Jazz Showcase. Bringing top-tier talent from all corners of the globe to Chicago's South Loop (Printers Row) neighborhood, Jazz Showcase ensures you're not without wholesome tunes and a strong drink.
Wayne Segal, son of the Joe Segal who created this jazz club, will greet and seat you for the show. It's that top-notch talent with a warm welcome that makes Jazz Showcase unlike any other place in Chicago. With its numerous and various posters of past performers and greats, Jazz Showcase is like a mecca or homage to the litany of jazz musicians. It's like a Hall of Fame, but for jazz artists and aficionados alike.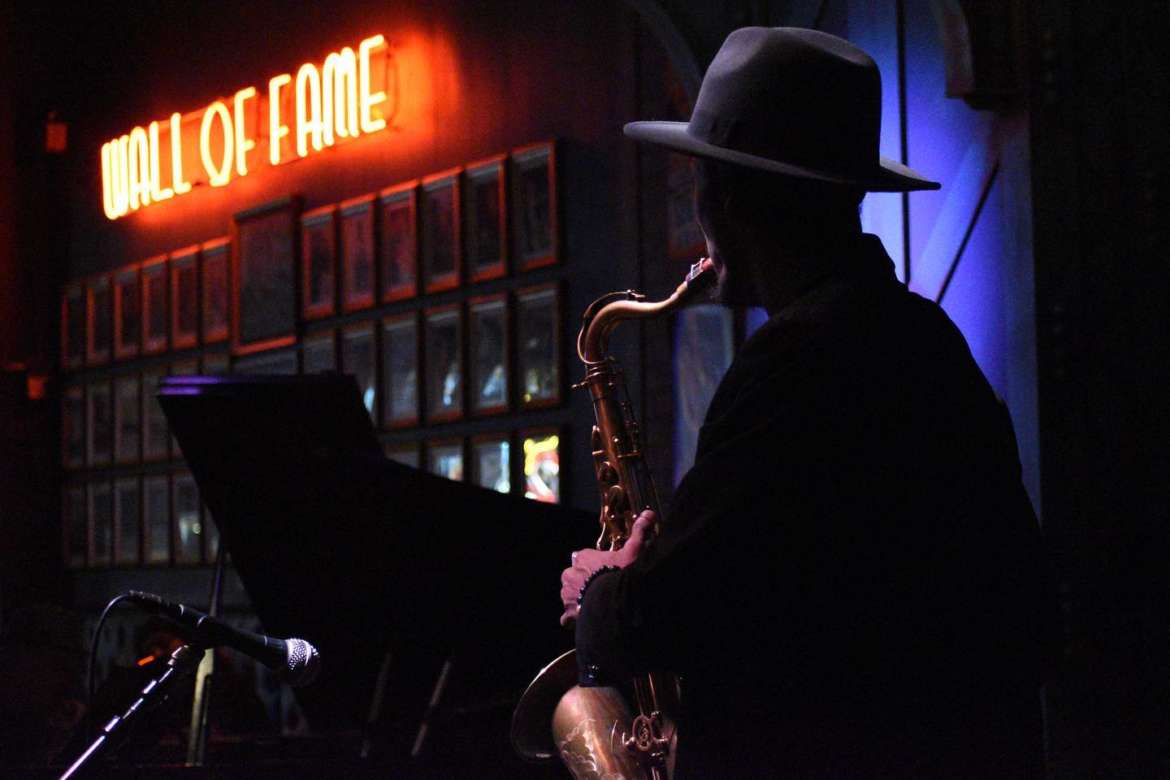 Andy's Jazz Club & Restaurant | 11 E. Hubbard St
Do you ever walk in River North and get overwhelmed by the sheer number of people sprawling across the sidewalks? Do you ever get indecisive about where to go due to the countless options of bars, clubs, and restaurants? Well, once you head east on Hubbard, you'll find a safe haven: Andy's Jazz Club & Restaurant. It's as if all the pop, Electronic Dance Music, and club-frequenting-folk disappear and it's just you with all of your best friends in the relaxed, neon-lit 50-year-old Chicago establishment. Their calendar is comprehensively filled with jazz concerts that usually end before 10:00 pm. Either way, this jazz club in Chicago is a sure bet for a swingin' time.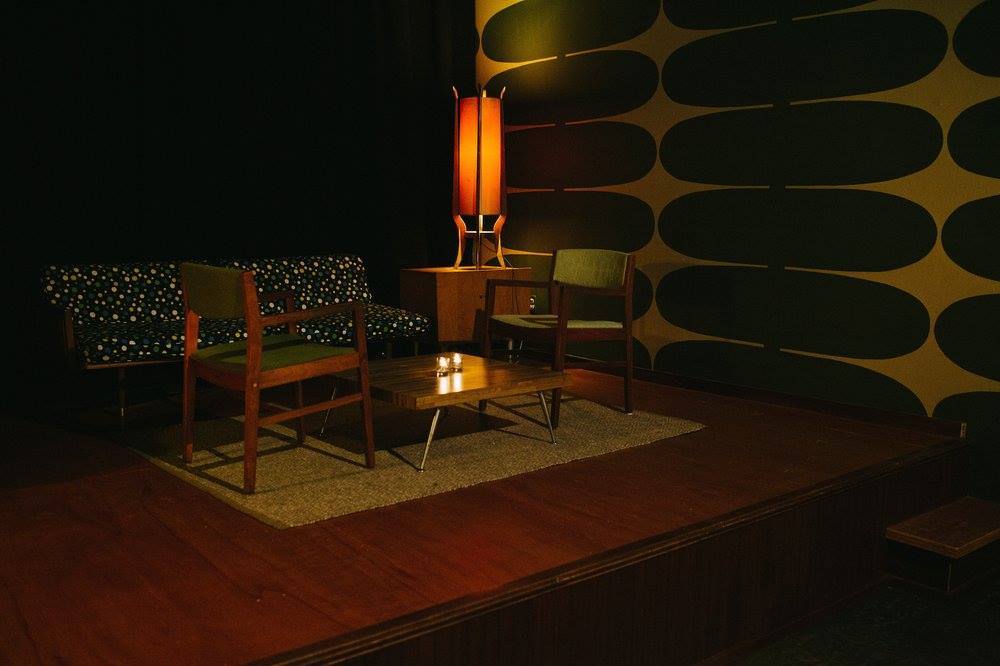 Hungry Brain | 2319 W Belmont Ave
This is your brain. This is your brain on jazz. The Hungry Brain is a shining beacon of creativity and one of the city's most secretive jazz clubs. Head west on Belmont and you'll find your safe haven, complete with low-lights, strong cocktails, and wholesome riffs. This jazz club near you in Chicago has a robust calendar with events—from concerts to reading nights.
There is a singular constant on Tuesdays, though, who is worth getting there by 7:00 pm for: Erwin Helfer. Better yet, stay on Tuesdays for Fellowship and get lost in the tunes of Erwin's piano, seek enlightenment during Ted Sirota's drum jams all the while savoring a bottle/can of craft beer—all for a reasonable price and a heavenly evening.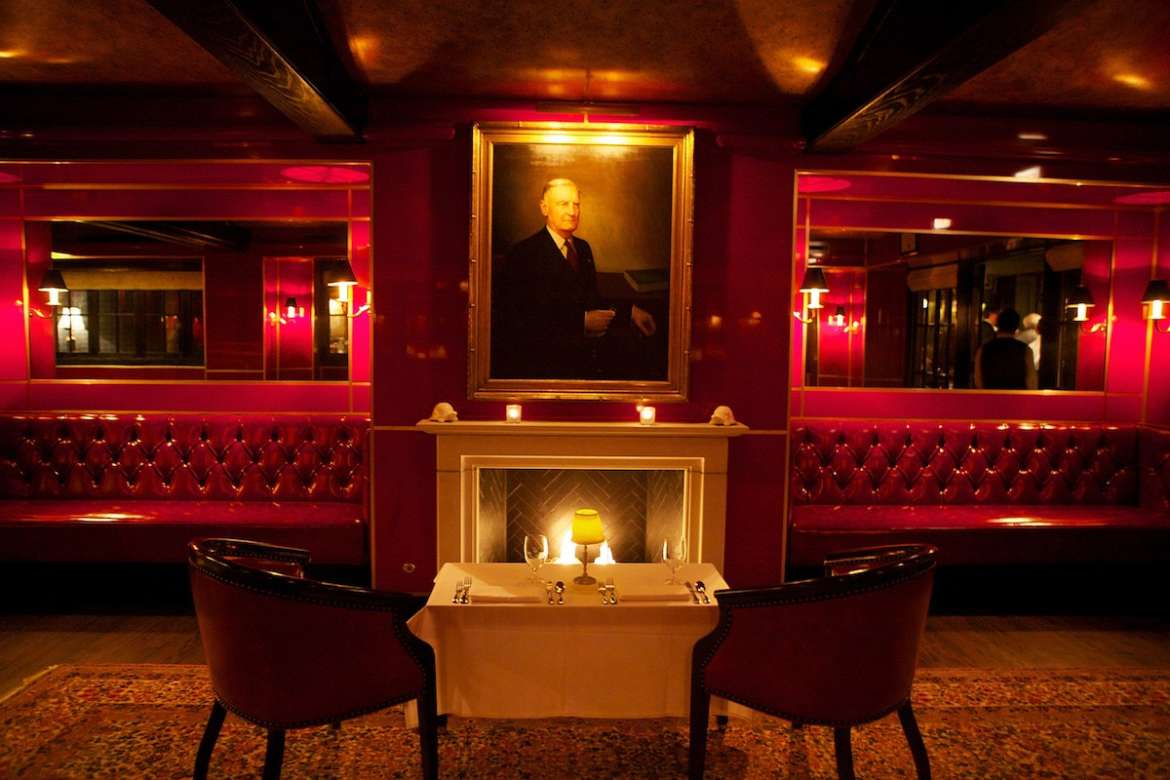 Tortoise Club | 350 N State St
Supper meet jazz. Jazz meet you. You meet Tortoise Club. Ever want to be a cool kid but not sacrifice your dignity? Now you can at this jazz club. in Chicago This sheer elegant and timeless space is Chicago's take on Audrey Hepburn as Holly Golightly. Come for a low-lit ambiance, elegant decor, stay for the live jazz on Fridays and Saturdays. Should this place become your supper hangout, be sure to check out their weekday happy hour specials.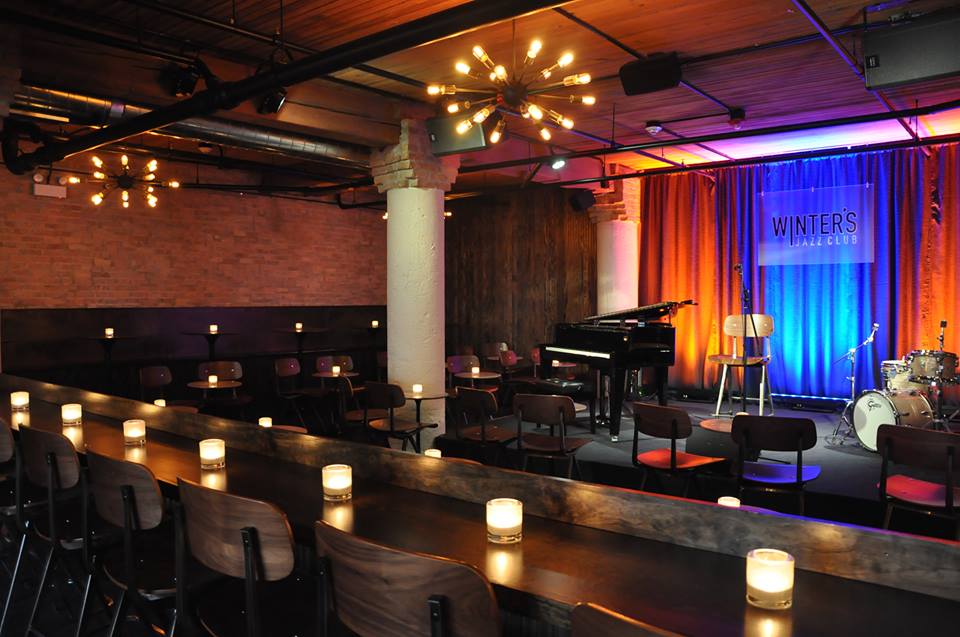 Winter's Jazz Club | 465 N. McClurg Court (promenade)
It's winter 2020, which means the outside may be cold but Winter's Jazz Club is hot! With pillars, low lights, and a center-stage, Winter's is a luxurious space that features 100+ seats to accommodate small to large jazz concerts near you in Chicago. The calendar of events has quite the offering of performances (with a heavy emphasis on singers). Who knows? Maybe you'll see the next Ella Fitzgerald! As a listening space, Winter's is like a meditative yoga class for jazz connoisseurs, as such you'll want to keep your phone and conversations at bay and savor the moment's rifts and harmonies.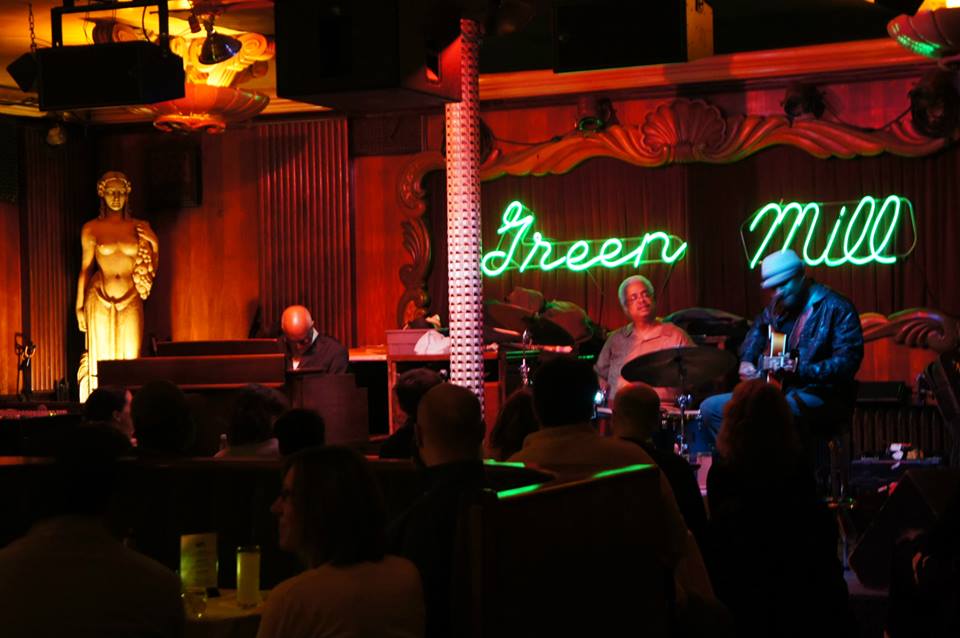 The Green Mill | 4802 N Broadway
One of the oldest jazz clubs in Chicago has a sinister history, including having catered to Al Capone with his own private booth and even a secret tunnel beneath the bar through which the famed gangster would make his getaway in the nick of time (now cemented up and closed off, so don't get any ideas). The Green Mill Jazz Club has housed Von Freeman, Franz Jackson, and Wilbur Campbell, as well as welcomed young jazz musicians who were looking to make a name for themselves. Today, the Green Mill hosts nightly jazz entertainment and sparkles along North Broadway like an emerald gem.
Lights, piano, cocktail! The evening is just missing you! You can experience the jazz melodies and jives of the 1940s at any of these jazz clubs in Chicago without having to abandon the luxuries of the 21st century. Savor the classic, timeless, and paradox that is jazz music all in the comfort of your own city, Chicago.
At UrbanMatter, U Matter. And we think this matters.
Tell us what you think matters in your neighborhood and what we should write about next in the comments below!
READ MORE LIKE THIS
DOWNLOAD THE URBANMATTER APP
FIND PARKING