Not too long ago in our guide to fall, we recommended a handful of places to grab dinner, drinks, and a seat by the fire as the temps get chillier. Now that winter's upon us, we wanted to expand our list and explain just why these places (and their fiery hearths) are so freakin' awesome.
Whether you're feeling like grabbing a book and channeling a poet from years ago, sipping speakeasy-style cocktails with vintage glamour, or just having good conversation at the local tavern, these places will keep you warm and cozy throughout the season.
Here are our picks for the best fireplaces in Chicago.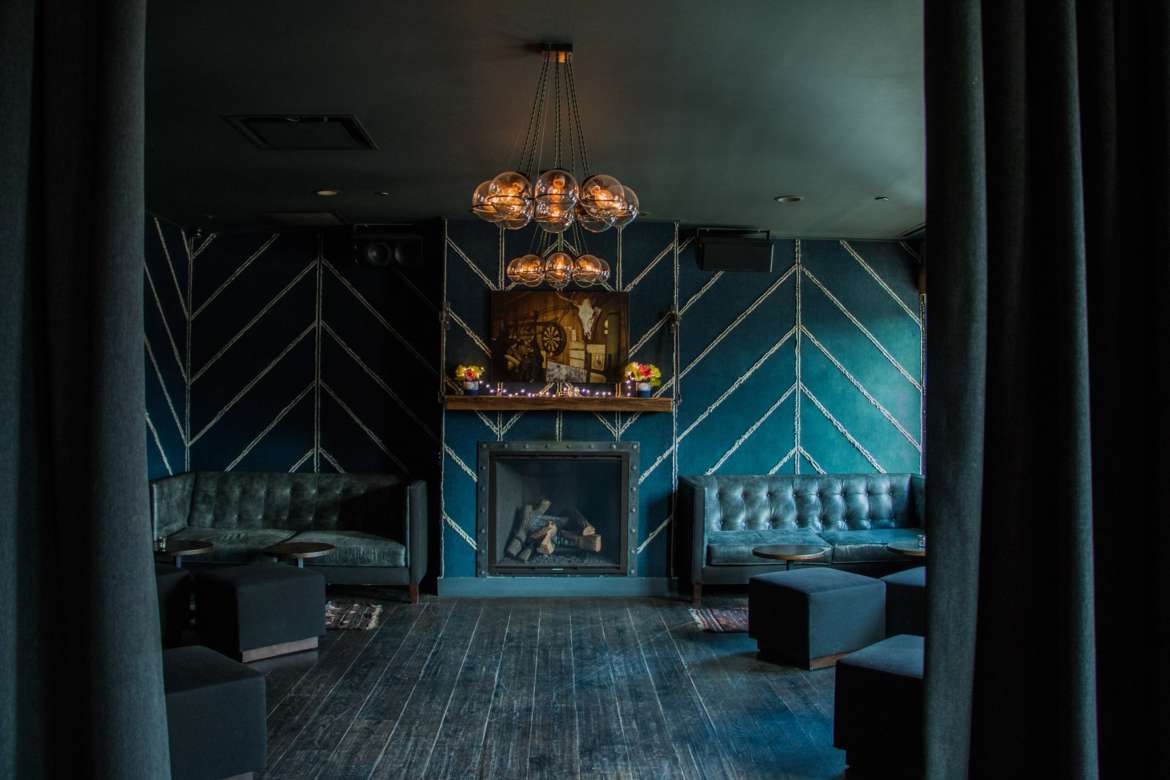 730 West Grand Ave
This West Town restaurant with turn-of-the-last-century influences has a unique vibe and an attractive space. Have dinner with friends next to their chic fireplace and try one of their vintage-inspired cocktails.
Cocktail Recommendation: He's a Made Man (Wheeler's Gin, Cardamero, sage, chai, lemon, shaken on rocks)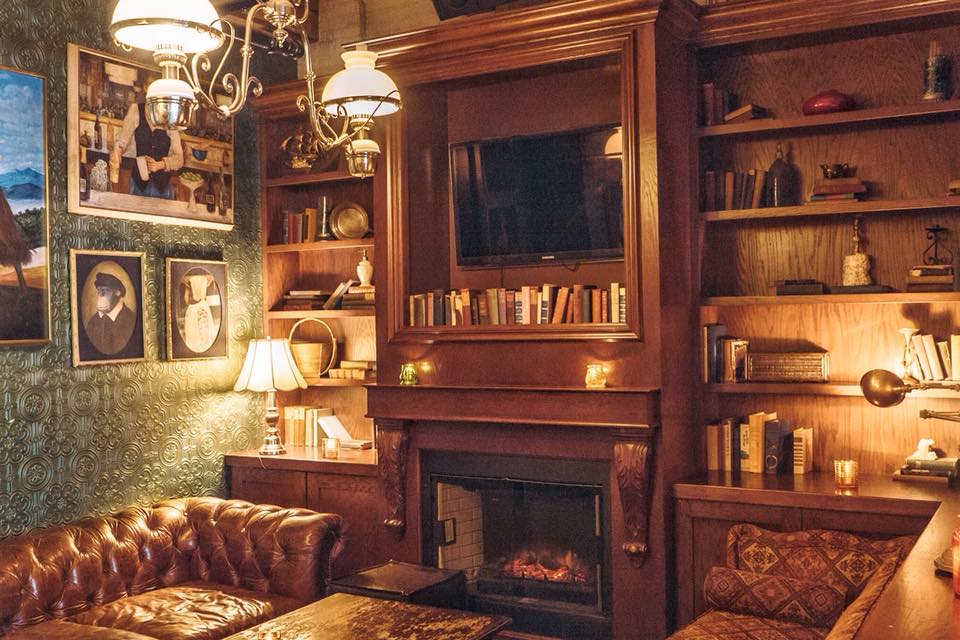 110 West Hubbard St
This River North hotspot boasts some pretty cozy corners inside, including private dining rooms and intimate library lounges. Snuggle up by the flames here for an old world-style experience.
Cocktail Recommendation: Steep Escape (Belvedere Lemon Tea vodka, St. Germain, lemon, Bolivar bitters, Brut champagne)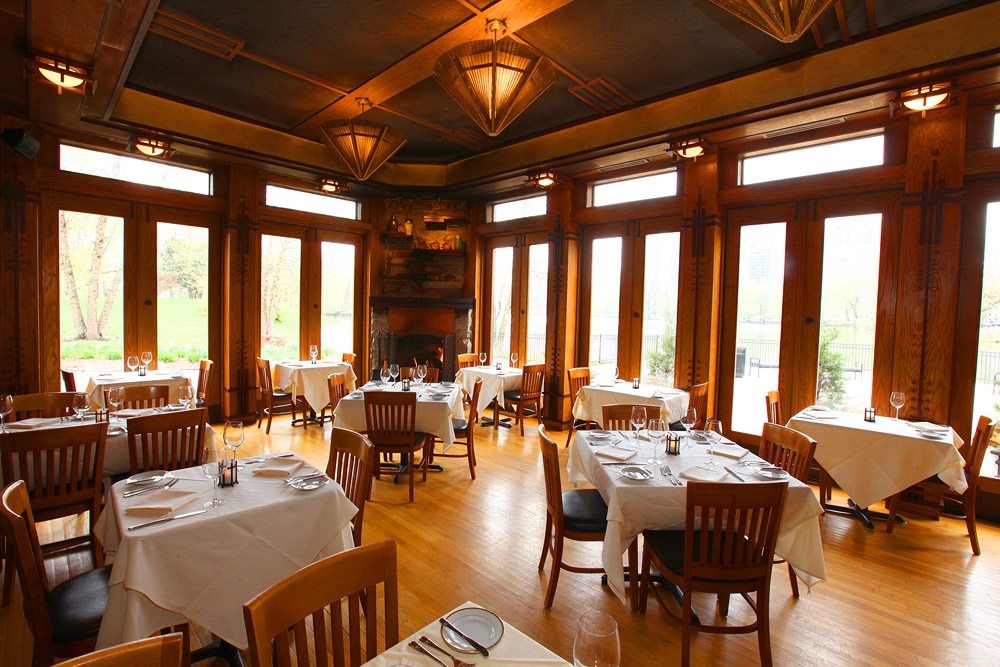 2610 North Cannon Dr
Overlooking a gorgeous Lincoln Park pond, this place easily has one of the most serene views in the city, and their corner fireplace is the cherry on top.
Cocktail Recommendation: Whiskey, Apple (Journeyman's Buggy Whip Wheat, Spiced Pear liqueur, apple cider, orange)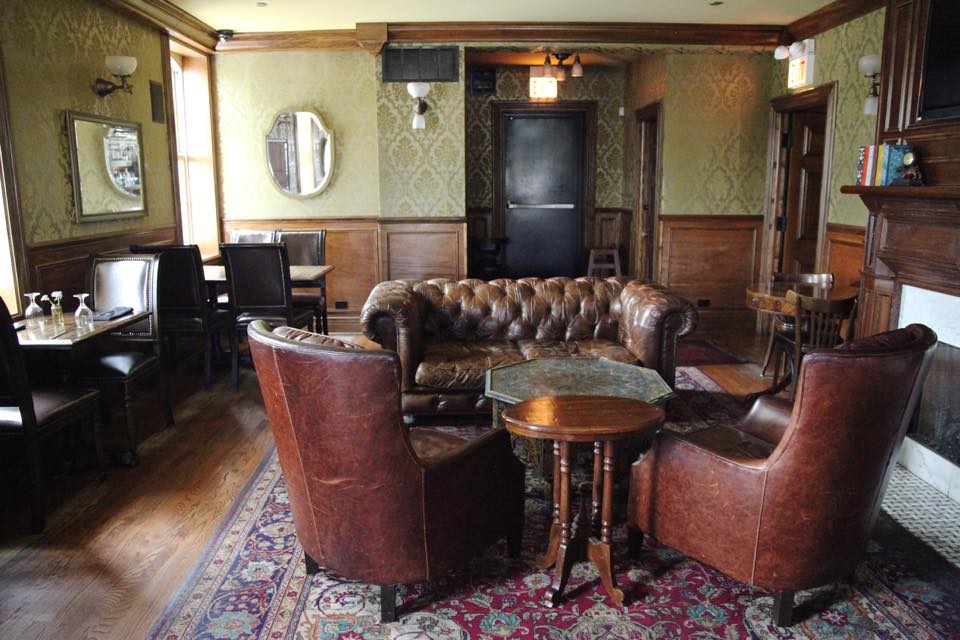 2700 North Western Ave
Inspired by the quintessential British gastropub, this Logan Square restaurant and bar is a great place to gather by the fire for hearty meals and satisfying drinks.
Cocktail Recommendation: O&E G&T (Letherbee gin, Pimm's No. 1 Cup, St. Elizabeth's Allspice Dram, lime, Fentiman's Tonic Water, house spice tincture, built, rocks)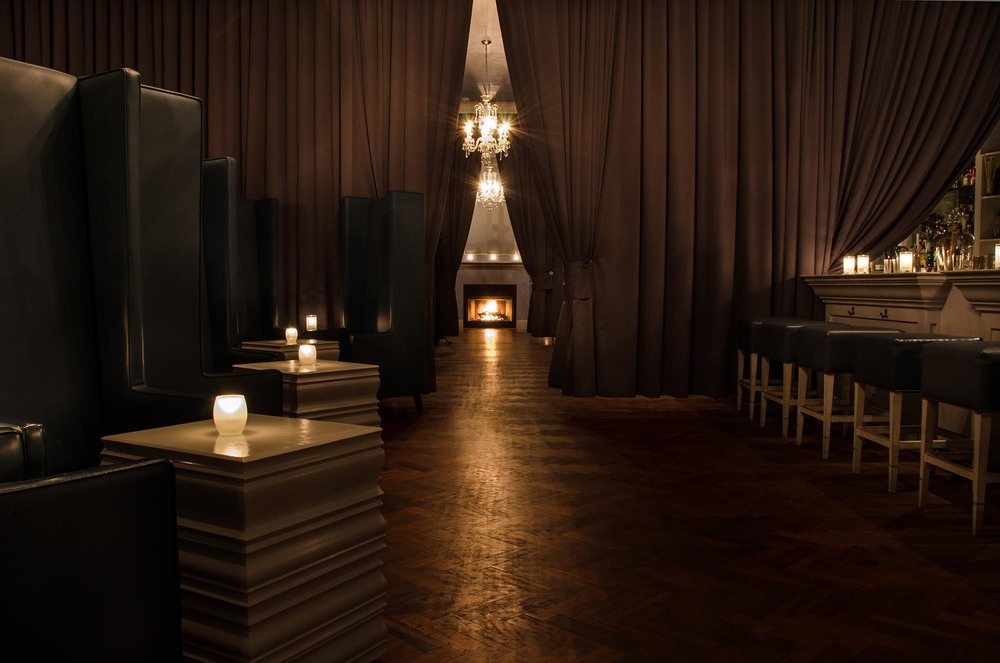 1520 North Damen Ave
A speakeasy-inspired lounge in Wicker Park is the perfect place to cozy up by a fire, and you'll have some of the best cocktails in town. Make sure you abide by their House Rules to make it inside this ultra-swanky place.
Cocktail Recommendation: Teacher's Pet (Laird's BIB Apple Brandy, lemon, Punt e Mes, Orgeat, cinnamon, orange bitters)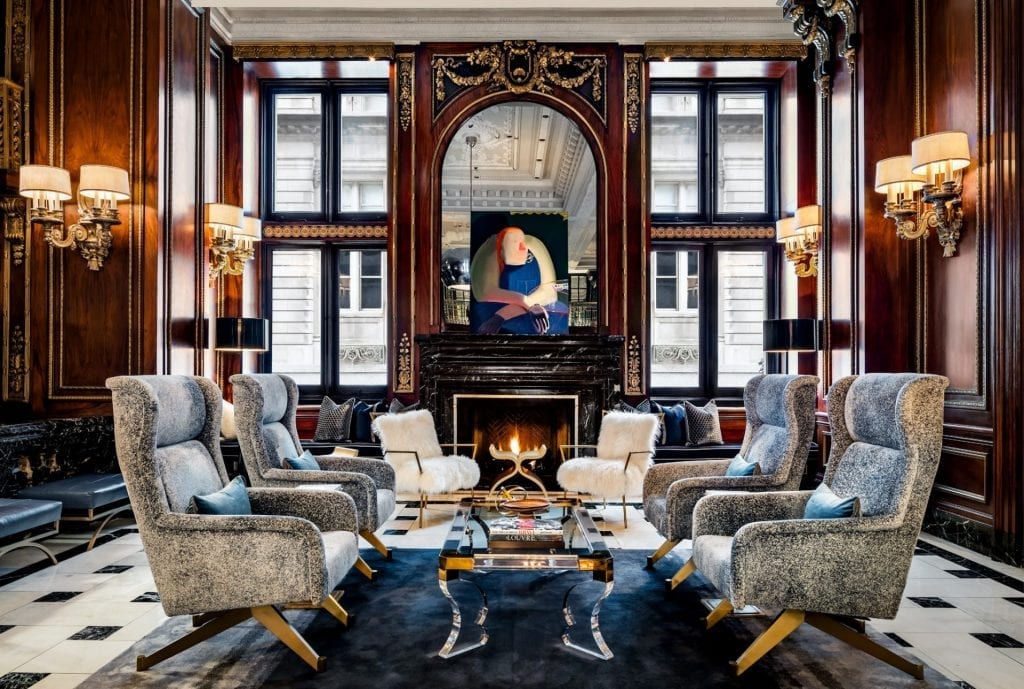 636 South Michigan Ave
Wind down at Timothy's Hutch, the new sleek and stylish lounge at The Blackstone Hotel, with a craft cocktail in hand seated in front of a grand fireplace. For an experience that hits all the holiday essentials, consider their City Lights & Tree Lights package, where guests who book a $199/night stay now through December 31, will receive two complimentary tickets to the Christmas Around The World exhibit at the Museum of Science and Industry, two cocktails at the lounge, and a nighttime sugar cookie. Not bad, right?
Cocktail Recommendations: #125 (champagne cocktail, sugar in the raw, bitters, orange peel); Pecan Pie Old Fashioned (sugar in the raw, luxardo cherries, Angostura bitters, toasted pecan whiskey, candied pecans)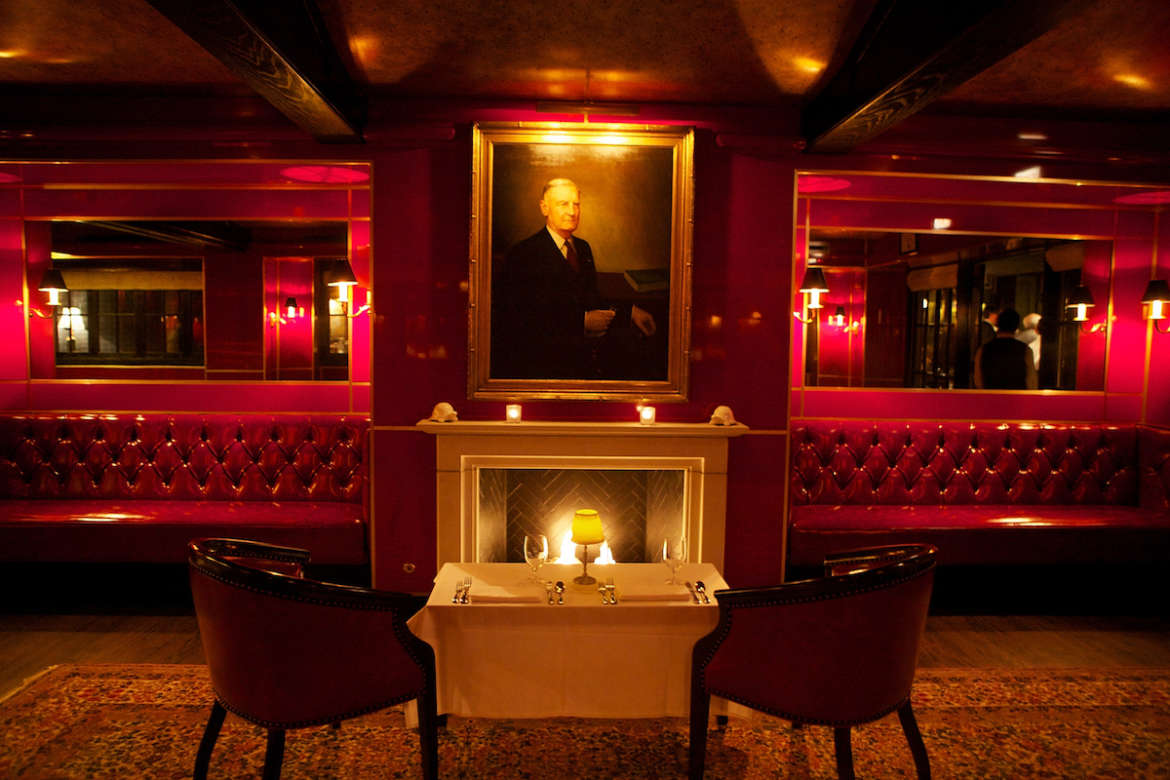 350 North State St
This warm, wooded, dimly-lit restaurant adorned with lush furniture near River North is known for its comfortable atmosphere and traditional American fare.
Cocktail Recommendation: Hot Toddy (Spiced Pear liqueur, whiskey, honey syrup, lemon juice, bitters)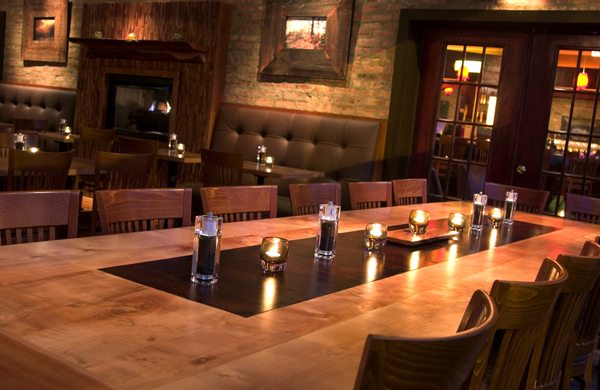 3800 North Clark St
This Lakeview establishment is dedicated to serving fresh, seasonal, and local ingredients in their comfortable, contemporary setting. Grab a spot by their fire and you might catch some live music.
Cocktail Recommendation: The Hayride house-infused spiced rum, house-made ginger syrup, local apple cider, served warm in a mug)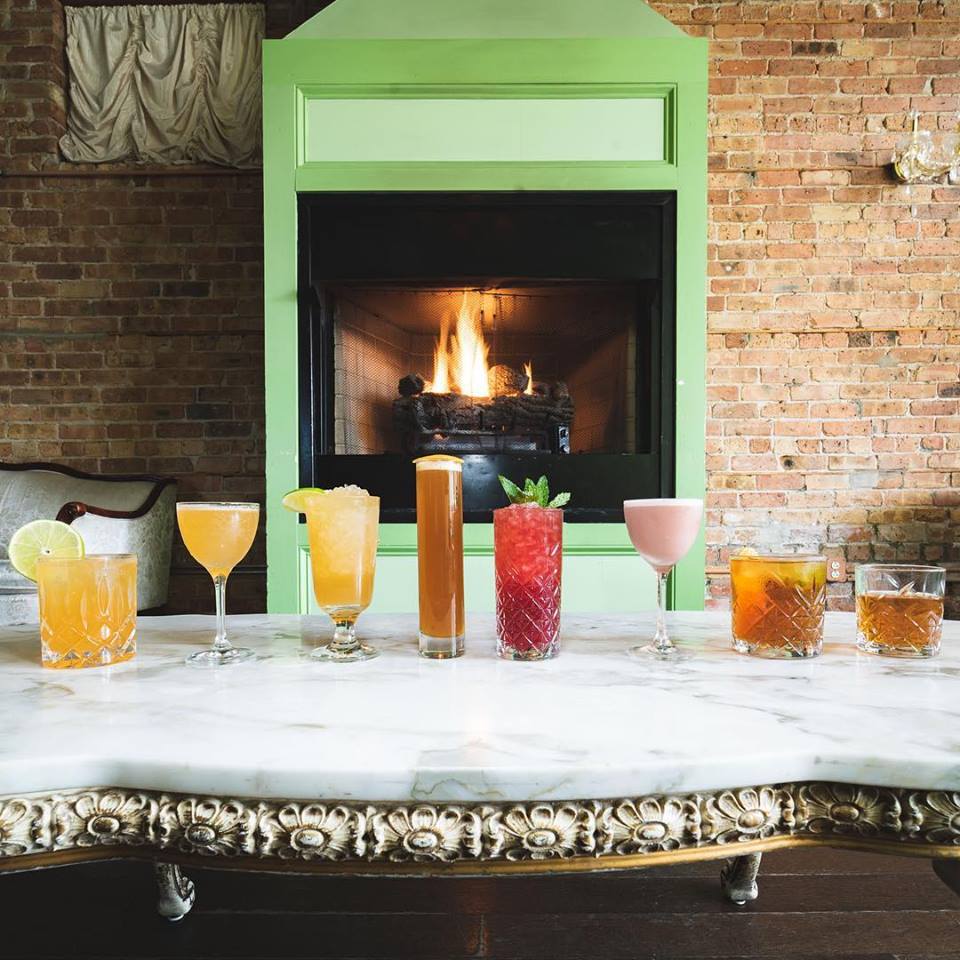 3201 West Armitage Ave
Specializing in gin-infused cocktails, you won't be disappointed with a drink from this Logan Square restaurant and bar. Baroque-style furniture and fireplace juxtaposed with a hip and friendly staff make this place one of a kind.
Cocktail Recommendation: Hot Buttered Rum (Banks 7 Golden Age Rum, Cruzan Blackstrap rum, brown sugar, butter, spices)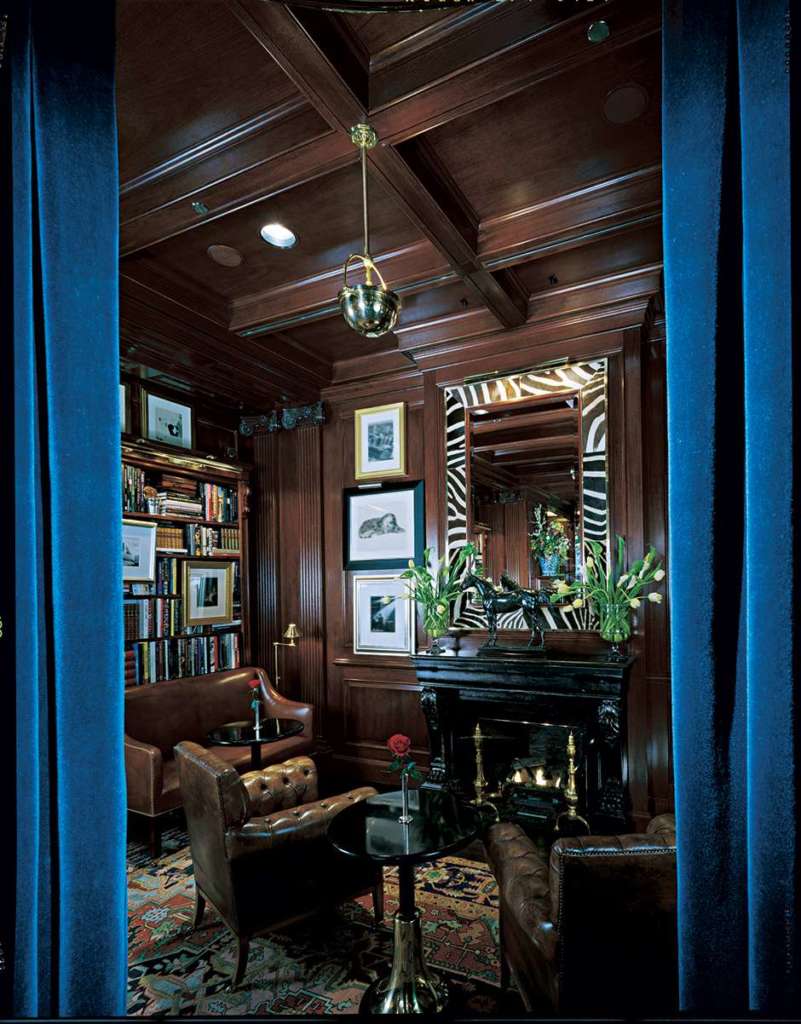 115 East Chicago Ave
Next door to the Polo store in the Gold Coast is Ralph Lauren's fashionable restaurant serving modern classics. Wall-to-wall portraits, towering bookshelves, and of course, their warm fireplace give it a metropolitan yet homey feel.
Wine Recommendation: St Cosme Côte du Rhône '14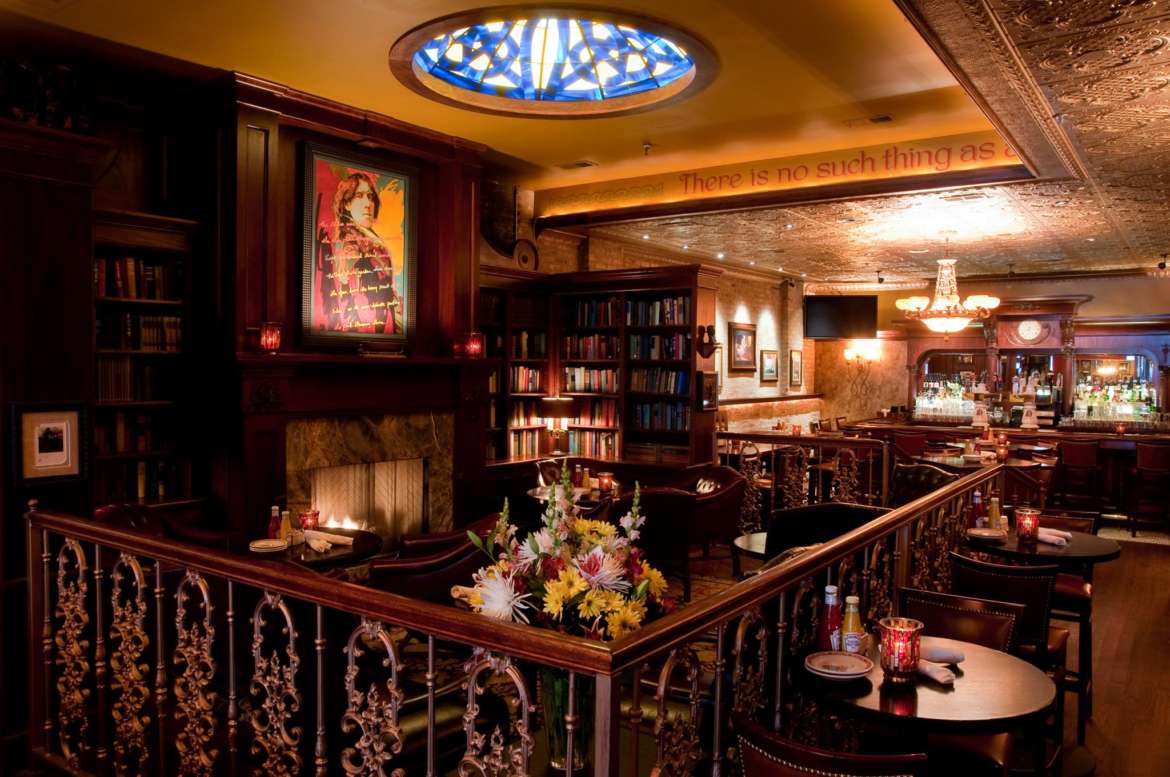 3130 North Broadway
This Lakeview ode to the whimsical and witty writer, Oscar Wilde, is the perfect place to go if you're feeling like a bookworm. Pop a squat in one of their plush leather seats by the fire as you read The Picture of Dorian Gray.
Cocktail Recommendation: Sazerac (Bulleit Rye, Peychaud's bitters, absinthe, lemon twist, up)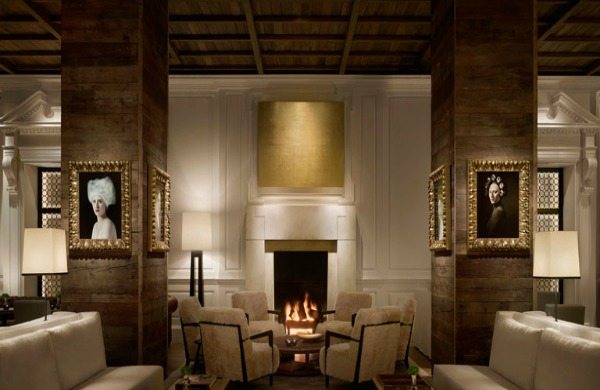 1301 North State St
The glamour of the '30s and '40s music and delicious food and drinks come together at this supper club in the Ambassador Chicago Hotel on the Gold Coast. A drink by their fire is perfect for sophisticated souls (or those who want to be for a night!).
Cocktail Recommendation: Sour Cherry Old Fashioned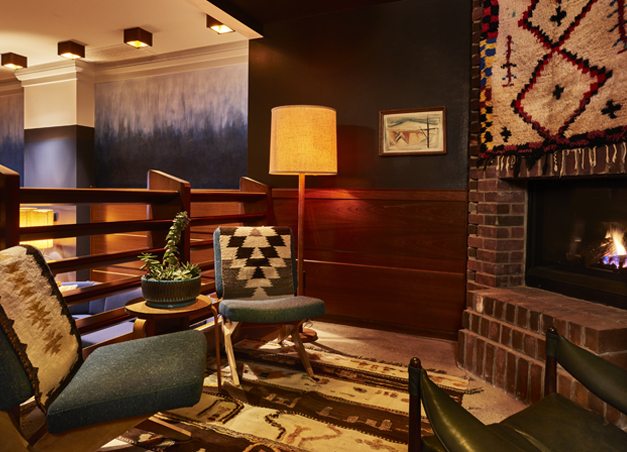 19 East Ohio St
Want to veer away from the typical sleek, modern hotel or restaurant? Escape to the earthy, free-spirited vibes of the Freehand Chicago's restaurant that offers exotic and innovative ingredients and a fireplace draped with an Aztec rug.
Cocktail Recommendation: Cardi B(oulevardier) (Lot 45 Rye Whisky, Pineapple infused Aperol, Cocchi Amaro)