Everyone knows that River North is home to some of the best nightlife spots in the city, but what are the best bars to visit?
We recently took a couple of trips to the area to survey the night scene, and these bars really stood out amongst the rest. Next time you have a night out on the town, here's where you've gotta go.
If you're a champ that wants to hit up all these places at once, crash River North with us on Saturday, November 12 for the A to Z Bar Crawl.
The atmosphere at Hubbard Inn can only be described as contemporarily elegant. It carries with it an old school feel, with a personal library type area in the back and rustic decoration throughout. They have a chalkboard with all of the drink specials on it, and their menu is what really sets them apart. They have a drink called the Dancing Floor, and it's on our bucket list. It includes espresso, egg whites, dark chocolate & tequila, among other things. They also offer inventive food options like lamb meatballs, bacon wrapped dates, etc.
El Hefe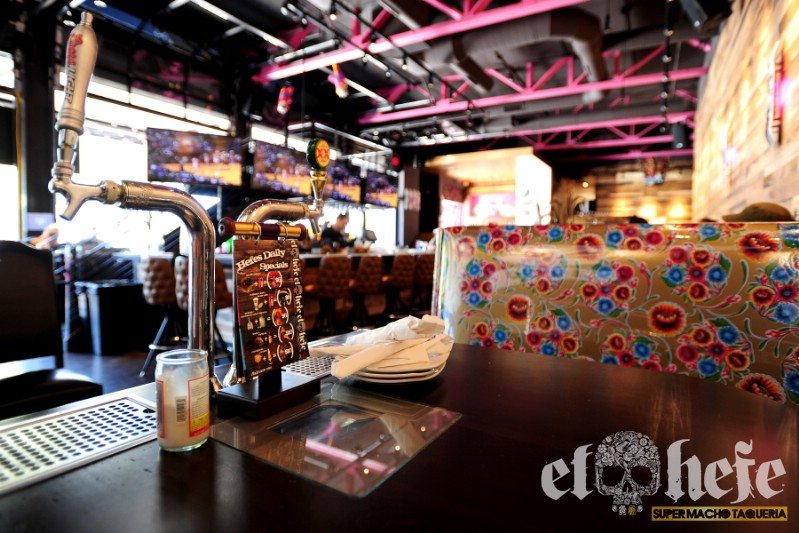 15 West Hubbard Street
If Robert Rodriguez met Miley Cyrus and they decided to open a nightclub, you'd get El Hefe. This sexy, "supermacho taqueria" is lit with neon, laced with Day of the Dead-style art, and lined with over 40 tequilas. Delicious, gourmet tacos and creative margaritas make it a great lunch and dinner spot, but the late-night scene is where it thrives.
Read More: 5 Popular Dog Breeders to Use in Chicago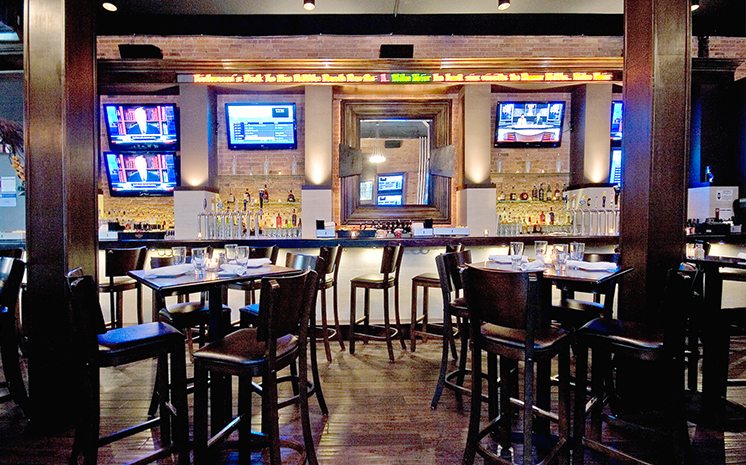 431 North Wells Street
This corner bar has a welcoming atmosphere at any time of day. With a warm, wooded interior, table taps, outdoor seating in the summer, and classic American fare, anyone that visits is sure to leave happy. They've got plenty of screens for viewing sports, and their simple yet creative cocktail list will have you sampling beverages late into the night when the crowds stroll in.
---

Learn More About the Best Bars in Logan Square
Are you looking for the most entertaining bars in Logan Square? We've gathered a list of the best places to visit.
View the Best Bars in Logan Square
---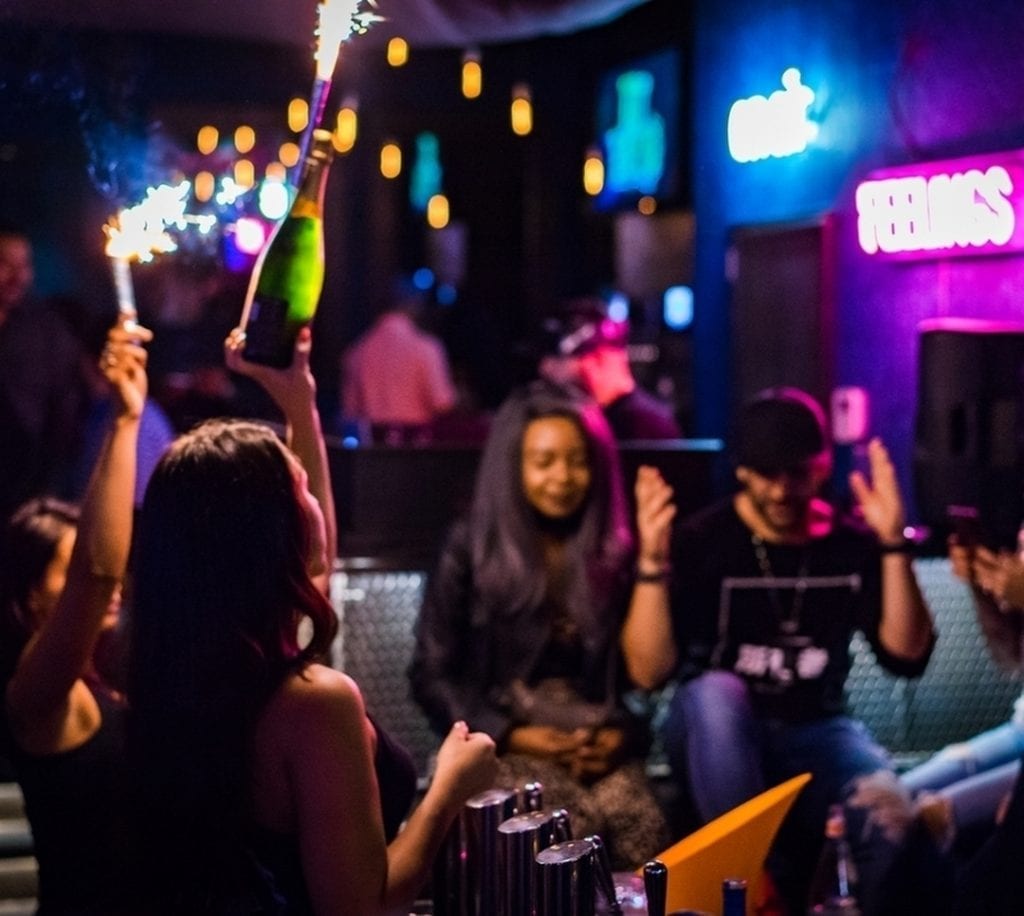 400 North State Street
This always-busy gastropub and beer hall is truly an institution in the neighborhood. The massive space located at State and Kinzie offers full menus, a bustling happy hour, and a live DJ as it turns from brunch-and-lunch destination to full-blown nightlife hotspot.
Read More: 6 Top German Restaurants to Attend in Chicago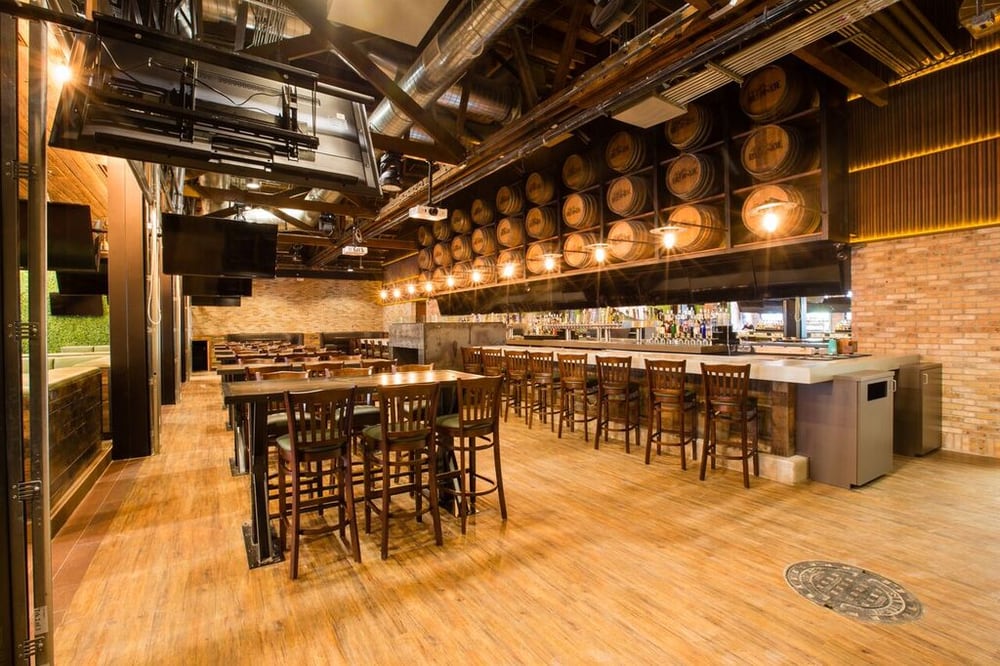 504 North Wells Street
This pizza and beer garden concept is a casual spot that somehow goes above and beyond other casual bars, with tons of indoor and outdoor space and 65 HDTVs for entertainment. It's a modern setting flanked with retro wall hangings and the open layout gives it a communal vibe. The Italian flavors of their oven-fired pizza pies pair perfectly with an ice cold beer from their local craft list.
There's nothing fancy about Boss, and that's perfectly fine. In fact, that's what adds to the bar's appeal. The menu is simple and straightforward, with tasty bar food that does the trick when you're looking for something nice and greasy. This one is the ultimate late-late night spot, keeping its doors open until 5am on Saturdays and 4am every other day. Boss has been a staple in the River North area for over 25 years now, and it's not going anywhere anytime soon.
Moe's has found a nice recipe for success with Mexican food, a massive space, and TV's everywhere. This place has two floors, with the top overlooking the bottom as a sort of VIP area. As a Mexican place, they have a large selection of tequila, margaritas, and of course, sangria. It's a great place to come during the day too. The open atmosphere and tall ceilings make it seem like you're having a private lunch even if the place is pretty packed. It's definitely packed at night though, so be prepared for that. 
Read More: Fun Things to Do With Friends on a Trip to Rockford, IL
To call Highline fashionable would be an understatement. The lighting is dim enough that it creates an intimate atmosphere without being too dark or annoying, and the bar uses its 10,000-square-foot space impeccably. Really though, it's a nice place. There's a Bloody Mary bar during the day, and sports games are always flashing across their 24 TV screens. They have a pretty wide selection of wines and craft beers available to top it all off.
Formerly John Barleycorn, Old Crow Smokehouse is one of the more popular bars among those in their mid-twenties – and that alone is enough to make the list. It's much more than that, though. Old Crow boasts an extensive food menu (actual BBQ  – not just your typical pub food), live music, and events hosted in conjunction with Moe's. This is the only place on the list with a rooftop bar as well. It gets pretty crazy here at night, but it's also perfectly located for after-work drinks with your colleagues. If you're just not feeling it, you can always walk through the pass-thru on over to Moe's.
One of our favorites, Bub City, is the only country-themed bar in the area. Whether it's from a live band or just the bar's speakers, they keep the country music playing at all times. This place is a refreshing change of pace to many of the other bars around the city, and the atmosphere is great. Some of the standout elements include an American flag made out of beer cans, a lit-up Santa wearing an empty beer case on his head, and a rules list that includes no drama or know-it-alls. Bub City serves good ol' comfort food, and they have a pretty decent beer list. It can get a bit loud and rowdy on weekends, but what bar in River North doesn't? They also have the biggest whiskey selection of any place in the area, so if this is your drink of choice, this place is probably pretty close to heaven for you.
There you have it, the best bars in River North. Not the neighborhood for you? Check out the 5 Best Kept Secrets in the South Loop.
Read More: The Top Brunch Offers at Old Pueblo Cantina & Gemini in Chicago
---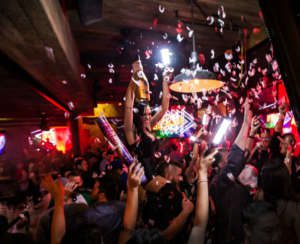 Bottled Blonde Bar & Restaurant in River North Permanently Closed
The Bottled Blonde bar, lounge, and restaurant in River North is permanently closed.
Bottled Blonde River North Bar is Permanently Closed
---