Raised, An Urban Rooftop Bar gets a seasonal transformation this winter in Chicago.
A guy walks into a bar…
Make the bar Raised. And make the guy you. Raised, An Urban Rooftop Bar, located on the third floor above the Renaissance Hotel in Downtown Chicago, brings the Après This Way Ski Lodge activation to life this winter. This pop-up experience is open until early 2020, so get in your (ski) Lyft — the view is worth it. 
Raised takes your senses to new depths, heights, and everything in between. All year round, discover a candle-lit bar, champagne-glass chandeliers, all complete with rustic but elevated decor. But this season's pop-up experience brings faux fur and faux bearskin rugs, Birch trees lining the walls, and lanterns and cozy throws on the plush couches to enhance the sexy, ski lodge atmosphere.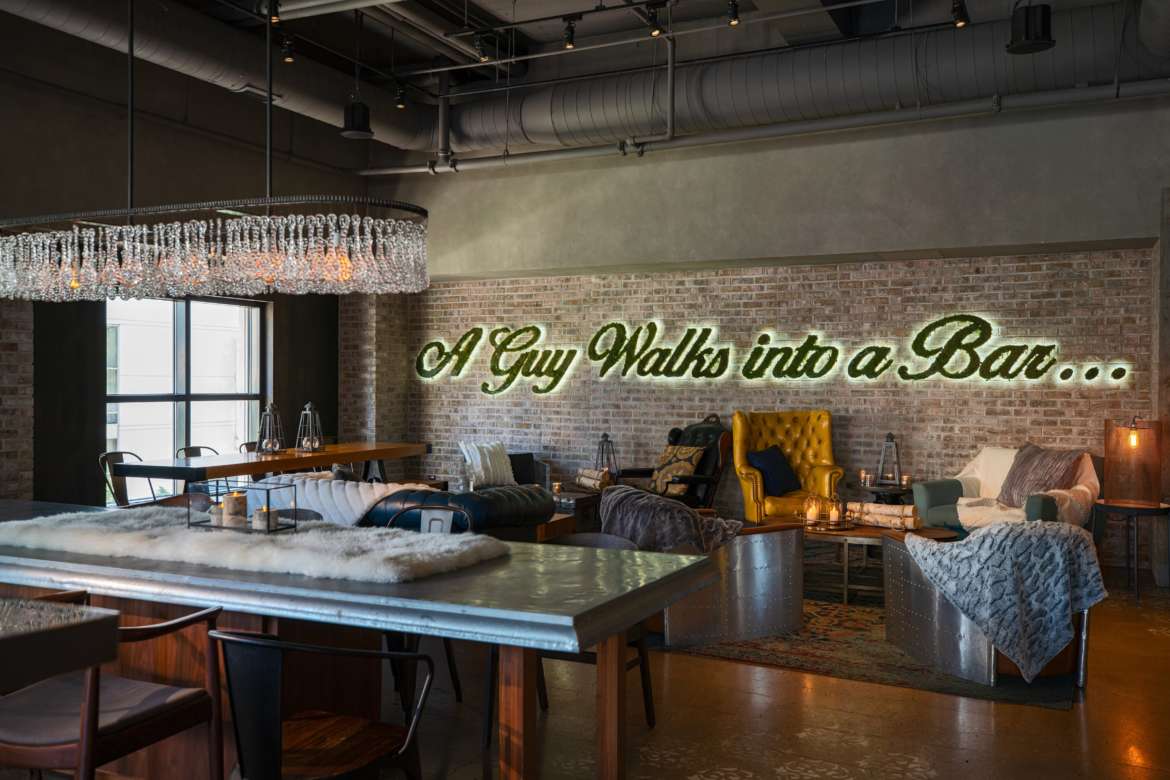 Après This Way brings even more to Raised this season: happy hour specials, weekly live music, and bi-monthly experiential classes are all to be expected. On Monday – Thursday from 4 – 6 pm, sip on $6 draft beer selections, $12 rotating old fashioneds, $9 glass & a half wine pours, and more, for a grand old time. 
Elements of the farm-to-table-to-city make the experience all the more inviting (and tasty!). The leather-bound menu deserves a double-take; inside the pages, like a not-so-haunting-version of Tom Riddle's Diary in Harry Potter and the Chamber of Secrets, you'll find a plethora of drinks (beer, liquor, cocktails alike) and bites (both small and big) that will surely speak to you and your deepest desires. Enjoy themed cocktails like Cabin Fever (Chairmen's Reserve Spiced Rum, Malbec, rosemary, clove, and smoke), Under the Jalisco Sun (mixed with Arette Reposado Tequila, Italicus, Dolin Dry, and Bittermen's hopped grapefruit bitters), and Ferdinand the Bull (Buffalo Trace Bourbon, Oloroso Sherry, tamarind, egg white, and angostura bitters). A selection of hot drinks and alcohol-free cocktails are also available.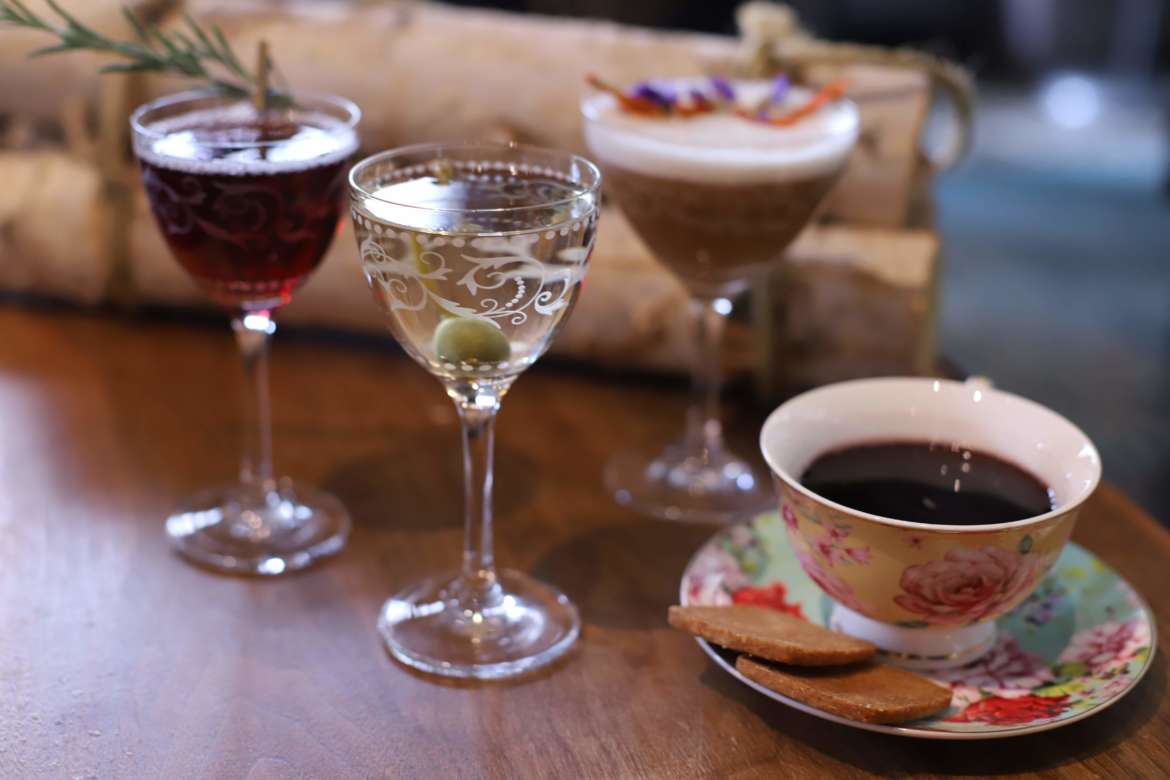 Take a gander outside, will ya? No really, it's a great view of the river! Outside you'll find blue-lit trees lining the rooftop (harkening back to the ski-lodge theme… or Disney's Frozen!). Looking over Wacker Drive and into Chicago's Loop, Raised delivers a strong drink with a spectacular view. The cold never bothered you anyway… clearly, because you live in Chicago. 
Consider the ski-lodge experience at Raised, An Urban Rooftop Bar's Après This Way a reprieve from the hustle and bustle of the holiday season. Be it on a Black Diamond in a ski resort or in Lyft on Wacker, you've earned your moment of bliss. Savor it, like you would the cocktails at Raised.
At UrbanMatter, U Matter. And we think this matters.
Tell us what you think matters in your neighborhood and what we should write about next in the comments below!
Featured Image Credit: Raised
READ MORE LIKE THIS
DOWNLOAD THE URBANMATTER APP
FIND PARKING