Let me paint you a picture. It's Saturday night, sometime just after 1am. You're about t...
We hate them, yet somehow, we end up there every weekend. These are the best worst dive bars we love...
Okay, so no – broiest might not technically be a word. But we're not gonna let a little techni...
We, like you, am not made of money. And while I personally love going out to get a fancy cocktail – ...
Located in the far south side of Chicago, Morgan Park is a residential area, without the hustle and ...
A neighborhood that'll get you in the spirit Should we be bold enough to say that you really d...
We already told you to keep an eye out for Portage Park this year. So for those of you wanting to ch...
The General A post shared by The General Restaurant & Bar (@thegenerallogan) on May 10, 2017 at ...
You probably fancy yourself quite the man (or gal) of the town, but how does your drinking prowess m...
Best of Chicago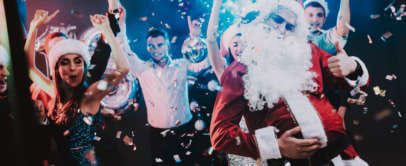 Santa Claus is coming to Old Town… specifically, Woodie's Flat in Chicago! The neighborhood bar is getting a holiday makeover you have to see to believe. A breathtaking…