Do you usually just grab a pizza and hang on the couch on Fridays? Or, maybe Saturdays are typically dedicated to the sports bar down the street? Well then, it's time to branch out and warm up those vocal cords because we're diving into the best karaoke bars in Chicago. From dives with character to what will feel like a full-blown concert, these spots will have you ready to send in your audition tape to Ryan Seacrest in no time.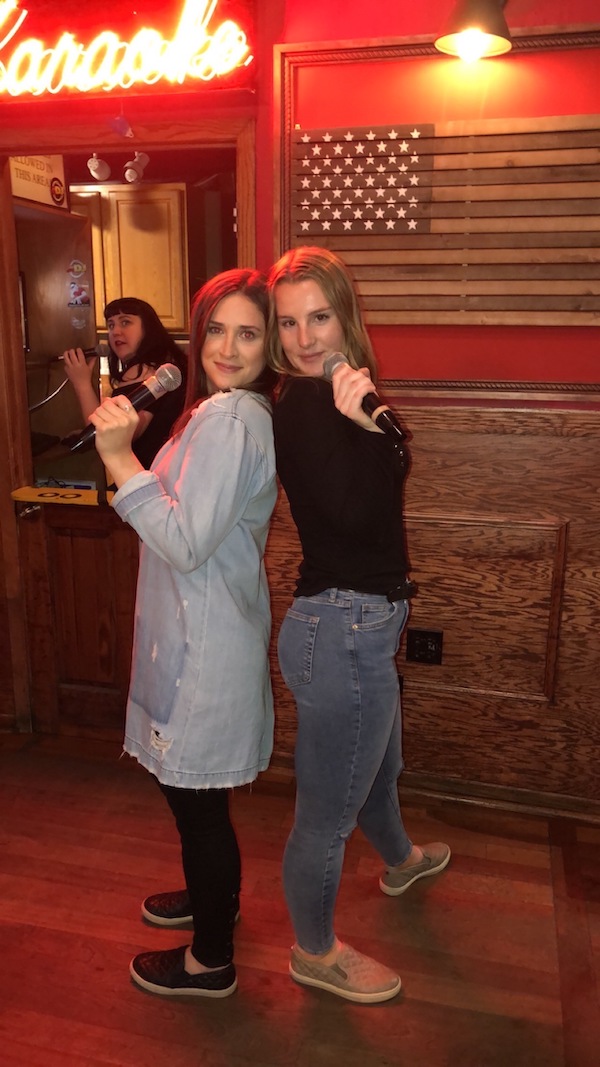 1659 W North Ave, Chicago, IL 60622
We're firmly convinced that there is no greater place for karaoke than Louie's Pub. With an equal mix of drunk amateurs singing their hearts out and talented, entertaining vocalists, Louie's Pub is the best spot to indulge your inner American Idol. The best part? Free popcorn.
3216 N Sheffield Ave, Chicago, IL 60657
Nothing gets a party started like tropical-themed cocktails. Pair that with some free karaoke and now we're really talking. This karaoke bar in Chicago is the perfect spot for big groups to take the stage and fully immerse themselves in a performance, day or night. They also feature a beer garden and the bar menu is filled with seafood!
Brando's Speakeasy brings a whole new meaning to the Roaring '20s. This speakeasy-inspired tavern is the perfect spot to sing along to your favorites and party into the early hours of the morning, Gatsby style. You can sign up for karaoke with Brando's right from your phone with a free Songbooks Online account! They also have a cocktail lounge with a completely different vibe for those who would prefer to enjoy a slow night filled with good conversations.
234 W Cermak Rd, Chicago, IL 60616
Want to live out your childhood pop star dreams? Sakura in Chinatown is absolutely the place for you. With private rooms as well as the main stage, you can show off your vocal skills to a small group or the whole bar. My recommendation? Live it up and sing "I Will Always Love you" to a few (hundred) people.
4424 W Montrose Ave, Chicago, IL 60641
Neon lights, wood-paneling, and cheap drinks? Sidekick's has it all. With an atmosphere that will help you shake the stage fright, this karaoke bar in Chicago is the best place for you and your friends to sing all the classics until — get this — 4 AM! No wonder they're considered one of the best karaoke bars in Chicago.
310 N Green St, Chicago, IL 60607
We all know that Punch Bowl Social is the place to go when you're in the mood for good food, strong drinks, and plenty of games. But did you know this is West Loop staple also has private karaoke rooms for you to upstage your friends after you beat them in a few rounds of bowling? A cherry on top of a great night for the most competitive person in your friend group.
5526 N Lincoln Ave, Chicago, IL 60625
If you're walking (stumbling) down Lincoln Ave, you might miss this unassuming storefront. Take a closer look inside, and you'll find a Japanese-style karaoke bar with multiple private rooms, drinks, and opportunities to take your singing career to new heights, at least for a night. 
2201 S Wentworth Ave #2FL, Chicago, IL 60616
Featuring a huge cocktail menu, you might just gain enough liquid courage to (attempt to) hit all those high notes. No. 18 in Chinatown is the perfect karaoke bar for groups of friends, birthday parties, and bachelor or bachelorette events, with a lot more entertainment than the local dive.  If you don't think public singing is your thing, you might just change your mind after one of No. 18's famous shot towers. 
Featured Image Credit: Brando's Speakeasy