St. Patty's Day is around the corner and you know what that means? Drinking….lots and lots of drinking. If you're anything like us, a cold pint of beer just hits different on St. Patrick's Day. Our suggestion is to get to the bars early, you don't want to be waiting if you can be drinking! Here are 15 Irish bars and restaurants in Chicago for St. Patty's Day you won't want to miss this year.
10614 S Western Ave, Chicago, IL 60643 
Ready to get bad and boozy? Celebrating over 20 years in business, Cork & Kerry is Chicago's favorite Irish pub nestled in the Beverly neighborhood. With 20+ beers on tap and 40 different bottled beers, there's something for everyone.
2442 N Clark St, Chicago, IL 60614
Grab your best green garb and head to this Lincoln Park pub to shake your shamrocks on St. Patrick's Day. They'll be serving up Irish hospitality, Celtic cuisine, and the best draft list from 11:00 AM to 11:00 PM. 
3758 S Union Ave, Chicago, IL 60609
Here's a wild fact: the building that houses this pub was constructed in the late 1880s! And now it's operated by the third generation of Shinnicks and the fourth-gen can often be found bartending. Whether you're a local or just visiting, Shinnick's is a legendary Chicago tavern that transforms into a boozy playground on St. Patty's. Don't miss it. 
661 N Clark St, Chicago, IL 60654
It doesn't get more Irish than this. Drenched in history, the Kerryman's was once a notorious gangster hot spot known as the McGovern Saloon, where Dion O'Banion got his start as a singing waiter. Now, it belongs to three owners who all happen to hail from Kerry, Ireland! 
100 W Grand Ave, Chicago, IL 60654
Let's get ready to stumble! Fado Irish Pub sets the standard in River North bars for Irish pubs with dope cocktails, top-notch Guinness pints, and live music. They've got a ton of St. Patty's day celebrations in the works starting Thursday, March 10th. Check 'em out here. Pro-tip: don't miss their epic St. Baldrick's Head Shaving Event on Friday!
Emmit's Irish Pub
495 N Milwaukee Ave, Chicago, IL 60654
This pub has been around since the 1980's and like most pubs in Chicago, it's got a lot of history. You might recognize it from some of your favorite movies like "Uncle Buck" and "Ocean's Eleven", so you definitely want to add it to your bar crawl. It was also recently named the best Irish pub in the State.
21 W Division St, Chicago, IL 60610
The Lodge tavern has been a Chicago mainstay since 1957. So, it's no surprise that they participate in the St. Patrick's Day activities. Kickoff your morning properly on March 12 with a great food and drink package from 9:00 AM to 12:00 PM. Tickets start at $45, get them here.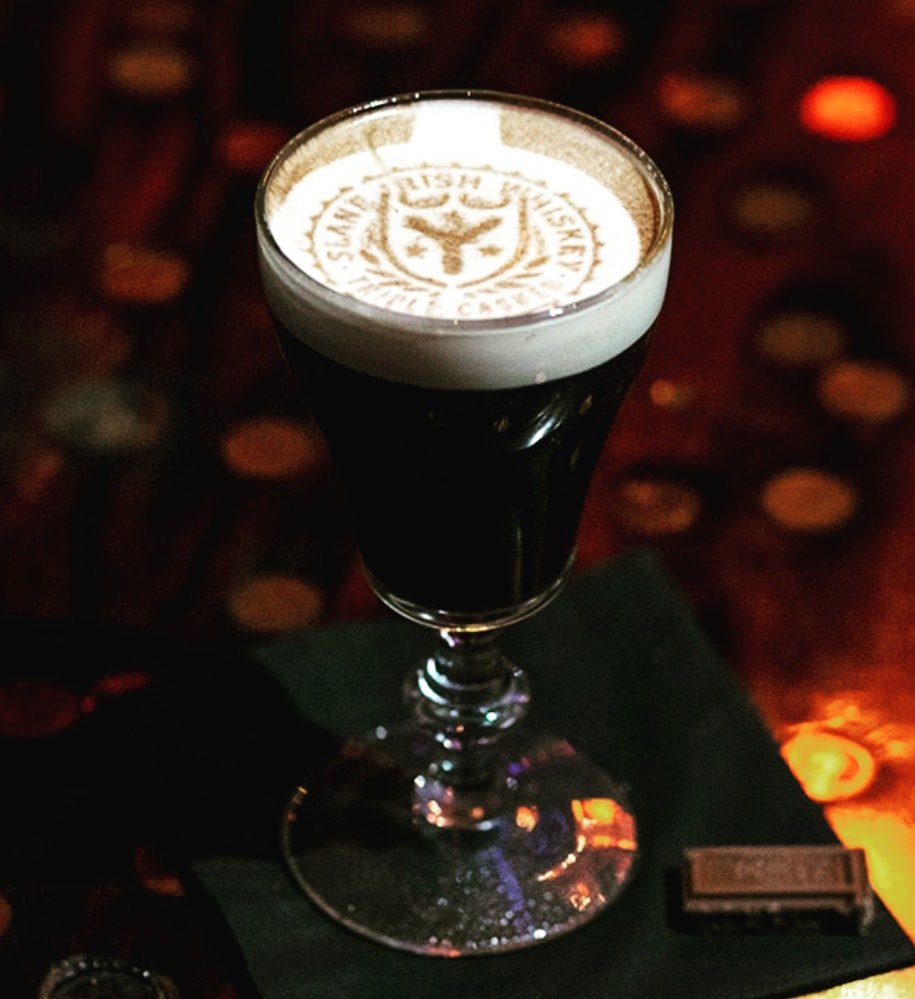 2816 N Halsted St, Chicago, IL 60657
Harrigan's has been serving the area since 1986. Every day at Harrigan's brings an authentic taste of Ireland, where the owner and most of the staff are from the auld sod and know how to do Irish hospitality. Stop in for drinks done right, great people, witty banter and a musical tribute to the Irish masters.
16 W Division St, Chicago, IL 60610
She-nannigans was the first bar in Chicago to employ all female bartenders at a time it was considered illegal….hence the "She" in She-nannigans. She-nannigans opened in 1970, at a time of the "Barmaids Ordinance" which made it illegal for any woman who was not related to a bar's owner from tending a bar. With many sister bars, She-nannigans should 100% be on your list for St. Patrick's Day.
425 W Armitage Ave, Chicago, IL 60614
River Shannon is one of the sister bars of She-nannigan's and just like them, they are a staple if you're going barhopping this weekend. The best part of River Shannon? Besides the cold beer, friendly atmosphere, and free popcorn? It's the dogs. They love furry best friends here and don't want them to be lonely while you drink. Bring them along to enjoy the St. Patty's festivities.
50 E Chicago Ave, Chicago, IL 60611
It can be difficult to find a real neighborhood bar in the Streeterville area of the city. That's why people flock to Streeter's Tavern to get an authentic Chicago bar experience. You don't have to go downtown to get a taste of the city– you just have to go underground. They are known as the best bar underground with a Chicago historic vibe. And with their newest renovations, you won't wanna miss it!
3655 N Sheffield Ave, Chicago, IL 60613
Although not one of the true Irish Pubs in Chicago, Murphy's is participating in all of the St. Patty's Day celebrations. Home to the best sports bar in America, Murphy's has the history to prove it. And unlike some of the other bars, they are open at 8 am for the festivities and require no reservations, so come sober and come early!
3471 N Elston Ave, Chicago, IL 60618
Since 1999, Chief O'Neill's has had the privilege of serving Chicagoland as well as many people from around the world. They have a well-earned reputation for great food, extensive bar service in a wonderful atmosphere, and an accommodating attitude. So, grab yourself a Guinness and start the St. Patrick's day celebrations early!
5260 N Clark St, Chicago, IL 60640
If you're looking for a traditional Irish pub experience, then look no further. Lady Gregory's in Andersonville dishes out a full Irish menu and plenty of pints to last you for the next two weeks. Enjoy some Irish stouts, ales, ciders, and best of all… GREEN beer! And if you're not the beer kind, they have plenty of traditional booze options, with an Irish twist of course!
2274 N Lincoln Ave, Chicago, IL 60614
Halligan Bar is a Lincoln Park fave that's been the "go-to" Irish watering hole for DePaul students for decades. It has one of the best beer selections on the Northside, daily specials, and an atmosphere that welcomes you and says, "Hey, let's have a freakin' blast today." If you're bouncing around Lincoln Park this weekend, or ever really, Halligan is a must-stop along the way.
Featured Image Credit: River Shannon