We, like you, are not made of money. And while we personally love going out to get a fancy cocktail – or, like, 4 fancy cocktails – from time to time, our wallets are not always quite so enthusiastic. Given that drinking anywhere in Chicago is often times soooo damn expensive, we're guessing that you might feel the same way. So, in a last-ditch effort to give your bank account and ours a much-needed respite, here are the various destinations to get cheap drinks in Chicago.19
No need to thank us, you're already welcome.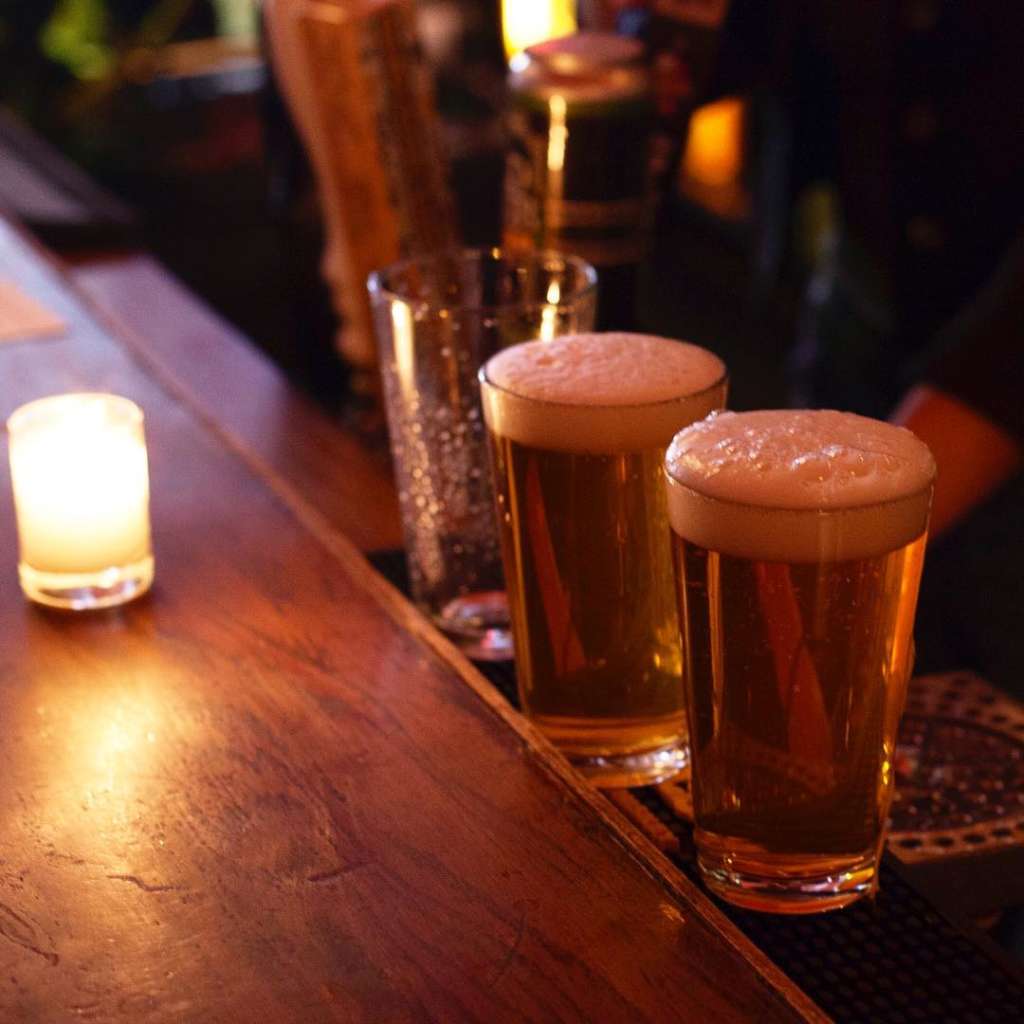 2013 West North Avenue – 1/2 off everything 5pm–7pm M-F, $5 Tito's cocktails on Thursdays 
Estelle's is one helluva neighborhood bar – and it's definitely got the drink specials to match. It is one of the cheapest bars in Chicago that offers daily happy hour specials that run from 5pm–7pm, Mondays through Fridays, and offers half off EVERYTHING but food and shots, meaning your average cocktail is only gonna cost you about five bucks. As if that wasn't enough, Estelle's also offers $5 Tito's mixed drinks on Thursdays, $4 Ferent Branca shots on Monday (for when you're feeling fancy), and a $7 High Life + Four Rose combo on Sundays. I mean, why would you ever spend more than $10 on a cocktail when this exists?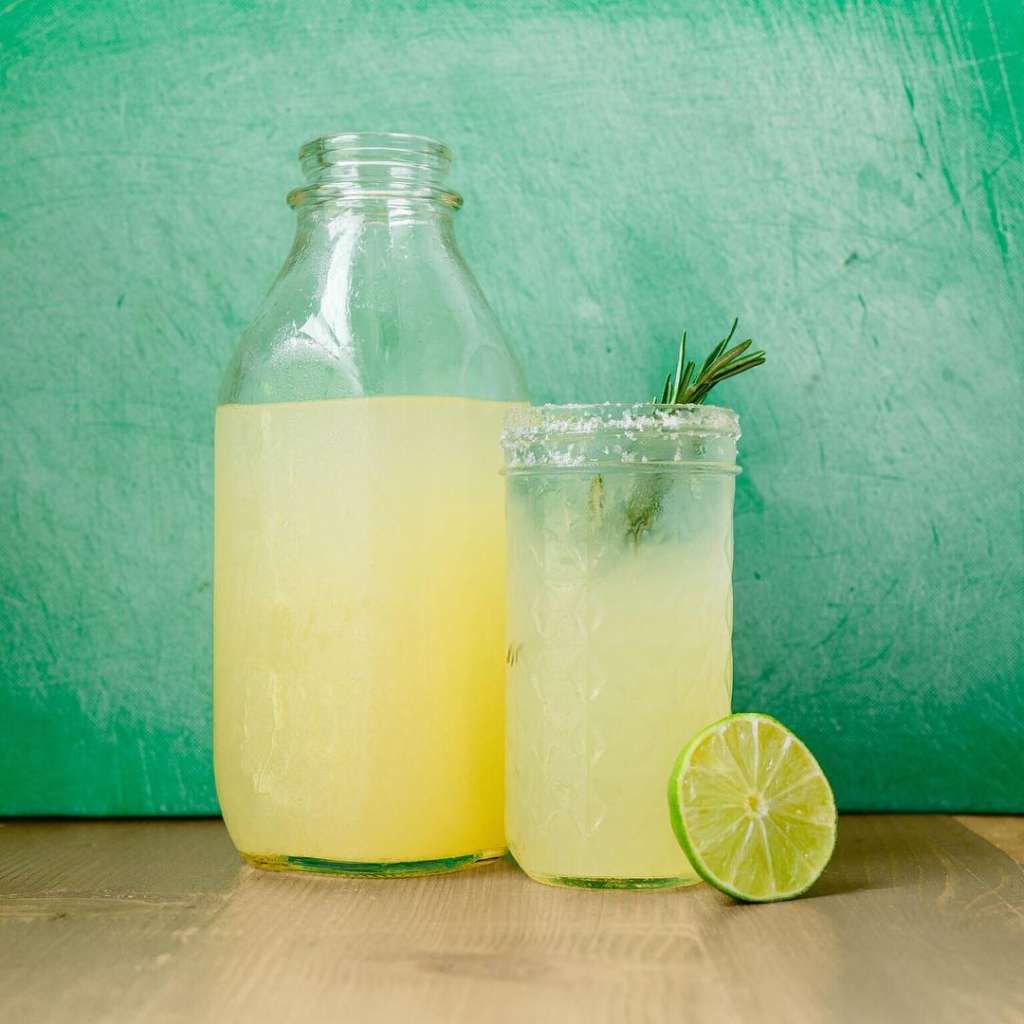 1360 North Milwaukee Avenue – $9 Margarita
Okay, so I get that $9 might not seem like a cheap drink, but in a city where specialty cocktails regularly cost us upwards of $11, nine bucks is a miracle and you know it. Not only does Antique Taco offer a $9 classic marg at each of its three locations, but they also do a mean rosemary and seasonal option for the same price. As an added benefit for all my cheapos out there, margarita pitchers at Antique Taco are also just $30. Gimme, please.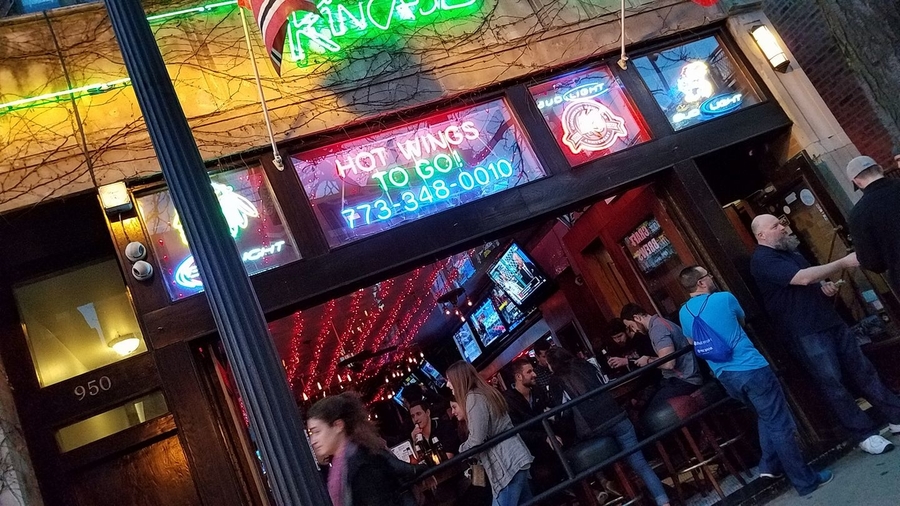 950 W Armitage – so, so many specials
Okay, deep breath – Kincade's offers: $3 Miller Lite and Coors Light drafts on Tuesdays, $1 domestic bottles on Wednesdays, $10 domestic PITCHERS on Thursdays, a $4 draft o' the day on Fridays, AND, last but not least, $6 Tito's cocktails, Bloody Mary's, Jumbo Screwdrivers, and White Trash Mimosas on Sundays.
Did you catch all that? 'Cause this perpetually full sports bar is pretty much the cheap drink Mecca.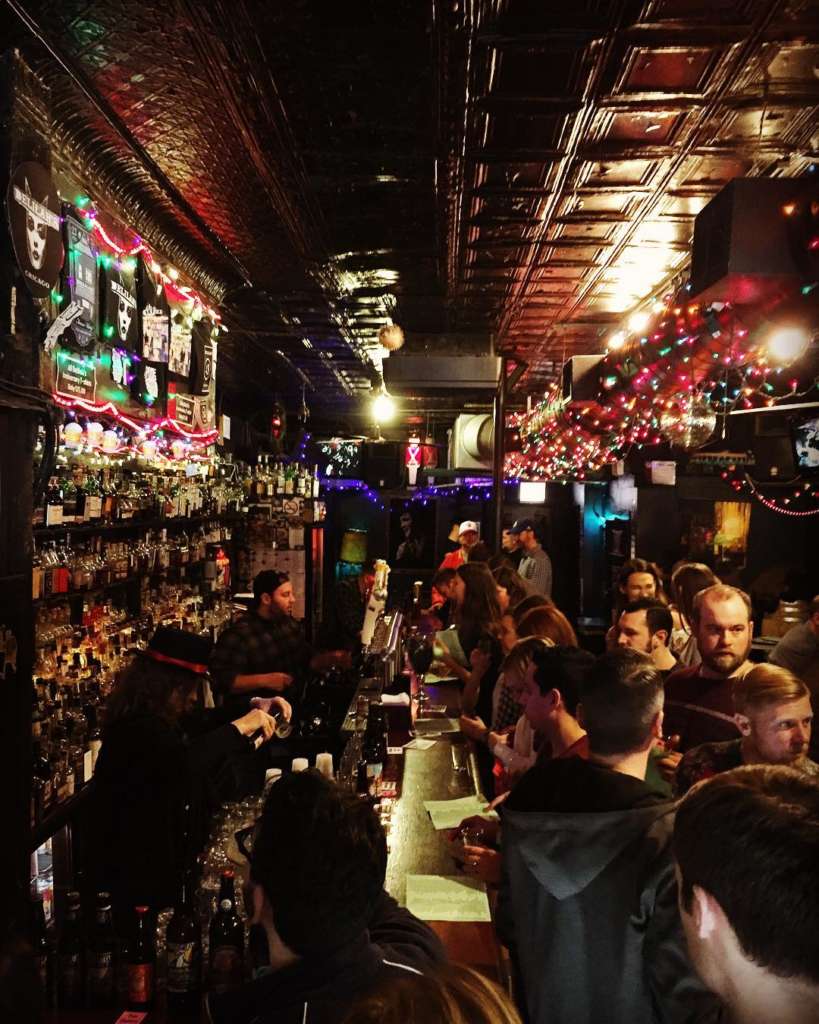 2771 North Lincoln Avenue – again, so many specials
Delilah's is Lincoln Park's resident beer bar and features nearly 200 different drafts and bottles for you to take for a spin. In a concerted effort to get you to drink as much awesome beer as humanly possible, Delilah's offers up cheap-as-hell daily specials such as $1 beer and $2 Jim Beam on Mondays, $3 High Life bottles on Tuesdays, $3 PBR longnecks and $3 Evan Williams White Label Bourbon on Wednesdays, $3 Schlitz Bottles and $3 Lot 40 Rye on Thursdays, $3 Labatt Blue and $3 Maker's Mark Bourbon on Fridays, $3 Molson Canadian and $3 Four Roses Bourbon on Saturdays, and $3 Hamm's Premium Lager Pints and $3 Redemption Rye on Sundays.
Why you would ever buy another beer for more than $3 again, I don't know.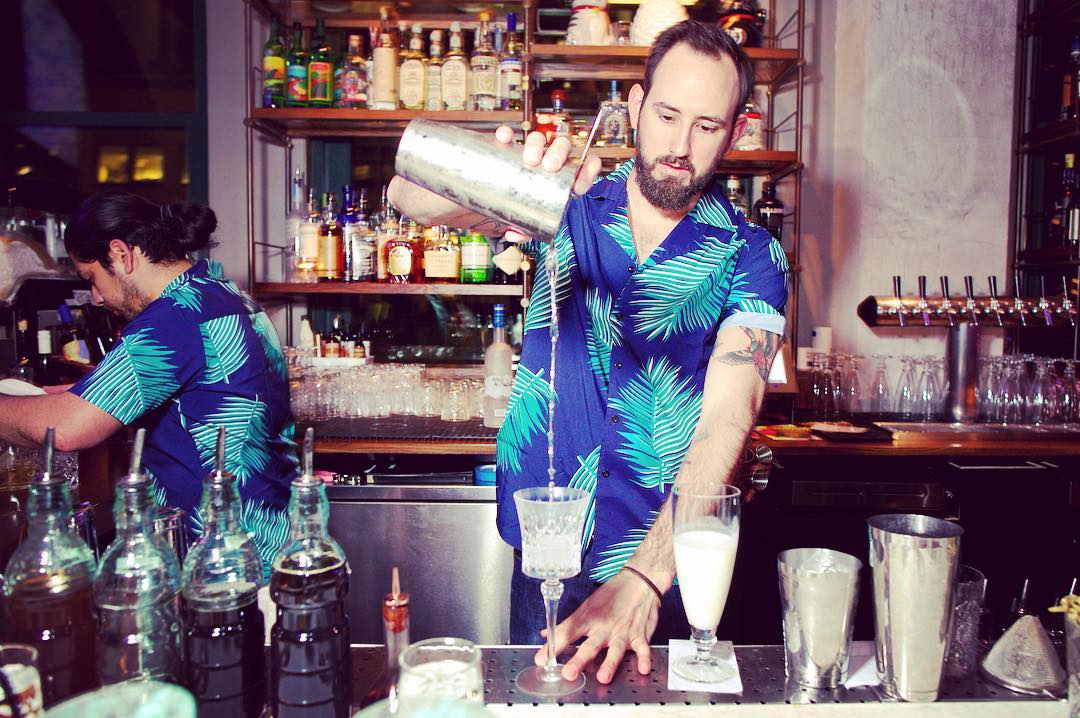 122 West Monroe Street – $8 Disco Punch, $6 Beer, and $5 Anticuchos during happy hour
There is nothing we love more than getting a sweet deal at an expensive restaurant — and happy hour at Boleo is just that. This swanky rooftop bar is usually mixin' up $12 cocktails, but starting at 4:30 pm on Wednesday, Thursday, and Friday nights, that price is slashed nearly in half to accommodate cheap drinkers like yours truly. Plus, Boleo's happy hour goes until about 7 pm, meaning I can have my deal with dinner this time around. Order up a $5 Anticuchos for a traditional Peruvian street skewer.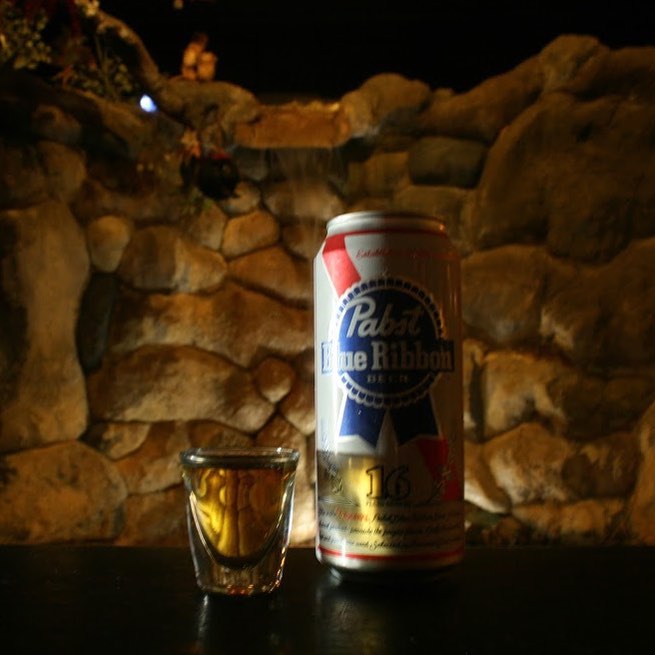 2521 North Milwaukee – 1/2 off cocktails and beers from 6 pm – 8 pm
The Owl is Logan Square's original hipster haven. Serving up good drinks, excellent beer, and uber-chill vibes (if chill vibes can even be "uber"), The Owl's Sunday – Friday Early Bird Special is a must for anyone trying to save a couple of bucks with half-off cocktails. What's more, this laid-back watering hole also offers $5 Absolut wells on Sunday, $2 – 3 beers on Tuesday, and so many more.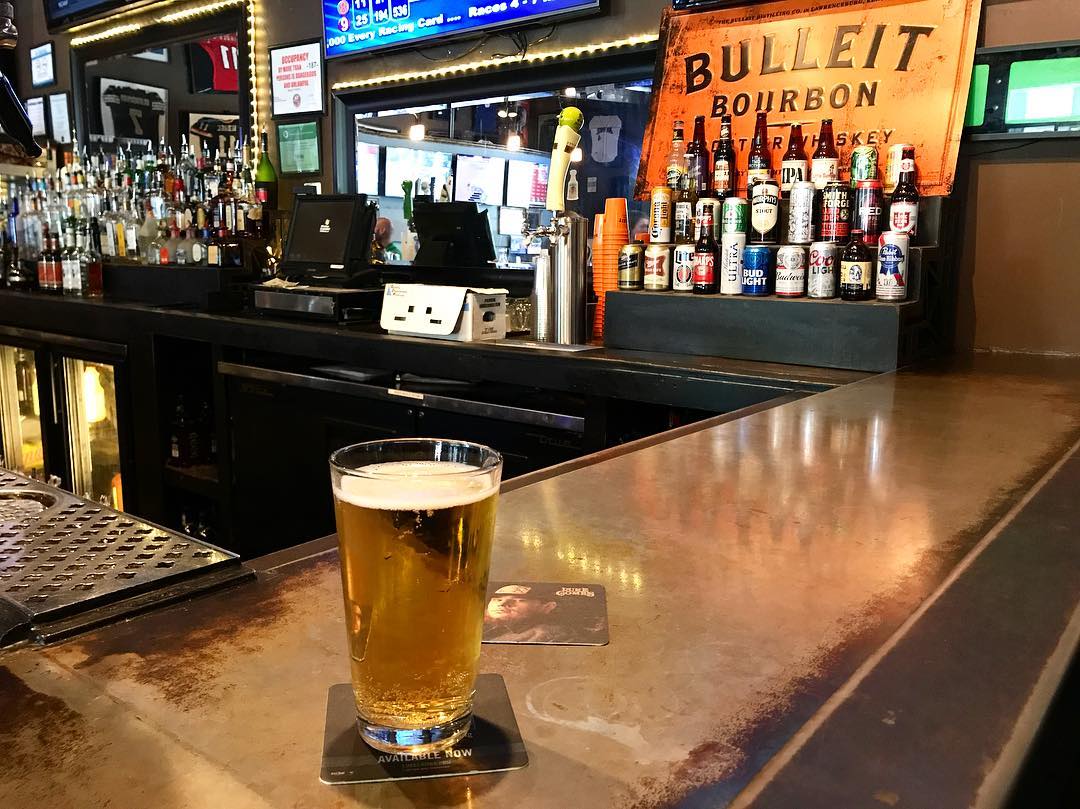 940 West Weed – $9 domestic pitchers, $19 domestic buckets and $8 Bloody Marys on Saturdays & Sundays
A classic sports bar, live music venue, and country hot spot all rolled into one, there should be no doubt in your mind that Joe's is offering some sweet drink deals on the cheap. Though their specials rotate pretty regularly, the best deal we could find was the bar's Saturday/Sunday/Game Day special, which lists pitchers for under $10, buckets for under $20 and loaded Bloody Mary's for the low, low price of just $8, in the mornings only.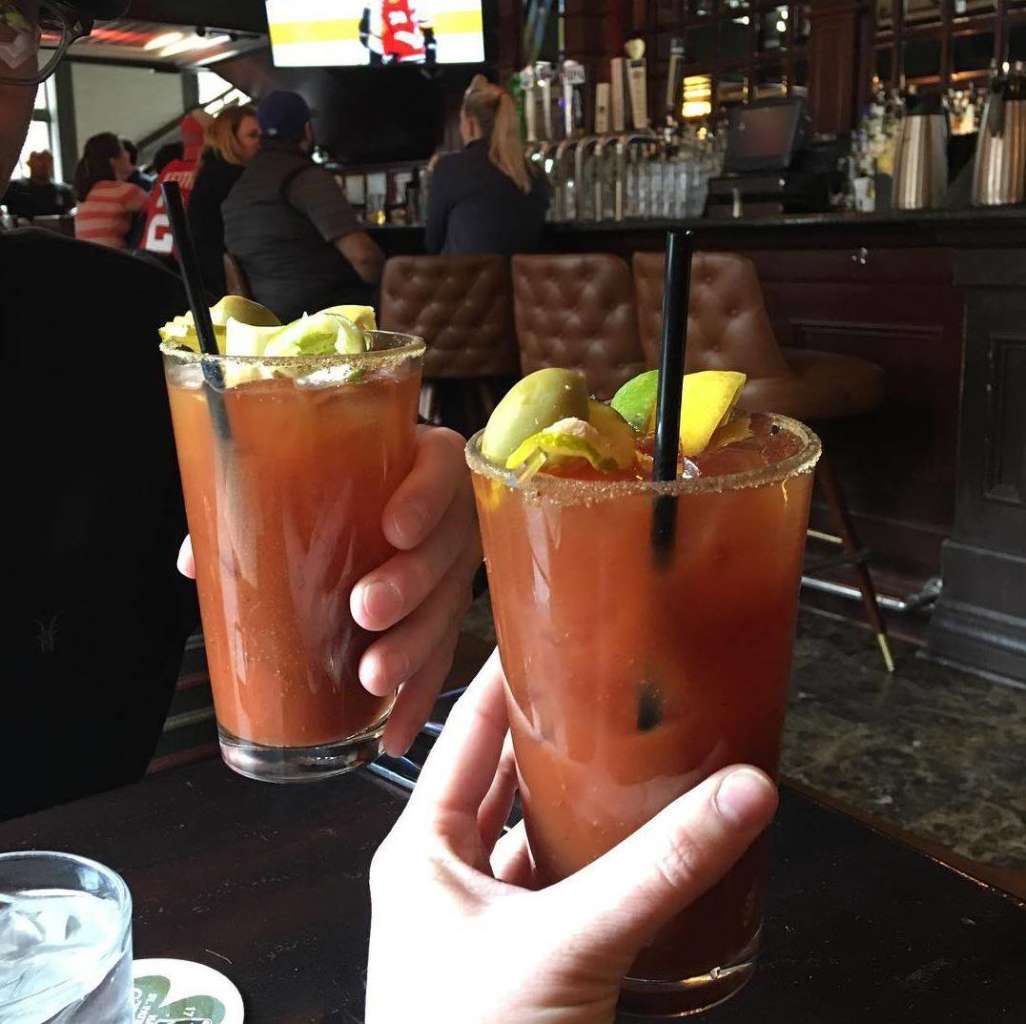 661 North Clark – lots o' daily drink deals
The Irish know how to drink. This is just common knowledge. So it really shouldn't come as a shock when I tell you that The Kerryman – an Irish pub – has some of the best damn cheap drinks in town. Their specials include, but are not limited to: $4 Corona, $4 Corona Light, and $4 Michelob Ultra on Mondays, half-price BOTTLES of wine and $6 glasses on Tuesdays, $4 Truly Cans and $4 White Claw Cans on Wednesday, $8 Old Fashioneds on Thursday, $4 Guinness, $5 Jameson shots, and $6 Tito's cocktails during Happy Hour on Friday, AND $5 mimosas, Bloody Marys, and Chambord Kir Royales on Saturday & Sunday. Whew.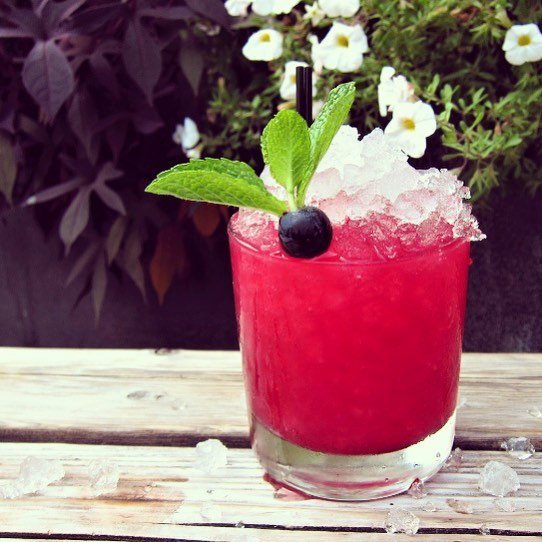 2421 North Milwaukee – cocktails usually start around $6
The Whistler is a relatively upscale stage/gallery/bar/restaurant in Wicker Park where they could easily be charging you 12 bucks a drink. And they totally do. That being said, being the kind, gentle souls that they are, The Whistler's daily drinks menu usually includes at least one drink under the $8 mark, meaning that even the brokest (broke-est?) of folk can swing by and enjoy this cool space.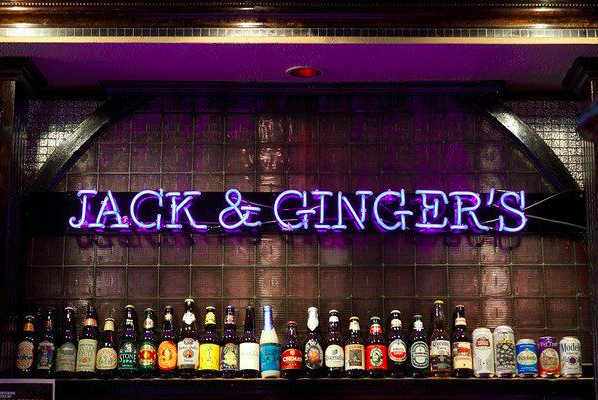 2048 Armitage Ave – daily drink deals, $5 Jack and Gingers DAILY!
Jack and Ginger's is one of our favorite neighborhood dives, through and through. Stop by any night of the week to cash in on some of their fantastic deals :
Monday: $4 shots, $10 domestic pitchers
Tuesday: $4 flavored vodka, $1 off ALL DRAFTS
Wednesday: $4 Revolution beer, $3 "J" shots (Jim, Jack, Jose, Jager, even Jepson – you get the idea)
Thursday: $5 all bombs, $14 domestic buckets
Friday: $4 well drinks, $2 off Bulleit Whiskey
Saturday: $5.50 Tito's drinks, $4 Bloody Marys and mimosas, $9 (for 3) or $14 (for 5) retro cans
Sunday: $4 Bloody Mary's and Mimosas, $10 domestic pitchers, $2.50 domestic drafts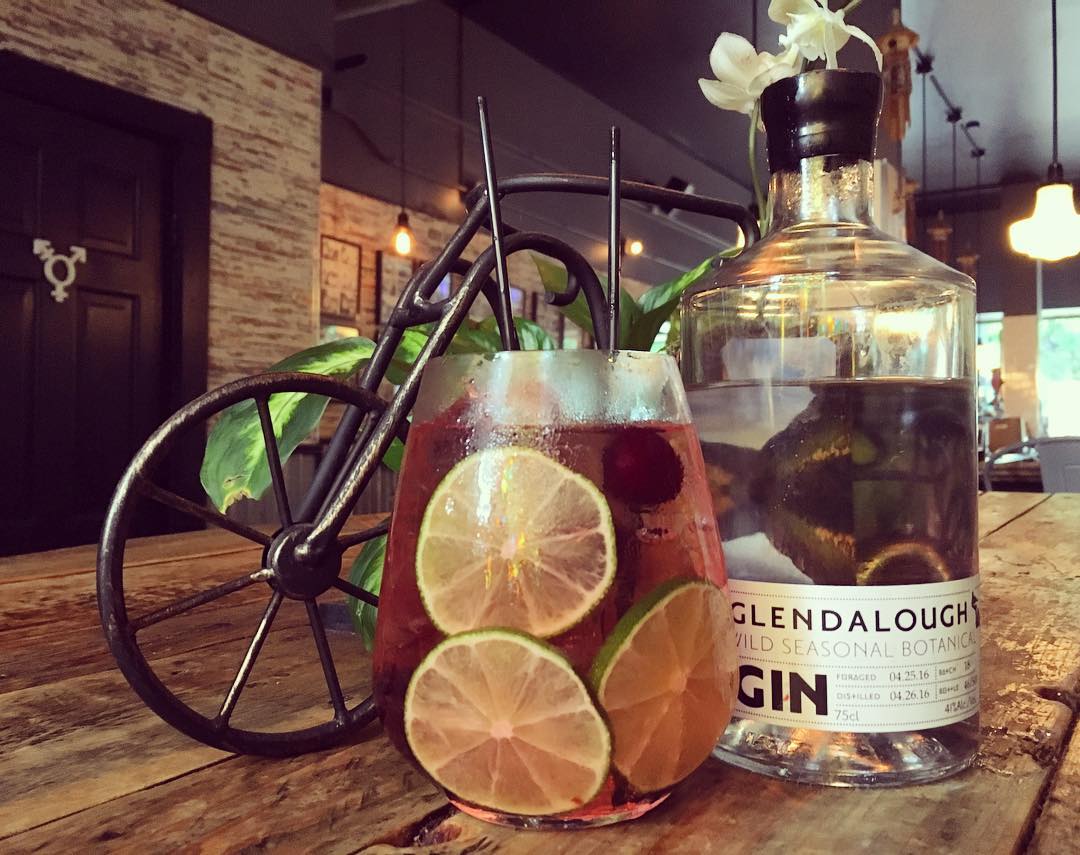 6920 North Glenwood – $6 Happy Hour
From 4 pm – 7 pm, Mondays through Fridays, Roger's Park Social is serving up a $6 happy hour specials. The menu features house wines, $1 off Illinois draft beers, and a "pick yer mule" deal that lets you choose whatever, whether your feelin' vodka, tequila, or bourbon that day.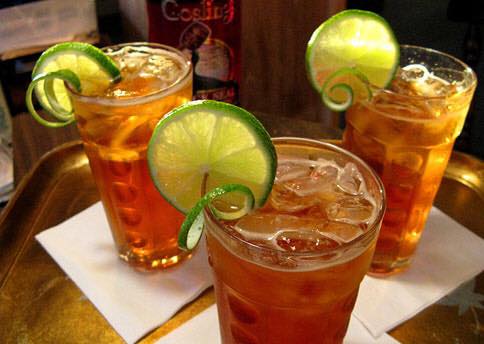 5024 North Sheridan – select drinks for $6 and under all week long
Big Chicks is a no muss, no fuss LGBTQ-friendly bar offering squeal-worthy drink deals all week long. Stop by on Sundays for $4 vodka lemonades, $2 off pitchers of draft beer and $5 Well Vodka + Select Mixers on Mondays, $7 "Kick Ass" Mezcal Mules and $5 bottles of Corona on Tuesdays, $1 off all local craft beers, and more specials, on Wednesdays or, if your feelin' extra cheap, $6 Absolut cocktails on Thursdays.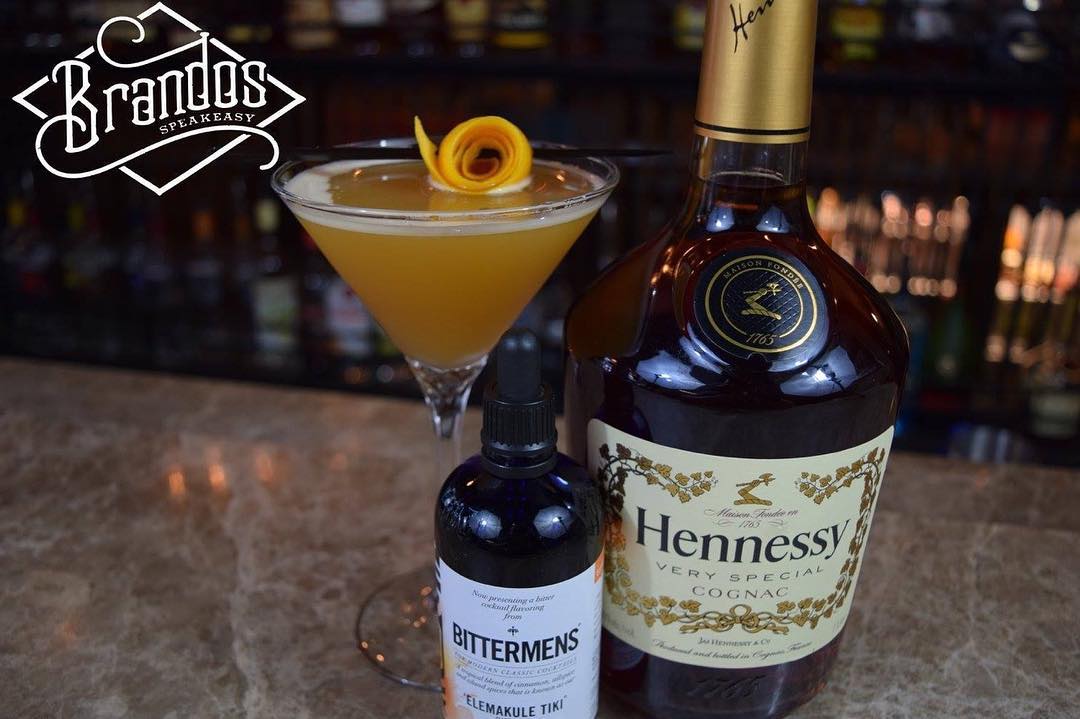 343 South Dearborn Street – late night and happy hour specials 5-7 pm daily
This speakeasy and karaoke lounge offers cheapskates like ourselves both happy hour and late-night specials on a daily basis. Some of Brando's best deals and steals include $4 Moscow mules, $5 Bulleit Rye Old Fashioned, $5 Bombay Sapphire G&T, $5 Boiler Maker with Carlsberg and Jameson Caskmates, and $4 3 Floyds bottled beers. Did we mention that's all daily?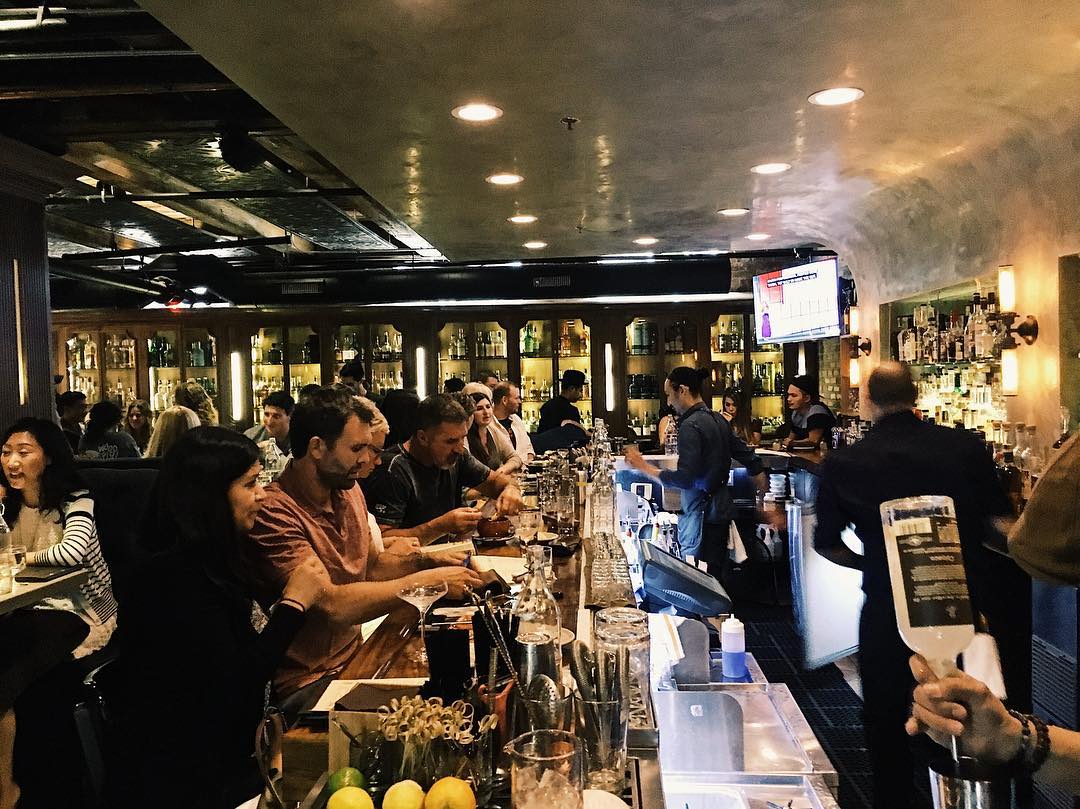 675 N Franklin – $1 beer and wine menu
Last, but certainly not least, the piece de resistance – the $1 beer $1 wines, and $3 martinis at The Franklin Room. Though it may only be served from 11:30 am to 2 pm, Mondays through Fridays, this standard bar and restaurant does offer a full menu of drinks for just one dollar apiece. We should probably mention that you have to buy lunch in order to cash in on the deal, but who cares? $1 drinks are worth it.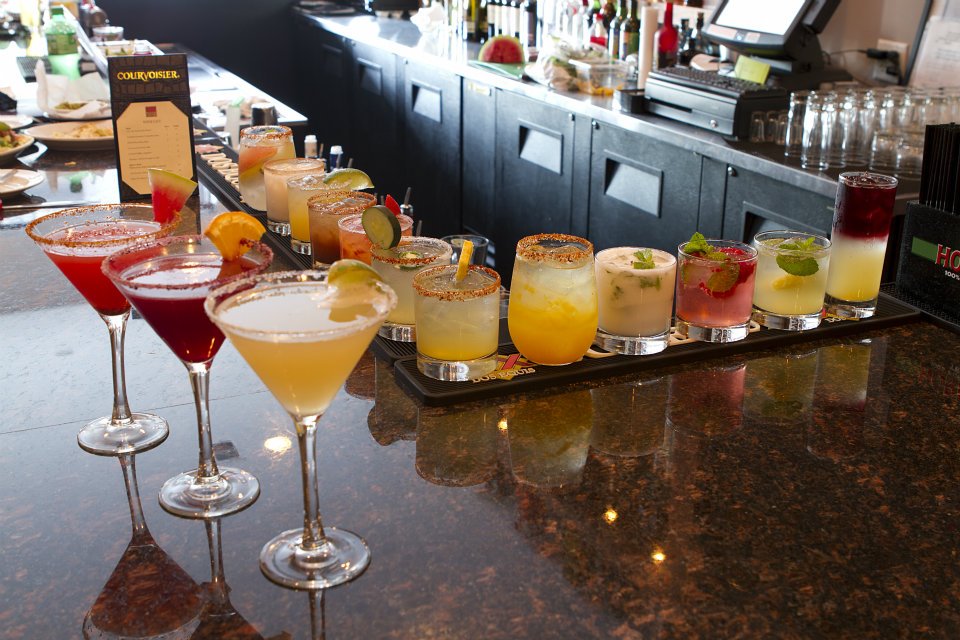 2133 South Halsted Street – $7 mojitos on Tuesdays, $4 Latin beers on Wednesdays, $5 well drinks on Thursdays
You can't go wrong when you stop into this Mexican haunt. It's located a little off the beaten path in Pilsen, but well worth the trip, especially during their daily specials. Every day holds something new, like Latin Wednesdays with $4 Latin beers and $7 margaritas, or $5 well drinks on Thursdays. Topping it off with $7 mojitos on Tuesdays, Del Toro knows how to bring all the boys to their yard.