You probably fancy yourself quite the man (or gal) of the town, but how does your drinking prowess measure up to your old man's? With Father's Day on the horizon, there's no better time to remember just how cool your dad was when he was your age: living his best life in the free-spirited Age of Fresca before becoming the button-downed thermostat dictator that you know today.
Throw your money down at these fine establishments and raise a glass to the man that raised you.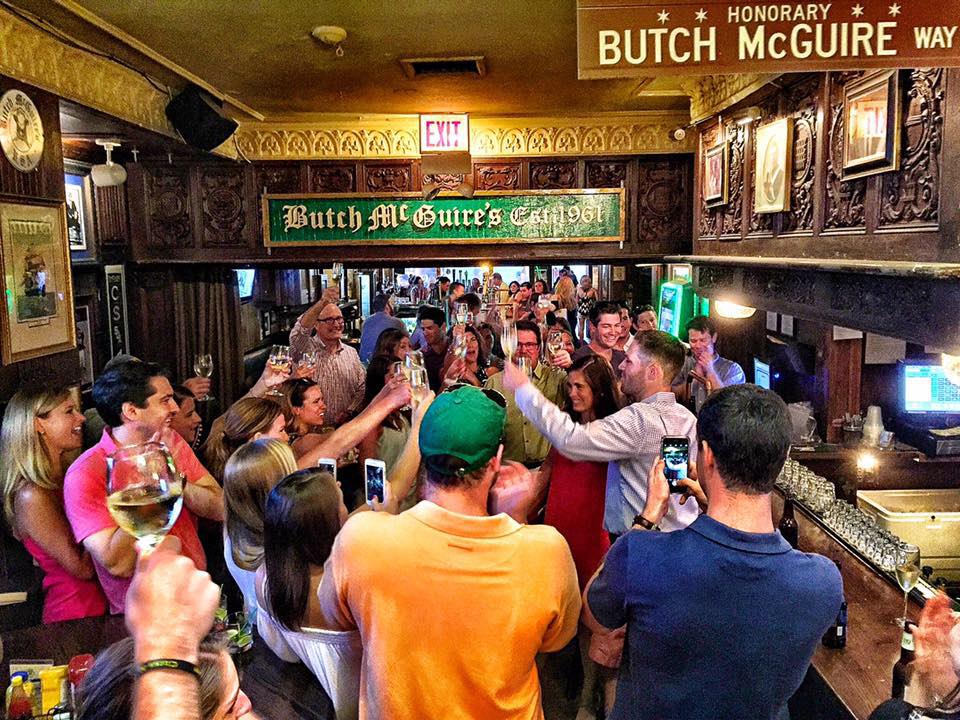 20 West Division Street
As one of Chicago's first self-proclaimed "singles bars," Butch's is a Chicago institution — just like your pops. Decades after its inception, it remains a nightlife hotspot: the kind of place that turns a beer after work into a night you need to check Instagram to remember. In fact, Butch McGuire's is where your dad used to drink with your mom or — more likely — "not your mom."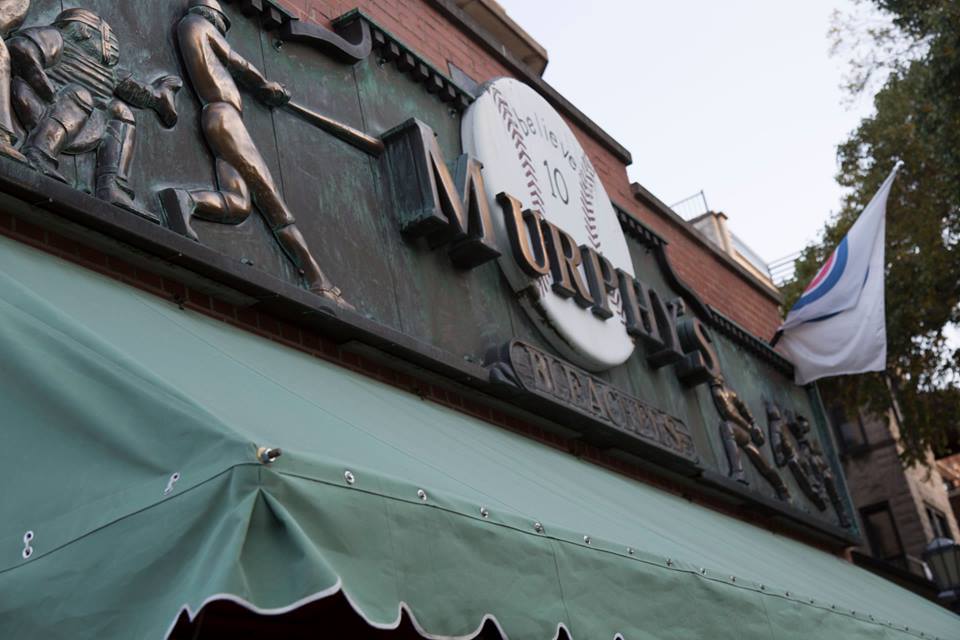 3655 North Sheffield Avenue
Yeah, you really "suffered" as a Cubs fan these past, what, TWO decades? Well, this is where your dad drowned his sorrows in '84, '69, or any of the cringe-inducing seasons in between. Pay homage to the Chicago sports dads of yesteryear at this venerable spot that defined Wrigleyville before the farmers markets, corporate offices, and pantsless cartoon bears.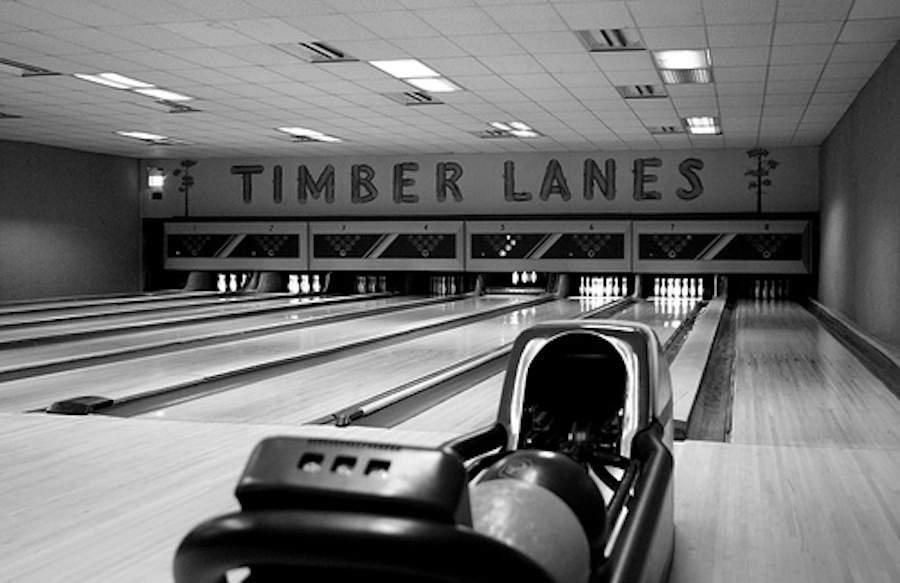 Any spot with cheap beers, greasy pizza, and the constant rumble of balls and pins doing battle will do. Bowling alleys were one of the original dad sanctuaries. We recommend checking out Timber Lanes on Irving Park Road— a lovingly maintained eight-lane sanctuary with an abundance of charm and an absence of score-keeping computers.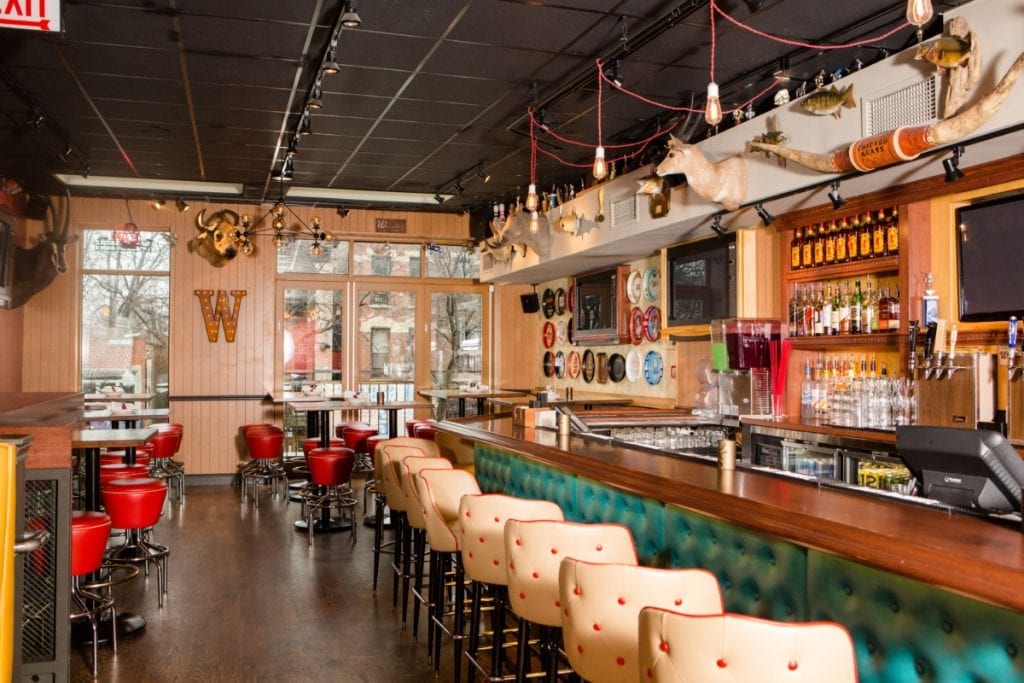 Sometimes the old man had to get away from it all: the city, the neighbors' dog, the pack of nerds playing video games in the basement…. so he threw the whole family in the van and hiked it up north to yell at you in another state. Take in some of that Wisco/vacation charm at Woodie's Flat in Old Town. The vinyl seats, stuffed mammals, and vintage beer trays will let you kick back as dad did, while the buzzy nightlife will remind you that you're still within the city limits.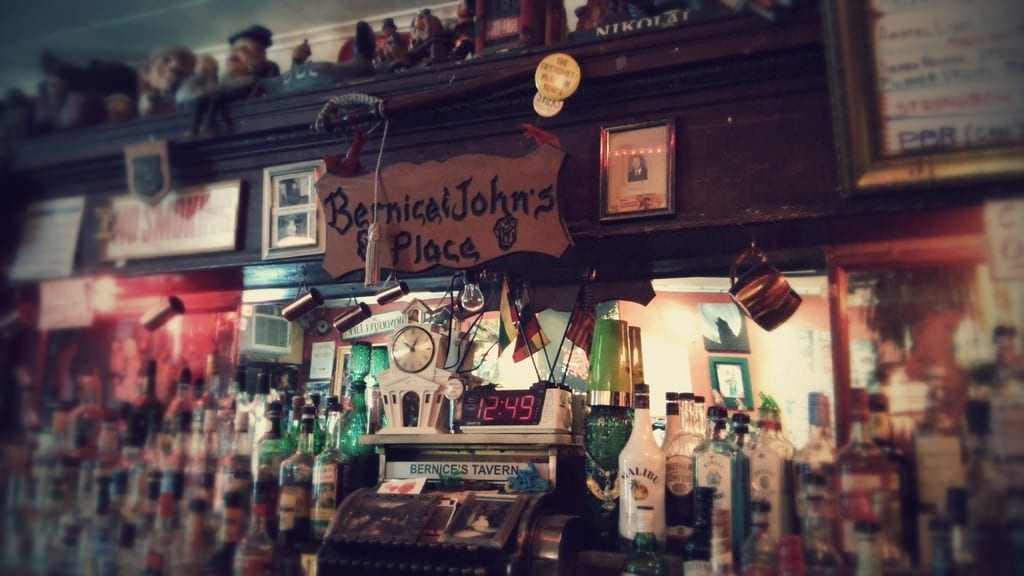 Your dad was no stranger to the South Side; you shouldn't be either. Of course, there's no shortage of bars south of 31st (especially near Hyde Park and "The G-Rate"), but for a real old-school South Sider vibe, hit up Bernice's Tavern of Bridgeport. It's cash only, has live music, and plays weekly games of its unique version of bingo called "Stingo."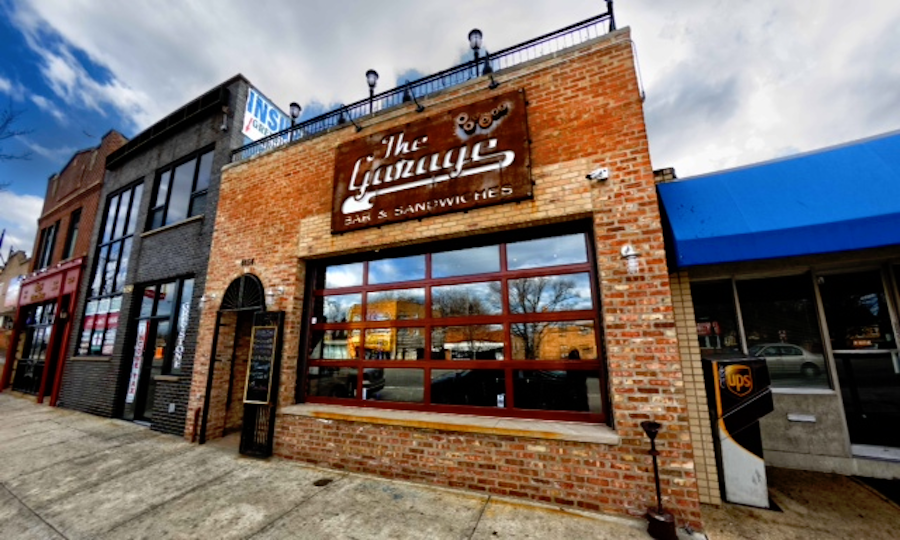 A beer in the garage always goes down smooth. Must be something about the flavor of the malted hops mixed with the scent of oil stains and weed killer. Your dad was never above sneaking a cold one among his tools and your cheap plastic sleds. If you don't have a car-hole to call your own, head to the The Garage on Milwaukee. While they won't have the five extra bags of driveway salt that your dad has, they do have killer sandwiches and a rooftop area that'll make you yearn for your own patch of oily heaven some day.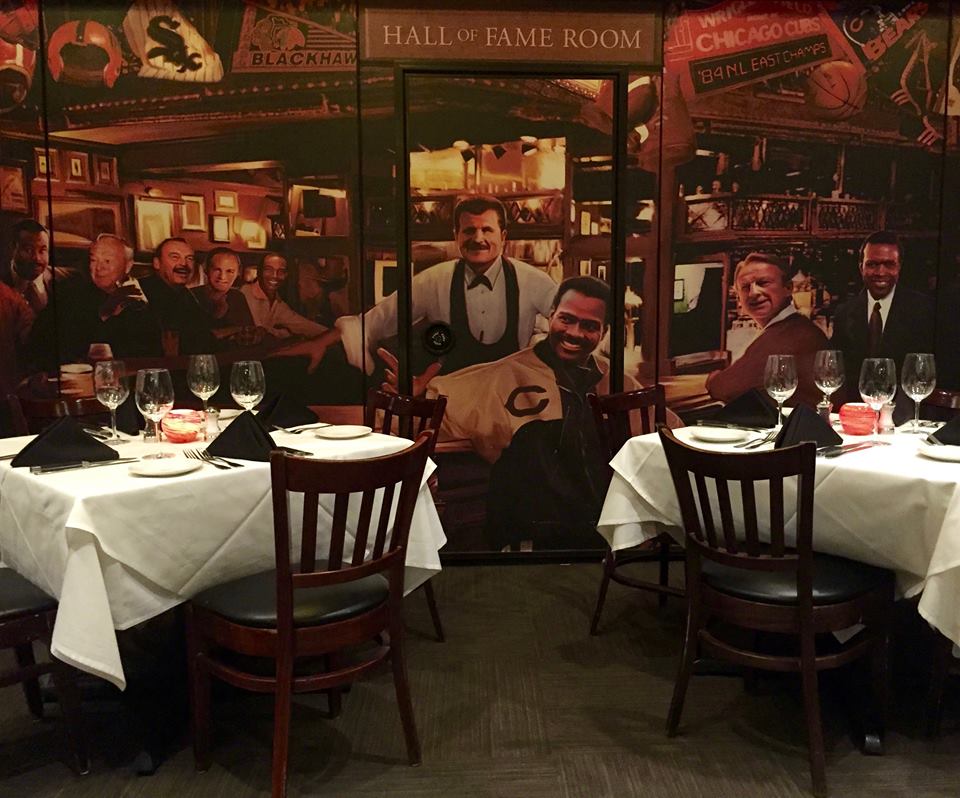 100 East Chestnut Street
There's a good chance the 1986 Bears Superbowl win was the greatest day of his pre-you existence. There's nowhere better to honor da Coach—and da Mustache—that no doubt had a profound effect on your dad's life (and possibly his facial hair). In fact, like all the spots listed, this is a great place to have a drink with your dad. What better way to show pops you love him than with a pork chop, a glass of red, and Sinatra-voiced crooner John Vincent belting out a little "My Way?"