Cook with some gas and join us on the Red Line to the Lawrence stop! Come one, come all (from dead hoofers to jive bombers!)! In short, this excursion is all about killer-diller digs in Chicago's Uptown neighborhood, complete with its fair share of Jazz Age and Prohibition-Era establishments to everything in between. When you're seeing a show at the famed Aragon Ballroom, make sure to drink up some giggle water and pregame at some of Chicago's best bars. 
These are the best cocktail bars near the Aragon Ballroom in Chicago!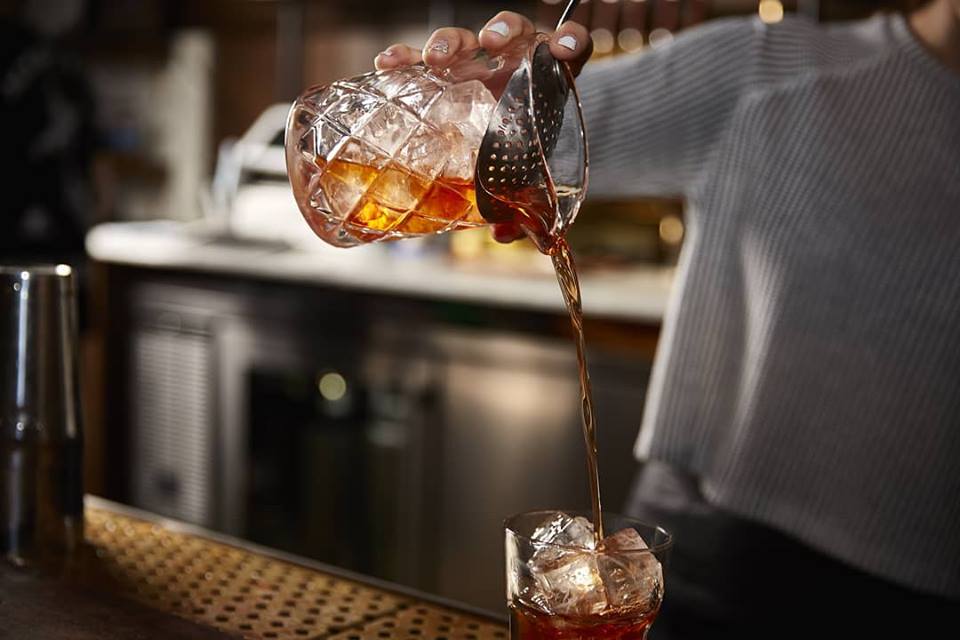 Larry's at Lawrence House | 1020 W Lawrence Ave

Let's start east of the Lawrence stop with a close 2-minute walk from the Aragon Ballroom. Enter: Larry's at Lawrence House. The foliage, sky-light, and art-deco angles at this bar in Chicago will make you feel like you're a Daisy or a Gatsby. Across the sky-lit lobby of the once historic hotel (now apartment building) is a little nook where you'll find some of the most delightful and hand-crafted cocktails that gesture to decades past. A small, close-knit space with personable bartenders, you should consider this the calm before your evening takes off to unbelievable heights. Parties of 2-4 will be sure to find comfort and joy in each other's company as well as the ravishing libations.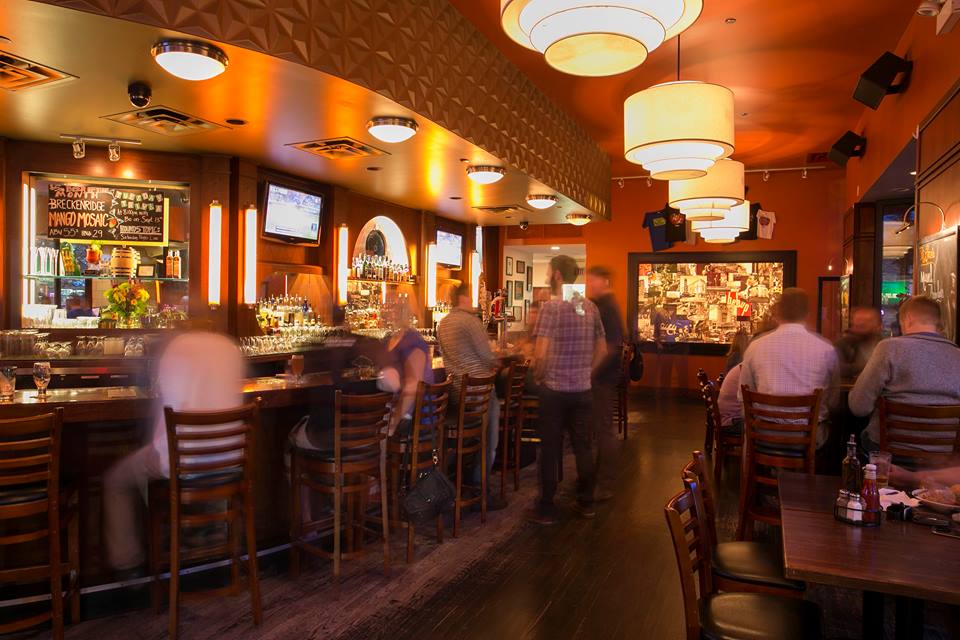 Fat Cat Restaurant & Bar | 4840 N Broadway
What goes better with drinks? Poutine, fried chicken and waffles, and brussels sprouts with bacon. Find all of this and more at the Fat Cat Restaurant and Bar. Take a brisk six-minute walk from Larry's and you'll discover a 1940s-cozy diner. It's like Jasmine and Aladdin's new world: just with less carpet and a lot more gravy (i.e. magic). Instantly, you're transported to a whole new decade. The restaurant layout is super spacious (your party can definitely grow here after Larry's). After exploring the menu at this Chicago bar, let your imagination run wild! Just think of drinking Fat Cat's Bloody Mary during a brunch in the summer on one of the outdoor patios… like we said, less carpet, more magic. Although it is winter, there's no need to fear. Here, at Fat Cat, there is plenty of jumbo Jenga, shuffleboard, and pool to go around for us all (yes, even you, eager beaver). 
I know your food coma is setting, maybe even dragging. Listen here, don't be a drag. Be a Queen. At the Baton Show Lounge, queens will sparkle and shimmer across the stage as you sip on a basic drink or two. This place is known for its bachelor and bachelorette parties galore. Of course, if your party grew from Larry's to Fat Cat and it's a weekend, I'd suggest making reservations to be a shoe-in. To note, the Baton Show Lounge offers 3, 90-minute long shows per night on Thursdays – Sundays (with a unique Latinx Night Shows on Wednesdays).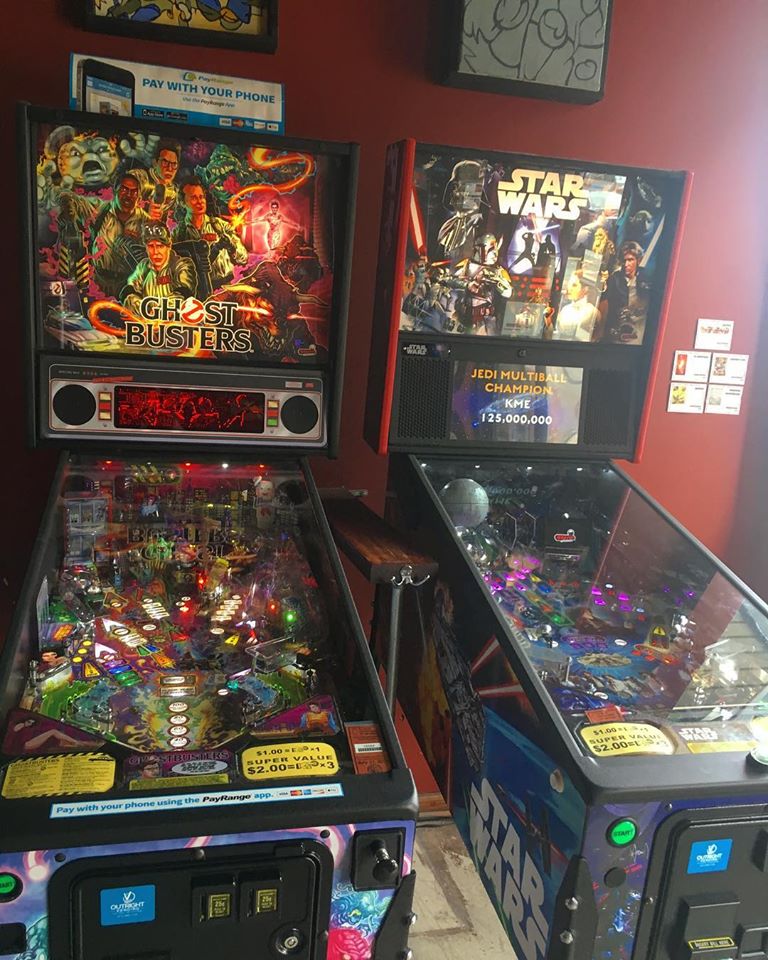 Uptown Arcade | 4830 N Broadway
If making reservations isn't your style and you're more of an arcade fiend, flex your pinball and Pac-Man prowess or your classic board game expertise with a craft beer at the Uptown Arcade. This bar in Chicago features a different theme for specials each day of the week (including bargains on drinks with games; you're welcome.). If you're still hungry, feel free to order your favorite meal or munchie from just about anywhere with any delivery service. Dimly lit with plenty of drink offerings, you'll find a variety of games to flex your finger reflexes while sharing conversation with just about anyone there (arcade gamers unite!). 
Le Nocturne | 4810 N Broadway
Feeling inspired to dance off that gravy from Fat Cat? Welcome to Le Nocturne, Uptown's very own (and pretty much only) nightclub. Be sure to throw down on Thursdays through Sundays (not Mondays through Wednesdays, as you'll be the only one there). This is one of the best cocktail bars in Chicago because it brings in a variety of DJ's from across the globe. Just as its music genre suggests, this place is electric, especially in the later hours of the evening (so much so you can't help but join on the dancefloor!)! Le Nocturne also takes a few classic drinks and gives them an elegant, French interpretation. So long Red Bull and Vodka. Hello, Tonic and Homemade-Infused Gin. Timeless and timely, Le Nocturne is perfect for "turne-ing" up and discovering a new cocktail!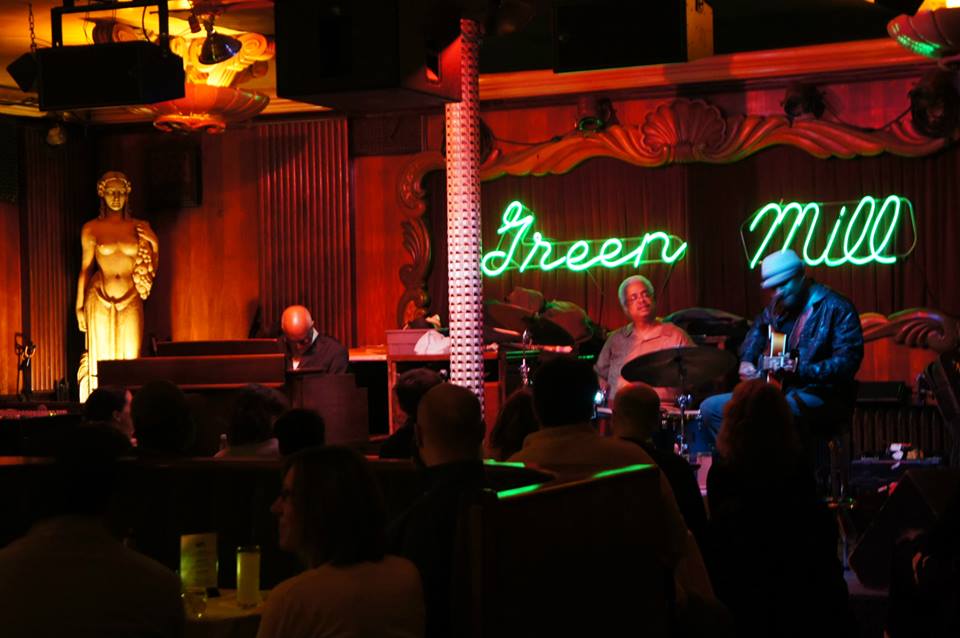 Green Mill Cocktail Lounge | 4802 N Broadway
Let's end our journey with one of the more infamous cocktail bars in Chicago, otherwise known as the Green Mill Cocktail Lounge. If you have ever been on the CTA Red Line near the Lawrence stop or even on the CTA's northbound #36 bus route, we imagine that you couldn't help but notice the Green Mill's shimmering signage, including emerald and silver glitter along with neon lettering. Curiously enough, this site gestures to Paris' Moulin Rouge; however, the Green Mill has fathered its own history. Historically speaking, this particular establishment was, in fact, Al Capone's home base. That's right, Prohibition-era Chicago's King Alphonse, Snorky, Scarface (otherwise known as Al Capone) sowed his mobster roots here. Come for the Old Fashioned or Manhattan, stay for the late-night jazz jam sessions. Looking to flex your poetry prowess? Join the Slam Poetry Nights on Sundays, which is one of the longest-running slam poetry session in the country (and one of the most welcoming ones!). Rumor has it that some of these secret tunnels located at the Green Mill lead to the Aragon Ballroom (note: we can neither confirm nor deny this).
Who knew your backyard houses the gems of decades past? Electric, mysterious, magical, and transformative, you'll find just about anything to do in Uptown (and some of the best bars within walking distance of the Aragon Ballroom!).
At UrbanMatter, U Matter. And we think this matters.
Tell us what you think matters in your neighborhood and what we should write about next in the comments below!
Featured Image Credit: The Aragon Ballroom
READ MORE LIKE THIS
DOWNLOAD THE URBANMATTER APP
FIND PARKING