Dive into Chicago's bar scene—the beer is cold, the history is plentiful, and the popcorn is free! Welcome to a finely curated list of the best dive bars in Chicago. These hole-in-the-wall spots will capture your heart, soul, and idiosyncrasies—unapologetically.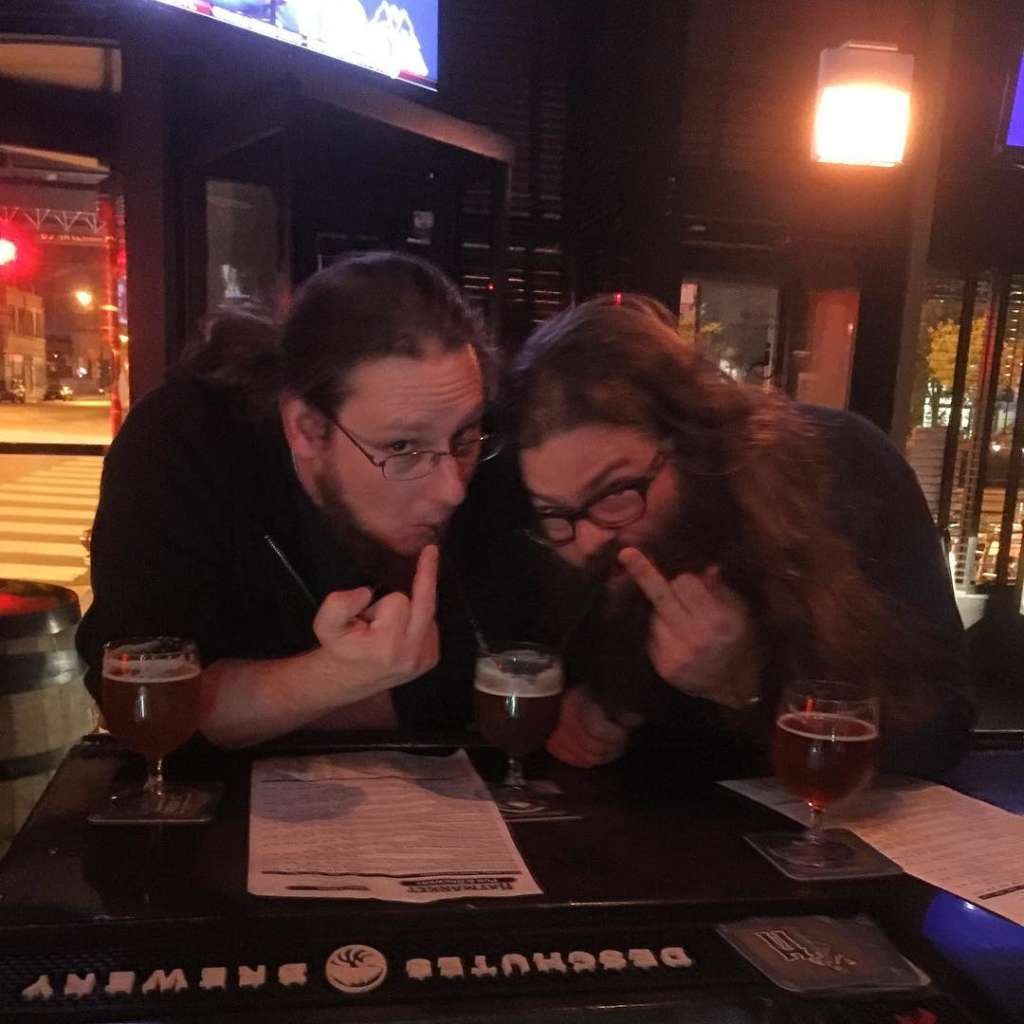 Local Option | 1102 W Webster Ave
The evening is young, and after you just devoured your entire Benny B 'za with ranch from Homeslice on Webster and Bissell, you need a local dive bar that is within a five-minute walk to digest your delectable meal. Look no further than Local Option: Lincoln Park's very own dive bar, complete with a Barry Manilow picture in the women's bathroom. This is the place of legends, like yourself, so it's clear you belong here. Enter into a neon-lit space and feast your eyes on the perfectly inscribed chalkboard complete with a comprehensive list of drafts. The vibe is definitely that of a hardcore IPA-aficionado: no-frills, all grit. The bartenders don't judge and neither should you.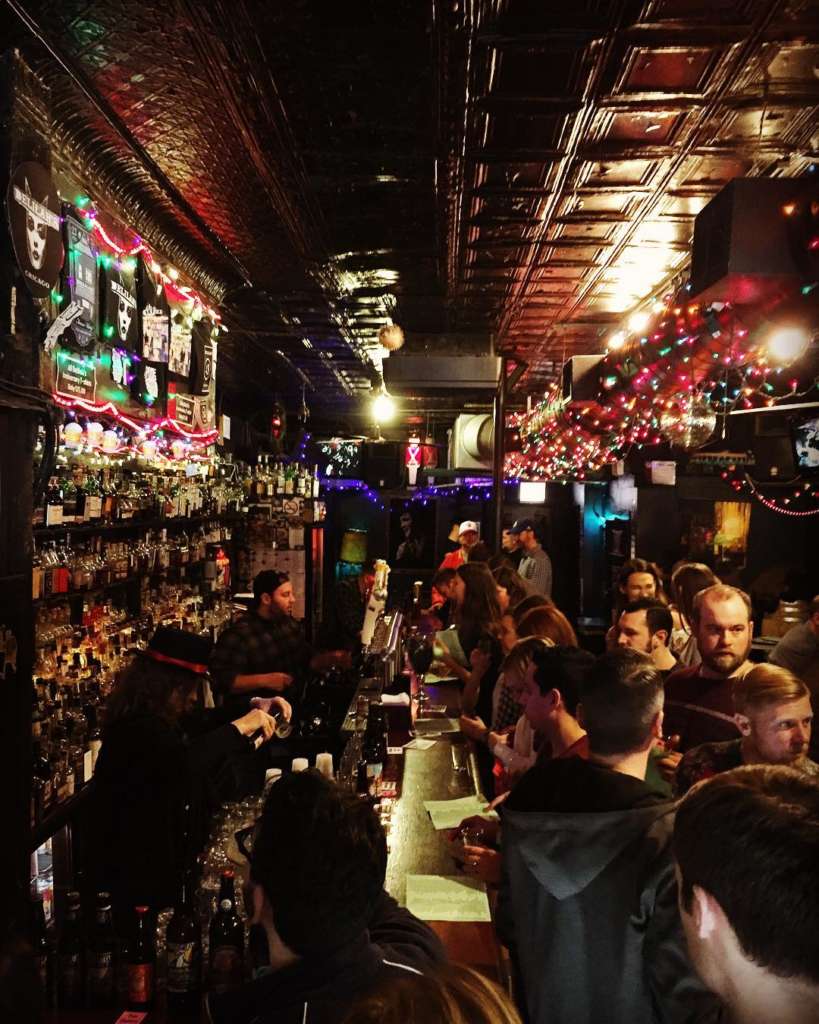 Delilah's | 2771 N Lincoln Ave
Looking for a similar rugged vibe but with neighborhood events? Over yonder on Lincoln Avenue, you'll find Delilah's on Lincoln Avenue. This is one of the best bars in Chicago because of its magnanimous list of whiskey and beer, as well as other spirits. This dive bar transforms itself into an art exhibit, music concert, or a good ol' fashioned hangout; simply put, Delilah's is a stacked neighborhood experience for anyone in Chicago who colors outside the lines.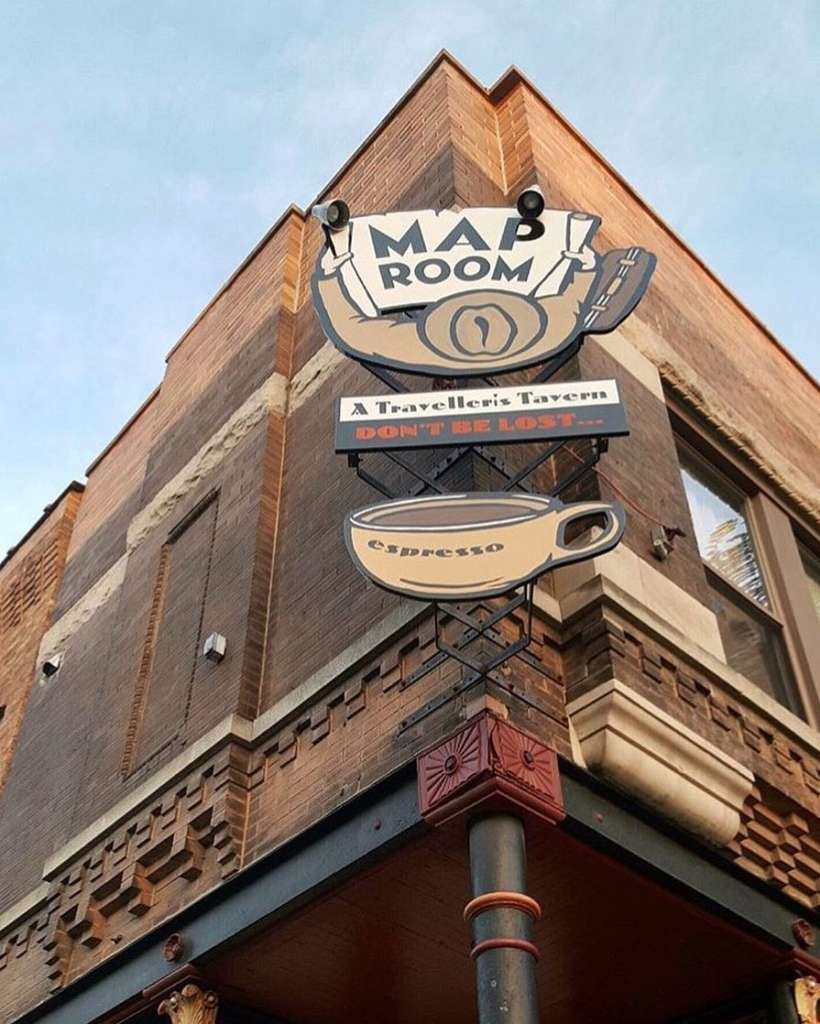 Map Room | 1949 N Hoyne Ave
It's winter and you're probably wanting to escape to literally anywhere but Chiberia (admittedly, though, Chicago's sunny weather as of late has been a real treat for us this holiday season)! In any case, take a ride on the 77 CTA bus Westbound to Hoyne where you'll find the Map Room, a Bucktown staple. With over 200 beers from around the world, complete with (you guessed it!) maps and destination travel books, you'll find a favorite brew and, perhaps, somewhere to call home at this dive bar in Chicago.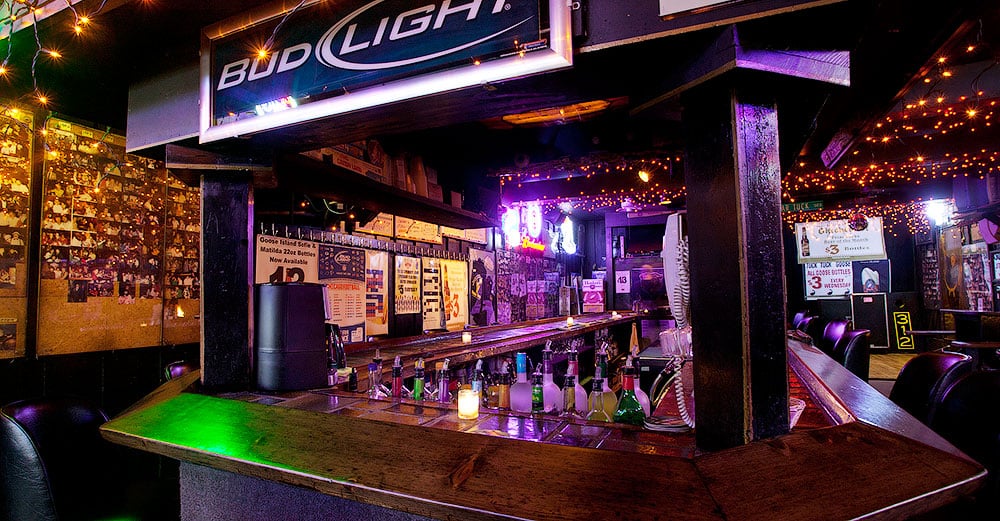 Friar Tuck | 3010 N Broadway
Sometimes though, you just want to watch movies (like Die Hard) while drinking a local or domestic brew and scooping popcorn by the handfuls. Don't worry, there's a place for you, too. Welcome to Friar Tuck on Broadway in Chicago's Lakeview East neighborhood. Get your Brooklyn Lagers, Jello shots, and popcorn fix here. Upon entering through the latched, wooden, circular door, you'll find a comfortable and welcoming seat at the communal-circular-table. Community is the heart and soul of this dive bar in Chicago. Feeling hungry? Help yourself to some hot popcorn. Feeling melodious? Sing some Radiohead or rap some Nelly with your newfound friends. Feeling chilled? Have a moment of reprieve by the fireplace. There are plenty of weekly events (karaoke, trivia, and Bears' games) as well as special events for holidays. You're sure to find your rhythm or community at Friar Tuck.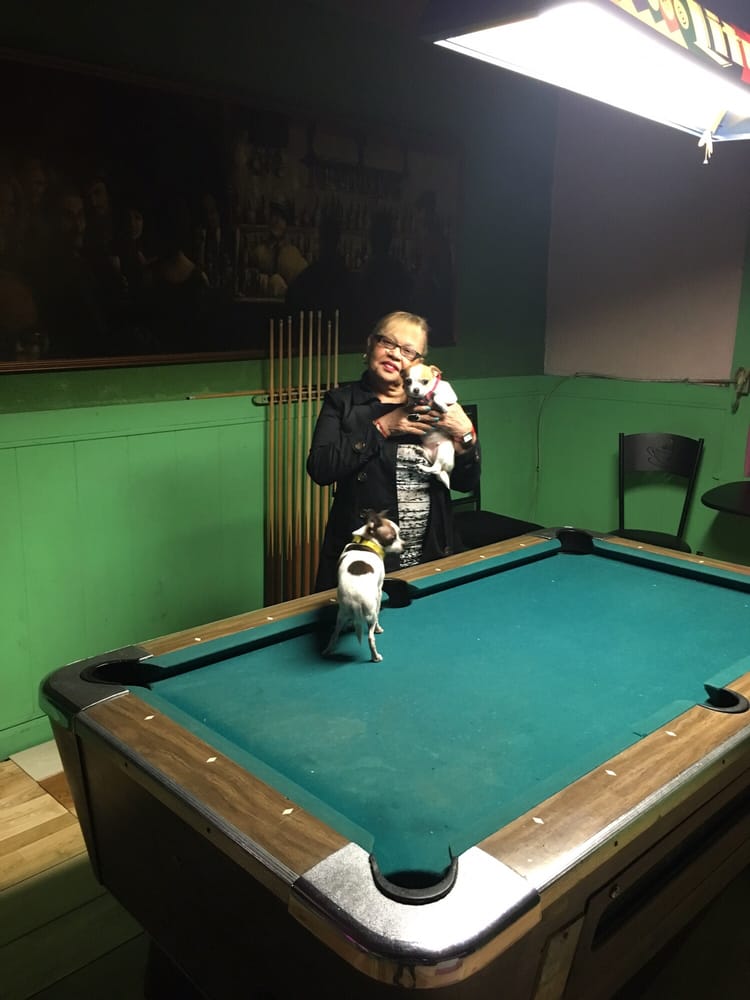 Nilda's Place | 1858 W Iowa St
What's better than cheap beer? Drinking cheap beer while making friends with the bar's dog. Four-legged friends tend to have an effect on folks at Nilda's Place, as does Nilda herself. Nestled in Ukranian Village, this cash-only bar is well worth the trek. Open during late afternoons through early morning (2 am every day), you're sure to find a classic domestic or imported brew (served in cans and bottles only) and a comfy seat on the couch with a dog. Nilda's Place is complete with an old-style jukebox, a pool table, and a warm, welcoming hug from Nilda herself or Cosita, one of the dogs!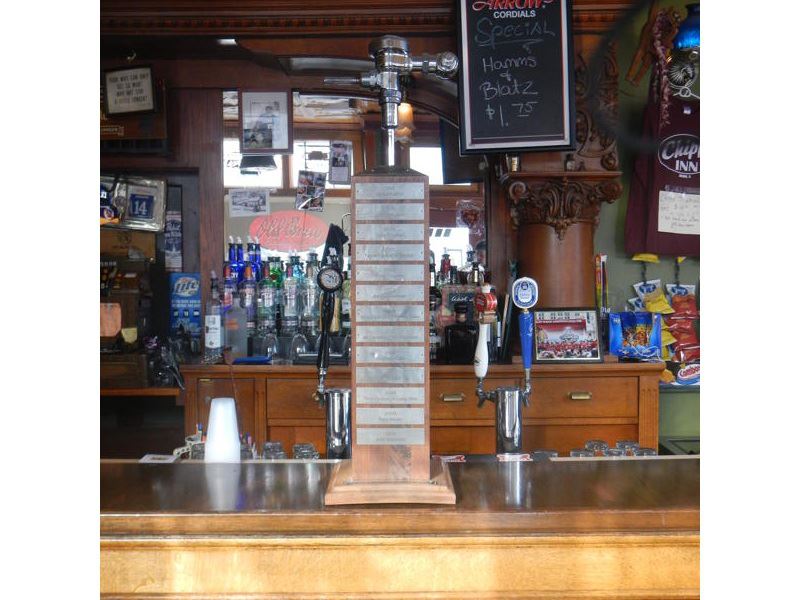 The Chipp Inn | 832 N Greenview Ave
Speaking of cash-only bars, do you ever wonder what a sports bar in Chicago from the late 1800s is like? No need to wonder anymore—welcome to The Chipp Inn, located in West Town near Noble Square. Historically speaking, this two-story, Polish dive bar survived the Prohibition as a candy front. Inside this cash-only beacon of beer, you'll notice the pressed-tin ceilings along with modestly priced brews, which includes local standbys.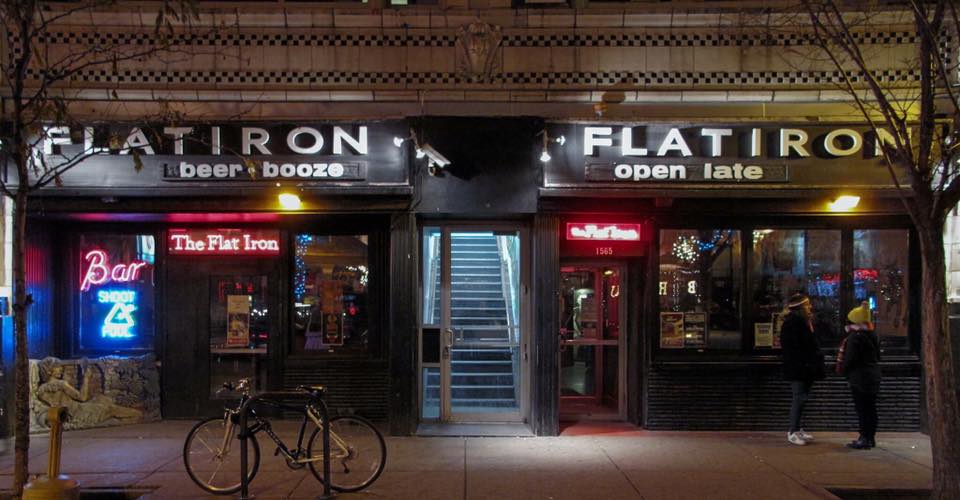 The Flat Iron | 1565 N Milwaukee Ave
Wicker Park is home to many hipsters. You can find them (and much more!) at The Flat Iron. If you're looking for the best bars in Chicago with a cozy atmosphere, friendly bartenders, and arcade games, we recommend visiting The Flat Iron in Chicago.  Join in the fun near the back, where you'll discover classics, like Skii-Ball, Darts, and Pool.  This dive bar in Chicago is open until 4 am to residents or tourists.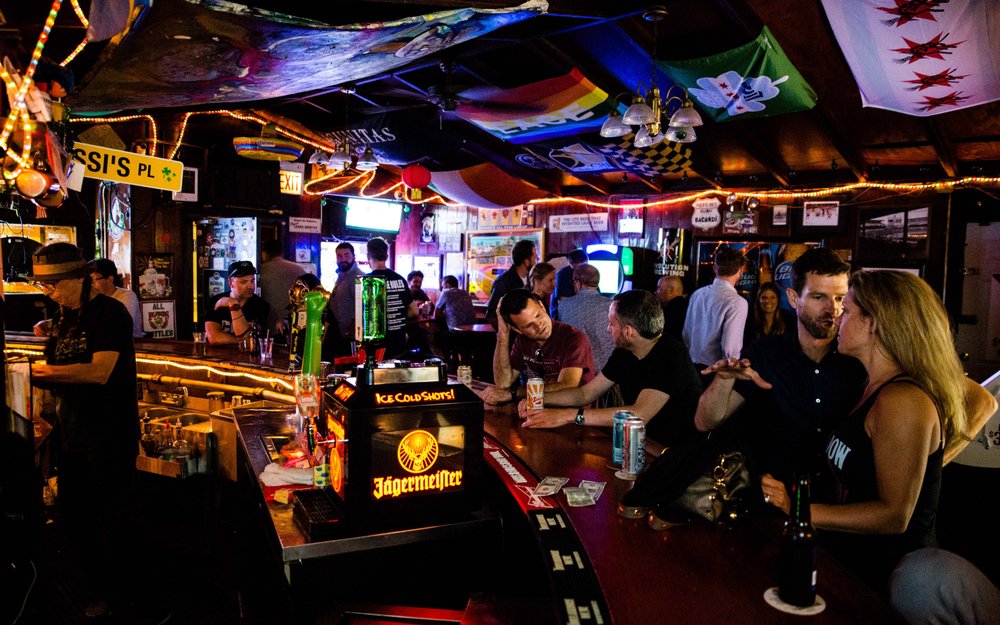 Rossi's | 412 N State St
Ever go to River North and desire something more? Sure, you can have just about any cocktail imaginable throughout the area but can you find a cash-only establishment without a dude in a snapback? Now you can. Rossi's is an unassuming, unapologetic, and fearless dive in the wake of Redbull Vodkas. Enter a cash-only establishment and leave feeling triumphant because you were able to enjoy a craft beer (in can or bottle) for well under $5 while still creating memories with others. Although tap is limited and food isn't served, Rossi's has a plethora of beers in cans and bottles available for your enjoyment in house or even at home. That's right: you can purchase a six-pack from Rossi's for your fridge. Bring a bit of Rossi's home with you and be sure to make it a part of your post-work routine.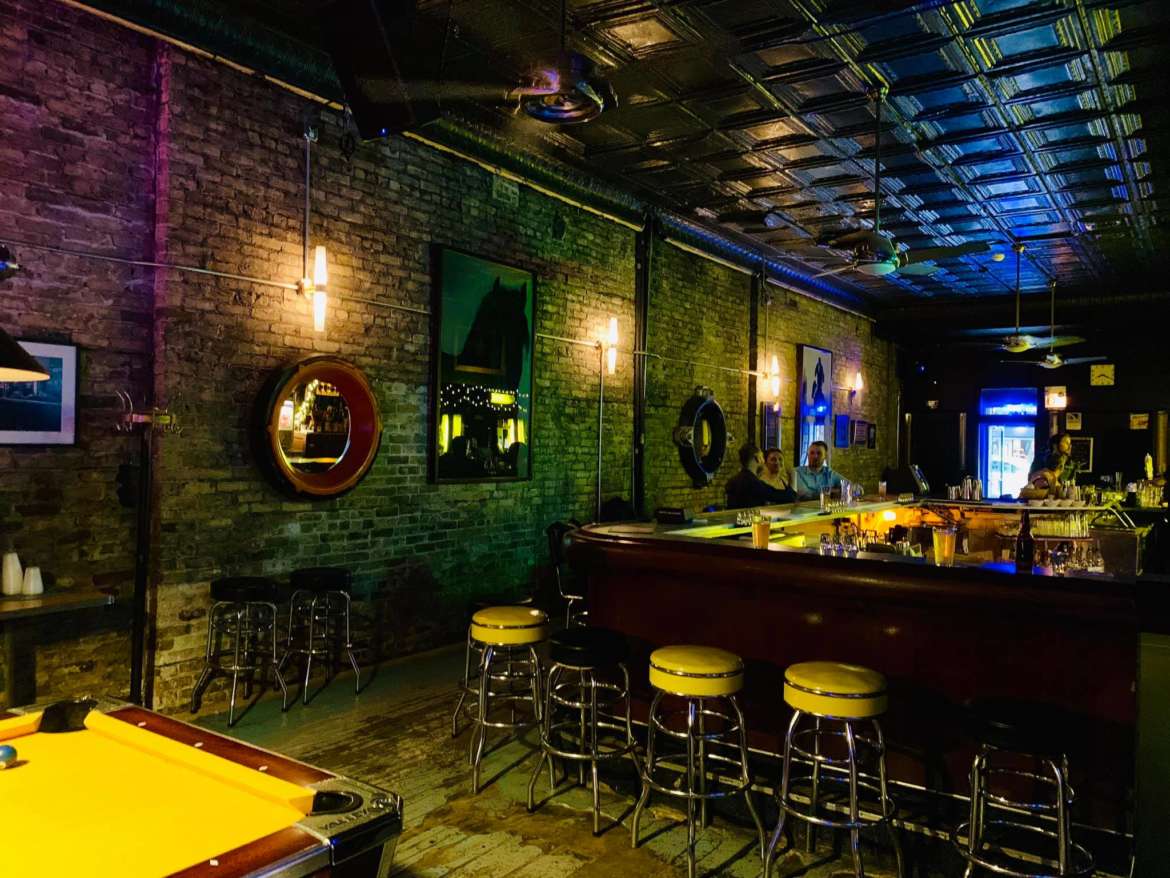 Gold Star Bar | 1755 W Division St
The Gold Star Bar in Wicker Park has it all: high-vaulted ceilings, pool, complimentary popcorn that isn't stale, and craft brews on tap. Complete with a wise and welcoming bartender, this sports bar in Wicker Park of Chicago is sure to become a staple for you. Enjoy your evening with fellow bar-goers and you'll probably leave knowing you made a friend or two.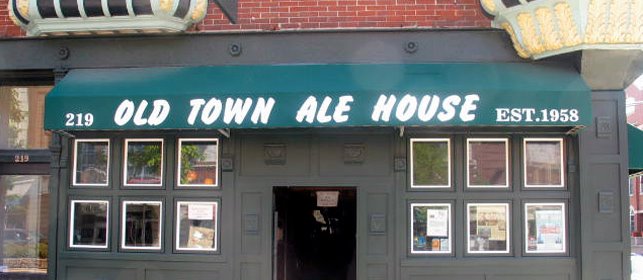 Old Town Ale House | 219 W North Ave
Would any list be complete without Old Town Ale House? Located in (you guessed it) Old Town, off the Sedgwick CTA train stop, this dive bar is like no other. Apart from the scantily-clad paintings on the walls (is that Mitt Romney in underwear?). This is one of the best dive bars in Chicago because it features local and craft beers as well as a jukebox complete with jazz and blues. Depending on the evening, it may be a touch crowded or spacious enough for a crowd to join. In any case, you'll find anyone and everyone frequenting this long-time Chicago establishment. Perhaps it will rise to your tried and true list of bars, as it has for many other locals and neighbors alike.
The best dive bars in Chicago are really like us: they come in all shapes and sizes with a personality all their own. Discover yours at any of Chicago's hidden (or well-known) treasures!
At UrbanMatter, U Matter. And we think this matters.
Tell us what you think matters in your neighborhood and what we should write about next in the comments below!
READ MORE LIKE THIS
DOWNLOAD THE URBANMATTER APP
FIND PARKING