Don't lie. You and I both know that there are nights you go out for one reason and one reason ...
Looking to add a certain je ne sais quoi to your weekend routine? Speakeasies have just the right ki...
Let me paint you a picture. It's Saturday night, sometime just after 1am. You're about t...
There seems to be a trend here: Chicago's gay bars always end up being a place to dance the ni...
When you're in the mood for a night out in Chicago, Illinois, there are a few neighborhoods th...
Our team has partied long into the night in neighborhoods around town to find the best dance clubs i...
Everyone knows that River North is home to some of the best nightlife spots in the city, but what ar...
Best of Chicago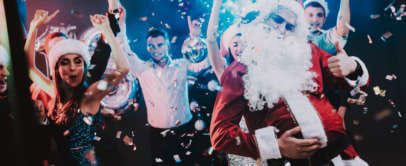 Santa Claus is coming to Old Town… specifically, Woodie's Flat in Chicago! The neighborhood bar is getting a holiday makeover you have to see to believe. A breathtaking…