Bottled Blonde in Chicago has reopened after a temporary closure in late October of 2019 and they're still as energetic as ever. 
A spokesperson from the River North bar and restaurant provided a statement following the news of the reopening: "Bottled Blonde is very pleased that the Illinois Appellate Court has ordered that Bottled Blonde may reopen for business while it considers the legal positions of the parties. The restaurant will be open for business today and looks forward to continuing to be a positive addition to the vibrant River North neighborhood."
This River North bar in Chicago lost its license after the city's attempt to shut them down, but their attorneys were able to reverse the court's decision and have Bottled Blonde remain open during any further legal proceedings. This is not the first time Bottled Blonde in Chicago has had their license revoked, the city continuously tries closing their doors due to the high amount of police calls that occur in the area since they've opened. But, like a phoenix from the ashes, Bottled Blonde rose up to rule River North once again.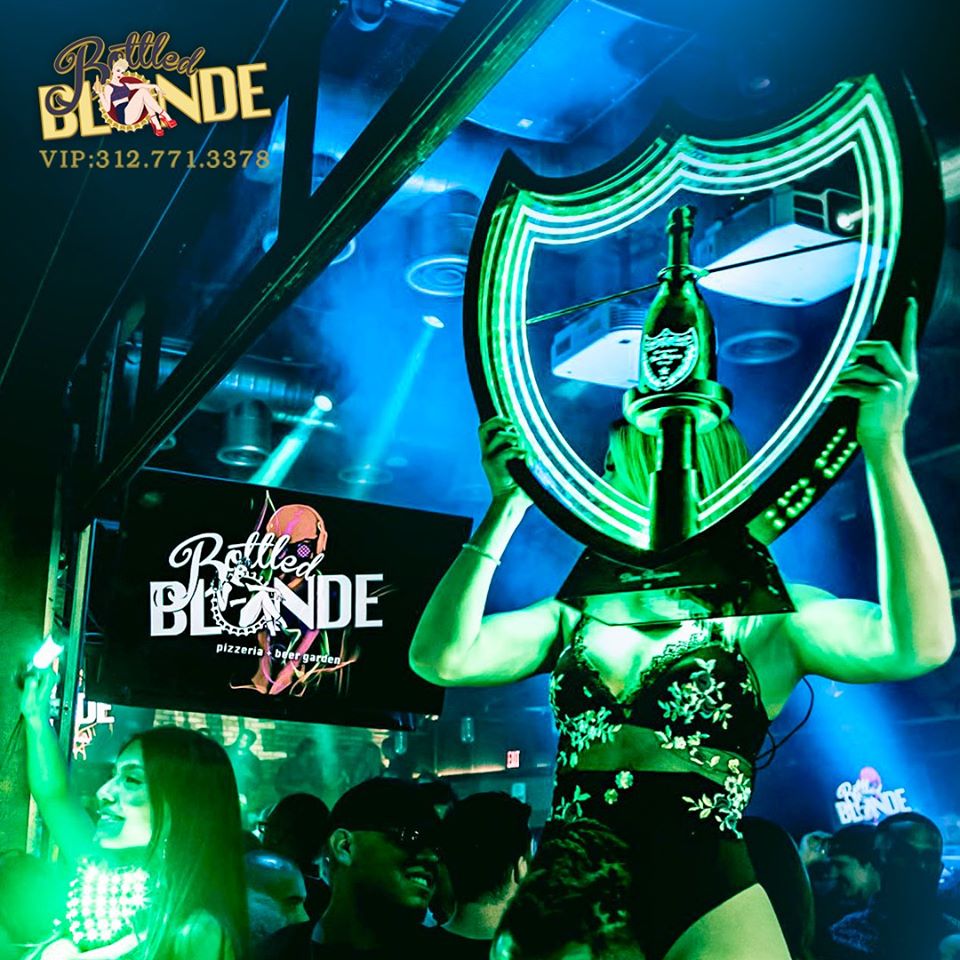 Bottled Blonde in Chicago is technically a pizza chain that first started in Arizona, and opened its Chicago location in 2015. But, though they do serve pizza, the bar is mostly known for its electric dance floors, heart-racing music, and huge TVs broadcasting non-stop sports. Since opening in River North they have continuously been under criticism due to neighbors complaining about the Bottled Blonde patron's behaviors. Residents of the area see it as more of a club instead of the pizzeria and beer garden they declare to be, but hey, whatever gets people in the door, right? 
The closure of Bottled Blonde in Chicago did not slow them down at all and, since reopening, they're doing better than ever. This River North bar even celebrated its 4th anniversary on November 14th with an all-white attire party and continues to bring in special guest bartenders. 
With a great location, amazing happy hour deals, and sports all day, Bottled Blonde is sure to continue to be a staple in Chicago's River North area.
At UrbanMatter, U Matter. And we think this matters.
Tell us what you think matters in the River North neighborhood and what we should write about next in the comments below!
Featured Image Credit: Bottled Blonde
---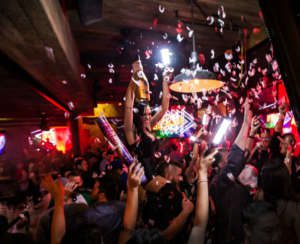 Chicago's Bottled Blonde is Permanently Closed
Bottled Blond in the River North area of Chicago has permanently closed its doors.
Bottled Blonde is Permanently Closed
---
READ MORE LIKE THIS
DOWNLOAD THE URBANMATTER APP
FIND PARKING