Ever since the middle of March and the start of the COVID-19 lockdown, concerts and events have been postponed, canceled, or moved online left and right. Even though venues might find themselves opening on a smaller scale as Illinois continues moving through Phase 4 of its recovery process, many companies relying on these events are finding themselves without any business. Laser artist, Will Kent, and his company, Coherent Designs, fall into that unfortunate category, forcing him to get creative. Now his company runs a brilliant laser light show at the Whiskey Business rooftop bar in Wicker Park. 
---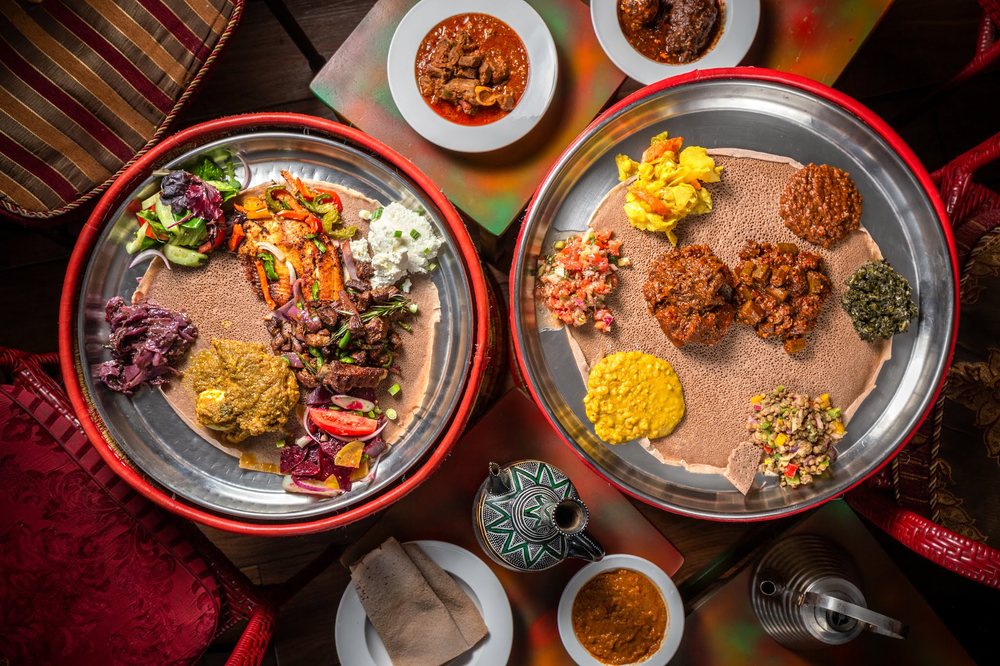 View the Best Global Eateries in Chicago
Are you trying to eat around the world from the comfort of Chicago? View our list of the best global eateries in the city.
View the Best Global Eateries in Chicago
---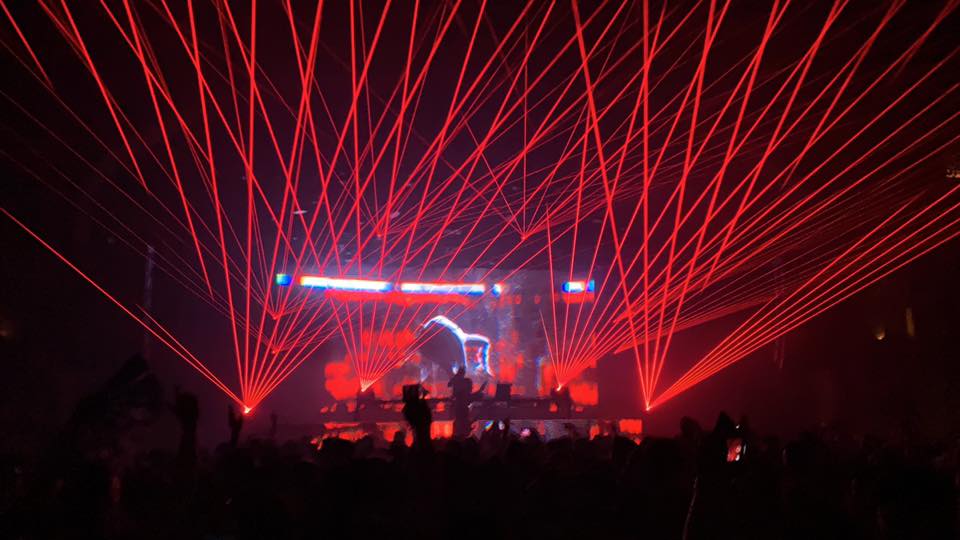 In an attempt to drum up business and interest in an eventless time, Kent contemplated setting up his rig throughout the city's mostly vacant parking lots, and doing his laser light shows pop-up-style, much like themed bars or in the vein of other street artists. It was during this time of pop-up contemplation that Kent came into contact with the owners of Whiskey Business, one of our favorite rooftop bars located in Wicker Park. With the city's green light for bars' and restaurants' outdoor spaces to reopen to the public (and now, indoor, as well), the owners were seeking a way to add some more extravagance and flair to the Whiskey Business rooftop. 
So, why would Will Kent and Coherent Designs be the exact diamond in the rough Whiskey Business is looking for? Perhaps it's because Kent and company are the same minds behind designing brilliant displays of lights and lasers for artists among the ranks of Illenium, Porter Robinson, and Aerosmith.
The front of Whiskey Business's rooftop is now crowned with eight laser projectors (for you folks who played with laser pointers when you were young or even use them now, this is along the lines of 27,600 conventional use laser pointers), leading to a dazzling array of lights and colors braiding and twisting overhead of attending guests. The lights all end at the back wall of the rooftop, ensuring no guests of Whiskey Business or other area bars find themselves with an eyeful of lasers.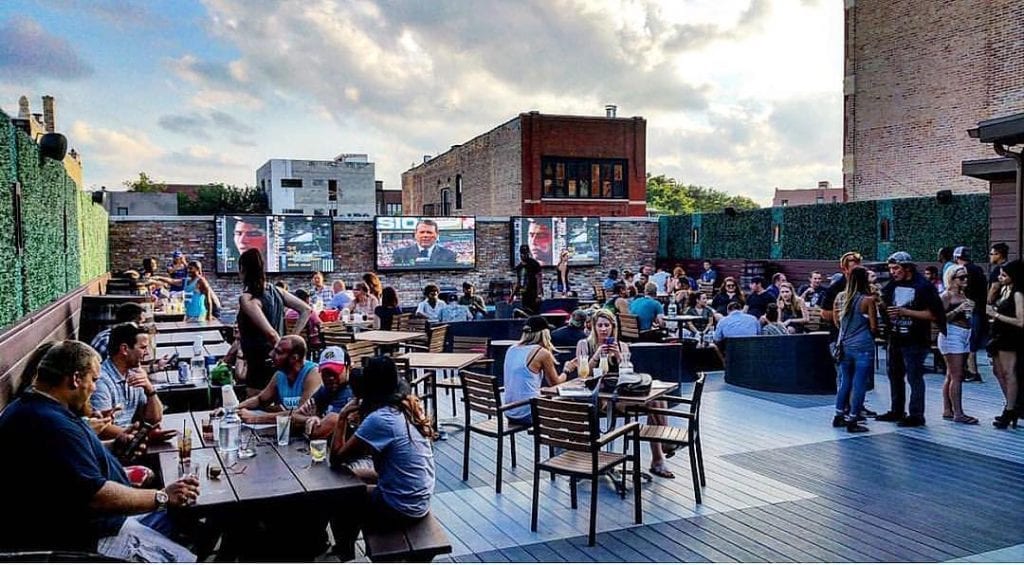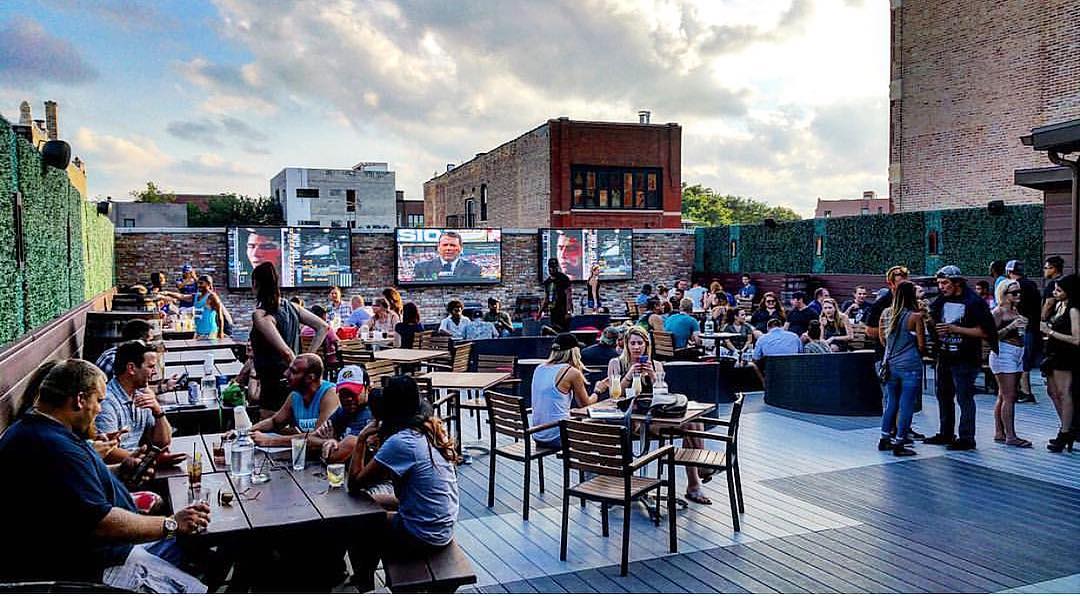 The laser light show set-up is the main attraction for Neon Reef Nights, Whiskey Business's newest rooftop party running on Thursday, Friday, Saturday, and Sunday nights. Reservations will be required to snag a table; groups cap at 10 people. A $50 deposit will be added to the table's bill and Friday and Saturday nights will come with a $15 cover charge. Note that a time limit of 2.5 hours comes with each table, so don't plan on getting lost in the lasers forever.
The lasers themselves have been synced up to tracks from artists like Justin Bieber, Zeds Dead, Walk the Moon, Journey, Kaskade, and more. Kent also has plans to operate the lights manually to give a live show in tandem with a tropical house music soundtrack. This last weekend marked the start of the show (June 26th), so head to Tock to make your reservations in the future. 
At UrbanMatter, U Matter. And we think this matters.
Tell us what you think matters in your neighborhood and what we should write about next in the comments below!
Featured Image Credit: Whiskey Business
READ MORE LIKE THIS
DOWNLOAD THE URBANMATTER APP
FIND PARKING