Don't lie. We both know that there are nights you go out for one reason and one reason only: finding someone to bring back home. The good news is Chicago has some of the best hookup bars to get laid, so you're in luck.
Sure, dating apps like Tinder and Bumble offer some reprieve for those trying to get lucky without getting off of the couch, but as it turns out, there really is no substitute for the large number of easy hookup opportunities at bars in Chicago.
So for those of you who are damn sick of riding solo, or maybe just looking for someone to ride out the night with, here are the best hookup bars in Chicago. You're welcome in advance.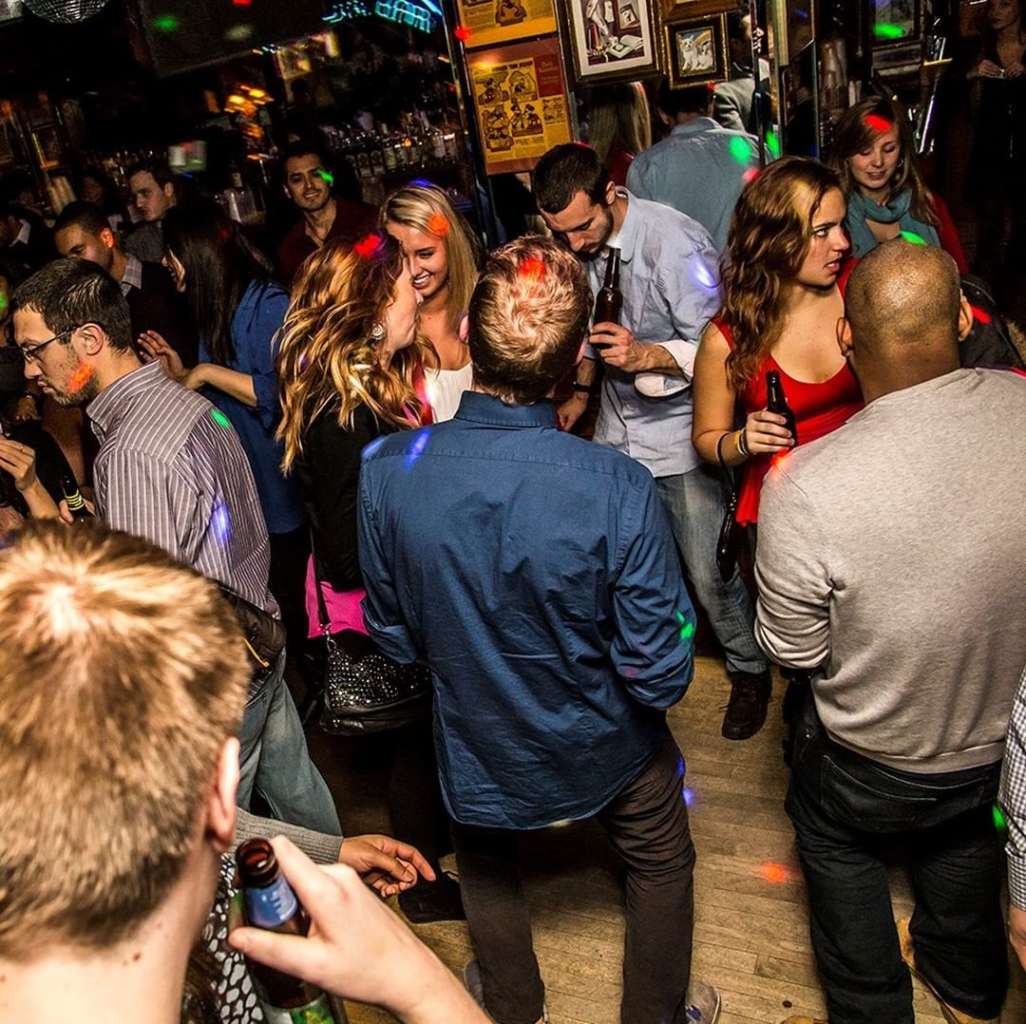 14 W Elm St, Chicago, IL 60610
Located smack-dab in the middle of Gold Coast's bumpin' bar scene is The Hangge-Uppe, a self-described "dive club" and legendary singles bar. Now, we're not really sure just exactly what a "dive club" is, but no matter what you call this spot, you've gotta admit it gives off some serious vibes. A visit to the Hangge-Uppe is the easiest way to get laid in Chicago. This club offers a slightly-seedy neighborhood bar feel and a great mix of tunes.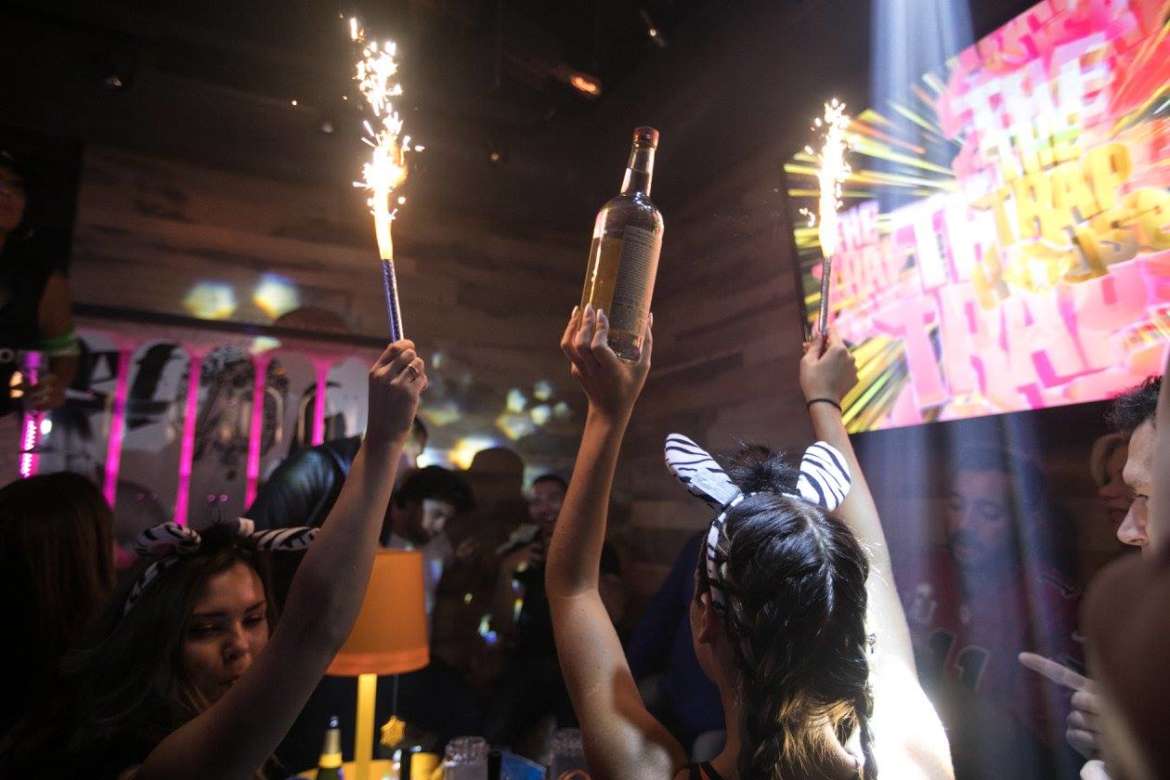 15 W Hubbard St, Chicago, IL 60654
El Hefe is… an experience, to say the least. But, it's our job to say more. So picture, if you will, an upscale sports bar that also offers the bottle service of a club, complete with confetti cannons and sparklers. Add to that some damn good tacos and a shit ton of tequila and BAM, you've got this River North joint. Sure, El Hefe has its skeezier moments, but with awesome drink specials, a great party atmosphere, and an utter horde of twenty-somethings piling in on the weekends, a trip to this bar is one of the easiest ways to get laid in the city. Be warned though, you will leave covered in champagne and glitter, that's just part of the deal.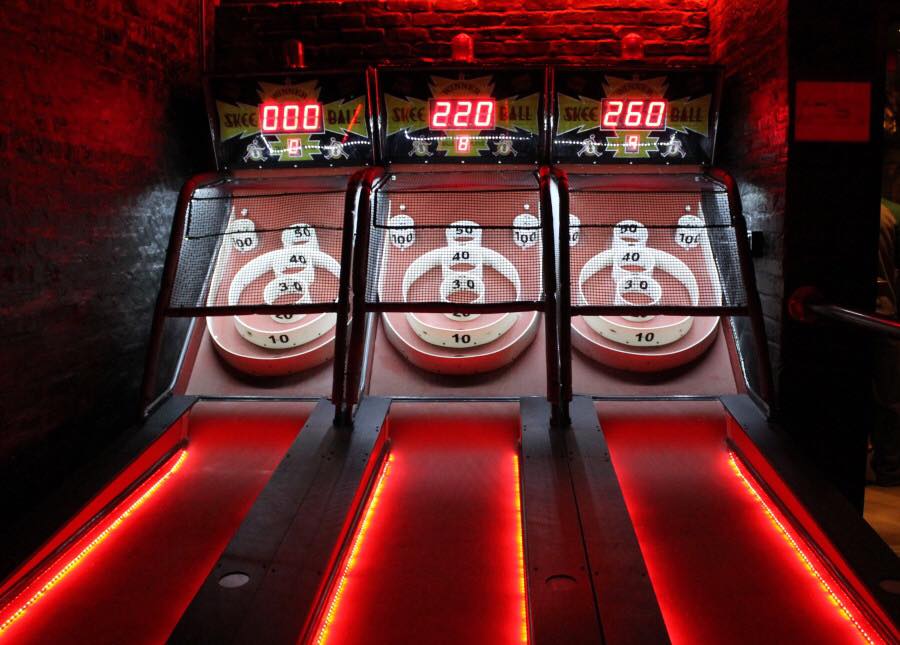 2357 N Milwaukee Ave, Chicago, IL 60647
Dancing: ✔️ Great Drinks: ✔️  Cool Crowd: ✔️  Ski Ball???: ✔️
Logan Square's Slippery Slope has almost literally got it all. With a winning combo of fun games, cheap booze, and choice music, this dive-esque bar is a prime spot to pick up your next hookup. Whether you're reliving the sexual vitriol of your senior prom with a DFMO or cozying up to someone new in the swankiest of faux-leather booths, Slippery Slope has got options for any brand of late-night flirtation. With ski ball available, here's an excuse to get close and show someone the ropes, you know? (You can't see it, but we're winking at you here.)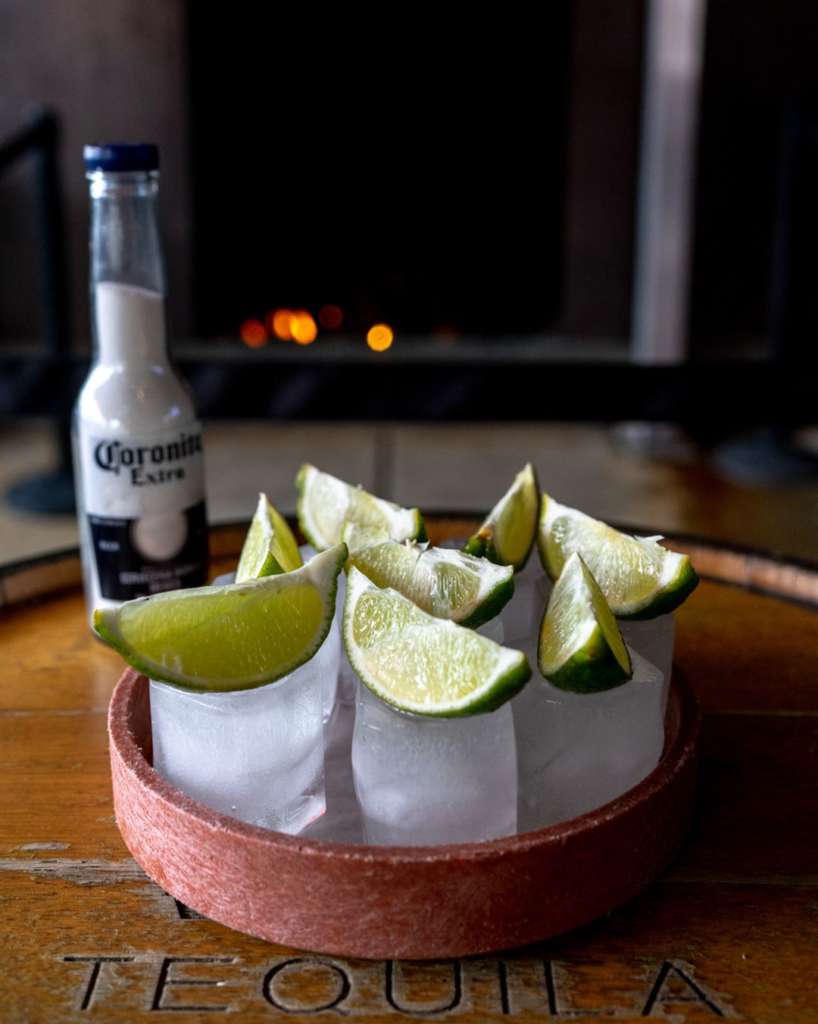 180 N Morgan St, Chicago, IL 60607
Taco joint by day, adult play place by night, Federales is the place to go if you're looking for easy hookups. This River North bar is usually swamped wall-to-wall with twenty and thirty-somethings on weekends and weeknights alike. Perhaps a bit tamer than some of the other establishments on this list (here's lookin' at you, El Hefe) Federales isn't so much of a "dance and go home" kind of bar as it is one that requires its drunk-ass patrons have an actual conversation with the person they're trying to pick up. We know, it's effin' revolutionary. Amazing.
---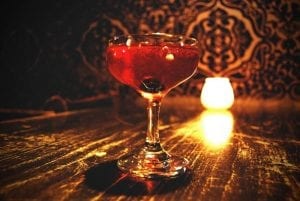 View the 5 Best Neighborhoods For Bar-Hopping in Chicago
Are you trying to find the best neighborhoods for bar-hopping in Chicago? View our list of the top 5 bar-hopping hoods in the city.
View the 5 Best Neighborhoods for Bar-Hopping
---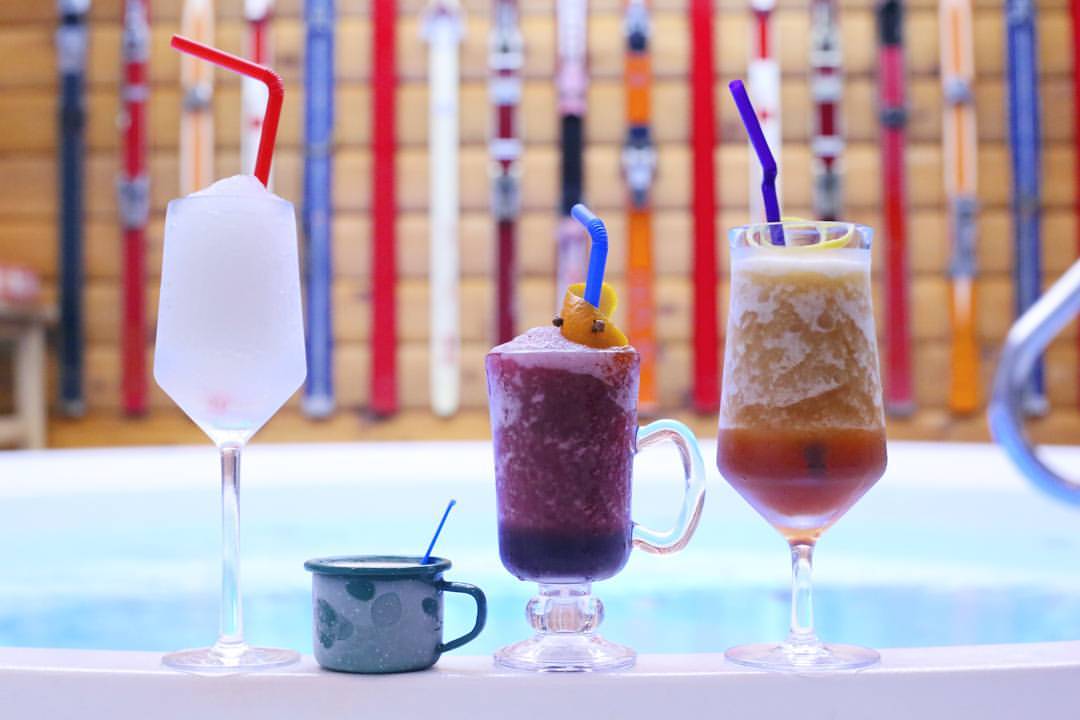 15 E Ohio St, Chicago, IL 60601
Two words: hot tub.
We repeat: this River North bar at the ACME Hotel has a hot tub. Though strictly speaking The Bunny Slope isn't open to the public, this ski slope themed cocktail lounge does host plenty of parties on its calendar. And if you are #blessed enough to swipe an invite to one of these exclusive events, you better prepare to walk into one of the straight-up sexiest venues in the city and possibly get laid. What this lounge doesn't have in numbers or dance floors, it definitely makes up for in sex appeal. (Warning: We cannot guarantee what does or does not go on or go in the hot tub. Thrillseekers, enter at your own risk!)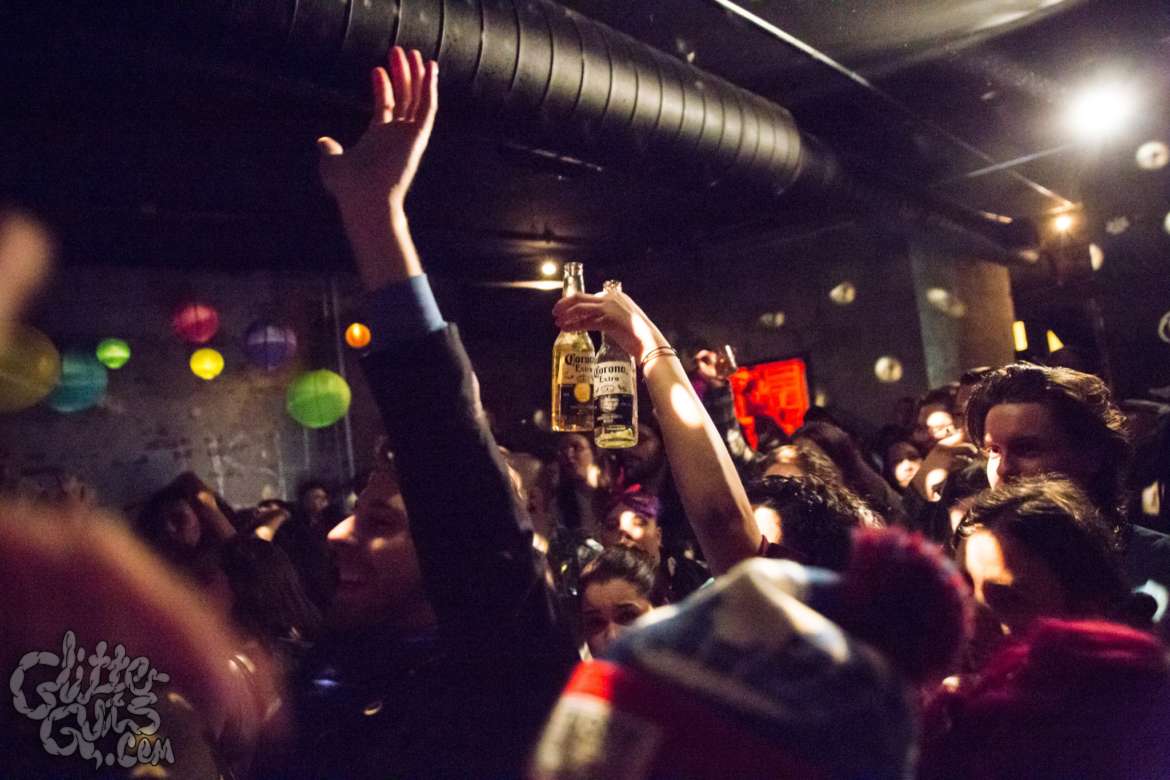 2354 N Milwaukee Ave, Chicago, IL 60647
If hipster-types are your one night stand of choice, then East Room is the hookup bar for you. Located in Logan Square, this DJ venue and concert hall is not really a dive, but definitely not a club either. Like many-a-bar in this roundup, the East Room rocks that "Dirrty" dance floor, 2002 X-Tina-type vibes – but this spot does so with the added bonus of playing totally amazing music. Though true, the caliber of tunes won't really have too much of an effect on your chances of getting laid, it might make for an easy conversation starter. Again we say, you're welcome.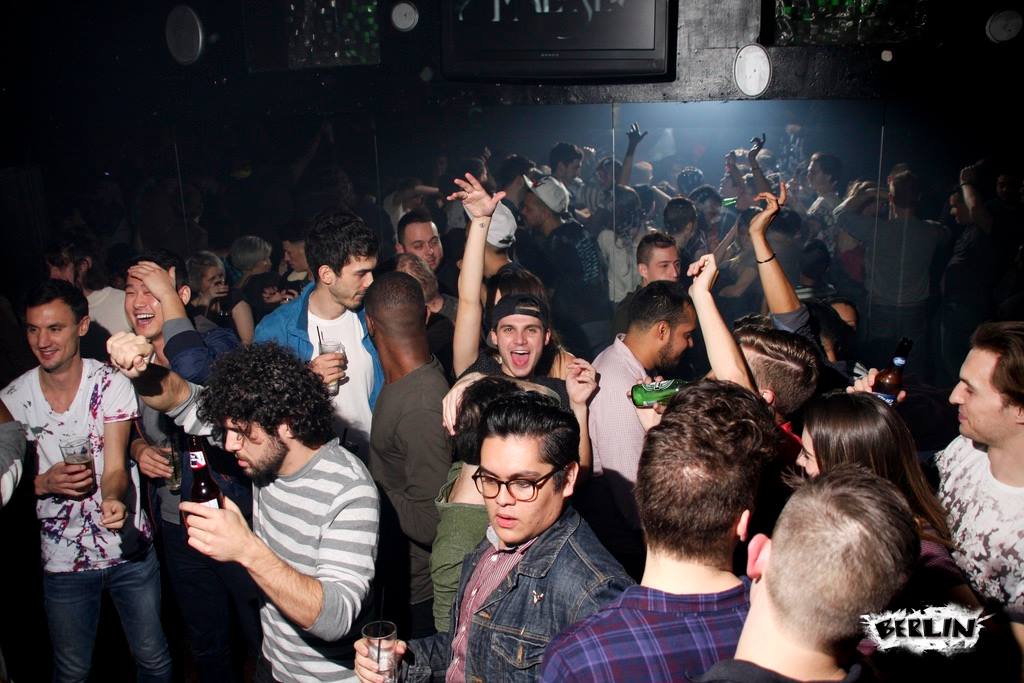 954 W Belmont Ave, Chicago, IL 60657
Taking its name from one of the most openly sexual cities in Europe, Chicago's Berlin is the sex-positive club of your dreams. Though maybe not quite as free-spirited as some of Germany's most infamous hookup clubs (check out the Kit Kat club at your own risk), Berlin definitely adapts a kind of "anything goes" mentality when it comes to your need to get laid. As long as everything is consensual (emphasis on consensual, please), Berlin really doesn't give a damn about what you're gonna do or who you're doing it with when you leave the club, making it one of the easiest ways to get laid in Chicago.
---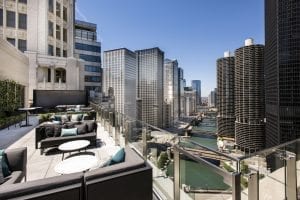 Popular Rooftop Bars in Chicago to Visit
If you are on a trip to city, we recommend visiting these 11 rooftop bars. Each bar offers a beautiful view of the Chicago skyline.
Popular Rooftop Bars in Chicago
OK, so we understand that it can be tough to get laid at a bar right now considering, well, a lot of them are not open and the ones that are are operating under extremely different circumstances. Because of that, you need different ways to get laid. New ways to meet people, interact with them and ultimately get a little cozy at the end of a long night out.
We understand that relationships aren't for everyone, nor is everyone looking for a relationship. When a hook up is all you need during COVID, but you want to be conscious about social distancing, here are a few round about ways to get your Mattress Olympics on.
1510 N Wells St, Chicago, IL 60610
The Old Town hot spot is the go to place on Wells Street if you're looking to meet someone for a little fling. It's a clubbier atmosphere than say, Woodie's or Pour House, and in conducive to congregating that isn't at a stand-offish table. Now, since none of this matters right now because congregating by the bar or, well, anywhere, Benchmark's air open rooftop allows for a nice night's breeze to waft you directly into the mood. It's a dark horse, but it's the right horse.
112 W Hubbard St, Chicago, IL 60654
Joy is the perfect spot to meet someone for a hook up because there's nothing but versatility inside those four walls. Each level of Joy district presents you a new opportunity to meet a new person in a completely new atmosphere. New, new new, like New Edition. You walk into Joy and you instantly know that the bass is laced with horny vibes. The Dillon Francis slams through the speakers at Parlay and you instantly need to hit the rooftop deck for a little bottle service to impress.
It may not be a flawless venue, but it's the right one for getting laid.
324 W Chicago Ave, Chicago, IL 60654
Bounce Sporting Club flew onto the scene a few years ago and has instantly risen to the pantheon of clubs in Chicago you hit if you're trying to get lucky. The bottle service is insane, the men and women are gorgeous, and everyone is there to have a damn good time with each other. Oh, and it's also a prime venue for hip hop and EDM concerts, making it a full service station to satisfy your insatiable horniness. Bounce. You heard it first.
1925 W Cortland St, Chicago, IL 60622
Anyone who is recently out of college and super into day drinking knows that Lottie's is the north side bar you go to for a day hook up. The beer is flowing, the laughs are abundant, and the horniness is omnipresent. It's a hang and bang before the sun goes down and then head back out for the night and maybe see that person again. We don't know your style or game, but we do know that Lottie's is a spot for the mid-20's one night stand that makes you feel like you're back on campus.
At UrbanMatter, U Matter. And we think this matters.
Tell us what you think matters in your neighborhood and what we should write about next in the comments below!
Featured Image Credit: El Hefe Facebook
READ MORE LIKE THIS
DOWNLOAD THE URBANMATTER APP
FIND PARKING