Looking for the best hookup bars in Chicago? Don't lie. You're not alone. We both know that there are nights you go out for one reason and one reason only: finding someone to bring back home. The good news is Chicago has some of the best hookup bars to get laid, so you're in luck.
Sure, dating apps like Tinder and Bumble offer some reprieve for those trying to get lucky without getting off the couch, but as it turns out, there really is no substitute for a large number of easy hookup opportunities at bars in Chicago.
Read More: 8 Best Neighborhoods for Bar Hopping in Chicago, Ranked
Everyone gets tired of even the best hookup apps out there from time to time and wants to meet someone face-to-face without spending days messaging back and forth. There is just something more fun and exciting about feeling that connection with someone the moment you meet them and knowing that they feel the same.
Chicago is truly one of the best cities in the world for meeting singles in person and you need to make the most of your opportunity. If you've lived anywhere else (except for maybe NYC or LA) you will really appreciate what we have going on here.
So for those of you who are damn sick of riding solo, or maybe just looking for someone to ride out the night with, here are the best hookup bars in Chicago. You're welcome in advance.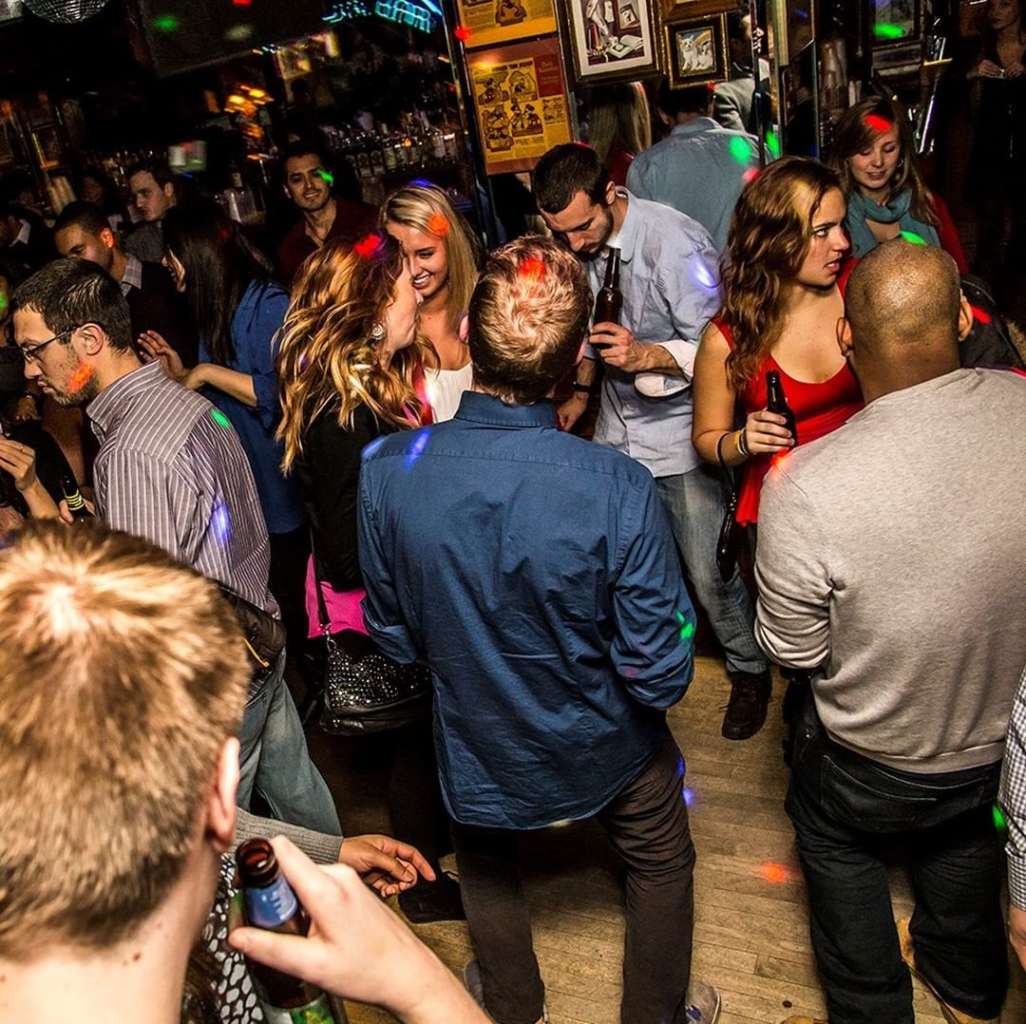 14 W Elm St, Chicago, IL 60610
Located smack-dab in the middle of Gold Coast's bumpin' bar scene is The Hangge-Uppe, a self-described "dive club" and legendary Chicago singles bar. Now, we're not really sure exactly what a "dive club" is, but no matter what you call this spot, you've gotta admit it gives off some serious vibes. A visit to the Hangge-Uppe is the easiest way to get laid in Chicago. This club offers a slightly seedy neighborhood bar feel and a great mix of tunes.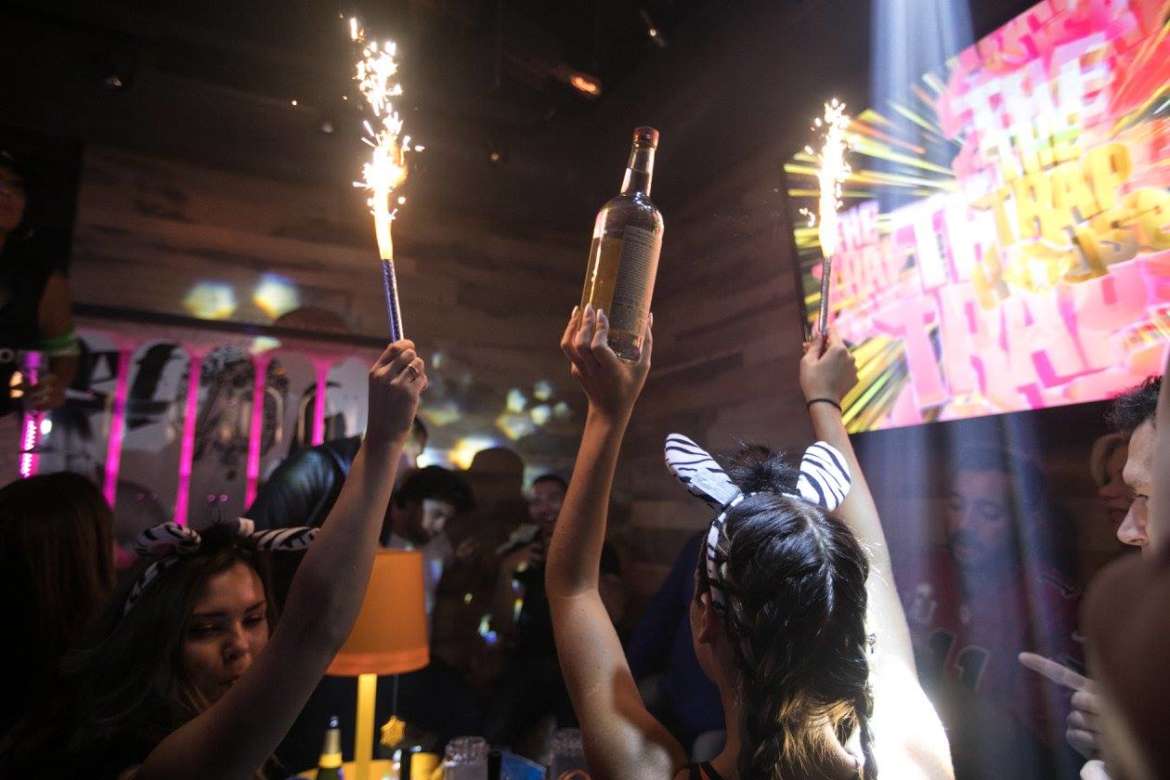 15 W Hubbard St, Chicago, IL 60654
El Hefe is… an experience, to say the least. But, it's our job to say more. So picture, if you will, an upscale sports bar that also offers the bottle service of a club, complete with confetti cannons and sparklers. Add to that some damn good tacos and a shit ton of tequila and BAM, you've got this River North joint. Sure, El Hefe has its skeezier moments, but with awesome drink specials, a great party atmosphere, and an utter horde of twenty-somethings piling in on the weekends, it's one of the top bars to find a hookup in Chicago. Be warned though, you will leave covered in champagne and glitter, that's just part of the deal.
Read More: The 10 Best Bars in River North, Chicago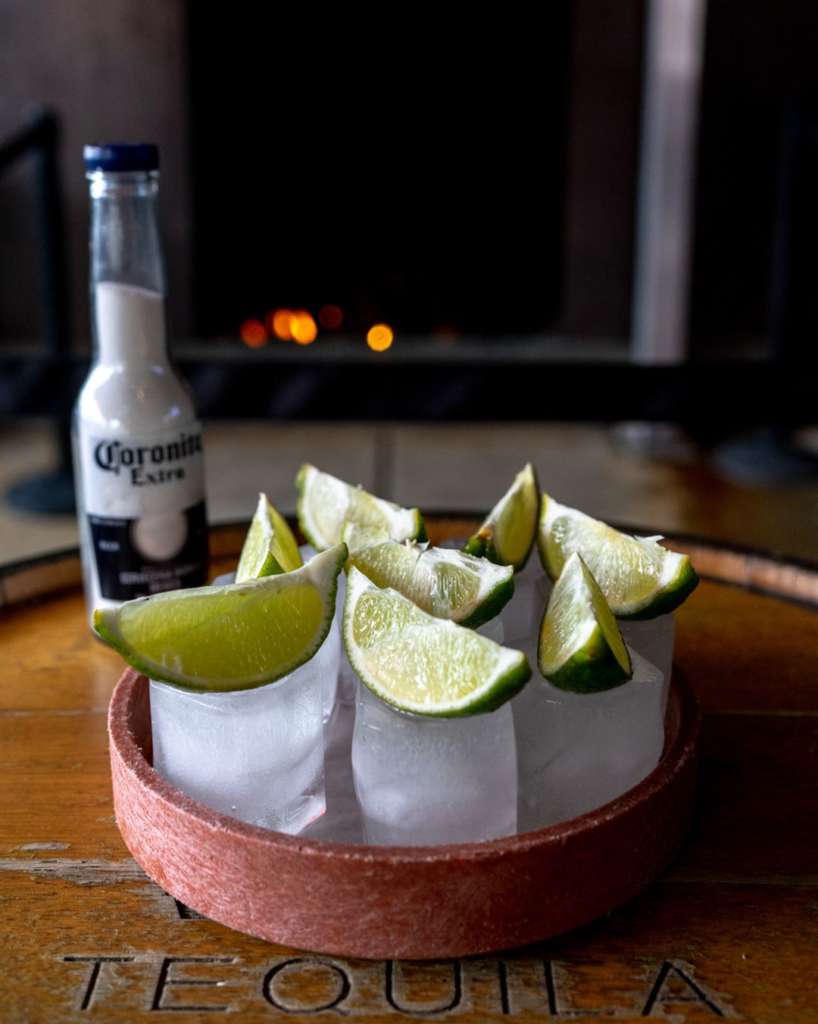 180 N Morgan St, Chicago, IL 60607
Taco joint by day, adult play place by night, Federales is the place to go if you're looking for easy hookups. This West Loop bar is usually swamped wall-to-wall with twenty and thirty-somethings on weekends and weeknights alike. Perhaps a bit tamer than some of the other Chicago hookup bars on this list (here's lookin' at you, El Hefe) Federales isn't so much of a "dance and go home" kind of bar as it is one that requires its drunk-ass patrons to have an actual conversation with the person they're trying to pick up. We know, it's effin' revolutionary. Amazing.
---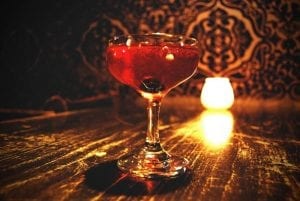 View the 5 Best Neighborhoods For Bar-Hopping in Chicago
Are you trying to find the best neighborhoods for bar-hopping in Chicago? View our list of the top 5 bar-hopping hoods in the city.
View the 5 Best Neighborhoods for Bar-Hopping
---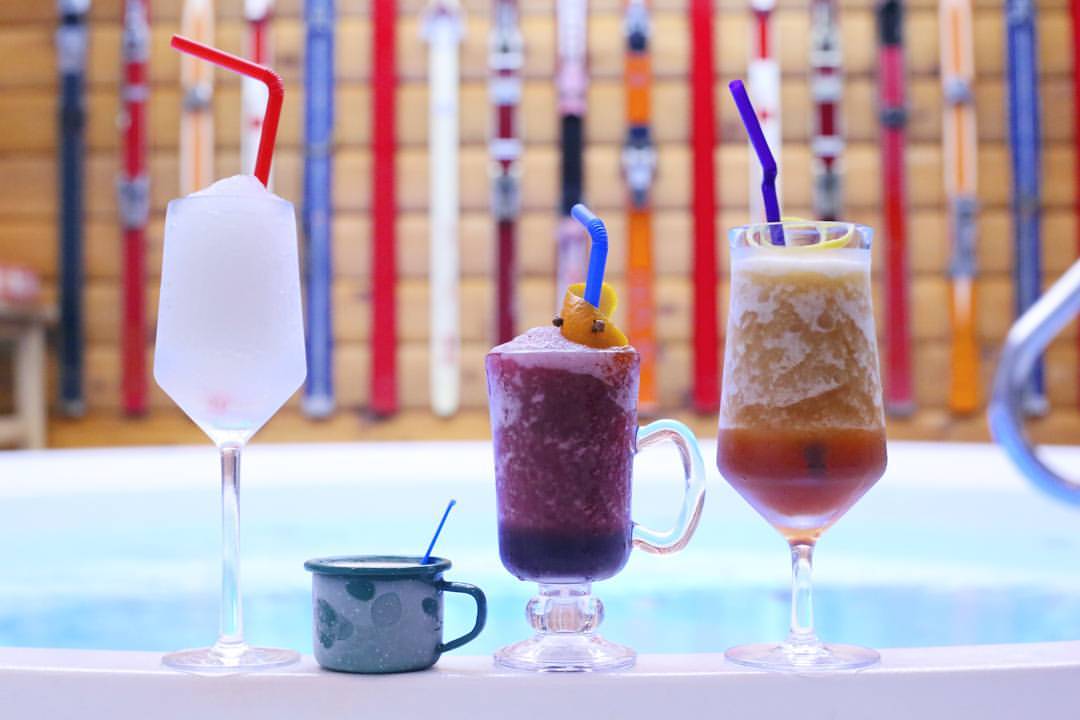 15 E Ohio St, Chicago, IL 60601
Two words: hot tub.
We repeat: this River North bar at the ACME Hotel has a hot tub. Though strictly speaking The Bunny Slope isn't open to the public, this ski slope-themed cocktail lounge does host plenty of parties on its calendar. And if you are #blessed enough to swipe an invite to one of these exclusive events, you better prepare to walk into one of the straight-up sexiest venues in the city and possibly get laid. What this lounge doesn't have in numbers or dance floors, it definitely makes up for in sex appeal. (Warning: We cannot guarantee what does or does not go on or go in the hot tub. Thrillseekers, enter at your own risk!)
---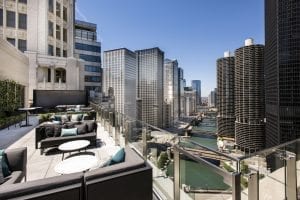 Popular Rooftop Bars in Chicago to Visit
If you are on a trip to the city, we recommend visiting these 11 rooftop bars. Each bar offers a beautiful view of the Chicago skyline.
Popular Rooftop Bars in Chicago
OK, so we understand that it can be tough to get laid at a bar right now considering, well, a lot of them are not open, and the ones that are operating under extremely different circumstances. Because of that, you need different ways to get laid. New ways to meet people, interact with them, and ultimately get a little cozy at the end of a long night out.
We understand that relationships aren't for everyone, nor is everyone looking for a relationship. When a hook-up near me is all you need during COVID, but you want to be conscious about social distancing, here are a few roundabout ways to get your Mattress Olympics on.
1510 N Wells St, Chicago, IL 60610
The Old Town hot spot is the go-to place on Wells Street if you're looking to meet someone for a little fling. It's a clubbier atmosphere than say, Woodie's or Pour House, and in conducive to congregating that isn't at a stand-offish table. Now, since none of this matters right now because congregating by the bar or, well, anywhere, Benchmark's air-open rooftop allows for a nice night's breeze to waft you directly into the mood. It's a dark horse, but it's the right horse.
112 W Hubbard St, Chicago, IL 60654
Joy is the perfect spot to meet someone for a hook-up because there's nothing but versatility inside those four walls. Each level of Joy district presents you with a new opportunity to meet a new person in a completely new atmosphere. New, new new, like New Edition. You walk into Joy and you instantly know that the bass is laced with horny vibes. The Dillon Francis slams through the speakers at Parlay and you instantly need to hit the rooftop deck for a little bottle service to impress.
It may not be a flawless venue, but it's the right one for getting laid.
324 W Chicago Ave, Chicago, IL 60654
Bounce Sporting Club flew onto the scene a few years ago and has instantly risen to the pantheon of clubs in Chicago you hit if you're trying to get lucky. The bottle service is insane, the men and women are gorgeous, and everyone is there to have a damn good time with each other. Oh, and it's also a prime venue for hip-hop and EDM concerts, making it a full-service station to satisfy your insatiable horniness. Bounce. You heard it first.
1925 W Cortland St, Chicago, IL 60622
Anyone who is recently out of college and super into day drinking knows that Lottie's is the North Side Chicago bar you go to for a day hook-up. The beer is flowing, the laughs are abundant, and the horniness is omnipresent. It's a hang and bang before the sun goes down and then head back out for the night and maybe see that person again. We don't know your style or game, but we do know that Lottie's is a spot for the mid-20s one-night stand that makes you feel like you're back on campus.
127 W Huron St, Chicago, IL 60654
Is there anything more exhilarating than a hotel hook-up? Not in my book. At the IO, you can take the party from their awesome elevated outdoor space to one of the many rooms at The Godfrey Hotel in the middle of River North. The IO at Godfrey is one of those awesome spaces that took the hardships of the pandemic and made the shift to continue to provide exciting evenings to all their patrons. From the heated, lit-up globes in the middle of winter to the open patio space during the perfect Chicago summer, IO offers a steamy atmosphere year-round, making it a top choice for those seeking the best hookup bars in Chicago. 
 3506 N Clark St, Chicago, IL 60657
Being one of the most packed places on Clark, your chances of getting lucky at Old Crow might be higher than any place in the city. We've all been there: you're standing (closely) next to pretty much everyone in the bar, swaying back and forth to the country music you might not like, and you lock eyes. Is it Prince Charming? Probably not, but for the night, it'll do. The vodka lemonades out of your mason jar glass start tasting sweeter and you head up to the roof where you probably can't sit down, and that's exactly how this love story starts. 
Read More: The 5 Best Country Music Bars in Chicago
149 W Kinzie St, Chicago, IL 60654
We here at UM are not sure if we've seen a more expansive cocktail list, and everyone knows that a little liquid courage is just what you need to be your flirtiest self. So while you sip on your Hibiscus Mule and take a seat on one of Tree House swings,  ease yourself into your night with the final goal in mind. If you've always wanted to bag a bartender, check Tree House out on a Tuesday for Industry Night, where the drinks will be flowing and cover will not be charged! Is there a better combo? Yes, throw in a sexy guy or girl to spend the night with. 
15 W Division St, Chicago, IL 60610 
Quite possibly one of the best Chicago hookup bars to end the night at, Hopsmith is a goldmine for fellow partiers to find their special someone. Upstairs at Hopsmith is truly where it all goes down. Bright lights, open air, and blasting music, you can't help but feel seductive. Plus, ladies and gentlemen, every Thursday is ladies' night at Hopsmith. So, while they attract the girls with half-priced wine, the men will flock for a chance to be with one of Chicago's many beautiful women (and we're all beautiful. Pur.)
Read More: A Bucket List of The Best Bars in Chicago
Wells St, Old Town, Chicago, IL 60610
This place is a personal favorite and truly doesn't stop in just ONE bar. Wells Street. The heart of Old Town is home to so many bars that are buzzing with young twenty- and thirty-somethings looking for a good time. From brunch at Benchmark to a late night at LG's, taking a walk up and down Wells will have you doing double takes and getting ready for your next night out. Pro tip? When intramural summer sports at North Avenue come around, Wells Street is the popular post-game stop where winners win and losers also win, if you're catching my drift. 
At UrbanMatter, U Matter. And we think this matters.
Featured Image Credit: El Hefe Facebook
READ MORE LIKE THIS
DOWNLOAD THE URBANMATTER APP
FIND PARKING