You read that right: Chicago's Bottled Blonde, a bar and restaurant in River North, is now permanently closed. Bottled Blonde was known for its aggressively loud music, excess amount of vomit, and brawls. According to undisclosed sources, owners of the bar announced earlier today that Bottled Blonde's doors are closing. This news comes within the same month that Concrete Cowboy, another notorious River North bar, also shut its doors forever.
We've been writing about Bottled Blonde's escapades for years now. From losing their liquor license in 2017 on Black Wednesday for violating the code that no more than 50 percent of their sales should come from alcohol (need we remind you that Bottled Blonde is technically licensed as a 'pizzeria,' if you would believe it) to facing a temporary shutdown barely a year ago, it comes as no shock that this River North restaurant and bar found its way onto our list of douchiest bars.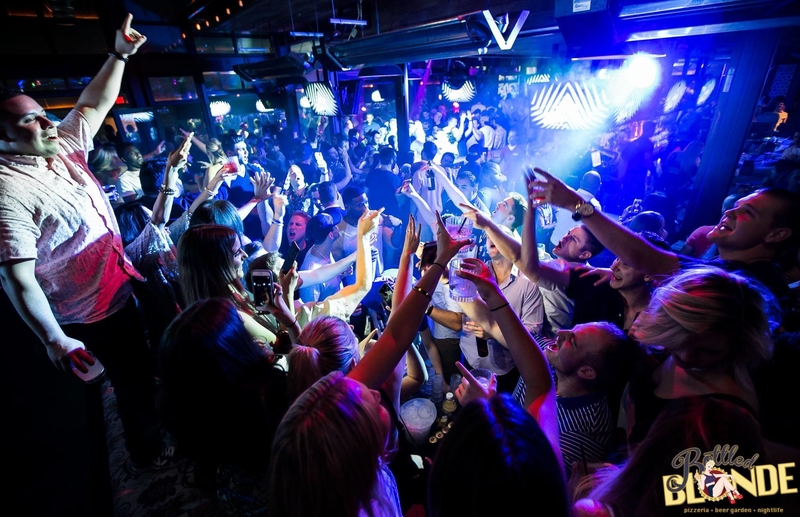 As of this moment, all social accounts for Chicago's Bottled Blonde no longer exist and Google seems to have this information as well, listing the bar as 'permanently closed' in their database. With such a quick takedown of socials and database updating, one might think this shutdown was in the makings for quite awhile.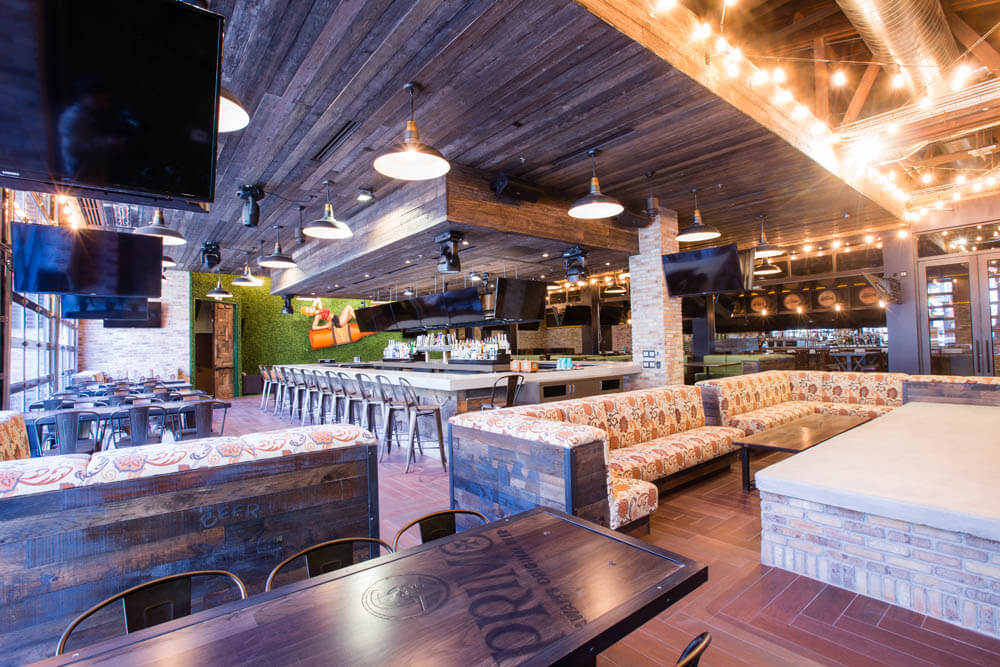 Our sources tell us that the owners of this River North bar dropped a bombshell on the workers. According to them, the owners of Bottled Blonde cite two reasons for their decision to shut down the famed Chicago spot: Lori Lightfoot's restrictions on bars (although, if they're technically a pizzeria this shouldn't hurt them?) in response to rising coronavirus case numbers, and the ongoing lawsuit between Bottled Blonde and the city of Chicago regarding the massive number of noise complaints issued towards the establishment.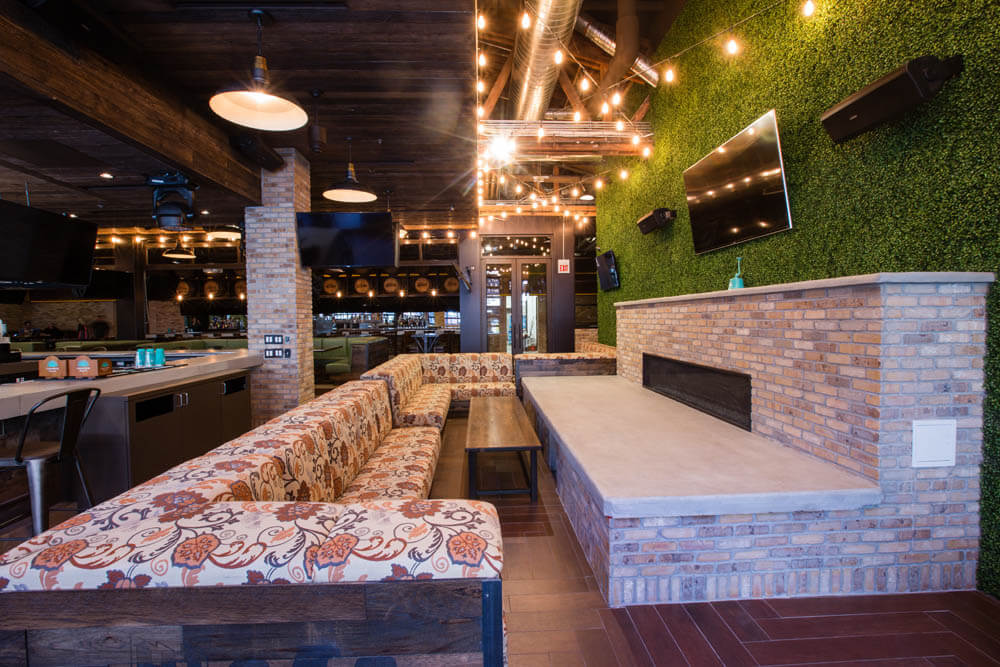 While many consider Bottled Blonde a Chicago staple, it actually belongs to a pizza chain originally started in Arizona. Promising pizza and a beer garden, the Bottled Blonde location we all know and have come to love (or hate?) opened its doors in 2015. Now, almost a half-decade later, there seems to be no future for the Bottled Blonde bar and restaurant with the owners unwilling to sink any more money into keeping the place afloat during COVID-19 nor double down on legal fees. According to our sources, the owners of this River North restaurant plan to open a location in Miami, taking their rambunctious efforts to the coast.
---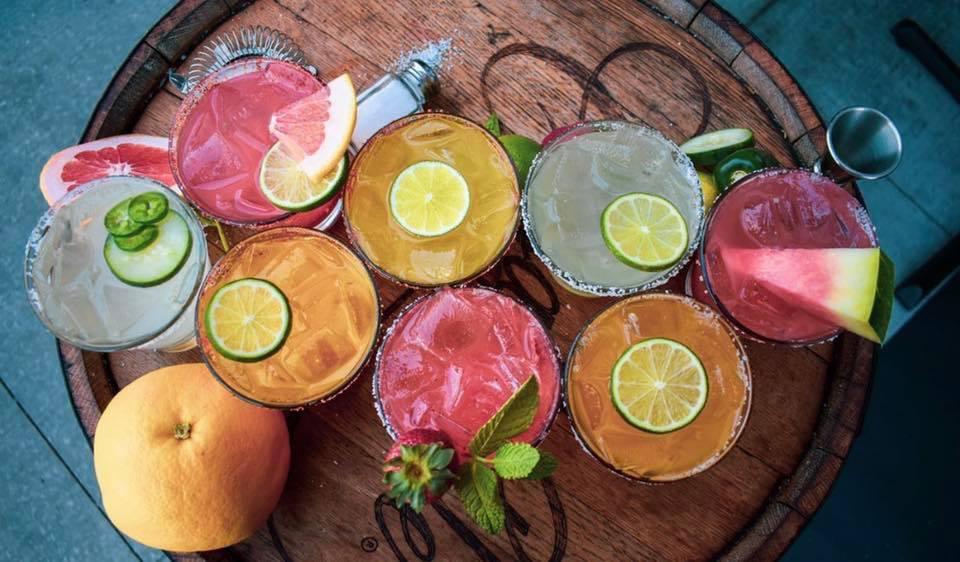 View the Best Tequila Bars in Chicago
Need something to help forget this tragedy? View our list of the best tequila bars in the city.
View the Best Tequila Bars in Chicago
---
Despite the incredible amount of complaints Bottled Blonde has amassed in its short stint here in Chicago, they had some of the best staff in the industry. We can all also agree that any night there was an unforgettable one, whether good or bad. If you've got a special memory at this hallowed River North site, please share it with us in the comments below. RIP #BusinessAsUsual
At UrbanMatter, U Matter. And we think this matters.
Tell us what you think matters in your neighborhood and what we should write about next in the comments below!
Featured Image Credit: Bottled Blonde
READ MORE LIKE THIS
DOWNLOAD THE URBANMATTER APP
FIND PARKING