Looking to add a certain je ne sais quoi to your weekend routine? Speakeasies have just the right kind of mystique to make your night out one-of-a-kind.
Once upon a time, when the Feds put a ban on alcohol, Chicago was the nation's breeding ground for speakeasies. Even though giggle water is totally kosher now (when handled responsibly), there are a handful of secret bars and taverns around town that are so on point, they still manage to make you feel like you're doing something kinda naughty.
Better yet? We've got all the keys to getting inside even the most hidden of speakeasies.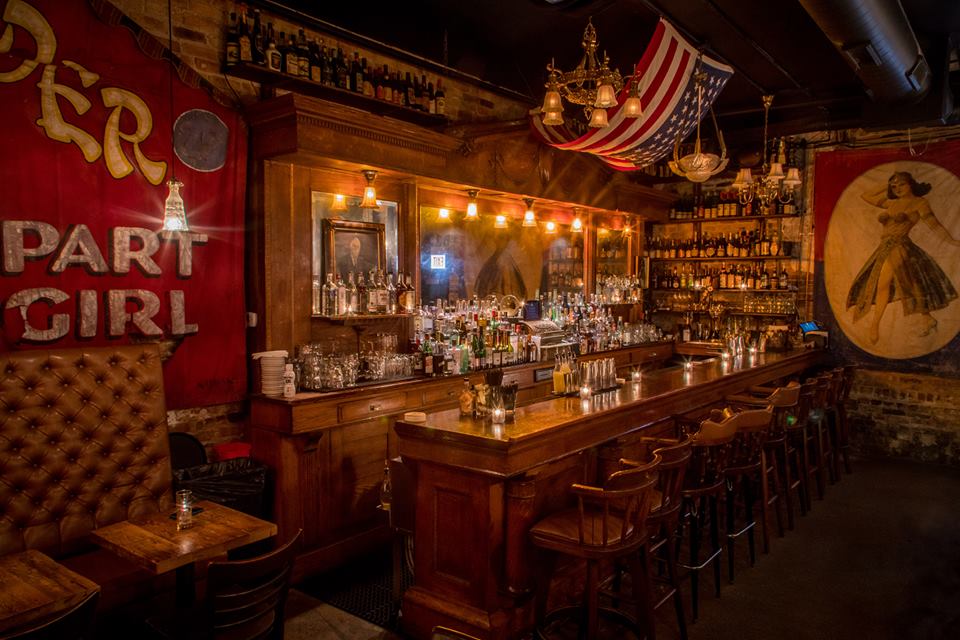 676-8 N Orleans St, Chicago, IL 60654
This bar is everything a speakeasy should be, with an intimate space, hidden entrance, unique performances, creative drinks, and the right amount of kitsch. In fact, it's an original, dating back to the Prohibition Era. Just enter the Green Door Tavern and head down the stairs in the back to find this hidden haven. You'll be placed in a waiting room, most likely, since the bar's capacity is a meager 37, but trust us, a visit here is sure to be a memorable one.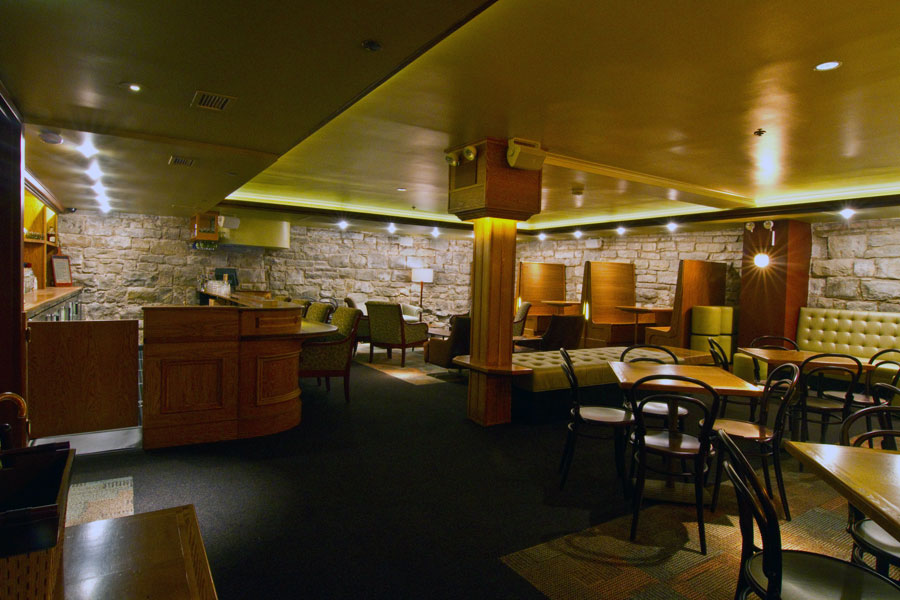 601 N State St, Chicago, IL 60654
We'd consider this bar to be a more subdued version of a speakeasy—perfect for a relaxed gathering. The underground, dimly lit space has comfortable seating and a menu that exclusively features regional spirits and beers. Just stroll into Pops for Champagne and take the stairs at the back corner of the bar to discover Watershed.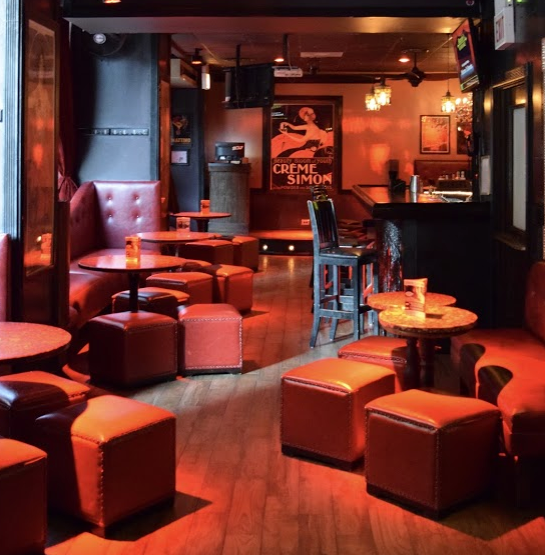 343 S Dearborn St, Chicago, IL 60604
For those curious enough to venture into the Loop, Brando's is the perfect first stop. Enjoy a fine-crafted cocktail from their sumptuous drink menu, or join the party at the karaoke lounge. Not a night owl? No problem. Check out Brando's for their awesome happy hour specials: Monday–Thursday, 5–7 pm. And, to be fair, this one isn't all that hard to find. We won't even tell you how.
---
Visit the Most Romantic Destinations in Chicago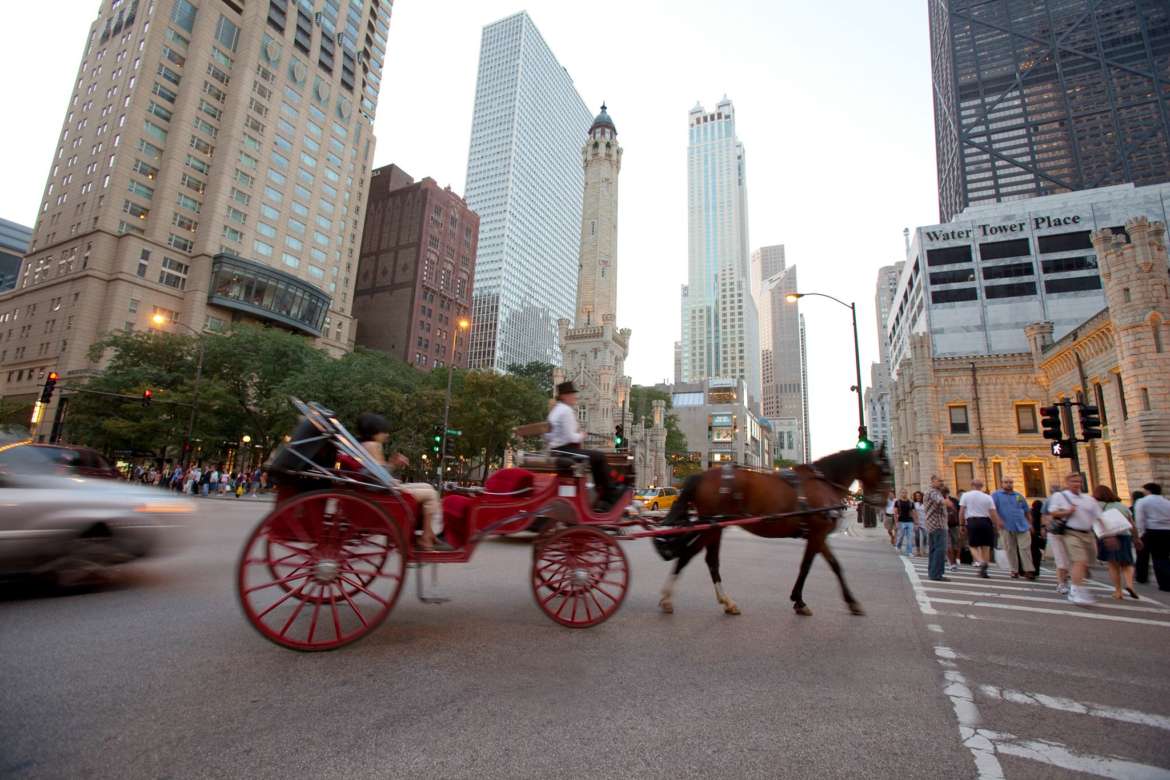 Are you looking for romantic places to take your significant other in Chicago? View our recommendations for some of the best spots in the city.
Visit the Most Romantic Destinations in Chicago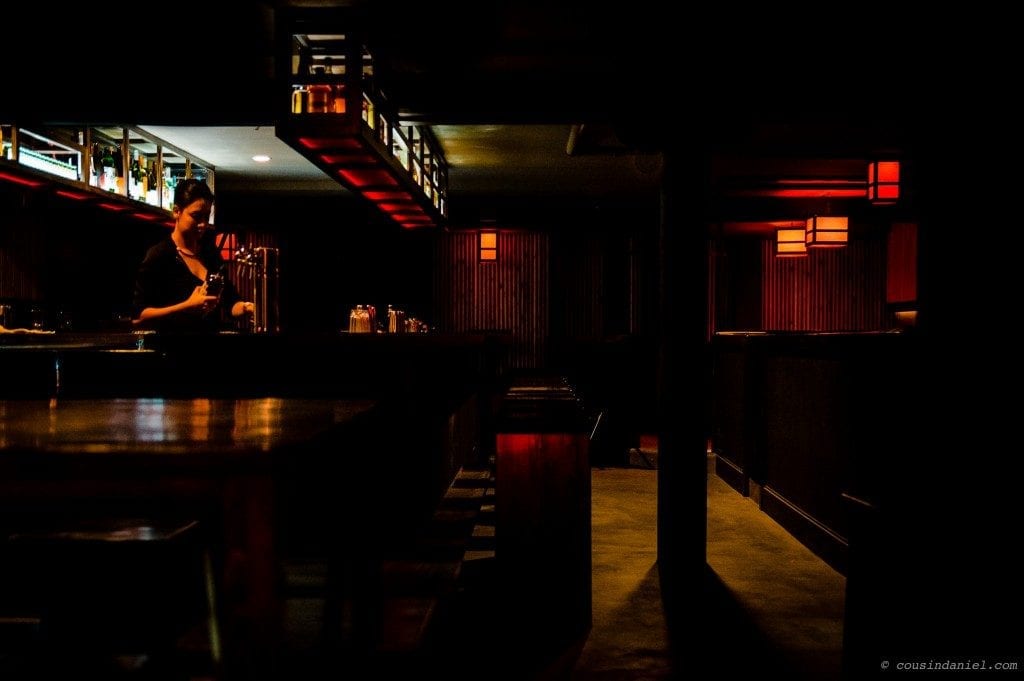 823 W Randolph St, Chicago, IL 60607
For small bites and sake aplenty, there's Booze Box. Located under Sushi Dokku, this hangout is great for those looking to indulge in late-night Japanese cuisine. Relax under the cozy red lamps and sample small plates, like the spicy tuna maki and crab deviled eggs.
First head to Sushi Dokku, then take the alley around the corner until you find a door with a little sticker that reads "Booze Box."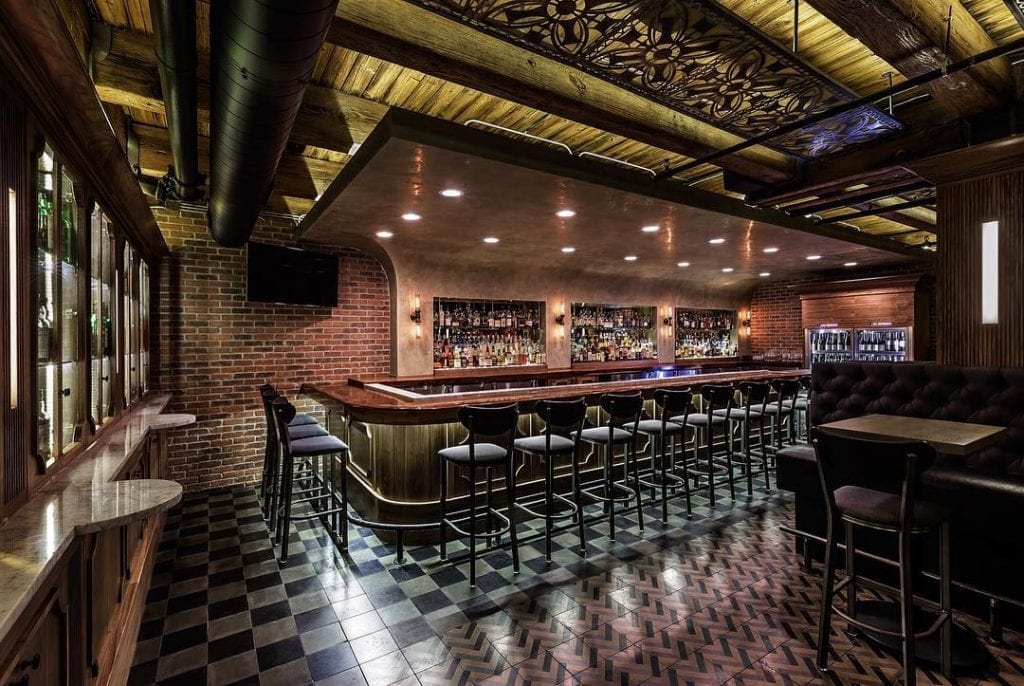 675 N Franklin St, Chicago, IL 60654
Whiskey aficionados, this one's for you. Located in the River North neighborhood, The Franklin Room features fare for all; whether you're looking to indulge in their exquisite tavern menu or take a look at their exclusive whiskey collection, there's something for every party. Sure, the door is hiding in plain sight, but the bar itself is subterranean, making it feel like a retreat away from the hustle and bustle of the city. And as an added bonus, oysters are $1 every day, from 5–6:30 pm!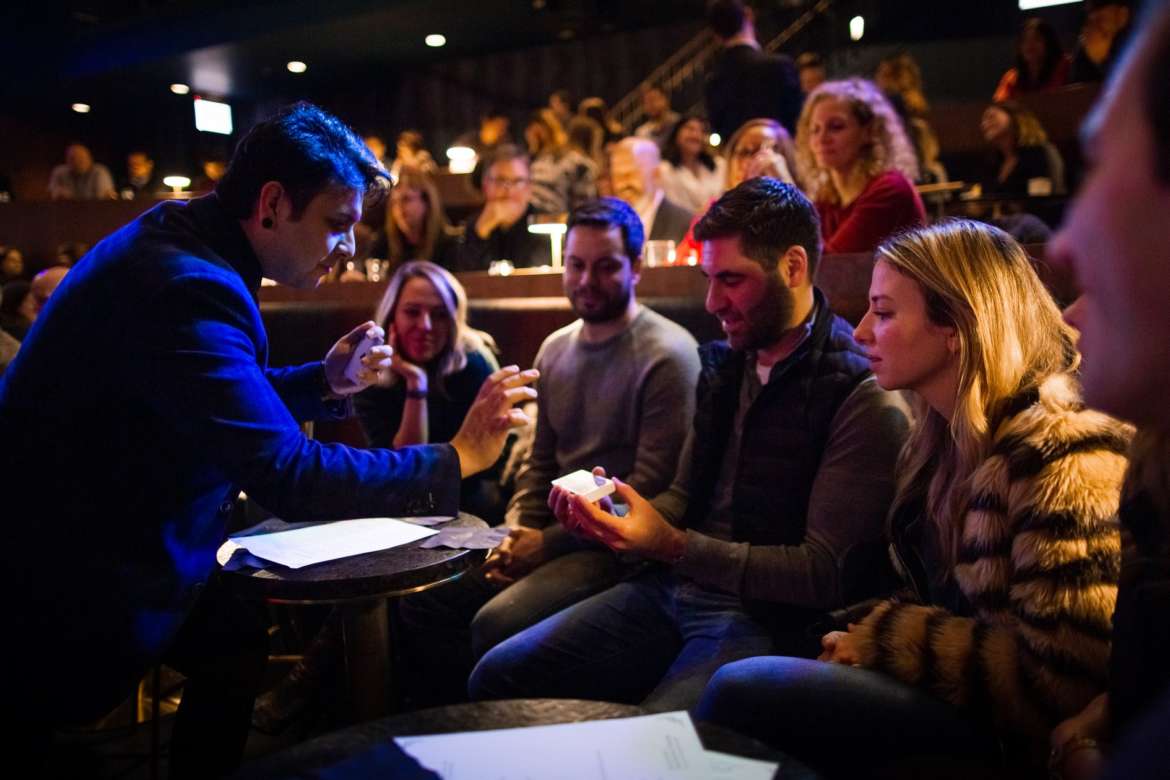 5050 N Clark St, Chicago, IL 60640
Chicago Magic Lounge is sure to make your night out anything but dull. Serving up magic tricks in a speakeasy-style atmosphere, it can't get any weirder than downing a How Houdini Died cocktail and watching it fill up again on its own (just kidding, this doesn't actually happen here… but it'd be cool). Enter this unassuming speakeasy through a laundromat on Clark Street and find a massive theatre space hiding just beyond the washing machines.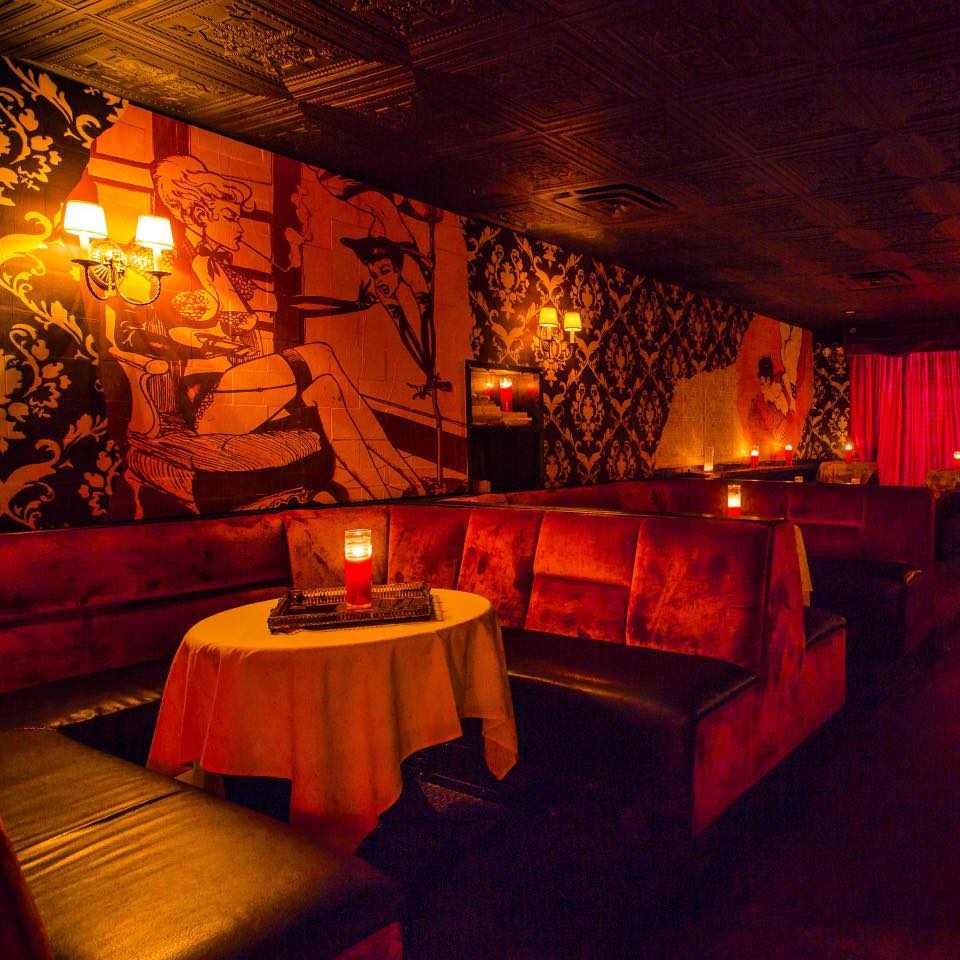 1721 W Division St, Chicago, IL 60622
Featuring Prohibition-style cocktails, burlesque shows, and a warm-lit ambiance that takes you back to the early years of the 20th century, Bordel is one of the most authentic-feeling speakeasies in Chicago. You're almost convinced this place really has been here for 100 years, but this modern concept is just a seriously good disguise for a great cocktail bar. You'll find this on the second floor of Black Bull, a Spanish restaurant on Division. The unmarked door to the right of the Black Bull entrance leads up a flight of stairs, where you'll be treated to all kinds of burlesque entertainment.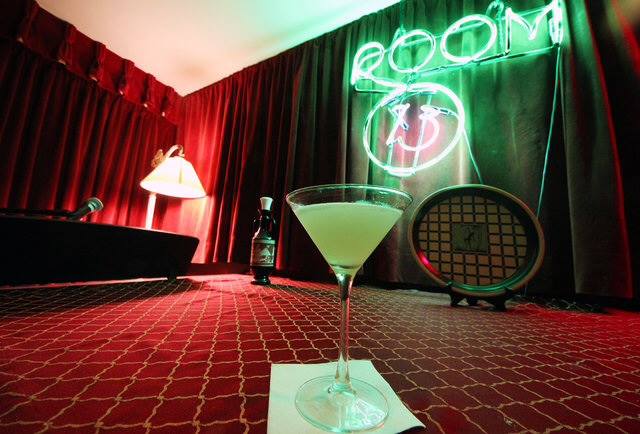 3222 N Sheffield Ave, Chicago, IL 60657
The Old Chicago Inn is secretive enough without its hidden speakeasy, but Room 13 just builds the allure. The recipes used in the cocktail-making here are as ancient as the Prohibition itself, but still totally enticing, and with a dress code that encourages 1920s style, Room 13 is, in the best way, stubbornly faithful to its theme. Book a room at the Old Chicago Inn to get exclusive access to this speakeasy.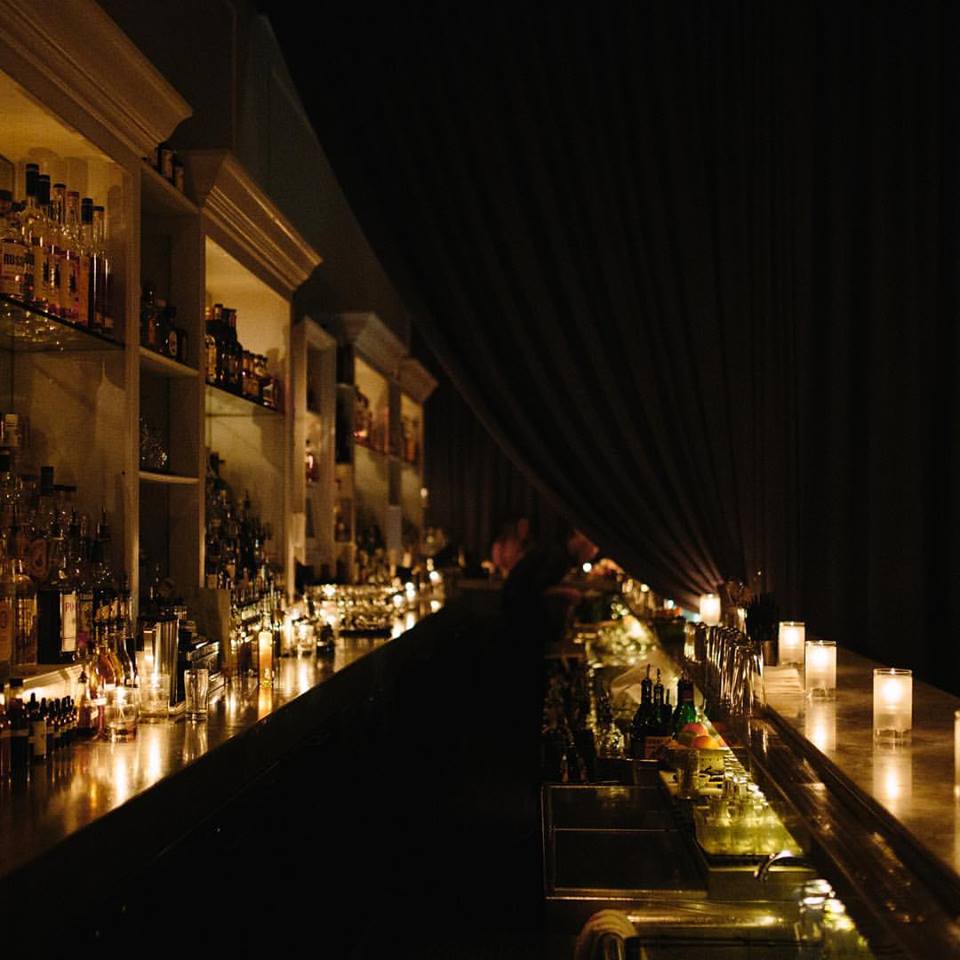 1520 N Damen Ave., Chicago, IL 60622
Easily the classiest speakeasy on this list, The Violet Hour takes on an ambiance worthy of the Great Gatsby. Featuring inventive and tantalizing cocktails like Alpha, Bravo, Charlie, Delta and Penguin's Suit, you'll be transported back to the scandalous Prohibition-era as you sip on your gin.
There's a mural on Damen Avenue that looks like a series of steam-punk clockwork. Find the handle by feeling your way along and you'll be rewarded by the best speakeasy in Chicago.
At UrbanMatter, U Matter. And we think this matters.
Tell us what you think matters in your neighborhood and what we should write about next in the comments below!
Featured Image Credit: The Franklin Room Instagram Page
READ MORE LIKE THIS
DOWNLOAD THE URBANMATTER APP
FIND PARKING