Sometimes you've just gotta leave it all on the floor.
Time to brush up your moves, 'cause here are the top 10 dance clubs and destinations in the Chicagoland area.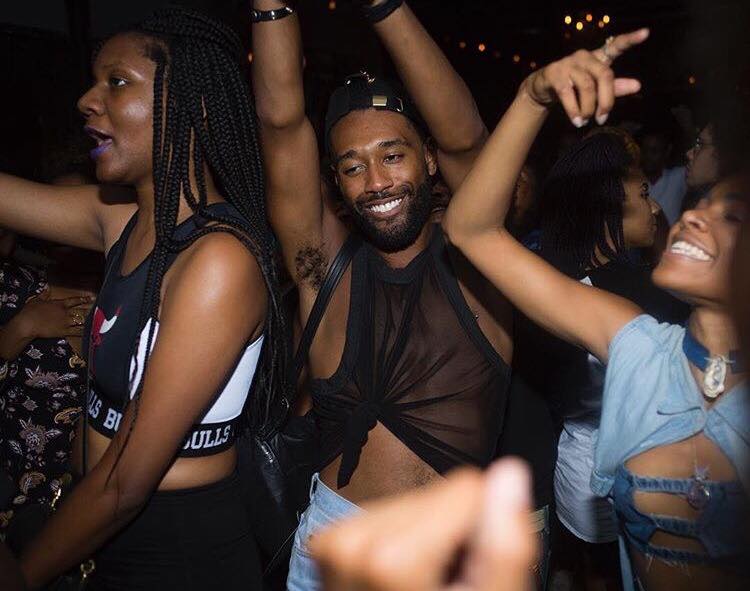 5311 S Lake Park Ave W
The Promontory is a dance bar and restaurant in Hyde Park hosts dance parties almost every night of the week. From Body (Sunday night Afro-Caribbean grooves) to Afro Fusion (DJs spinning hip-hop, R&B, reggae, Afrobeats, and more), it's hard not to feel intoxicated by the contagious beats at this dance club in Chicago. You can't go wrong when you decide to hit up the Promontory on your night out, so make it your mainstay any day of the week.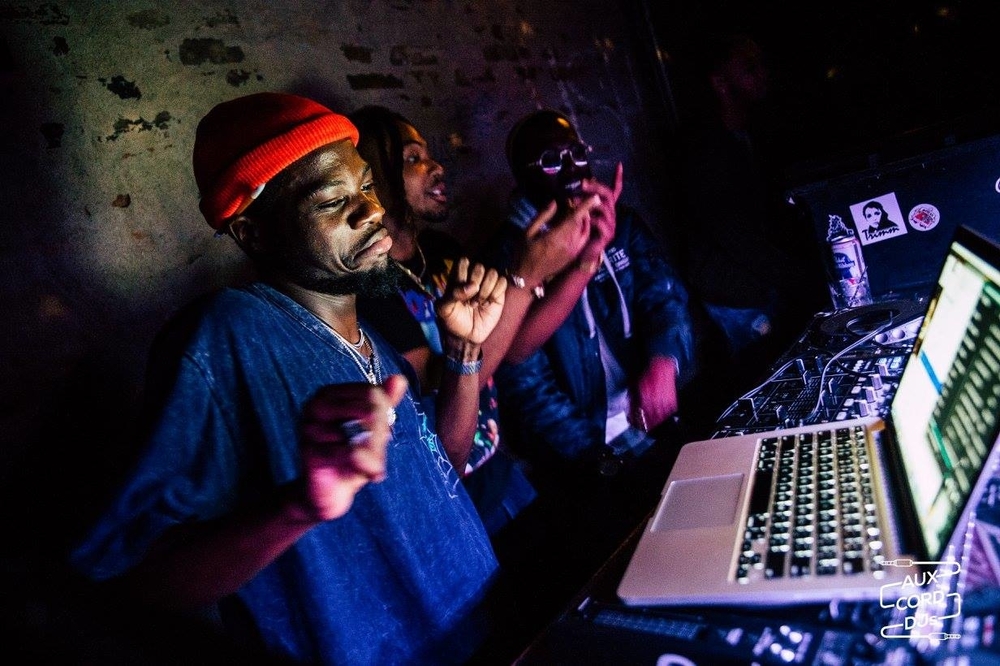 Various Locations
Aux Cord DJs may not have a venue of their own, but there's no denying that these dudes know how to make us dance. A group of esteemed party planners and DJs, ACD is intent on showing Chicago a great time with nothing but an aux cord and great taste. With regular stints at places like The Mid and East Room, Aux Cord DJs music will range anywhere from hip-hop to old school and back again, meaning they've got you covered for whatever kind of dance mood you may be in.
To figure out what venue ACD is gonna be hitting up next – or just to get the scoop on some of Chicago's chillest DJs – check out their Instagram here.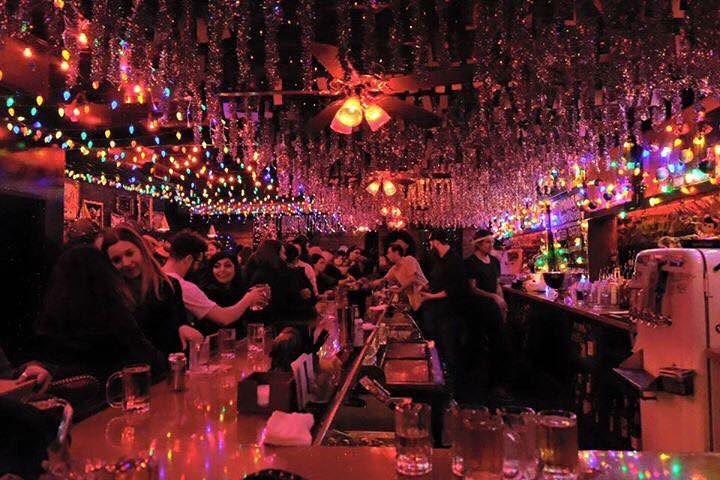 2357 N Milwaukee
There's really no better combo for dancing than a red-lit bar with a lit DJ stand. Featuring semi-regular live performances, amazing DJ sets, and a pretty rowdy late-night crowd, Slippery Slope is an excellent dance place in Chicago for anyone looking to let off a little steam. With the added bonus of a killer beer list and a set of ski ball lanes, this casual dance bar and hangout will become your new fave dance hall in no time. Trust us.
From Yelp – "This place will make your night a slippery slope. Great vibes, music, and atmosphere. If you're looking for a fun place to have a late night, check out this spot."
---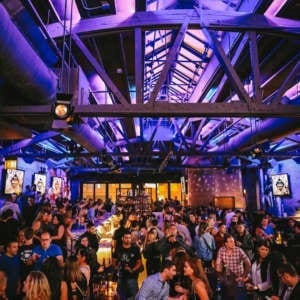 View the Best Singles Bars in the City
Are you looking for a place to meet your special someone? Visit the best singles bars in the Chicago area.
View the Best Singles Bars in Chicago
---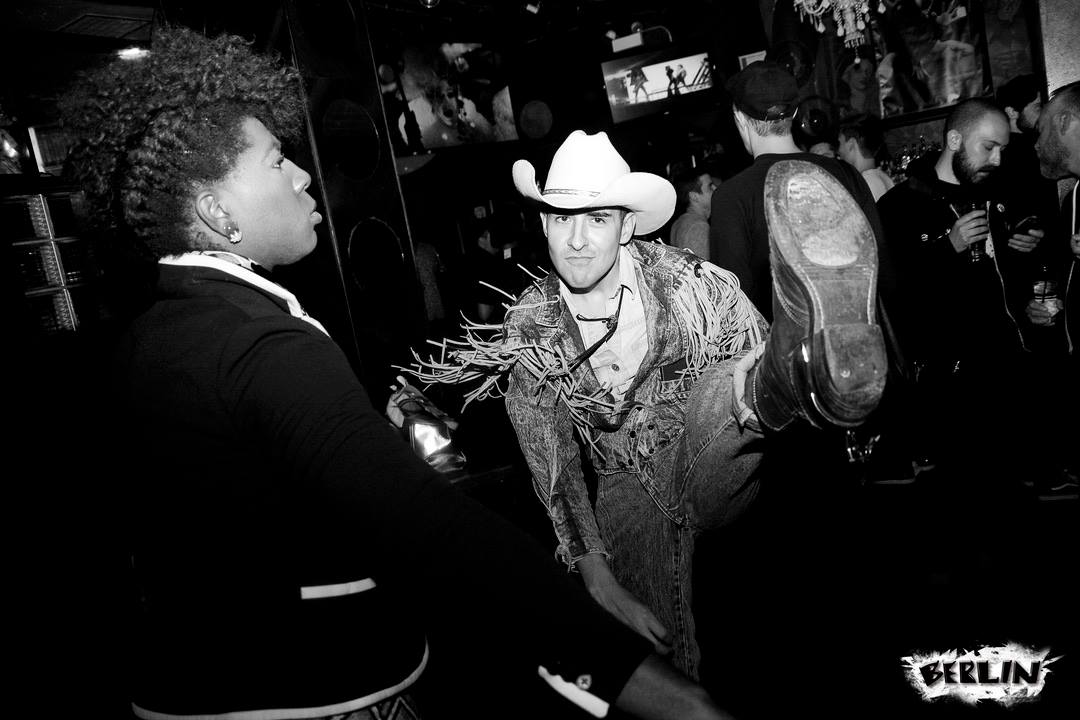 954 w Belmont
Berlin is a dance club in Chicago that does not mess around when it comes to throwing an amazing dance party. Chicago's premier LGBTQ+ bar, Berlin is all about dressing up, letting loose and getting down. Featuring performances from the likes of the iconic Black Madonna – and some of the city's best drag queens – we can pretty much guarantee that a night at this Boystown dance bar and music venue won't end till 3 am.
You're welcome.
From Yelp – "Prince tribute party was amazing and fun. Friendly crowd, attentive bartenders. The doorman was grumpy. I danced into the morning! Will definitely watch for the next PURPLE PARTY!!!!!"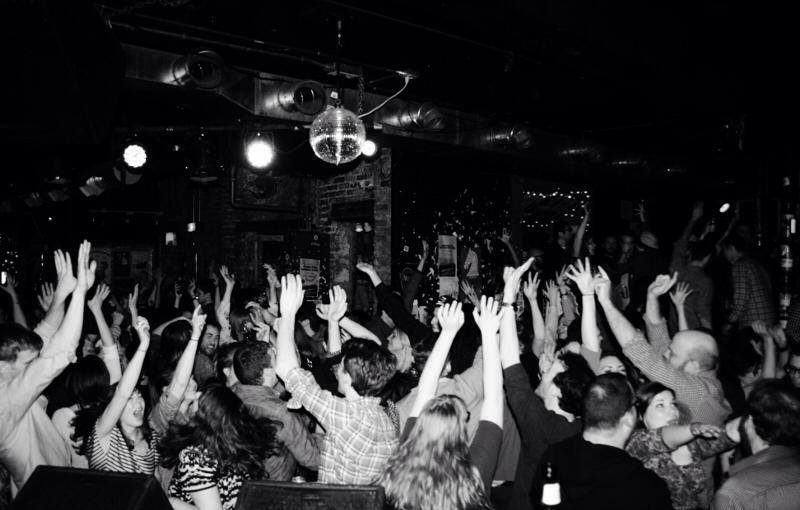 Various Locations
Windy City Soul is Chicago's worst kept secret dance club. Established in 2008, this traveling soul-based dance party is one of the longest running of its kind. With regular appearances at city-wide favorites like The Empty Bottle, Windy City Soul Club will have you bopping along to all the best Motown classics in no time.
Plus, all the music played at one of WCSC's events come from actual, old-school vinyl. Really, there's no other party in Chicago quite like it.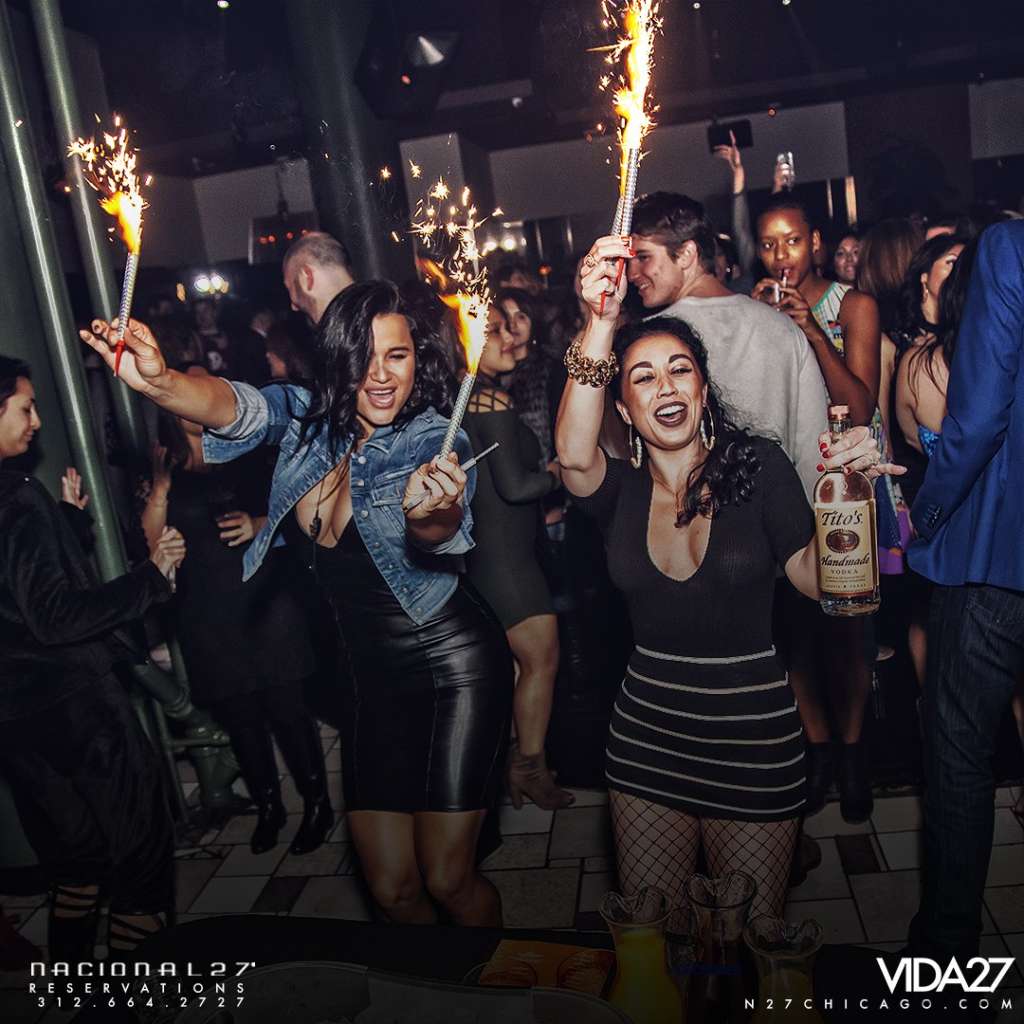 325 W Huron
Ready to salsa? Well, whether you're a total novice or an unstoppable expert, Nacional 27 is the place to be for Latin dance. This restaurant and dance club in Chicago is located in River North. Nacional 27 hosts regular salsa nights, DJ sets, and free dance lessons for any Chicagoan looking to let loose on the weekends. Stop by this dance hall on a Friday or Saturday night to lay witness to some of the best dancers I have personally ever seen, or, swing on over Wednesdays at 7:30 pm to learn a few moves from Nacional's very own private instructor.
From Yelp: "The club was also tons of fun. Perfect for a girl's night out and if you are in the mood to DANCE.  The music covered a variety of Latin dance styles from salsa to cumbia to bachata to meringue and more."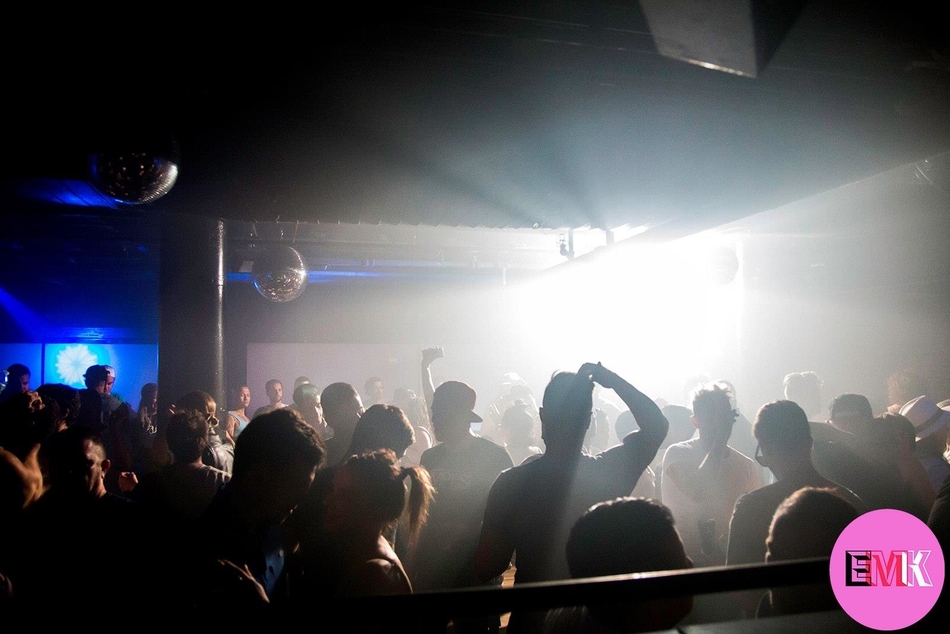 3730 N Clark
Lose yourself in the music at Smart Bar, a resident independent dance club and bar in Chicago. Though they pride themselves on showcasing some of the best up-and-coming DJs the city has to offer, the true appeal of Smart Bar is their giant, constantly full dance floor.
From Yelp: "The inviting space greets you with tasty drinks and beats so mind-bending that it will make you go back and slap your momma for not having discovered it sooner!"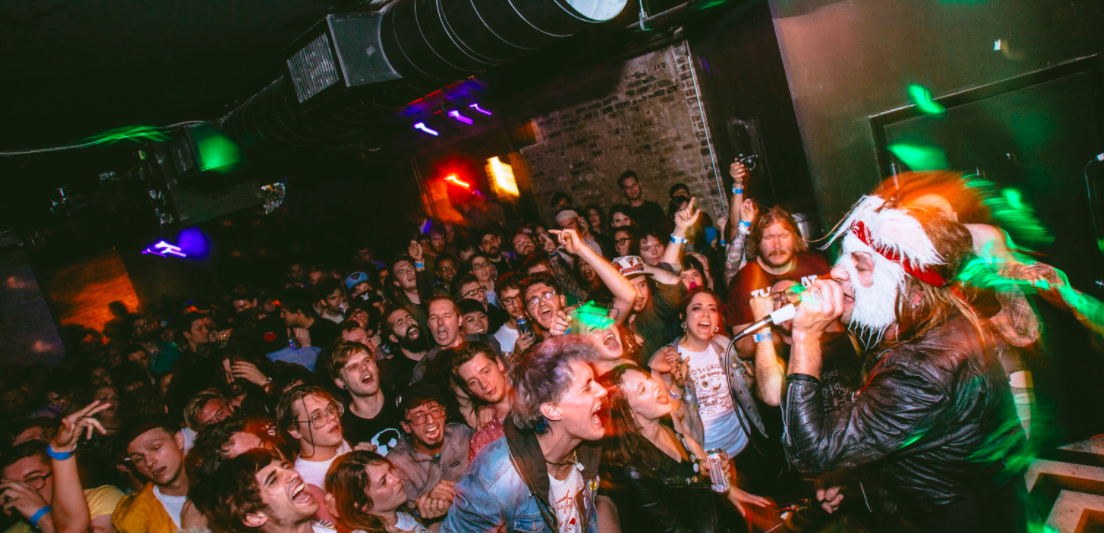 2354 N Milwaukee 
This Logan Square bar and music venue is definitely not what you're expecting. A hipster spot with a dance-hall twist, East Room plays everything from classic soul to modern mixes and, believe me, you're gonna love it. Serving up simple drinks for a great price, East Room will keep you dancing until they close at 5.
From Yelp – "East Room's DJs definitely delivered on the music on a Friday night. They brought the party out of every single person there. The music consisted of current pop and hip-hop that everyone seemed to enjoy."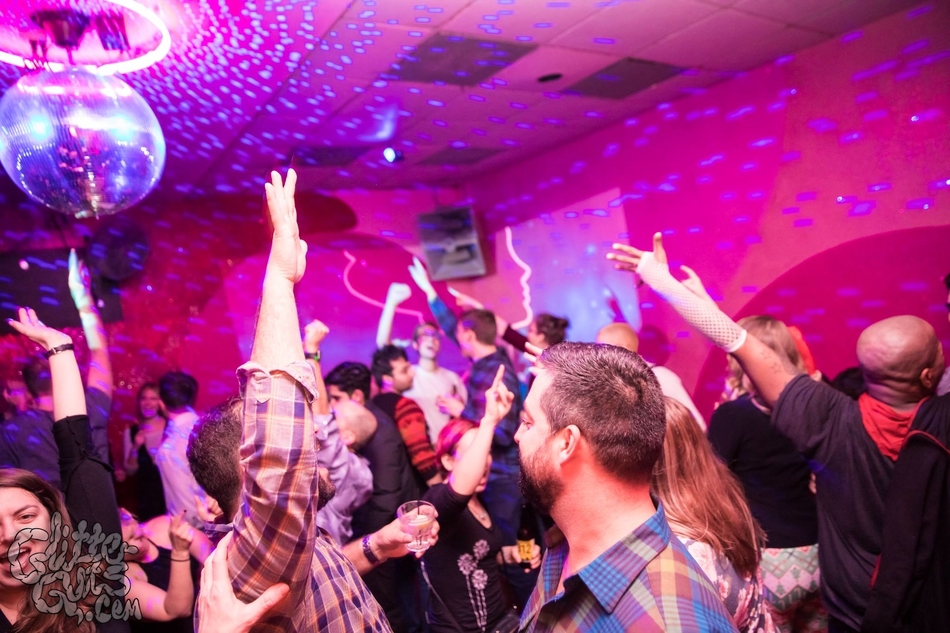 1444 W Chicago
If you're looking to let your freak flag fly this weekend, Beauty Bar has got you covered. This dance club and salon combo in Chicago opened in 2010 with the express purpose of keeping Chicago quirky and cool. Showcasing awesome DJs, stellar drinks and a lineup of wild events that you'll have to see to believe (seriously) Beauty Bar is a dance hall in Chicago that you won't wanna miss.
Plus, they offer manicures, so that's a total win.
From Yelp – "Came here on a girls night and had SO MUCH FUN! The crowd is mostly just people trying to have a good time. It really isn't a place with seedy guys lurking trying to hit on you. I think it's such a great place to let loose and DANCE! It was a 00's night, which is my favorite decade. I came with 9 of my friends, and we danced the night away!"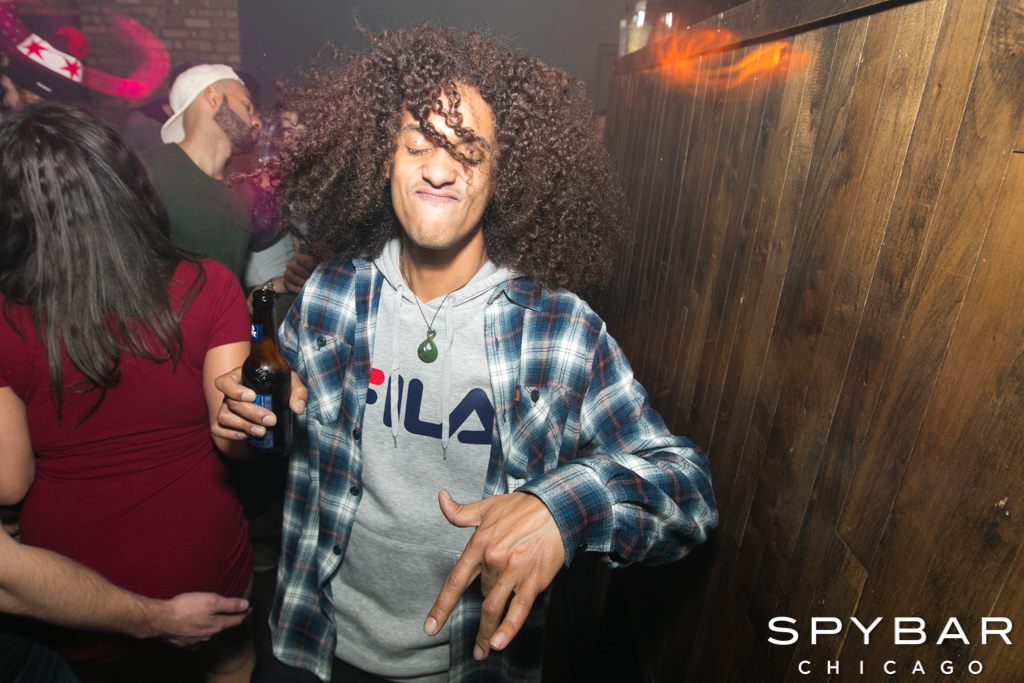 646 N Franklin
Spybar is a dance club in Chicago that has been supplying residents with killer DJ sets for over 18 years now, and they show no sign of slowing down. This dance place is located directly underneath the heart of the city. This subterranean dance club is the exact kind of place you head to when you just need to dance it out. With a shockingly minimal design and none of those schmaltzy club add-ons, Spybar is one Chicago dance club that's all about the music.
From Yelp – " I don't know if the genre or DJ changes, but on that night, the music was GREAT for dancing: Latin hits and Afro-pop. I wasn't a big fan of the fog but overall, it's a fun place if you're with a good group of friends and want to dance."
Featured Image Credit: Beauty Bar Facebook