Pumpkin. Spice. Lattes. They're finally back. We all know the most obvious place to get your p...
When it comes to sweets, Chicago is pretty damn inventive. We're the creators of the Rainbow Cone, G...
No explanation, no debate – these are the best pizza restaurants in Chicago, Illinois. Period. &nbsp...
Okay, guys, we're gonna try this again. We've had a lot of tacos over the years, and we&...
Despite being the furthest you can be from an ocean — smack-dab in the middle of the country — Chica...
It's summatime Chi, which means it's the perfect grilling season. If you like to celebrate the 4th o...
This summer just got sweeter. Chicago has some of the best ice cream shops in the world, in our humb...
UrbanMatter here, giving the ultimate bucket list on the various Chicago restaurants and destination...
Oh yeah, we're doing this again. Since we're gluttons for punishment (and also just, ya ...
Okay, I know this might be a hard one, but think back to high school geometry… does π ring a bell? 3...
There are a wide selection of retro diners and grill bars in Chicago that serve the best boozy milks...
Best of Chicago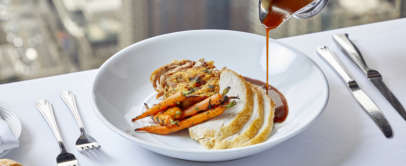 Don't worry, they've got it covered. Thanksgiving is an exciting time of year to enjoy the company of family and friends as you indulge in the smells and…