Despite being the furthest you can be from an ocean — smack-dab in the middle of the country — Chicago has an outstanding seafood culture, often topped off by our many diversified Asian restaurants. The Second City is home to hundreds of sensational restaurants influenced by China, the Philippines, Indonesia, India, Thailand, and so many more Asian countries. But, when it comes to offering some of the best sushi in Chicago, one only has to look to our Japanese mainstays, proudly brimming with the Midwest's most delicious selection of raw fish.
We know it can be overwhelming to find a good place to eat, but don't worry — we did the work of discovering the best sushi restaurants in Chicago to make it nice and easy for ya. No need to thank us. Just let us know what you think in the comments below!
The Best Sushi in Chicago
We made sure to highlight our top favorite sushi rolls and restaurants under the Special Offer portion of our menu! Otherwise, enjoy this comprehensive list of the best sushi in Chicago by neighborhood.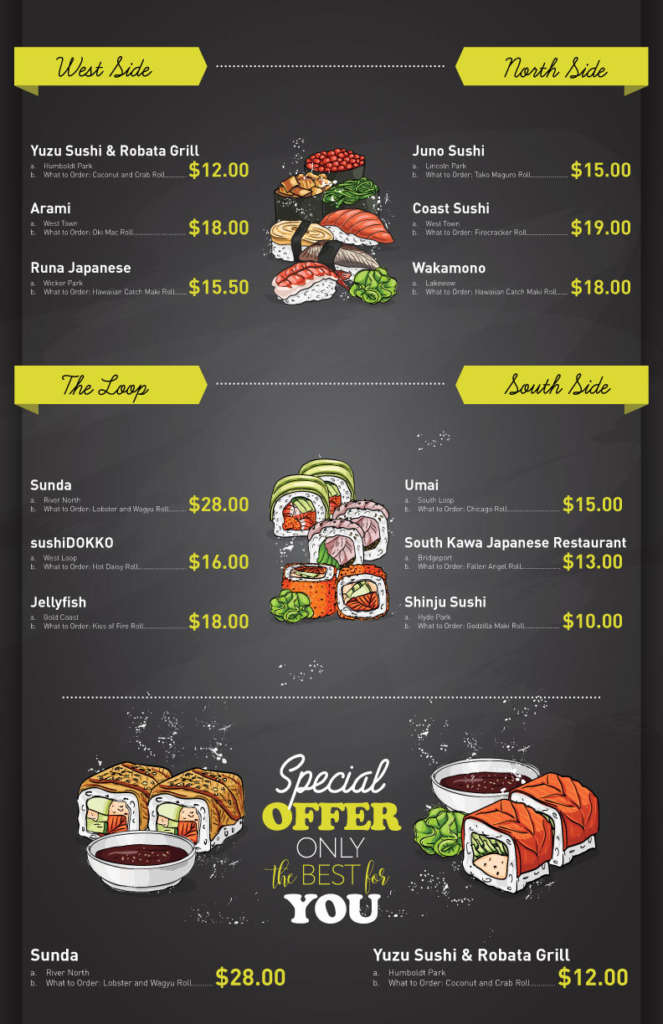 Sunda – River North
What to Order: Lobster and Wagyu Roll

Yuzu Sushi & Robata Grill –

Humboldt Park
What to Order: Coconut and Crab Roll
Arami – West Town
What to Order: Oki Mac Roll
Runa Japanese – Wicker Park
What to Order: Hawaiian Catch Maki Roll

Juno Sushi –

Lincoln Park
What to Order: Tako Maguro Roll
Coast Sushi – Bucktown
What to Order: Firecracker​ Roll
Wakamono – Lakeview
What to Order: Peter Parker Roll
sushiDOKKU – West Loop
What to Order: Hot Daisy Roll
Jellyfish – Gold Coast
What to Order: Kiss of Fire Roll
Umai – South Loop
What to Order: Chicago Roll
South Kawa Japanese Restaurant – Bridgeport
What to Order: Fallen Angel Roll
Shinju Sushi – Hyde Park
What to Order: Godzilla Maki Roll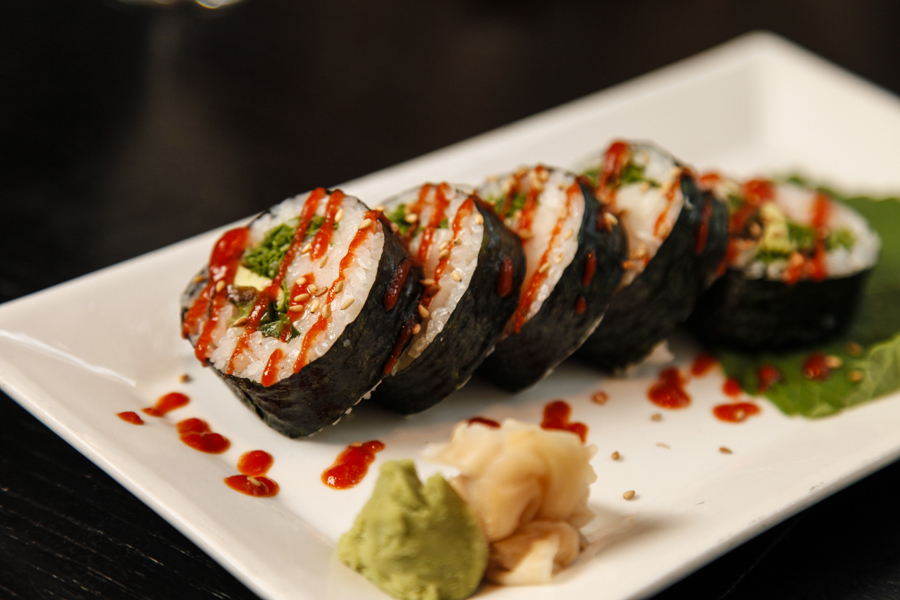 110 West Illinois Street
We'd guess you've probably heard of Sunda, given that it's a place beloved by locals and celebrities alike. This New Asian fusion joint opened in River North just over 10 years ago. Combining the influence of Japanese, Filippino, Indonesian, Thai, and Chinese flavors, as well as many others throughout Southeast Asia, Sunda tops the sushi market in Chicago with unparalleled innovation and a dedication to guest service. Sushi is a huge hit at this Chicago staple, but the entire menu is worth a once-over.
What to Order: Lobster and Wagyu Roll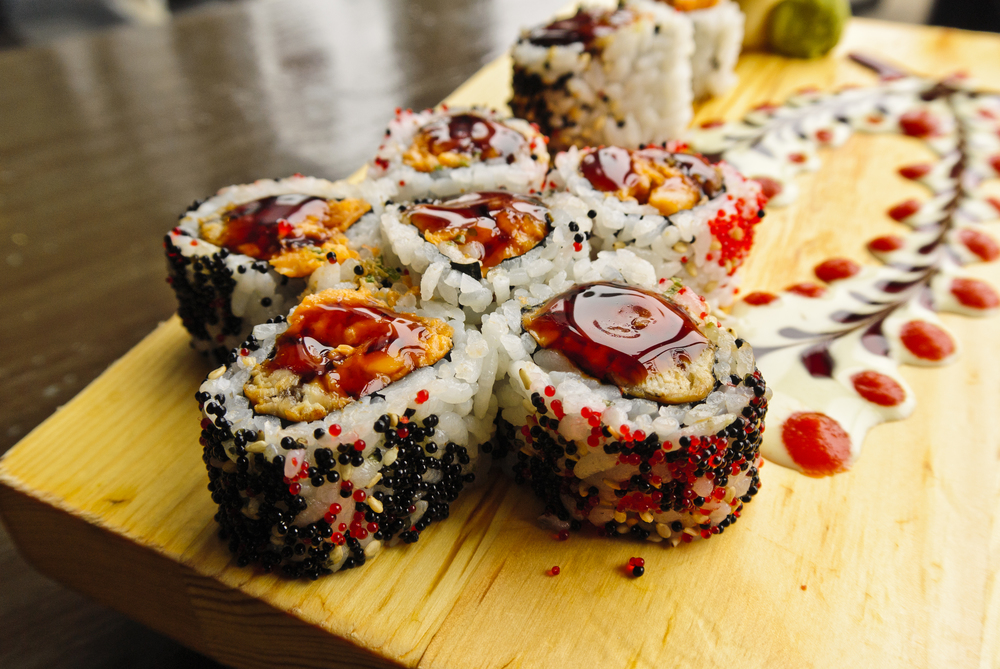 1751 West Chicago Avenue
A BYOB Japanese-inspired mainstay with an 8-year-old past in the Windy City, Yuzu Sushi & Robata Grill has quickly risen to the top of the ranks for some of the best sushi Chicago has to offer. They dabble in the cultural influence of Japanese cuisine, while also crafting all-new and absolutely delicious sushi rolls that are totally unique to their menu. They offer a limited one-cup sake, beer, and wine selection, but also allow you to BYOB with your meal.
What to Order: Coconut and Crab Roll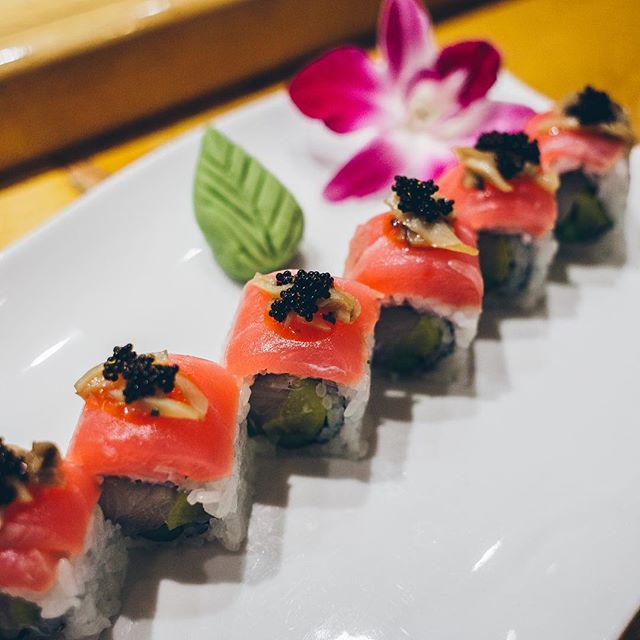 1829 West Chicago Avenue
Real-deal Japanese cuisine is the name of the game here. This omakase-style restaurant boasts artfully and expertly crafted rolls that will undoubtedly make for a memorable experience. Some would venture to say that it's the best in the city.
What to Order: Oki Mac Roll
---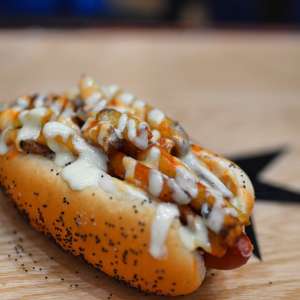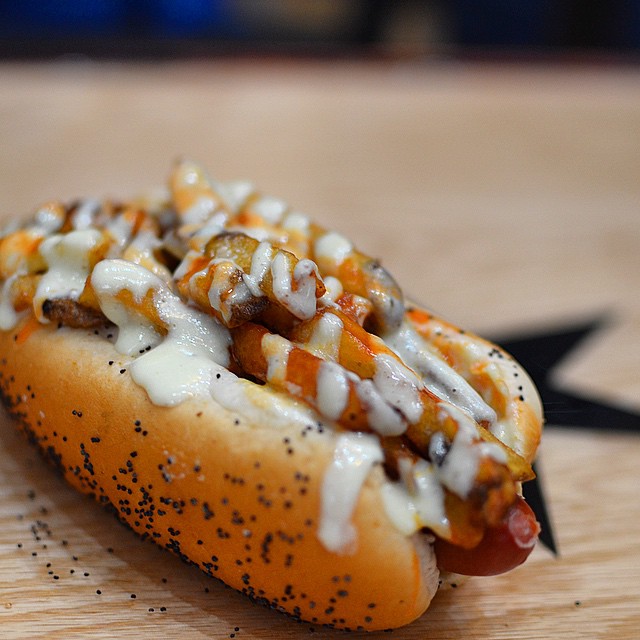 View the 24 of the Best Hot Dogs in Chicago, Ranked
Are you trying to find the best hot dog spots in Chicago to visit? View our list of the 24 best hot dogs in the city.
View the Best Hot Dogs in Chicago
---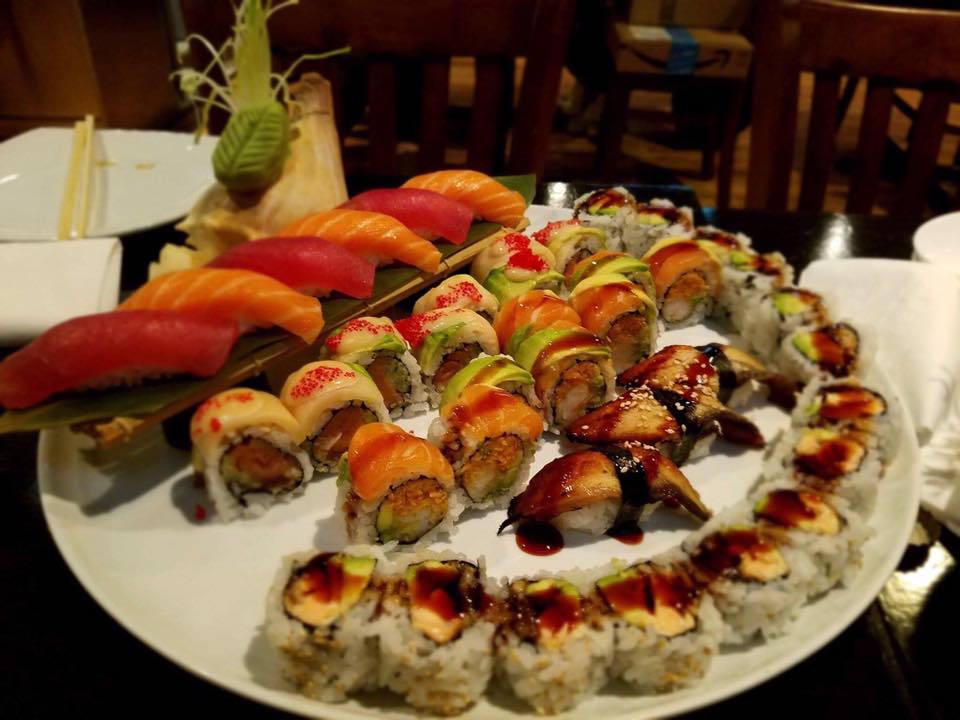 2257 West North Avenue
Runa has all the accouterments of a hip sushi joint. Mural art, modern music, and a BYOB policy makes this a popular spot amongst young locals in the Wicker Park area. If you're looking for a recommendation, try the Hawaiian Catch Maki.
What to Order: Hawaiian Catch Maki Roll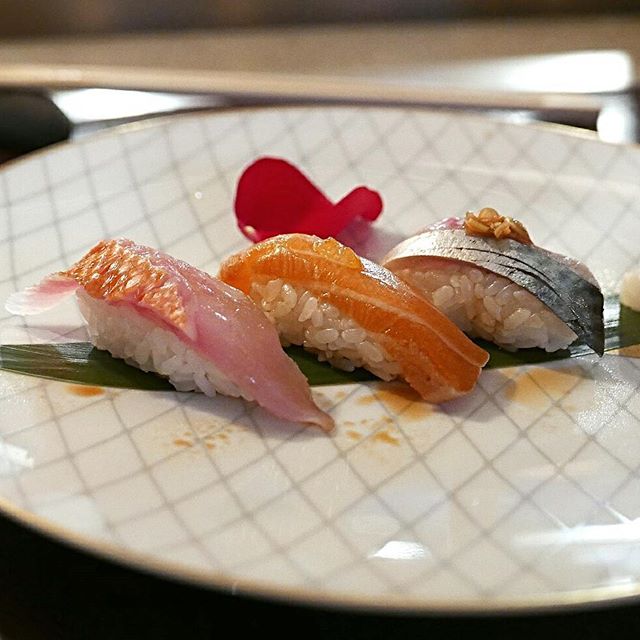 2638 North Lincoln Avenue
This place has all the essentials – hot and cold apps, sashimi, maki, and cocktails – and it executes each of them flawlessly. Many Chicagoans will claim this Lincoln Park sushi spot to be their favorite, and we totally get it.
What to Order: Tako Maguro Roll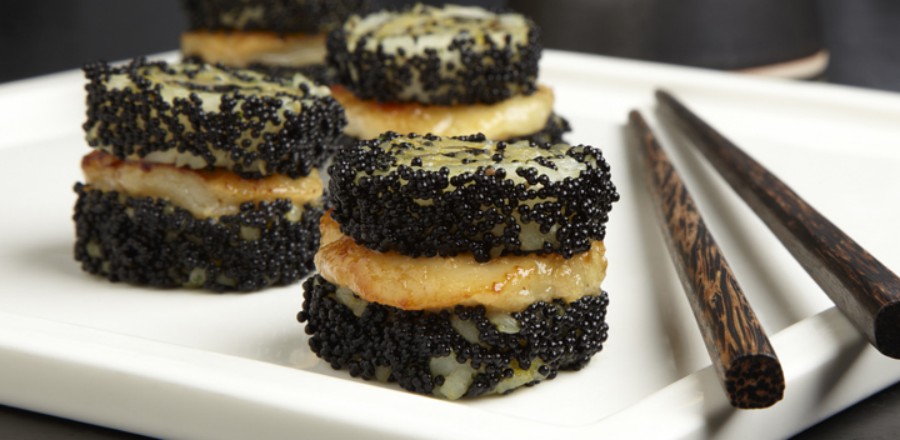 2045 North Damen Avenue
Step into this trendy, social environment with a group of friends for something that's a little more upscale, but not too fancy. Trust us – if you suggest going here for dinner, people will get excited. It tends to get busy in the evenings, so call ahead.
What to Order: Firecracker​ Roll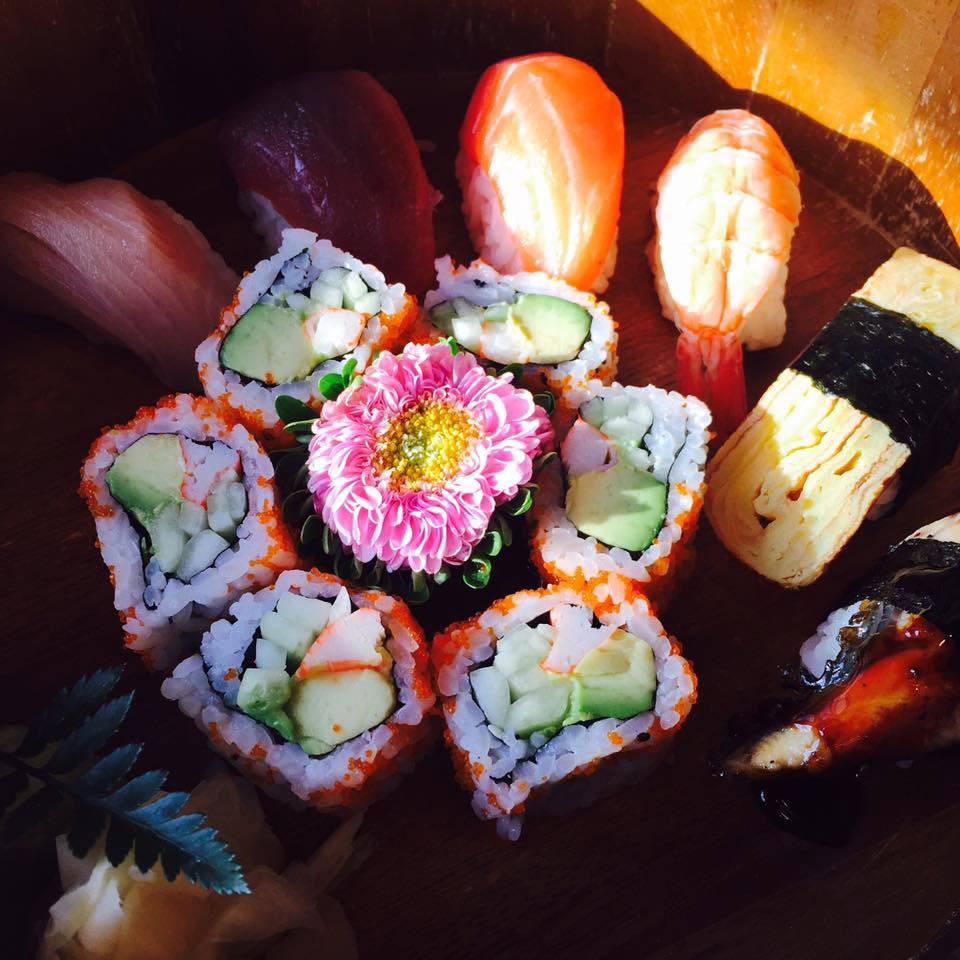 3313 North Broadway Street
Venture further east in Lakeview and you'll come across this cute, bamboo-trimmed sushi bar that invites fresh air in the summertime with sidewalk seating. Owned by a traveler and sailor, try a taste of one of their creatively-named signature rolls or their assortment of classic maki.
What to Order: Peter Parker Roll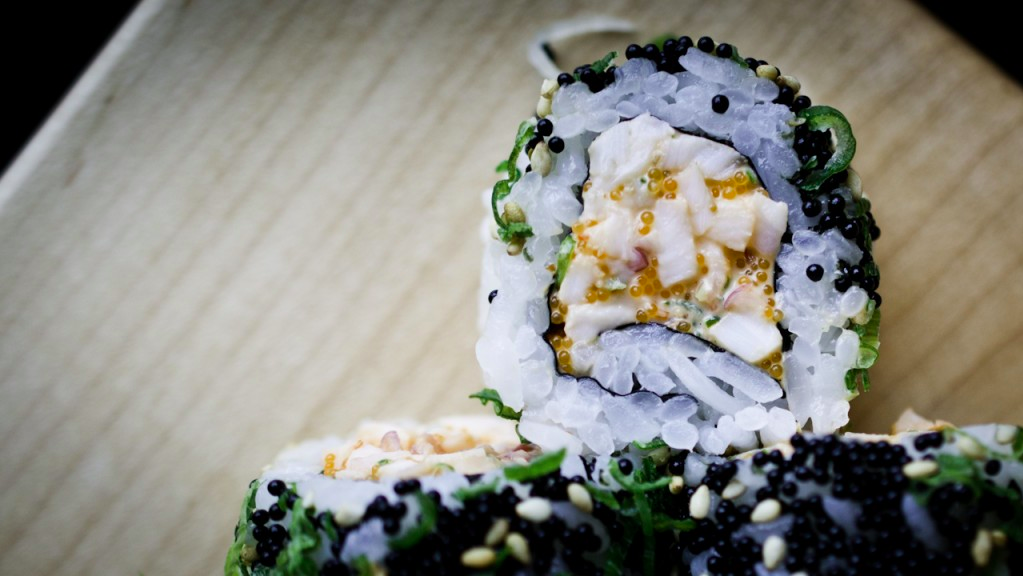 823 West Randolph Street
Situated on a busy corner on Randolph's "Restaurant Row," this is the kind of place that'll have you talking for days about how freakin' great it was. Melt-in-your-mouth rolls will have you smiling at the first bite, and a superb list of Japanese craft beers and whiskey top it off perfectly. Bring someone here and they'll surely be impressed.
What to Order: Hot Daisy Roll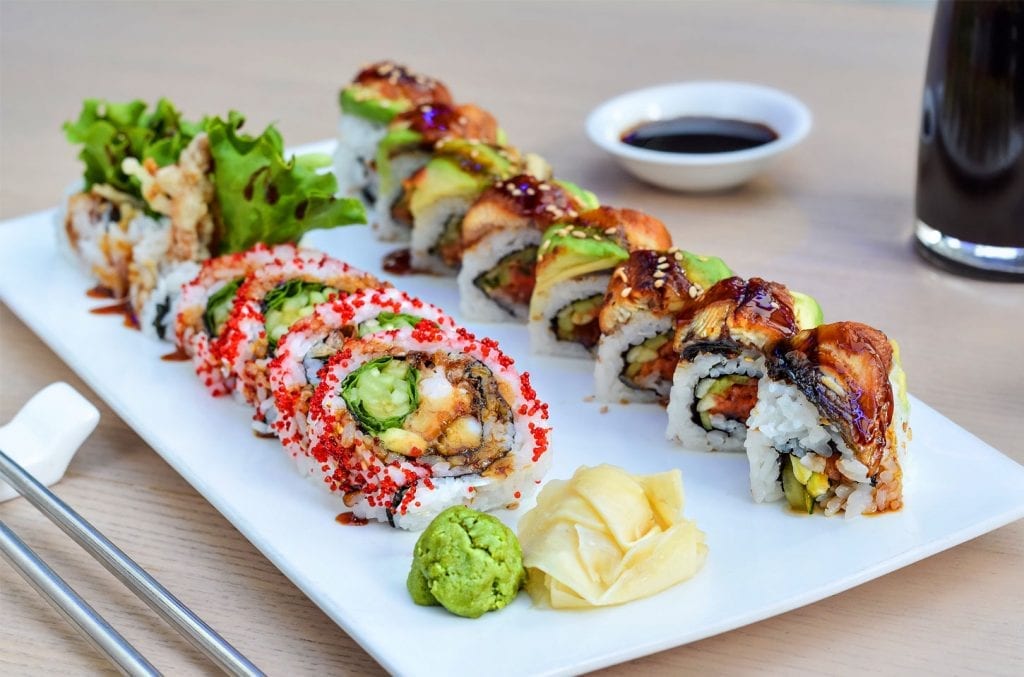 1009 North Rush Street
For a sleek and sophisticated atmosphere, head to this popular Asian fusion restaurant that serves up a tasty combination of signature and classic rolls. Pair 'em up with one of their whimsical cocktails or a sip from their extensive selection of sakes.
What to Order: Kiss of Fire Roll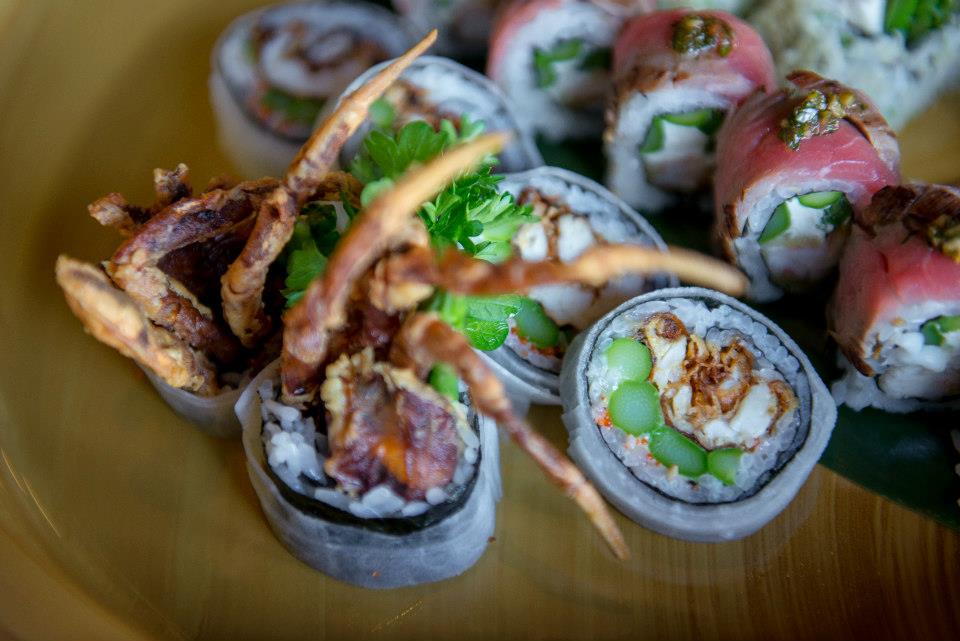 730 South Clark Street | 1217 West Fullerton Avenue
Enjoy your sushi night in this South Loop spot with funky digs relaxed vibes. The line for a table can get pretty lengthy here, so make sure to plan in advance. Oh, and if you want your sushi fix without leaving your couch, it's cool. They deliver.
What to Order: Chicago Roll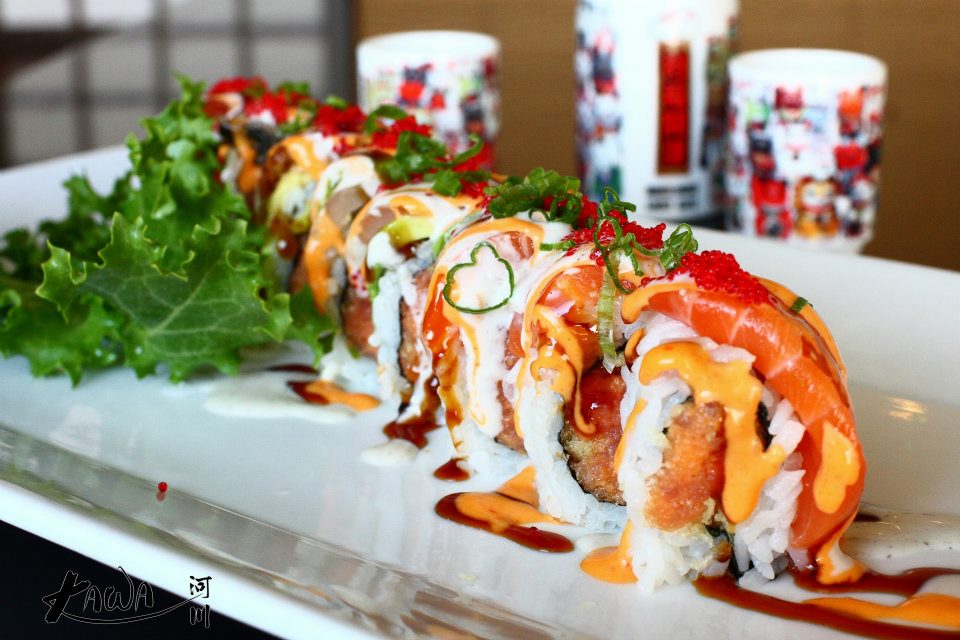 3417 S Halsted Street
Hailing from Bridgeport, the unassuming South Kawa is definitely somewhere we'd encourage you to put on your bucket list. In fact, we challenge you to find something on this menu that's not absolutely delicious. Trust us, it's impossible.
What to Order: Fallen Angel Roll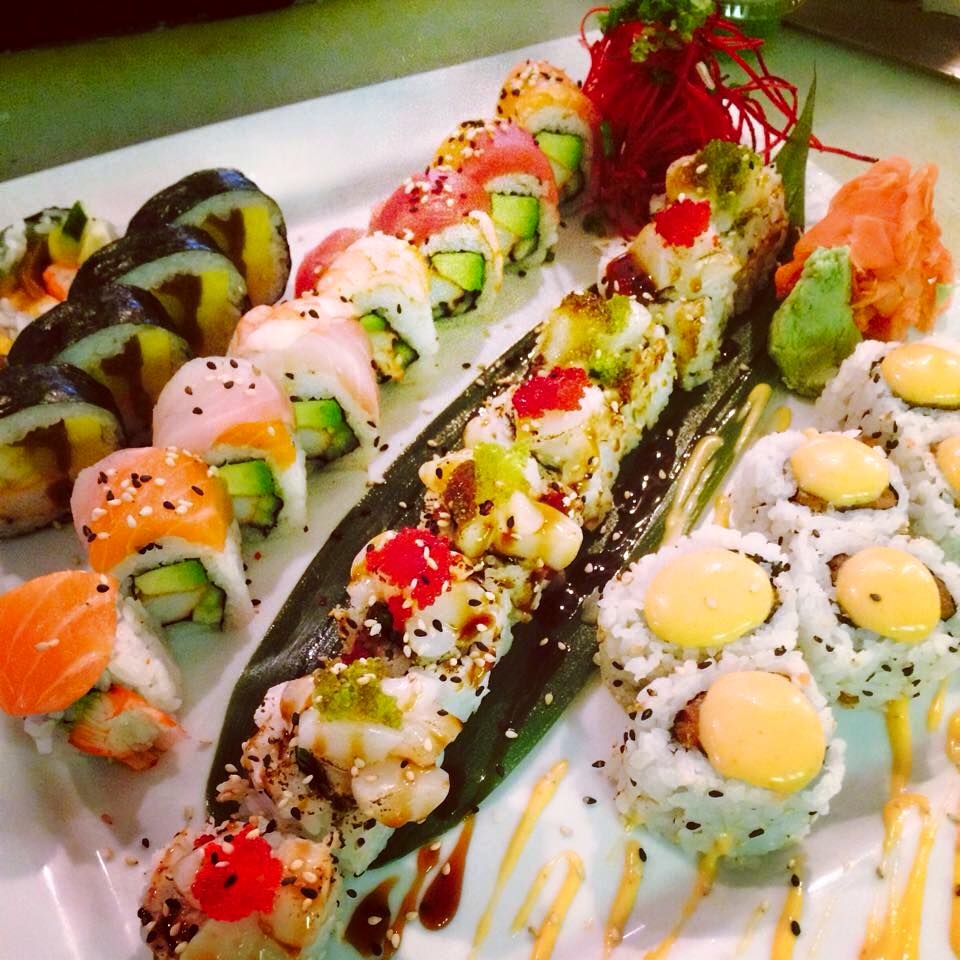 1375 E 53rd Street
This Humboldt Park phenomenon makes sushi that's just as amazing to look at as it is to eat. Here, sushi isn't just a meal. It's an art form. Presentations showcase colorful arrangements, but it's not all about looks. The taste is just as impressive.
What to Order: Godzilla Maki Roll
Honorable mentions go out to our other favorite sushi restaurants in Chicago.
1500 West Division Street
This BYOB sushi bar in Wicker Park, Chicago is conveniently located, has cool vibes on the inside, and the sushi rolls themselves are pretty tasty. However, for the price, we just wish the rolls weren't so damn small…
230 West Erie Street
The Union Sushi & Barbecue Bar is one of the best destinations to get sushi in Chicago. This restaurant features inventive takes on sushi served in an edgy space in River North. Try anything from their expansive menu – from the lunchtime bento box specials to smoky barbecued seafood, to noodle dishes, and of course, an assortment of sushi rolls.
3344 North Halsted Street
Rollapalooza is a quaint sushi restaurant in Boystown of Chicago that is perfect for a casual lunch. Considering how comfortable the prices are, the sushi is surprisingly good here. They've got a pretty large list of signature rolls, so you're guaranteed to find something. Make sure to go here for a failsafe option.
339 North Dearborn Street
This LA transplant is one of the newest restaurants to hit the downtown scene. Upscale plates and a massive Japanese whiskey selection make this a prime night out, so if you've got a reservation here, make sure to dress to impress.
2300 North Lincoln Park West
Gather at this intimate space for delicious maki, fresh sashimi, and a variety of sake cups. Try not to fill yourself up too quickly after you order one (or five) of their crazy-good small plates. Top it off with one of their Japanese-American fusion cocktails and you're good to go.
710 North Rush Street
There's no "you can't sit with us" talk at this place, because it's all about friendship here, if you couldn't tell by the name. Top-notch apps and a massive selection of sushi makes this a no-brainer for an affordable yet satisfying meal.
456 North Clark Street
Beautifully presented Japanese dishes made with high-quality ingredients are what this award-winning restaurant is known for. Even though it has locations in other U.S. cities too, it's still a must when you're in River North.
2546 North Clark Street
This cozy Lincoln Park joint is a cult favorite amongst Chicagoans – people swear by it. One bite of these delectable rolls and you'll immediately plan your next visit. The best part? It's one of the most affordable places on this list.
2239 North Clybourn Avenue
Spice things up with an omakase-style dining experience served in an elevated, modern interior. Using only the freshest fish, Macku is a hit with locals in Lincoln Park.
3242 North Clark Street
Housed in an unassuming storefront on bustling Clark Street in Lakeview, this is a place that's sure to surprise you. Pick anything from their huge selection of appetizers, signature rolls, maki, sashimi, and ramen, and you won't be disappointed.
2020 West Division Street
This small but comfortable space is often met with high praise from anyone that visits. Their thoughtful takes on traditional sushi rolls are refreshing to frequent diners, and the chic lounge setting is perfect for a date night.
1139 West Grand Avenue | 1421 West Chicago Avenue
The colorful interior of Butterfly is met with an equally colorful menu featuring generously-sized sushi rolls and various Thai dishes. It's moderately priced and there's more than one location, so this one's definitely a go-to on a spur-of-the-moment sushi night.
2010 North Sheffield Avenue
This place receives nothing short of rave reviews, and for good reason. The highly-acclaimed Lincoln Park restaurant uses high-quality ingredients to craft their sushi rolls to perfection. If you've wondered what all the hype was about, go see for yourself.
820 West Lake Street
Brought to you by the renowned Boka Restaurant Group, this heavy-hitter in the West Loop touts a Michelin star, proving that it's a major destination in the Fulton Market District. The menu regularly tops best restaurant lists, and the Izakaya bar downstairs adds another fun element to the experience.
2557 West Chicago Avenue
Where do we start with this one? Kai Zan is a sushi experience unlike any other in Chicago. Led by two two sushi masters (seriously, they are), prepare to be served a customized, omakase-style meal that's totally catered to your taste. Does it get any better than that?
At UrbanMatter, U Matter. And we think this matters.
Tell us what you think matters in your neighborhood and what we should write about next in the comments below!
Featured Image Credit: Jellyfish
READ MORE LIKE THIS
DOWNLOAD THE URBANMATTER APP