Despite being the furthest you can be from an ocean — smack-dab in the middle of the country — Chicago has an outstanding seafood culture, often topped off by our many diversified Asian restaurants. The Second City is home to hundreds of sensational restaurants influenced by China, the Philippines, Indonesia, India, Thailand, and of course, Japanese cuisine! Anyways, this article is for sushi lovers. After some good digging, we've put together the best of the best sushi restaurants in Chicago to make it nice and easy for ya. No need to thank us. Just let us know what you think in the comments below!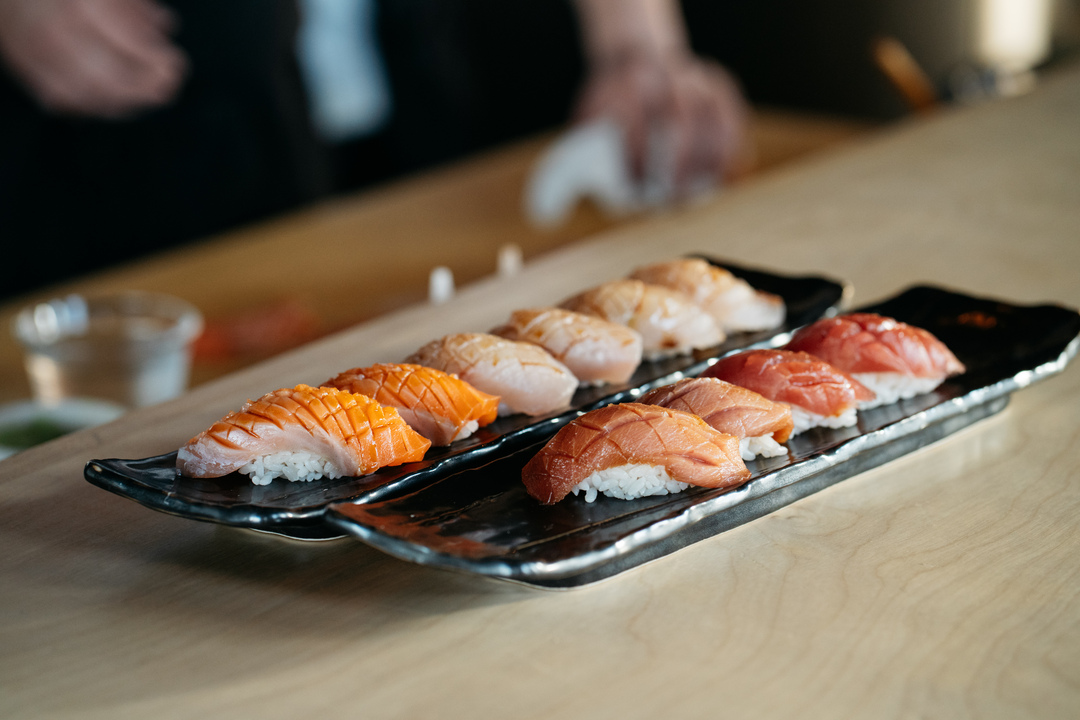 1465 W Willow St, Chicago, IL 60642
Hinoki Sushiko provides a distinctive, dual concept by talented Chef Gustavo Barahona (formerly of Katana) and Beverage Director Zak Sherman. Located in Chicago's Elston corridor, just a stone's throw from the anticipated Lincoln Yards project and the newly opened Salt Shed music venue, the restaurant is cleverly and elegantly divided by floor.
The first floor is a 50-seat izakaya lounge boasting a stunning bar and eye-catching wood-slat tree formation that stretches from floor to ceiling of its contemporary space. The second floor is an intimate and stylish 40-person dining space and also where Barahona's one-of-a-kind 15-course Omakase experience takes place. Recognized by Michelin in 2022, each bite hand prepared by the passionate Barahona (and his small, equally passionate culinary team), speaks for itself. The Omakase experience at Hinoki Sushiko starts at $150 per person.
Read More: The Best Omakase Experiences in Chicago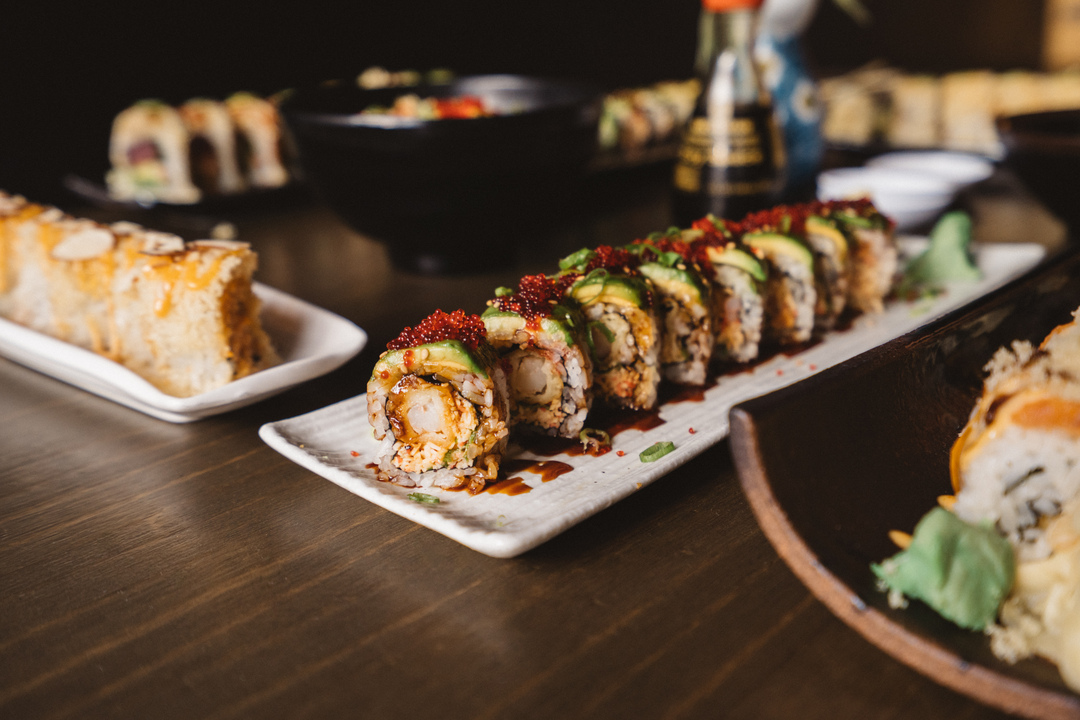 2009 S Laflin St, Chicago, IL 60608
A wildly popular neighborhood sushi spot in the vibrant Pilsen neighborhood, Sushi Hoshi offers a truly dynamic variety of maki, nigiri, sashimi, and more. Treated with the same eye for quality and care as Hinoki Sushiko's menu, the fresh and delicious flavors on the menu at Sushi Hoshi can be enjoyed for dine-in, carryout, and delivery.
The casual dining room and expansive outdoor patio offer a great spot to enjoy the high-quality sushi creations alongside a playful cocktail list, and a killer selection of sake and Japanese beer. Located at the corner of Laflin and Cullerton, Sushi Hoshi has quickly become a staple in the Pilsen neighborhood and continues to attract fans citywide.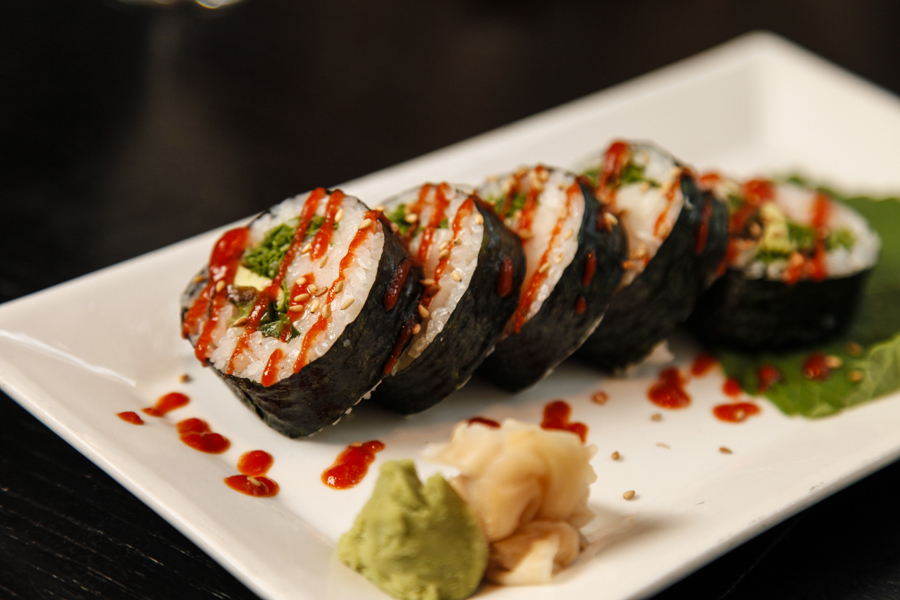 110 W Illinois St, Chicago, IL 60654
The dishes at this restaurant are influenced by the culture and food in Southeast Asia. This sushi spot in Chicago obtained its name from a piece of land called the Sunda Shelf. This landmass is currently inundated with water. However, it was once a gathering place for a variety of cultures that originate from Indonesia, Japan, and Thailand. 
The menu at this restaurant provides all-you-can-eat sushi, noodles, rice, nigiri, and sashimi. People drive to Chicago from the suburbs to try entrée such as the Garlic Crab Noodles. This meal is crafted with lo mein noodles, garlic butter, scallions, and crab. Are you looking for an appetizing rice dish? The Crazy Rice meal features tiger shrimp, ghost pepper chili sambal, chicken, fried egg, cucumbers, and shrimp sauce.
Since this is technically a sushi spot, you can't overlook the large selection of sushi rolls. The Garden Roll is filled with ponzu sauce, nori, asparagus, basil, greens, cucumber, and mango. If you're searching for an extravagant dish, the Midori comes with cilantro, jalapenos, hamachi, cucumbers, wasabi tobiko, scallions, and lime.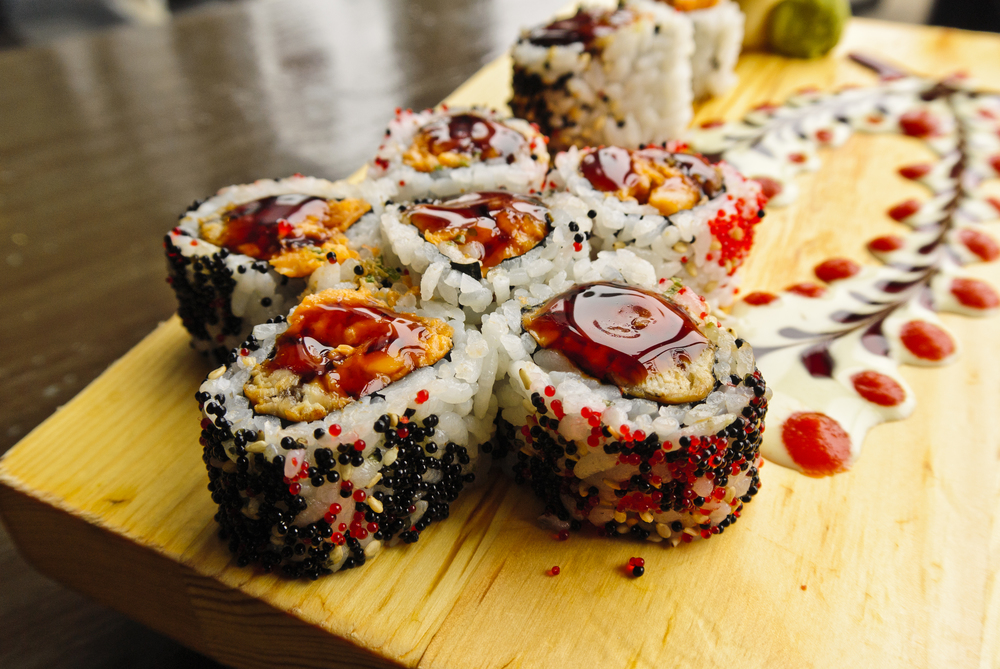 1751 W Chicago Ave, Chicago, IL 60622
This popular sushi place in Chicago was established in 2011 by a man named Yut Vong. The staff at Yuzu Sushi & Robata Grill is dedicated to creating innovative sushi rolls, robata, and dishes that appeal to a young demographic in the city. The customer base at this sushi restaurant ranges from young adults to seasoned professionals that are looking for a place to conduct corporate and client meetings.
A dish that is popular with regular customers at this Japanese restaurant is the Born to Chill sushi roll. This entrée is assembled with tuna, cucumbers, avocados, green onions, jalapeno mayo, salmon, black pepper sauce, and micro greens. If you take a peek at other tables, you may witness a young couple devouring an epic entrée that is known as Breaking Bad.
This sushi roll is concocted with shrimp tempura, marinated tuna, friend ginger, scallions, grilled asparagus, avocados, smoked pepper mayo, and cucumbers. This massive roll is only for the brave. If you're not in the mood for sushi rolls, this restaurant also offers sashimi platters, grilled skewers, and appetizers. Instead of ordering a full meal, a large number of diners choose to split appetizers at this establishment.
An order of Bang Bang Shrimp and Baked Mushrooms can easily feed two to three people. The shrimp is cooked with sweet chili aioli and a fresh spring mix. Yuzu Sushi & Robata Grill offers a large selection of sake, beer, and wine. This sushi place in the city allows customers to bring their beer and liquor.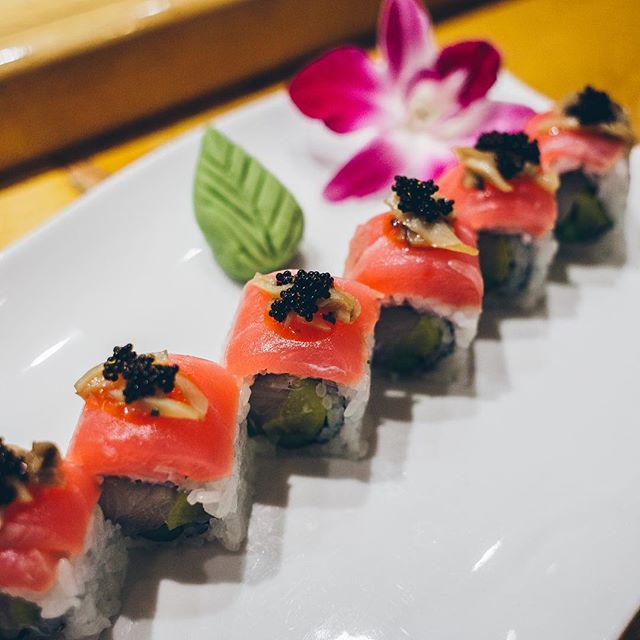 1829 W Chicago Ave, Chicago, IL 60622
Arami is a contemporary Japanese restaurant in Chicago's West Town that features a casual and inviting ambiance. The most popular sushi rolls at this Japanese restaurant include Spicy Sake, Futo Maki, Kyuri, and Aomi. The Spicy Sake roll is filled with fresh salmon, scallions, and a small amount of chili oil to give it a kick.
If you're not a fan of spicy entrées, we recommend ordering the Aomi sushi roll. This dish features blue skin fish that is stuffed with sesame, shiso, ginger, and scallions. If you're looking for a mixture of savory and spicy, the Futo Maki roll is assembled with spicy mayo, avocados, cucumbers, jalapenos, and cilantro.
If you're looking for a place to bring a date, this sushi spot offers a dinner package that is designed to feed two people called the Arami Experience. The package includes edamame, sashimi, miso soup, six pieces of nigiri, maguro kani, tako wasa, seasonal tempura, and tokubetsu maki.
Once you are finished with dinner, their staff will provide you with a fresh hand-assembled mochi dessert. This restaurant offers reservations, delivery, and carry-out. This Japanese place is equipped with a full bar with a large beer selection. If you're searching for all-you-can-eat omakase-style sushi, we recommend traveling to Arami in the city.
Read More: 8 Popular Juice Bars to Visit Near You in Chicago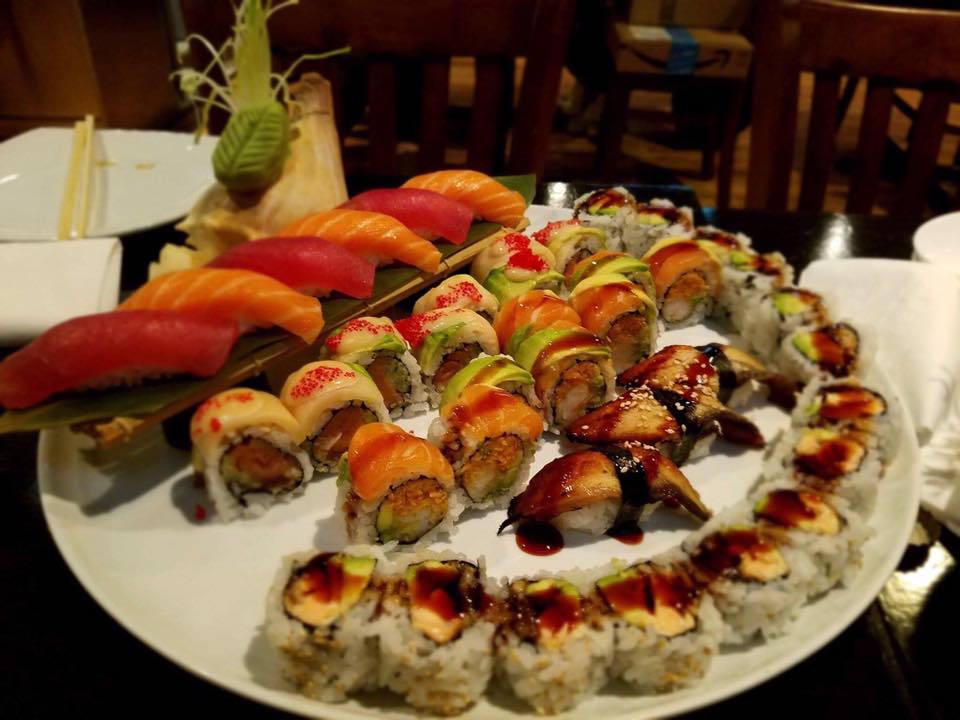 2257 W North Ave, Chicago, IL 60647
Runa Bucktown is a Japanese restaurant in the Wicker Park area that is known for its fresh sushi rolls and delivery services. This sushi place in Chicago is popular among hipsters and young adults for its fresh interpretation of classical recipes. Before choosing your main dish, we recommend selecting one or two appetizers to dive into the Asian culture.
The Mikkusu is crafted with salmon, olive oil, ikura, white tuna, ahi tuna, Himalayan pink salt, and scallions. Other appetizers to consider include Spicy Tuna Ravioli, Chipped Maguro, or Hamachi Kama. In addition, the menu at Runa Bucktown in Chicago features a variety of sushi and sashimi platters. The Sushi and Sashimi Platter is an excellent meal for customers that are looking for all-you-can-eat sushi because it consists of 9 pieces of sashimi, tuna maki, and 5 pieces of sushi that will fulfill your cravings.
If you're looking for a fancy dish, you should consider ordering the Ahi Poke Bowl. This meal includes ahi tuna, cilantro, sesame oil, scallions, masago, avocados, and rice. The Ahi Poke Bowl is also filled with fresh seaweed salad. Other popular entrées on the menu at Runa Bucktown include pork tonkatsu, ribeye steak teriyaki, signature sub, sushi rolls, Mongolian beef, and chili stir-fry. This sushi place in Chicago offers convenient online ordering options and a variety of specials to help you save money on entrées, appetizers, and drinks.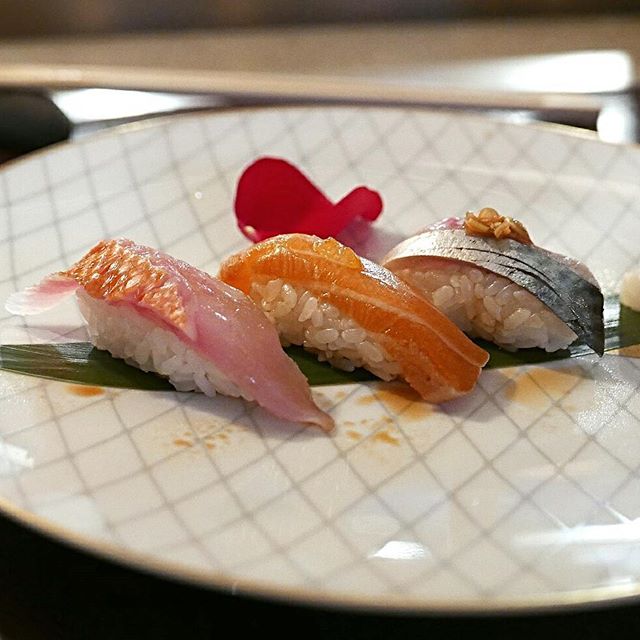 2638 N Lincoln Ave, Chicago, IL 60614
This sushi place has all the essentials – hot and cold apps, sashimi, maki, and cocktails – and it executes each of them flawlessly. Many Chicagoans will claim this Lincoln Park sushi spot to be their favorite, and we get it.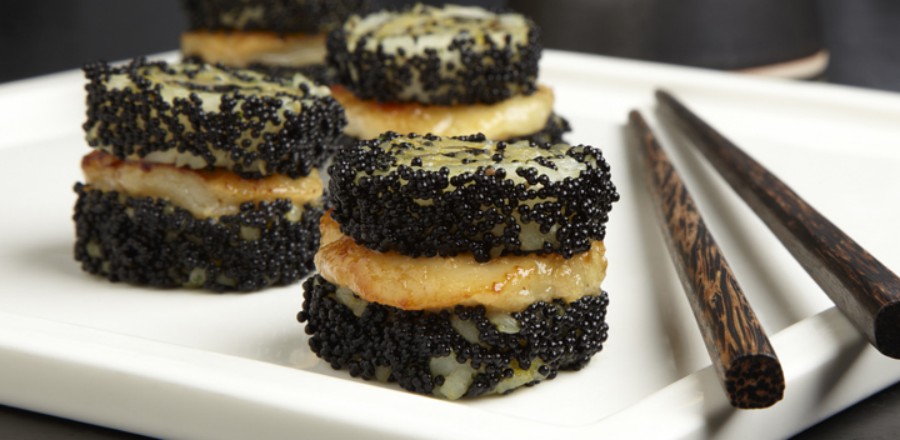 2045 N. Damen Ave, Chicago, IL 60647
Step into this trendy, social restaurant in Chicago with a group of friends. The ambiance at this establishment is upscale, but not too fancy. Trust us – if you suggest going here for dinner, people will get excited. It tends to get busy in the evenings, so call ahead.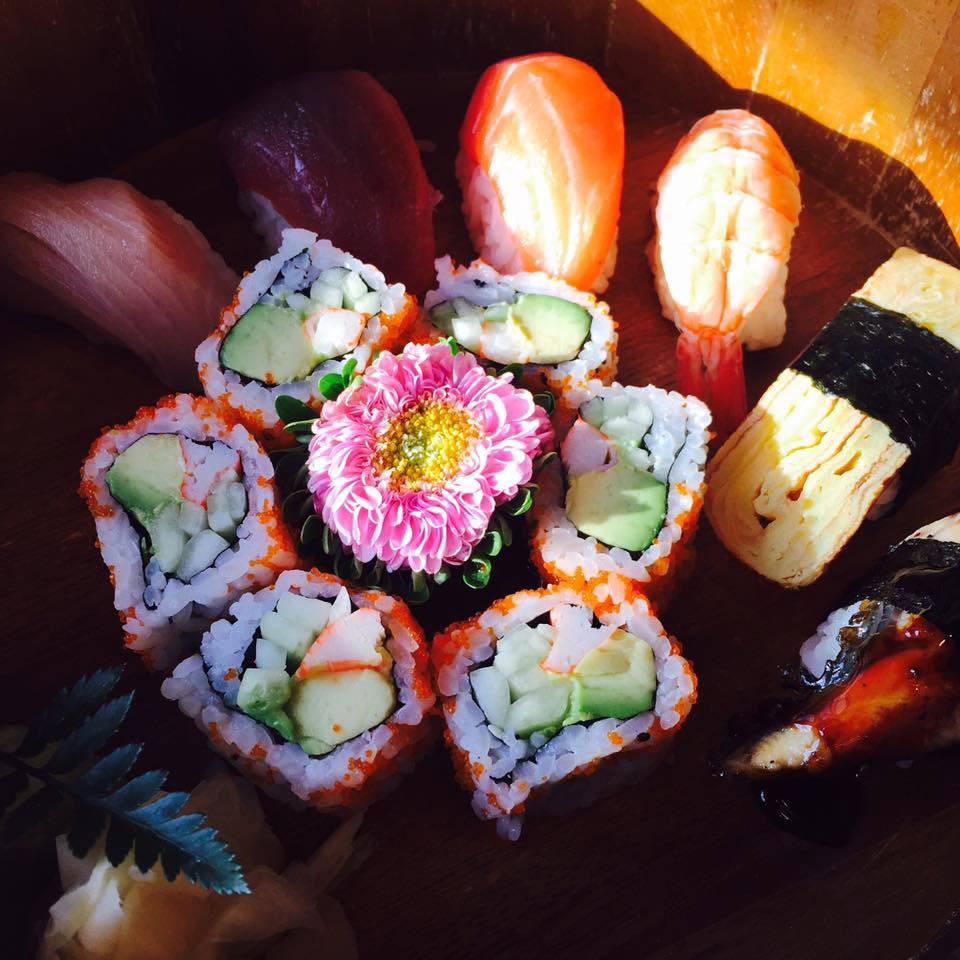 3313 N Broadway, Chicago, IL 60657
Wakamono is a casual sushi spot in the Lakeview area of Chicago that was started by Kai Togami. While this establishment is known for its sushi, a large number of residents visit this restaurant because of the expansive drink menu. From premium sake, Sapporo, champagne, and red wine, to cocktails, there are plenty of options to quench your thirst.
Once you have a drink, you will need at least 10 minutes to look over the large sushi menu. If you're in the mood for a yellowtail, the Emerald Wave sushi roll is filled with asparagus, wasabi qp, tempura crumbs, yellowtail, avocados, wasabi tobiko, and cucumbers. If you skipped breakfast and lunch, an excellent way to fill your stomach is to order the Three-Headed Godzilla sushi roll.
This dish is assembled with shrimp tempura, cream cheese, unagi sauce, seared scallops, crab, tempura crumbs, scallions, pickled ginger, and avocados. This sushi place in Chicago is also known for its ramen dishes. The Yasai Vegan Ramen meal is crafted with bamboo, mushroom broth, nori, tofu, and tremella mushrooms.
If you are looking for ramen noodle dishes with salmon, we recommend ordering the Salmon Miso Ramen. This entrée includes baby bok choy, ginger, grilled salmon, and miso shoyu dashi. The interior of this Japanese restaurant features a beautiful bamboo trim and a bar. There are plenty of outdoor seating options at Wakamono to ensure you're able to enjoy the beautiful weather.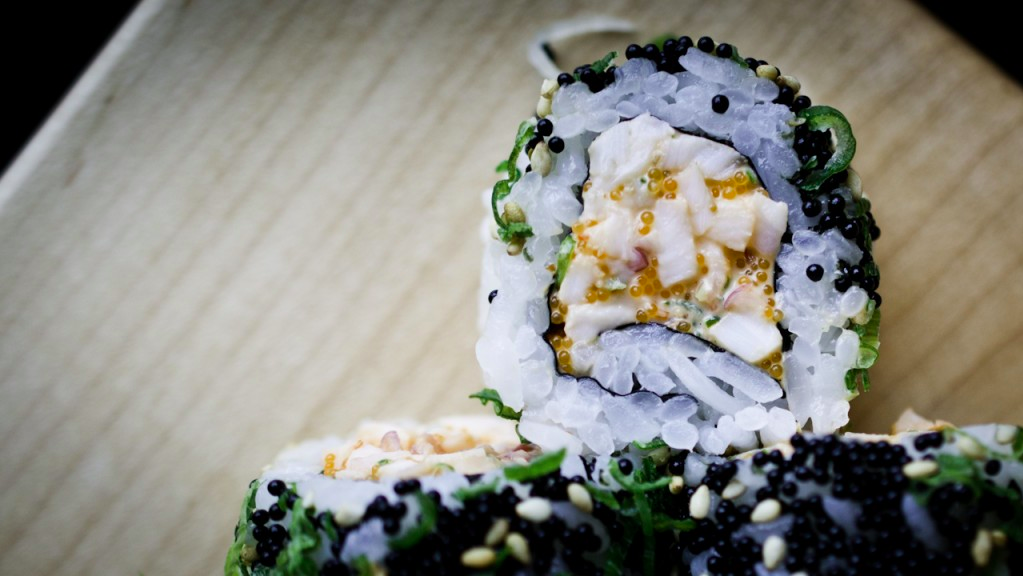 823 W Randolph St, Chicago, IL 60607
Situated on a busy corner on Randolph's "Restaurant Row," this is the kind of sushi place that'll have you talking for days about how freakin' great it was. Melt-in-your-mouth rolls will have you smiling at the first bite, and a superb list of Japanese craft beers and whiskey top it off perfectly. Bring someone here and they'll surely be impressed.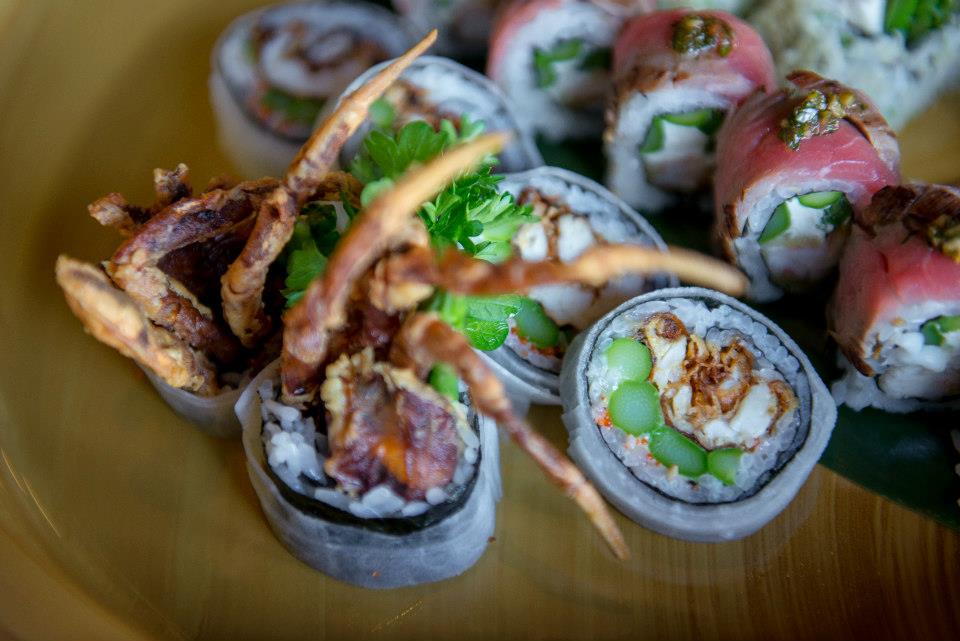 730 S Clark St, Chicago, IL 60605 | 1217-1219 W Fullerton Ave, Chicago, IL 60614
Enjoy your sushi night in this South Loop spot with funky digs and relaxed vibes. The line for a table can get pretty lengthy here, so make sure to plan. Oh, and if you want your sushi fix without leaving your couch, it's cool. They deliver.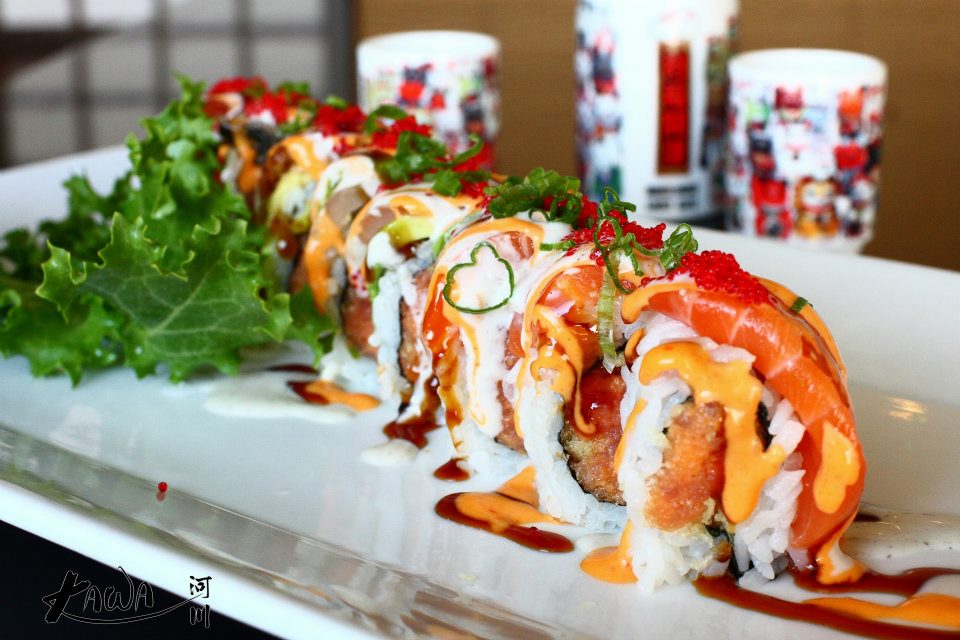 3417 S Halsted St, Chicago, IL 60608
Hailing from Bridgeport, the unassuming South Kawa is somewhere we'd encourage you to put on your bucket list. We challenge you to find something on the menu at this Japanese restaurant that's not delicious. Trust us, it's impossible.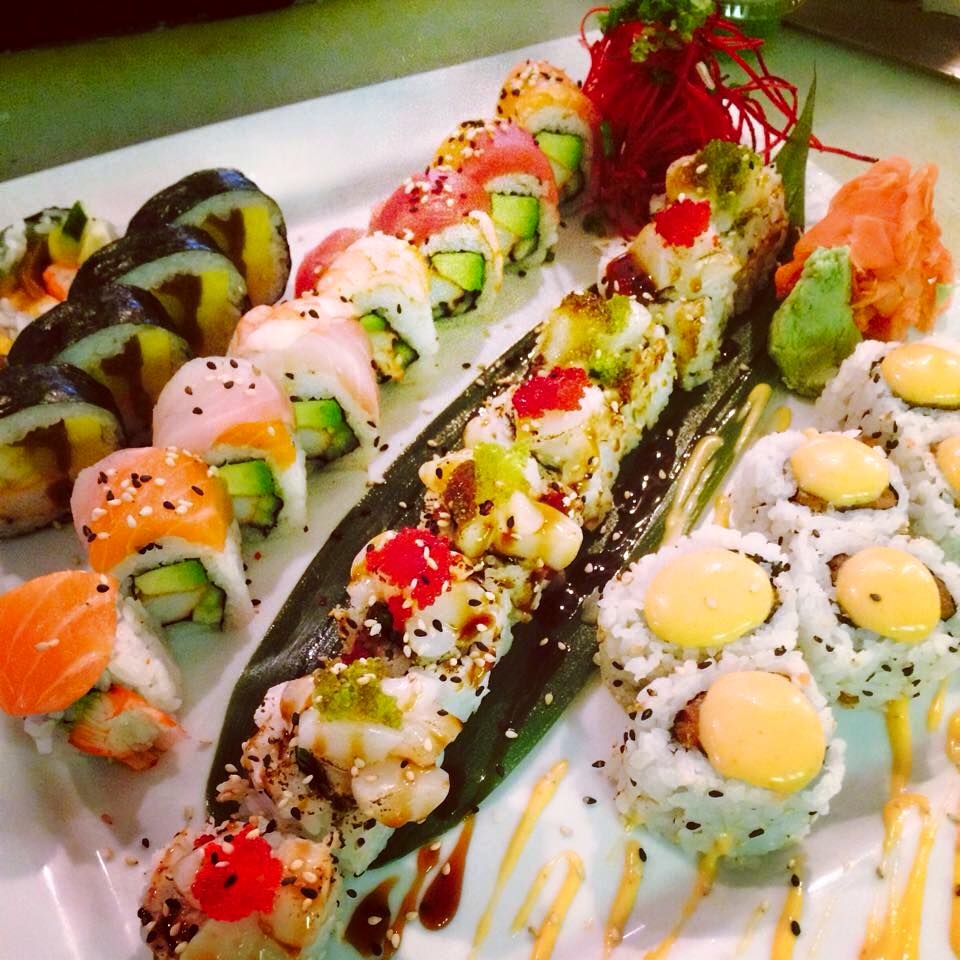 1375 E 53rd St, Chicago, IL 60615
Shinju Sushi provides a countless number of sushi entrées that are accompanied by healthy vegetarian options. If you are in a rush, this restaurant offers fast and reliable pickup or delivery services. This sushi place in Humboldt Park of Chicago is known for its bento boxes. For individuals that may be unfamiliar, a bento box is a meal that includes essential food categories such as protein, fruits, grains, vegetables, and dairy. The most popular bento boxes include Salmon Teriyaki, Tender Beef, Shrimp Tempura, and Scallop Teriyaki.
If you're looking for restaurants to get all-you-can-eat sushi, the menu at Shinju Sushi features countless number of sushi dishes. The Sashimi and Sushi Combo features four pieces of sashimi, tuna maki, and nigiri. If you have a craving for deep-fried scallops, the Scallop and Bacon Don entrée is assembled with deep-fried scallops, bacon, eel sauce, and sushi rice. 
On the other hand, the delicious Salmon Don meal includes delicious salmon, sushi rice, and ikura. This meal comes with side dishes such as kanpyo, oshinko, shiitake, and miso soup. Although this Japanese restaurant is a great place to order lunch or dinner, a large number of customers choose to share a couple of appetizers. 
The Vegetable Tempura appetizer is well-known among residents in the city. It is crafted with sweet potatoes, green beans, tempura sauce, and zucchini. Other popular appetizers include Crispy Calamari, Kani Su, Gyoza, Harumaki, Kimchi, and sesame spinach.  The Kimchi is a mixture of seasoned vegetables such as Korean radish and napa cabbage. Before reaching your table, the vegetables are seasoned with gochugaru, jeotgal, garlic, spring onions, and ginger.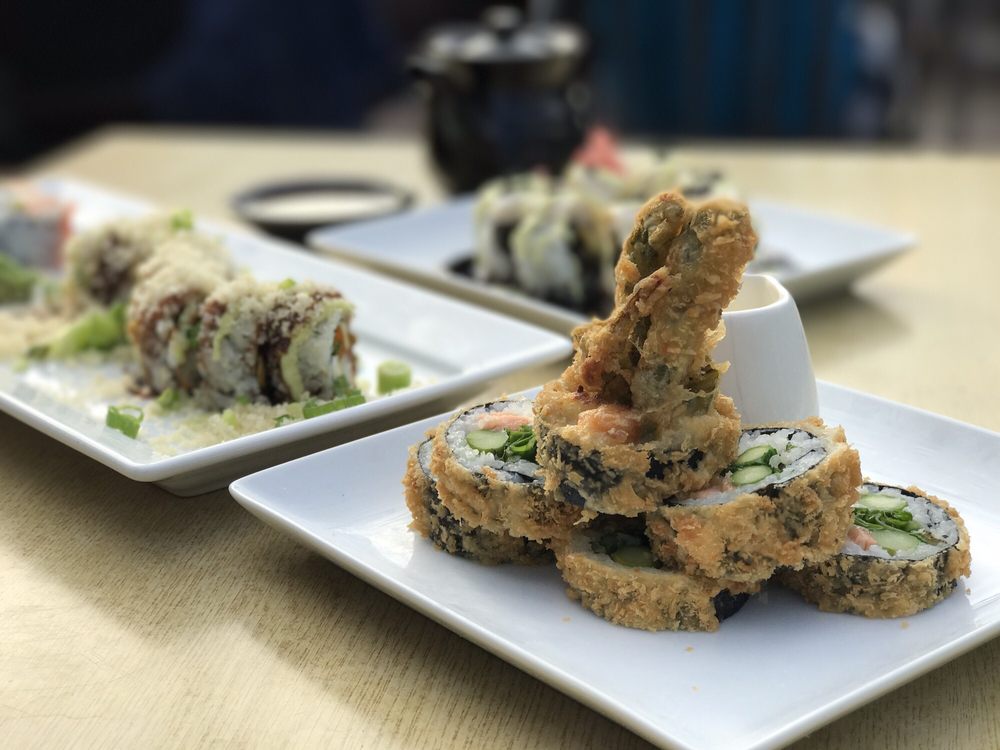 1500 W Division St #3344, Chicago, IL 60642
This BYOB sushi bar in Wicker Park, Chicago is conveniently located and has cool vibes on the inside. Although the dishes are expensive, each customer is provided with large portions and all-you-can-eat sushi.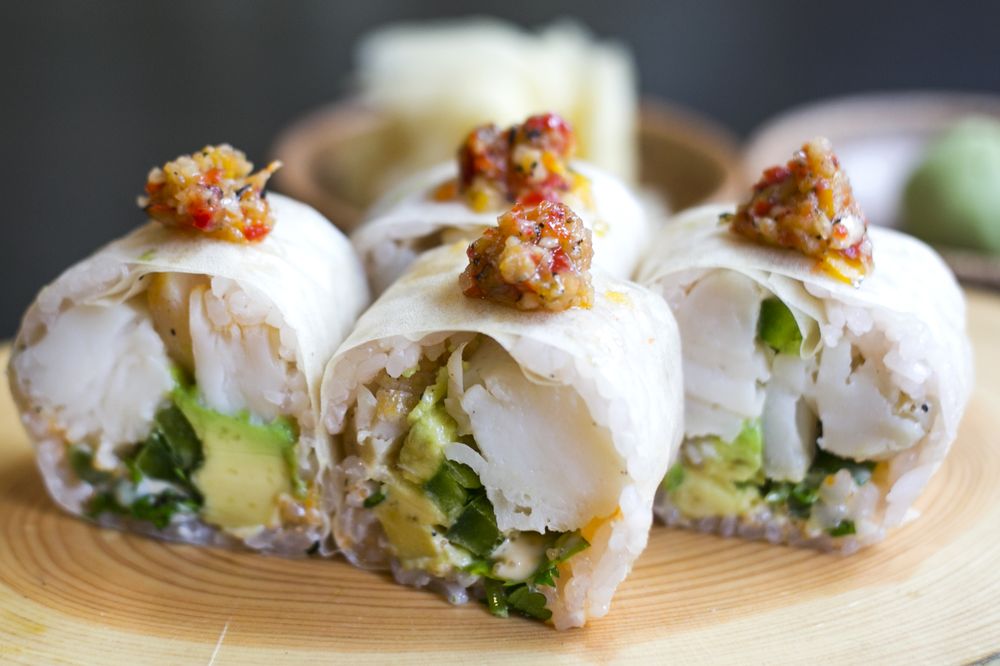 230 W Erie St, Chicago, IL 60654
The Union Sushi & Barbeque Bar is one of the best destinations to get sushi in Chicago. This restaurant features inventive takes on sushi served in an edgy space in River North. Try anything from their expansive menu – from the lunchtime bento box specials to smoky barbecued seafood, to noodle dishes, and of course, an assortment of sushi rolls.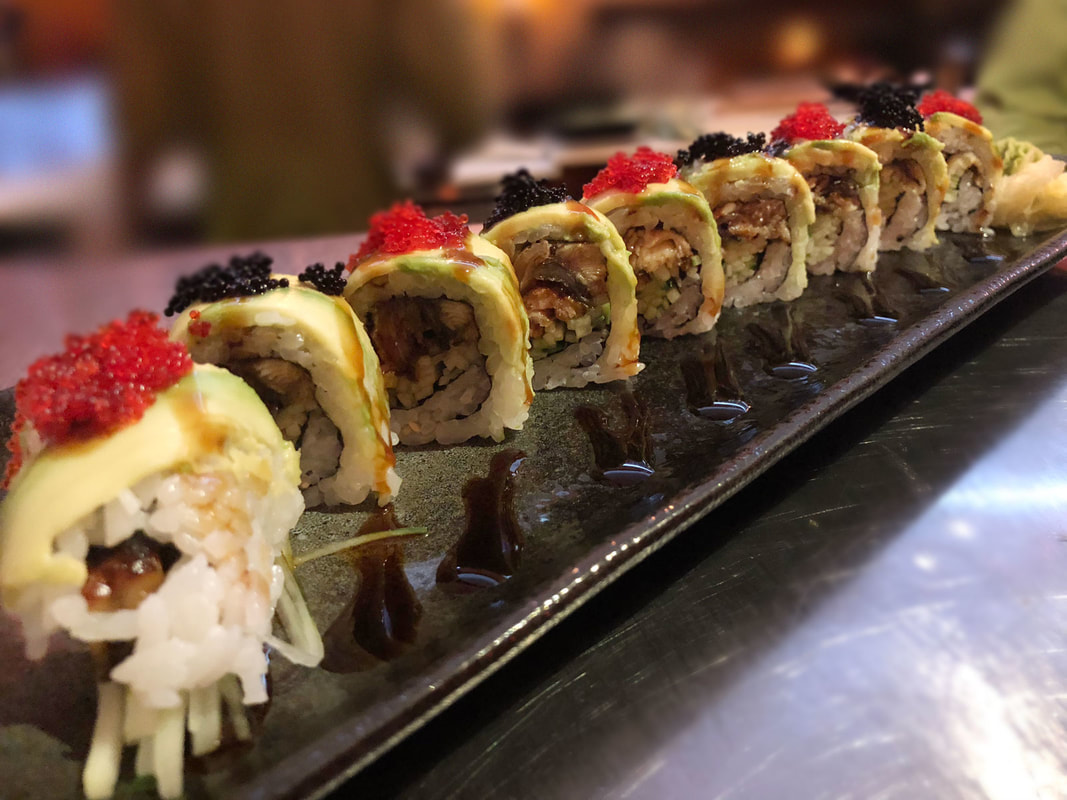 3344 N Halsted St, Chicago, IL 60657
Rollapalooza is a quaint sushi restaurant in Boystown of Chicago that is perfect for a casual lunch. Considering how comfortable the prices are, the sushi is surprisingly good here. They've got a pretty large list of signature rolls, so you're guaranteed to find something. Make sure to go here for a failsafe option.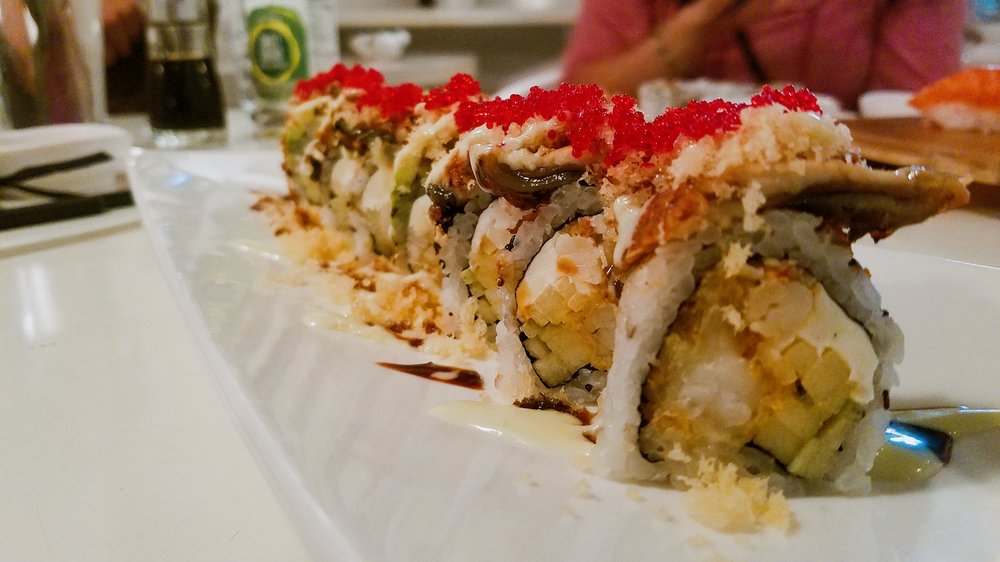 710 N Rush St, Chicago, IL 60611
There's no "you can't sit with us" talk at this sushi restaurant, because it's all about friendship here, if you couldn't tell by the name. The menu at Friends Sushi features top-notch appetizers and affordable entrées that come with large portions of all-you-can-eat sushi.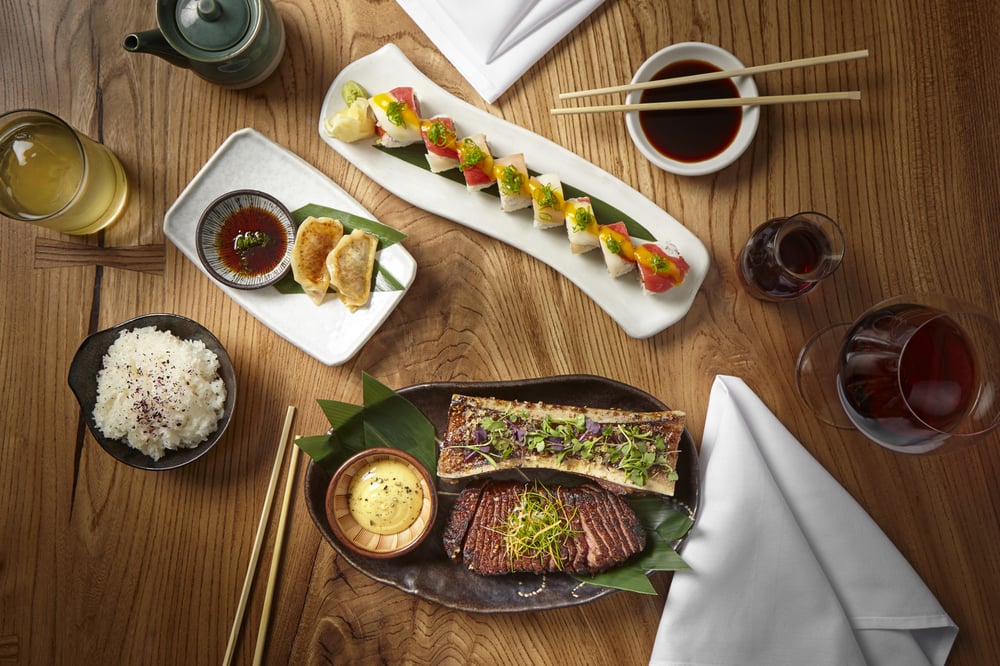 456 N Clark St, Chicago, IL 60654
Beautifully presented Japanese dishes made with high-quality ingredients are what this award-winning restaurant is known for. Even though it has locations in other U.S. cities too, it's still a must when you're in River North.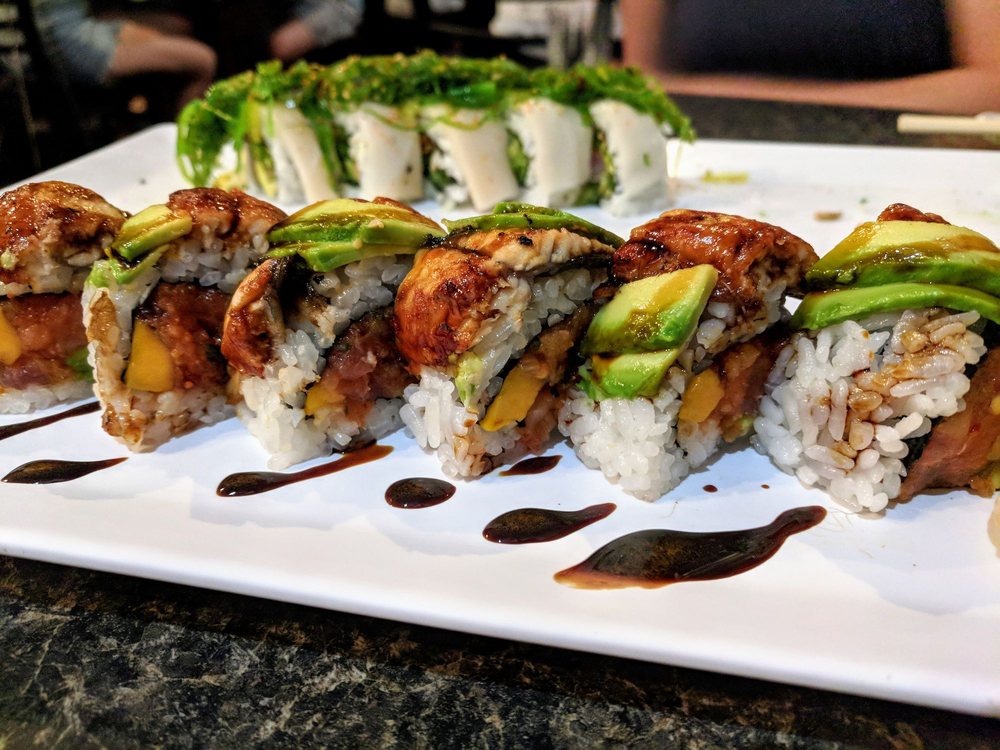 2546 N Clark St #1712, Chicago, IL 60614
This cozy Lincoln Park joint is a cult favorite amongst Chicagoans – people swear by it. One bite of these delectable rolls and you'll immediately plan your next visit. The best part? It's one of the most affordable places on this list.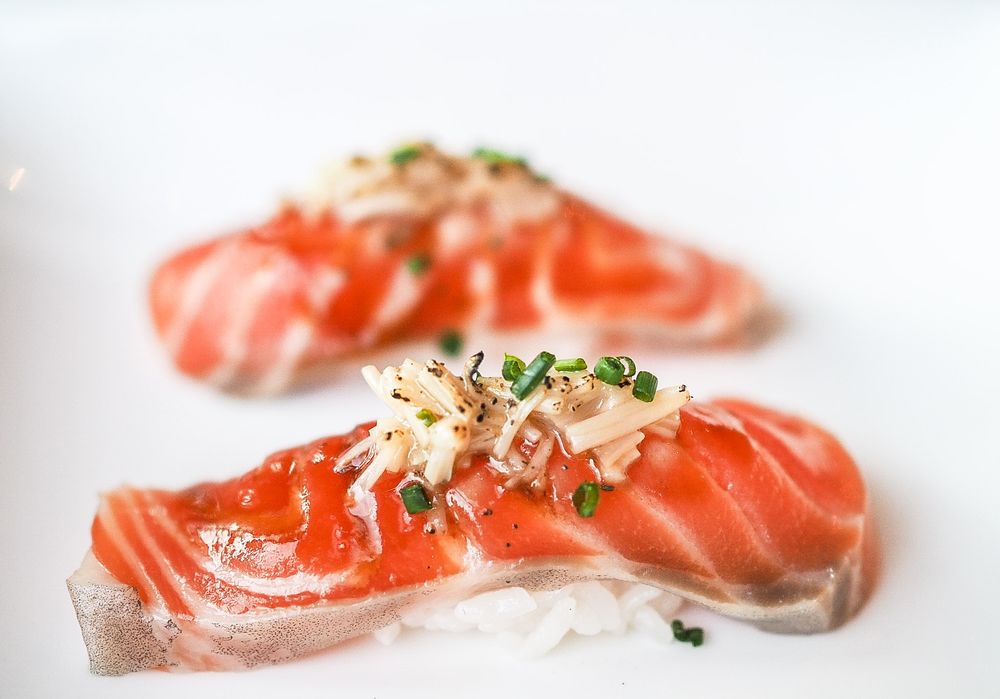 2239 N Clybourn Ave, Chicago, IL 60614
Spice things up with an omakase-style dining experience served in an elevated, modern interior. Using only the freshest fish, Macku is a hit with locals in Lincoln Park.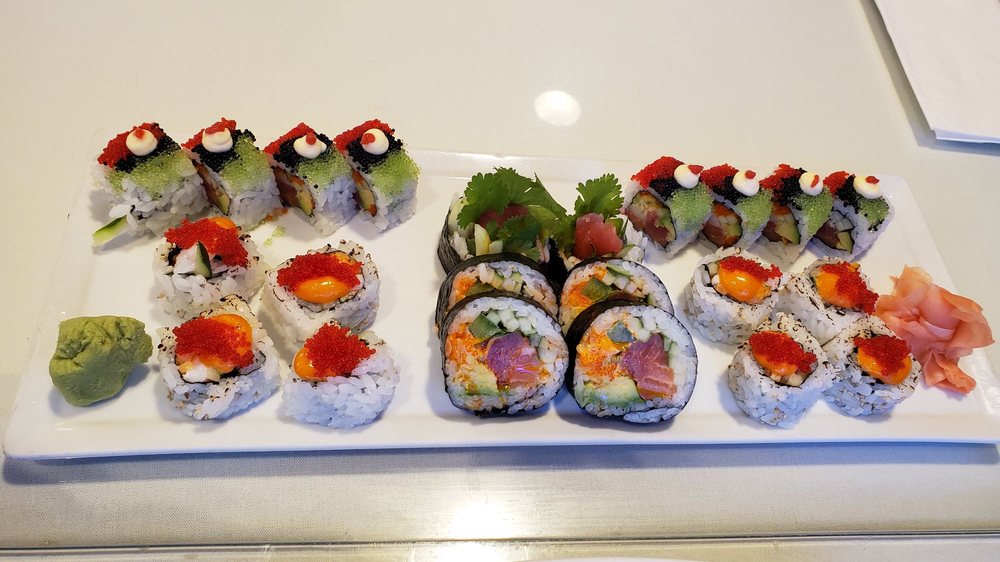 3242 N Clark St, Chicago, IL 60657
Housed in an unassuming storefront on bustling Clark Street in Lakeview, this is a place that's sure to surprise you. Pick anything from their huge selection of appetizers, signature rolls, maki, sashimi, and ramen, and you won't be disappointed.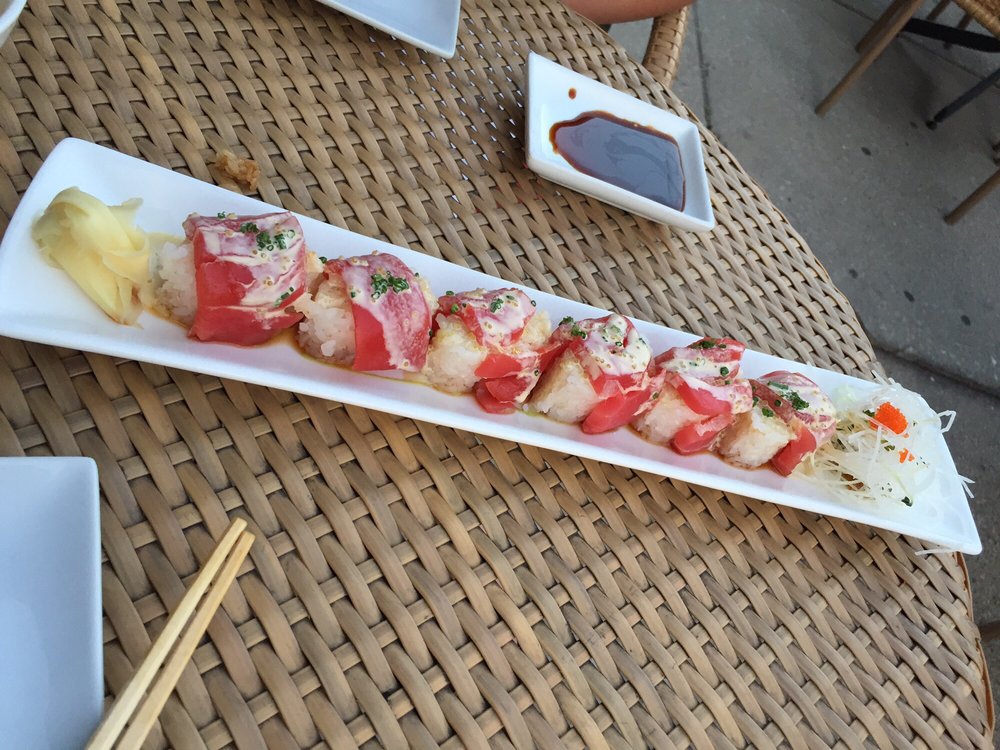 2020 W Division St, Chicago, IL 60622
This small but comfortable space is often met with high praise from anyone that visits. Their thoughtful takes on traditional all-you-can-eat sushi rolls are refreshing to frequent diners, and the chic lounge setting is perfect for a date night.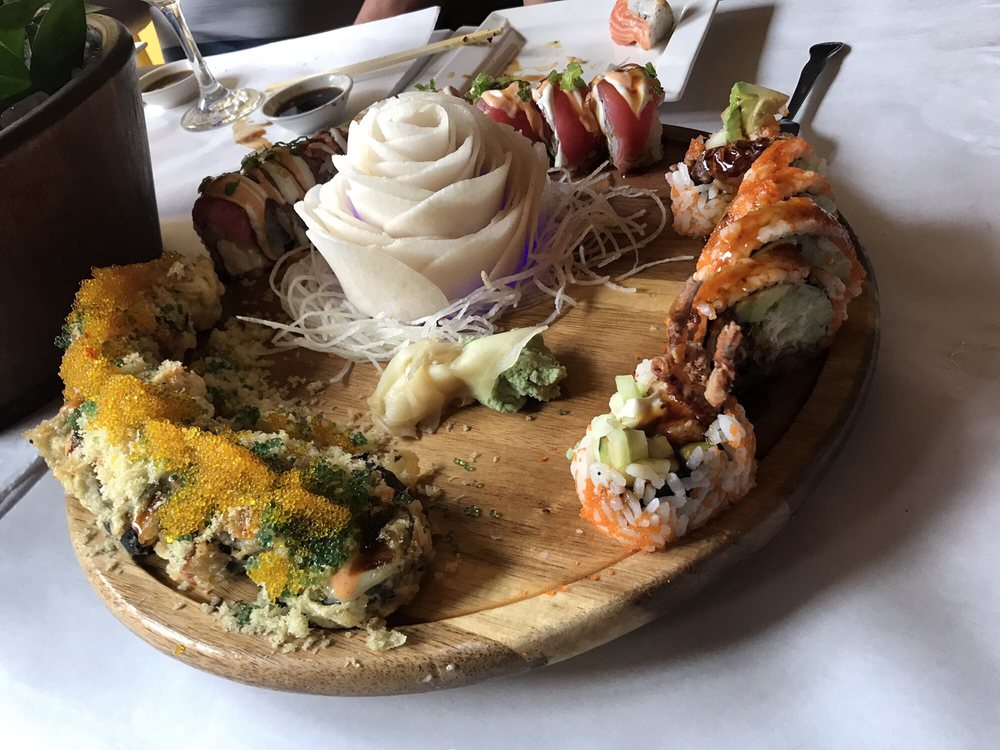 1139 West Grand Avenue, Chicago, IL 60642 | 1131 W Madison St, Chicago, IL 60607
The colorful interior of Butterfly is met with an equally colorful menu featuring generously-sized sushi rolls and various Thai dishes. It's moderately priced and there's more than one location, so this one's a go-to on a spur-of-the-moment sushi night.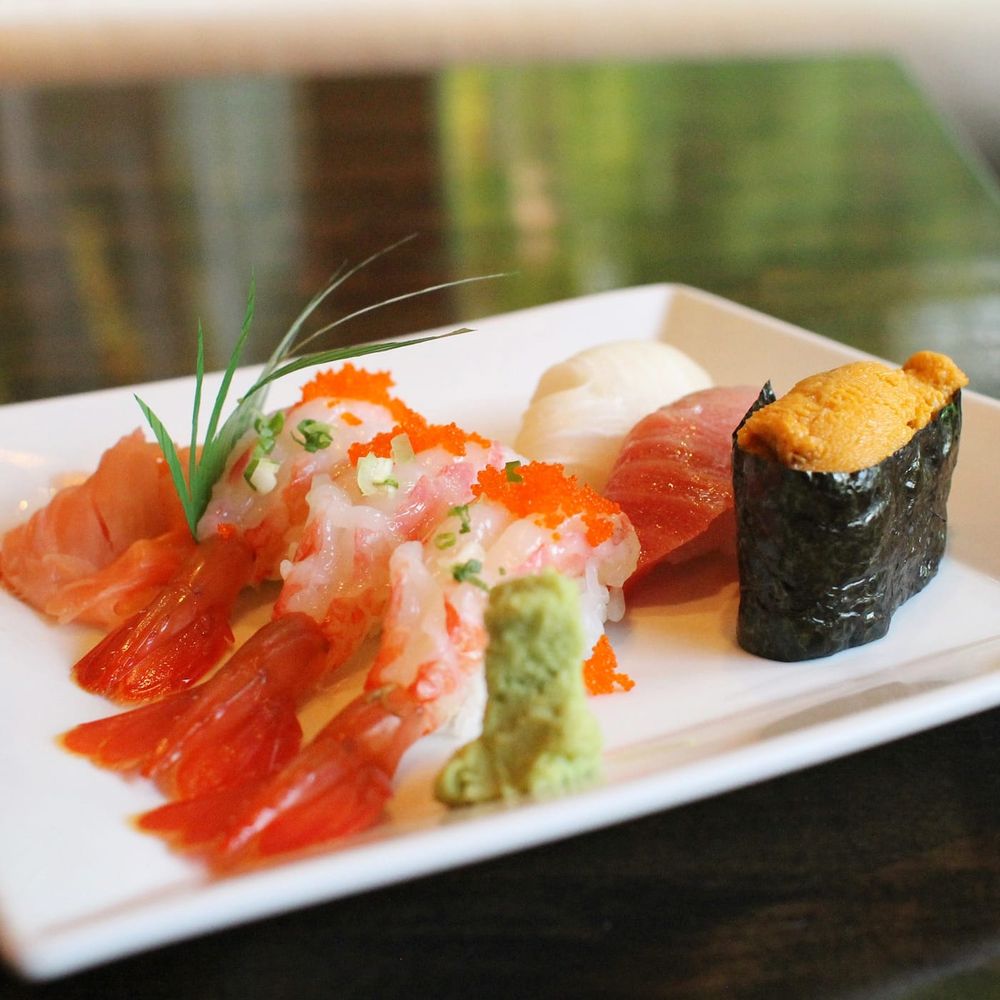 2010 N Sheffield Ave, Chicago, IL 60614
This place receives nothing short of rave reviews and for good reason. The highly-acclaimed Lincoln Park restaurant uses high-quality ingredients to craft its sushi rolls to perfection. If you've wondered what all the hype was about, go see for yourself.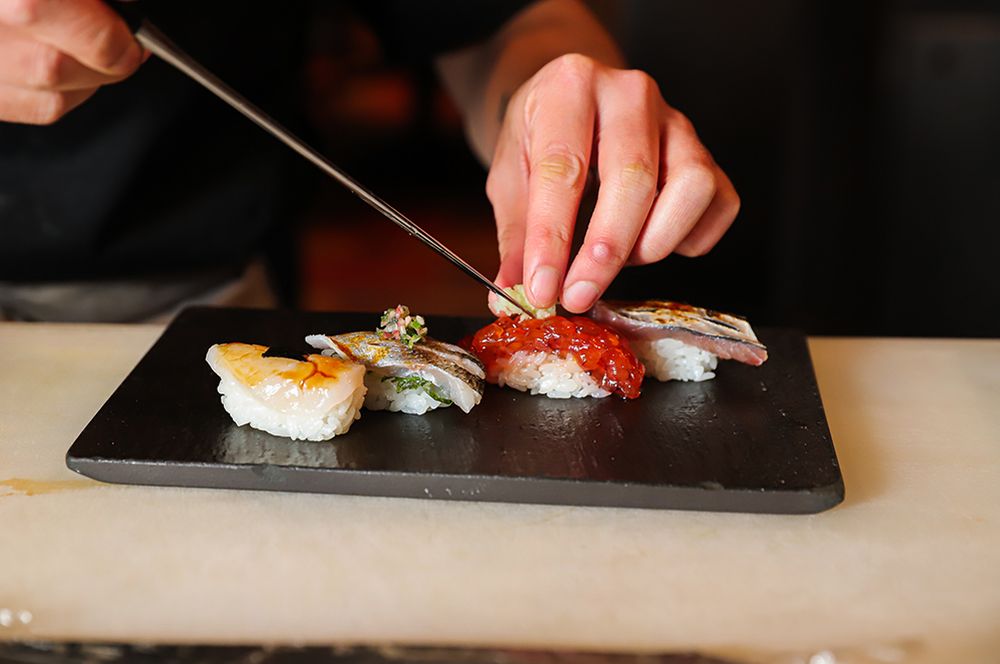 820 W Lake St, Chicago, IL 60607
Brought to you by the renowned Boka Restaurant Group, this heavy-hitter in the West Loop touts a Michelin star, proving that it's a major destination in the Fulton Market District. The menu at this Japanese restaurant in Chicago regularly tops a variety of rewards lists and the Izakaya bar downstairs adds another fun element to the experience.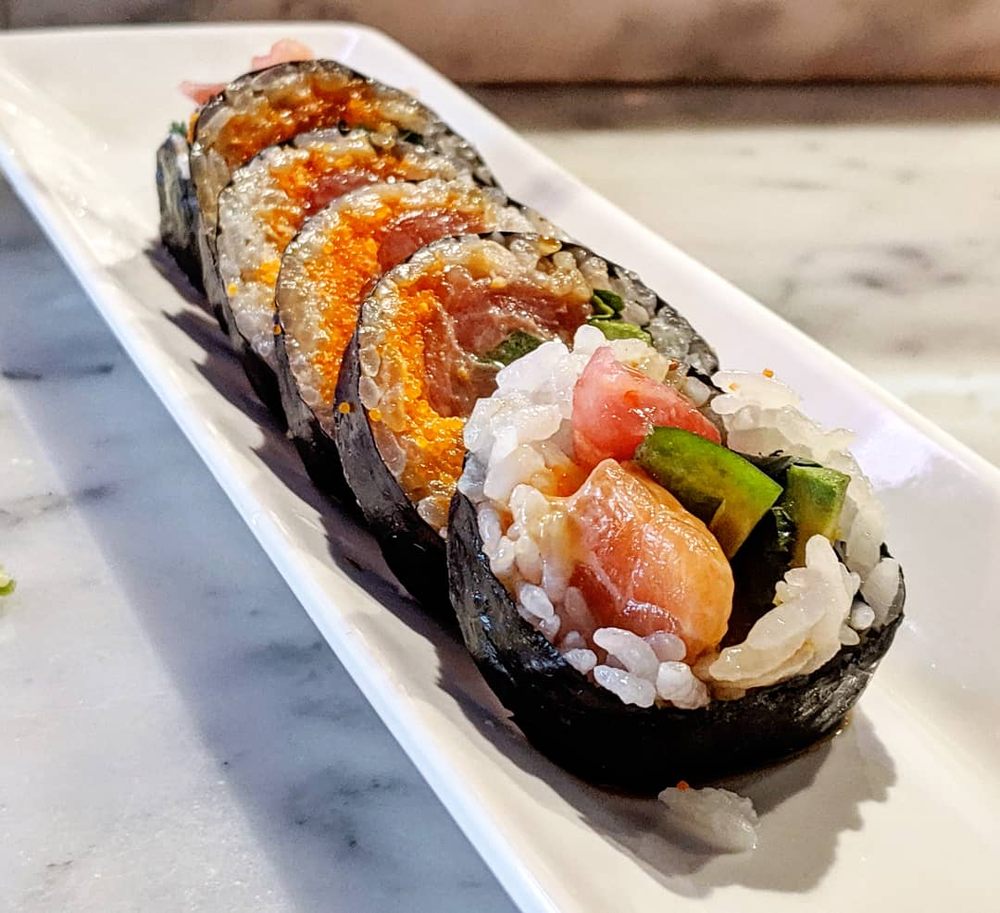 2557 W Chicago Ave, Chicago, IL 60622
Where do we start with this one? Kai Zan is a sushi experience unlike any other in Chicago. Led by two two sushi masters (seriously, they are), prepare to be served a customized, omakase-style meal that's catered to your taste. Does it get any better than that?
At UrbanMatter, U Matter. And we think this matters.
Tell us what you think matters in your neighborhood and what we should write about next in the comments below!
Featured Image Credit: Momotaro
READ MORE LIKE THIS
DOWNLOAD THE URBANMATTER APP
[/vc_column_text][/vc_column][/vc_row]