WARNING: This post contains graphic images of painfully delicious burgers. May induce involuntary salivating, stomach growling, and in some cases arousal.
It's simple. Sometimes, you just… need… a burger.
We believe that there really isn't anything else on Earth that can satisfy you the way that a good burger can. The savory meat seasoned to perfection, the melted layers of cheese, the fresh, fluffy bun – the beauty is almost too much to behold.
As is the case with many classic eats in Chicago, this city doesn't mess around when it comes to burgers. We created a failsafe (and sexy) guide to the absolute best burgers in Chicago. Some of these burgers are even considered to be among the best in the nation, so rest assured, you're getting the real deal.
Make it an indulgent bucket list, of sorts, to try out each burger place near you on this list, if you haven't already. Think there's another burger in town that we overlooked? Let us know in the comments.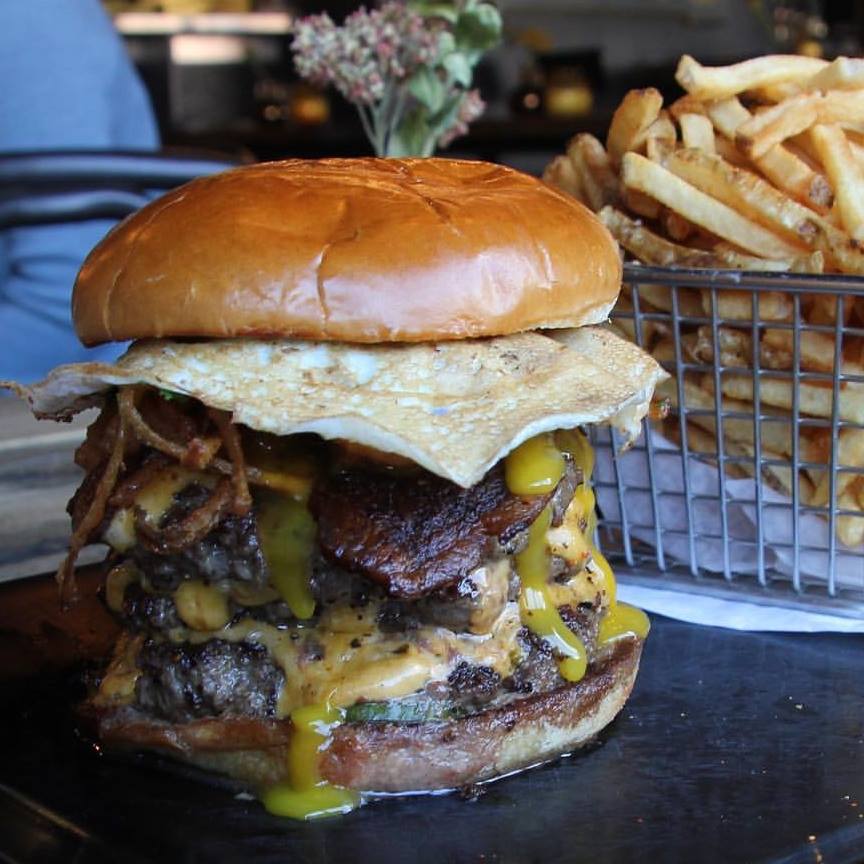 What to Order: Wolf Burger
You can't go wrong with bacon, American cheese, and a fried egg. One of the best burgers to try in Chicago is the Wolf Burger at the Little Bad Wolf. It comes with all of that and three beef patties, onion straws, and house-made pickles.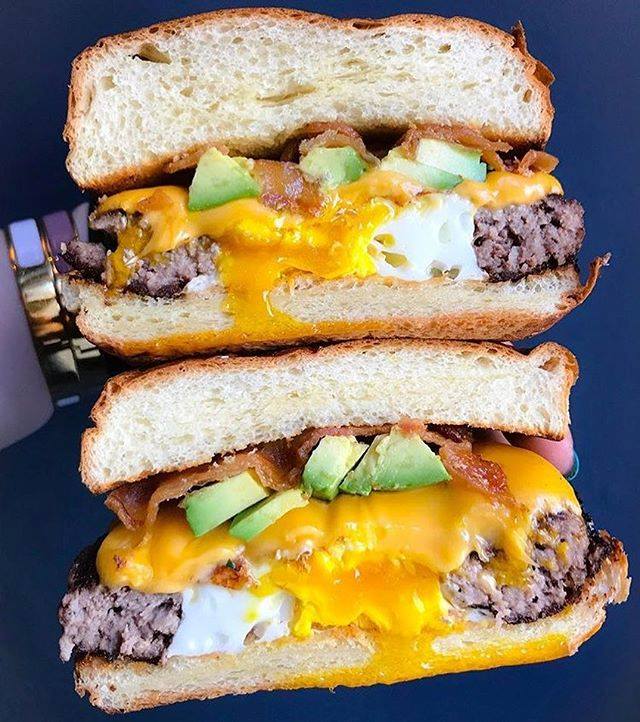 Theory | 9 W Hubbard St
What to Order: Hole in One Burger
Known normally as a sports bar and lounge, Theory can also serve up some delicious food. Their Hole In One Burger has a fried egg placed in the center of the patty and is served on a buttery brioche bun.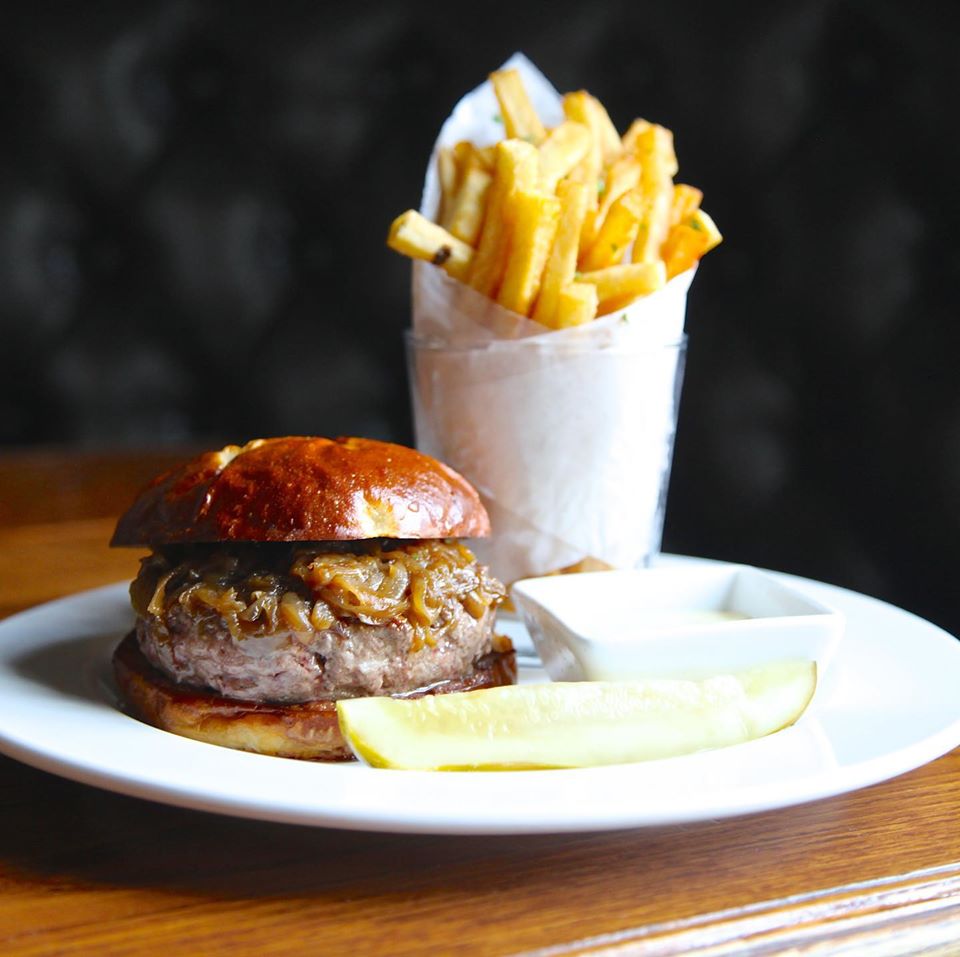 What to Order: Slagel Farms Beef Burger
Mostly known as a British Pub that serves fish and chips, Owen & Engine offers one of the best burgers in Chicago. Made with caramelized onions, chips, malt vinegar mayonnaise and served on a house potato bap, this burger is definitely worth a try.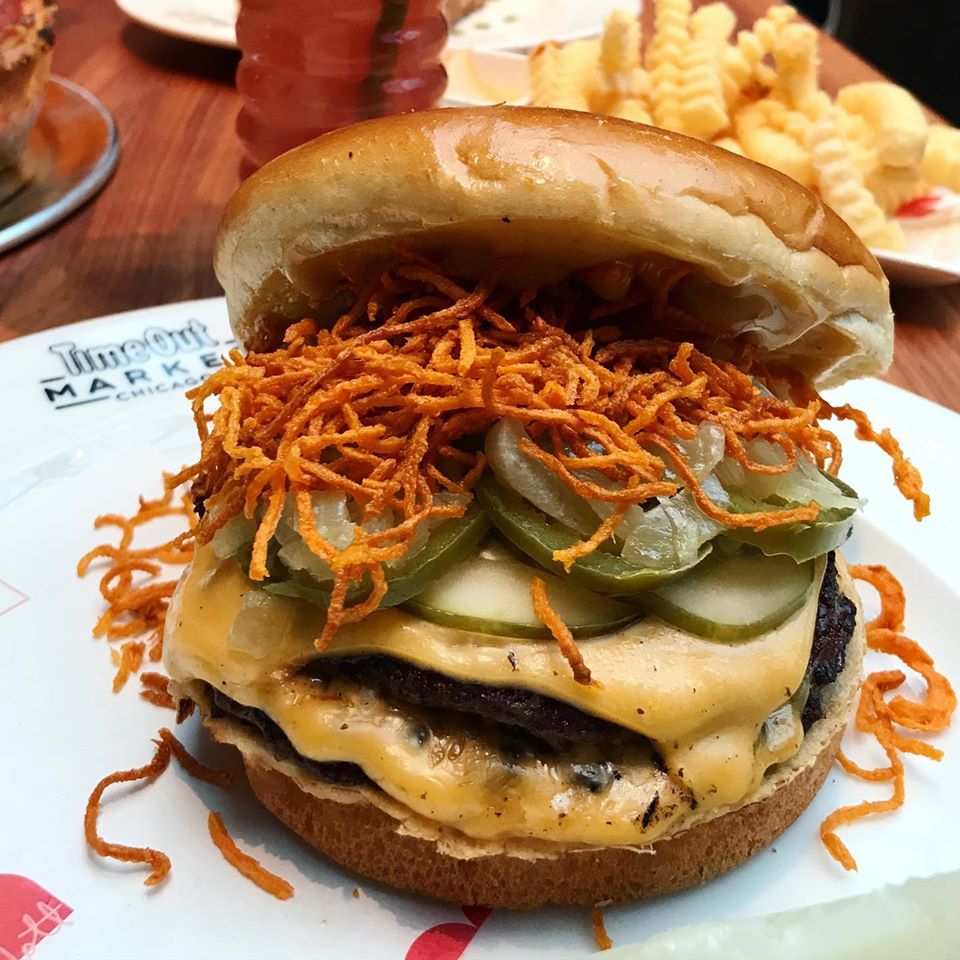 What to Order: Mott Burger
This Asian restaurant can really make a great burger. There Mott Burger is made with sweet potato shoestrings, miso butter, hoisin aioli, pickled jalapenos, and American cheese.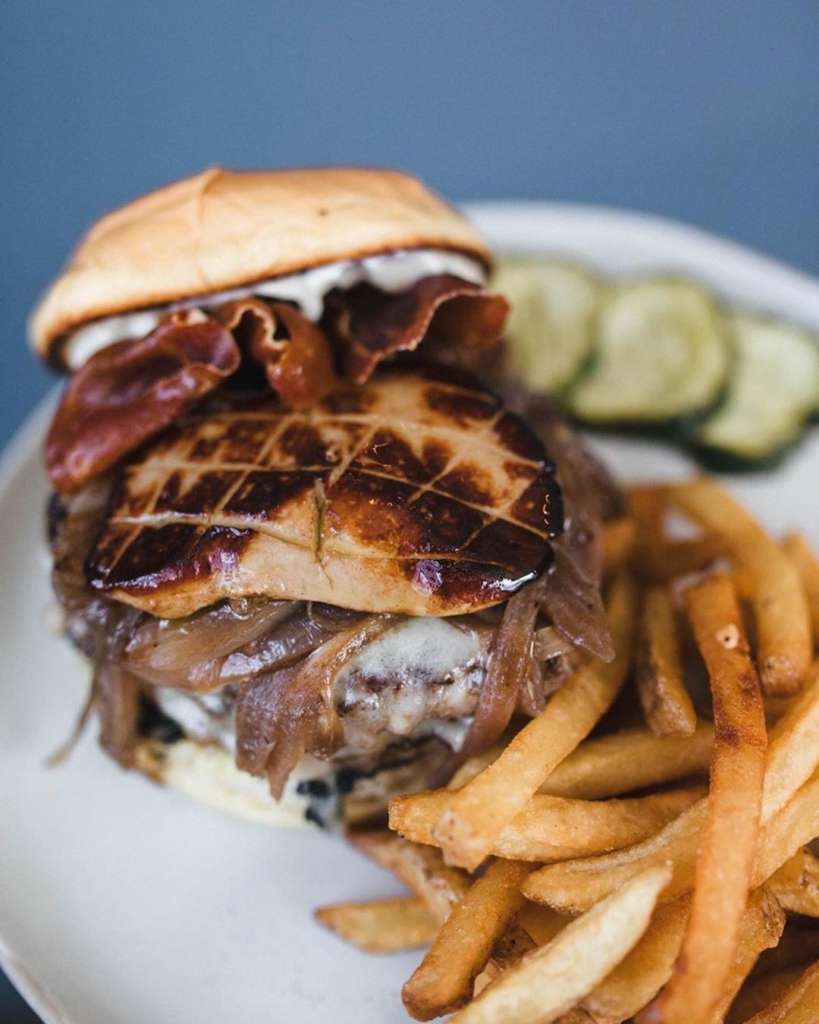 What to Order: City Slicker
This burger place near you in Chicago won the Hamburger hop contest in 2018 and we can see why. The burger is made with not only beef but foie gras, black truffle pesto, and crispy prosciutto di parma.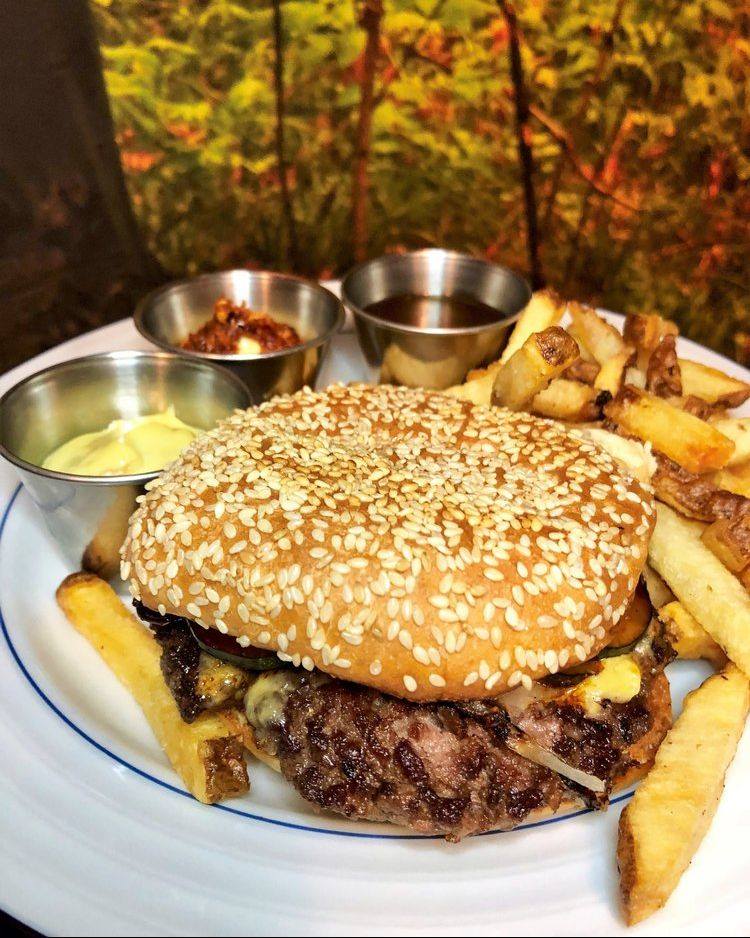 What to Order: The Loyalist Cheeseburger
Named one of the three best burgers in American in 2017 by Bon Appetit, The Loyalist Cheeseburger will not disappoint. The patty is made of short rib, chuck and ground bacon.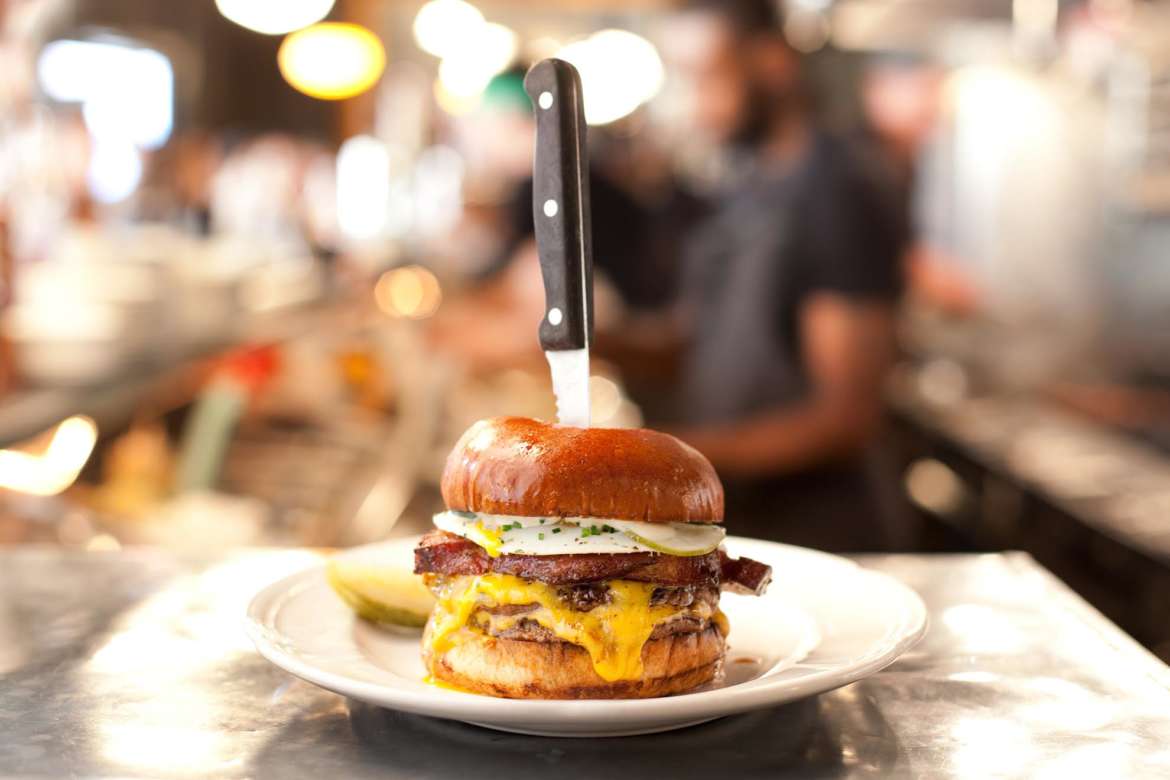 Au Cheval | 800 W Randolph St
What to Order: Cheeseburger (duh)
Whether you decide to get a single or double cheeseburger, Au Cheval has long been known as one of the best and most popular burger places near you in Chicago. You can customize your burger by adding an egg and bacon.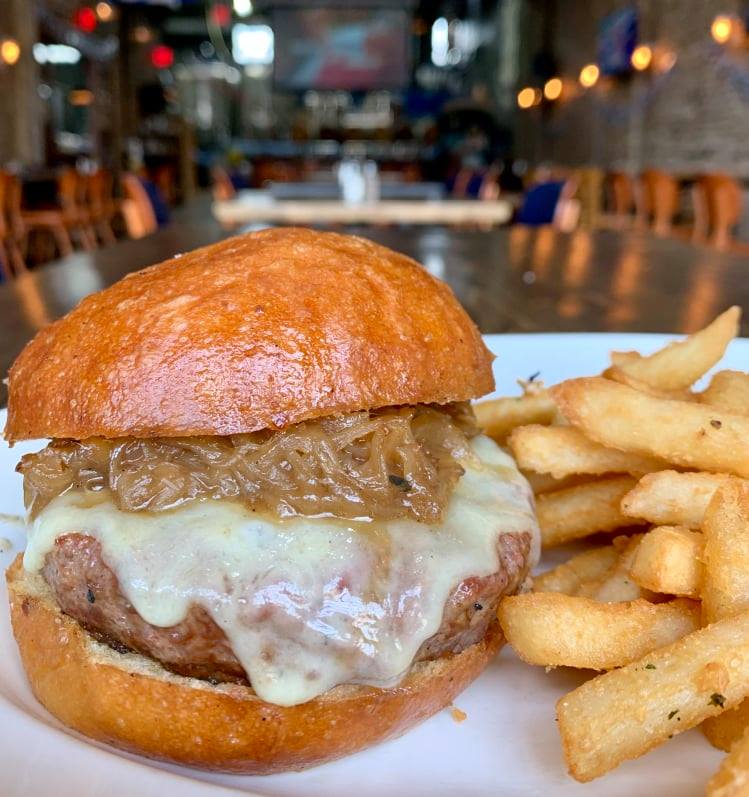 What to Order: OIB Burger
You typically wouldn't expect a brewery to have the best food but Old Irving Brewing Company's OIB Burger hits the spot. They keep it pretty simple but with white cheddar aioli and caramelized onions but sometimes simple is simply the best.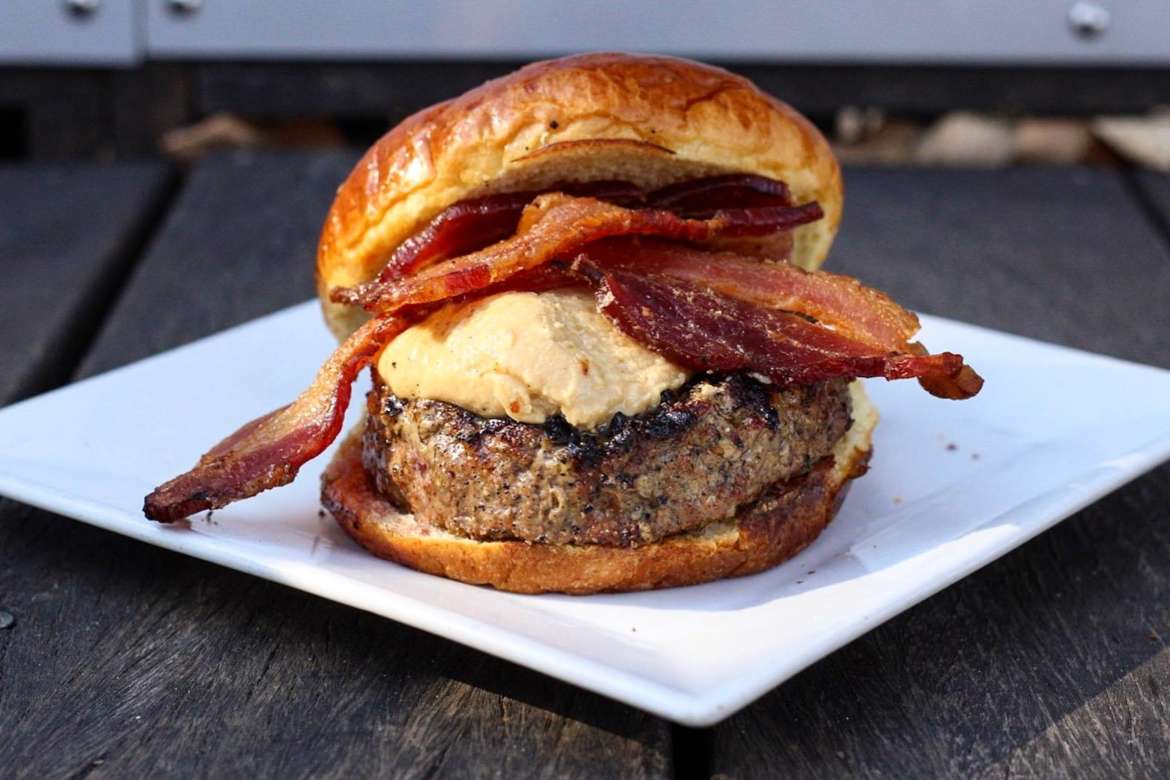 Bad Apple | 4300 N Lincoln Ave
What to Order: Elvis's Last Supper
You can find a ton of variety and unique burger options at Bad Apple. One of the most unique and delicious is Elvis's Last Supper made with bacon and peanut butter. Sounds like a dream to us.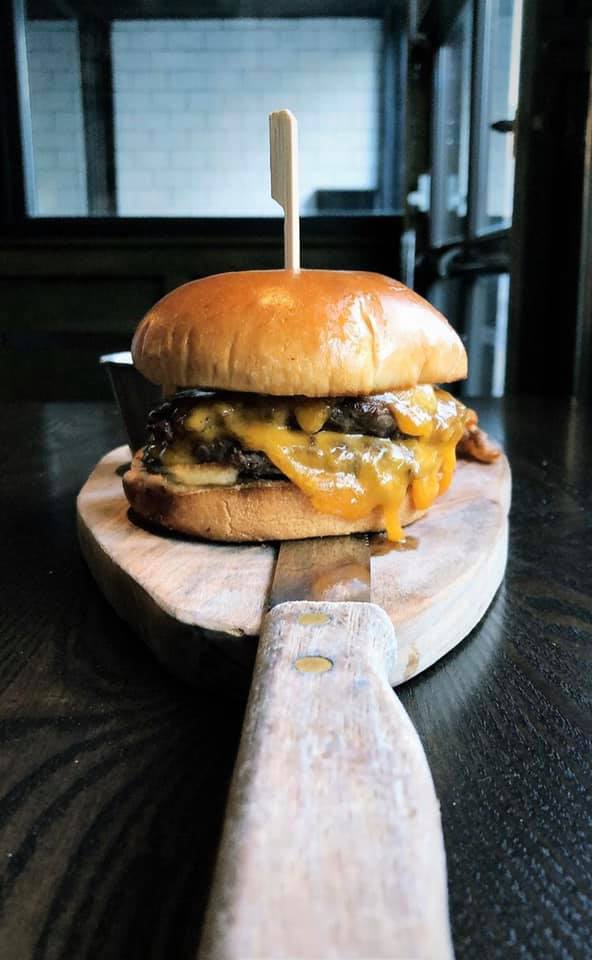 What to Order: Signature Swill Burger
The Signature Swill Burger is definitely The Swill Inn's most popular menu item and one of the best burgers in Chicago. It includes two Angus beef patties, pimento cheese, pickles and served on a brioche bun.
At UrbanMatter, U Matter. And we think this matters.
Tell us what you think matters in your neighborhood and what we should write about next in the comments below!
READ MORE LIKE THIS
DOWNLOAD THE URBANMATTER APP
FIND PARKING