Jimmy Buffet once sang, "Give me oysters and beer, for dinner every day of the year, and I'll feel fine." Wiser words have never been spoken, sung, or otherwise. This is why we rounded up some of the best summer spots to get the best oysters in Chicago. These 8 places offer the best in fresh, plump, deliciously briny pearls of the sea.
Grab the lemon wedge and let's dive in!
View this post on Instagram
616 N Rush St, Chicago, IL 60611
Lure Fishbar has some of the best oysters in Chicago. They're massive and briny and the perfect opener to a delicious brunch. With both east and west coast selections, as well as various signature recipe oysters to choose from; Lure Fishbar has the perfect variety of flavors at the highest quality.
400 N Clark Street Chicago, IL 
For incredible oysters at a great price, don't miss this gem. For $4 each, get little shells of happiness from Cotuit Bay in Cape Cod, Island Creek in Duxbury, or the surprise oyster of the day. We'll take 50, please.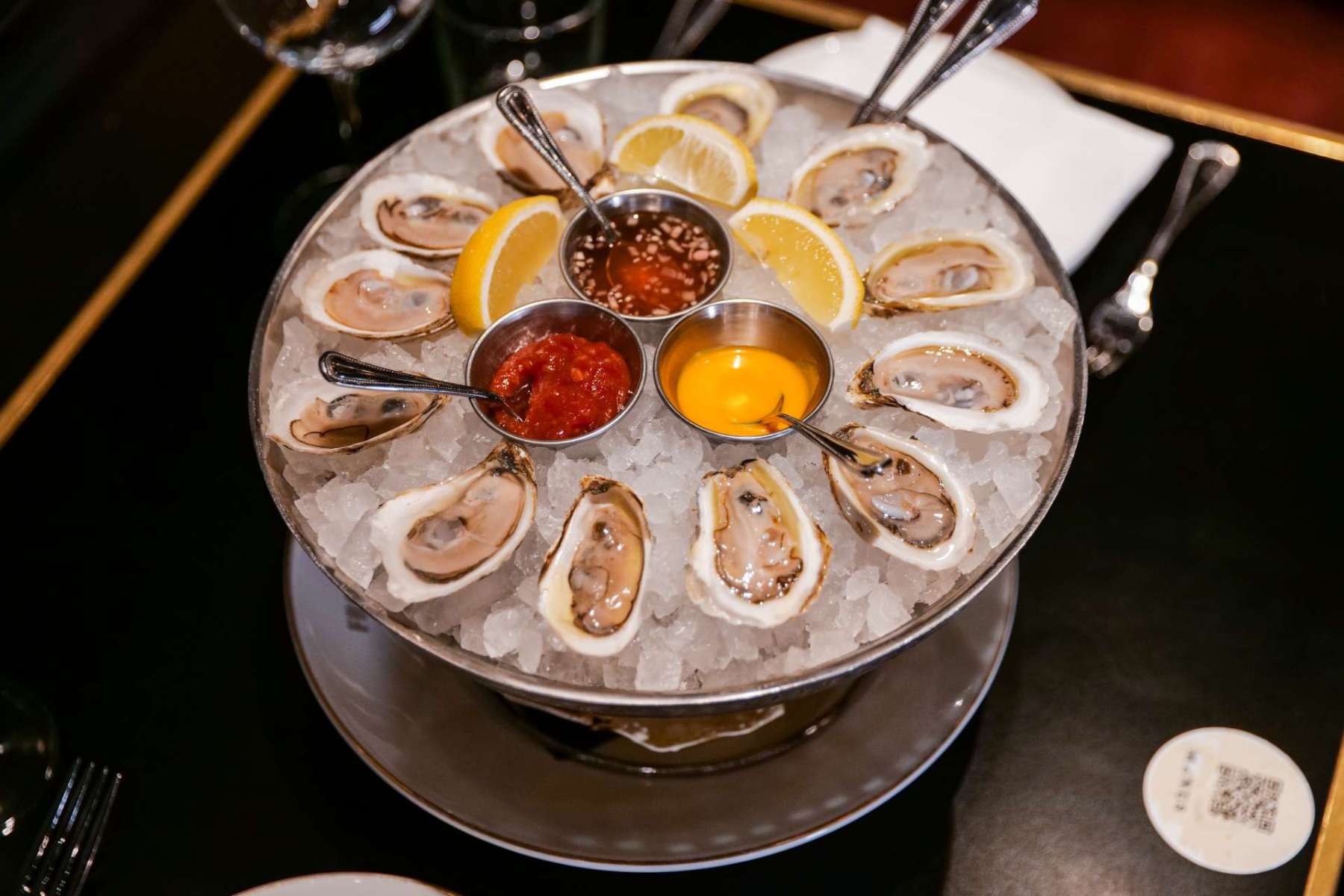 222 W Randolph St, Chicago, IL 60606
Calling all oyster lovers to the carousel bar! Chicagoans can enjoy fresh-shucked oysters at Francois Frankie, Monday through Saturday, every week, served with a plethora of sauces and fresh lemon.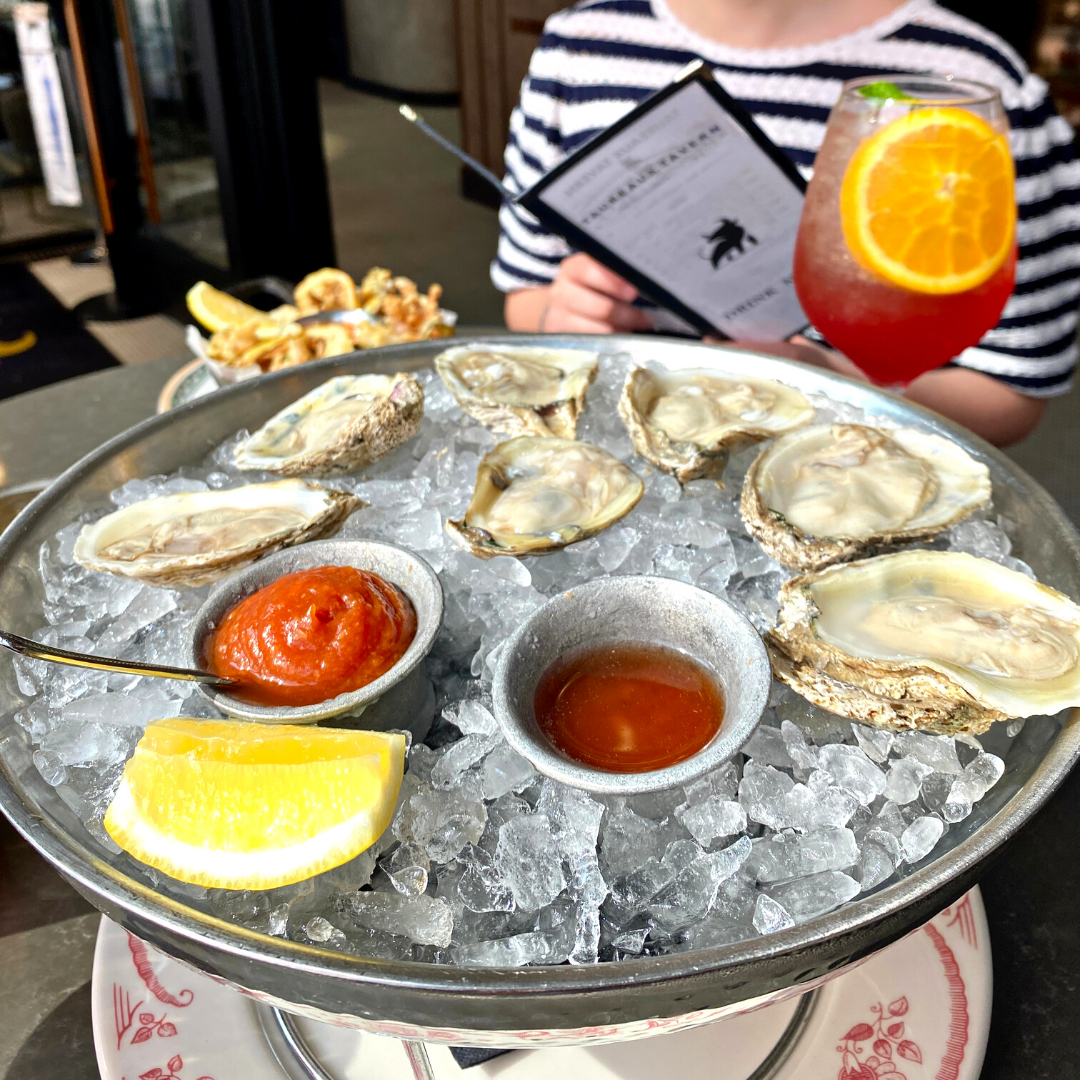 155 W Van Buren St, Chicago, IL 60605
Taureaux Tavern combines finesse and simplicity with its daily selection of fresh-shucked oysters. Served on ice with the classic condiments, enjoy a fresh oceanic flavor-packed bite today.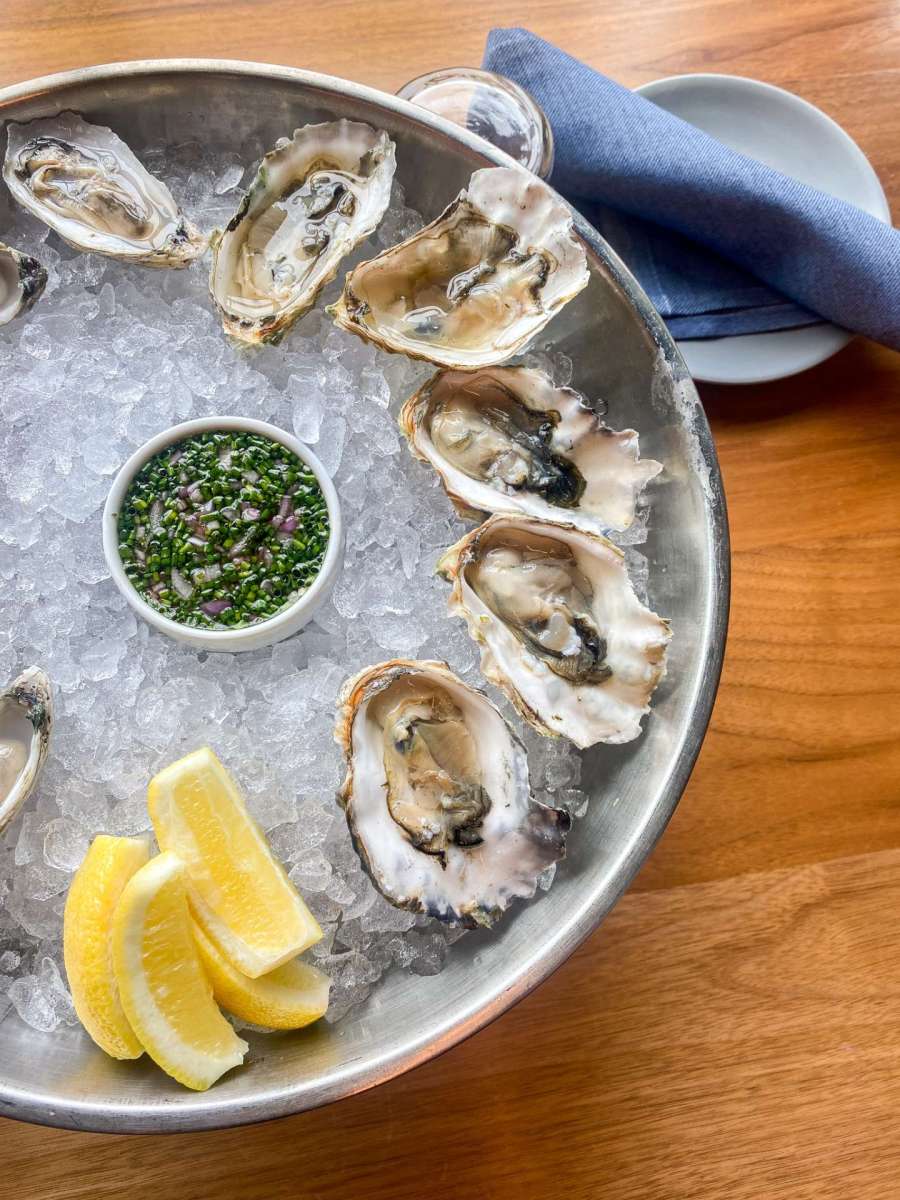 3632 N Clark St, Chicago, IL 60613
As the warm weather continues, Mordecai has a refreshing starter that serves as the perfect way to begin your meal. Slurp down fresh East and west coast oysters, shucked and served with Absinthe cocktail sauce, mignonette, and a lemon wedge.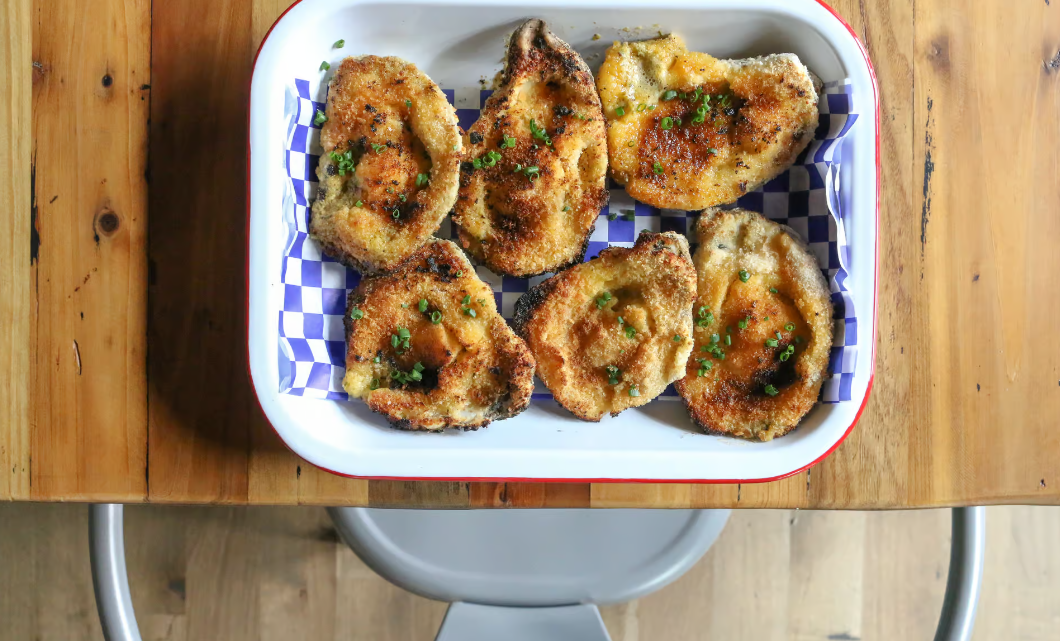 1415 N Wood St, Chicago, IL 60622
Looking for the best oysters in Chicago? Look no further than Wicker Park's Ina Mae Tavern. With flavors coming straight from the Big Easy, guests can experience Ina Mae's classic oysters that are topped with Creole butter, parmesan, and breadcrumbs ($21). Serving oysters with an authentic NOLA-spin, guests can also order up Ina Mae's Frenchman Street oysters which are served with crab mornay, tasso ham, spinach, parmesan, and breadcrumbs ($26), as well as their Surf-N-Turf oysters that are topped with Creole butter, beef short rib, scallions, parmesan cheese, and breadcrumbs ($28).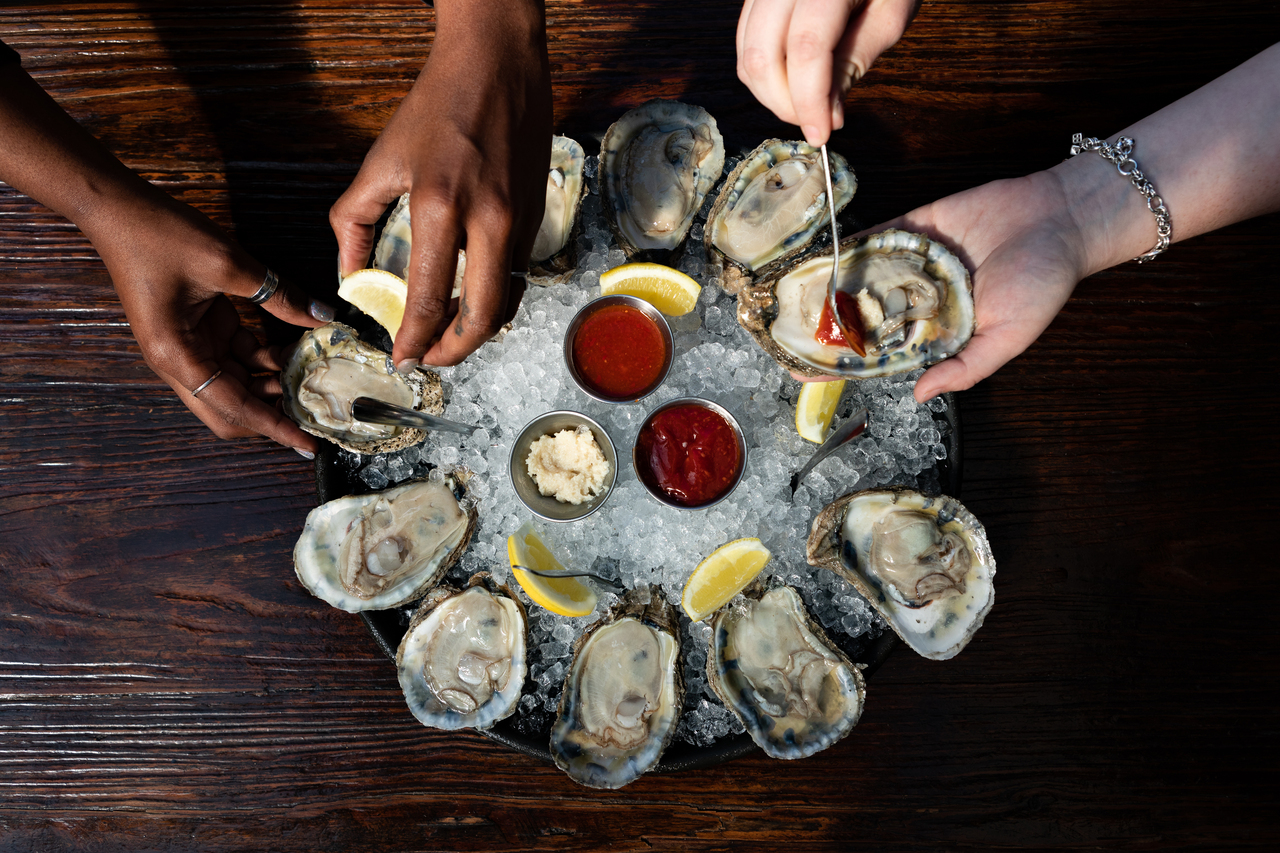 1072 N Milwaukee Ave, Chicago, IL 60642
Get your fresh oyster fix at West Town's Frontier! Order up their fresh East and West Coast oysters, shucked and served on the half-shell alongside prepared horseradish, cocktail sauces, and lemon wedges (half or full dozen only, prices vary). Or, in true NOLA fashion, experience Frontier's chargrilled oysters, where six East Coast oysters are stuffed with Creole garlic herb butter, parmesan, and breadcrumbs ($22).
21 E Hubbard St Chicago, IL 60611
This classic American seafood restaurant features oysters from all along the coast–from Maine to Washington and Rhode Island to Nova Scotia. Some of the best oysters are freshly shucked to order in the heart of Chicago! Enjoy a half dozen at $21 or a full dozen at $42.  
676 W Diversey Pkwy Chicago, IL 60614
Good brew. Good oysters. Good times. Check out this neighborhood pub serving up a solid seafood menu with oysters, clams, sashimi, shrimp, and crab legs. Try their six Blue Point oysters which come with a house cocktail, lemon, and saltine for $11.90. And bring cash (no cards accepted!).
Read More: 10 Best French Restaurants to Visit in Chicago
1933 S Indiana Ave Chicago, IL 60616
Looking for some serious eats? For $112, Chicago Oyster House offers the Atlantic Platter features 2 east and 2 west coast oysters, ceviche with 2 lobster claws, 2 shrimps, and 1/2lb Alaskan Red King Crab Legs. Not that hungry? Try their oyster shooters which is a fresh oyster served with quail egg yolk, scallion, radish, Tabasco, and citrus soy for $6.
1962 N Halsted St Chicago, IL 60614
Yep, it's "Bah" not "Bar." This New England-inspired location offers a rustic nautical ambiance with the freshest seafood to boot. Slurp down oysters on the half shell with mignonette, cocktail sauce, and horseradish for $3.50 each.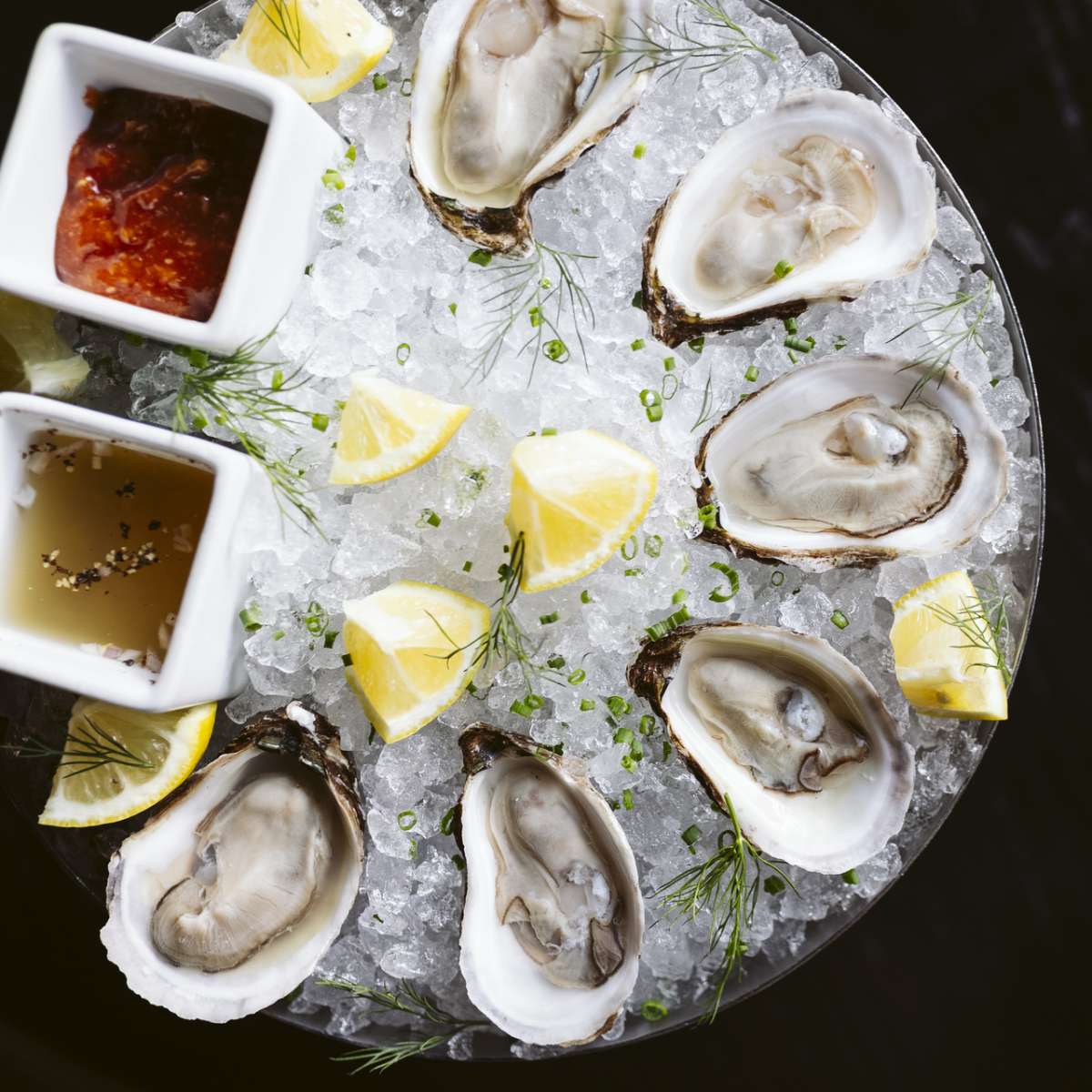 707 N Wells St, Chicago, IL 60654
While GT Fish & Oyster is no longer with us, don't worry. You can still get your hands on the premier oysters at their sister restaurant, GT Prime. Other than its meat-centric menu, GT Prime carries daily oyster selections available in half a dozen ($24 per order). You can also indulge in their seafood platter or seafood tower, which comes with raw oysters, clams, king crabs, and more.
Read More: 10 Popular Restaurants to Order Breakfast & Brunch in Logan Square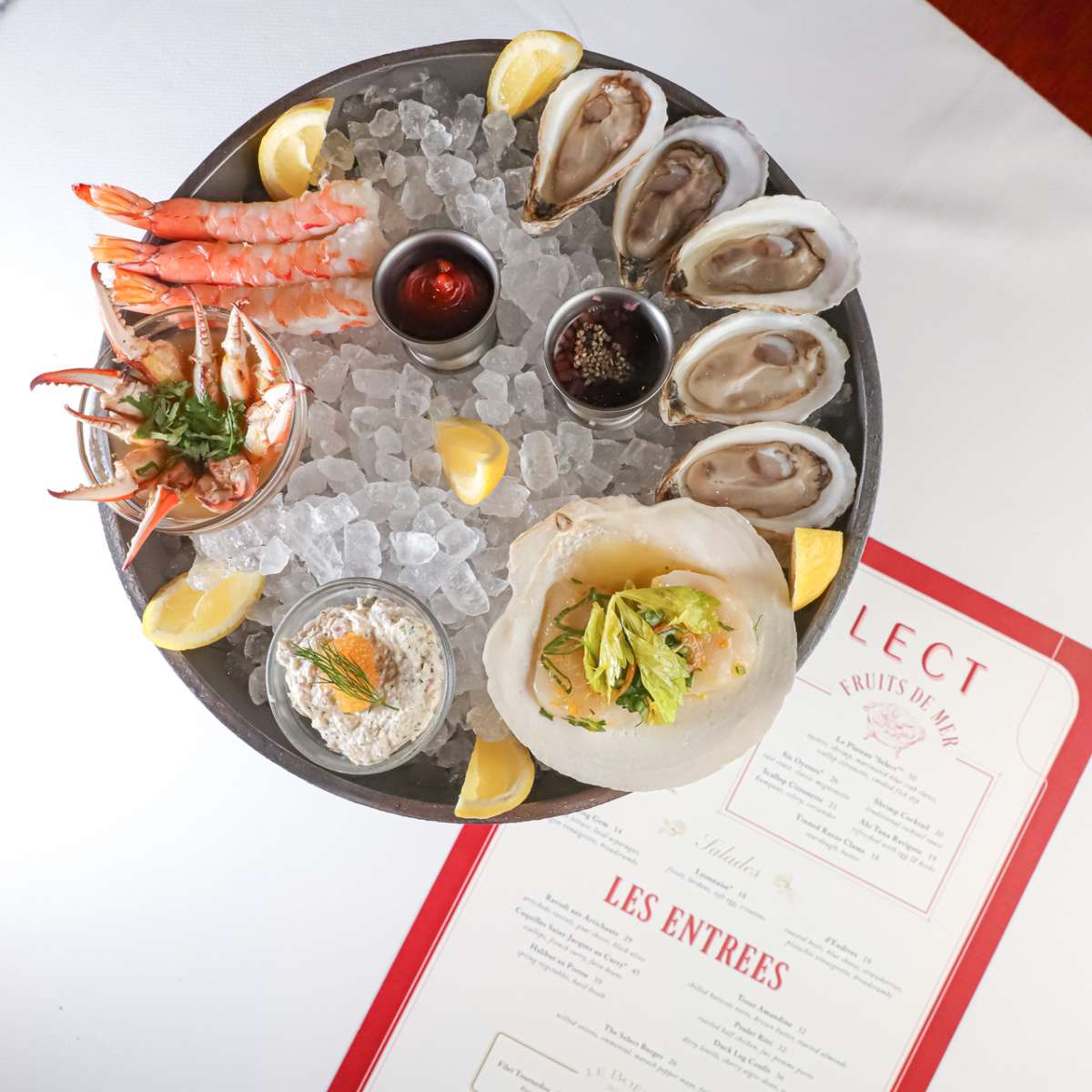 504 N Wells St, Chicago, IL 60654
Le Select is the upscale fine dining location in River North: if you know your neighborhood well. Featuring a luxurious Fruits of the Ocean (Fruits de Mer) menu, Le Select features meaty, juicy east coast oysters and a variety of other delicacies like blue crab claws and scallops. Employing the best ingredients and classic French techniques, there is no better place in Chicago for some delicious oysters than Le Select.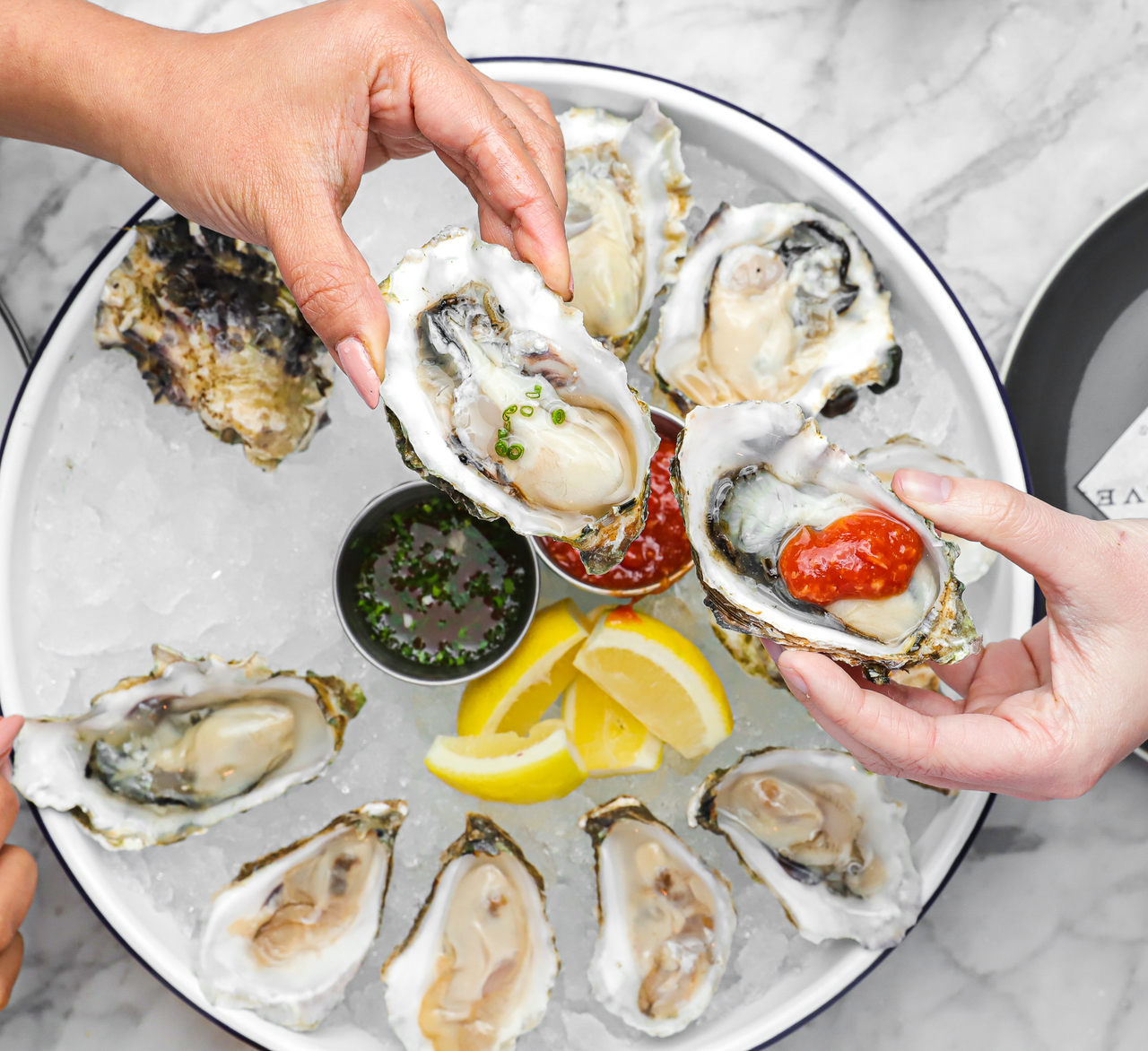 Looking for an oyster spot in Wrigleyville? Come to Swift Tavern! May it be brunch, lunch, or dinner, oysters are on Swift Tavern's menu all day long. Swift Tavern rotates through daily east and west coast selections and also has a delicious chargrilled oyster with garlic butter and parmesan.
2956 N Sheffield Ave Chicago, IL 60657
This intimate, casual restaurant dishes up sustainably sourced seafood that'll make you do a happy dance. You know the drill: at $3.50 each, you can choose between East or west coast oysters served with mignonette, lemon, and cocktail sauce. Hungry yet?
Featured Image Credit: Louis Hansel on Unsplash