Polish culture has a profound place in Chicago's history and the delights of its cuisine are found abundant. The pączki is perhaps the most popular and Chicagoland bakeries expect to sell thousands and thousands of them this Fat Tuesday.
A pączki is essentially a donut, filled with something sweet such as chocolate or fruit or custard and topped with icing or sugar. So just like a normal donut except for the fact that there's a bit of alcohol and a very rich flour. They're also a fan favorite every February as Chicago celebrates their iteration of Mardi Gras. You know we love a good guide so we've honed in on our 10 favorite spots around Chicago for the best pączki this year. Note, between COVID-19 restrictions and the snow-pocalypse of this past 24 hours, you may need to utilize your favorite delivery service or cross your fingers one of these is right around your corner for your pączki this year.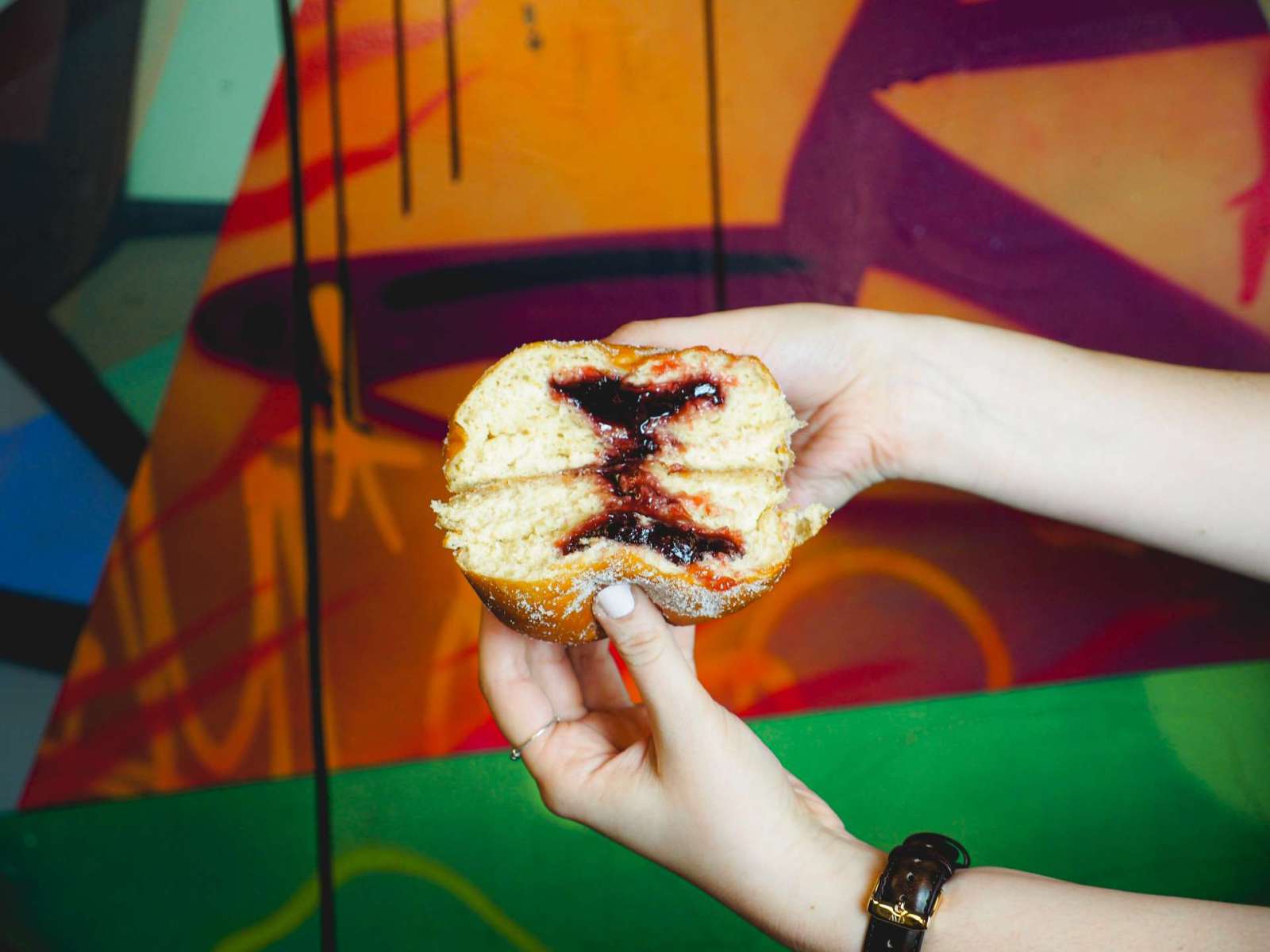 selected locations
West Town Bakery is offering three flavors this year: raspberry, vanilla and chocolate mousse – priced at $4.95 a piece. The paczkis will be available on Tuesday, March 1 at the following West Town Bakery's locations:
West Town (1916 W. Chicago Avenue)
Wrigleyville (3626 N. Clark Street)
Financial District (190 S. LaSalle Street).
For those wanting to avoid lines, West Town Bakery is taking online pre-orders through tomorrow, February 24 at 12 p.m.! Find photos of West Town Bakery's paczkis here.
1812 W Montrose Ave, Chicago, IL 60613
Spoken is offering 
two types of Paczki
 from Do-Rite Donuts — 
Raspberry
 or 
Salted Caramel Custard
. Paczkis are available for pre-order via email to 
will@spokenchicago.com
and a limited supply will be available in-house for first come first serve. Spoken Cafe is open from 7 am – 2 pm. For more information, please visit
https://spokenchicago.com/
.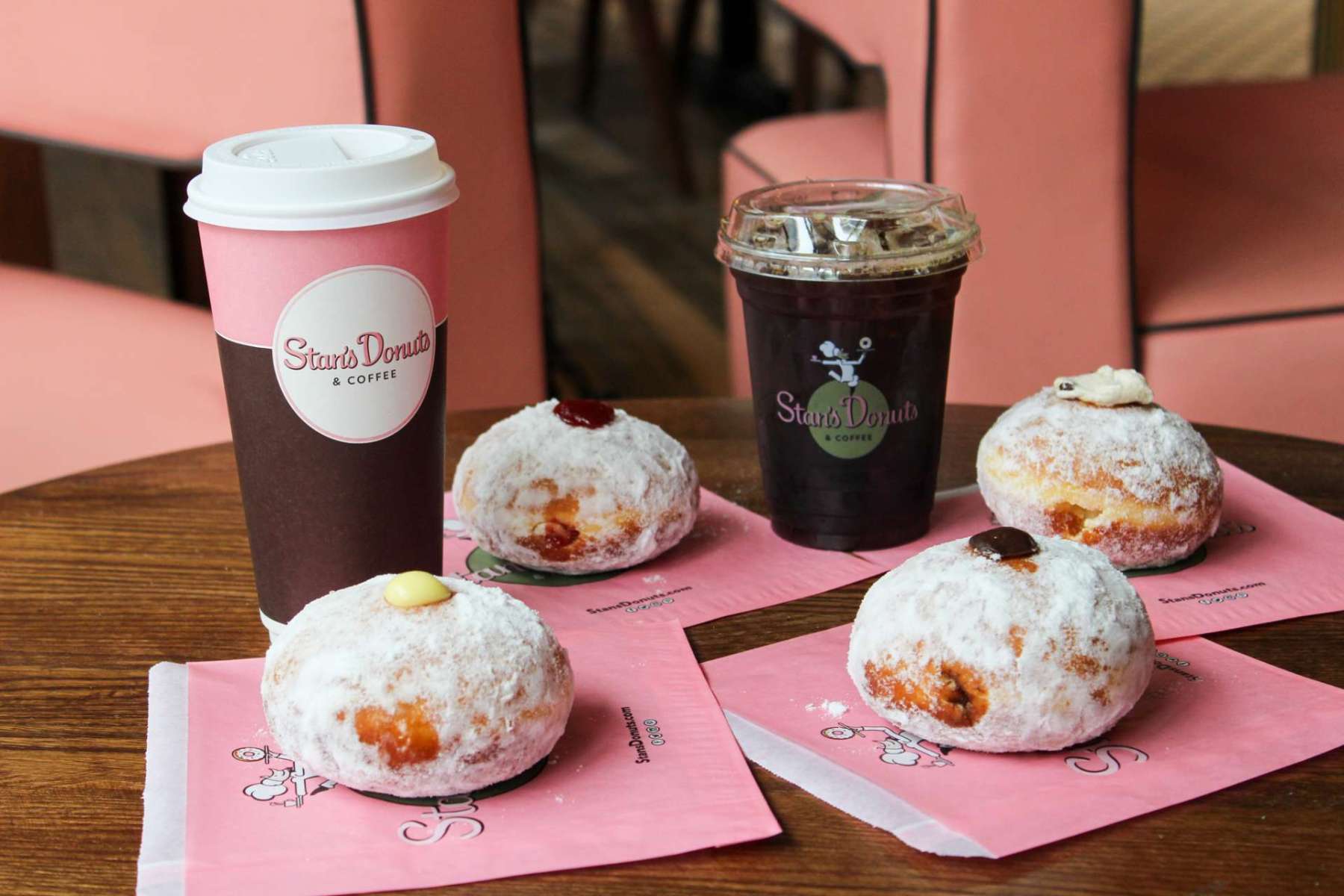 Paczki season is here and Stan's Donuts & Coffee wants to start the celebration early this year! Starting February 8 through February 21, Stan's will be introducing four paczki flavors to their donut cases all across Chicagoland: Cherry, Chocolate Cream, Pastry Cream and Cannoli. Pre-order yours in-store or online to make sure you don't miss them!
3329 N Lincoln Ave, Chicago, IL 60657
5442 N Milwaukee Ave, Chicago, IL 60630
Online | Pick up at 4650 N Kedzie Ave, Chicago, IL 60625
6006 W Belmont Ave, Chicago, IL 60634
2445 N Harlem Ave, Chicago, IL 60707
1124 W Grand Ave, Chicago, IL 60642
5523 S Narragansett Ave, Chicago, IL 60638
5450 N Milwaukee Ave, Chicago, IL 60630
5927 W Lawrence Ave, Chicago, IL 60630
2907 S Archer Ave, Chicago, IL 60608
For a fully encompassing list of all of the places to grab a pączki in Chicago this year, you can utilize this guide put together by Block Club Chicago. They have also put together a how-to guide on making your own pączki at home if you want to put your own spin on the Polish delicacy. And be sure to snap a picture of your pączki this year and send it to us at @urbanmatterchicago on Instagram! We'll share your post for the festivities this year!
Featured Image: Stan's Donuts