Let's face it: Chicago is huge. With 77 neighborhoods and over 15 miles of Lake Shore Drive to traverse, you could live here your whole life and never visit every single corner and crevice. And, while cars can certainly go the distance, it's harder to find places to park and there's always a limit to their reach.
That's why you should take advantage of Divvy Bike rental options in Chicago.
You know the ones we're talking about. Those bright blue mountain-bike-style two-wheelers that are foretold to get you anywhere around the city. Well, it's true! Divvy bikes are one of the easiest ways to travel throughout Chicago, whether you're making a quick one-way trip to meet friends or venturing across town. In order to take advantage of Divvy bike rentals in Chicago, you will need to download the Divvy app to purchase passes. Or, you can use the pay station at each bike rack location. When you're done riding, you just have to park the bike at any station that has an open slot and leave it.
If the whole process seems a little too complicated, check out our guide below to get yourself better equipped with this great car-alternative! Let's Divvy! (like, "let's ride!" …is that a thing people say? It should be.)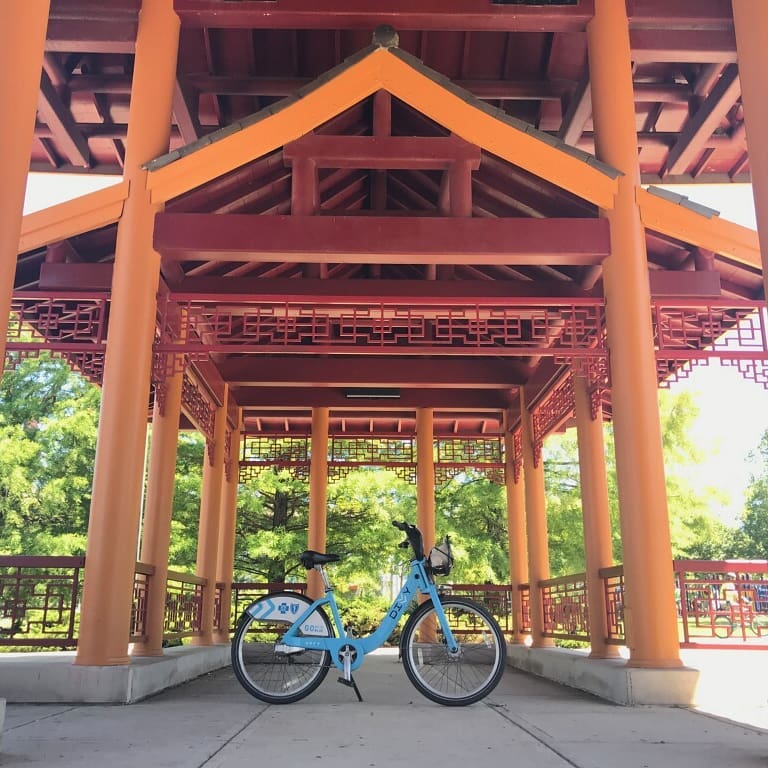 When you're just looking for a quick trip to the grocery store or a short ride around the block to get your exercise in for the day, a Divvy bike rental in Chicago will cost only $3 per 30 minutes. It's just as easy as you'd think—you'll use the app to select how many bikes you want and use your card. The app will then spit out a 5-digit ride code that you'll use to unlock the bikes and hit the road! You can also use the kiosk at the Divvy bike station to participate in these Chicago bike rental deals. However, once those 30 minutes are up, you'll be charged an additional $3 for your next half hour. 
This is probably the greatest way to spend a full day in the city if you're the adventurous type. While you wouldn't want to purchase one of these if you're just taking a trip to a different neighborhood for the day, this Chicago bike rental deal allows you to travel for up to 3 hours at a time within a 24-hour period as many times as you like for just $15! I know—it sounds too good to be true. Whether you're an out-of-towner, a suburbanite, or just a city-goer yearning to travel, the Explorer Pass offered for Divvy bikes in Chicago is perfect for a full day with friends or family. Just remember that any additional time is $3 per 30 minutes.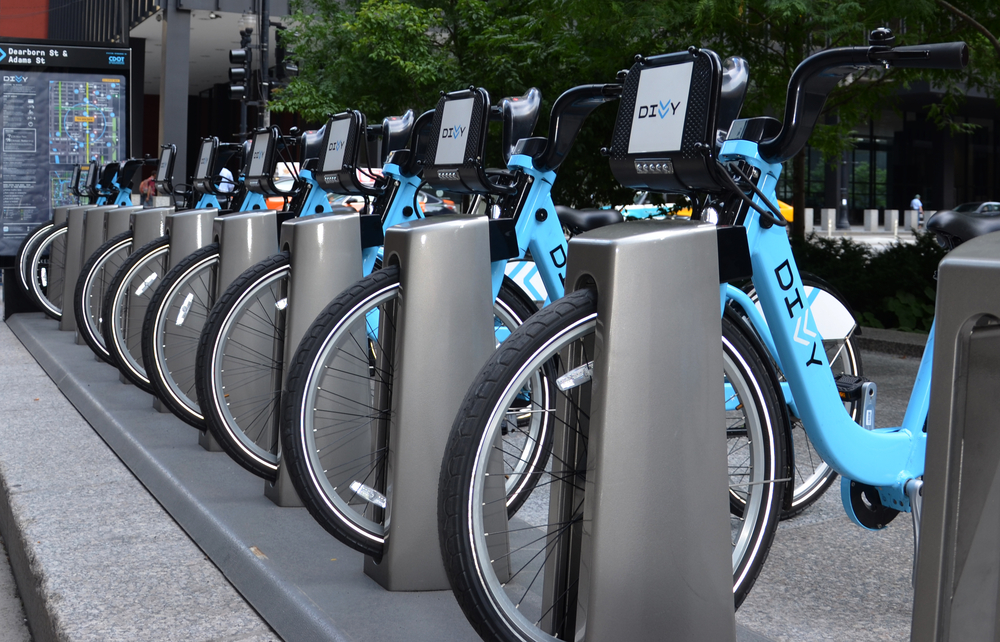 Let's say you're totally over parking in Chicago. We wouldn't blame you, we are, too. The annual Divvy bike membership is an unbelievable $99, ensuring that you can take as many 45-minute rides as you want over the course of a year, and leave your bike at any station around town. Becoming a member is a great way to avoid having to use the kiosk or the app every time you ride—you'll get an annual mobile code that unlocks a Divvy bike in Chicago at any station whenever you need it! If you're interested in pursuing this Chicago bike rental method, but you're not sure about paying $100 up front, you can always just dish out $9.95 per month with an annual commitment for the same deal. It'll end up costing a little more in the long run, but at least it'll space the payments out!
Discounts
Bonus points if you're a student! If you're enrolled at any downtown university, you can get a discounted fee of $75 a year for a Divvy bike rental in Chicago. There's also the D4E Program, which allows people of low income to gain a first-time annual membership for just $5 if they qualify. Additionally, if your company is a Divvy for Business partner, you could qualify for Divvy bikes in Chicago year-round. Bulk passes are typically discounted, too, but you have to buy a ton of them.
---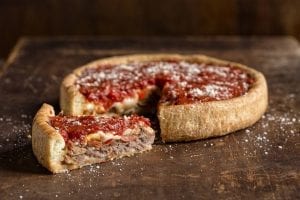 View the Best Pizza Restaurants in Chicago, Ranked
Need a good slice to zip on over to? View our list of the top 50 pizza restaurants in the city.
View the Best Pizza Places in Chicago
---
And that's pretty much it! It really is just as easy as it sounds. If you're interested in learning even more about how Divvy benefits the environment and the community, go here.
At UrbanMatter, U Matter. And we think this matters.
Tell us what you think matters in your neighborhood and what we should write about next in the comments below!
Featured Image Credit: Divvy Bikes
READ MORE LIKE THIS
DOWNLOAD THE URBANMATTER APP
FIND PARKING