June is a good month for those ready to celebrate who they are, especially this year. On top of pride celebrations, the city is also under Taylor Swift's bold influence! Additionally, summer is in full bloom in Chicago, which means more fun times outdoors, including farmer's markets, art fairs, and the many street fests happening this month. To get you started with your plans, here are 30+ things to do in Chicago this June.
Dining
If you live in Chicago, you know there can't be a month without delicious food! Disagreements not accepted. We are proud to be foodies in the coolest food city!
https://www.instagram.com/p/Cslm9YlMR8L/
Many new restaurants in Chicago have opened (or are about to open) in Chicago this summer. If you're tired of going to the same spots all the time, why not try something new with an open mind? From all-day cafes to finer dining, there are quite a few new spots you can explore this month. Let us know which one is your favorite, or tell us if there's somewhere you think we need to try and review!
https://www.instagram.com/p/Cs33-AxOrbd/
Father's Day is right around the corner, and we sure hope you're not expecting dad to man the grill on his special weekend! We've compiled a list of the best father's day specials in town, specially curated according to different types of Dad. From a BBQ feast to the ultimate grand brunch, we challenge you to pamper your Dad this year on Father's Day weekend.
https://www.instagram.com/p/Cs8sV3FrzSl/
Pride Month Activities
Many Chicago restaurants and bars are running pride month fundraisers this year so you an enjoy delicious food while contributing to equality and inclusion. For more details, check with each restaurant or read our list of pride month restaurant fundraisers this month. You'll also find colorful pride-themed cocktails at many of our favorite bars and ticketed events, including an awesome pool party at InterContinental Mag Mile!
https://www.instagram.com/p/Ctb62ujrHEA/
For June, Ramen-san is heating things up with Chef D'Andre Carter of Soul & Smoke. A Chicagoan and longtime pitmaster, Ramen-san is excited to work with Chef D'Andre to bring the comfort combo of ramen and barbeque from Thursday, June 15 to Wednesday, June, 28. During this time, guests can order the Soul & Smoke version of Yakamein, featuring tender smoked brisket, braised collard greens, and marinated egg served atop Ramen-san's wavy noodles.
To further celebrate the collaboration, there will be a special multi-course dinner event at Ramen-san – Lincoln Park (1962 N Halsted St, Chicago, IL 60614) on Tuesday, June 27 with seatings available from 6:00 PM – 8:00 PM. The menu will feature Soul & Smoke's barbeque with a Ramen-san twist.
https://www.instagram.com/p/Cshwcv7si_I/
Journey Through Italy at Testaccio
2456 N California Ave, Chicago, IL 60647
For those who can't take an international voyage in person this summer, explore the prolific cuisine of Italy at Testaccio's new regional highlight series. Each month, the Logan Square neighborhood gem celebrates a different Italian region by offering dishes that encapsulate the rich culinary culture of each one.
This month, the Logan Square spot is paying homage to Emilia-Romagna, Italy's mountainous region and famed birthplace of Parmigiano Reggiano cheese. Culinary Director Michael Lanzerotte will be serving two classic dishes including a Cappelletti in Brodo, a delicious hat-shaped pasta filled with braised lamb shank and mascarpone and soaked in a savory roasted chicken broth, and 100 Layer Lasagna, an Emilia-Romagna staple prepped with brisket sugo, besciamella sauce and Parmigiano Reggiano. Proceeds from this month's dishes will benefit Emilia Romagna's Civil Protection Agency to aid those affected by the tragic floods that recently impacted the area.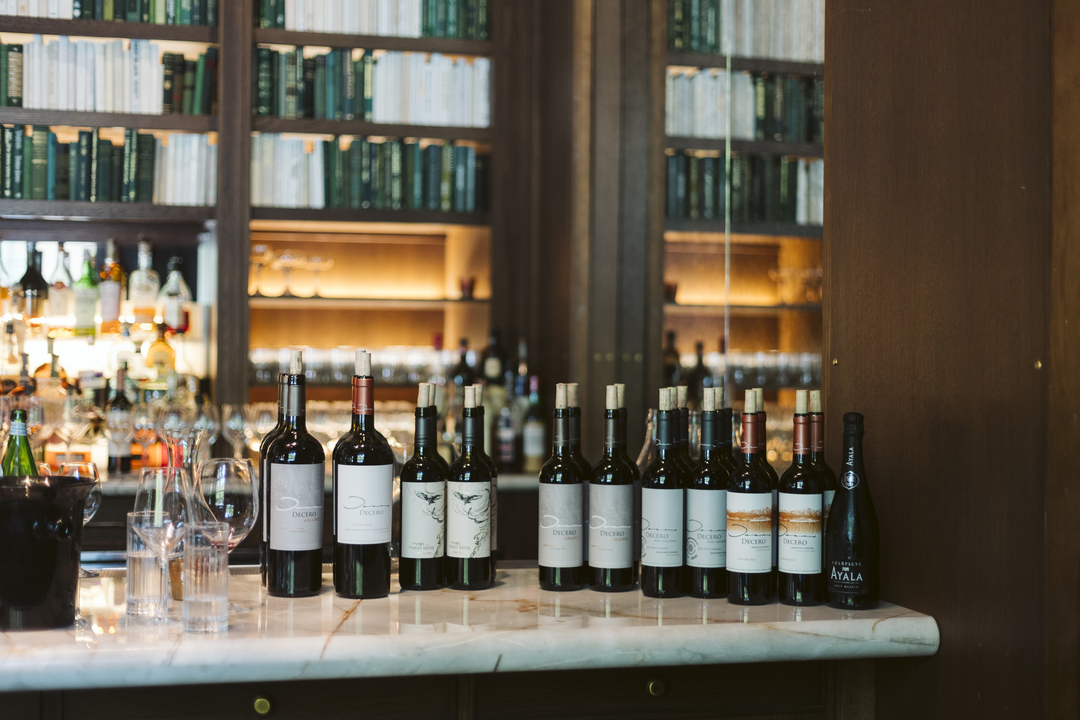 1000 W Fulton Market, Chicago, IL 60607
Swift & Sons is partnering with Merry Edwards Vineyard to present five-course wine dinner. Company president Nicole Carter will be on-site to educate guests on the different wines from Roederer Estates and Merry Edwards. The Swift & Sons culinary team will serve a menu that highlights the flavors of the wine being served with each course. The evening will begin on the patio with an amuse bouche and a patio aperitif, then move into the dining area to enjoy the remaining courses.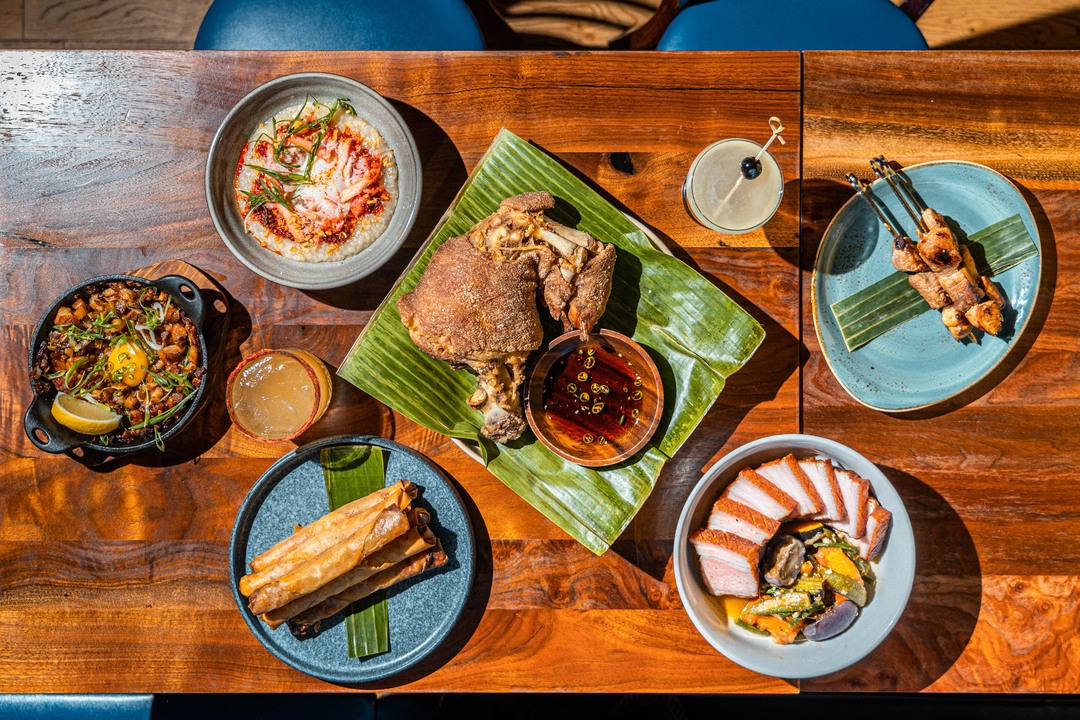 2375 N Milwaukee Ave, Chicago, IL 60647
Making his way to the city on Tuesday, June 20, is none other than James Beard Award finalist for Best Chef Pacific/Northwest in 2022, Carlo Lamagna, the mastermind behind Portland's wildly popular modern Filipino restaurant Magna Kusina (Oregon's Restaurant of the Year 2021) as well as offshoot Magna Kubo and soon to open Magna Kainan in Denver.
With a loyal cult following for reinventing what it means to serve "authentic" Filipino food, Chef Carlo is linking up with longtime industry friend Chef Joe Frillman of Logan Square's pasta and veggie-focused restaurant, Daisies to present a one-night-only four-course "Midwest Filipino" menu at Daisies' sprawling, newly-opened location.
https://www.instagram.com/p/CsEquEesr9T/
June Smoke Session at Frontier
From 7 p.m. to 9 p.m. on Thursday, June 29, guests can experience and taste the invigorating outcome of what happens when two of Chicago's top chefs team up together to curate a one-of-a-kind menu featuring four dishes and four cocktails! Joining forces this month for a one-time-only collaborated menu will be Frontier's Chef Brian Jupiter (Food Network's Chopped 2022 Champion + 2-times James Beard Awards Semifinalist) and Chef Danny Espinoza (founder of Chicago-made and Mexico-inspired chorizo company, Santo Chorizo).
https://www.instagram.com/p/CsrfajPO2zC/
Celebrate National Rosé Month
It's that time of the year again! Rose lovers are sure to find June a delightful time as various businesses, restaurants, and bars participate in National Rosé Month. Check out where to find the best Rosé in Chicago, or go to the Hampton Social's annual Rosé celebration! This year, Pink Power Hour(s) will happen on June 10th at The Hampton Social — River North, and tickets are available here.
Art, Music, and Festivals
Summer in Chicago is all about art, music, and street festivals. That's why I always think Chicago's summer is a creative person's paradise! Keep reading for our pick of June fests, performances, and art exhibits.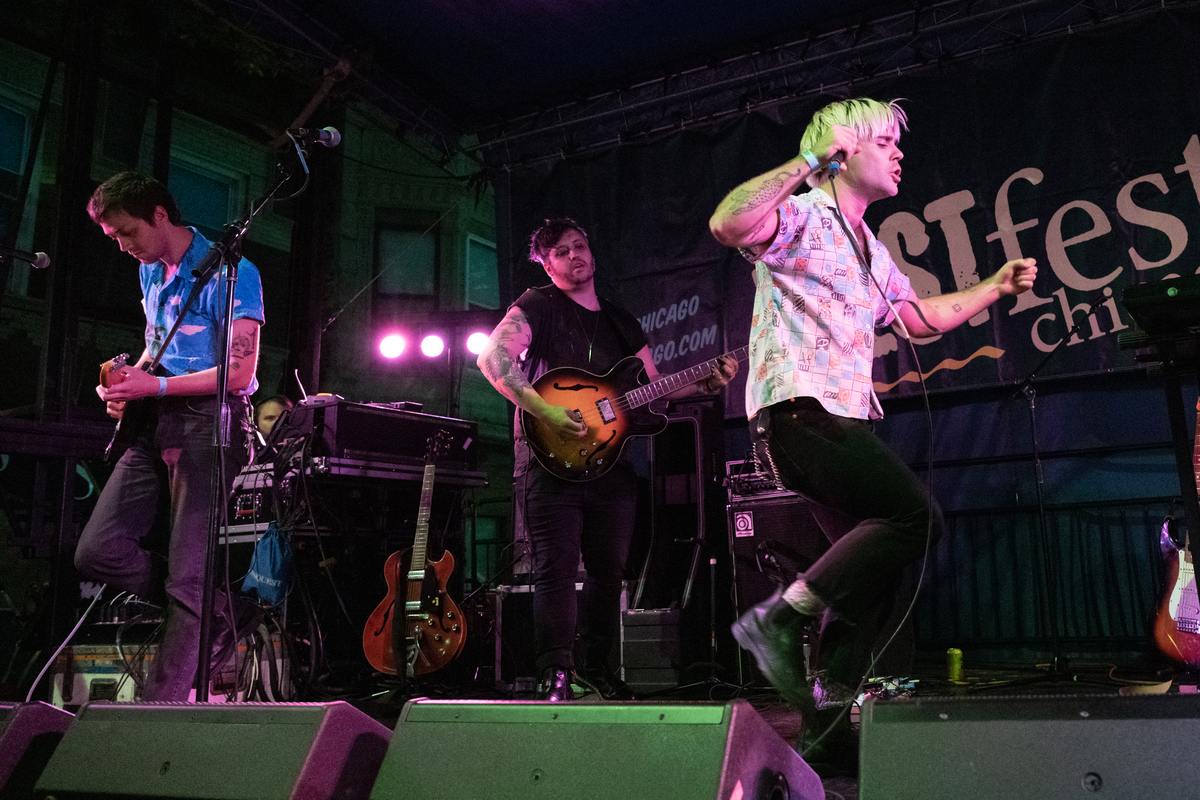 Returning for its 19th year, West Fest 2023 promises an unforgettable weekend filled with sensational live music, delicious food, various beverages, and family-friendly activities for all ages. From Friday, July 7 to Sunday, July 9, 2023, the three-day annual event has continuously raised the bar with its stellar lineup of emerging artists, live bands, and renowned DJs. Read about the full lineup and programming, and plan your weekend ahead!
https://www.instagram.com/reel/CpvkTkkgSo
Feel the heat again this summer as the Heatwave Music Festival is set to return to Chicago for its second year after a wildly successful 2022, and with a new home! Get your tickets for the June 10th and 11th celebration at the iconic Northerly Island for incredible dance music and breathtaking lakefront and skyline views. Here's everything you need to know about this year's Heatwave Music Festival!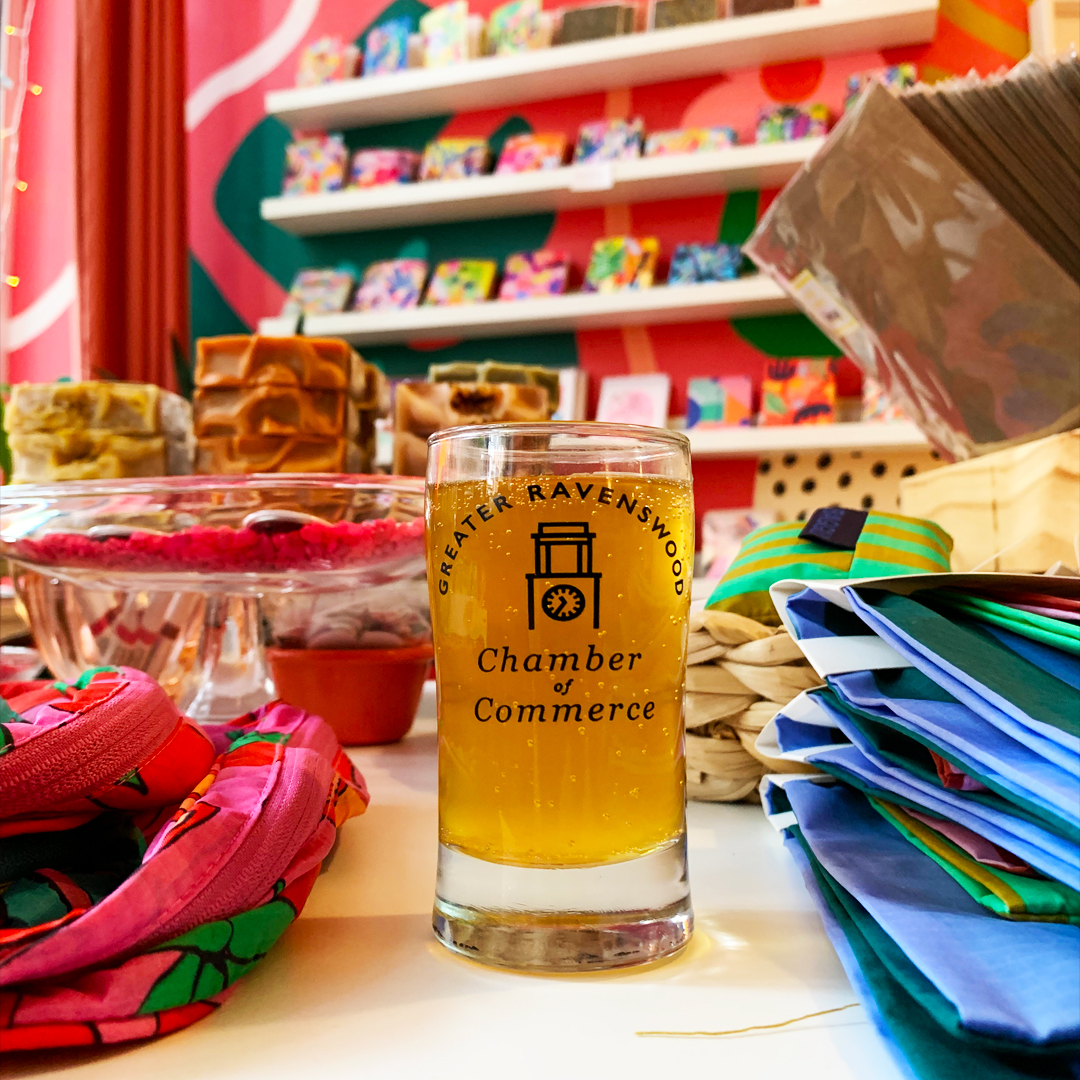 The 5th Annual Malt Row on Damen returns to Ravenswood on Wednesday, June 21st along Damen Avenue between Leland & Argyle! The incredibly popular beer stroll notoriously sells out each year bringing local businesses, breweries, and more together for a night of sipping, shopping, and an all-around great time.
Located along Damen Avenue between Leland and Argyle, strollers will enjoy a diverse selection of beer tastings while visiting various local small businesses. Participating breweries and distilleries include Begyle Brewing, Cultivate by Forbidden Root, Dovetail Brewery, Gnome Brew, Half Acre Beer Company, Is/Was Brewing, KOVAL Distillery, LaGrow Organic Beer Co., Odious Cellars, Spiteful Brewing, and VIN312 Winery.
https://www.instagram.com/p/Cs6PuDxN6fj/
Yes, you read it right. There is a Science Fest going down in Chicago on Saturday, June 17, at our beloved International Museum of Surgical Science! Illinois Science Council, partnering with IMSS will bring a special afternoon of scientific adventure with fascinating science talks and interactive demos for curious explorers. Fest ticket grants access to several presentations by Chicago-area research scientists on various interesting topics. In between talks, you can visit an array of cool science demonstrations, and you'll have access to all the Museum of Surgical Science exhibits too.
https://www.instagram.com/p/Co5O6iIP-6L/
Yes, the Empire is striping down! Experience a unique blend of seduction and sci-fi as The Empire Strips Back takes you on a journey to the dark side! This tantalizing burlesque experience brings beloved Star Wars characters to life with loving detail and humor that will leave you laughing and swooning. The tickets are being sold fast. But what did we tell you? There are perks for being long-time, loyal UrbanMatter readers! This month, we will give away two date-fluid tickets to Star Wars Burlesque on our Instagram. So, if you haven't followed us, hit the link here and do that now!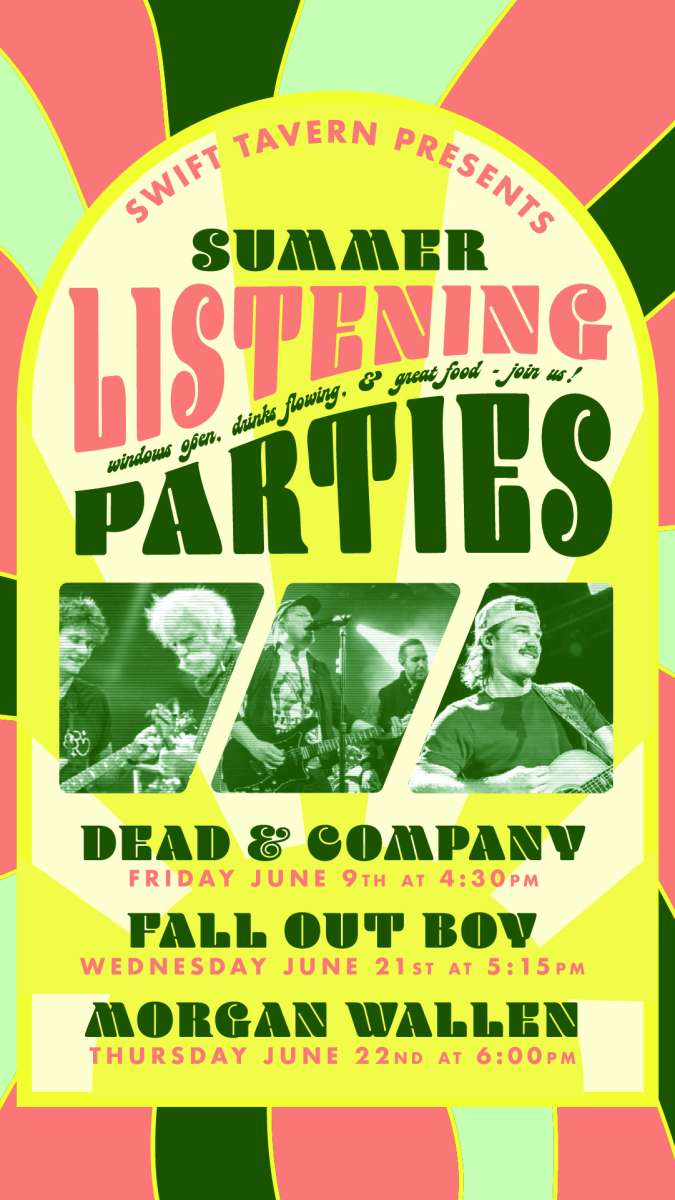 3600 N Clark St, Chicago, IL 60613
Don't forget that all our favorite concerts are still happening during the festival month at your usual spot! Swift Tavern will be hosting a Listening Party series throughout the summer, offering the chance to move and groove to artists and performers, just across from Wrigley Field. June lineup includes Dead & Company (6/9), Fall Out Boy (6/21), and Morgan Wallen (6/22). Your $60 ticket includes access to the Listening Party, one specialty cocktail and access to a cash bar.
Whether you missed out on tickets, or crowded concerts and outdoor festivals just aren't your thing, Swift Tavern offers a new kind of show experience upstairs on the 2nd floor —with wide open windows, comfy seating, flowing food and drinks.
https://www.instagram.com/p/CtKid4DPgns/
1807 S Allport St, Chicago, IL 60608
Kicking It Curbside on the patios of Allport (Tack Room & Dusek's) Kickin' It Curbside w/ Rene Avila's Afro Cuban Band on June 21, or enjoy some Mute Duo on June 28. The beloved free live series, Kicking It Curbside is back for the summer! Thalia Hall has prepared an extraordinary lineup of musicians that you absolutely cannot miss. Whether you choose to relax on the inviting patio, pull up a chair, or gather with friends on Allport Street, get ready to experience the pure bliss of Kicking It Curbside under the warm summer sun. Indulge in refreshing cocktails, ice-cold beers, and delicious eats while you soak in the best view in Pilsen and enjoy live performances.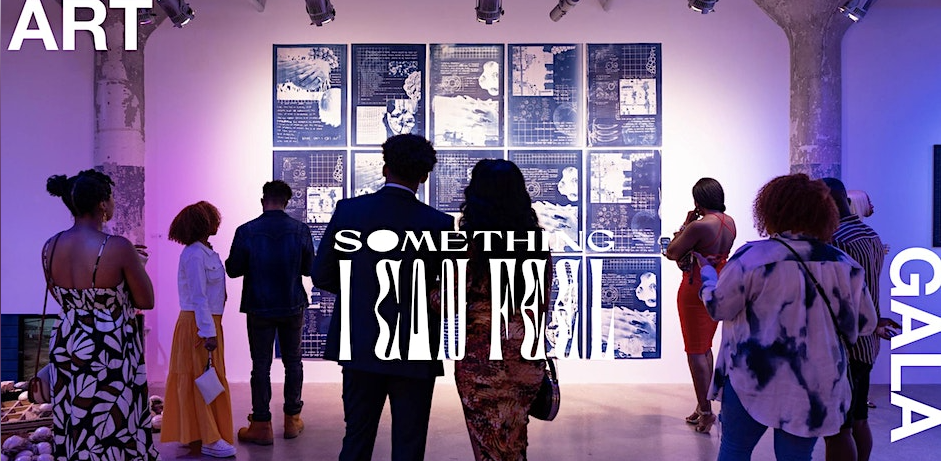 The Shops At Northbridge 520 N Michigan Ave Chicago, IL 60601
Started in 2020 by local artist Dwight White II, SICF was created to inspire, uplift and empower communities through visual art, music and thoughtful programming. SICF consists of the annual Juneteenth gala and month-long activities around art, food, healing, and yoga.
The 3rd annual Juneteenth gala on June 24th will be an immersive art experience featuring multidisciplinary artists in fine art, street art, music, fashion and design all while centering the Black experience. There will also be live performances, food & drinks and a Chicago Bulls lounge (exclusive memorabilia will be shown for VIP guests).
In the Burbs
Chicago's adjacent suburbs often provide visitors with a unique experience. Different from what you'd see in the city area, each suburb has its own personality and is ready for exploration.
https://www.instagram.com/p/CsjrY2ZOge5/
40 Arts Cir Dr, Evanston, IL 60208
This month's brightest highlight at the Block Museum is the 2023 MFA thesis exhibition. Layan Attari, José De Sancristóbal, Cory Perry, Eshan Rafi, Katie Revilla, Isaac Vazquez — 2023 Master of Fine Arts degree candidates — present their thesis projects and conclude their residencies in the Department of Art, Theory, and Practice. See what these emerging artists have to say and show to the world!
Another great exhibition to check out is The Heart's Knowledge. If you're an inter-disciplinary artist like me, you will find this exhibition a beautiful harmony between art, science, and emotion. The Heart's Knowledge concentrates on the most recent decade of Robleto's creative practice, a period of deepening engagement with histories of medicine, biomedical engineering, sound recording, and space exploration. The exhibition organizes the artist's conceptually ambitious, elegantly wrought artworks as a series of multisensory encounters between art and science.
https://www.instagram.com/p/Cs4AqIhLZcH/
New Happenings at Wheaton Plaza
The days are getting longer, the sun is shining brighter and Town Square Wheaton is rolling out their summer happenings. Whether it's live music on 302's patio, yoga and beer at Center Green or the sidewalk sale, Wheaton's locally owned boutiques, workout studios and retailers will have a wide array of activities throughout the summer including:
Who said the burbs are boring? This seems like plenty of excitement for me!
https://www.instagram.com/p/Csb5ol9PrOo/
Bootcamp Biergarten at BCB
360 Historical Ln, Long Grove, IL 60047
Balance your calories at Buffalo Creek Brewing's latest biergarten installment. Drink the beer, then burn some fat! The Bootcamp Biergarten has everything from obstacle courses to group workout classes to special summertime beers. Along with the Biergarten dressed in camo all summer long, Bootcamp 2023 at BCB also offers weekly concerts boasting the best local musicians, and the area's most popular food trucks.
Buffalo Creek Brewing will also launch new summer beers on June 16 (Red Headed Stepchild) and June 23 (Monk E. Biz). Beer lovers, better mark your calendars!

Historic downtown Long Grove's annual summer event, Strawberry Festival, will return June 23rd through 25th with the biggest assortment of strawberry-centric foods and drinks offered to date! Several of the area's most popular restaurants, bars, and shops will be serving up unique strawberry-centric foods, drinks, and merch at the fest and throughout town all weekend long. Attendees of all ages can expect three days of sweet strawberry treats, carnival rides, family activities, and live music on three stages.
Featured Image: Nancy Huynh/Heatwave Festival