Love coffee? Love a good martini? You know where this conversation is headed. A list of the best espresso martini in Chicago has been long overdue. After some research and tasting, we've put together our favorite picks around town for a tasty kick in the butt. Whether you prefer a sweet and rich rendition, or a classic, more coffee-focused version, these espresso martinis are sure to satisfy you.
Read More: Where to Find the Best Old-Fashioned in Chicago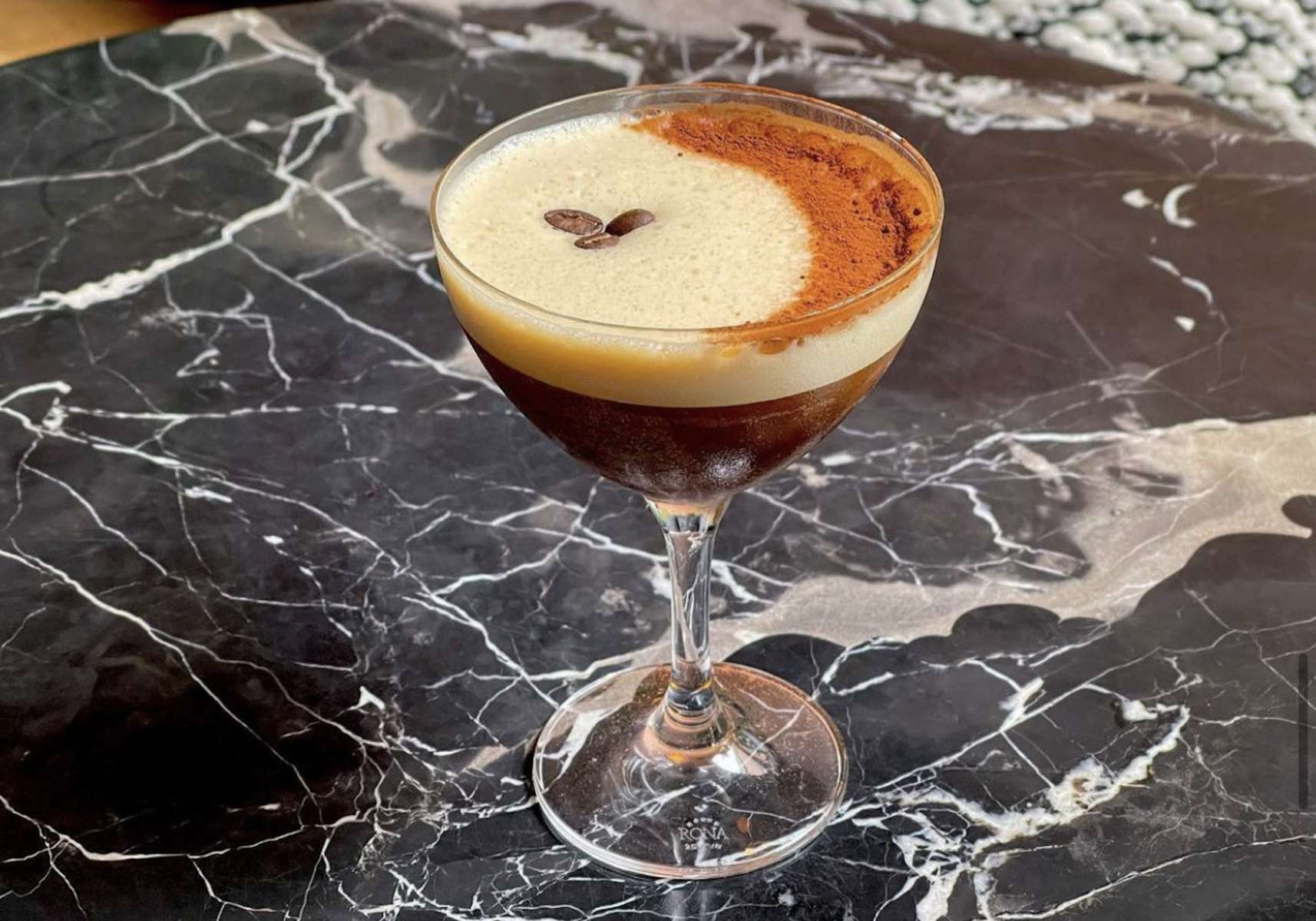 302 N Green St 3rd Floor, Chicago, IL 60607
There is no doubt that Aba has the best Espresso Martini in Chicago. Their high-end rendition ($22) is made with belvedere "smogory forest" single estate vodka, st. george nola coffee liqueur, beatrix coffee roasters "voyager" espresso, and demerara. Using rye-based vodka from the hardwood forests of western Poland and paired with coffee liqueur specifically engineered to evoke the experience of New Orleans chicory coffee. This one wakes you up and starts the party!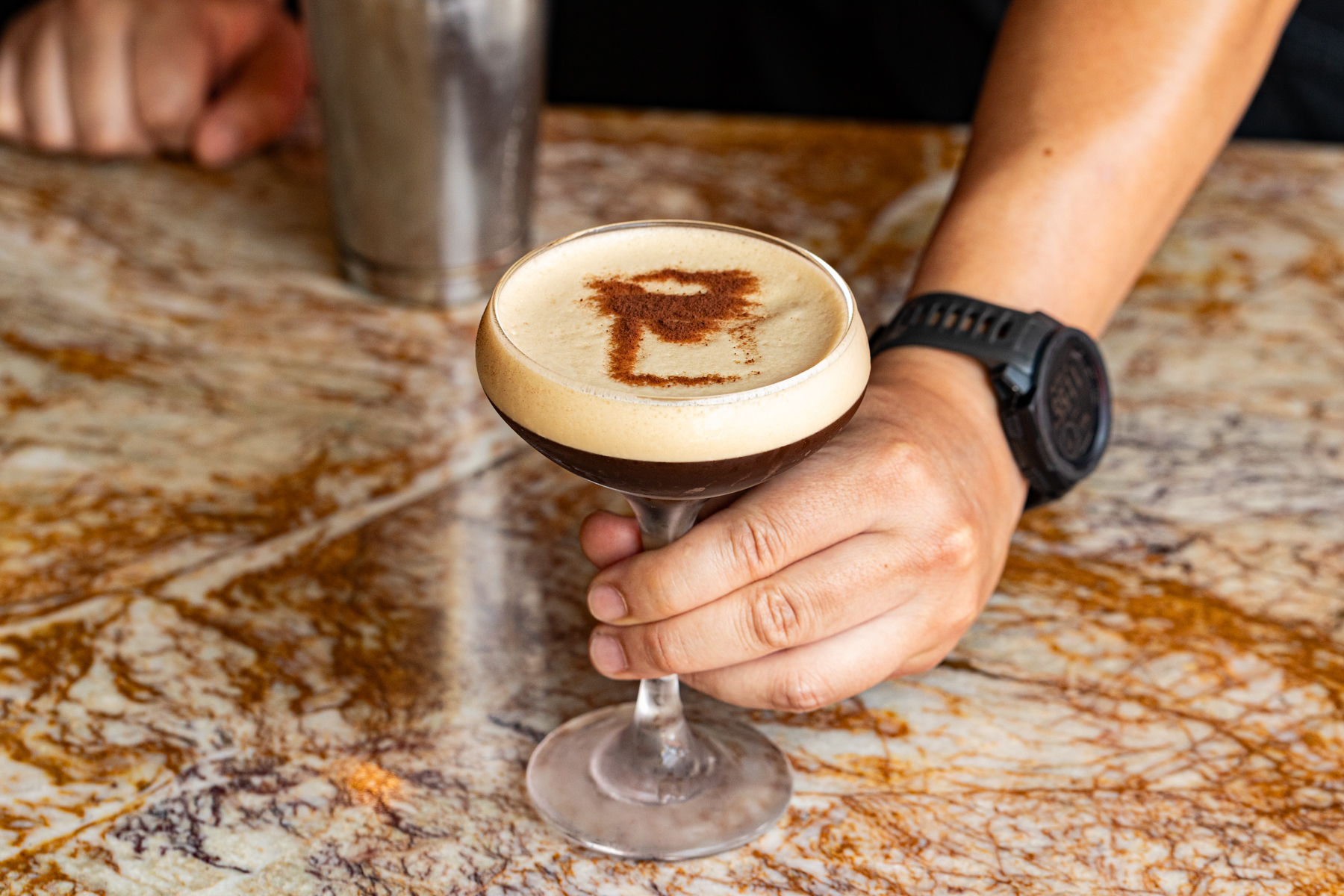 118 W Grand Ave, Chicago, IL 60654
When the best of two worlds collide an espresso martini is created and River North's Tanta is serving up an espresso martini that is leaving guests coming back for more. With Hangar One Vodka mixed with coffee liqueur and espresso, there is no better way to start your day than sipping Tanta's exceptional espresso martini on their globally recognized rooftop while indulging in Peruvian brunch classics such as crispy pork sandwiches, steak & eggs, vegetarian saltado, and more!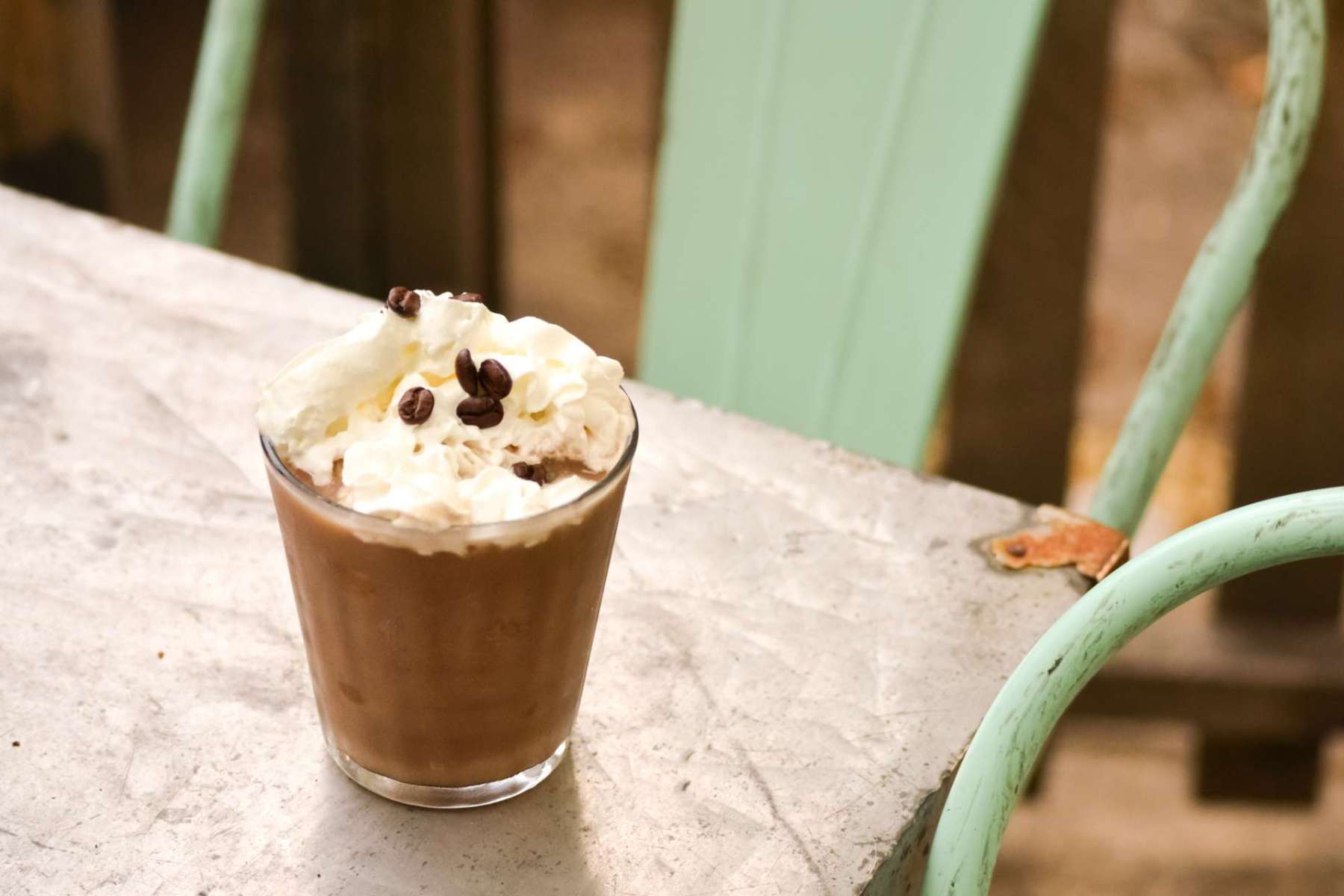 1415 N Wood St, Chicago, IL 60622
Espresso martini, but make it frozen! Wicker Park's Ina Mae Tavern is serving up the perfect espresso martini for summer. Ina Mae's frozen espresso martini combines Haku Vodka and Irish cream, enhanced with the rich flavors of Mr. Black Coffee Liqueur and house coffee syrup, delivering an invigorating coffee-infused delight ($12). For those looking for something a little less chilled, Ina Mae also has their "Not-Really-An-Espresso-Martini Espresso Martini" on their menu which is a very lightly caffeinated, espresso-free creation. Here, Haku Vodka is mixed with Mr. Black Coffee Liqueur, shaken with a few orange slices, and served with a coffee bean.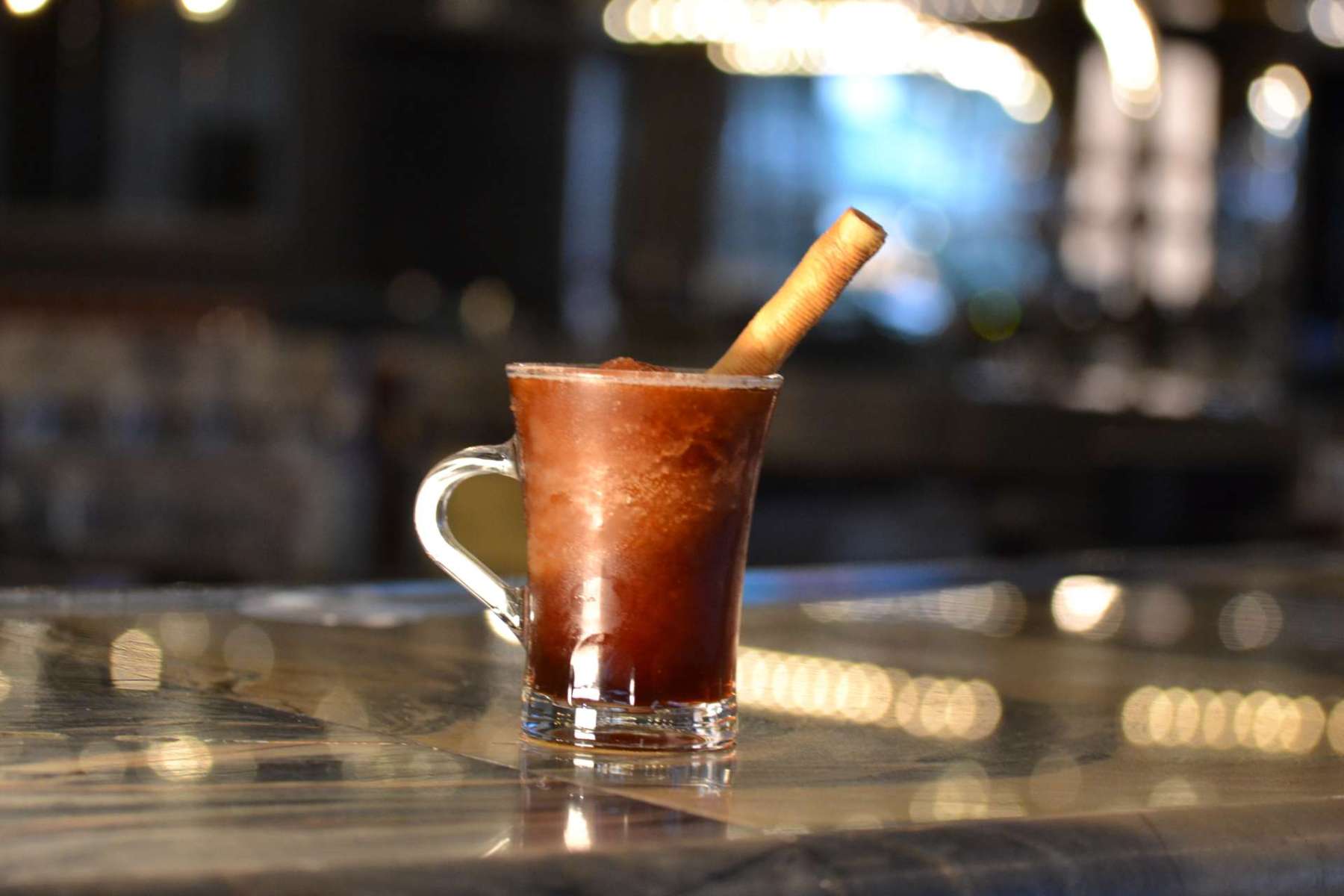 222 W Randolph St, Chicago, IL 60606
Escape the summer heat with the frozen bliss of the Espresso Granita from François Frankie. Their summer-y take on the cult-classic espresso martini combines the smoothness of Stoli Vanilla vodka, the boldness of Cold Brew Liqueur, and the richness of espresso. The velvety texture and intense flavors make this frozen treat a true delight for espresso martini aficionados. As you take a sip, the cooling sensation of the icy granita is met with the harmonious blend of vanilla, cold brew, and espresso, creating a symphony of flavors that awaken your senses.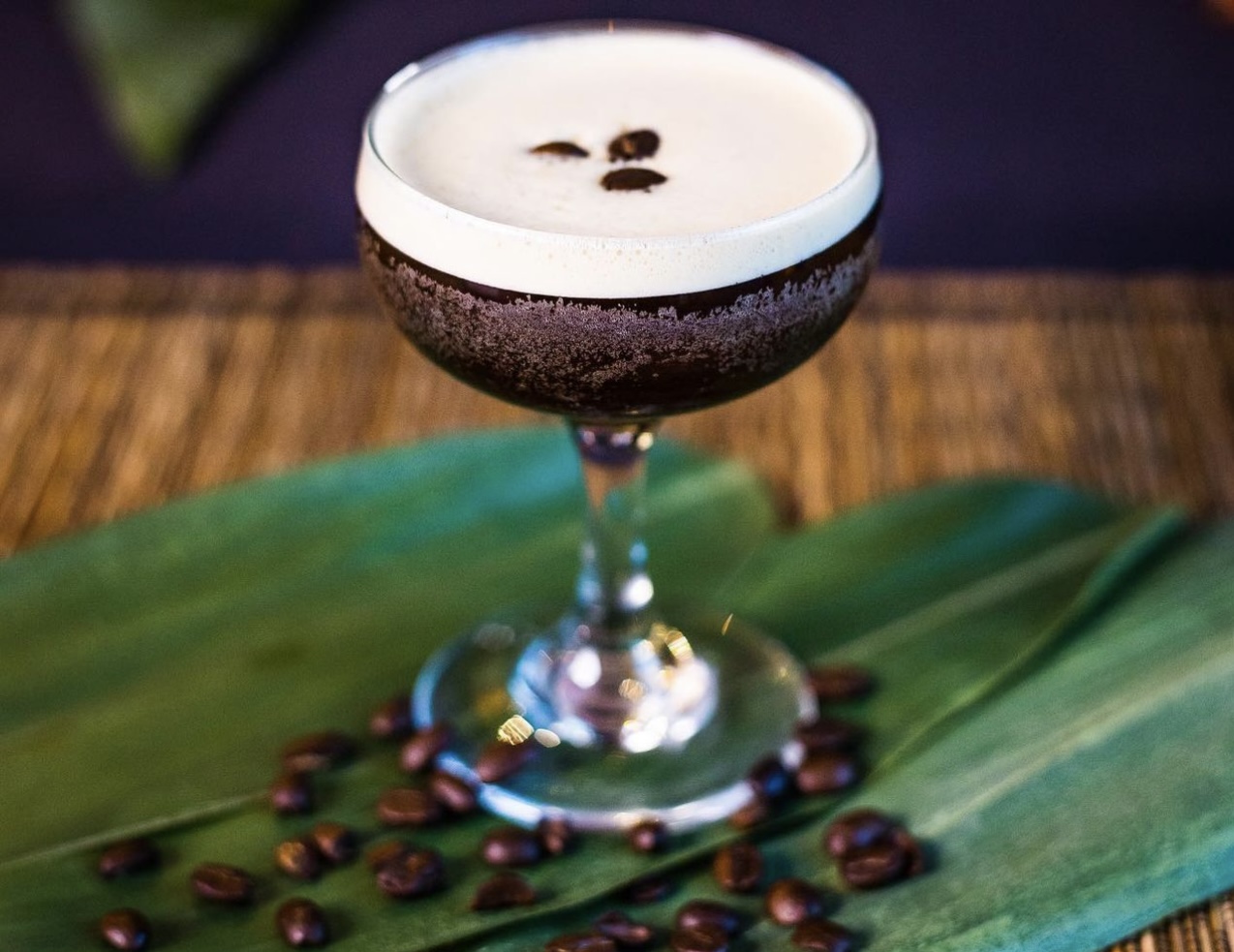 110 W Illinois St, Chicago, IL 60654
For $18, you can enjoy one of the tastiest espresso martinis in Chicago from the beloved Sunda New Asian. Using 1800 reposado, espresso, hazelnut, and coffee liqueur, Sunda's Espresso Martini features a refreshing nutty accent and is perfect for those who may not be feeling Vodka.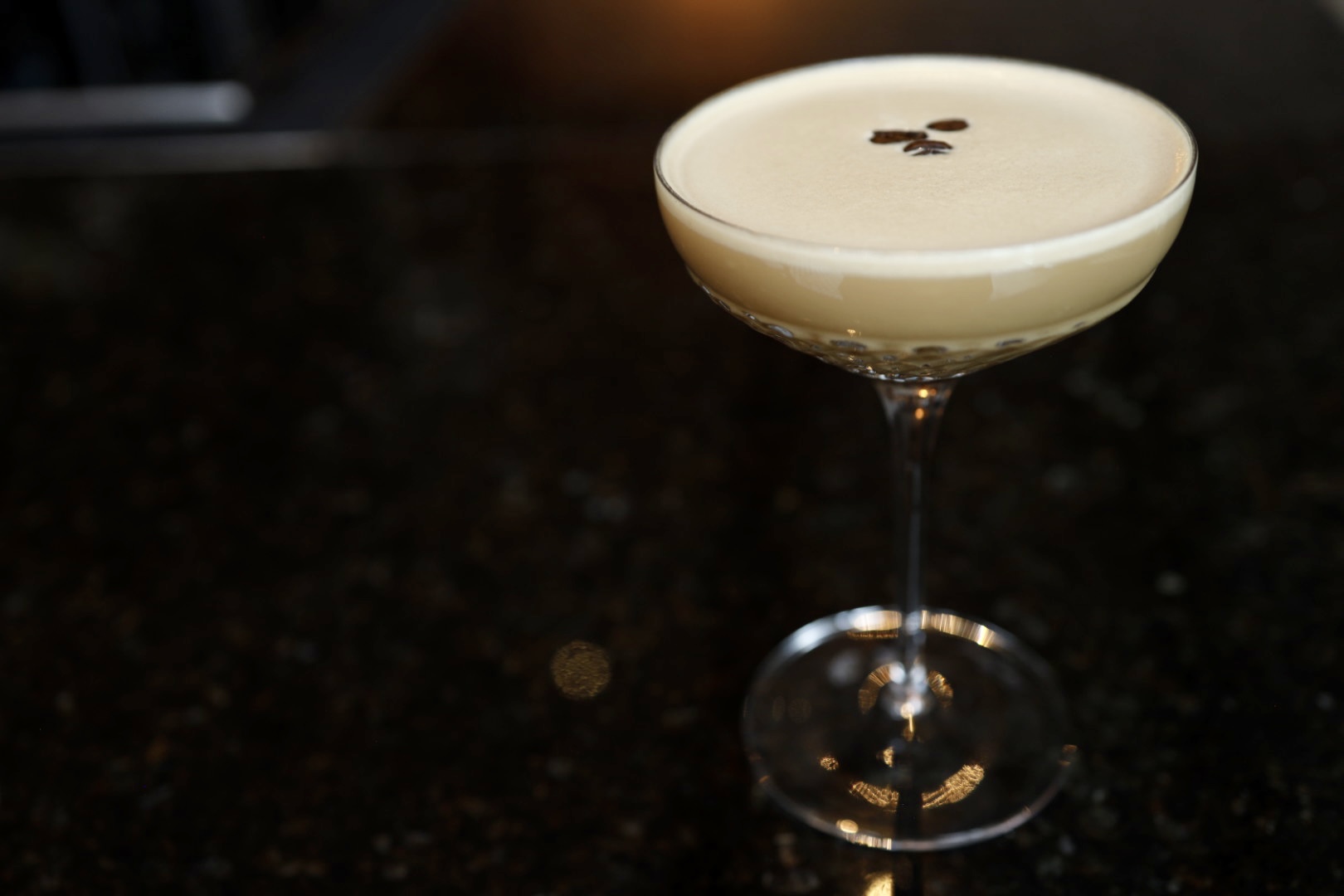 71 E Wacker Dr, Chicago, IL 60601
Enjoy a classic Espresso Martini at a fair price at Hoyt's American Tavern. Hoyt's version is made with Cointreau, Baileys Irish Cream, Kahlua, Titos, and espresso and has everything you desire including the flavor, the booze, and the caffeine. People watch on their outdoor patio or grab a book and sit by the indoor bar and wind down.
Read More: Best Chicago Bars for Bookworms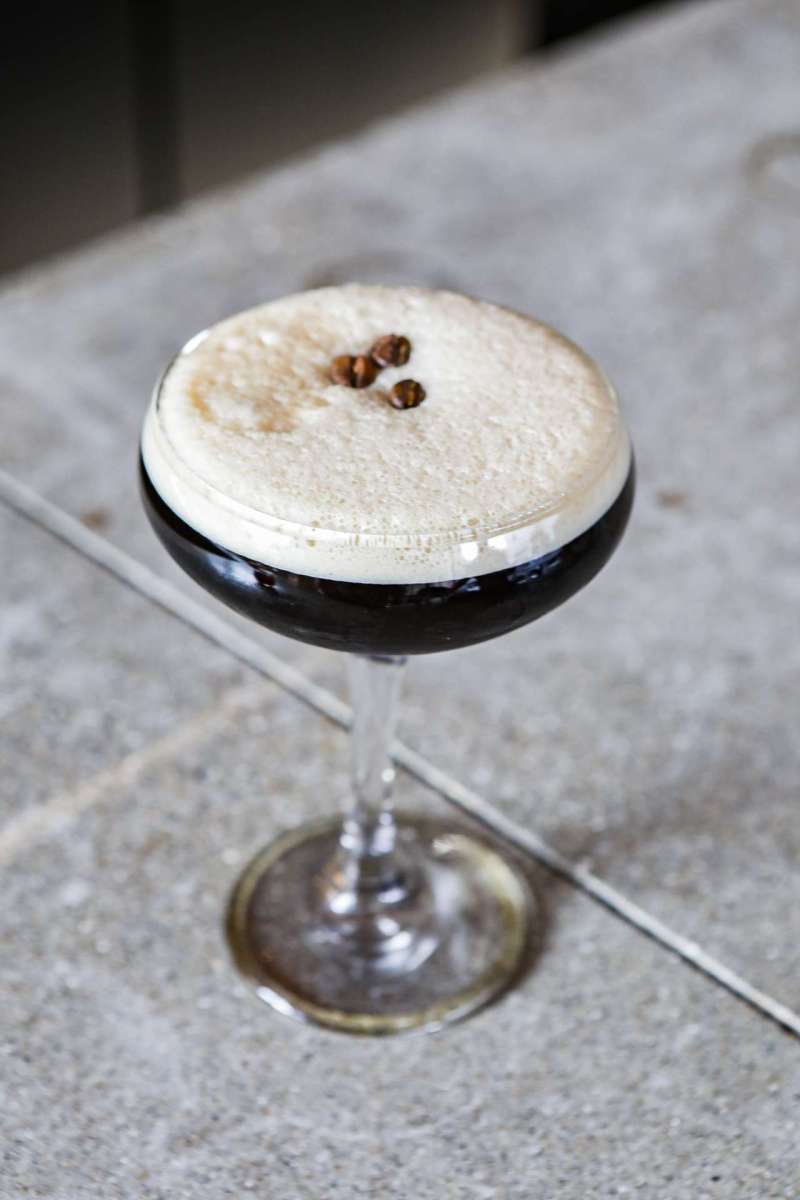 2901 N Sheffield Ave, Chicago, IL 60657
If regular espresso is not enough of a kick for you today, come to Barcocina and try their Cold Brew Tini. Made with the beloved Colectivo Cold Brew, Absolut Vodka, Kahlua, Simple Syrup, and Absolut Vodka ($14) or Casamigos Reposado ($18). Hungry? The Cold Brew Tini goes perfectly with the Street Corn Salad, Quesabirria, and Seared Ahi Tuna!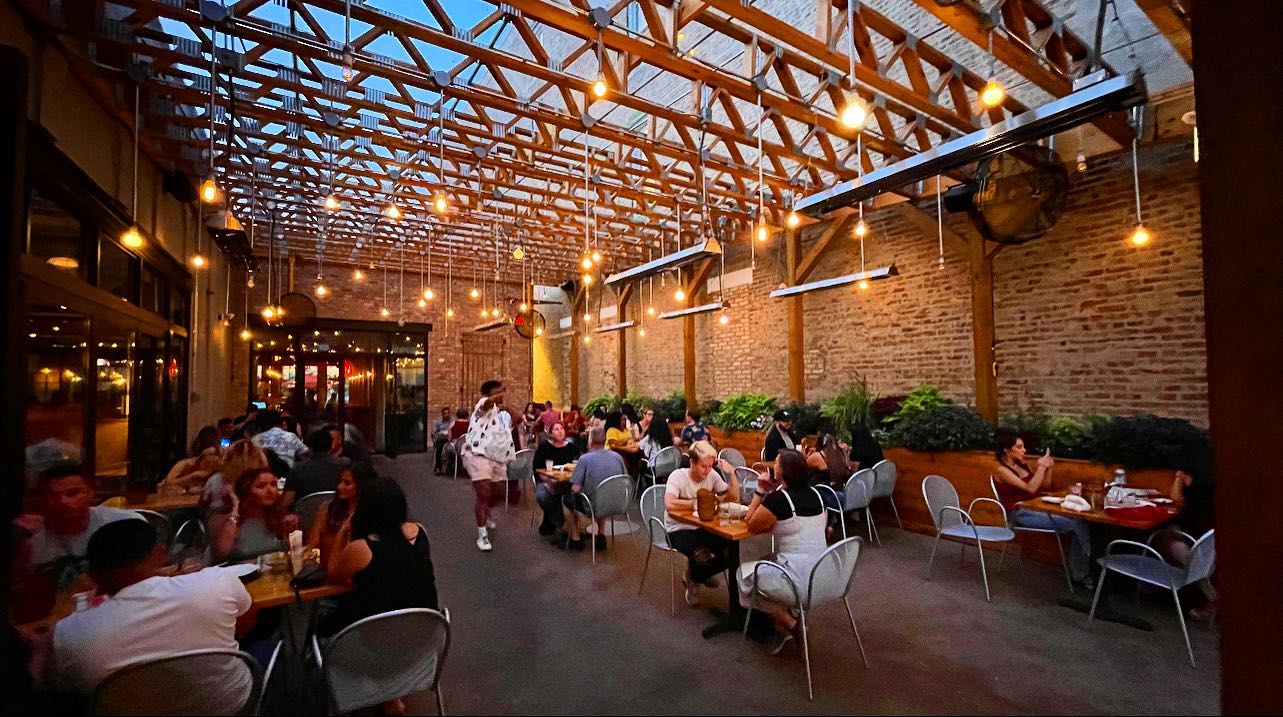 1163 W 18th St, Chicago, IL 60608
Enjoy a classic Espresso Martini at Pilsen Yards, made with whiskey, rum, coffee shop syrup, and real cold brew espresso on a day you need more than a simple caffeine kick. First date? An espresso martini is sure to break the ice and get you into a talkative mood. Happy Hour with a friend? Order one for each and some tasty small plates, and you have a party!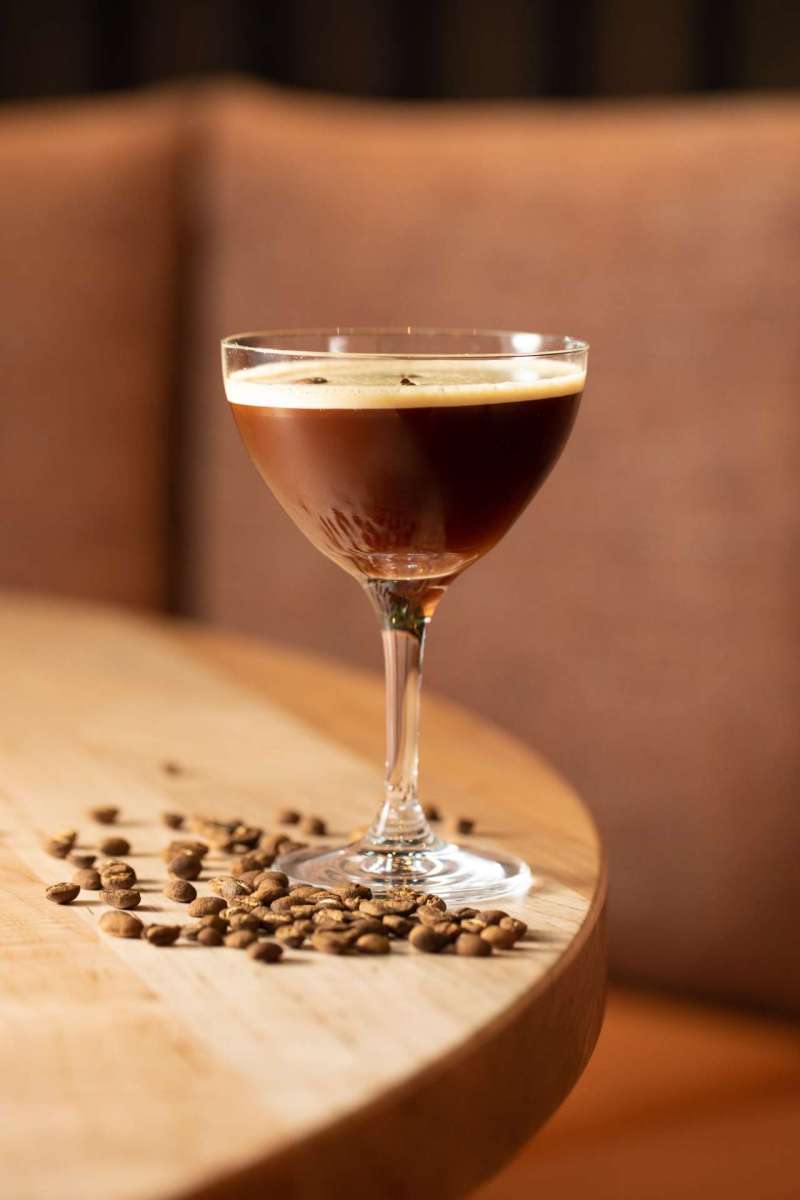 202 S Franklin St, Chicago, IL 60606
Where coffee meets cocktail – Kindling's Espresso Martini crafted by beverage director Julieta Campos features Grey Goose vodka, dark matter espresso, cafe amaro lucano, Kahlua, dark matter syrup, and espresso beans. Personally, we believe Kindling has one of the best Espresso Martini in Chicago especially if you prefer to taste the coffee flavor in your drink and don't find sweet beverages too attractive. It's rich, aromorous, sophisticated, and comes with a good kick.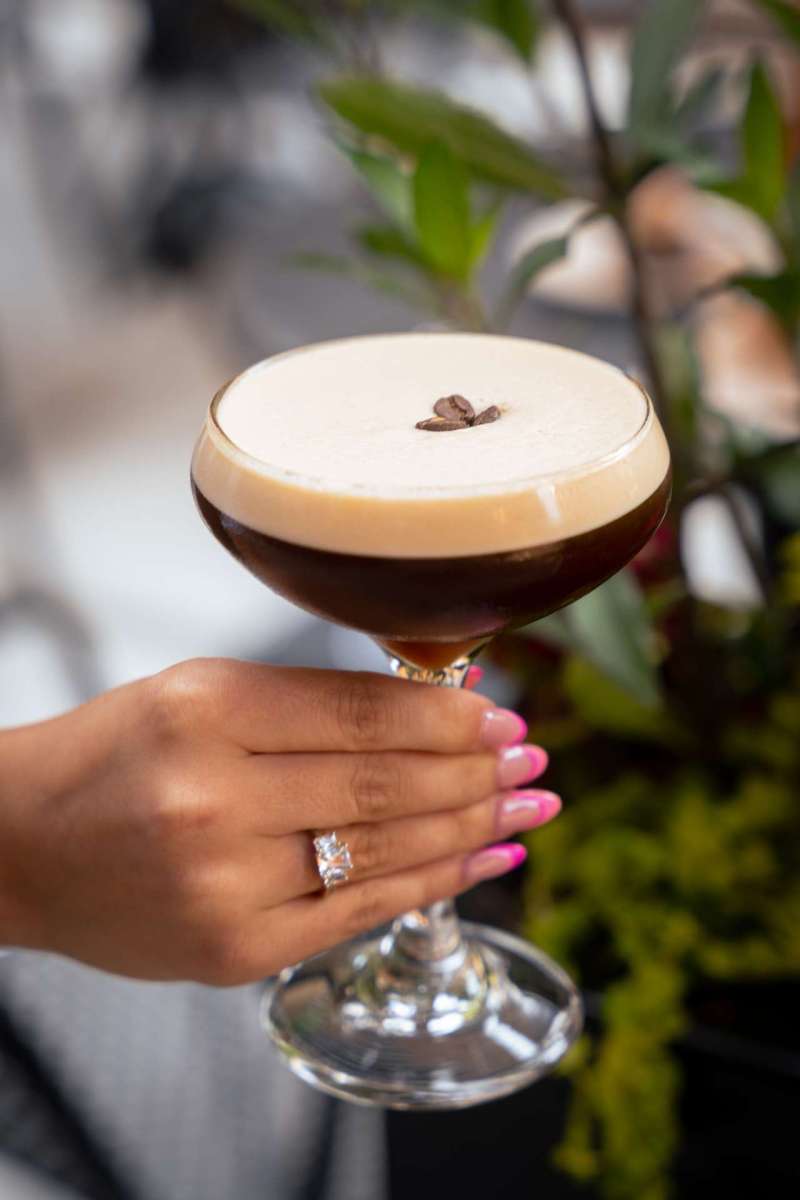 39 E Chicago Ave, Chicago, IL 60611
A twist on the classic, the Pippin's Tavern Espresso Martini is made with Three Olives Vodka, Sparrow Espresso, Pedro Ximenez Sherry, and Demerara. Enjoy the refreshing martini on the brand new 40-seat, pet-friendly patio, located on Wabash Ave. just steps away from Chicago's Magnificent Mile.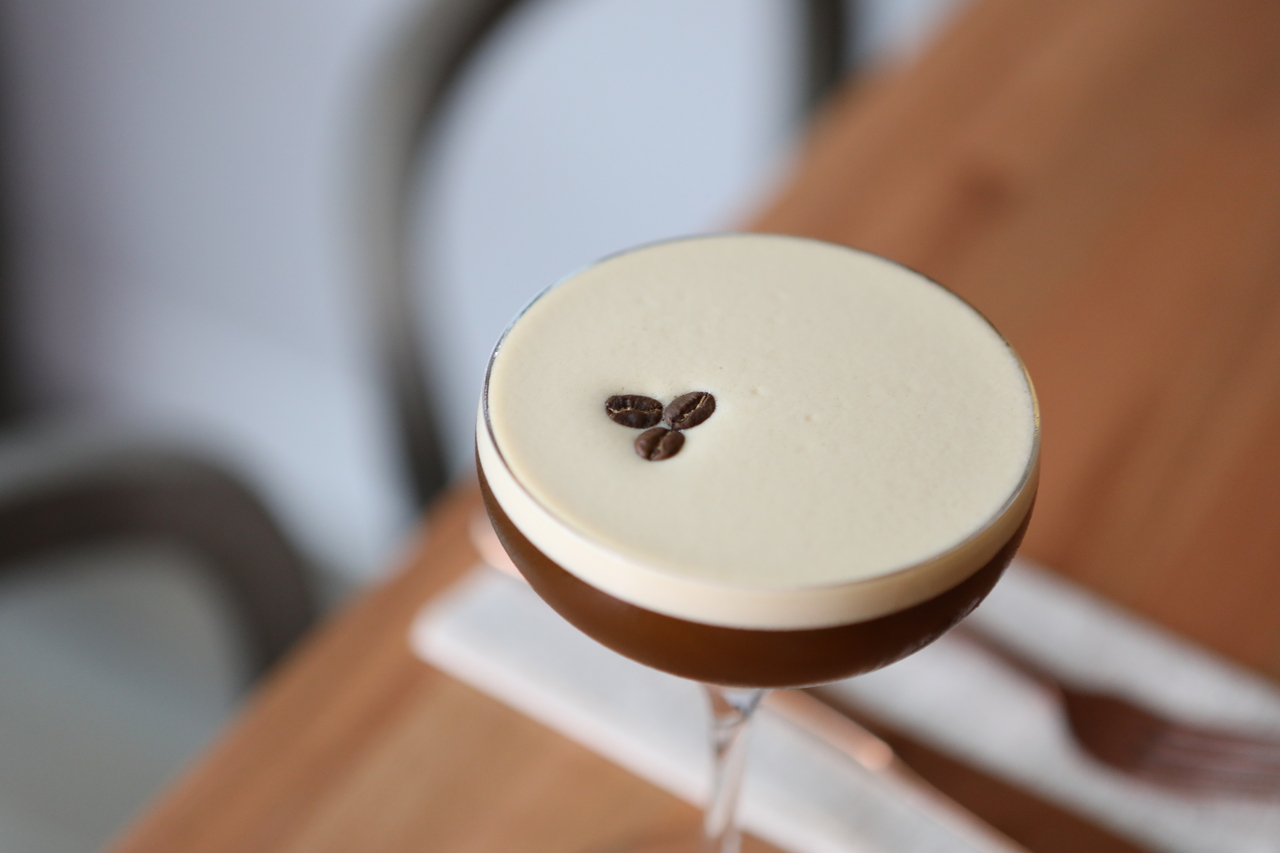 546 N Wells St, Chicago, IL 60654
Step away from traditional espresso martinis and enjoy a dessert rendition at Pistores Pizza & Pastry. The Pear & Black Pepper Coffee Cake is made with vodka, black pepper infused pear, cognac, coffee, espresso, and rosemary, adding a unique fruity and savory twist to the crowd favorite cocktail.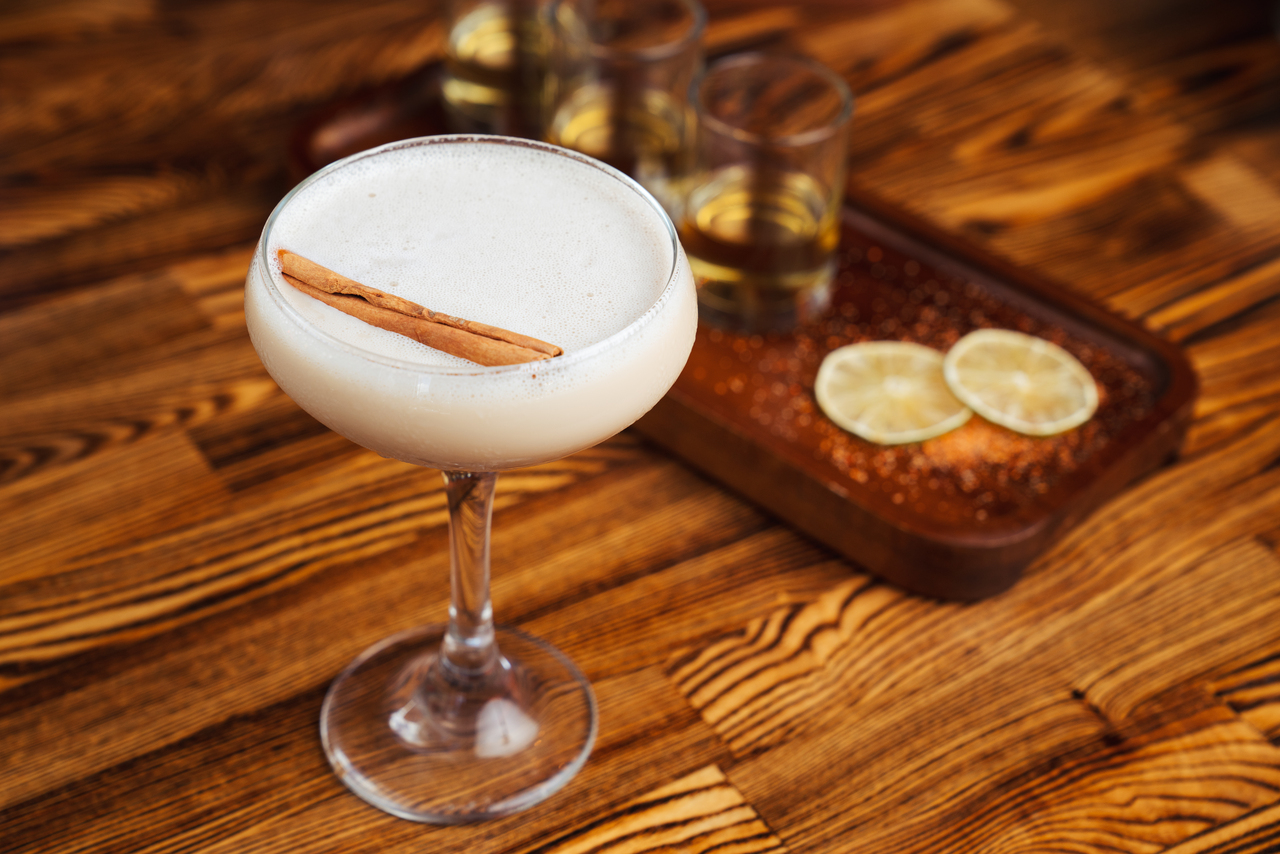 1726 S Racine Ave, Chicago, IL 60608
Sweet tooth? La Luna's got you covered with its one-of-a-kind Horchata Espresso Martini ($16). Made with La Luna's housemade horchata, Mr. Black Cold Brew Coffee liqueur, and Casamigos Reposado, the Horchata Espresso Martini is a great choice for those who prefer a more dessert-like rendition of the crowd favorite.
Featured Image: Kindling