While we may instantly think of the many parades when discussing Pride Month celebrations, remember that many are not the biggest fan of crowds. If you'd rather sip a few drinks with some close friends, have intimate conversations over a good meal, and then call that a day, this list is for you. These Chicago restaurants are running pride month fundraisers this month, and it's so easy to participate. Just get your drink and food like you normally would, and partial proceeds benefit select charities.
Read More: The Best Gay Bars in Chicago
https://www.instagram.com/p/Cs5BHKiI-Xh/
From June 1 to June 30, a special Pride cocktail will be available at Arbella. Señora Mariposa features Citadelle Gin house-infused Butterfly Pea Flower, Chareau, Apricot Liqueur, Maraschino, Lemon, and $2 from every cocktail sold will benefit Chicago House. Chicago Hosue has supported individuals and families impacted by HIV since 1985. Annually, the organization serves more than 2,00 individuals and families across four program pillars: housing, health, employment services, and the TransLife Care program.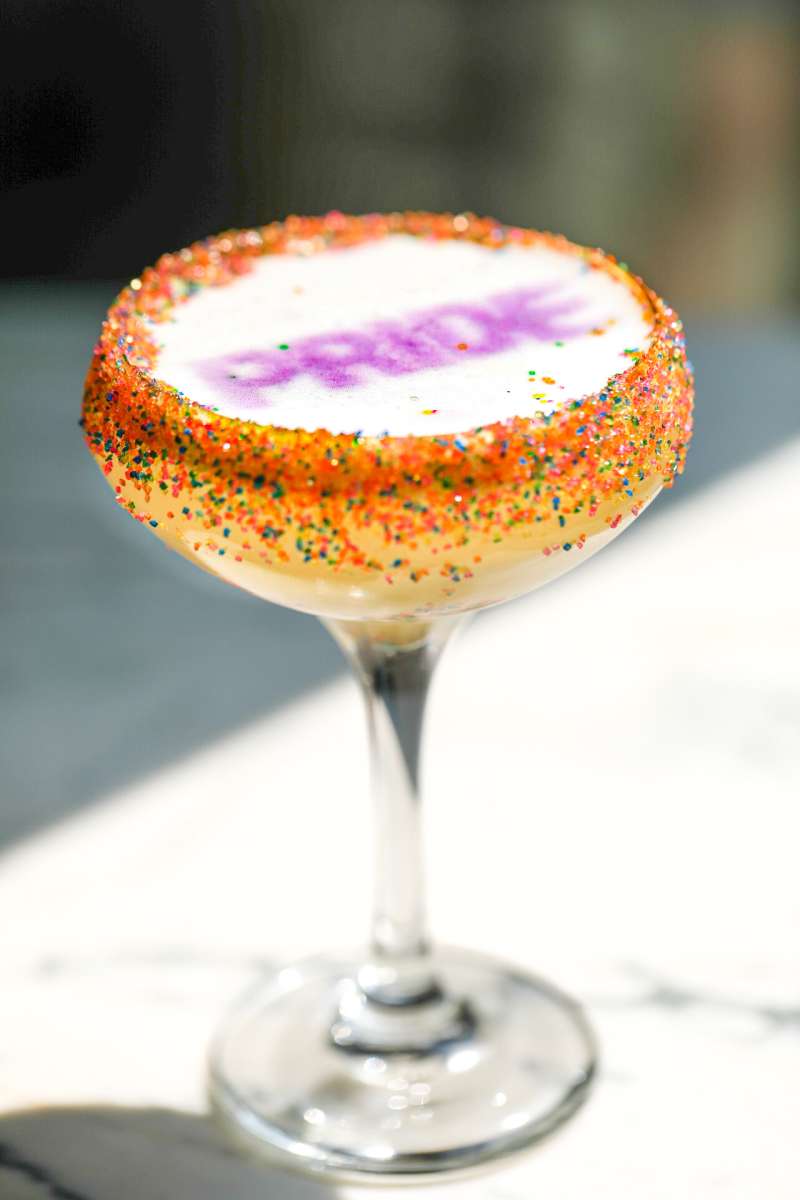 950 W Lake St, Chicago, IL 60607
Gaijin, Chicago's one-and-only okonomiyaki restaurant, is stepping up their game with a pride fundraiser throughout June this year. The restaurant has launched a special Sour Candy this month, featuring haku vodka, yuzu, lemon, egg white, and garnished with sprinkles. $1 of each cocktail sold in June will be donated to Howard Brown Health to bring affordable healthcare to the LGBTQ community.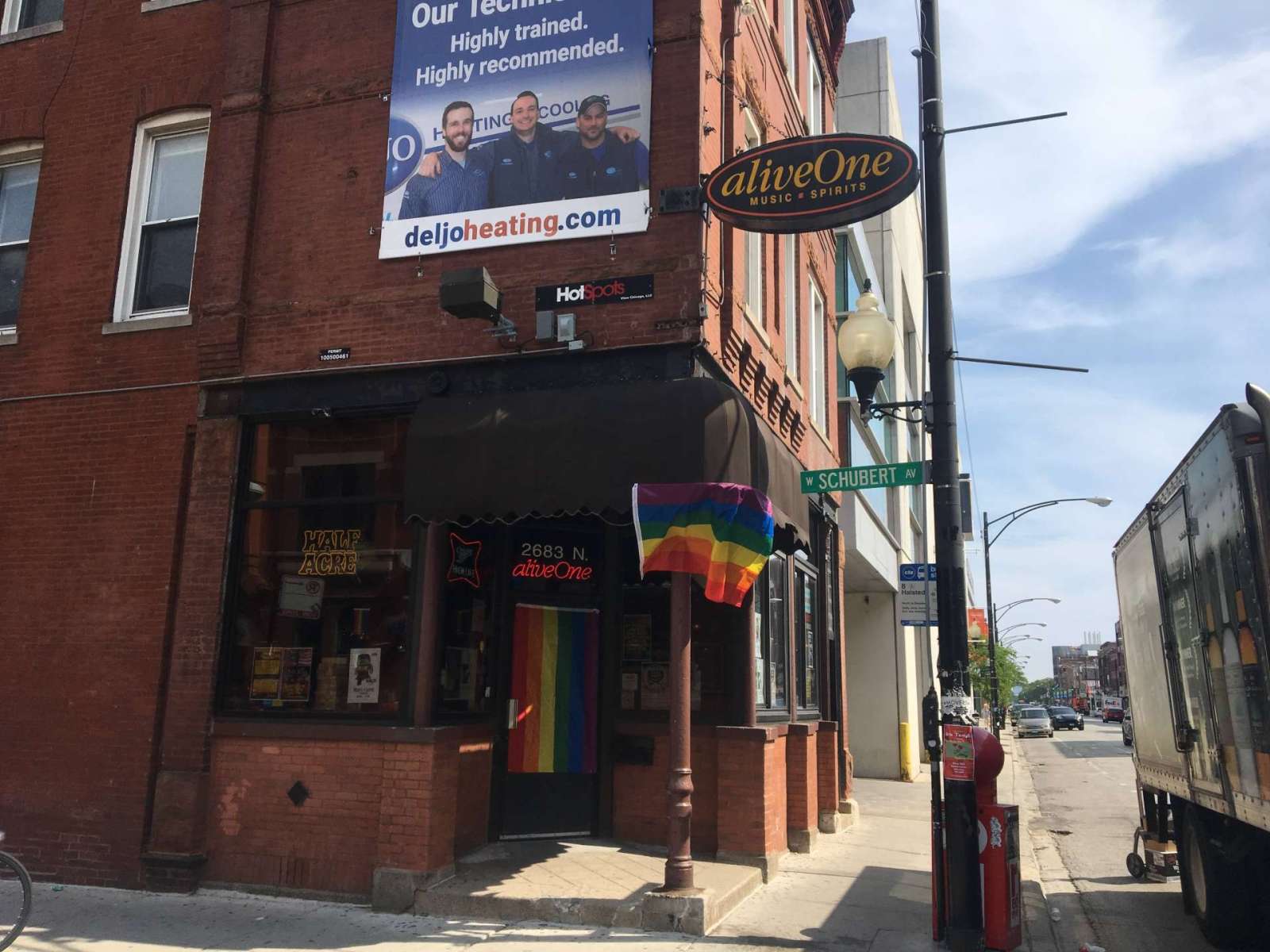 2683 N. Halsted St. Chicago, IL 60614
In recognition of Pride Month this June, aliveOne in Lincoln Park will donate a portion of proceeds from every Stone Brewing beer sold to Center on Halsted, the Midwest's most comprehensive community center dedicated to advancing community and securing the health and well-being of the Lesbian, Gay, Bisexual, Transgender and Queer (LGBTQ) people of Chicagoland.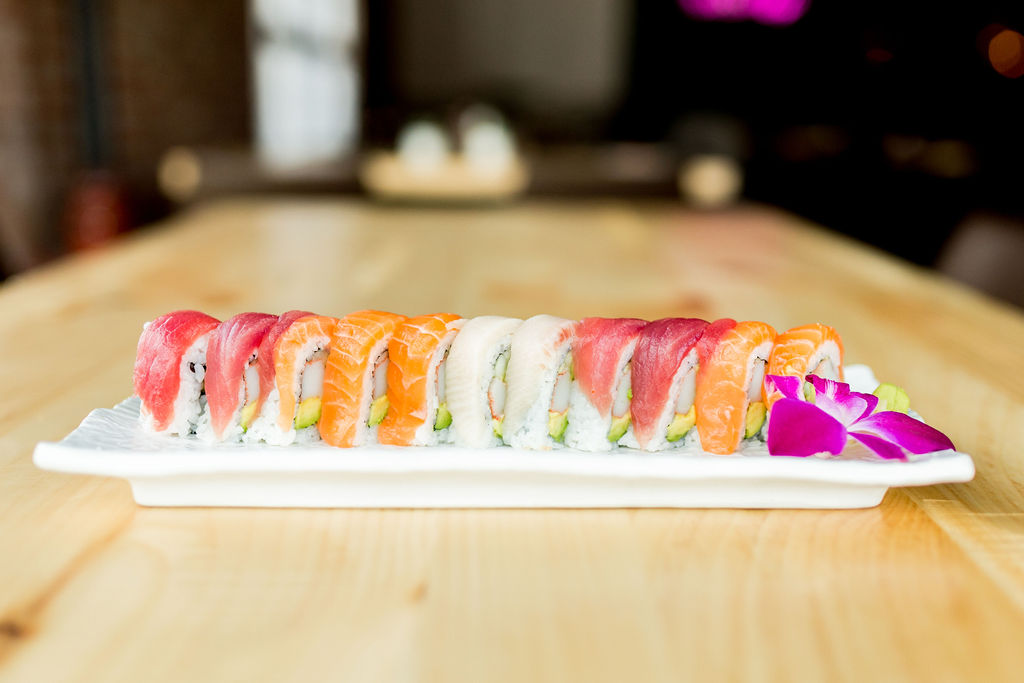 124 N. West State Street Geneva, IL 60134
In recognition for Pride Month this June, B.A.S.H. Burger and Sushi House in Geneva will donate $1 of each Rainbow Roll sold to Belong: Fox Valley, a grassroots organization working to make the Fox Valley in Illinois and the surrounding communities inclusive and affirming spaces that celebrate the diverse sexual orientations, gender identities, and gender expressions of the community members.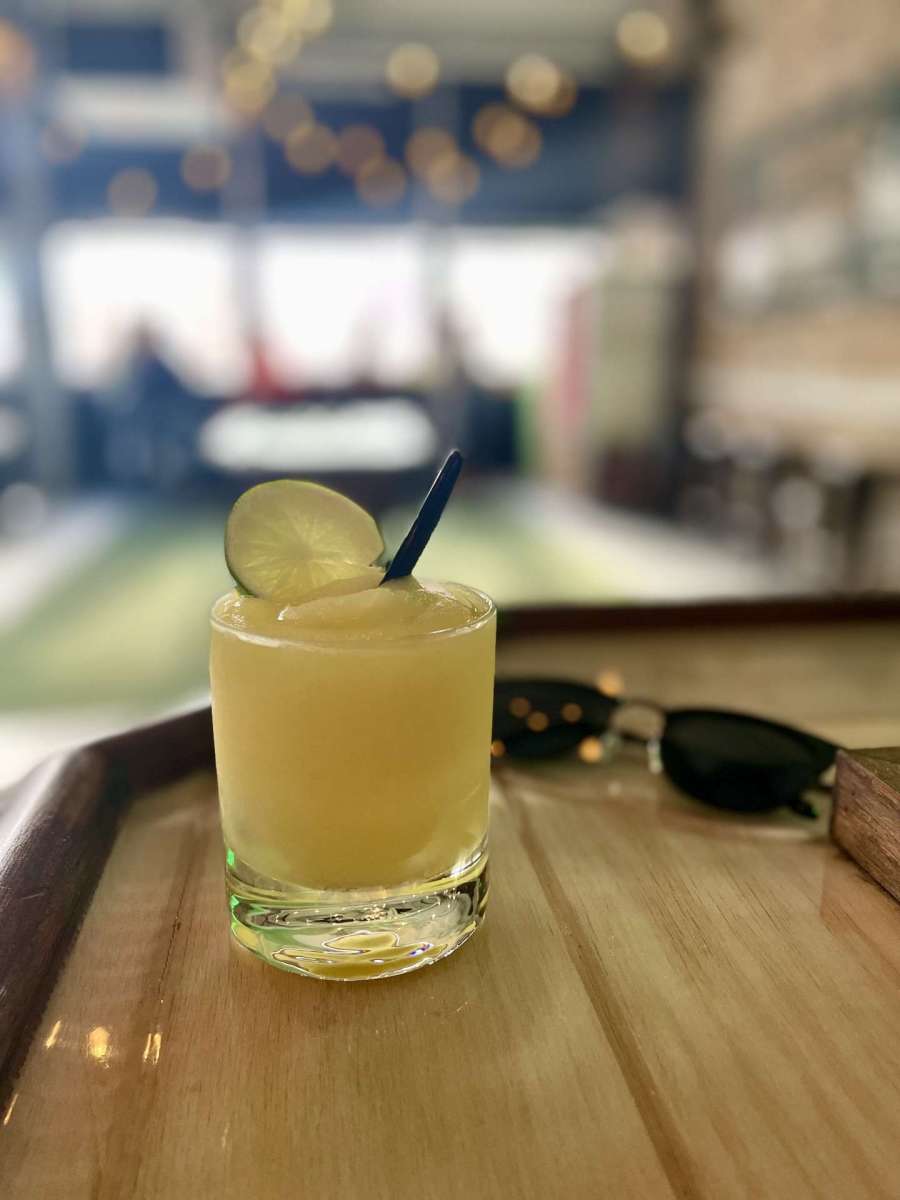 2924 N. Central Park Ave. Chicago, IL 60618
In support of Pride Month, Central Park Bar in Avondale will donate $1 from every Frozen Spicy Mango Margarita sold to Center on Halsted. Central Park Bar's Frozen Spicy Mango Margarita is $10 and features Ghost Spicy Blanco Tequila, Triple Sec, mango, and lime.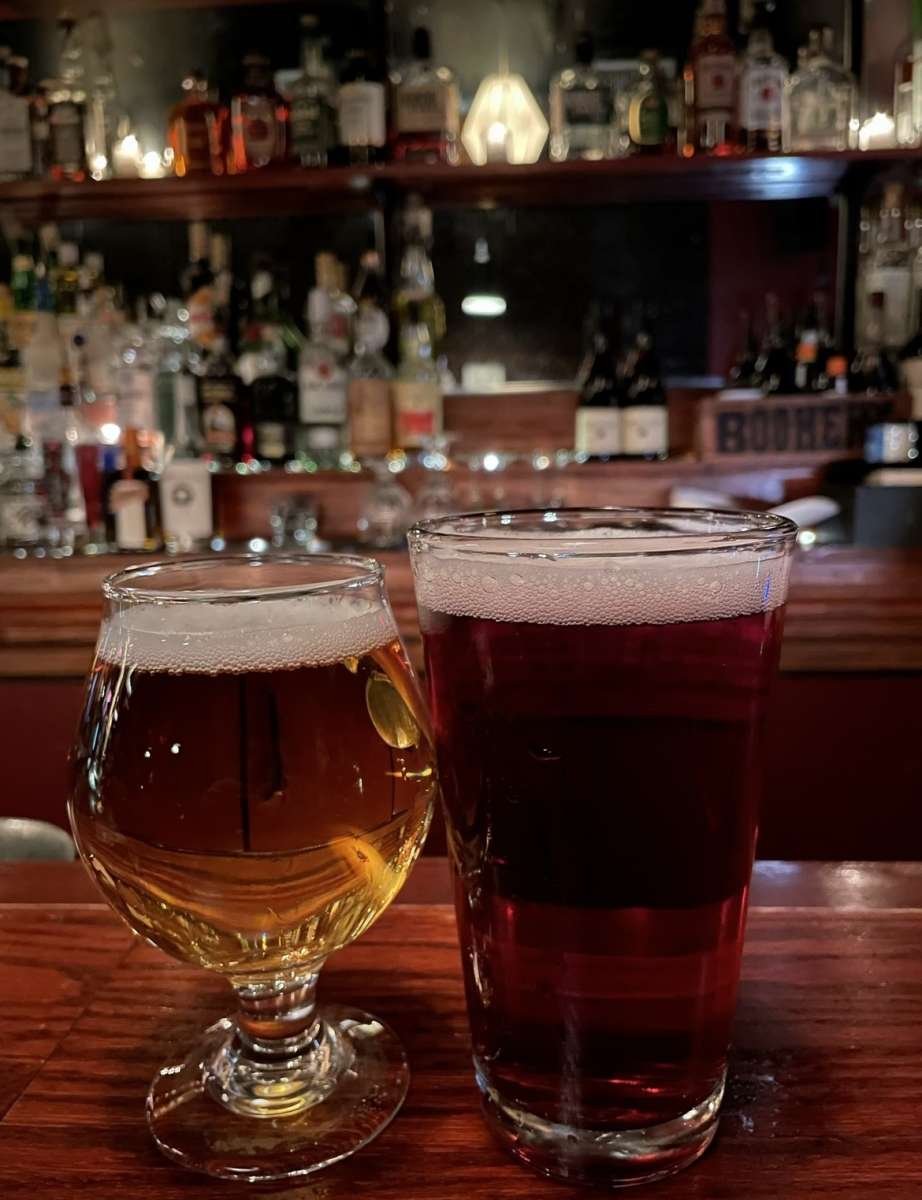 1944 W. Division Ave. Chicago, IL 60622
Easy Bar in Ukrainian Village will support The Trevor Project for Pride Month. Throughout the month of June, $1 from select drafts will be donated to the organization. The Trevor Project is the leading and only accredited national organization providing crisis intervention and suicide prevention services to lesbian, gay, bisexual, transgender and questioning (LGBTQ) young people under the age of 25.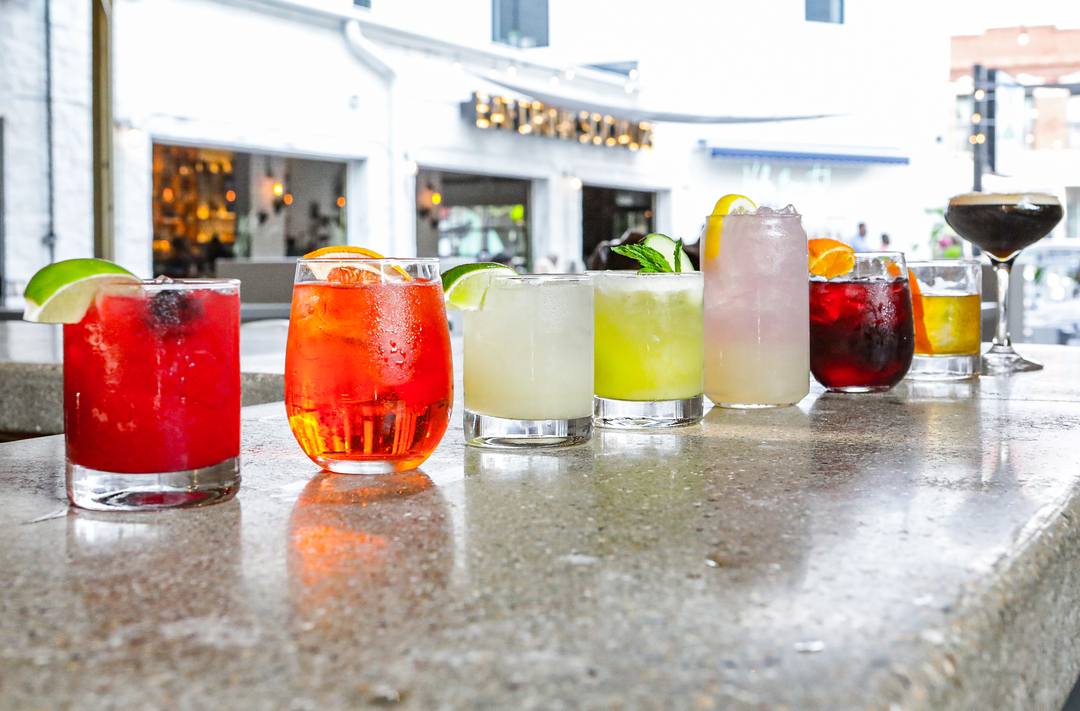 all locations
For the month of June, Barcocina will present a collection of cocktails to represent some of the colors that make up the Pride flag. Additionally, they'll have a little fun with a Beyonce-themed cocktail ("Pure/Honey") and a Taylor-themed offering ("Karmapolitan"). Order both and receive special pricing! Through June, $1 of each cocktail sold will benefit Howard Brown Health, a non-profit organization in Chicago providing affordable expert care to the LGBTQ+ community and their allies.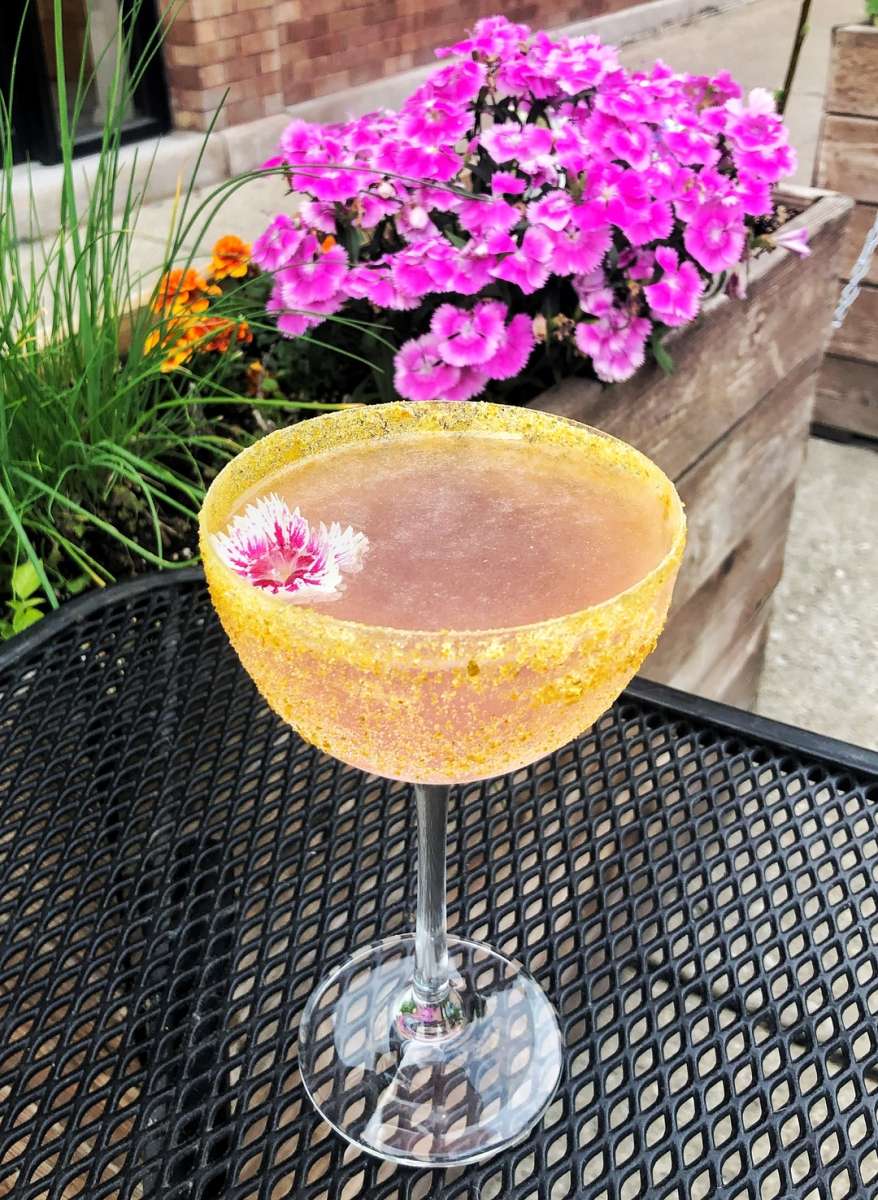 2700 W Chicago Ave, Chicago, IL 60622
For the month of June, guests at Heritage can order the Gold Rush, a cocktail made with vodka, Oleo-Saccharum, lime and cranberry juice, and a touch of gold dust. $13. $1 of each cocktail sold will benefit The Trevor Project. The Trevor Project provides 24/7 counseling, mental health support, and a safe community for young LGBTQ individuals.
Estelle's
In recognition of Pride Month this June, Estelle's in Wicker Park will host a fundraiser for the Brave Space Alliance from June 1 through 30. $1 from each "Tea Time with Miss Understood" cocktail sold will be donated to Brave Space Alliance. The cocktail is $13 and features Misunderstood Ginger Whiskey and Twisted Tea. Brave Space Alliance is the first Black-led, trans-led LGBTQ+ Center located on the South Side of Chicago that is dedicated to creating and providing affirming, culturally competent, for-us by-us resources, programming, and services for LGBTQ+ individuals on the South and West sides of the city.
On June 22 from 5 p.m. to 8 p.m., Estelle's is throwing a Rainbow Tie Die Party. For $25 per person, guests will get an official white Estelle's t-shirt and will receive assistance from staff at designing shirts with special rainbow patterns. $10 from each shirt sale will be donated to Brave Space Alliance. DJ Kinkshame will spin jams from 12 a.m. to close.
Remedy
In recognition of Pride Month this June, Remedy in Bucktown will feature a $13 "Ginger Forest" Misunderstood Ginger Whiskey Mule, and $1 from every drink sold will be donated to the ACLU Drag Defense Fund. On Thursday, June 29, guests can join Remedy for a special Pride Month edition of their "Lip Sync Happy Hour" drag show. Prior to the show, guests can enjoy Remedy's half-price happy hour from 4 p.m. to 7 p.m before the drag show begins at 7 p.m.
La Josie, the authentic Mexican restaurant, agave bar and Michelin Bib Gourmand recipient in the West Loop has created a specialty cocktail in honor of Pride Month. The cocktail Celebrating You is made with orange-infused Ilegal Mezcal Reposado, orange Curaçao, pomegranate, and lime. $2 from each cocktail sold will benefit WayOUT, a full volunteer organization that finds, vets and fundraises for LGBTQ+ youth programs nationwide.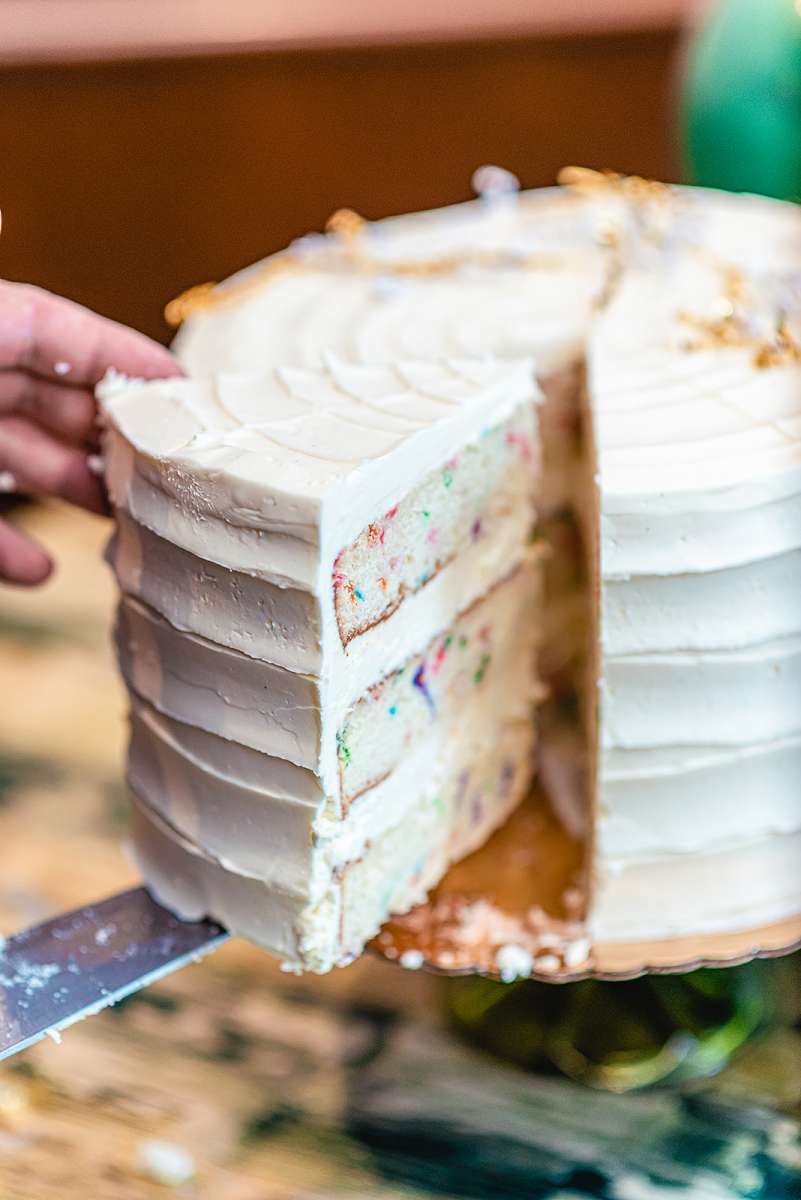 Gene & Georgetti, Chicago's oldest and most iconic steakhouse, will offer slices of Funfetti cake to celebrate Pride Month. After all, who can't use some rainbow confetti in their life? Offered during lunch, brunch, and dinner during the entire month of June, slices are $12 each, and a portion of proceeds will benefit Center on Halsted.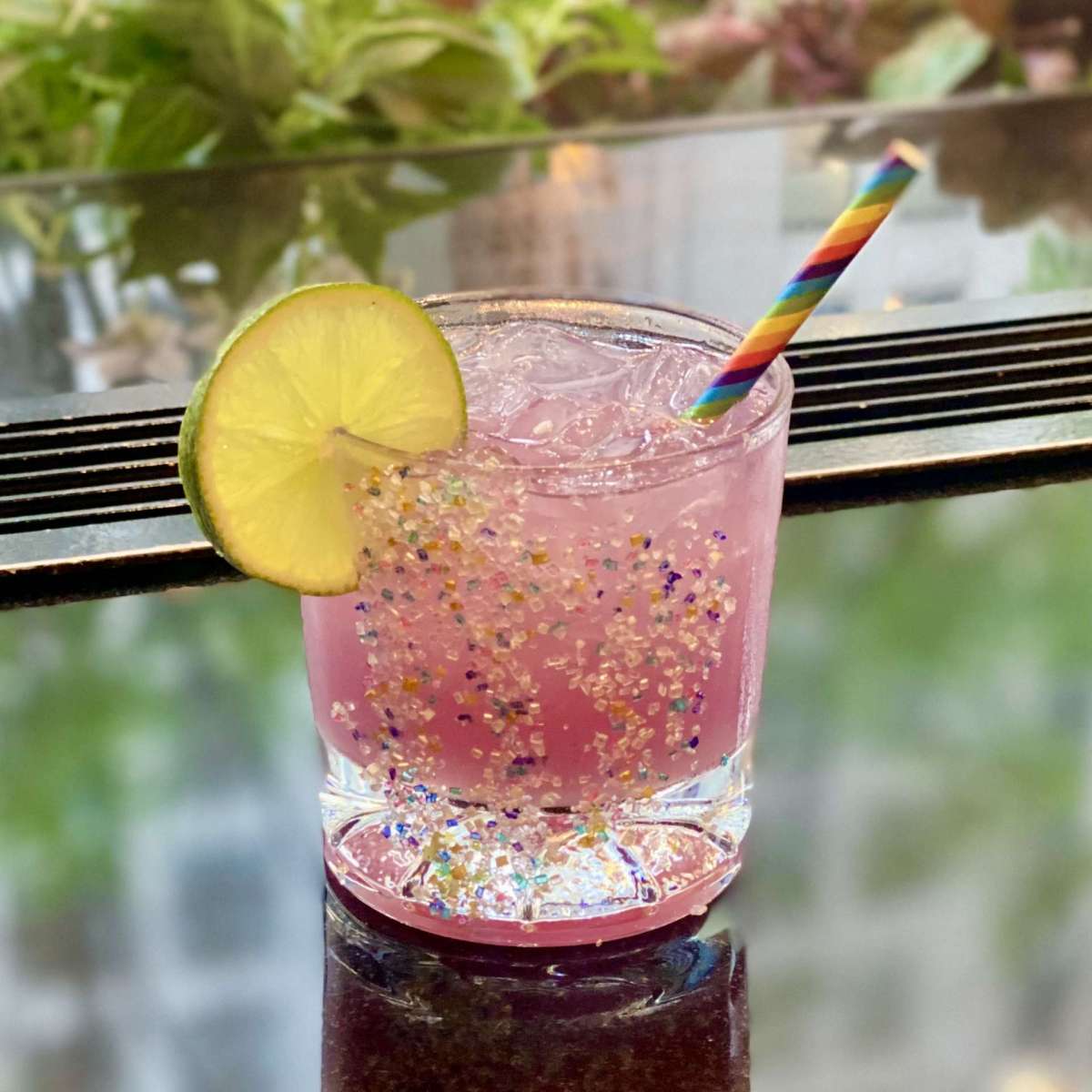 505 N Michigan Ave, Chicago, IL 60611
In honor of Pride, Chicago's favorite Steak House is launching a Pride Margarita available at the Bar at MJ's. Featuring butterfly pea flower tea, the margarita is a festive shade of purple, and the rainbow straw and rim add a colorful finish to this summer-inspired sipper. Available throughout June, $1 from each cocktail will be donated to The Trevor Project.
https://www.instagram.com/p/CtNJ1wwPHt0/
243 E Ontario St, Chicago, IL 60611
From June through August, W XYZ Bar at Aloft Chicago Mag Mile will support the Brewed for All Program by New Belgium Brewing, highlighting non-profit organizations working for equal rights and the visibility of the LGBTQIA+ community. During Pride Month, W XYZ Bar will be donating $1 of every New Belgium and Bell's pint sold to the Queer Women of Color Media Arts Project (QWOCMAP), an initiative using film to shatter stereotypes and bias, reveal the lived truth of inequality and build a community around art and activism.
https://www.instagram.com/p/CtMdadhulWU/
Bottleneck Hospitality Restaurants
Drink with pride this June and give back to the LGBTQ community by having a New Belgium beer at Bottleneck Hospitality Restaurants, including Southbranch, Old Town Pour House, and Sweetwater. Bottleneck Management and New Belgium Brewing have teamed up to donate $2 for each New Belgium beer sold in June to the GLAAD Foundation, a national nonprofit working to accelerate LGBTQ acceptance.
https://www.instagram.com/p/Cs_kSXPupx7/
all Chicagoland locations
Shake Shack, known for its commitment to crafting uplifting experiences through crave-worthy eats and treats, is proud to announce "Sprinkled with Pride," a special pride month fundraiser. For the entire month of June, diners can visit their nearest Chicagoland shack to show their support by adding sprinkles to any of the brand's delicious hand-spun dairy or NEW non-dairy shakes and frozen custards for 50 cents, benefitting PFLAG national, the US' first and largest LGBTQ+ organization.
Featured Image: