Malt Row on Damen | Wednesday, July 17 | 5:30 – 8:30 pm In a city where each neighborhood is m...
Looking for a new hotspot where you can just be yourself? What if it was a cafe, eatery, brewery and...
Chicago breweries hold a special place in the heart of each Chicagoan. Commonly featuring a rustic, ...
After the Bears' crushing loss to the Eagles in the playoffs this past Sunday, plenty of Chica...
Move over, Seattle. We've got this one. Brewers Association released a study on Monday with fi...
Summer's not over yet, which means there's still time to explore the most eclectic and advanced brew...
There's nothing quite like summertime Chi, and part of its grandness comes from the spectacula...
Until fairly recently, it's been a mild winter so far. Still, we have a few more months worth of chi...
Beer is great, because it's one of those things you get to celebrate by having more of it. In fact, ...
An apple (cider) a day keeps the doctor away. It's sort of hard to believe that a city as large and ...
Best of Chicago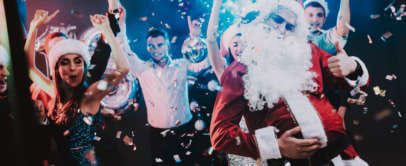 Santa Claus is coming to Old Town… specifically, Woodie's Flat in Chicago! The neighborhood bar is getting a holiday makeover you have to see to believe. A breathtaking…