From Wellington Ave in Lakeview to North Ave in Wicker Park; the Farmheads Group and Piece Brewing are two staples in the Chicago restaurant scene. So let's go ahead and straight away call this the crossover event of the century. The Chicago-based Farmheads Group, including Farm Bar Lakeview and Farmhouse Evanston announced a new beer collaboration with Piece Brewing celebrating the 20th anniversary of the beloved Wicker Park brewery and pizzeria.
The '20' brew features honey from Brown Dog Farm—Farmheads exclusive farm run by co-owner TJ Callahan in Mineral Point, Wisconsin—alongside Mosaic and Ekuanot hops. The resulting beer is 7.5% ABV and presents hints of stone fruit, grapefruit peel, orange marmalade and essence of honey—a flavor that keeps people coming back for more.
The beer by Piece Brewing and Farmheads Group will be available for a limited-time at Piece Brewery in tulips ($8), crowlers ($15) and growlers ($30) as well as Farm Bar Lakeview and Farmhouse Evanston. At both Farmheads restaurants the brew is included on their July 'Buzz Menu', a full menu of food and libations that feature Brown Dog Farm's honey.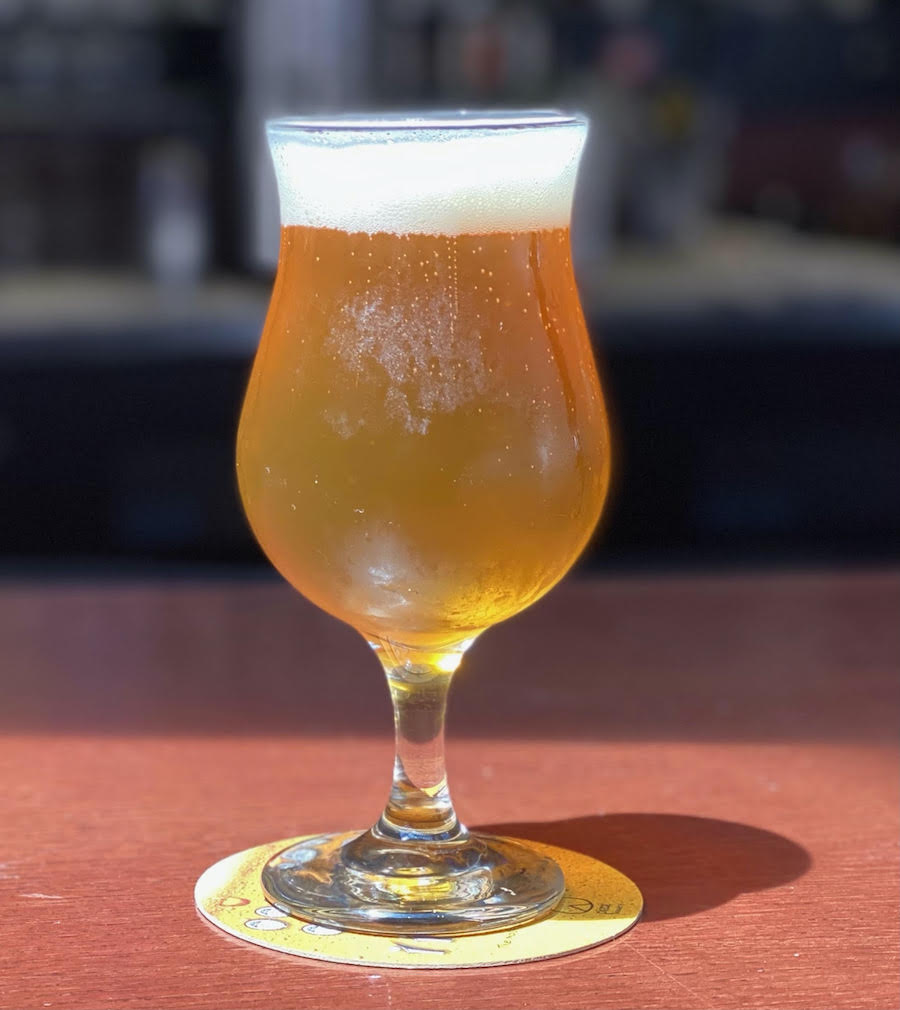 "Our partnership with Piece for this special brew is a natural extension of our continued efforts to provide Chicagoian's sustainable, local farm-to-table dining experiences," shared TJ Callahan.  "After a difficult year for restaurants and bars, it feels great to come together and raise a glass to milestone moments like Piece Brewing's anniversary!"
Founded in 2001 by Bill Jacobs and Cheap Trick guitarist and songwriter Rick Nielsen, Piece Brewery and Pizzeria has been recognized as Chicago's most award-winning brewpub. Piece Brewery has earned an impressive 28 medals at the World Beer Cup and the Great American Beer Festival.
To learn more about Brown Dog Farms and make a reservation at Farm Bar Lakeview or Farmhouse Evanston, visit their website at www.farm-bar.com or https://www.farmhouseevanston.com/.
About Farmheads Group
Originating in 2011 with the opening of Farmhouse Tavern in Chicago's River North neighborhood, Farmheads is a hospitality group with the mission of offering affordable, approachable Midwestern fare based on locally sourced and sustainable ingredients. Since opening our doors to Farmhouse Chicago, operating partners Ferdia Doherty and TJ Callahan have grown that first location into a series of concepts, including Farmhouse Evanston and Farm Bar Lakeview, with a shared vision of utilizing the bounty available within a four state footprint of Illinois, Indiana, Wisconsin and Michigan.
Featured Image Credit: Piece Brewery
Read More: 9 Best Local Breweries in Chicago to Visit