Summer's not over yet, which means there's still time to explore the most eclectic and advanced breweries that Illinois has to offer. From cideries to alehouses, the beer scene in Illinois is as diverse as its population, bringing people of all walks of life to unite over hopped-up goodness. And now you have even more reason to visit as many Illinois breweries as you possibly can this summer.
Thanks to more than 220 participating breweries throughout the Land of Lincoln, you can navigate the complex flavors of pale ales and porters with the #DrinkIllinois Summer Beer Passport. This campaign lasts from May 25—August 25 each year, which means there are still a few weeks left to get your drank on at any of the included breweries this time around.
The passport is free, but you must visit an Official Pickup Location (OPL) in order to receive one. You can find them here—each OPL is marked with a star and is also a participating brewery. And, of course, the beer passport looks pretty similar to a travel one, which makes it a totally cool addition to your purse or wallet.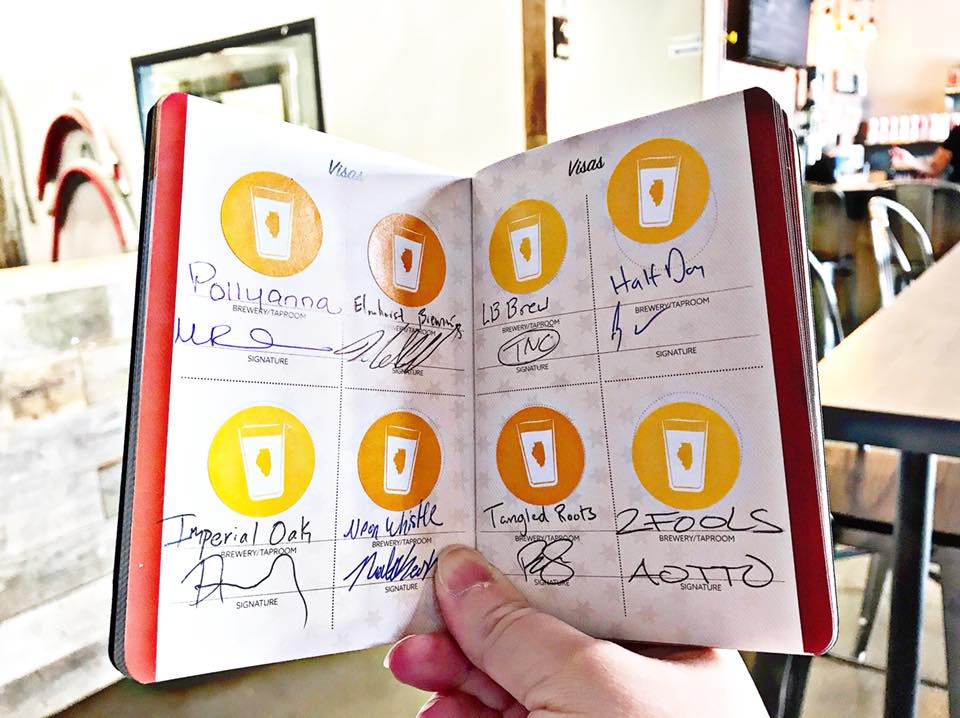 When you order a beer at these breweries, you'll receive a Visa Sticker documenting your visit. Check out as many breweries as you can over these last few weeks, and once you've been to 40 unique places, you just have to fill out a Passport Verification Form and send it to the Illinois Craft Brewers Guild (ICBG). This will get you qualified to receive a free year of the ICBG's enthusiast program, ImBIBE, which grants you numerous rewards and discounts over the course of your membership.
So grab a friend, pick up your passport, and get moving. Make a road trip out of it. Add it to your end-of-summer bucket list. There's still time to make summer '18 one for the books, and what better way to do it than with a #DrinkIllinois Summer Beer Passport?
Featured Photo Credit: Illinois Craft Brewers Guild Facebook
Find what really matters in Chicago with the UrbanMatter app!
To download or see reviews from our users, head here.