Bars with character in one of Chicago's most coveted neighborhoods
Of course, Chicago has plenty of distinctly wonderful neighborhoods each unique in their own way, and within those neighborhoods, booming bar scenes that add to their neighborhood's culture. We've surveyed Chicago bars in Wrigleyville, River North, Wicker Park, Lincoln Park, Hyde Park, Uptown, and the South Loop, but we knew there was one we were missing.
Everyone knows that Logan Square has grown in popularity over the years, and for good reason. Its residents and culture set it apart from just about everywhere else. If you're looking to party in this area of Chicago, you won't be disappointed. Here are some of the best bars in Logan Square for a guaranteed great night.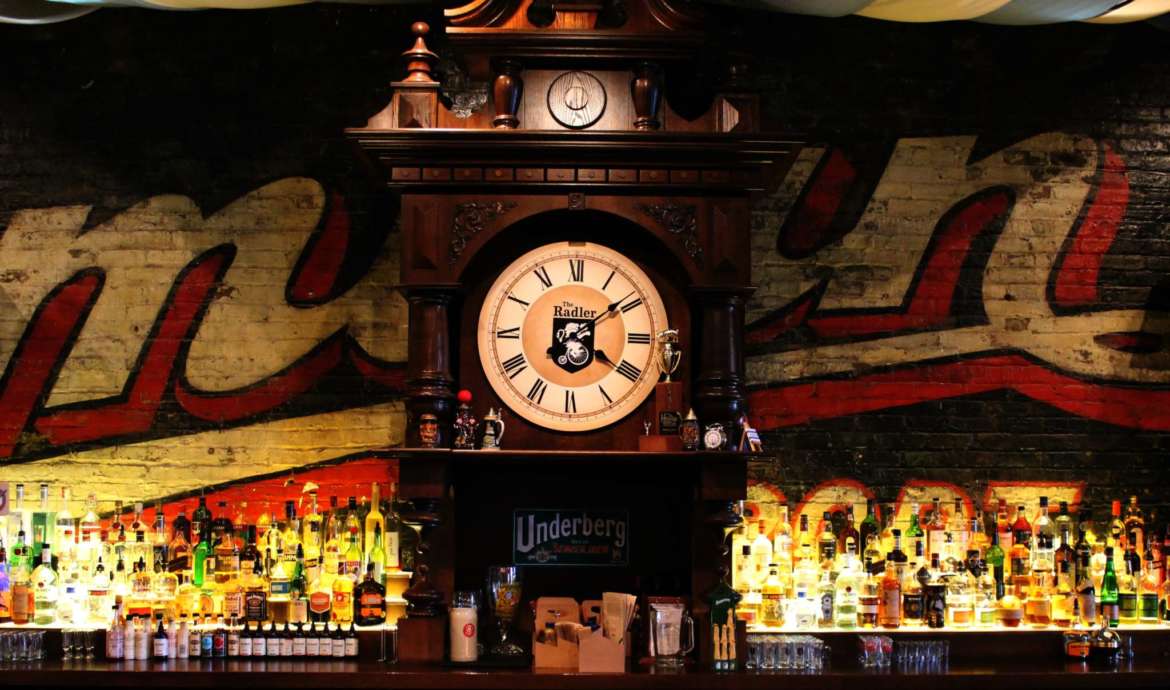 2375 North Milwaukee Avenue
The Radler is one of the best bars in Logan Square. Described by visitors as a "German tapas bar," this place might be one of the most unique bars in all of Chicago. This bar in Logan Square offers a house pilsner and hefeweizen, hearty meats, and a comfortable atmosphere with custom designs. You won't find another place like this in Chicago.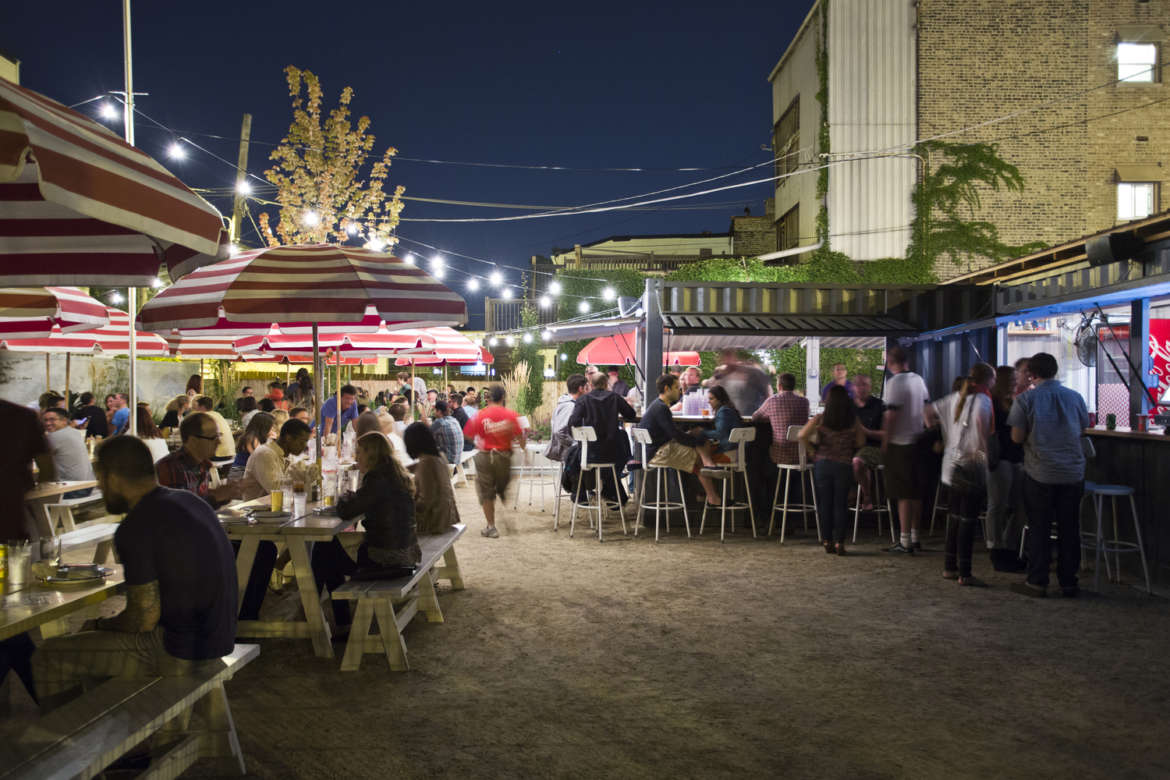 2952 West Armitage Avenue
On the edge of Humboldt Boulevard, you'll find one of the best patios and bars in Logan Square at Parson's. You can't go wrong with their oysters, Amish chicken, or fish fry, and the service is quick and affordable. Their craft cocktails and rotating local beers will keep you coming back to this all-around great place.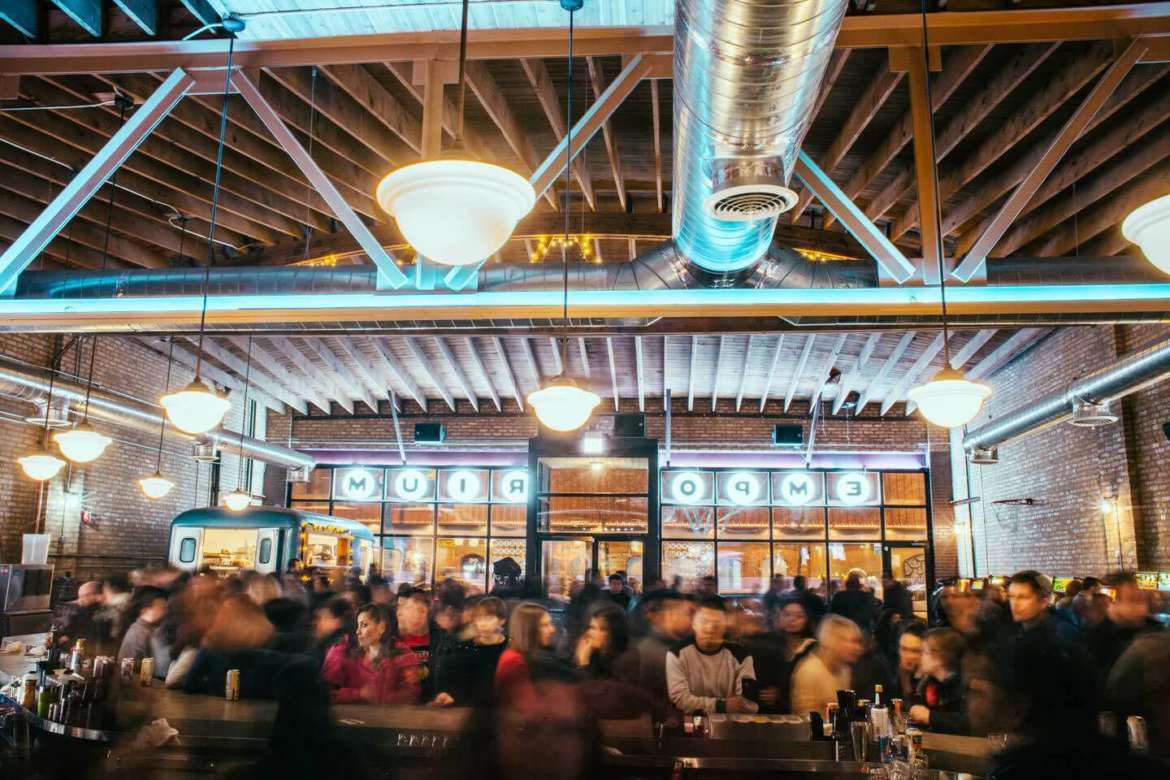 2363 North Milwaukee Avenue
Emporium is probably the best of the "beercade" concept. Try your hand at foosball, pinball, or old school arcade games like Asteroids and Centipede while you enjoy a beer from their list of over 100 different cans and bottles. Even cooler? This bar in Logan Square has a rotating food truck that parks right inside the place!
---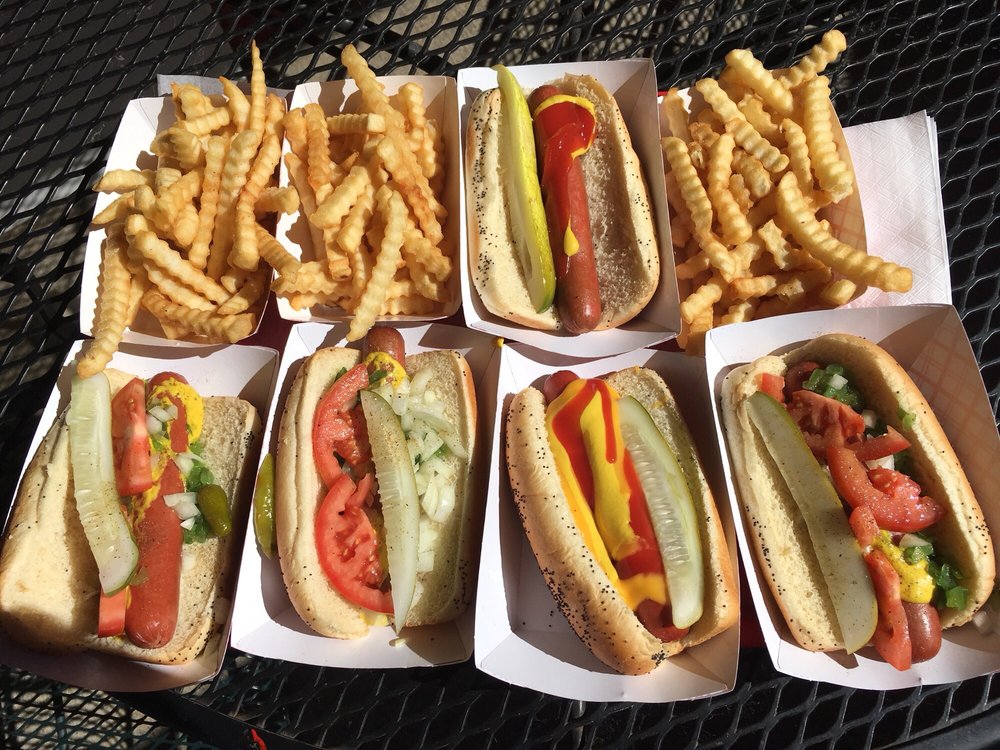 The Best Hot Dog Destinations in Chicago, Ranked
Are you visiting Chicago? This is your opportunity to try the most popular hot dog destinations in the city. View a list of the top 24 hot dog places in Chicago.
The Best Hot Dog Places in the City
---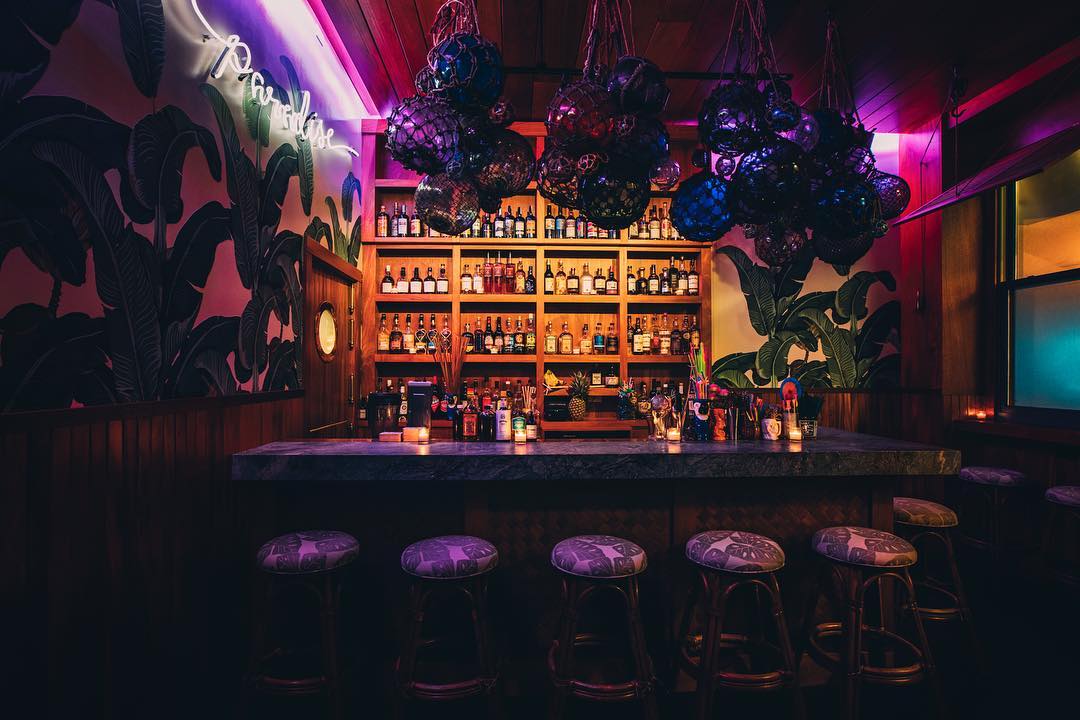 Lost Lake is a tiki bar that gives us the island aesthetics we need, especially during our extensive winter. With over 275 varieties of rum, an extended menu of exotic cocktails, and of course, the island attire that covers the bar from head to toe, it's quite the popular go-to place to be in Logan Square.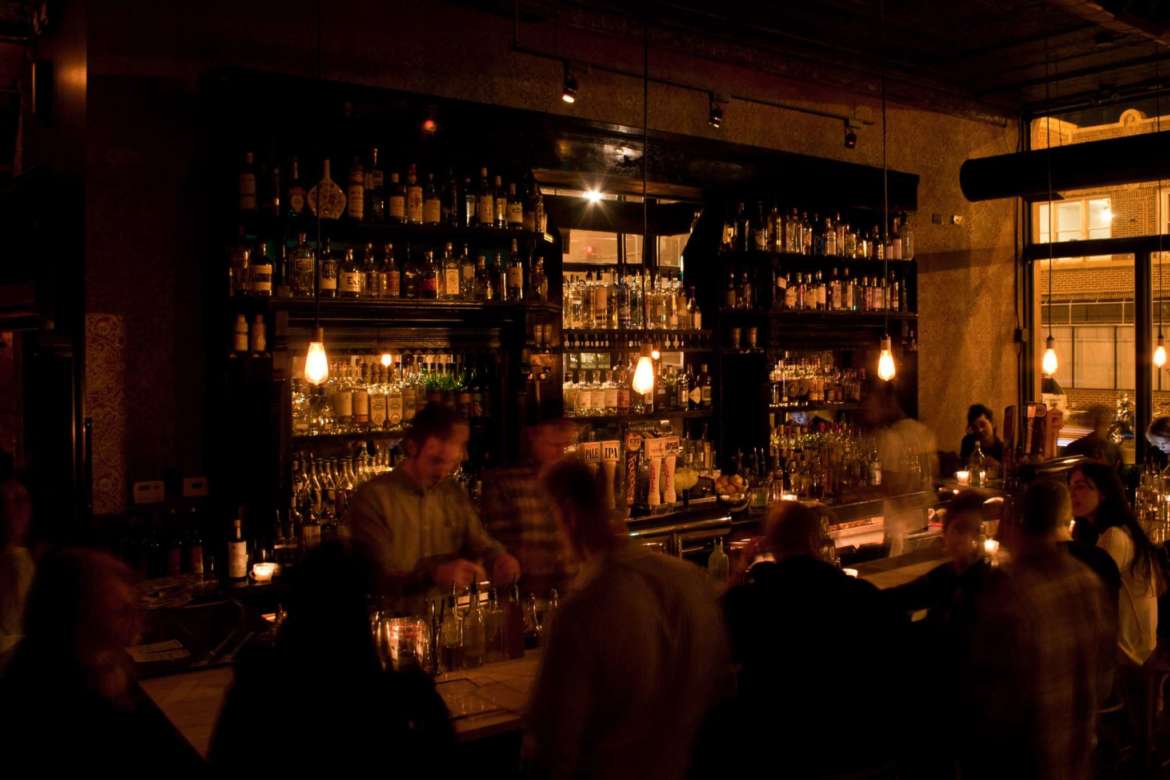 3201 West Armitage Avenue
This dimly lit, speakeasy-like bar in Logan Square is a place that consistently gets rave reviews. With a friendly staff, delicious bites, fantastically creative cocktails, and every type of gin you can imagine, this Chicago bar sets a mood you'll remember forever.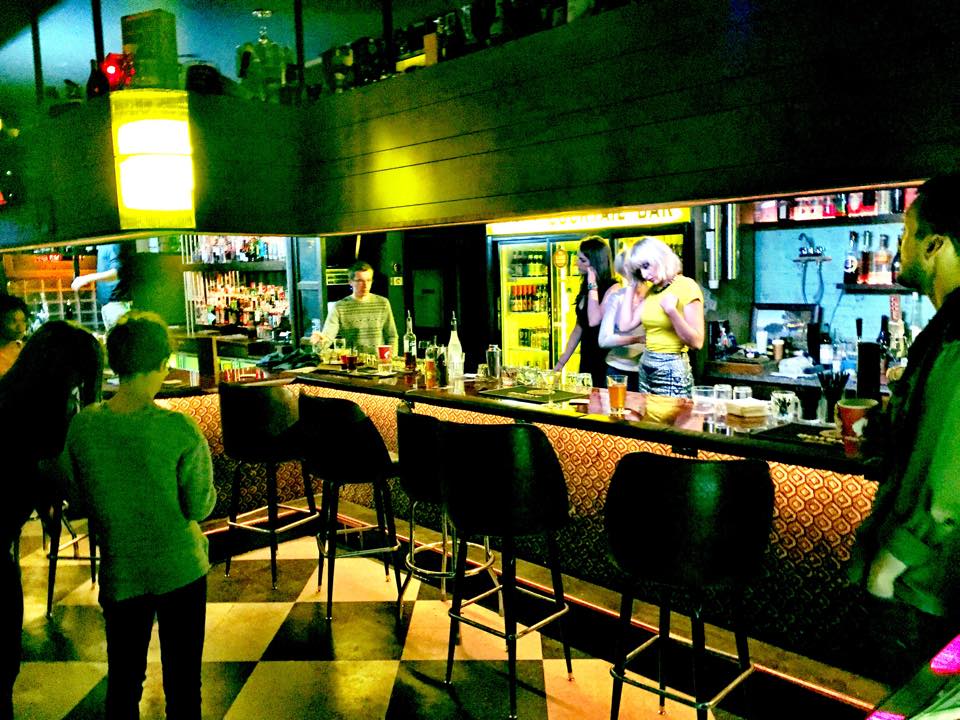 3281 West Armitage Avenue
It's no secret that we love this bar. This unassuming place is no doubt a hidden gem, with a modest atmosphere that delivers incredible flavors and craft cocktails. Whether you're sitting at the bar chatting with the bartender or hanging out with friends on the string-lit patio, everyone feels welcome here.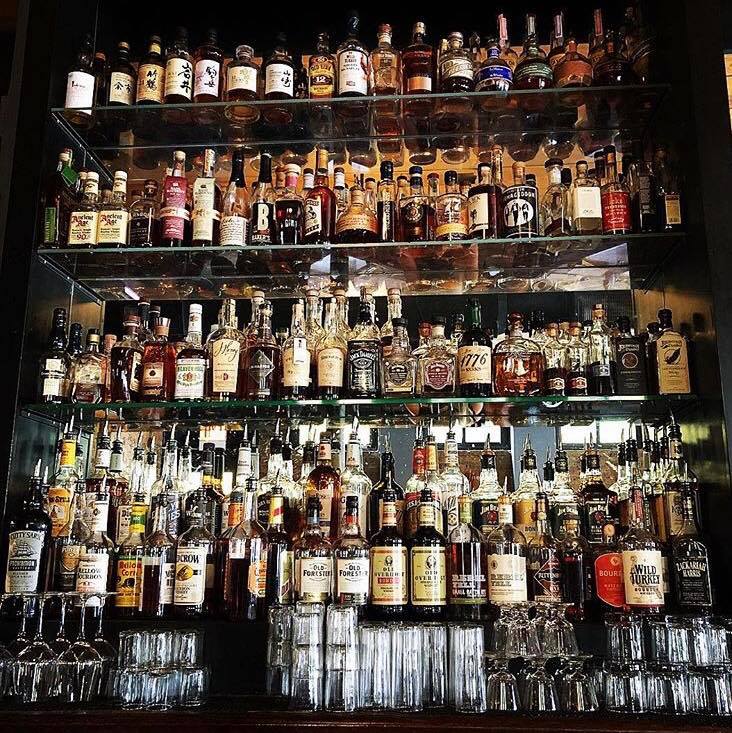 2657 North Kedzie Avenue
This bar perfectly embodies the uniqueness of Logan Square. It's the premier destination for whiskey, with their selection reaching over 300. To satisfy your appetite, they've got a farm-to-table menu of regional American food. Did we also mention their lodging situation? If this place wasn't awesome already, they've got six rooms available for overnight stays right above the bar, for anyone that can handle the noise.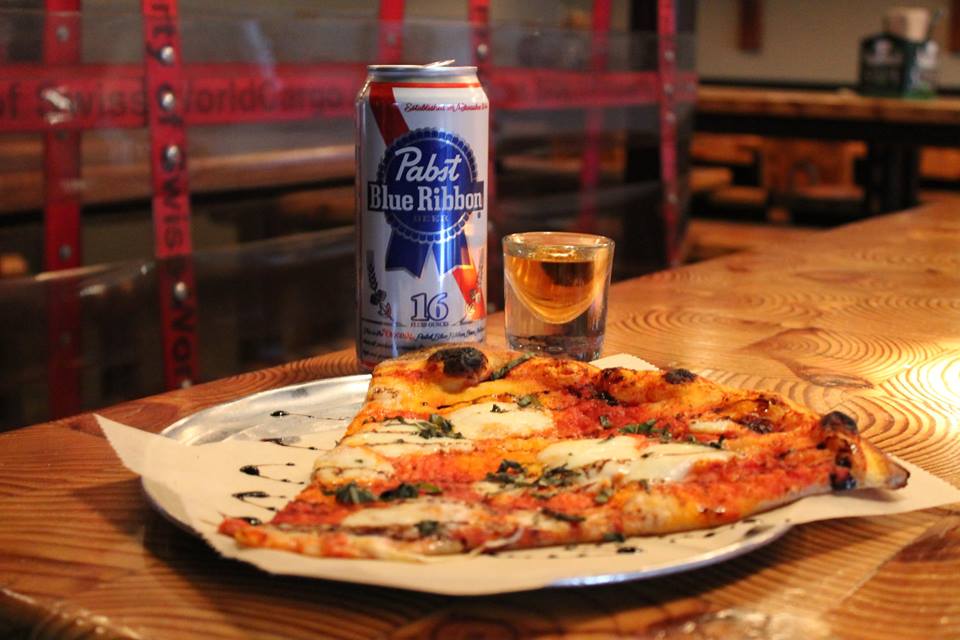 2210 North California Avenue
Two things: pizza and PBR. That's all you need to know before entering the Boiler Room in Logan Square. Also known as the home of the PB&J special (a PBR can and a shot of Jameson), this Chicago bar-restaurant-music venue concept is loved by locals and sits right in the heart of the neighborhood. Seriously, if you haven't tried their pizza yet, make it a priority.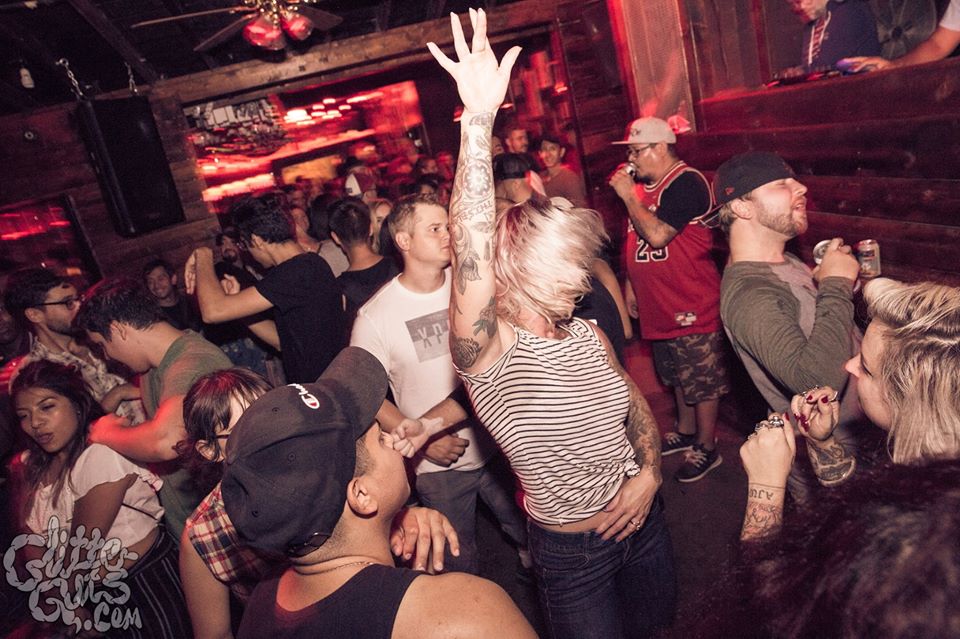 2357 North Milwaukee Avenue
Once you arrive, you'll know this is where the party's at. In a clubby setting with vintage adornments, it's all about the ambiance. You can enjoy the DJ, dance floor, and even a game of Skee-ball. Then take a break and chill out in the lounge upstairs. Don't forget to head to the photo booth in the back so you can hold onto your memories.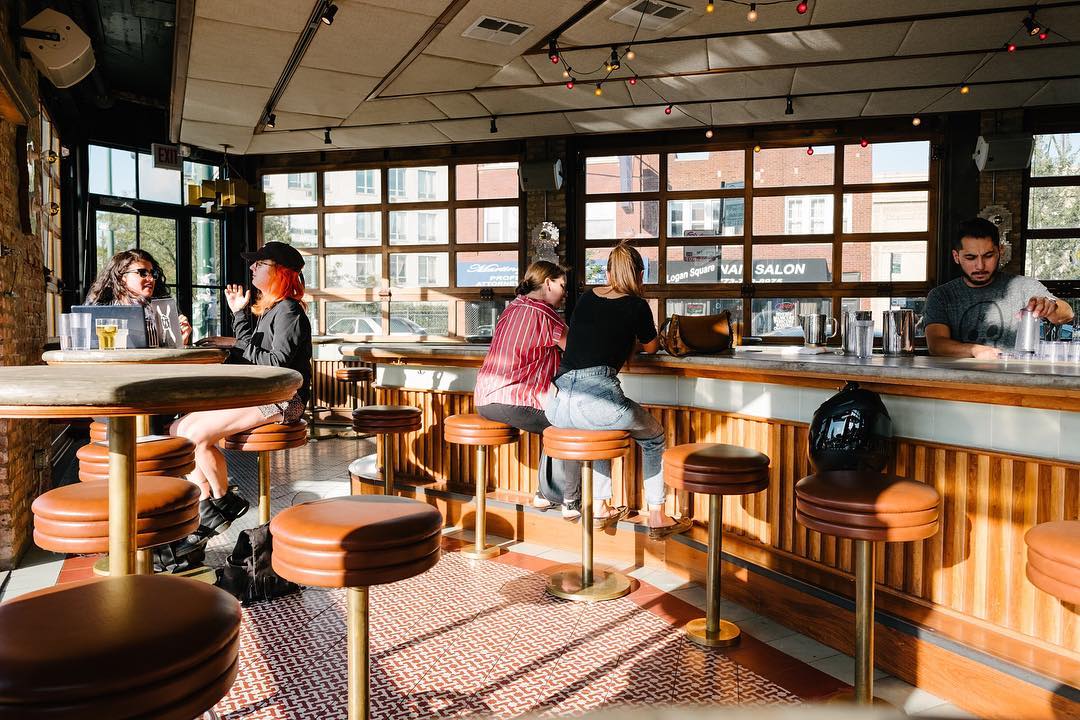 2450 N Milwaukee Ave
This super open concept is just about as cool as it gets. Their spirits menu is massively extensive, and their cocktails are so creative you're going to want to try them all. The triangular shape of the bar is not only unique but effective, as there is almost always room to sit and enjoy your drink. Not to mention the bathroom looks like you're inside a disco ball. Whenever you're in Logan, this is the place to be.
What's your favorite bar in Logan Square? We'd love to know! Share it in the comments.