You don't have to go far to have an awesome vacay. Turns out Chicago is a pretty great spot for a staycation, so why would you want to leave if you can have that perfect getaway right here in your own city?
Here are a few Chicago staycation ideas at the best hotels, Airbnbs, and Bed & Breakfasts.
Chicago Staycation Hotel Ideas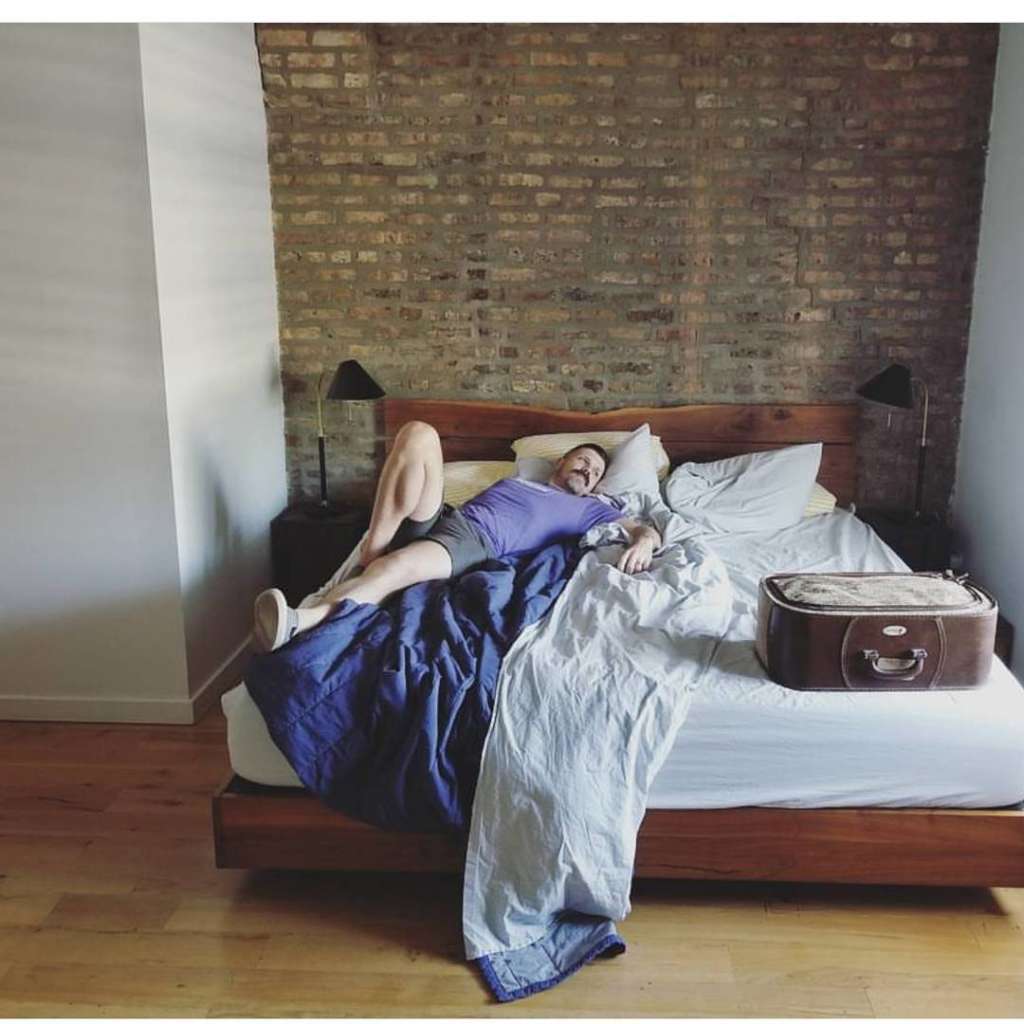 2657 N Kedzie Ave
L&E is a boutique hotel like none other in the city. This Logan Square lodge adopts the ages-old inn archetype, offering its guests a place to eat, drink, and sleep all in one. The creators behind The Eagle pride themselves on providing Chicago's urban transients a place to lay their head and whet their whistle in this hip and cozy hotel. The first floor of L&E features a grand whiskey-based bar and inviting public space, whereas the second breaks off into six individually and uniquely designed rooms in which overnight visitors can make themselves at home. A pub, hostel, and diner rolled into one, this hotel is well worth a relaxing weekend stay.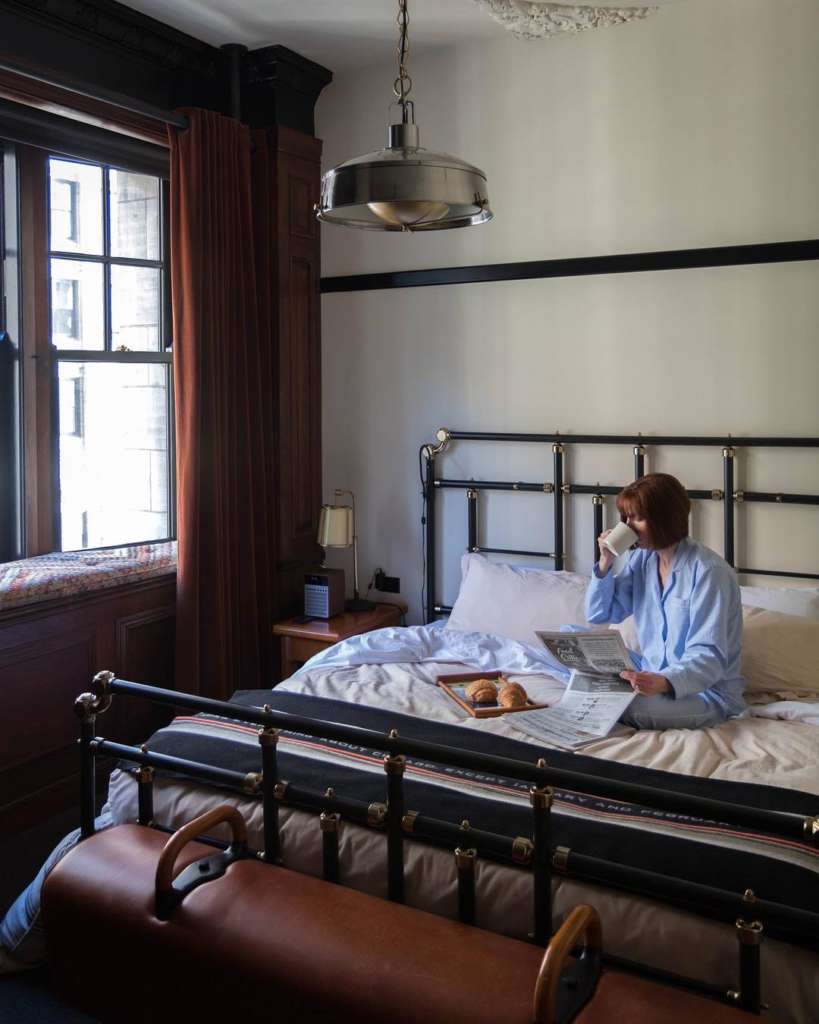 12 S Michigan Ave
Though best known for their bars, The Chicago Athletic Association is also home to one of the city's coolest hotels. With an old-world style and undeniable sportsman theme, this exclusive boarding house is guaranteed to make any Chicago staycation. The CAA's bluesy vibes and vintage feel are perfect for anyone trying to escape the doldrums of their everyday life. I mean, just look at how comfortable that woman looks in the photo above! Who wouldn't want that?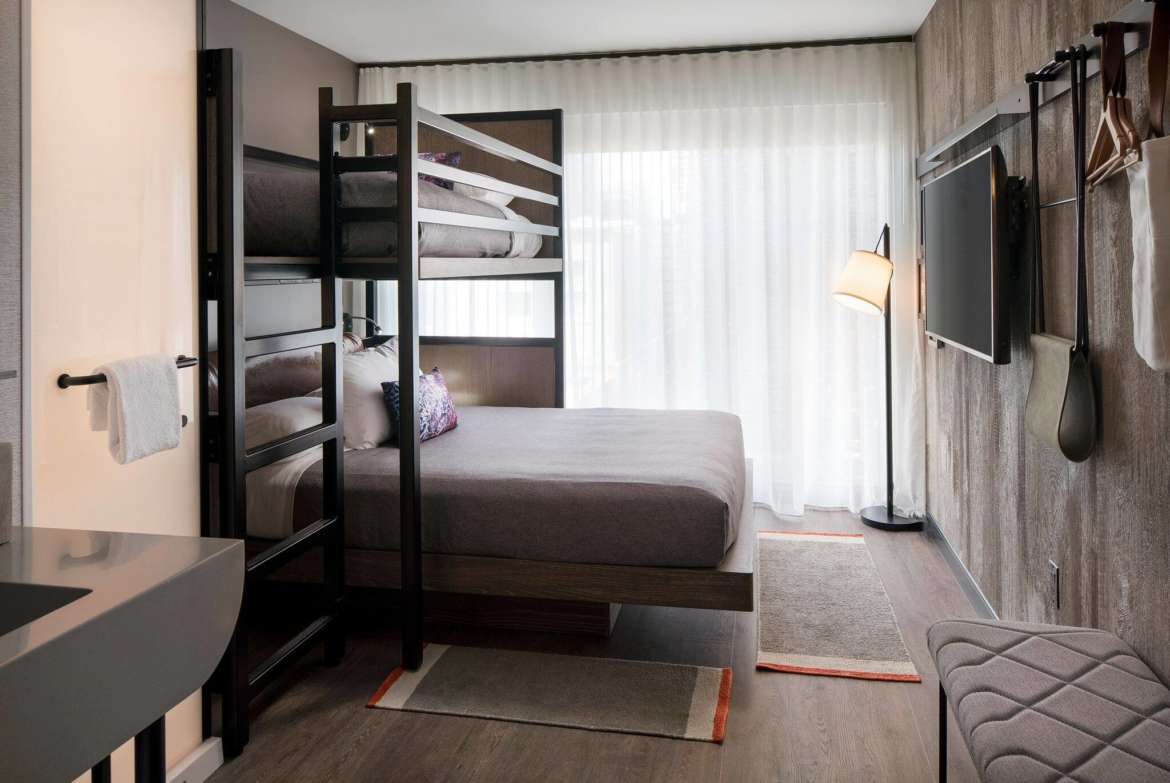 530 N LaSalle Drive
Ever seen a purple hotel? Moxy Chicago is bright and blazing from its block in River North, and it only speaks to the intricate creativity that sprouts in the lobby, the rooms, and the trendy hotel bar. Enjoy a 24/7 taco bar and walk-up counter in the lobby, Zombie Taco, for some of the most inventive bites you can imagine. Minimalist rooms that will give you all kinds of peaceful vibes are available for booking and, thanks to the various activities like foosball and card games downstairs, you'll never have a bored moment.
Read More: Are the Igloos a Safe Way to Dine Outdoors in Chicago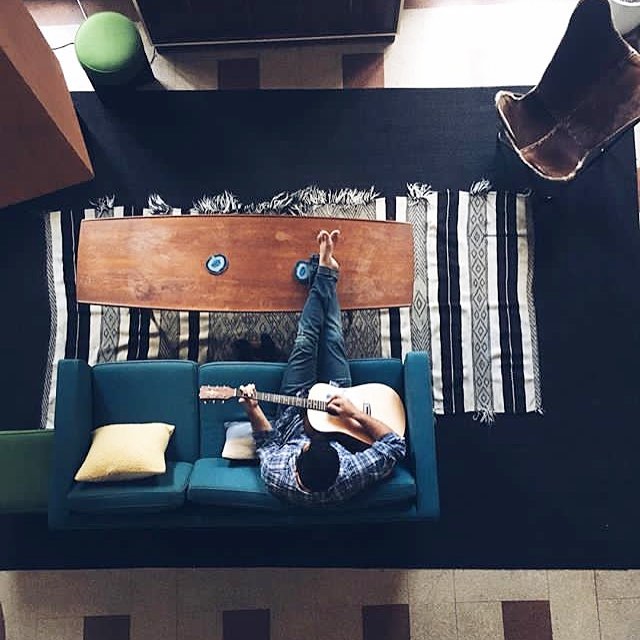 19 E Ohio St
Located in Chicago's River North neighborhood, The Freehand is a total celebration of everything midwestern. The building's early 20th-century origins and Art-Deco style are a nice departure from the stuffy style of traditional chain hotels and will make any Chicago staycation-er feel eons away from their regular life. The Freehand offers both shared rooms and private rooms, as well as communal living spaces intended to encourage socialization between guests. With the added bonus of an amazing cocktail bar and cafe in the lobby, The Freehand Chicago is your one-stop-shop for an amazing vacay in the city.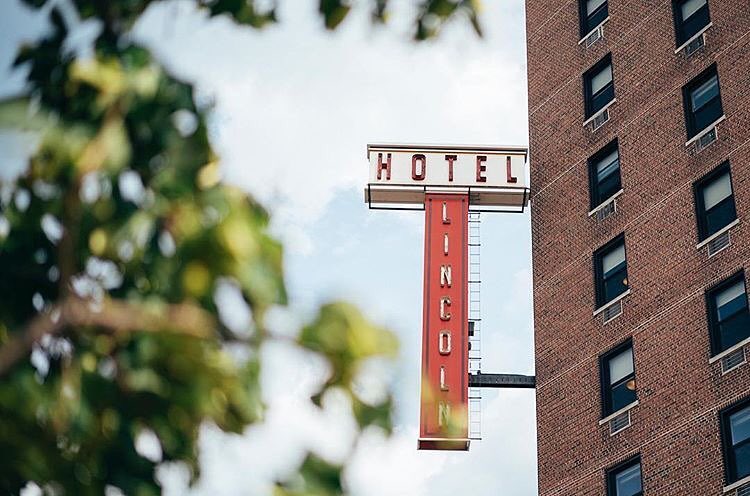 1816 N Clark St
A Joie de Vivre production, Hotel Lincoln is one of Chicago's premier boutique hotels. In the center of the city's beautiful Lincoln Park neighborhood, this playful guesthouse offers its guests unmatched comfort with a twist. An eclectic design and friendly design truly separate the Lincoln from its contemporary – and an amazing rooftop bar certainly doesn't hurt! Moreover, their resident cafe – Elaine's Coffee Call – has been dubbed one of the best in the area and if all that doesn't convince you to book a room then I don't know what will.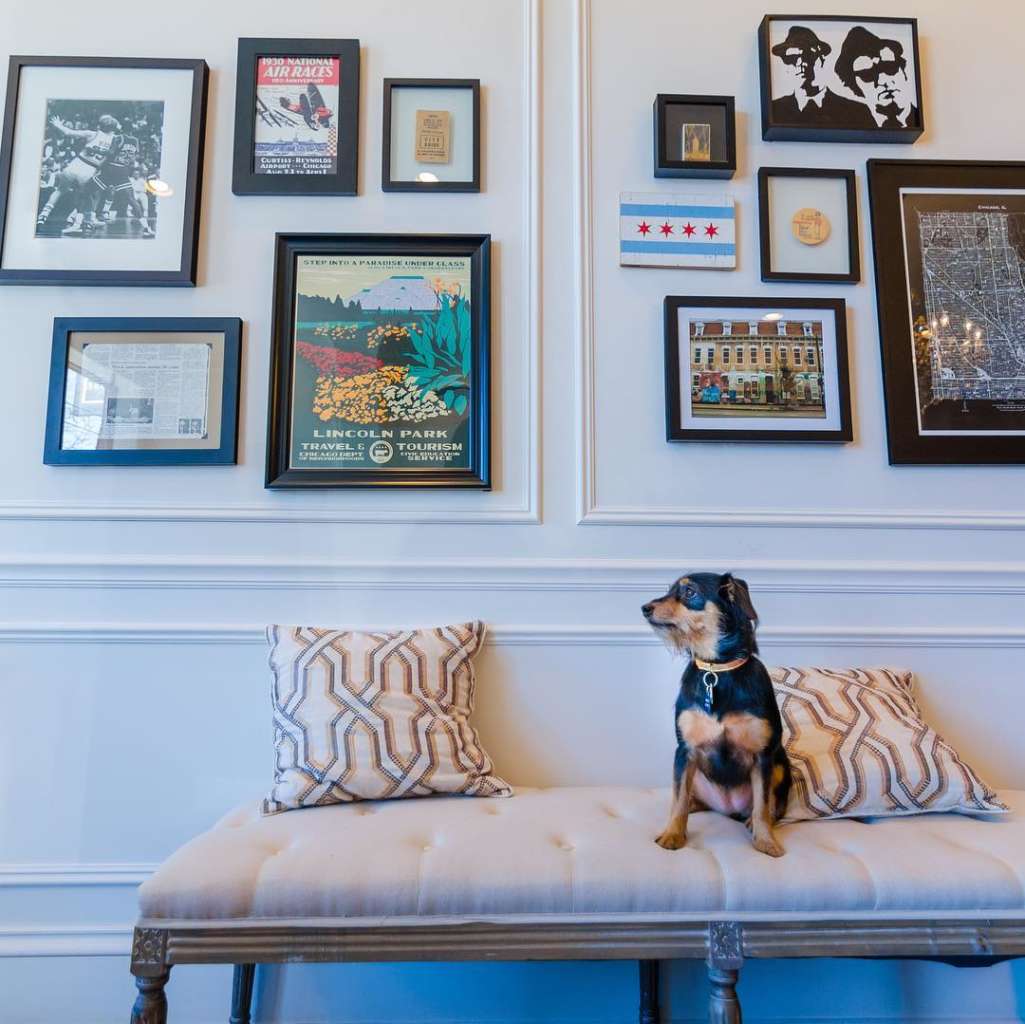 4872 N Clark St
For starters, The Guesthouse Hotel is Fido-friendly, which, for any dog parent, is an automatic go. But more importantly, this Andersonville reside prides itself on being every guest's home-away-from-home, renting out full, apartment-style rooms instead of the standard double. With luxury furnishes and a bevy of amazing amenities, activities, and dining options, The Guesthouse is more like a miniature neighborhood than any hotel I've ever seen. Hell, book a room at this stylish spot and you might just find yourself wanting to move in.
Read More: The Best Speakeasy Bars to Attend in Chicago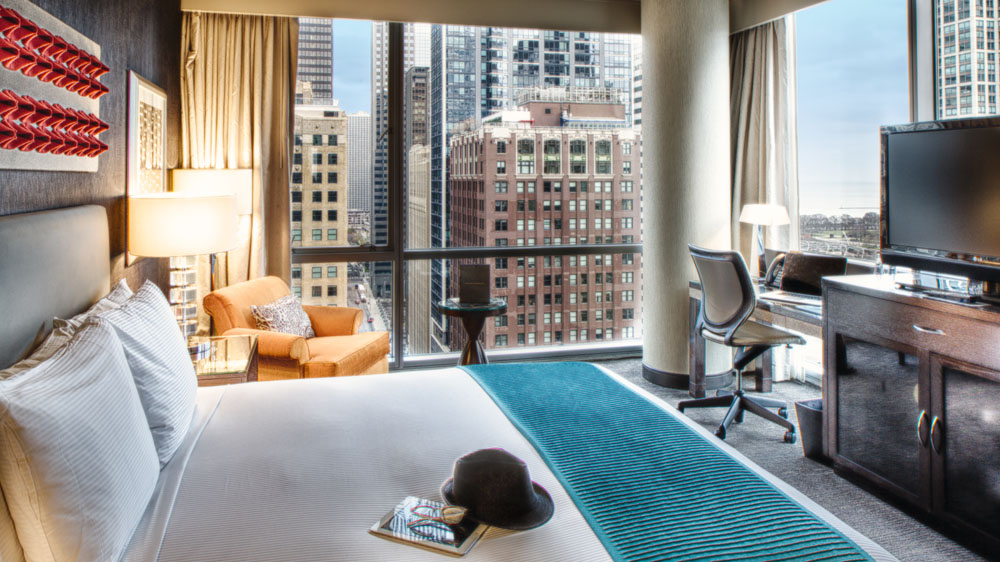 201 N State St
TheWit is one of the hottest hotels in the entire Chicagoland area. With an uber-modern look and sweeping skyline views, staying in one of these suites is sure to be a treat. In the center of the city's arts and theater district, theWit is dedicated to all things dramatic. From the furnishings to the food, guests should arrive expecting a show. Be sure to check out this hotel's exclusive movie theater for a private screen experience you'll have to see to believe.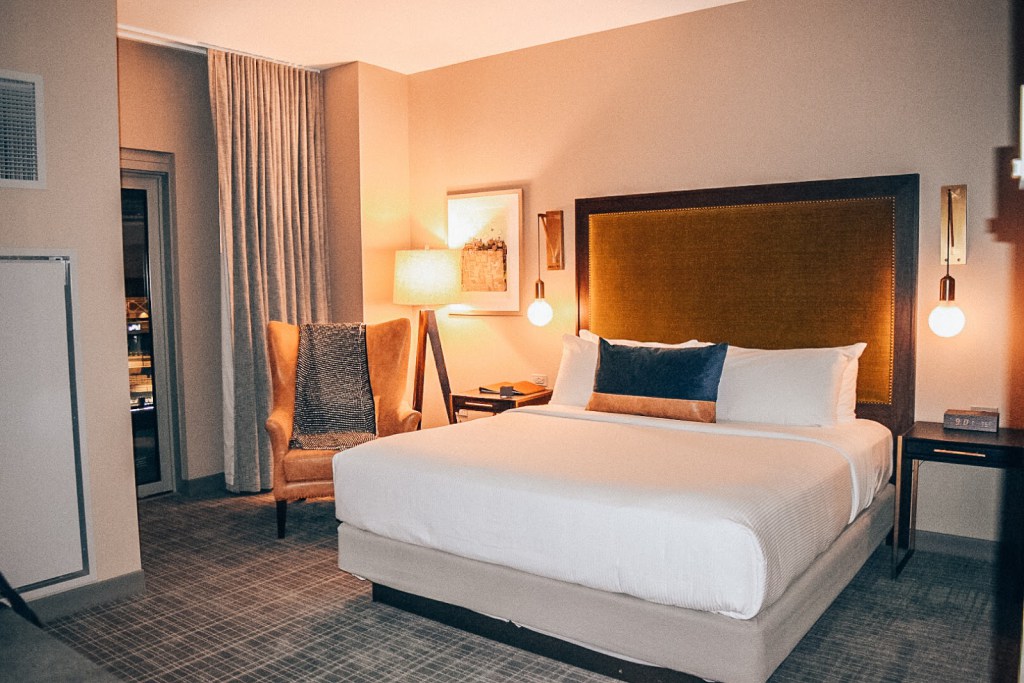 3630 N Clark St
A few months ago, we sent one of our best influencers, Megan Laurie, to check out the opening of Hotel Zachary. And holy hell is it dope. Just a few steps away from Wrigley Field, guests can enjoy exposed brick, immaculate design, and huge showers when you choose to spend a night in their luxury rooms. The perfect blend of classy and sporty vibes will have you totally in the mood for a Cubs game.
Chicago Staycation Airbnb Ideas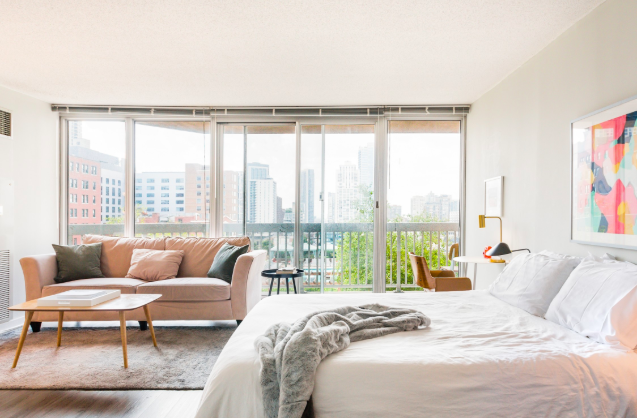 River North
Hotels aren't your only option for an amazing Chicago staycation. This enormous space allows you to get away from your life by stepping into someone else's. Listed as "Steps to Mag Mile Shops & Pool/Gym with City View," this high-end loft can accommodate up to 3 people, and features a spacious private balcony for a great view of the twinkling skyline, complete with a basketball court, pool, and private sauna.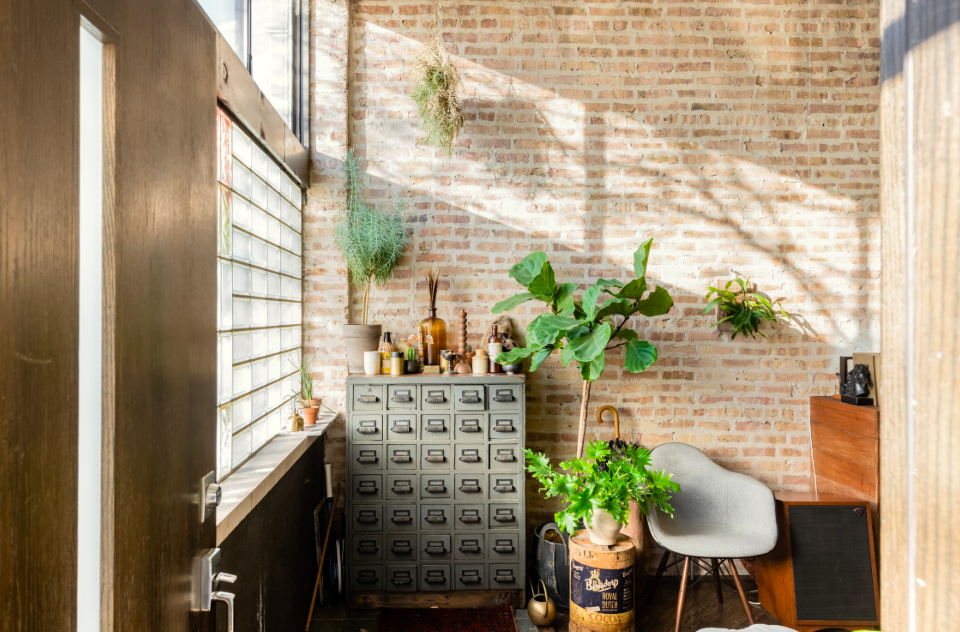 Wicker Park
This hip Northside loft has everything you could ever want in a staycation. I'm talking a sauna, a rainforest shower, a massive kitchen, and a beautiful rooftop deck with stunning views of the Chicago skyline. Not only will this place put your apartment to shame, but it will also be the perfect respite from all things ordinary.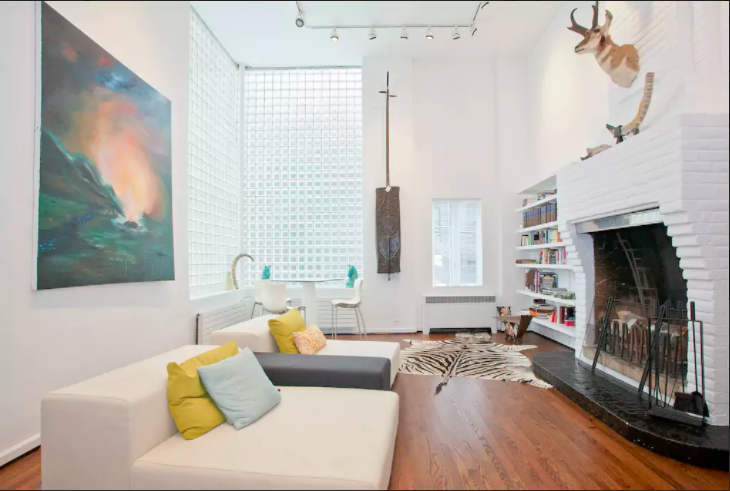 Gold Coast
Why stay at home when you can stay in a literal mansion? Yup, that's right: this historic Gold Coast mansion is available for rent to weekend warriors like yourself on Airbnb. This giant modern masterpiece will comfortably sleep eleven and comes replete with a Grand Piano. Your vacation could never.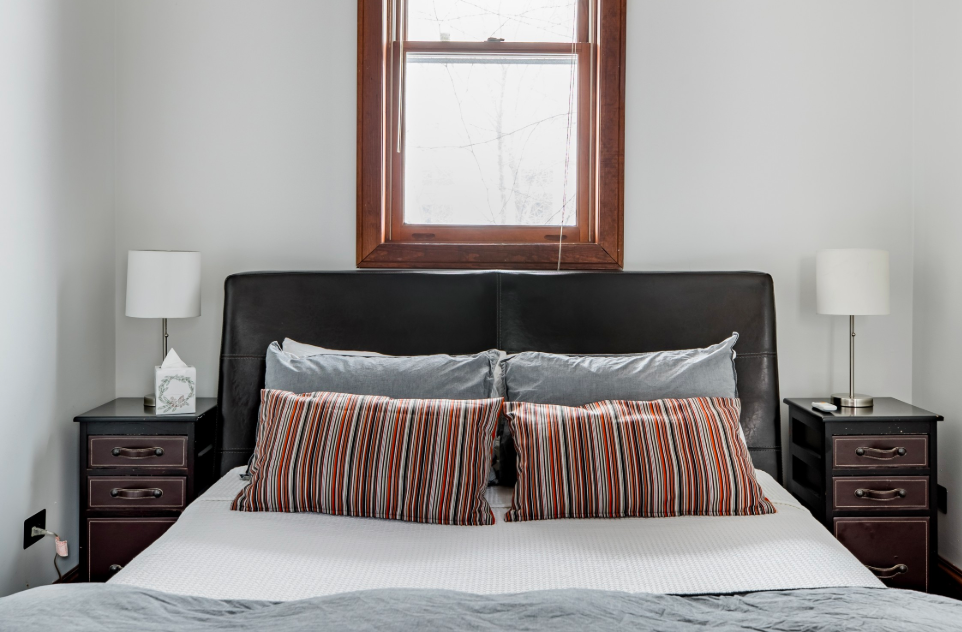 Lakeview
Two words: Wrigley Field.
Get a taste of the good life at this Lakeview apartment, steps away from the iconic Wrigley Field. With stellar views of the stadium itself and a huge communal living space to boot, this apartment is any rustic traveler's dream getaway.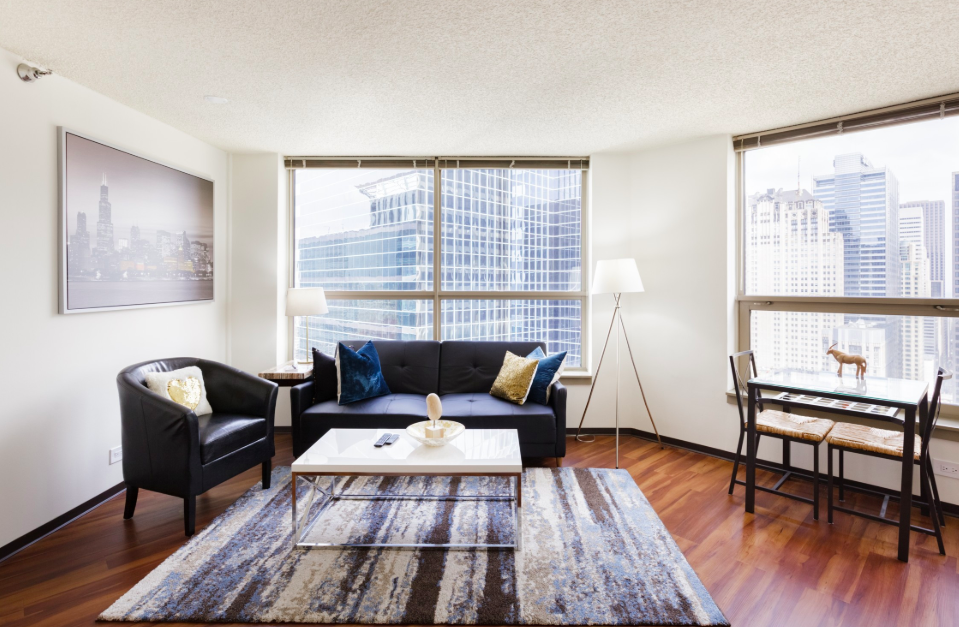 West Loop
Stay high in the sky at this swanky Airbnb in Chicago's West Loop. With clean lines and modern design, this lodge will have any guest living in the lap of luxury. Oh, and did I mention its just steps away from Fulton Market District? Because of course it is.
Chicago Vacation Bed and Breakfast Ideas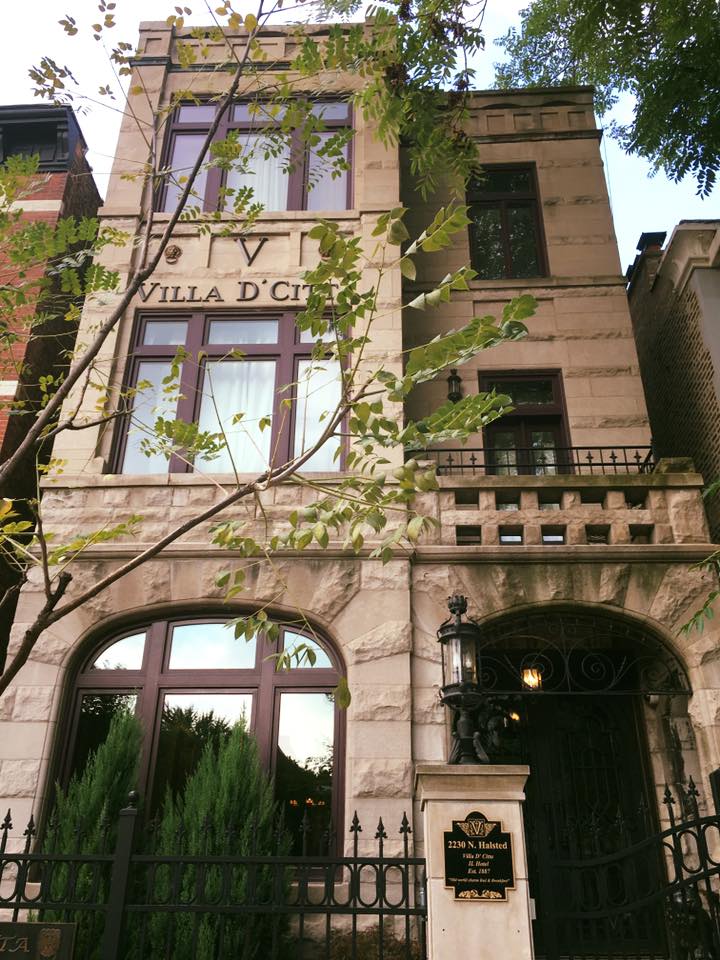 2230 N Halsted St
Sometimes all you're looking for in a hotel is a little comfort. Enter: Villa D'Citta, a cozy little B&B housed in one of Lincoln Park's iconic greystones. With a beautiful courtyard, winding staircases and grand master bedrooms, this home away from home will leave you feeling relaxed, recharged, and ready to get back to the daily grind.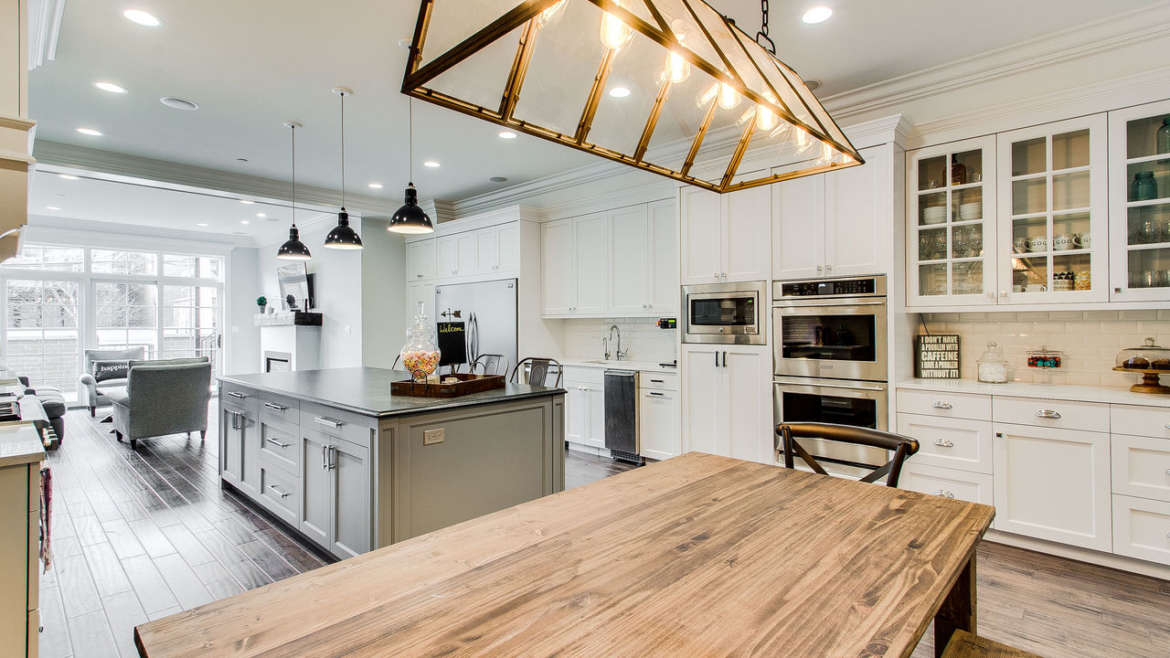 1428 N Cleveland Ave
Head to Old Town to get a taste of The Sono Chicago on your next vacation. This unique bed and breakfast offers a large community social space and kitchen in addition to cute and romantic suites. Take a stroll down the neighborhood's tree-filled streets or check out any number of Old Town's amazing restaurants. Nothing says staycation like an amazing meal!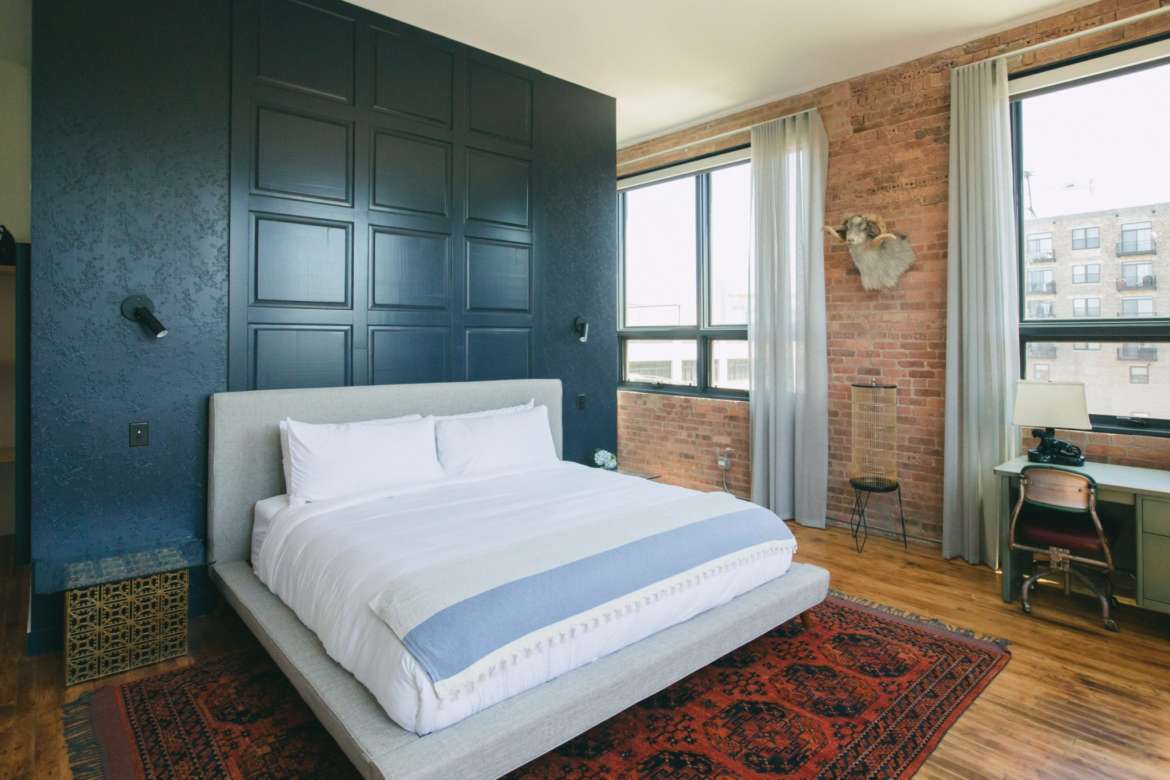 108 N May St
The Publishing House Chicago boasts 11 suites housed in a newly renovated pre-war building. True to its name, The Publishing House was once home to Free Methodist Publishing and still retains much of the company's eccentric charm and style. With rooms full of exposed brick and Mid-Century Modern furnishings, this B&B will leave you feeling like Instagram IRL. If you book a room, make sure you take a peek at the expansive living and dining areas.
At UrbanMatter, U Matter. And we think this matters.
Tell us what you think matters in your neighborhood and what we should write about next in the comments below!
Featured Image Credit: Moxy Hotels Instagram
READ MORE LIKE THIS
DOWNLOAD THE URBANMATTER APP
FIND PARKING