Oh yeah, we're doing this again.
Since we're gluttons for punishment (and also just, ya know, gluttons in general) we at UrbanMatter have undertaken the grueling process of ranking one of the most prized, cherished and hotly-contested foods on any good Chicagoan's menu: the hot dog.
For those of you who are yet unaware, a Chicago style hot dog is comprised of the following: yellow mustard, white onions, so-bright-it's-almost-neon green relish, a pickle (spears only, please), sport peppers, celery salt and tomatoes all atop a beef hot dog snuggled inside a poppyseed bun.
Sounds great just thinkin' about it, huh?
These are 24 of the best hot dogs in Chicago, ranked. Where does your favorite Chicago style hot dog lie?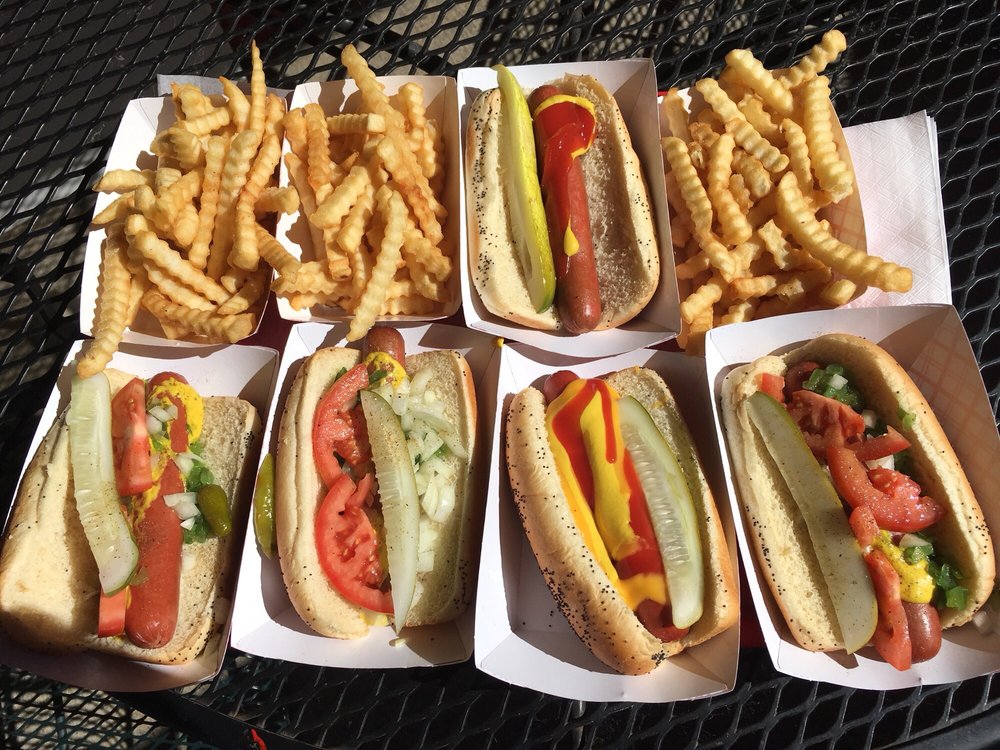 3737 North Clark, Wrigleyville
Found just north of Wrigley Feild and directly across from the Metro, Wrigleyville Dogs is a drunk Chicagoan's dream, landing it a solid spot in our list of the best hot dogs in Chicago.
---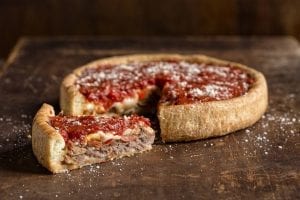 View the Best Pizza Restaurants in Chicago, Ranked
Are you trying to find the best pizza places in Chicago to visit? View our list of the top 42 pizza restaurants in the city
View the Best Pizza Places in Chicago
---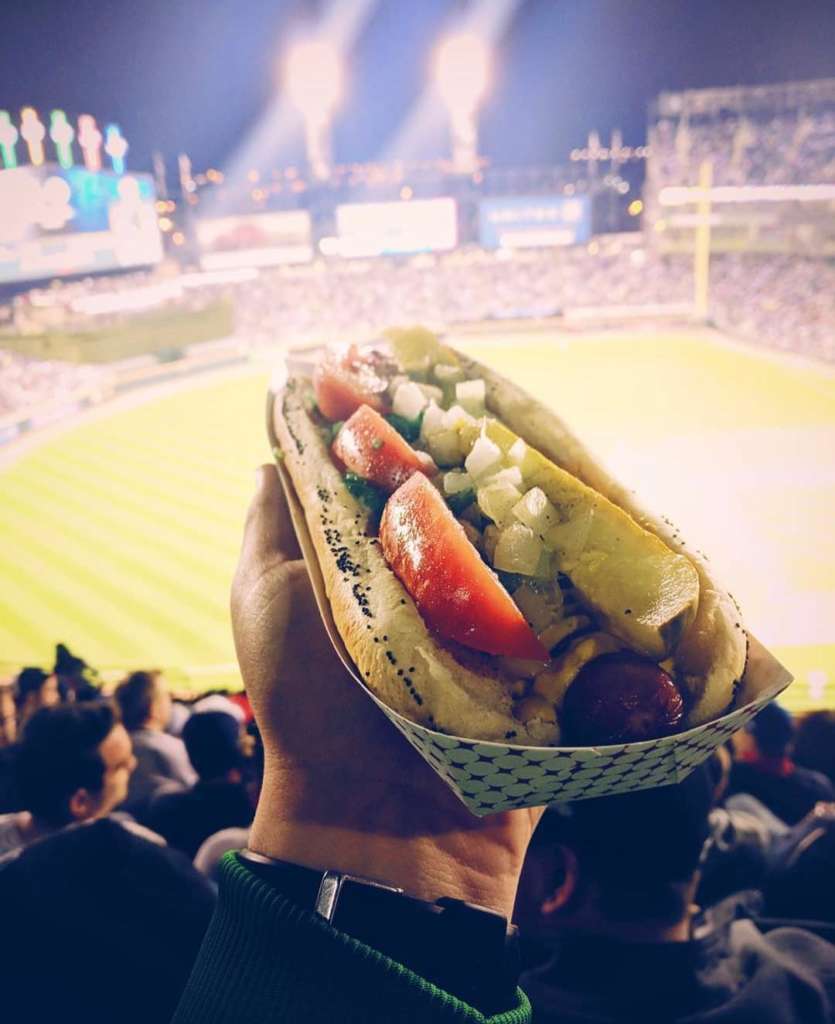 636 North Ashland, West Town
Duk's Red Hots is a hot dog restaurant that has been proudly serving Vienna Beef dogs since 1954 (back pre-lawsuit when the name was Donald Duk's).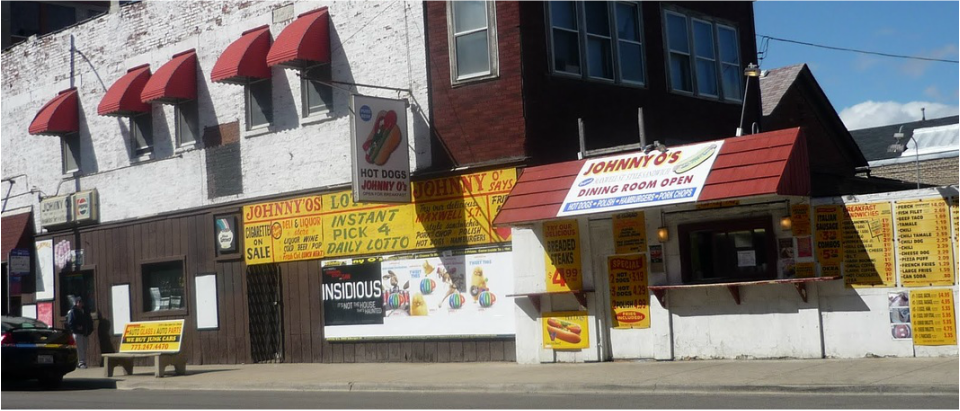 3465 South Morgan Street, Bridgeport
Johnny O's has been satisfying Bridgeport's hot dog craving for over 50 years now. Plus, it's open 24/7!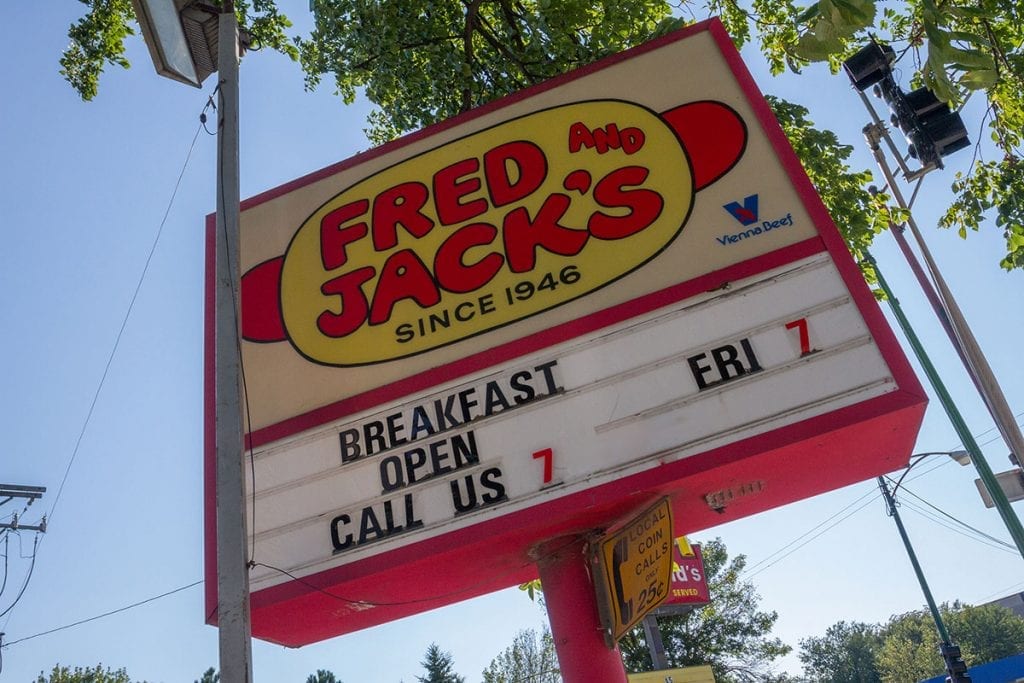 7600 South Yale Avenue, Auburn Park
Old School at its finest, this Auburn Gresham joint offers excellent Chicago hot dogs and is well worth a drive to the south side.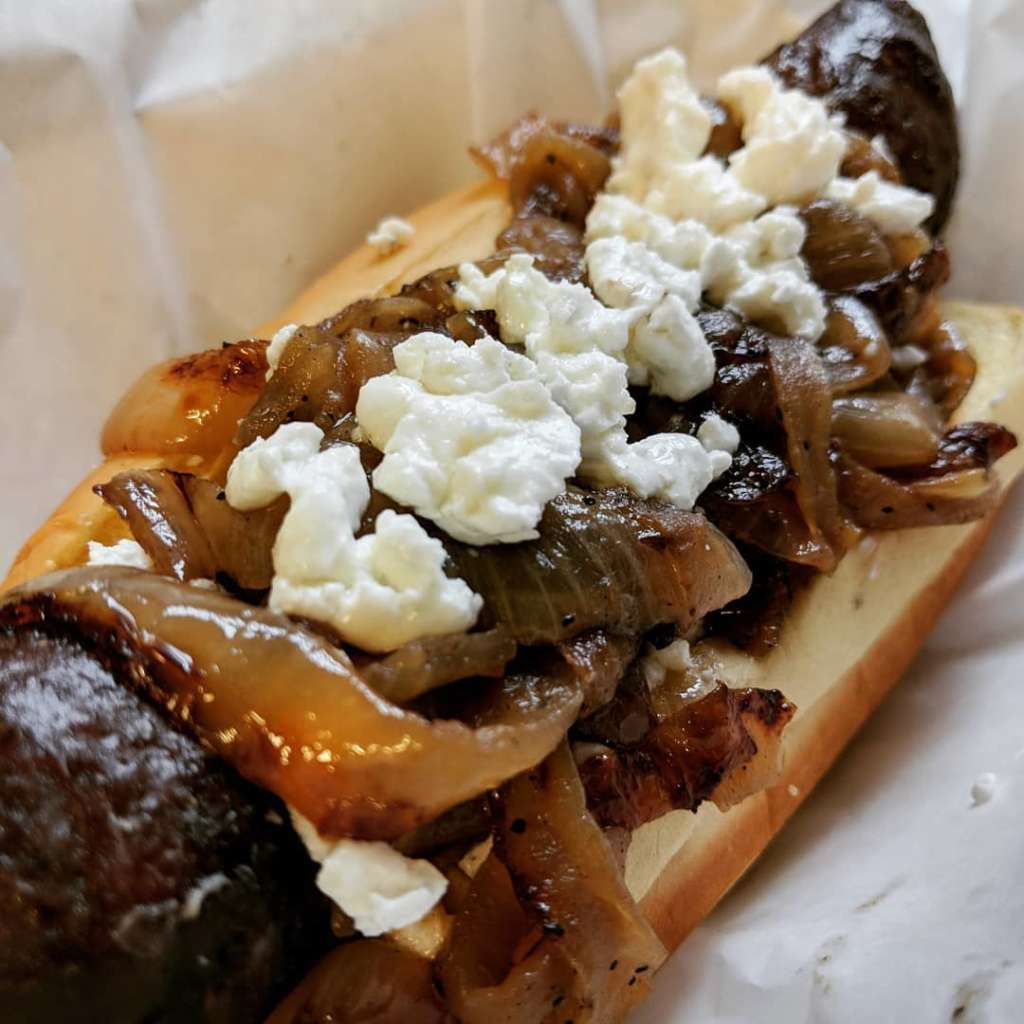 7021 West Roosevelt Road, Berwyn
The name says it all – Big Guys serves up massive Chicago hot dogs that are just as delicious as they are huge.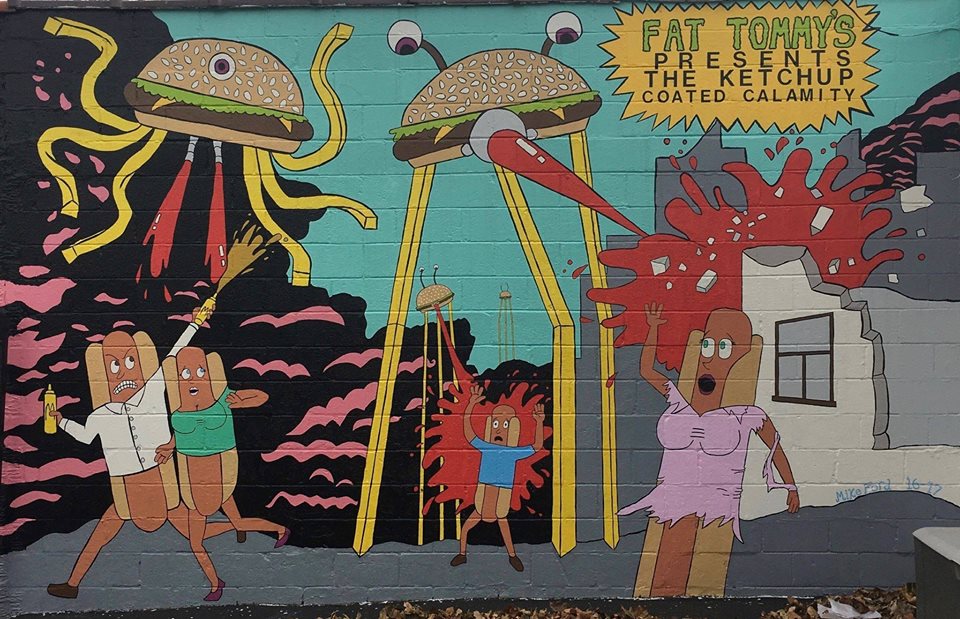 3031 West 111th Street, Merrionette Park
One of the best hot dog spots on the southside, Fat Tommy's will have you chowin' down in bliss.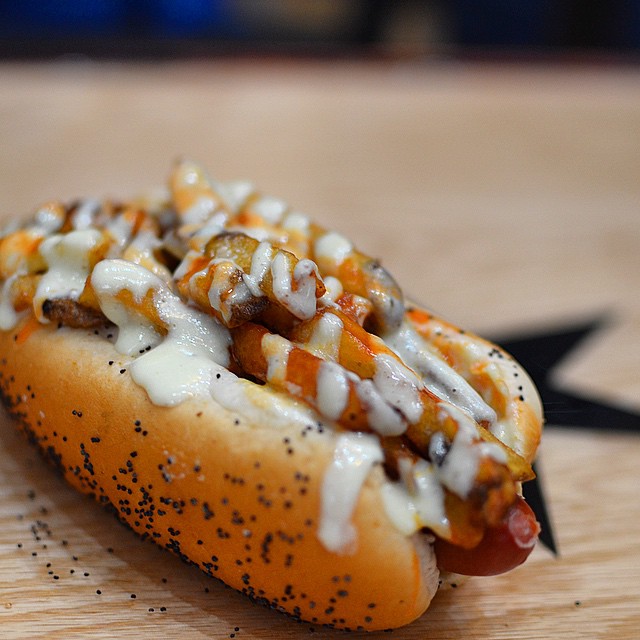 185 North Franklin Street, Loop
One of the very few locations on our roundup that can be found in Chicago's loop, U.B. Dog's is one of the best hot dog joints in Chicago.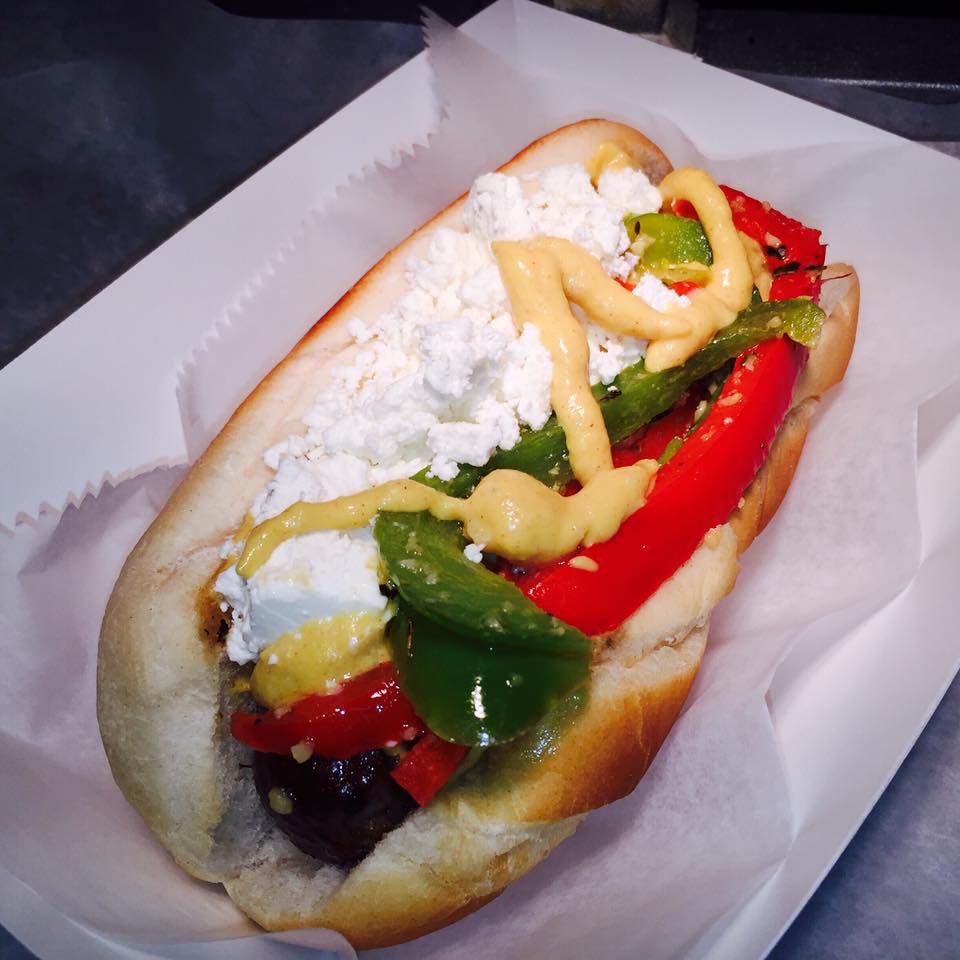 5009 N Clark St, Andersonville
In addition to a damn fine Chicago Hot Dog, this north side staple is also serving up a bevy of wild hot dog creations like duck sausage, a Guinness Beer Brat and more.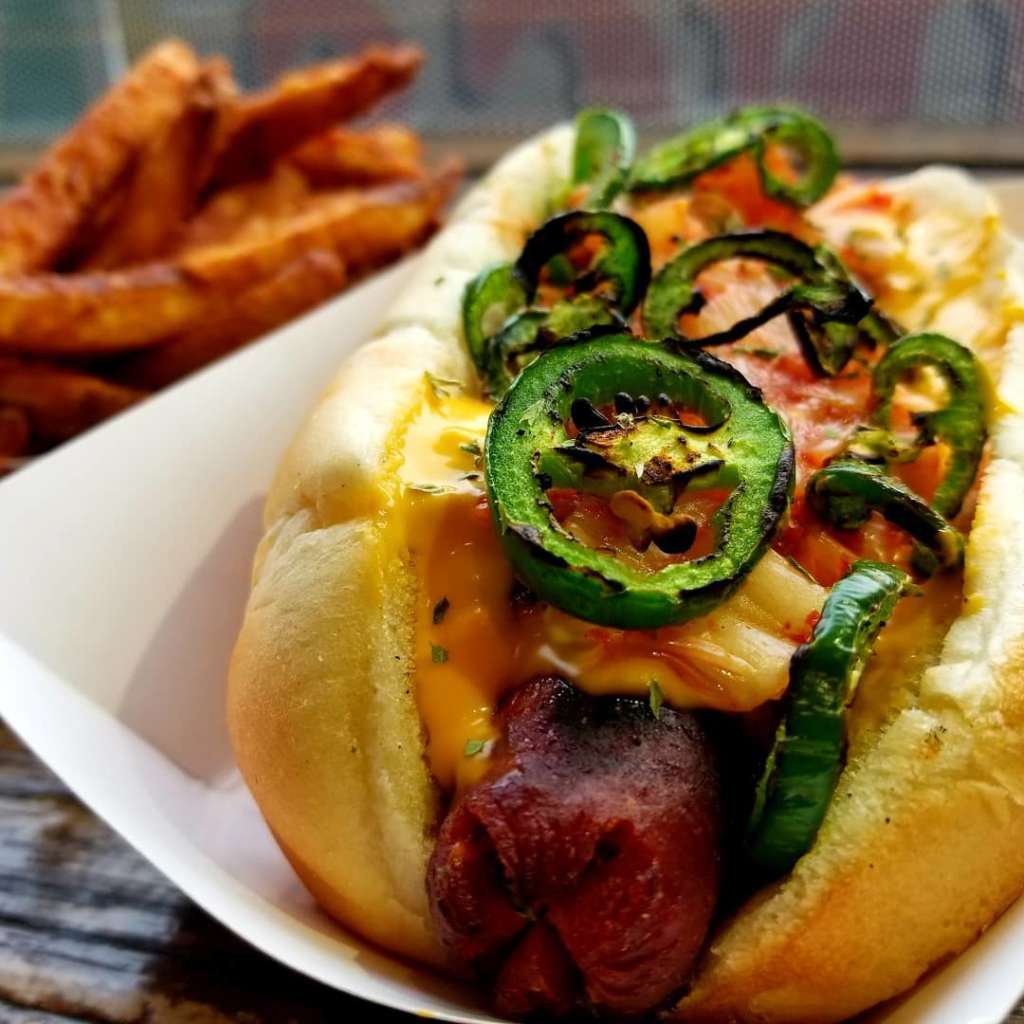 816 West Fullerton, Lincoln Park
This Lincoln Park number has been cooking Chicagoans specialty hot dogs since the summer of '09. And when we say specialty, we mean it – kangaroo dog, anyone?
---
Music Program from the Old Town School of Folk Music
Sign your infant or toddler up for a music program at the Old Town School of Folk Music to help them learn about popular songs and melodies. Each course is designed to help children build musical and creative skills that can be applied in the future.
---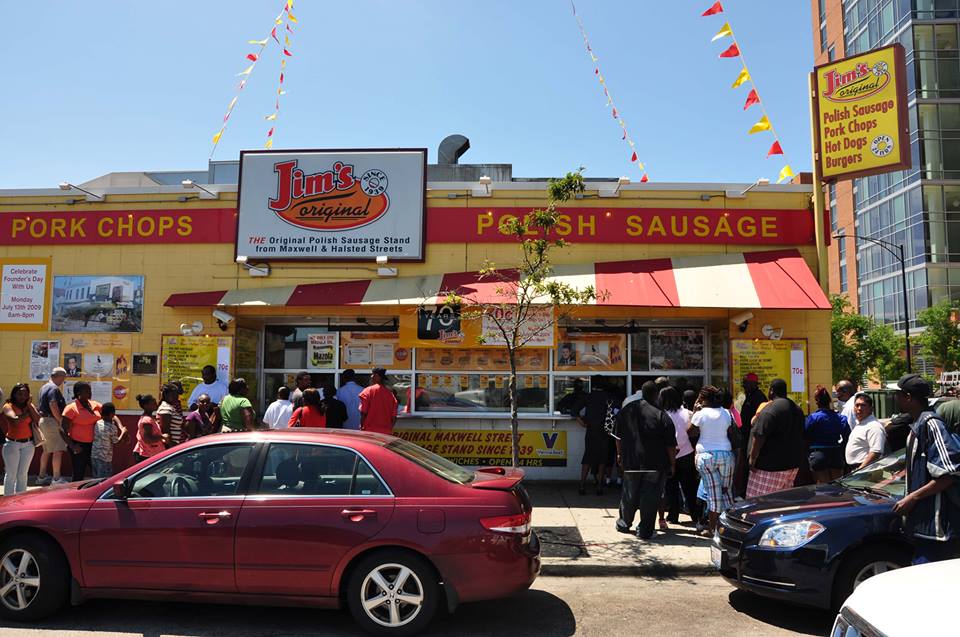 1250 South Union Avenue, University Village
A primarily Polish sausage serving joint, Jim's Original Hot Dog has been in operation since 1939, not counting a brief relocation in the early 2000's. UIC students rejoice!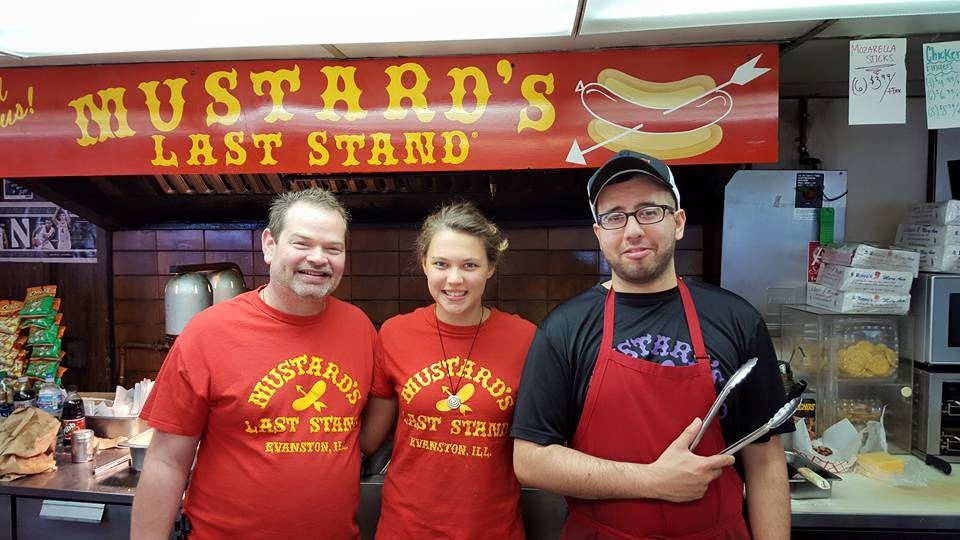 1613 Central Street, Evanston
Though not located in Chicago proper, Mustard's Last Stand is a classic none-the-less, and totally worth a day trip to Evanston for the jumbo dog alone.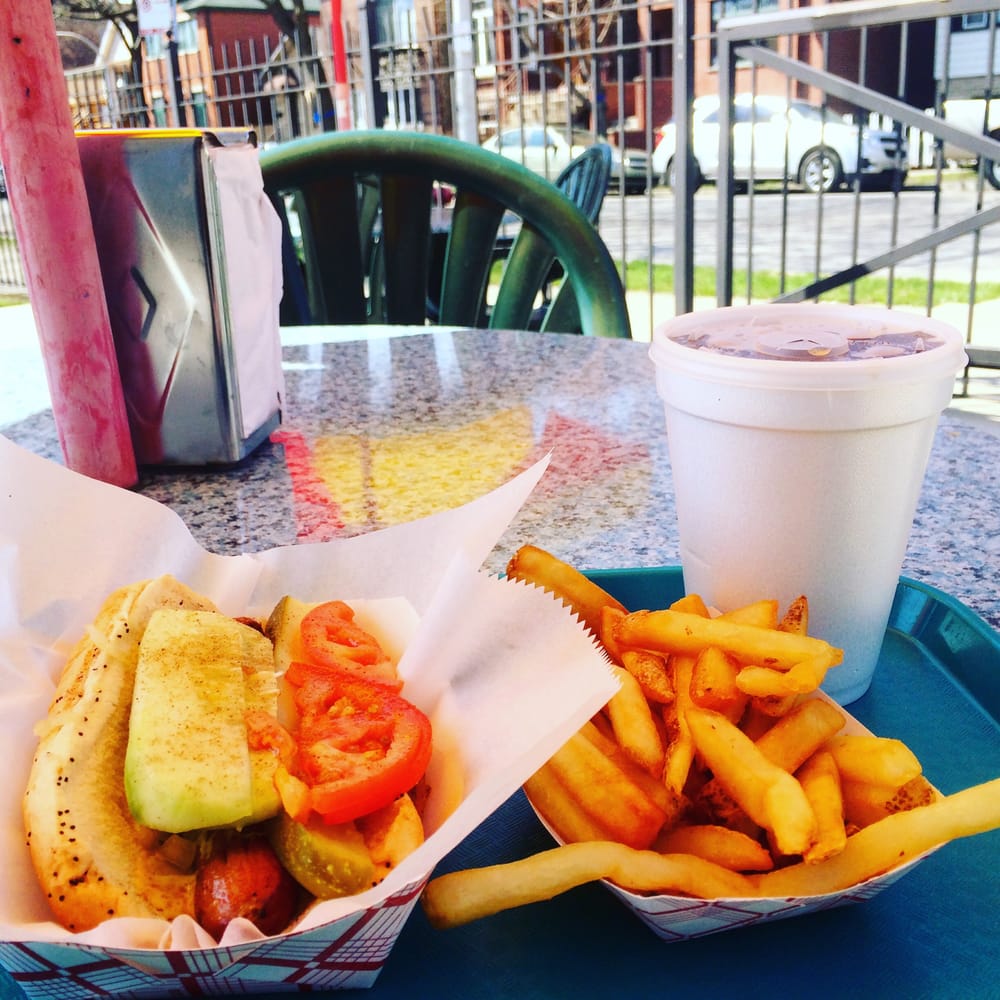 3501 S Union Ave, Bridgeport
A stone's throw from the new Comiskey Park (no, I will not call it by its new-new name, sorry y'all) Morrie's is a straight-up classic. Go ahead, try and change my mind.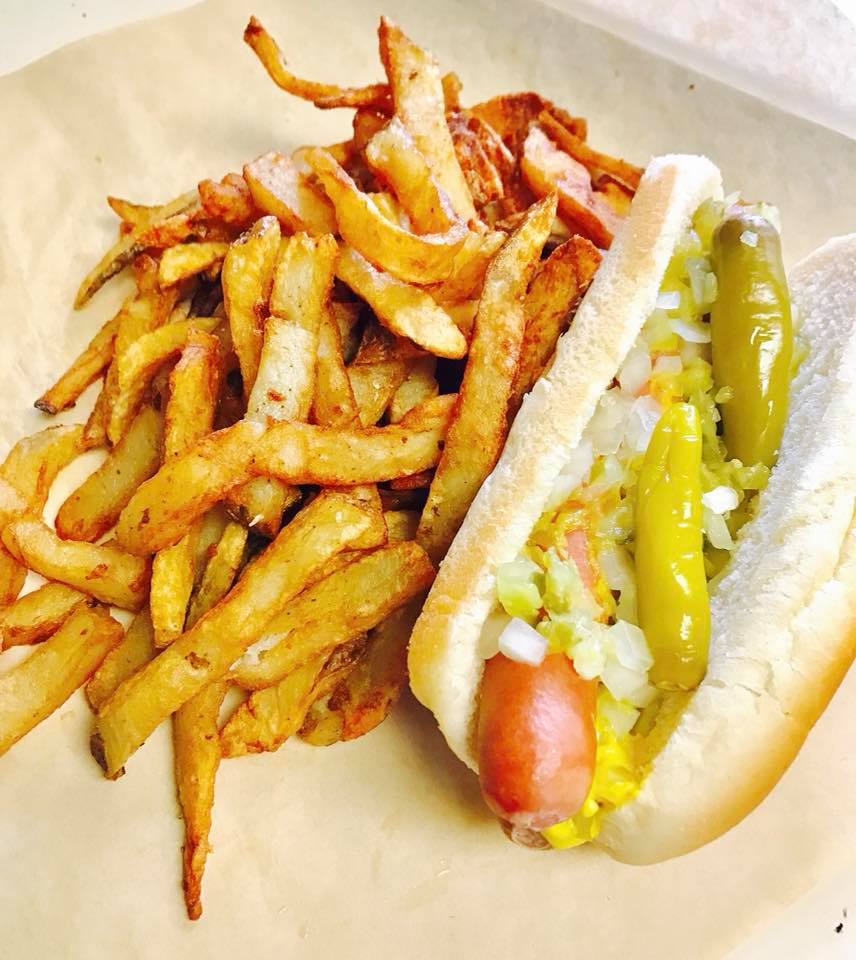 4000 W Grand Ave, Humboldt Park
Not to be confused with the aforementioned Jim's Original, Original Jimmy's is the west side's premier hot dog spot. And that's just a fact.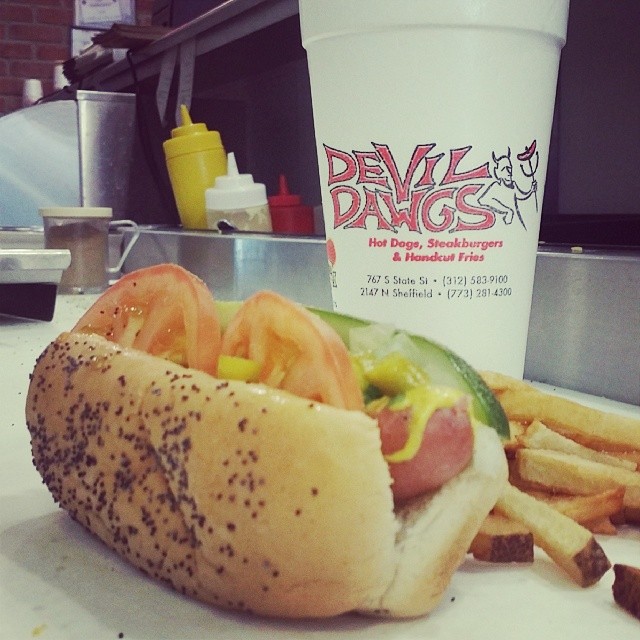 Multiple Northside Locations
You know what they say, you can't resist the devil. Or, apparently, his milkshakes.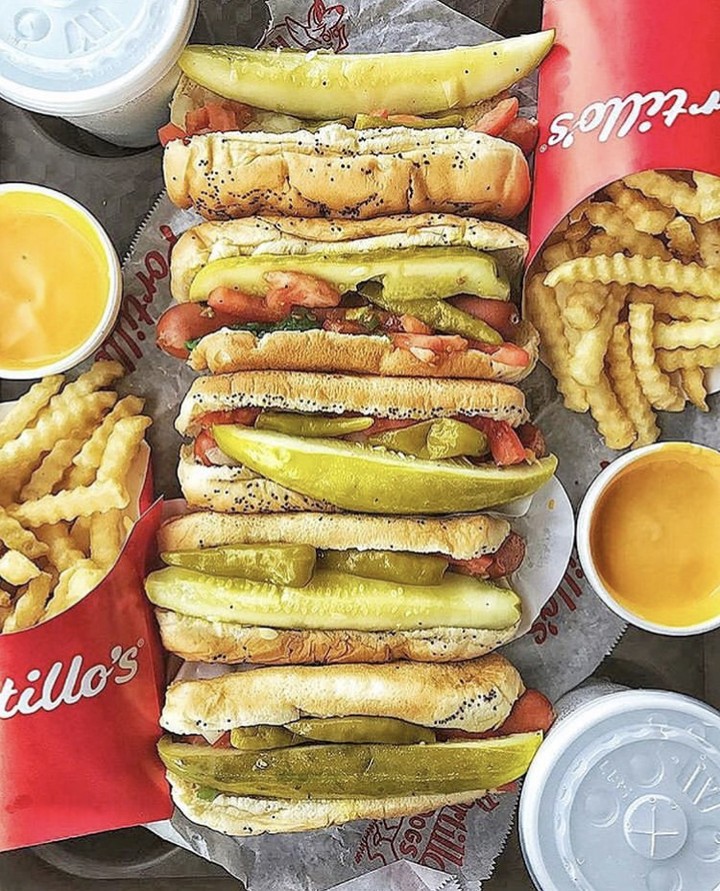 Multiple Locations
Presented without commentary.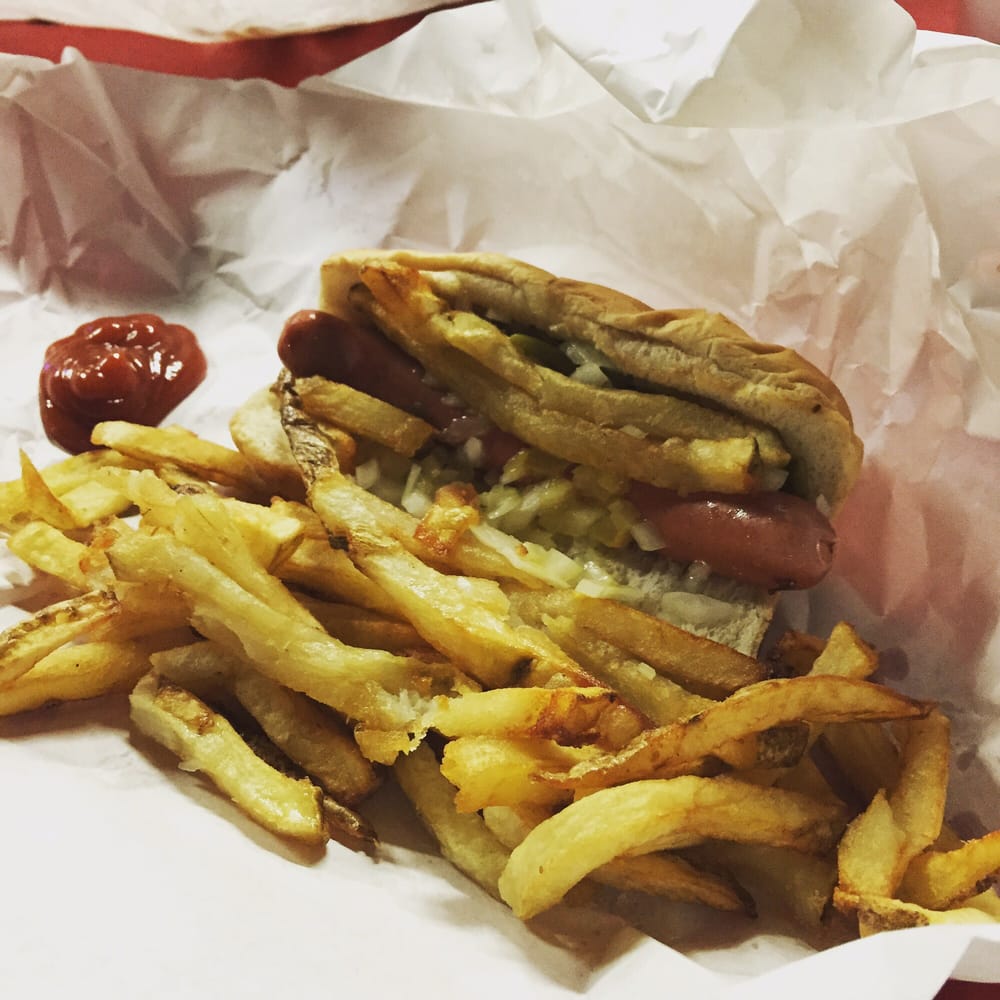 2072 North Western, Bucktown
Red Hot Ranch offers Chicago hot dogs that are cheap, easy, and good.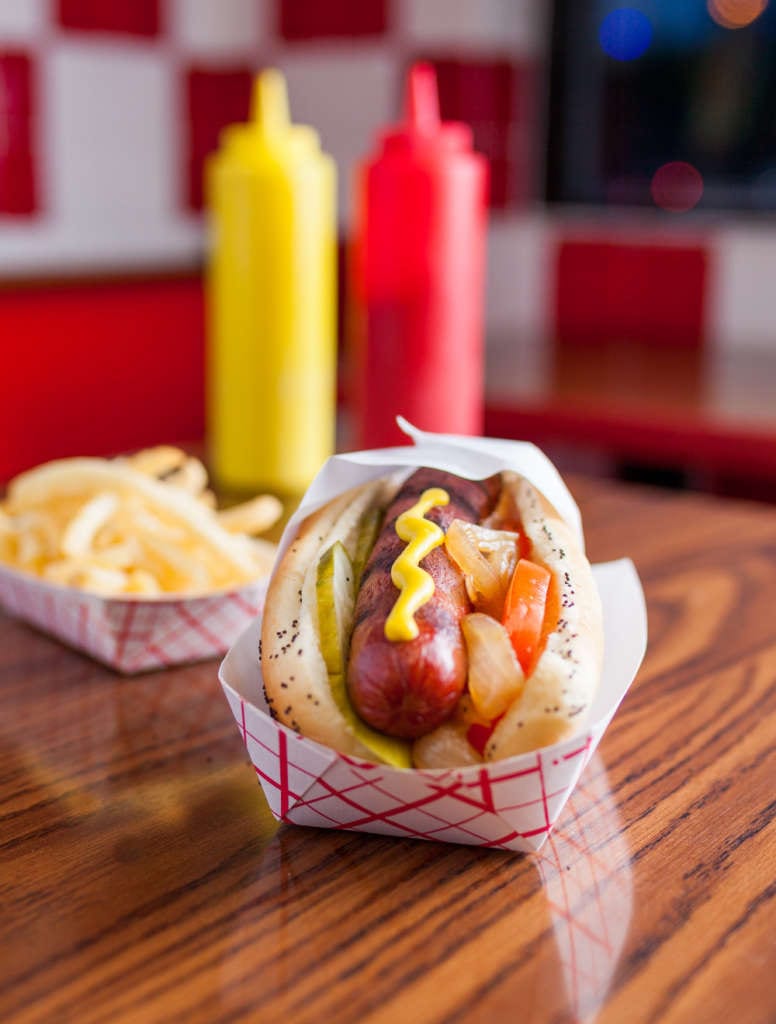 2734 West Peterson, West Ridge
A family spot through and through, Wolfy's iconic sign – and equally iconic food – has been a north side go-to since '67.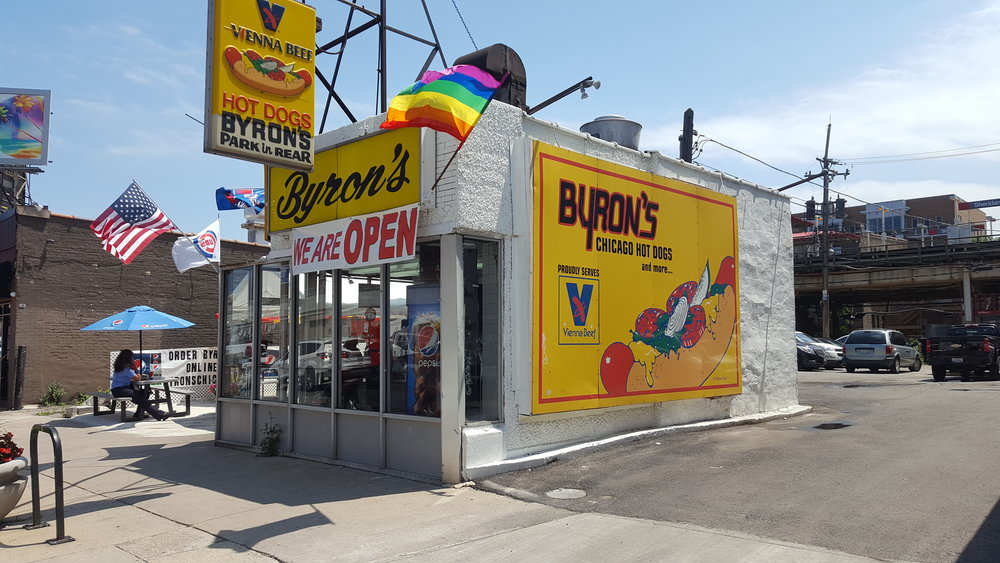 1017 West Irving Park Road
With locations on both Lawrence and in Irving Park, Byron's services one of the best hot dogs in Chicago.  Hell, the head chef has even served them to the Obama's.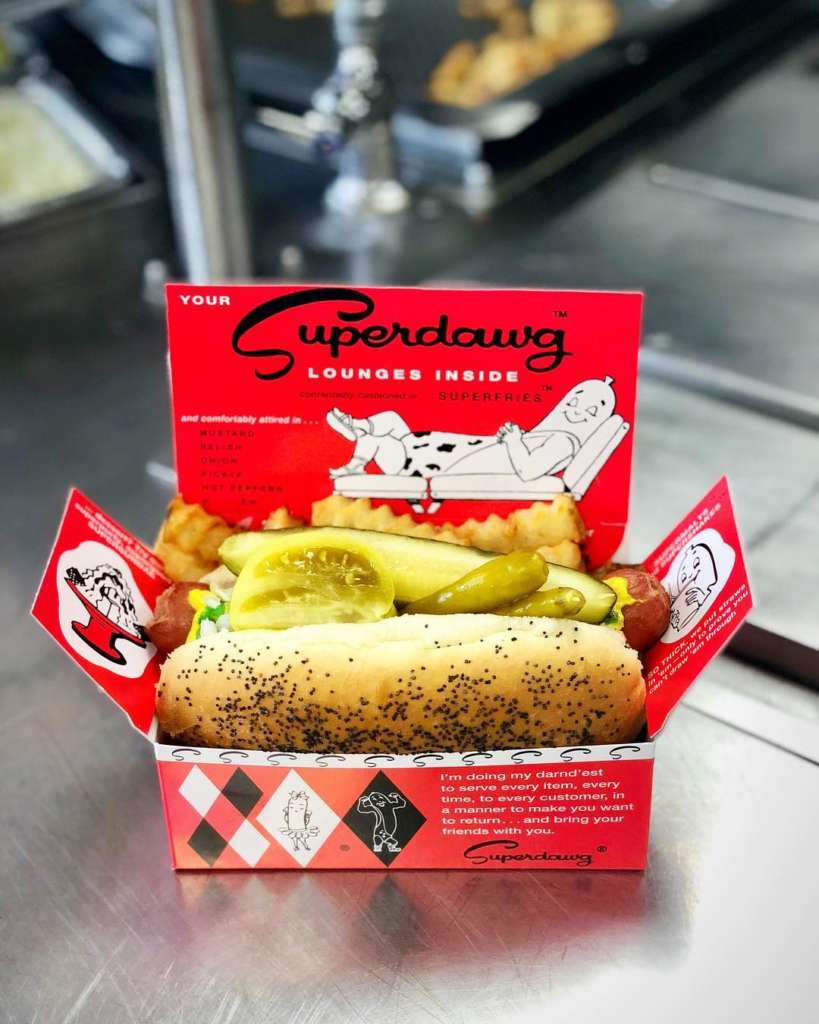 6363 North Milwaukee, Norwood
That sign, that building, and those damn hot dogs. Superdawg is a veritable Chicago landmark at this point.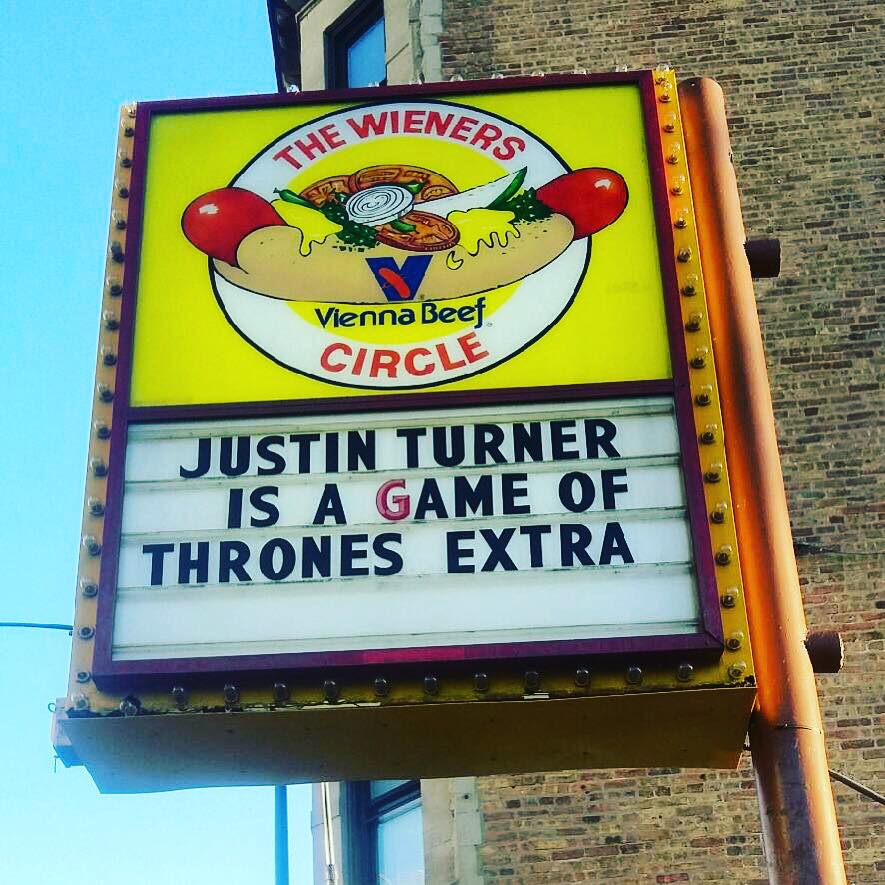 2622 North Clark, Lincoln Park
Perhaps best known for their char-dogs, red hots and a loving slew of verbal abuse. And Poochie. Don't forget about Poochie.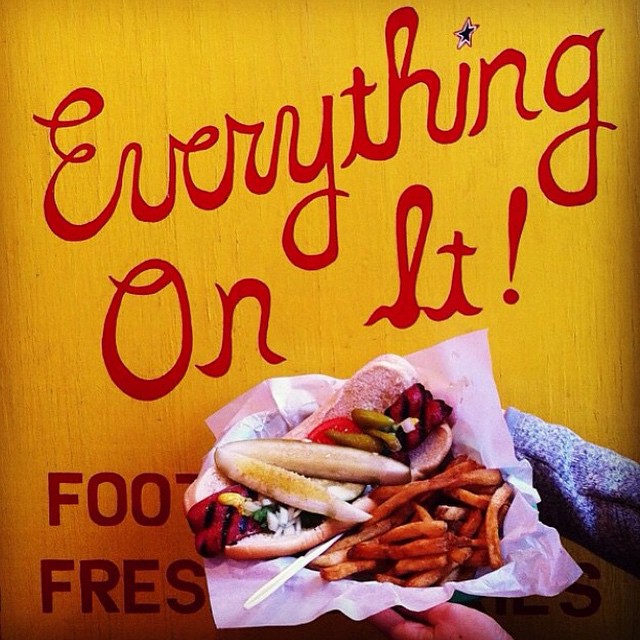 1211 West Belmont Ave, Lakeview
Nostalgia reigns supreme at Murphy's who, since the 80's, has been treating locals and Cubs fans alike to delicious dogs.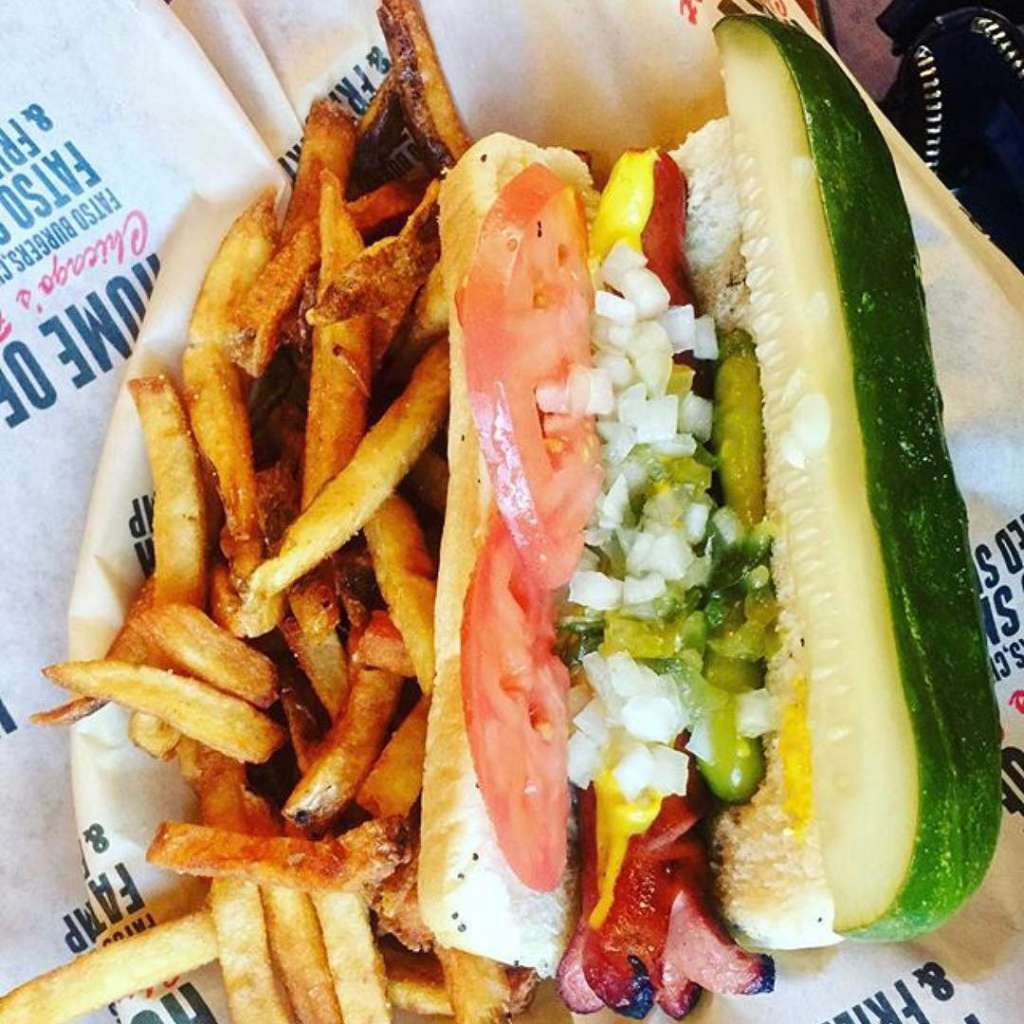 2258 W Chicago Ave, Ukrainian Village
If I could eat a char-dog from Fatso's every day for the rest of my life trust me, I would. No questions asked.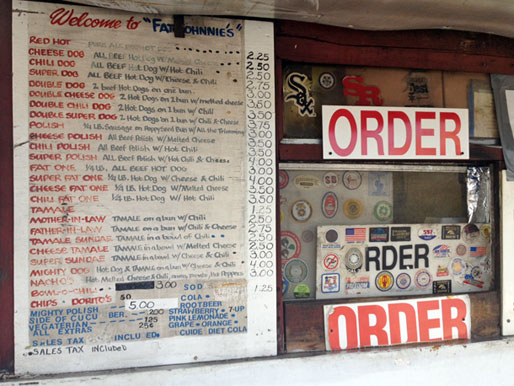 7242 South Western Avenue, Auburn Gresham
I've said it once and I will say it again, Fat Johnnies is one of the most underrated places in the whole of Chicago, hands down.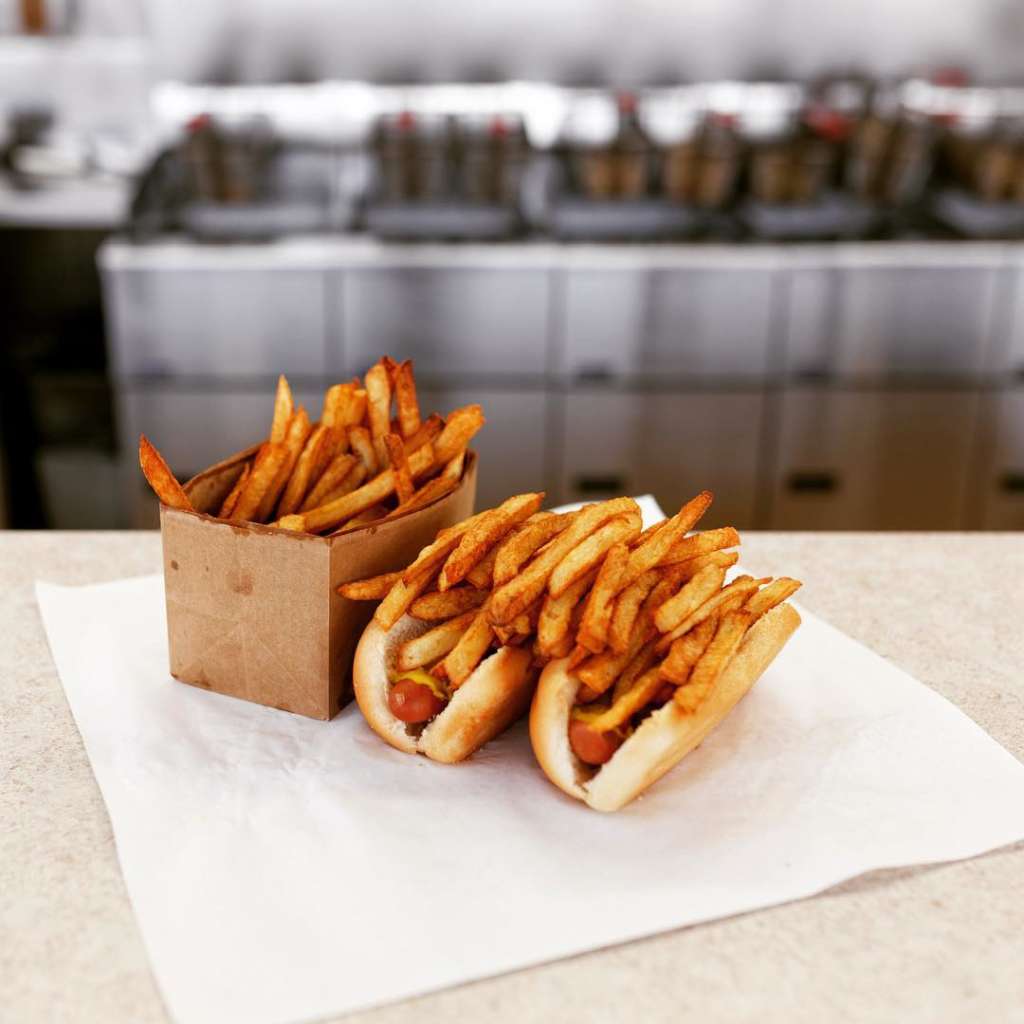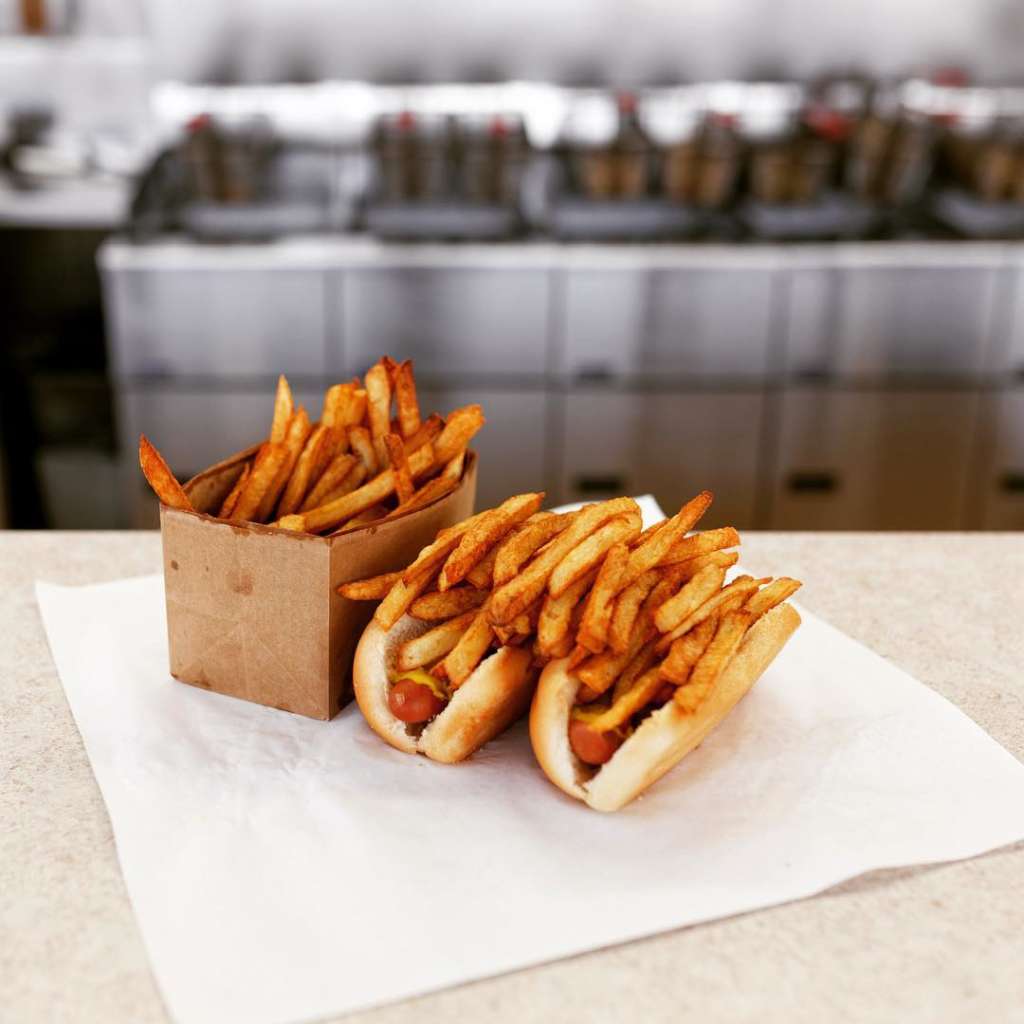 2720 N River Road, River Grove
And now, for the piece de resistance, Gene & Jude's. Though yes – I do know that this Chicagoland staple is a litttttle bit on the edge when it comes to Chicago city lines, but I maintain that Gene & Jude's is the best hot dog I've ever had in my life. And that's just that.
Honorable Mention: DogHaus – a new addition to the Chicago hot dog scene, this LA transplant has the potential to end up a favorite. But for now, we're simply gonna have to wait and see.
At UrbanMatter, U Matter. And we think this matters.
Tell us what you think matters in your neighborhood and what we should write about next in the comments below!
READ MORE LIKE THIS
DOWNLOAD THE URBANMATTER APP