Chicago has been known as the steakhouse capital of the world, but now, we have a leader. Steak 48 serves the  best steak in Chicago because it takes luxury dining to a height you didn't think was possible, until now.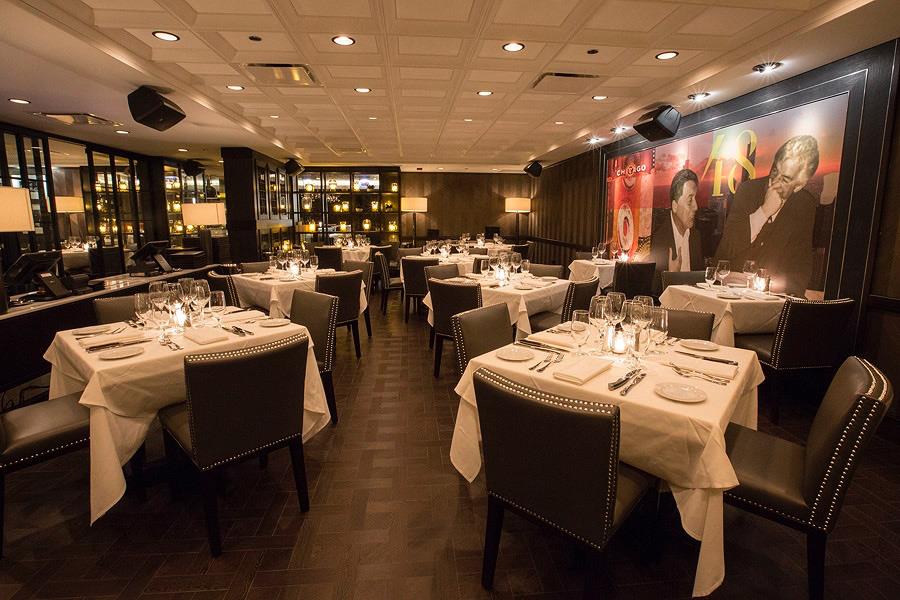 In over 30 years of culinary experience, Oliver Badgio has just one restaurant group associated with his name, but it's a big one: the Mastros. Badgio has worked with the Mastro brothers as chief brand officer on a number of steakhouse concepts. Opened to Chicago in 2014, Steak 48's unquestionably luxurious dining experience instantly made a statement in the Windy City, separating itself from the lesser greats by emphasizing a culture of consideration. The mission of Steak 48 is to make your money spent well worth it, and hell, do they know how to please.
A night at Steak 48 starts with a walk through the sleek dining room, giving you a grand display of the decor, lighting, and the subtle music fading right into your conversation. But when you finally reach the kitchen of this Chicago steakhouse, you will realize that the open concept is to give full clarity into the minds and workings of your chef. You can relax at this steakhouse in Chicago knowing that everything here is served fresh on the daily. The culinary team at Steak 48 prepares and cooks all of it in-house. The seafood is flown in just hours before it is prepared, and the USDA-approved prime beef steak is unparalleled, especially if you indulge in the butcher's cut.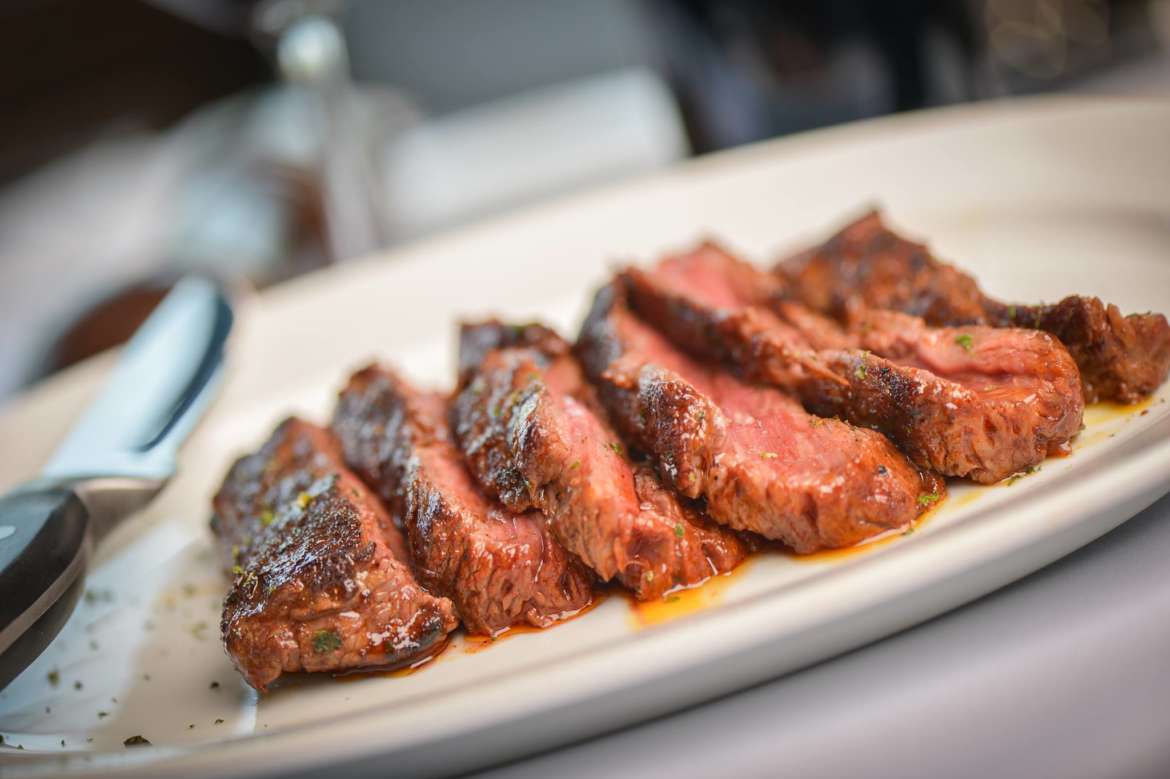 You are seated next to the kitchen with just a glass pane between you and the cooks of Steak 48, and they smile at you, probably considering what you might order off their extensive menu. You might think you want the Bone-In KC Strip or the Iced Alaskan King Crab Legs, but what you really need is the Waygu Butchers Cut, as the waiter will be so quick to suggest. But they're far from wrong, and the meat melts like butter in your mouth, making you forget anything else on the menu.
When you start with the best, they said, it only goes downhill from here. Honestly, though, we could argue against that. The au Gratin Potatoes at this Chicago steakhouse made by Chef Brian are ultimately to die for, and we fear what we would have done without the Fresh Burrata to hold us over until our steaks were cooked to perfection. Revert to cannibalism, probably.
After we ravished the butcher's cut at this steakhouse in Chicago, our stomachs were aching for the next round of dishes, and so our waiter brought us desserts: a Beignet Tree and the rich and creamy Ultimate Warm Vanilla Caramel Cake, a pastry so good it should have been illegal. Serving rare, complimentary wines with every course, the servers at this Chicago steakhouse know how to take care of their guests. It's all in the details, the personal touches, and if anyone has mastered it, Steak 48 is king.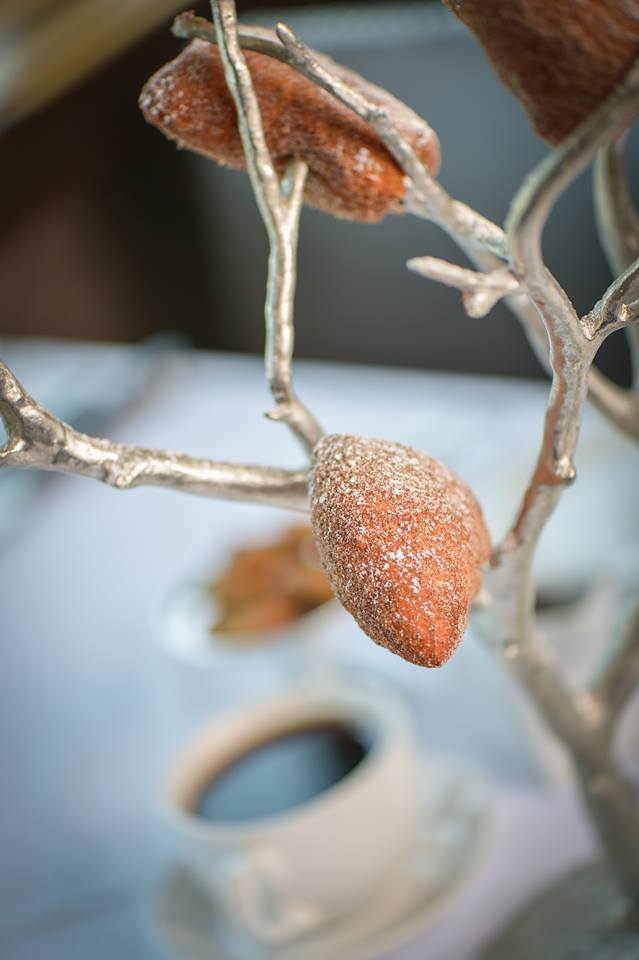 While the dining experience itself is glorious, Steak 48 doesn't stop there. When you first make a reservation with Steak 48, you're not just expected to show up like every other guest. This is the best steakhouse in Chicago, after all, so the staff will call you, confirming the date and time of your reservation, as well as the occasion. If you're at this Chicago steakhouse for a company meeting, they'll turn the music down and the lights up. Date night? Let them set the mood and make sure you're seated in a private area. Whatever the reason for your visit, Steak 48 is eager to accommodate and they do it with the utmost class.
And now, they're at the height of innovative technology, being the first of Chicago restaurants to introduce China's popular WeChat mobile app. Diners at Steak 48 are now able to pay for their meals through the WeChat platform in two ways: Steak 48 can scan your unique WeChat barcode or you can scan the restaurant's barcode in the app. WeChat also boasts capabilities like booking flights, hailing a ride, and instant messaging.
Steak 48 is not shy on philanthropic work, either. This steakhouse in Chicago regularly gives back to the community through Quality of Life-focused organizations that are centric to the city, such as Make-A-Wish® Illinois, Urban Initiatives, Bear Necessities Pediatric Cancer Foundation, American Cancer Society, and more. Supporting local charities is just one of the ways Steak 48 is making an effort to change the world.
Next time you're considering a night out with a loved one, don't look any further than Steak 48, the best steakhouse in Chicago and a quintessential dining experience that lets you put your money where your mouth is.
You can find Steak 48 in River North at 615 N Wabash Ave with a parking garage just around the corner.
Featured Image Credit: Steak 48 Facebook