While it doesn't draw the same attention as Broadway in NYC, the Chicago theater scene has a few qualities that you won't be seeing out east.
For one, history. You could spend days traversing your local library to learn about theaters in Chicago and still barely scratch the surface of our great city's background. Secondly, the plays in Chicago are diverse. Not just the content, which is often original and thought-provoking on its own, but plays typically don't run here for years at a time. The plays that are featured throughout theaters in Chicago are fresh, fun, and different.
Each of the Chicago theaters on this list brings something unique to the table, and though it was hard to put these rankings together, we hope you can appreciate each of them for their distinctive qualities.
Here are the top 10 theaters in Chicago!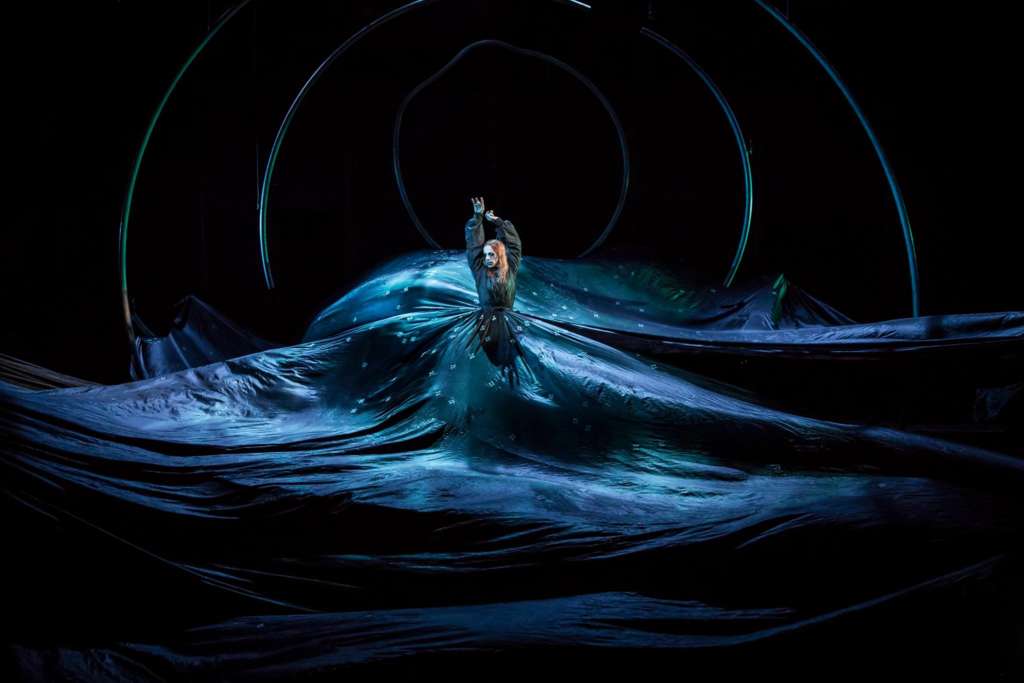 821 N Michigan Ave
Since opening in 1988, the Lookingglass Theatre Company has performed more than 50 world-premiere original works. This Chicago theater finally found a permanent space in the Water Tower building on the Magnificent Mile in 2003. Outside of their numerous productions and great location, this theater in Chicago offers plenty of educational, community-friendly programs for children ages 3-18. Plus, this theater is one of only five Chicago-based recipients of the Regional Theatre Tony Award.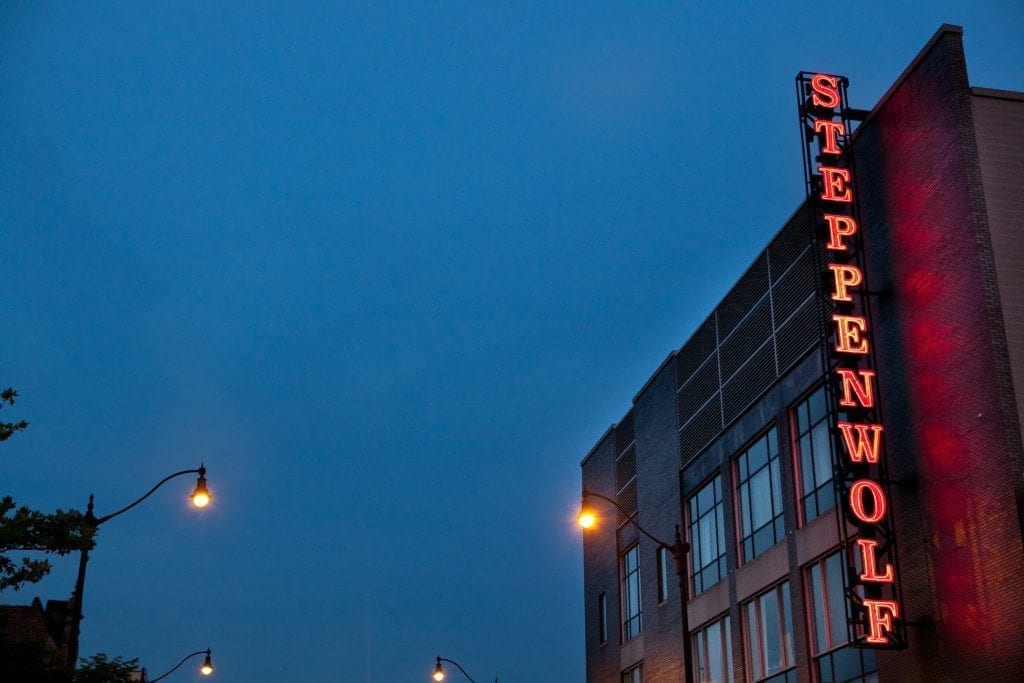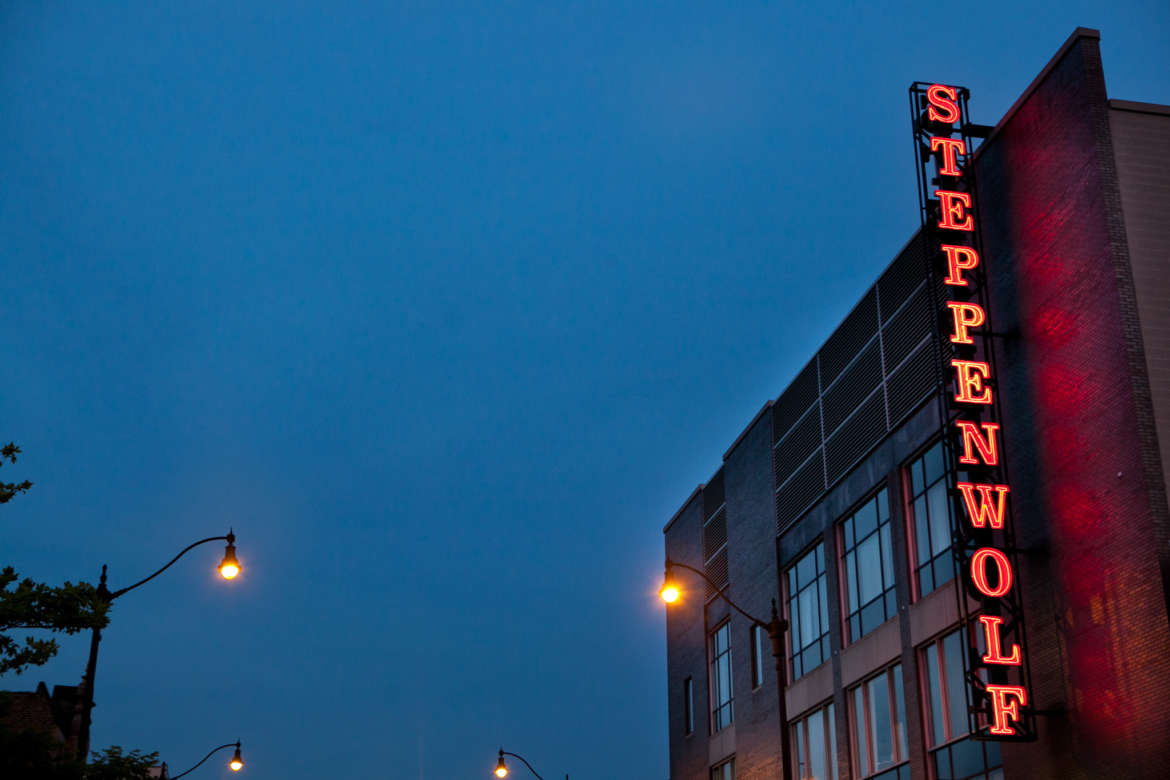 1650 N Halsted St
Now celebrating their 40th anniversary, this Tony award-winning Chicago theater company first opened their doors in 1974 in Deerfield, IL. Since then, the theater helped launch the careers of several actors like Gary Sinise, John Malkovich, and Joan Allen. This Chicago theater has an extensive list of heavy-hitting productions such as The Grapes of Wrath and Coyote Ugly. 
Read More: Popular Items on the Starbucks Secret Menu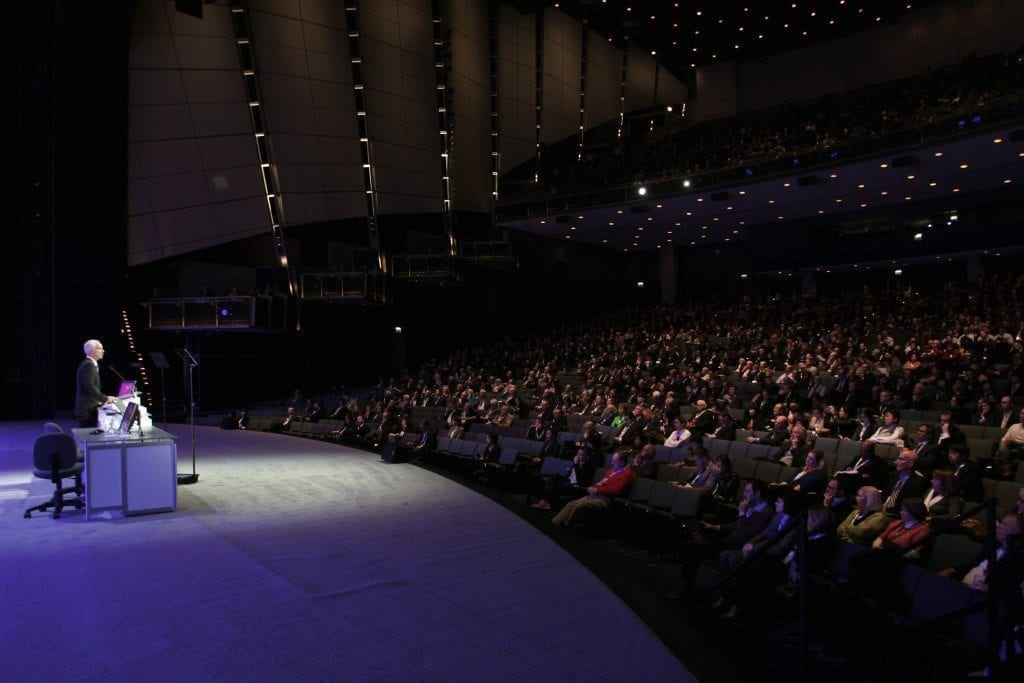 2301 S Lake Shore Dr
A proud member of the League of Historic American Theaters, this spacious, 4,000+ seat Chicago broadway theater has been around for over 50 years now. Located within McCormick Place, it's no surprise that this theater has one of the largest seating capacities in Chicago. In recent years, this Chicago theater has improved their acoustics by altering their proportions, though it also lowered their capacity by about 1,000. Even so, the theater itself is worth the price of admission. 
---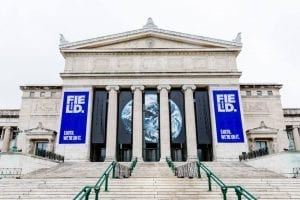 View the Complete List of 2019 Museum Free Days
Are you trying to find the free museum days in Chicago? View our list of 2019 Museum Free Days in Chicago.
View the 2019 Museum Free Days: The Complete List
---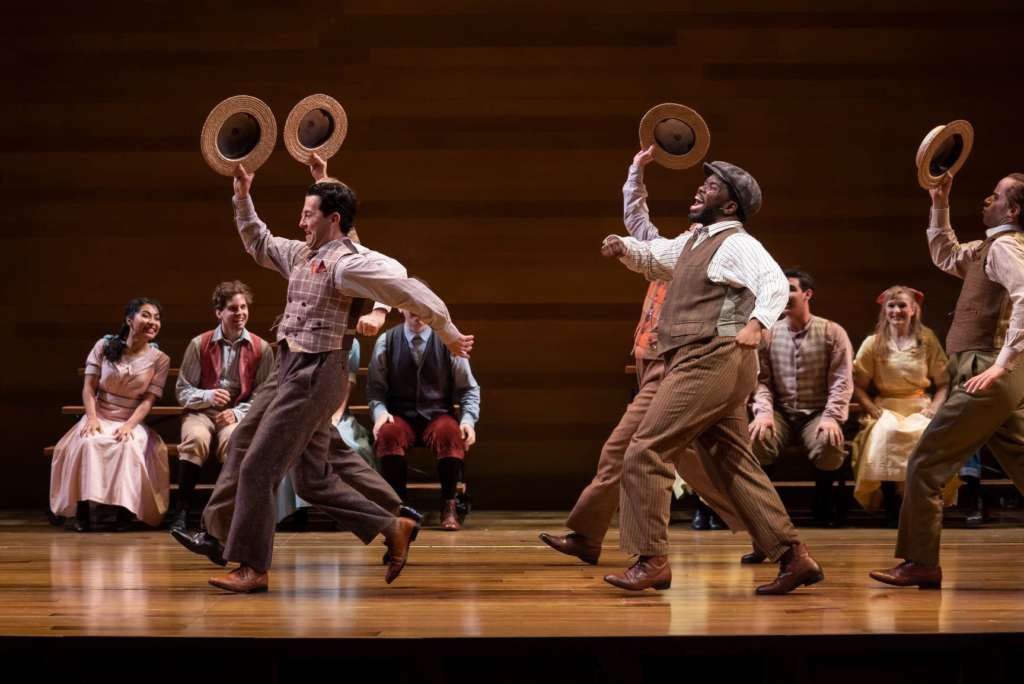 170 N Dearborn St
This theater in Chicago was founded in 1925, though it moved to the landmark Harris and Selwyn Theaters property in the year 2000. Another winner of the Regional Theatre Tony Award, the this theater is currently the oldest active nonprofit theater in Chicago. This Chicago theater has presented A Christmas Carol annually in December since the 1970s.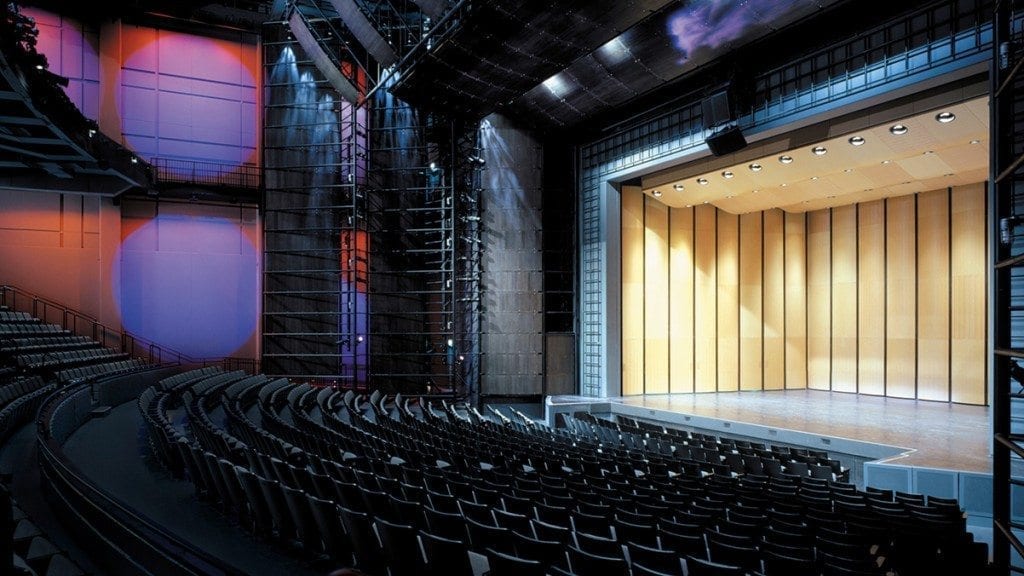 205 E Randolph St
A baby compared to the majority of Chicago theaters on this list, the Harris Theater was erected in 2003. But what it lacks in history, it makes up for in contemporary design, acoustics, and sightlines. Any theater located in Millennium Park is bound to do well, but instead of being carried by its surroundings, this Chicago theater complements them nicely by attracting numerous international performers.
Read More: The Best Rock Songs to Add To Your Gym Playlist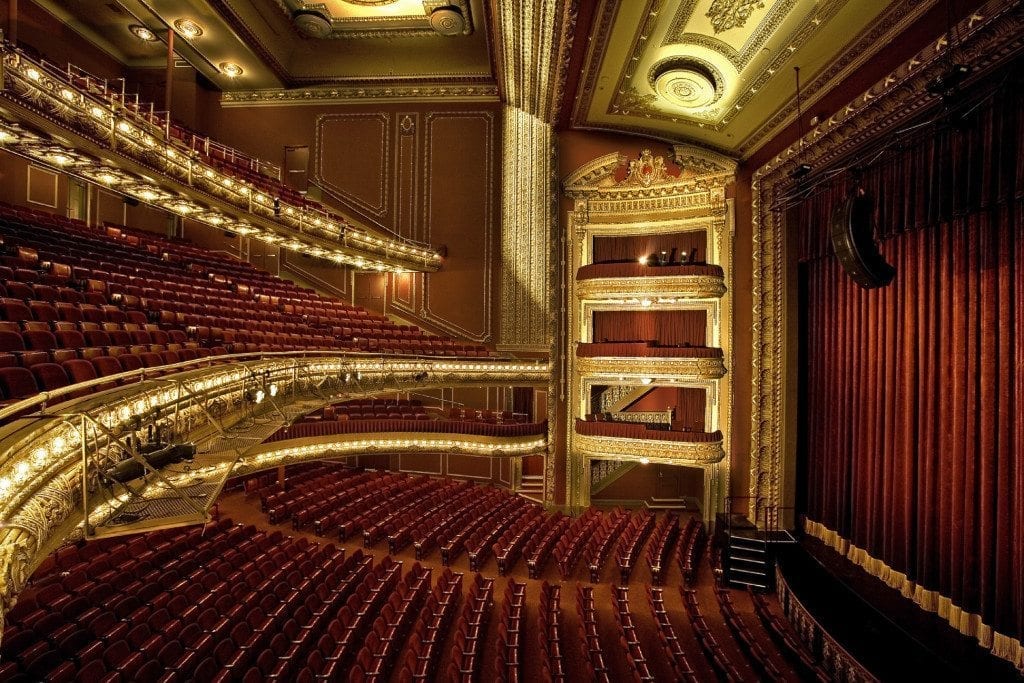 18 W Monroe St
As an official site of touring Broadway shows, the this Chicago broadway theater has seen a lot of action since it's opening in 1906. Originally named the Majestic Theatre, it was first known for its popular vaudeville shows before closing during the Great Depression. This theater in Chicago was renovated in 2005-2006 and has since hosted productions of High School Musical, Jersey Boys, Kinky Boots, and The Book of Mormon.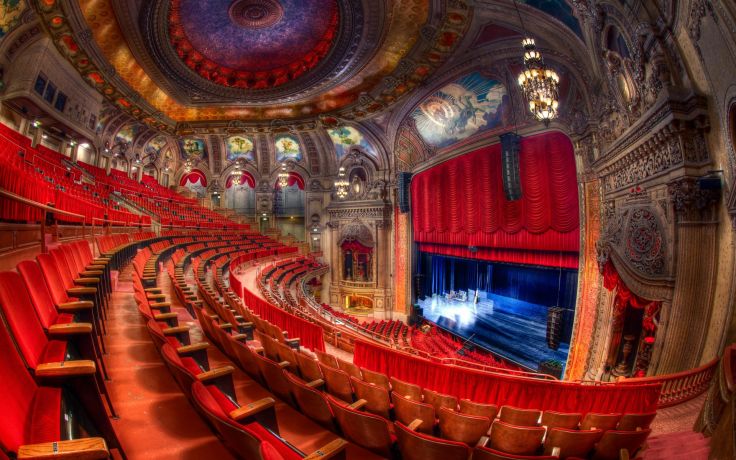 24 W Randolph St
Like the CIBC Theatre, the James M. Nederlander—formerly, the Oriental, until its name change this year—is also operated by Broadway in Chicago. One of the most beautiful of all, this theater in Chicago was built next door to the former Iroquois Theatre, which was the site of a disastrous 1903 fire that claimed over 600 lives (because of this, some claim the theater is haunted). Though it closed for more than a decade in 1981, this Chicago theater was renovated and reopened to the public in 1998. This theater in Chicago is known for its dazzling Indian architecture, which is worth a visit in itself.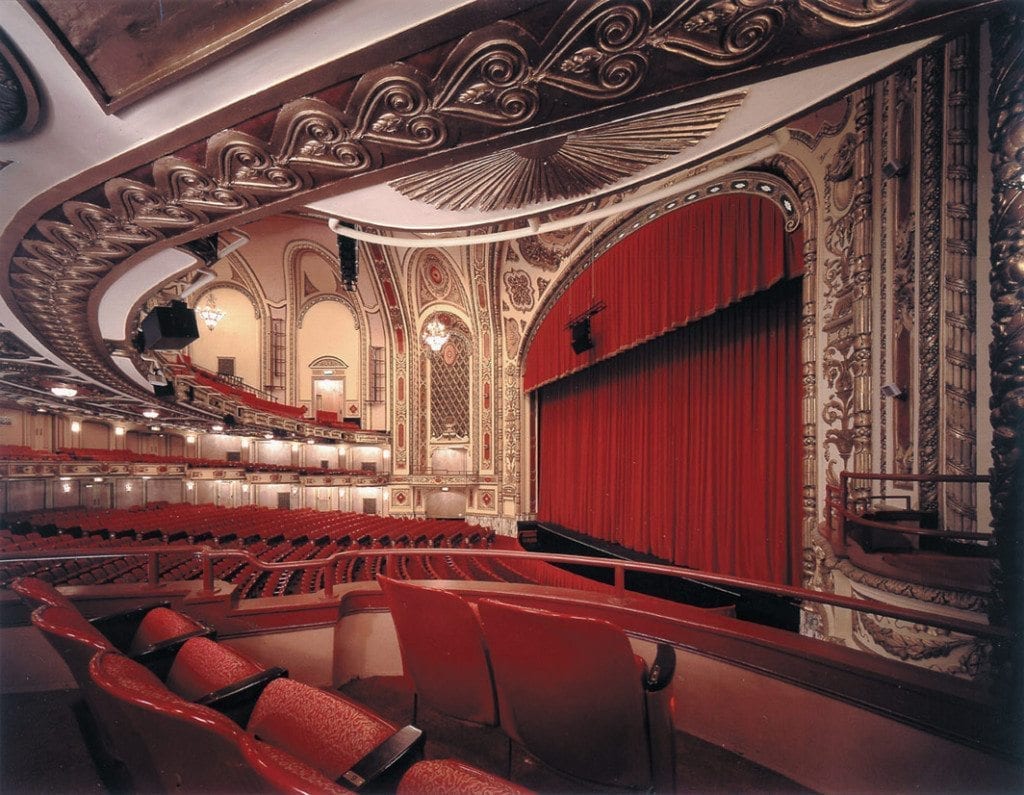 151 W Randolph St
Yet another Broadway in Chicago theater, The Cadillac Palace was constructed in 1926 with the intention of mimicking the architecture of the palaces of Fontainebleau and Versailles. Today, this theater in Chicago maintains its patented French Baroque look, and viewers can see a variety of performances from ballet to musicals and other stage plays. Notable productions at this theater include Aida, The Producers, The Pirate Queen, The Color Purple, Mary Poppins, Shrek the Musical, and a limited return of Wicked. 
Read More: 5 Best Mystery Movies to Stream Online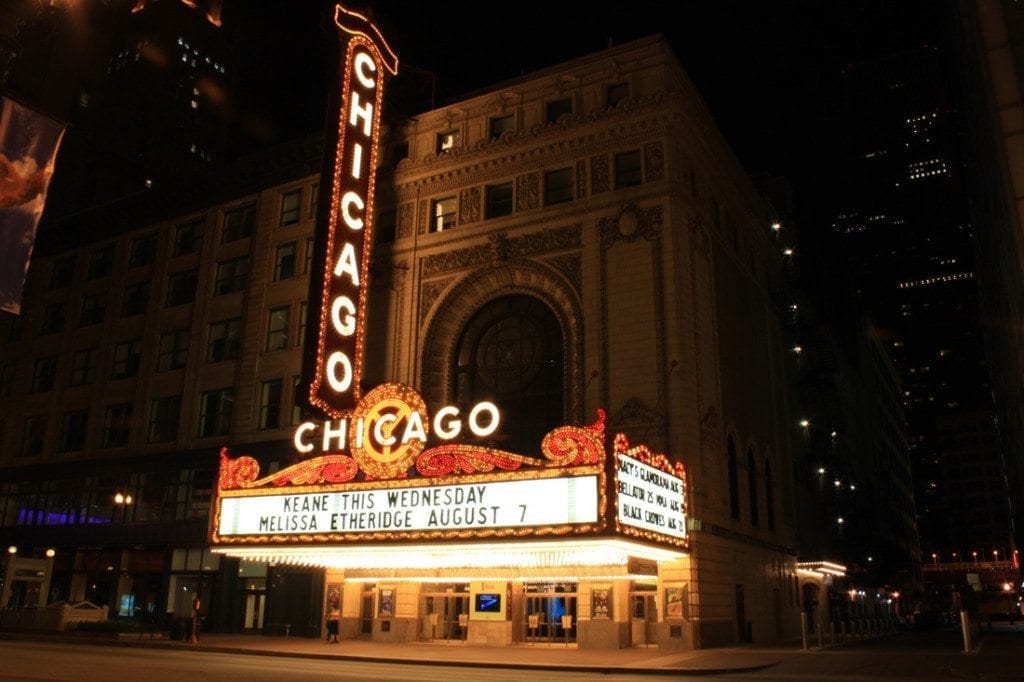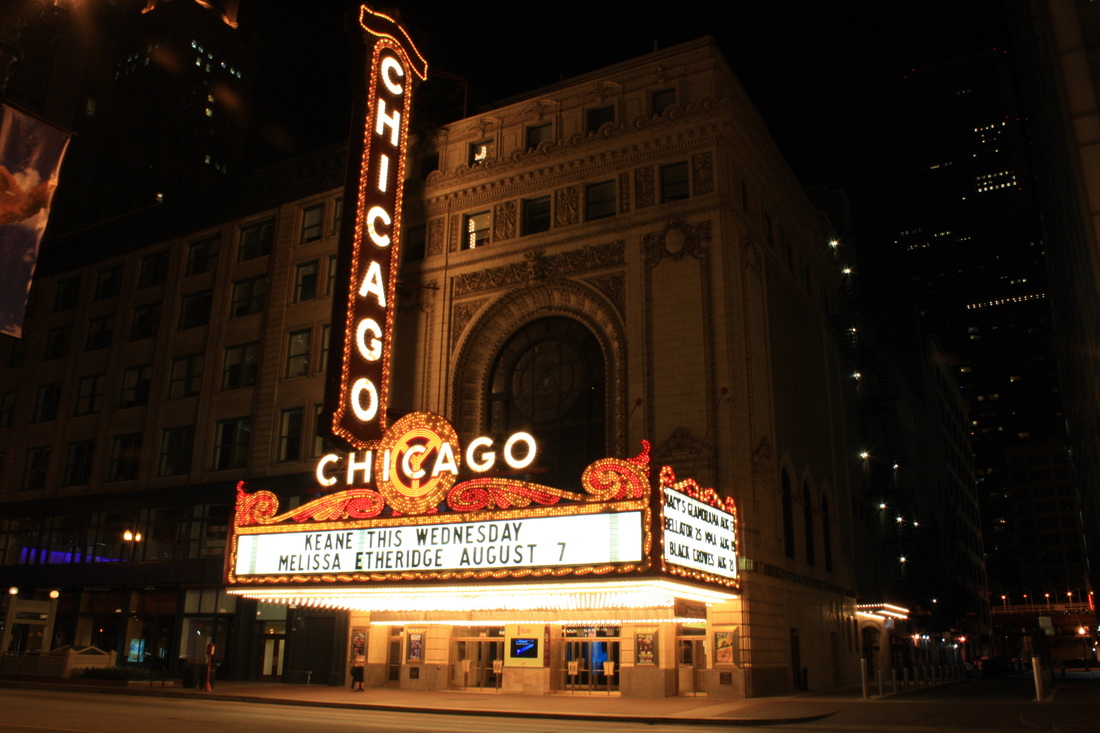 175 N State St
It was hard not to rank the Chicago Theatre as the top dog (frankly, it was a toss-up).
The remarkable signage at this venue has been etched into our minds forever, and you won't see many Chicago tourism ads without the theater's iconic letters blazoned upon them. There's plenty more here than meets the eye though. This theatre was the first great movie auditorium in the United States, and it has served as the prototype ever since then. These days, this Chicago Landmark regularly hosts comedians, orchestras, and bands, not theatrical performances. Even if you're not seeing a show at the Chicago Theatre, it's worth hosting an event or taking a tour of the building just to be within its walls.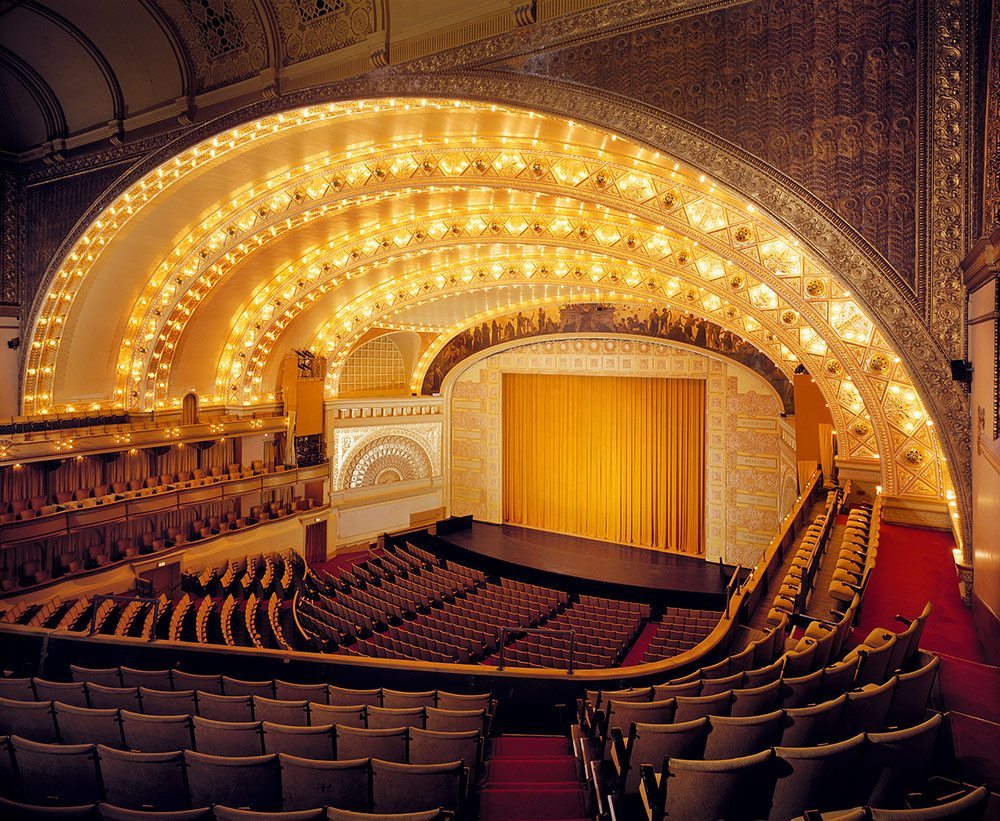 50 East Ida B. Wells Drive
When it comes to history, the Auditorium Theatre can't be touched. This theater in Chicago was originally constructed in 1889 (when the city was still recovering from the Great Chicago Fire). After decades of declining revenue, the Auditorium Theatre went bankrupt and closed in 1941. Just a year later, the City of Chicago took over, using the large venue as World War II servicemen's center until it was purchased by Roosevelt University. This Chicago theater laid dormant for more than two decades before its revival in 1967.
Since that time, the theater has hosted numerous legends such as Jimi Hendrix, The Who, Janis Joplin, Bruce Springsteen, Elton John, Aretha Franklin, and James Taylor. More recently, it was the site of the 2015 NFL Draft.
There's nothing that this historic theater in Chicago doesn't have: a great story, a sizable setting, legendary performances, and acoustics; it's the complete package.
At UrbanMatter, U Matter. And we think this matters.
Tell us what you think matters in your neighborhood and what we should write about next in the comments below!
READ MORE LIKE THIS
DOWNLOAD THE URBANMATTER APP
FIND PARKING