We'll start by saying; there's no official "secret menu" at Starbucks. Depending on how long the barista taking your order has worn the green apron, they may know some of these drinks by the secret menu names. But, it's possible to order these drinks the same way you would a vanilla latte or caramel mocha. Just break it down by hot/iced, size, number of espresso shots, kinds of syrup, type of milk, whipped cream or toppings, and the drink type.
If it's 7:30 am on a weekday, maybe keep it to your basic latte, but if there's no crowd at the drive-through, hit them up for one of these secret-menu items. And always tip generously; your baristas are whipping up frappuccinos during a pandemic, after all.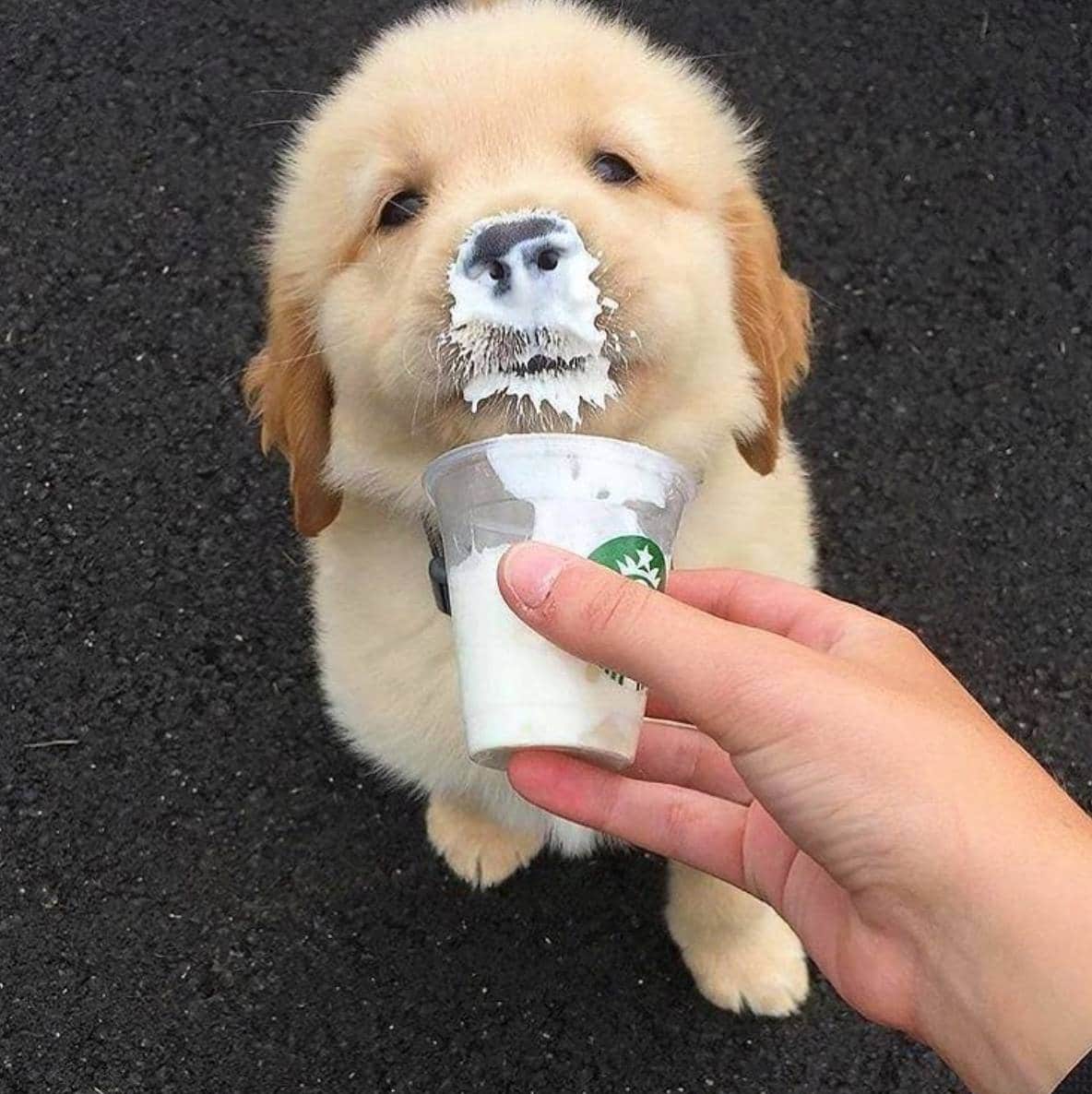 If you didn't know about the "pup cup" or "puppuccino," don't let on to your dog that it's been an option forever and they've missed out on it. When you (and your best friend) pull up to the drive-through window, ask for a puppuccino on the Starbucks secret menu. Your dog will get a little cup filled with whipped cream that'll bring color into their gray-scale world.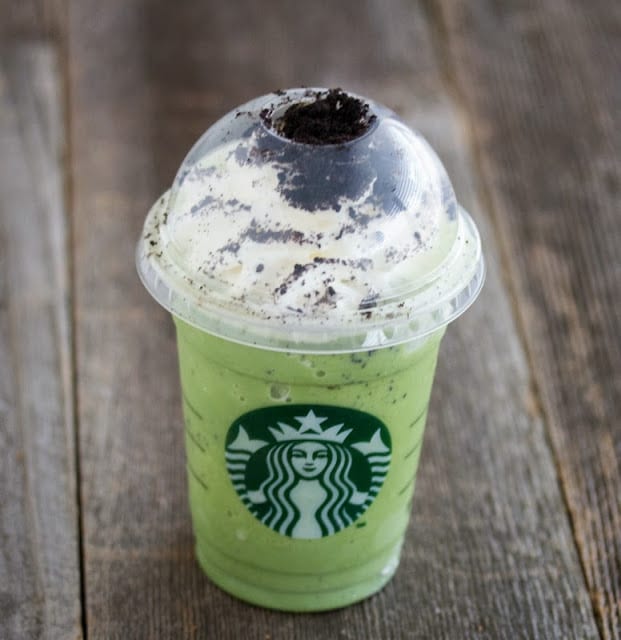 Enjoy the best Girl Scout Cookie all year long with the Thin Mint Frappuccino. Order a Green Tea Frappuccino to start (to get the color right), add java chips, mocha syrup, and peppermint syrup. Top with whipped cream, and it'll tide you over until the best season of the year (Girl Scout Cookie time) returns.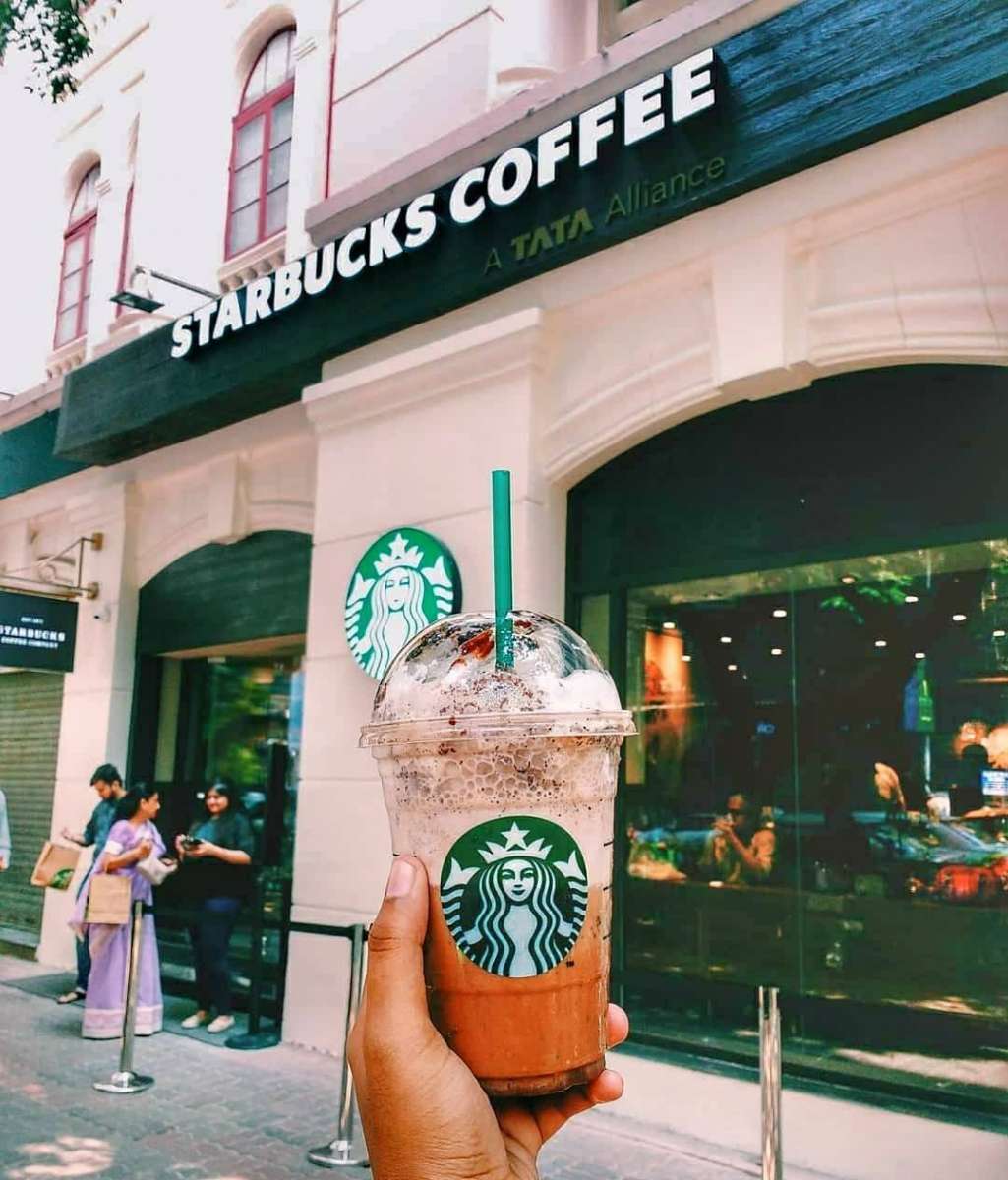 Chocolate Mousse Coldbrew
Creamy, decadent, and caffeinated enough to make you see through time (not recommended for the anxiety-prone). Order a Sweet Cream Cold Foam Cold Brew coffee with half the vanilla as usual. Then add mocha syrup in both the drink and the foam. Next, top this Starbucks secret menu item with cookie crumbles and enjoy your ice cream coffee.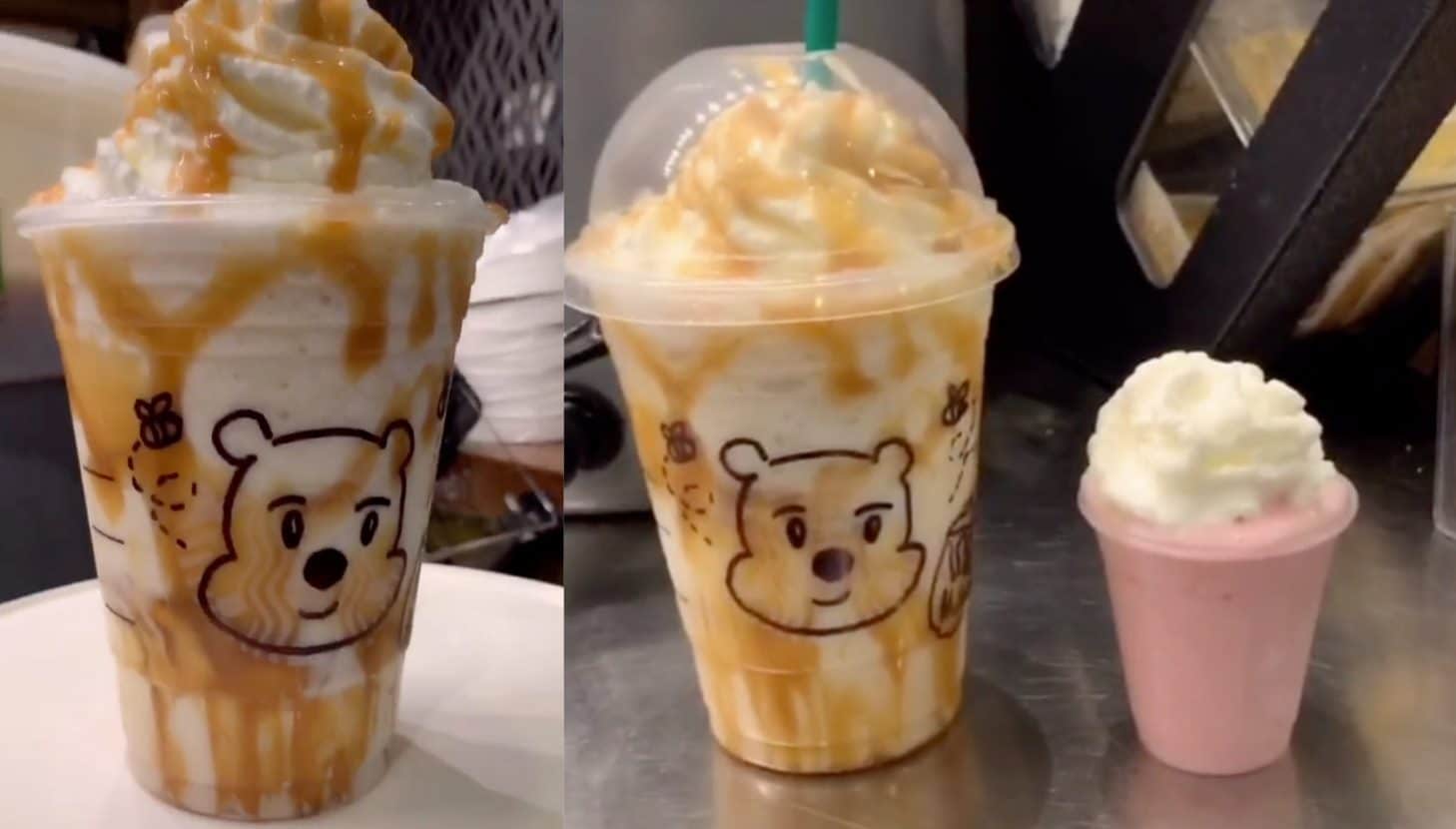 Winnie-the-Pooh Frappuccino
If you're very into Starbucks content, check out Ryan Gawlik, a Starbuck barista with passion and creativity. He created the Pooh Bear with a Vanilla Bean Frappuccino, honey, cinnamon dolce syrup, and dark caramel drizzle. This one is a coffee-free treat recommended for those who are anxiety-prone. According to Gawlik's original TikTok, it tastes just like a graham cracker.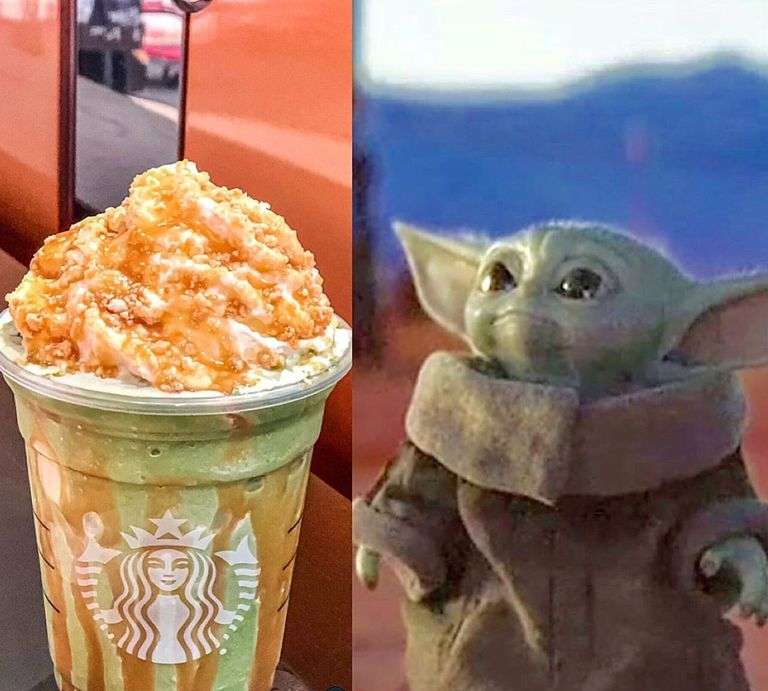 With Season Two of Mandalorian dropping, we're right back on our Baby Yoda bullshit. This Starbucks secret menu item found inspiration in everyone's favorite baby alien's reductive wardrobe. Order a Green Tea Frappuccino with caramel drizzle in the cup. Add whip cream and get a second caramel drizzle on top.
Read More: The Best Comedy Podcasts to Listen to This Weekend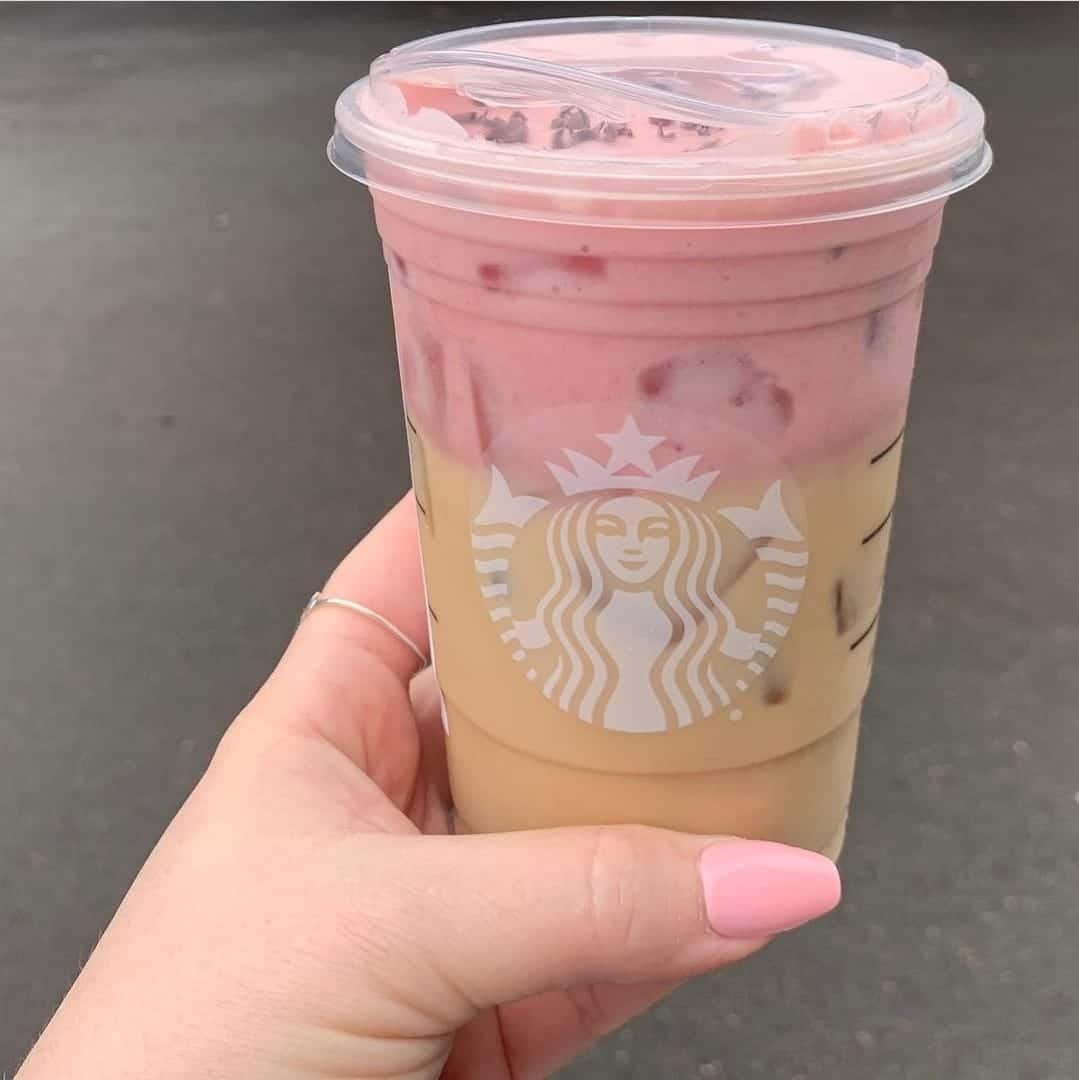 Chocolate Covered Strawberry
Suppose you're trying to make grid-worthy content but aren't into trends, order one of these for a gorgeous but also delicious Starbucks drink. It's Coldbrew with raspberry syrup, topped with cold foam and strawberry puree, with a mocha drizzle.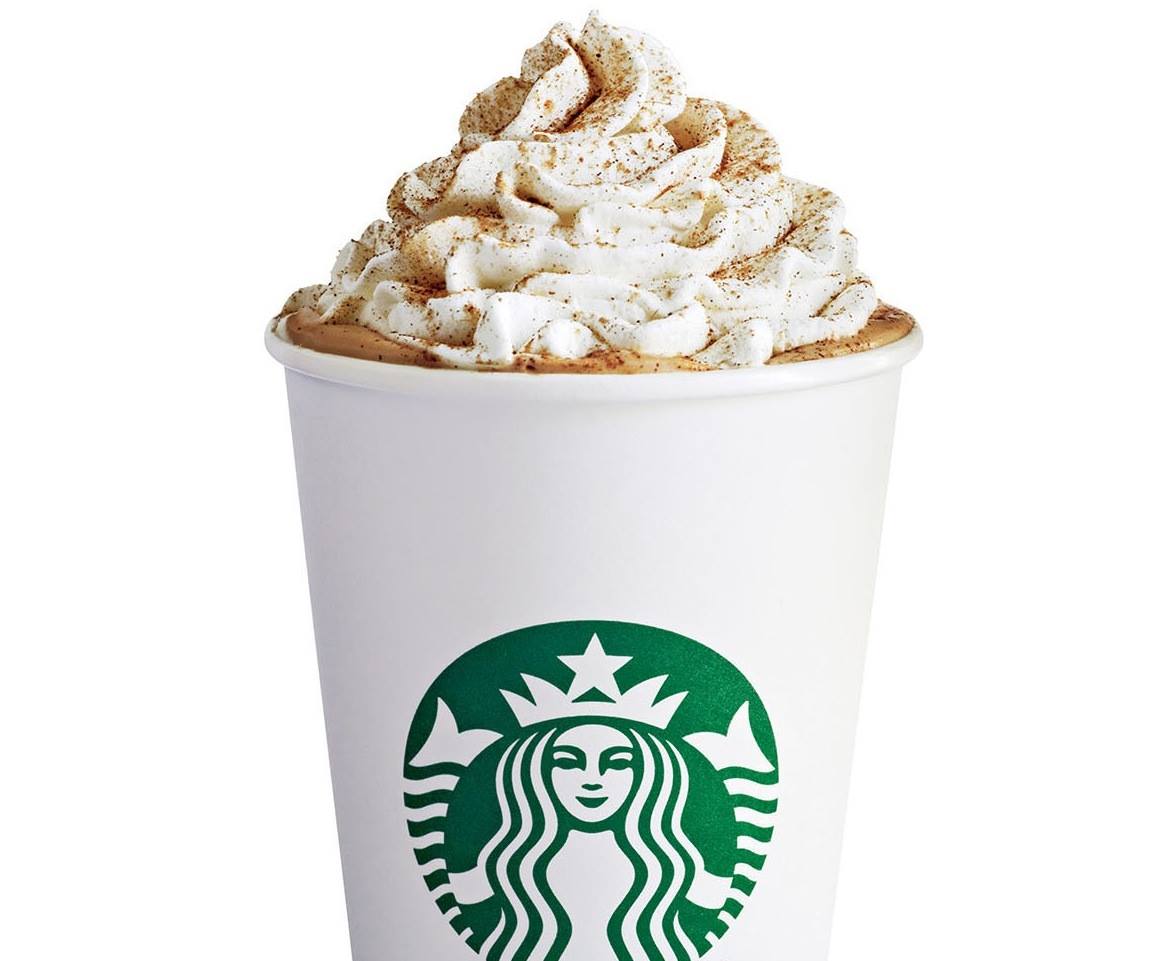 Butterbeer is more a state of mind than an actual thing, as everyone trying to capitalize on Potter-fever has made an iteration of the classic Three Broomsticks drink. You most often see it as a Frappuccino. Still, you can throw these syrups into anything and imagine you're hanging with Dumbledore's Army in Hogsmeade. It's equal parts caramel, toffee nut, and cinnamon dolce syrup. Put it in a steamer, latte, or iced coffee.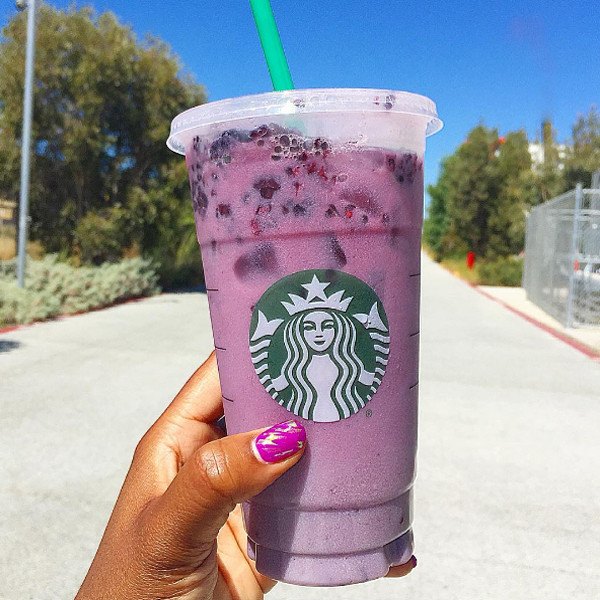 Maybe we only order it for the Instagram picture, but this drink on the Starbucks secret menu is as delicious as it is beautiful–plus, it's vegan. Order Passion Iced Tea with coconut milk, vanilla syrup, and a scoop of blackberries.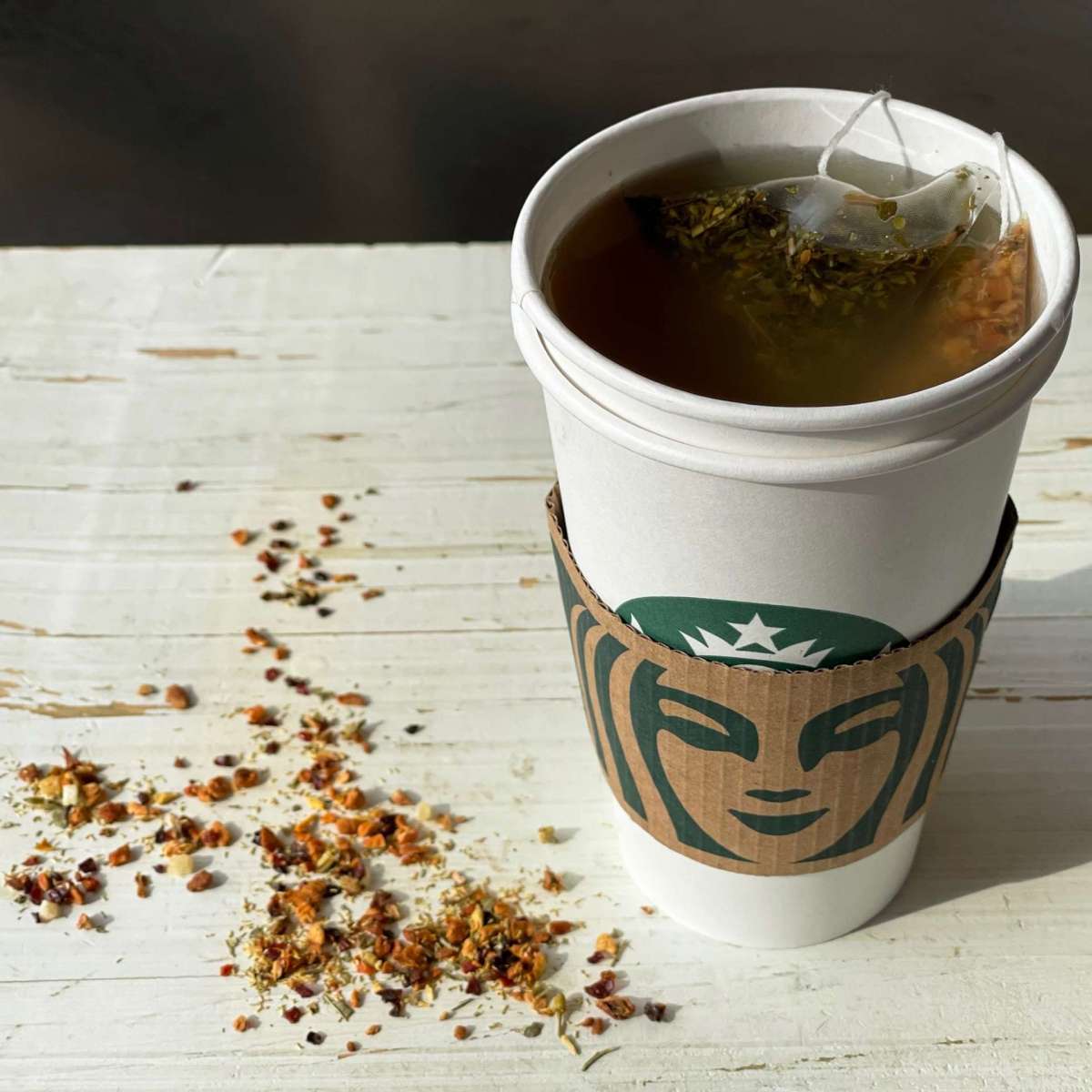 What started as a secret menu item of steamed lemonade and water with Jade Citrus Mint Tea and Peach Tranquility Tea, with a generous dollop of honey became so popular it transcended to the actual menu as Honey Mint Citrus Tea.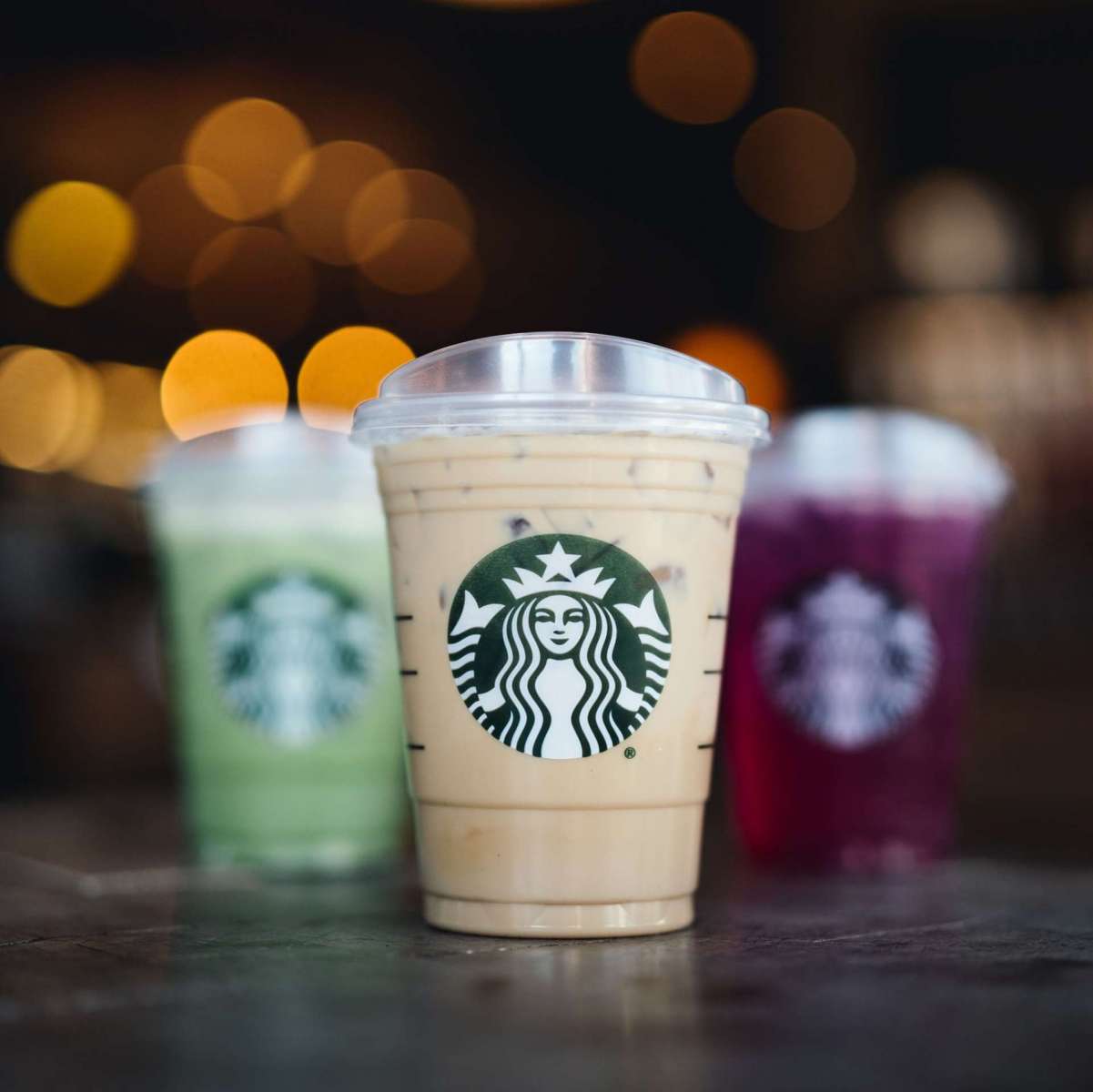 Probably not as secret as she once was, but the Dirty Chai is the perfect way to make it through your afternoon slump when you can't face another cup of coffee. It's a spicy, bold chai tea latte, with shots of espresso (as many as you need to make it through your afternoon Zoom schedule). This secret menu item will give you a boost, but thanks to the chai spice, it's also refreshing. Pro-hack: get it iced.
Secret Menu Starbucks Featured Photo Credit: Tivoli Starbucks on Facebook
Read More: The 8 Best Up and Coming Black Actors Everyone Is Talking About