Not only is fall the season for Pumpkin Spice Lattes and Ugg Boots, but it's also the season for Ame...
We all have a type! And sometimes we look for them in the wrong places. Whether you're into ob...
Okay, so no – broiest might not technically be a word. But we're not gonna let a little techni...
Okay, I'm gonna be straight with you guys – my basketball knowledge doesn't extend very ...
Lookin' for some epic sports fun? Want to chow down on Chicago's best eats? Here are two exciting Ch...
No trip to Wrigley Field is complete without a beer (or two, or seven). So, in honor of the Cubs 201...
We, like you, am not made of money. And while I personally love going out to get a fancy cocktail – ...
Ready to watch the Patriots (once again) take on the Rams this Super Bowl Sunday? Well, we've ...
Yes, the single life can be a bit pathetic and lonely at times. You head out to the bars in Chicago,...
The season is here for both the Bulls and the Blackhawks and, despite the lackluster year they'...
Best of Chicago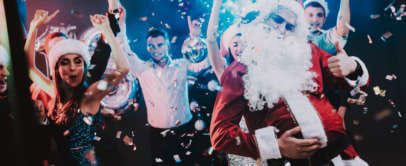 Santa Claus is coming to Old Town… specifically, Woodie's Flat in Chicago! The neighborhood bar is getting a holiday makeover you have to see to believe. A breathtaking…