Feeling youthful? Let's put that to the test at one of Chicago's best game bars.
Whether you're a master at old-school arcade games, a ping-pong genius, or the queen of bocce, Chicago has some amazing bars where you can grab a drink and play your heart out. Everybody knows that games simply don't go out of style, and if any city knows how to entertain, it's Chicago.
Play to win at Chicago's best game bars this season!
Arcade Games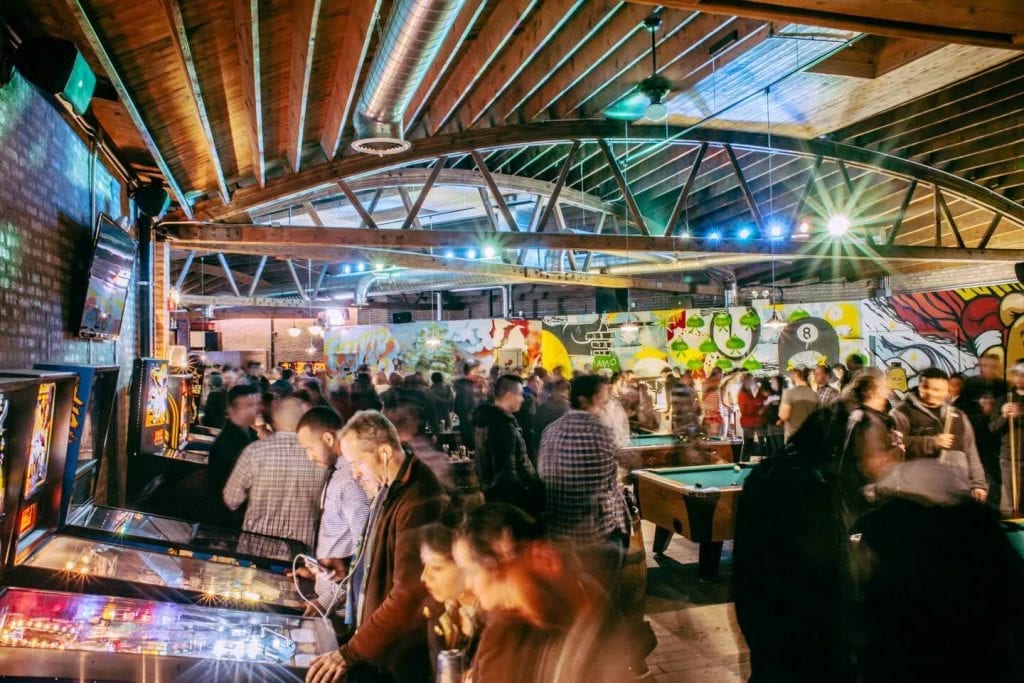 2363 North Milwaukee Avenue | 1366 North Milwaukee Avenue
This game bar in Chicago has locations in Logan Square and Wicker Park. Emporium is a local favorite that has plenty of games and craft beer to keep you entertained in a laid-back atmosphere. Make sure to check out the event calendar at this Chicago bar. Emporium hosts various pop-up concepts throughout the year, like last year's Stranger Things-themed The Upside Down.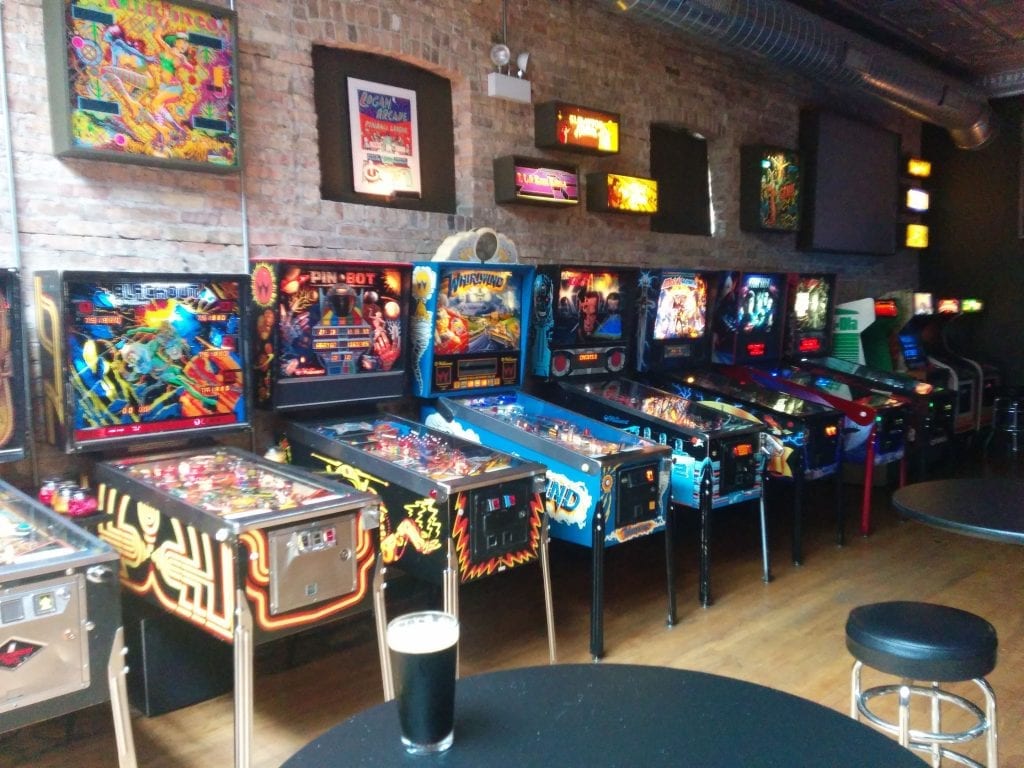 2410 West Fullerton Avenue
This game bar is a neighborhood staple that has the largest public collection of pinball and arcade games in Chicago. Aside from taking your shot at all the games that line the walls of this Chicago bar, this venue also hosts weekly tournaments as well as movie and record nights.

213 West Institute Street
Being one of the most well-known arcade bar concepts in Chicago, this bar is a definite must. This hip game bar in River North has tons of classic games, along with rare beers, and great tunes.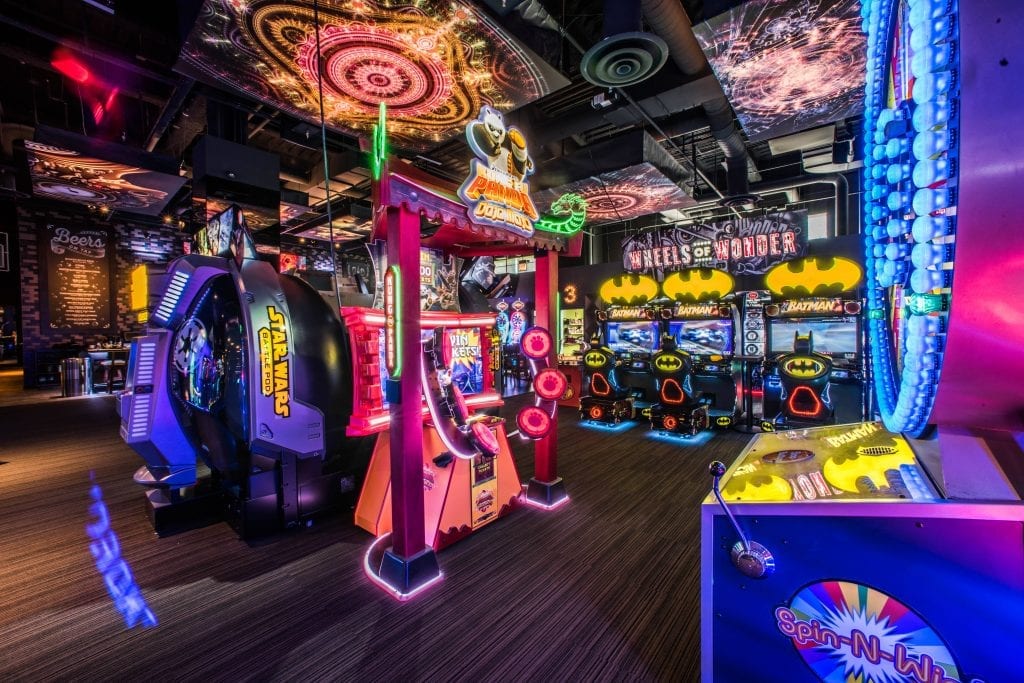 322 East Illinois Street
There's no shortage of fun at this Chicago bar and entertainment space that offers over 130 games. The photo booth, HD projector screen, mini golf course, full bar, craft beers, and delicious food are enough to keep you busy for an entire day.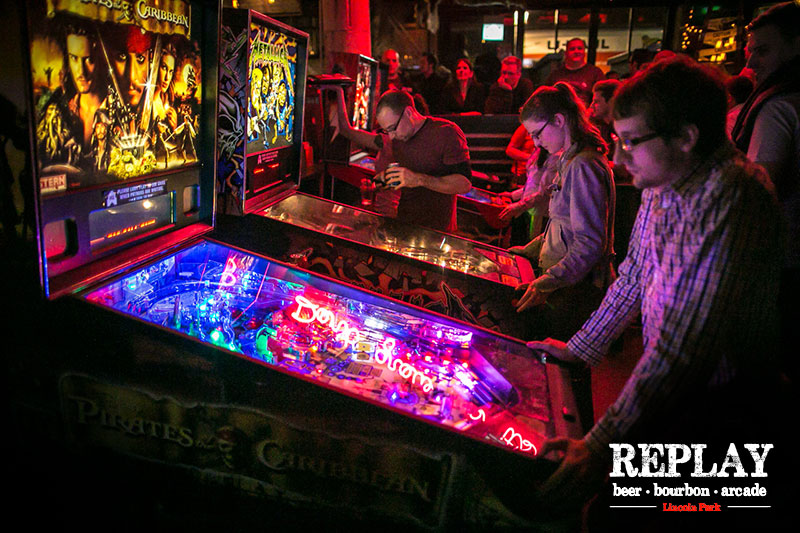 3439 N Halsted St | 2833 N Sheffield Ave | 5358 N Clark St
You can't go wrong with any of Replay's three Chicago bar locations, as each one holds its own kind of wild mystique. Replay specializes in old-school arcade games, so you can throw it all the way back to the '80s when you play here. This Chicago game bar is also known to have several themed pop-ups throughout the year, like The Office's Dunder Mifflin and the Star Wars Cantina.
Outdoor Games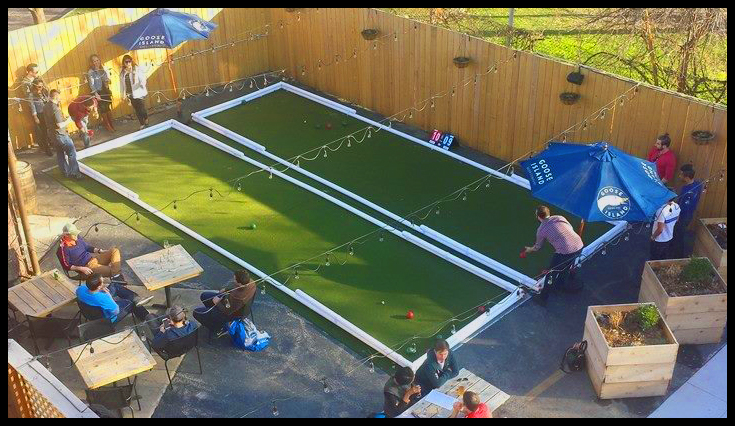 1415 West Randolph Street
This West Loop outdoor patio bar known for its selections of sausage and beer is great for bocce in the summer, but it doesn't stop there. Bocce games turn into ice curling in the winter.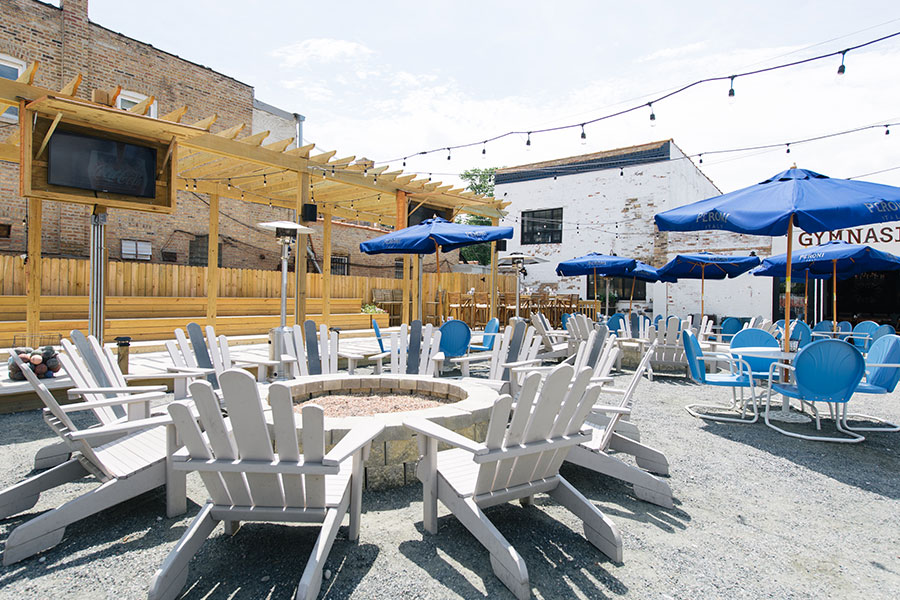 3509 West Fullerton Avenue
Park & Field is a Chicago bar that provides a large patio with fire pits and bocce. This bar is the perfect destination for groups. There's ample space – 6,000 square feet to be exact – for outdoor fun at this vintage sports club-themed bar and restaurant.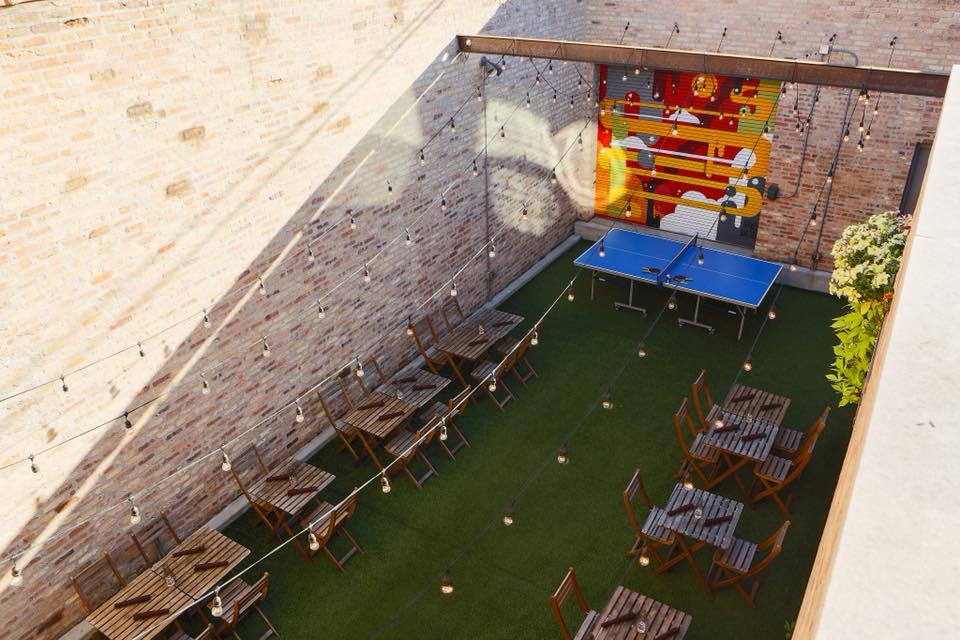 1664 N Ada St
Enjoy chic outdoor dining on the roof at Ada Street and make sure to challenge your friend to a fierce game of ping pong. Loser pays the bill…
Indoor Games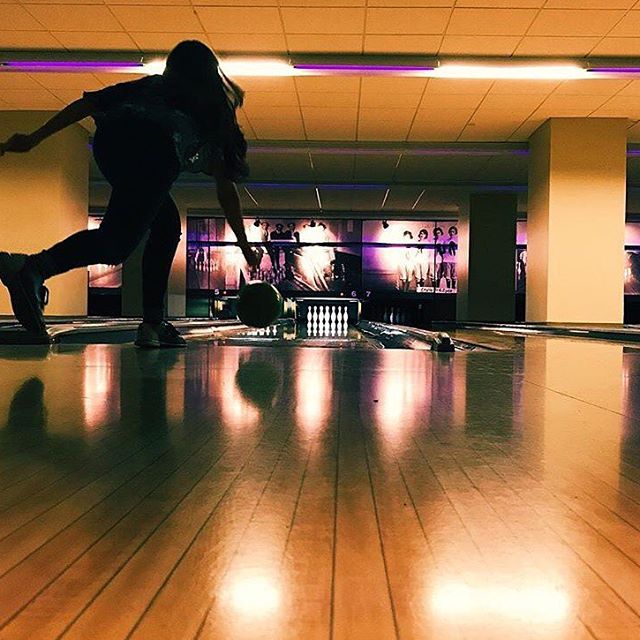 435 East Illinois Street
Although there are multiple locations throughout the Chicagoland suburbs, the River East location offers awesome views to pair with your bowling match and bistro eats.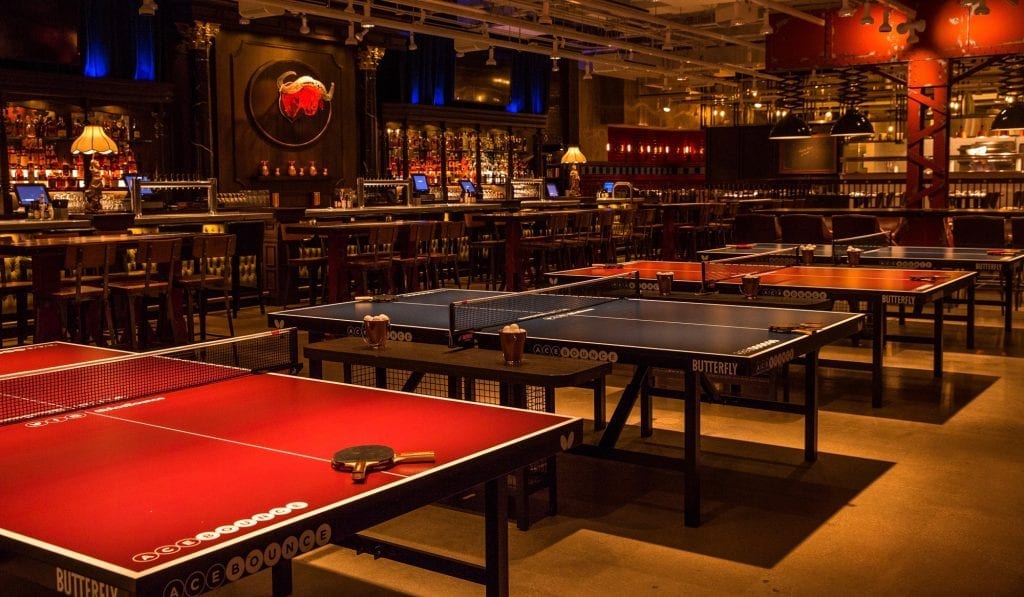 230 North Clark Street
Originating in London, this concept is totally made for parties. The United States's first location is all about ping pong, and also offers elevated food and cocktails, bottomless brunch, and happy hours.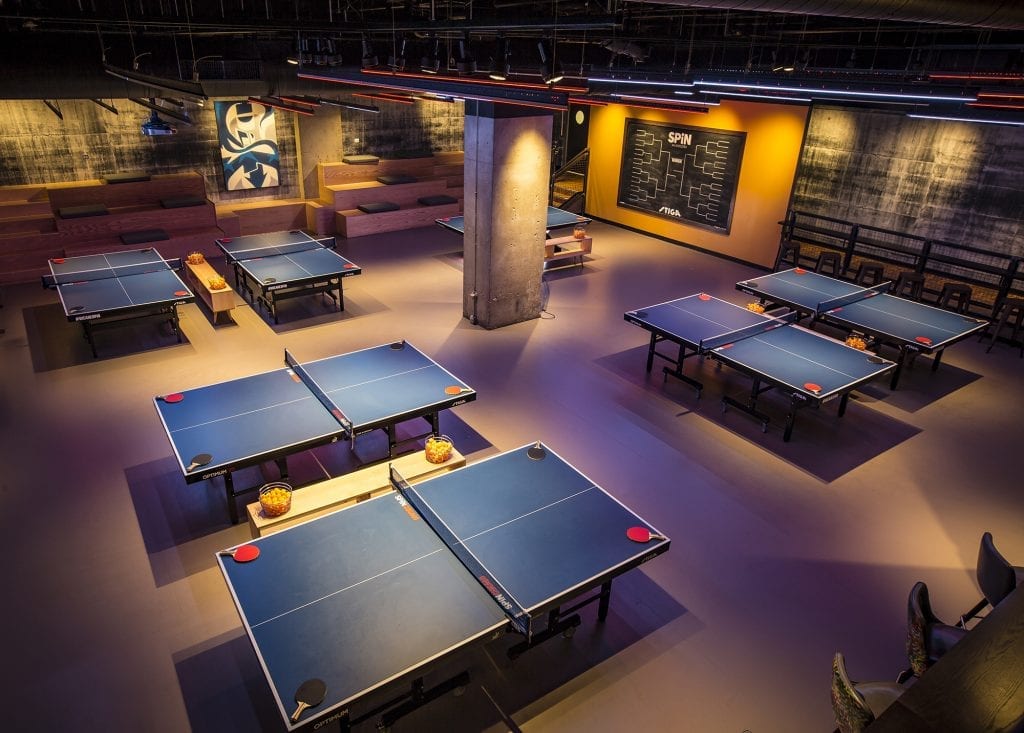 344 North State Street
Hailing from NYC, this ping pong bar now has locations across the country, and Chicago is one of them. This Chicago bar provides sandwiches, salads, shareables, and flatbreads. If you're really invested, try joining one of their leagues.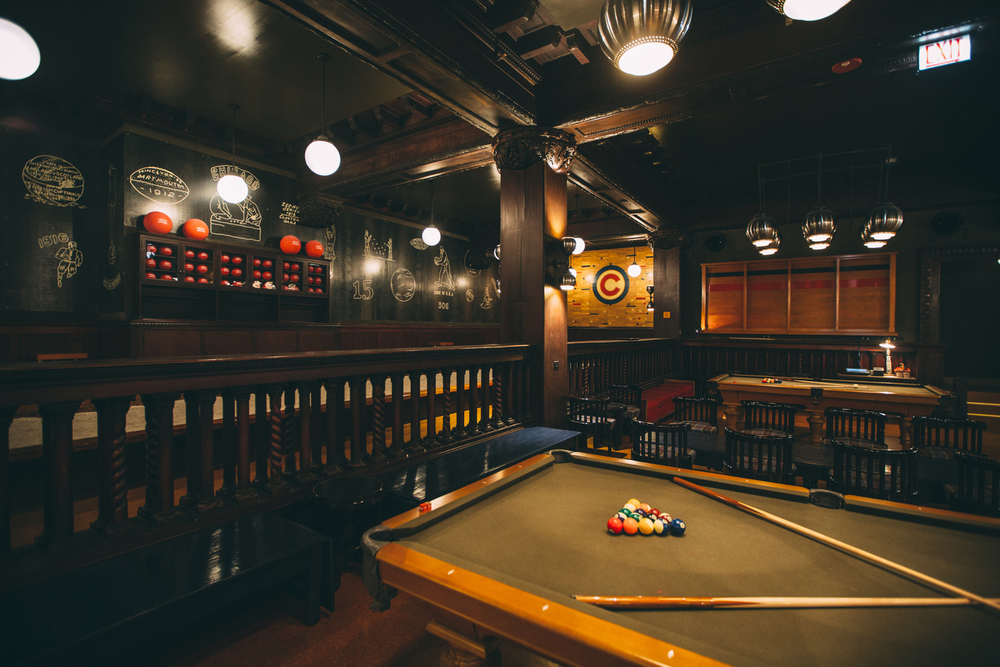 12 South Michigan Avenue
Leave it to the Chicago Athletic Association to have a game room, amongst all their other top-notch amenities. Head to the second floor for chess, billiards, bocce, checkers, shuffleboard, and of course, cocktails.
Find what really matters in Chicago with the UrbanMatter app!
To download or see reviews from our users, head here.