The girls are in town and it's time to get down. Need a list of exciting activities to gather your rambunctious crew? We got you covered with the ultimate girls trip guide, helping you plan out all of Friday, Saturday, and Sunday! Show the ladies all the exciting things Chicago has to offer. Most importantly, get lit. If you need a place for you and your ladies to stay, consider these boutique hotels in Chicago.
Other than that, here's the perfect weekend guide for when your girlfriends are in Chi-town.
Friday
Friday is jetlag day. Most likely your girls are arriving late afternoon. Of course, the goal is to do as much fun activities as you can, but let's make this day the perfect opportunity for a dinner + bar night. After settling in your hotel, dress up and go to dinner, catch up on girl talk, and of course, drink, drink, and drink. Here are some fun dinner and bar pairings.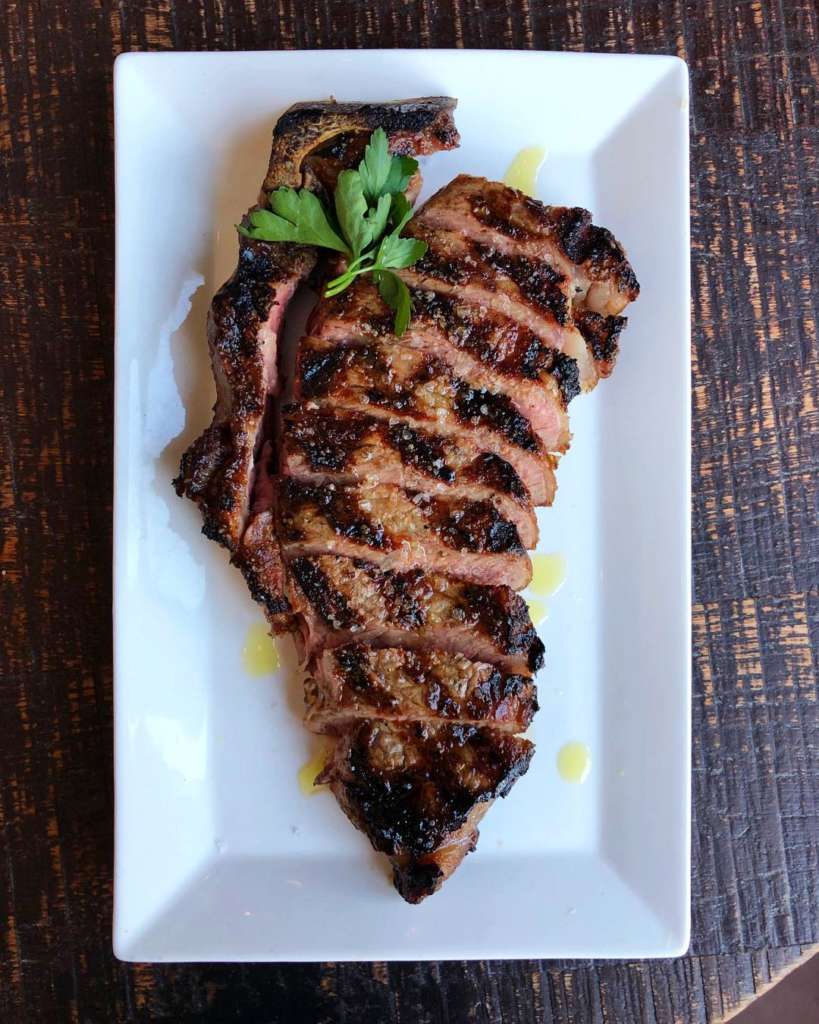 For fun spots to dine, Cafe Ba-Ba-Reeba! is our first choice for authentic Spanish cuisine, in a stylish and classic restaurant. This spot is really perfect on any occasion. If that's not your preference, here's a mixed batch of restaurants that are also explosive in flavor and fun to eat at.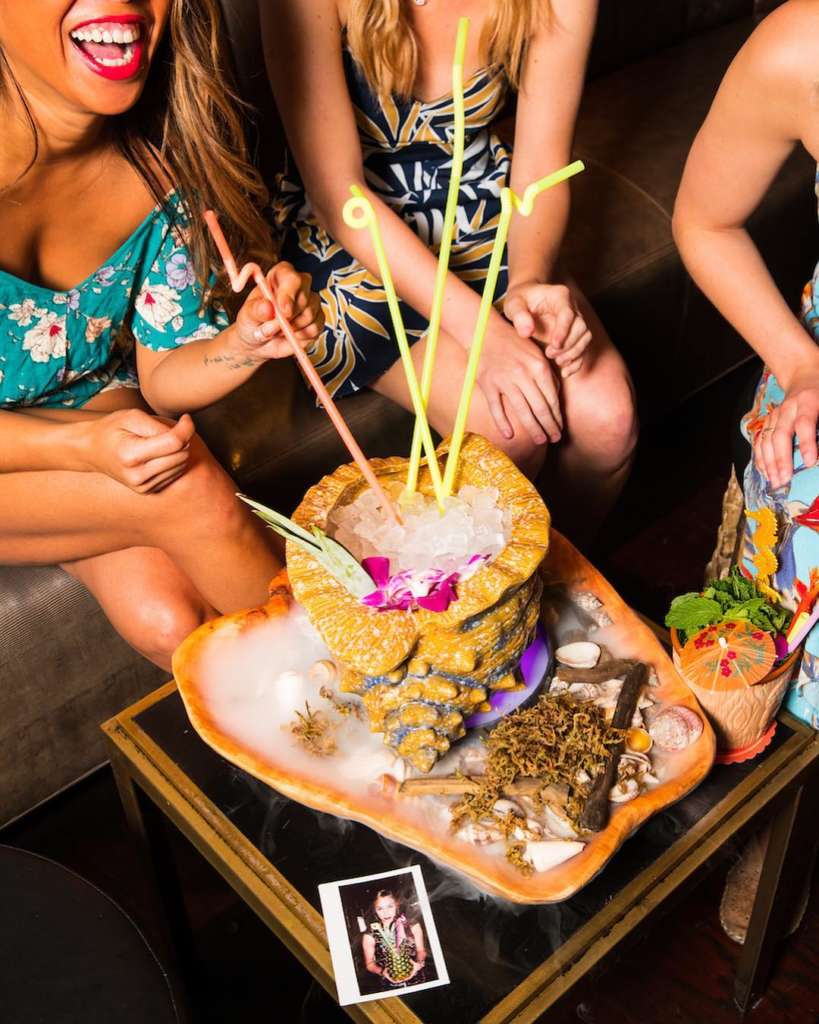 Festive bars bring out the fun in everyone. Three Dots and a Dash is our go-to, but of course, there are many bars you could explore depending on the vibe you're looking for.
Saturday
There's no excuse. Saturday you all are up till the crack of dawn, and yes, even that one friend who always wants to dip out early. But it's okay, you girls are going to have a blast! I'll let you free-style breakfast and lunch, but other than that, Saturday causes for a fun day activity, of course, some serious clubbin', and retiring at a diner to eat your drunkenness away.
Museum or Shoreline Water Taxi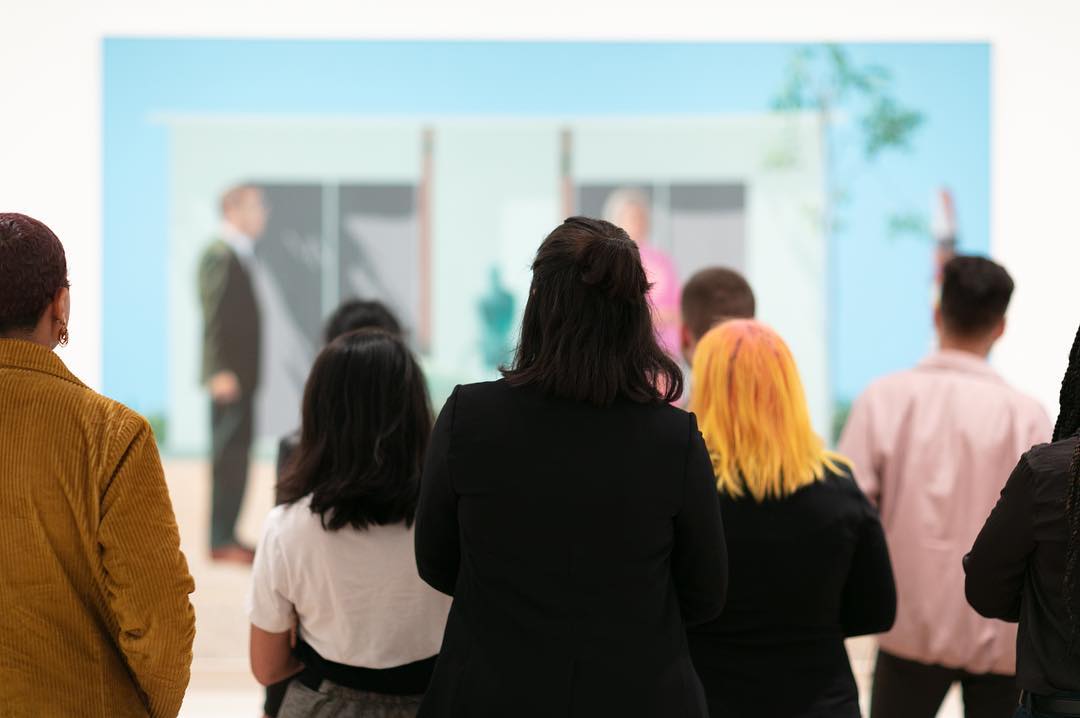 Show your girlfriends the beauty of Chicago! Pick between a Museum or Shoreline Water Tour. And honestly, if there's a time for some photo ops, it's then.
Window Shop at the Magnificent Mile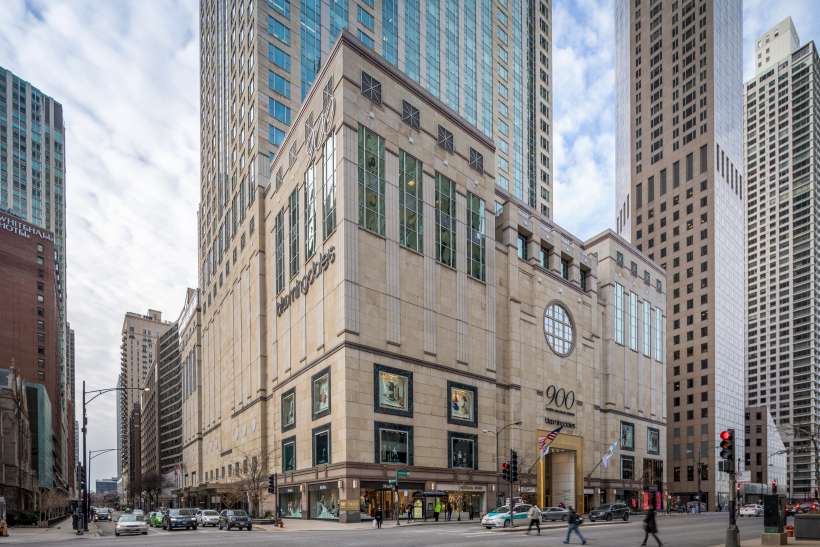 There's always someone who forgets to bring their heels and needs to head to the mall. The Magnificent Mile is a vibrant, premier commercial district, with plenty of shops and stops to explore. Head there for some last minute shopping, and really, to enjoy window shopping with the girls.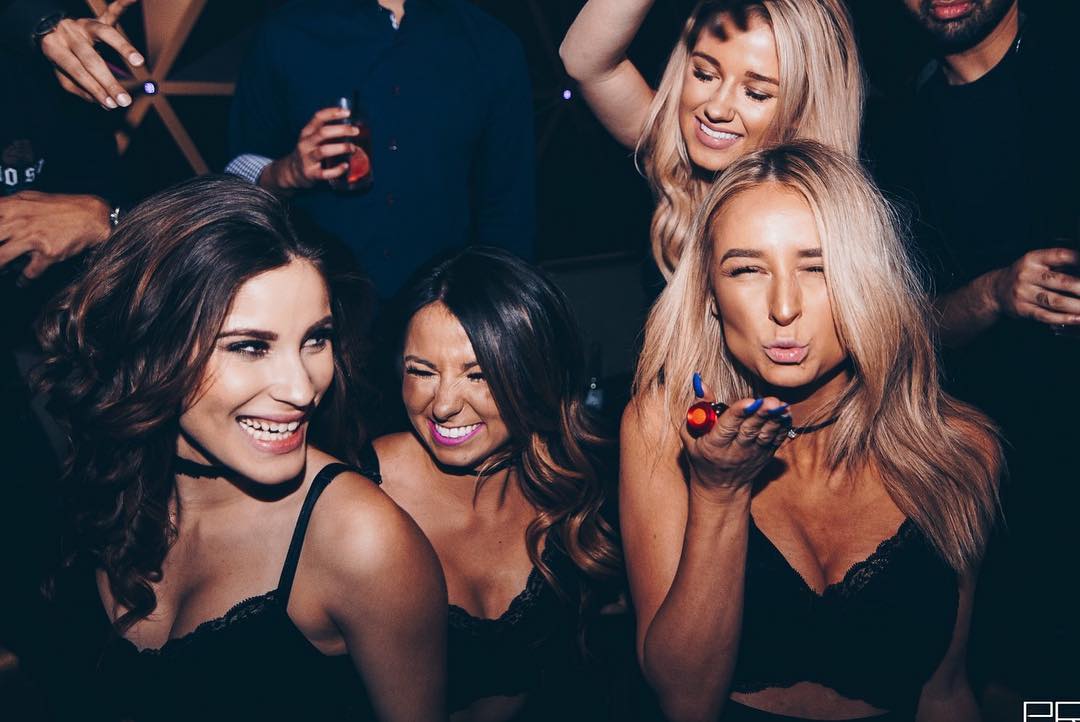 If your girlfriends are in town, and you don't go clubbin', are they really your girlfriends? Our first pick is PRYSM Nightclub, an upscale venue featuring two dancefloors and three cocktail bars. Here are some other options as well.
Visit here for more dancing spots.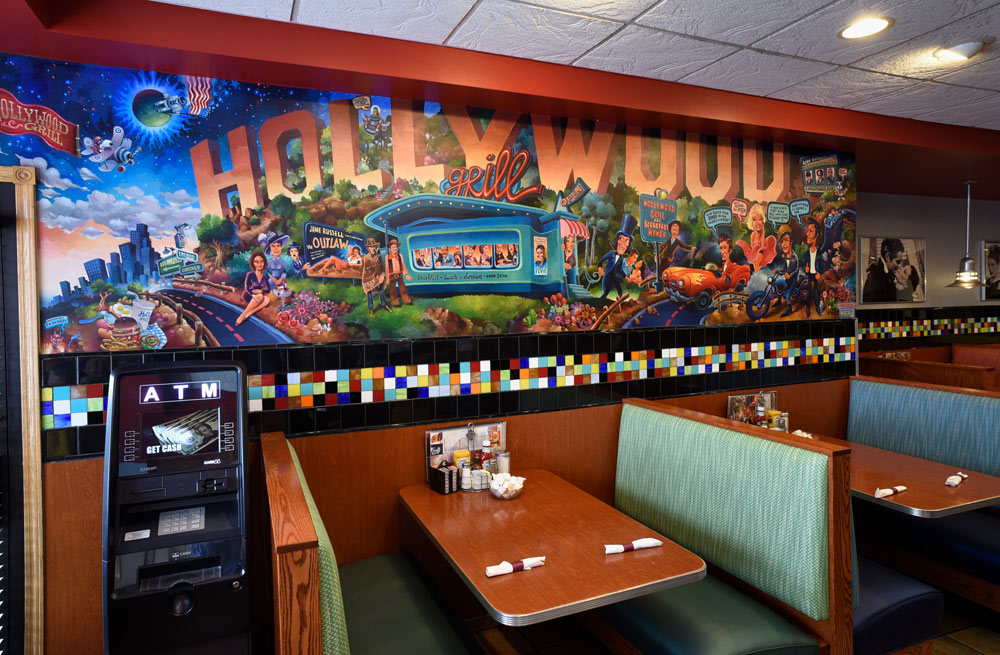 What's a wild night, without scarfing down diner food afterward? Our first choice is HollyGrill, open 24 hours, with delicious (and cheap) breakfast favorites, within a snug environment. Of course, here are some other choices.
Sunday
Okay, last night was intense. You probably slept in a little. But don't worry, there's still enough time for activities.  Luckily, the first thing to do is brunch (no questions asked). If the ladies haven't left yet, finish the evening with ice skating and desserts.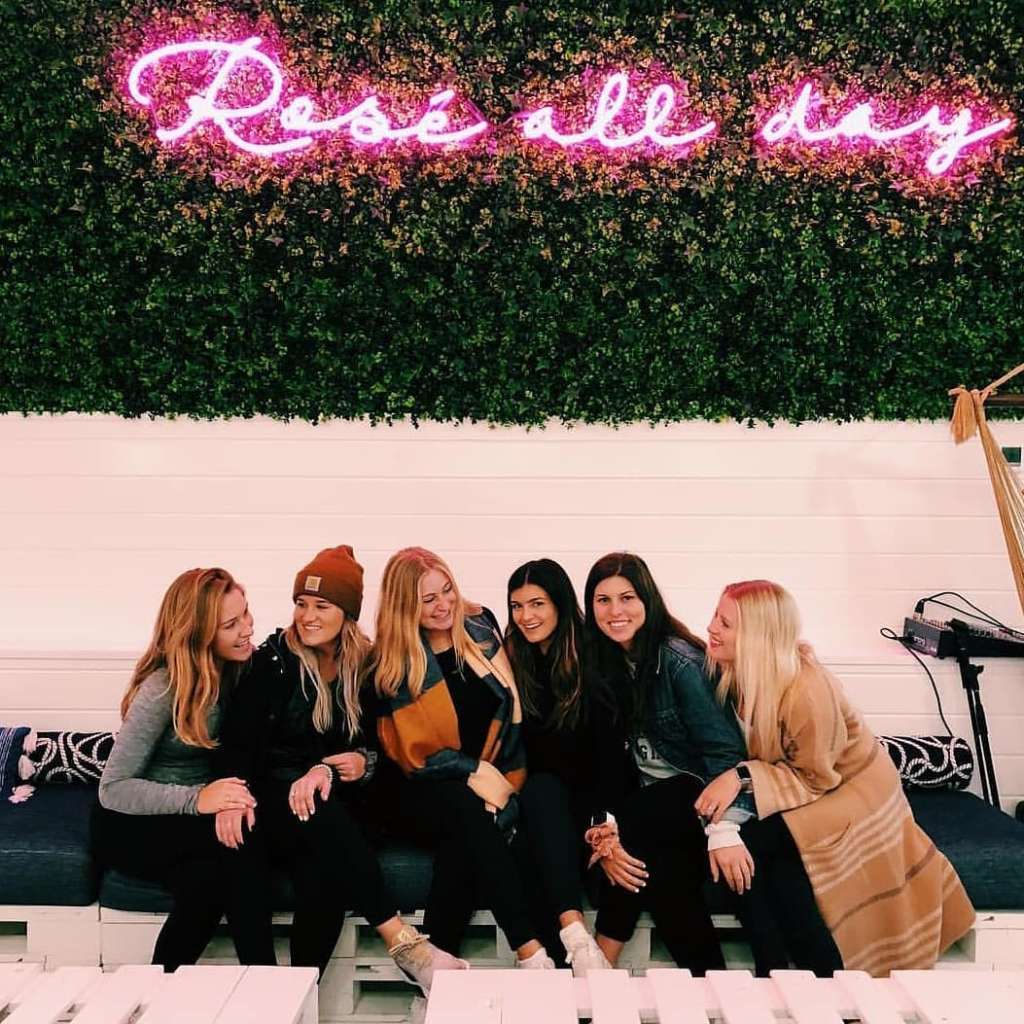 The Hampton Social is the perfect airy aesthetics for brunch with the women you love. For variety, here's an array of brunch spots in Chicago, from bottomless mimosas, to reasonably priced.
Visit here for an extensive list of brunch spots.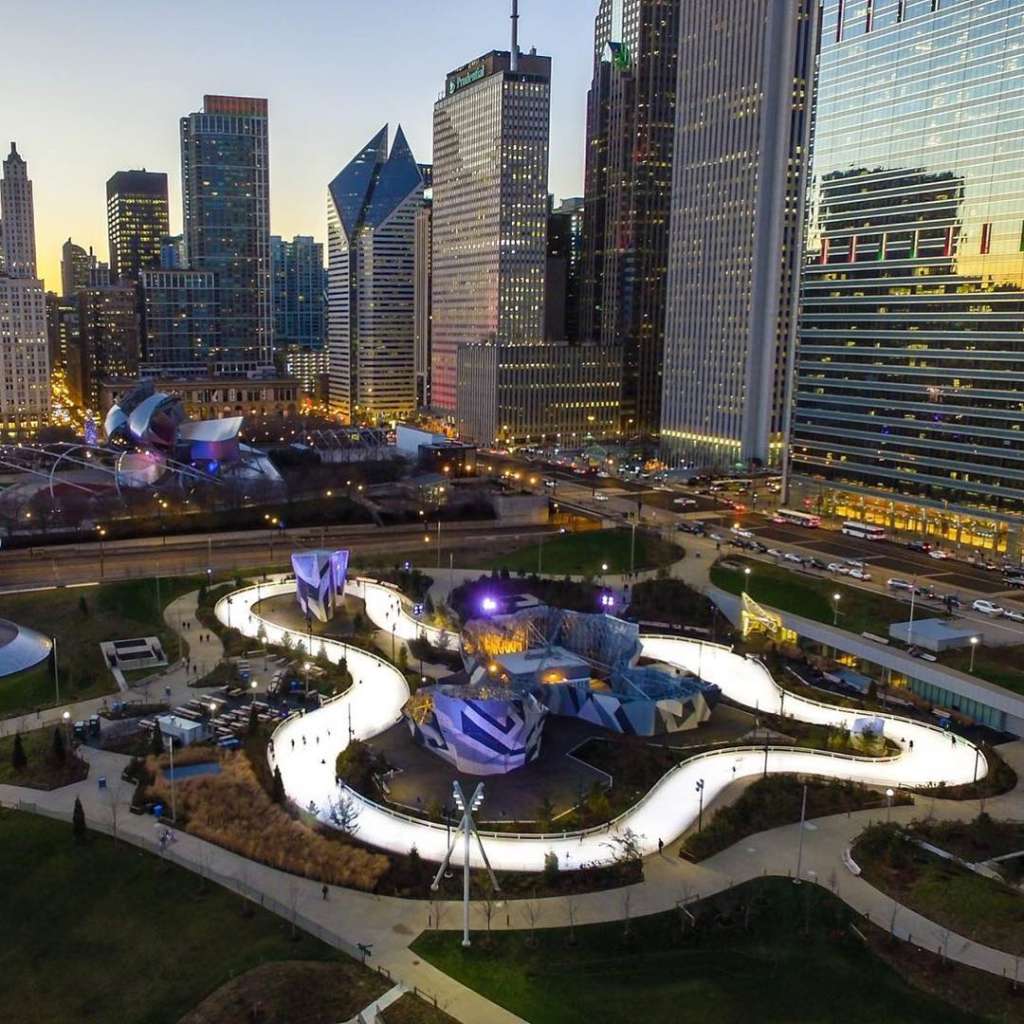 An evening of ice skating is magical, especially at this winding skating rink, located in the heart of Chicago.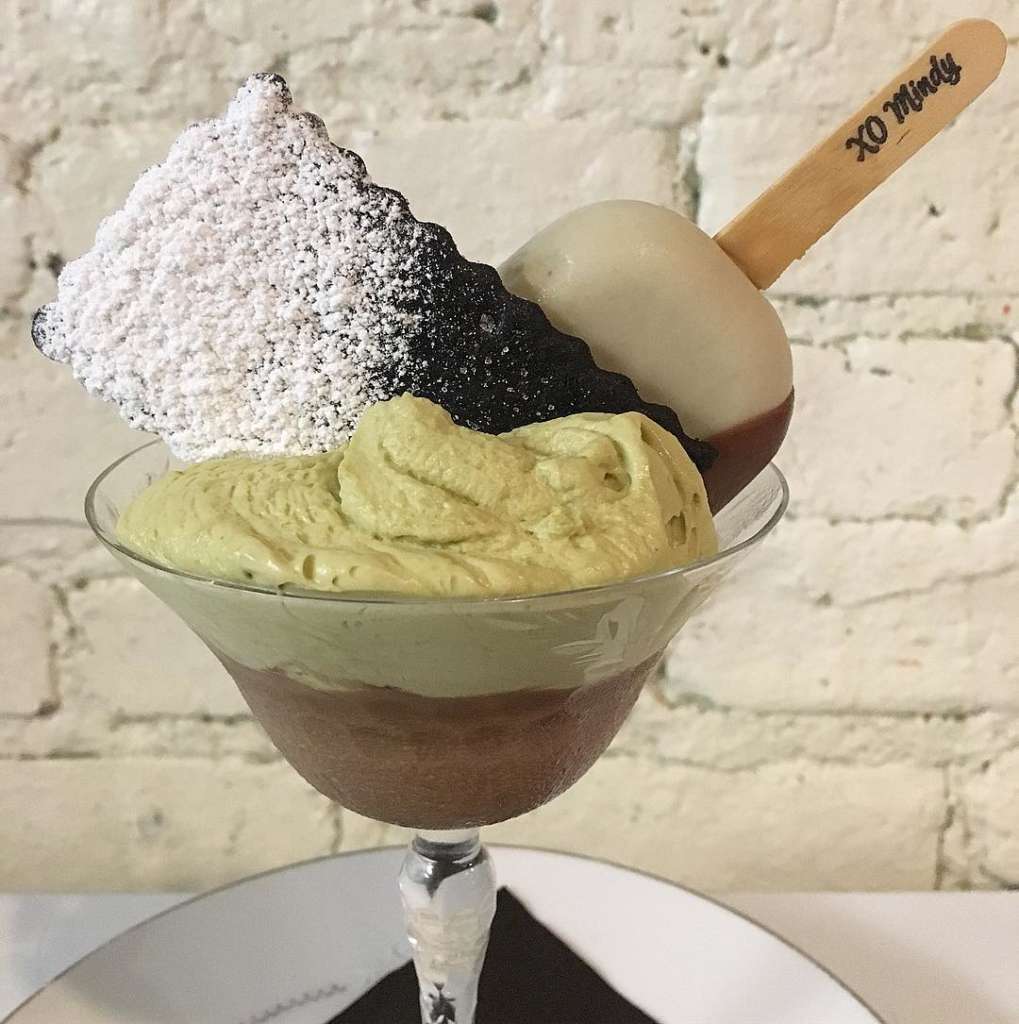 Ahh, yes, dessert. Among the many quirks, Chicago has going for itself, desserts is definitely one of them. And it's only right that you finish off the trip with something sweet and savory to remember. Our first choice is Mindy's Hot Chocolate, but here are some other noteworthy dessert spots.
If you're looking for more of a boozy dessert, we've got a list for that as well.