Staying at a boutique hotel is an experience
Every boutique hotel in Chicago offers a different experience. Whether you're a new visitor or a local planning a staycation, we recommend visiting the following boutique hotels.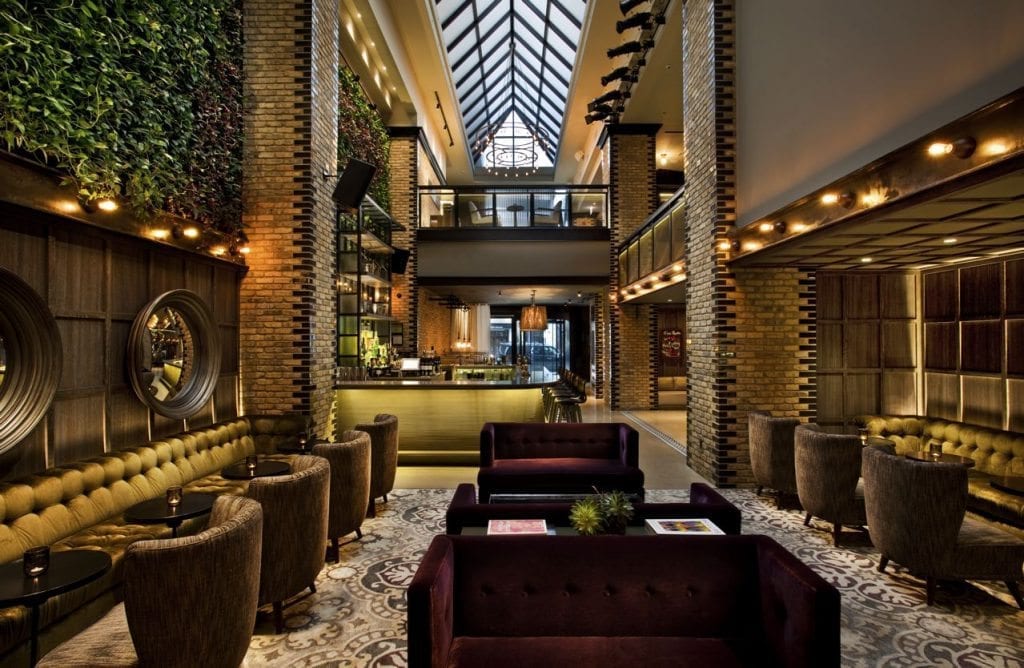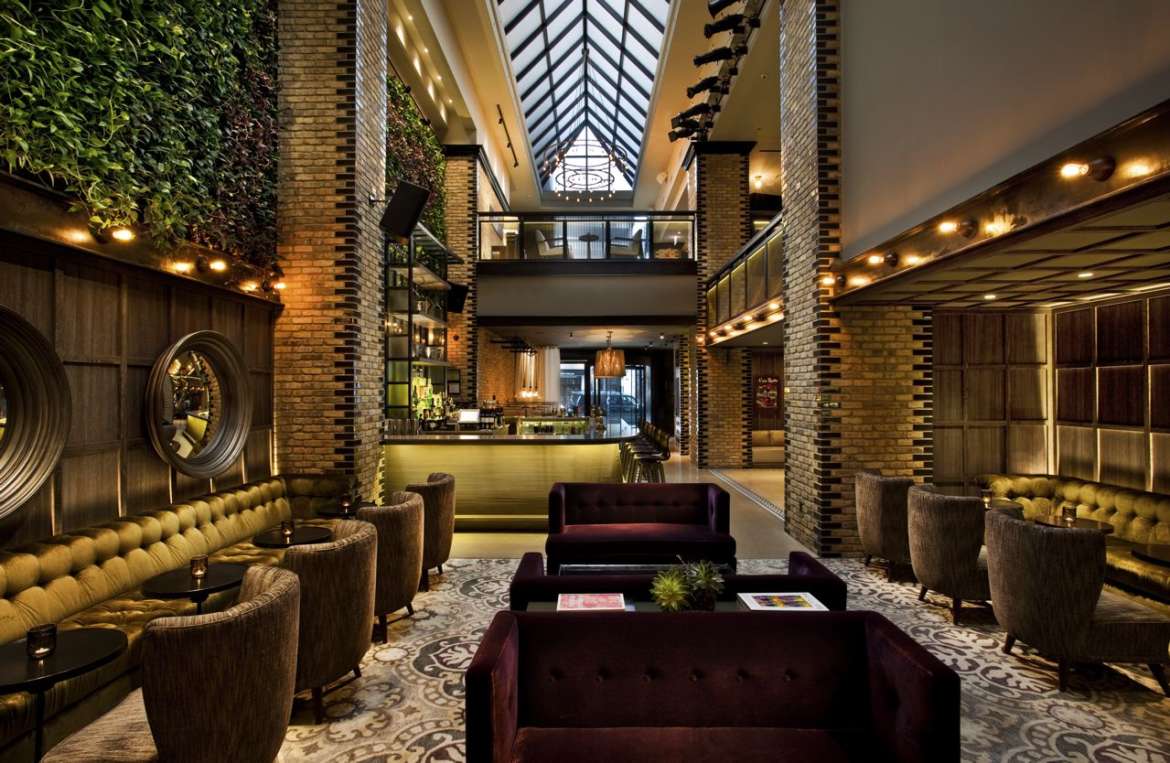 21 East Bellevue Place
Enter a beautifully industrial, loft-like space on the edge of Michigan Avenue and the Mag Mile. You can stay at this boutique hotel comfortably, knowing that you're in close proximity to the lake as you overlook the luxurious Gold Coast. This boutique hotel features multiple event venues, penthouse suites, and a gorgeous ballroom to meet your needs. Sit down to a delicious Italian dinner at Nico Osteria.
Features:
Fitness center
Several lounges
Free high-speed internet
Accessible rooms
Pets allowed
Laundry and dry cleaning
Meeting space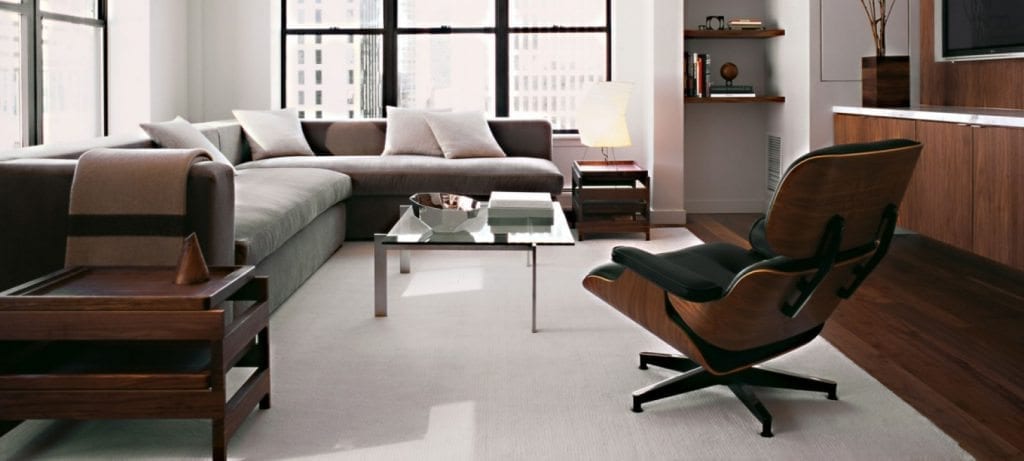 55 East Ontario Street
The James Hotel is one of the most attractive & aesthetically pleasing boutique hotels in Chicago. It's located along the Magnificent Mile, right in the heart of the city's shopping district, and it features artwork from both local and international artists on the walls of your room. Simply put, The James is the embodiment of the luxury boutique hotel – with 24-hour services available, impressive pampering, and more complimentary items than you'd expect.
Features:
24-hour room service provided by David Burke's Primehouse, one of the premier restaurants in the area
24-hour fitness center and personal training services available
Laundry & dry cleaning
2pm check-in and check-out
Pets welcome
HD Smart TVs in guest rooms and meeting spaces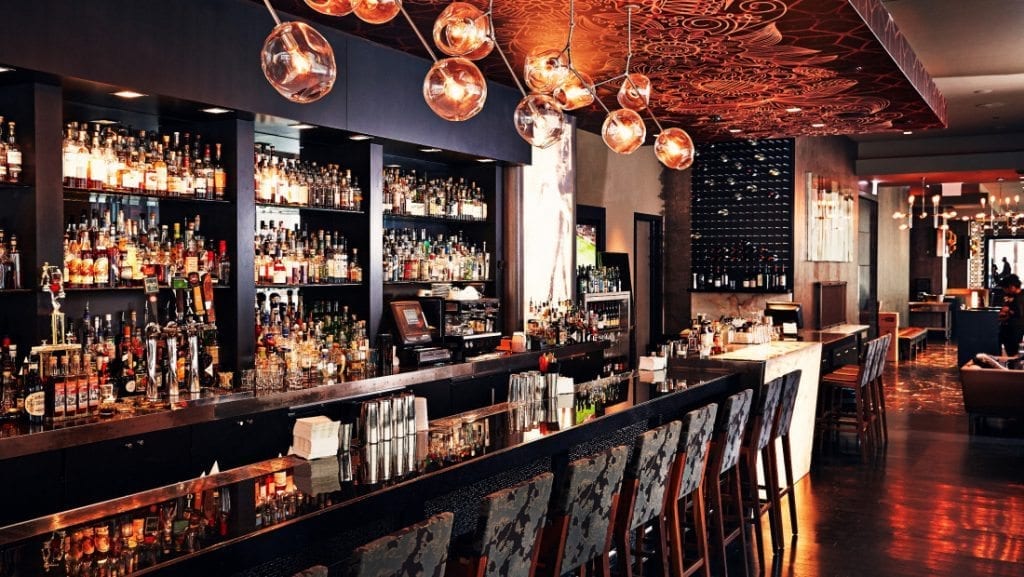 505 North State Street
In the heart of the Loop, you'll find a boutique hotel with unique perks, a remarkably caring staff, that brings an overall luxurious experience. As soon as you walk in, you'll appreciate their carefully planned designs. Step out onto their terrace as you overlook downtown Chicago.
Features:
Heated indoor pool and sundeck
Complimentary morning coffee and tea
Evening wine hour
24-hour room service
24-hour fitness center
Personalized yoga and pilates sessions with in-room mat
Laundry and dry cleaning
Pets allowed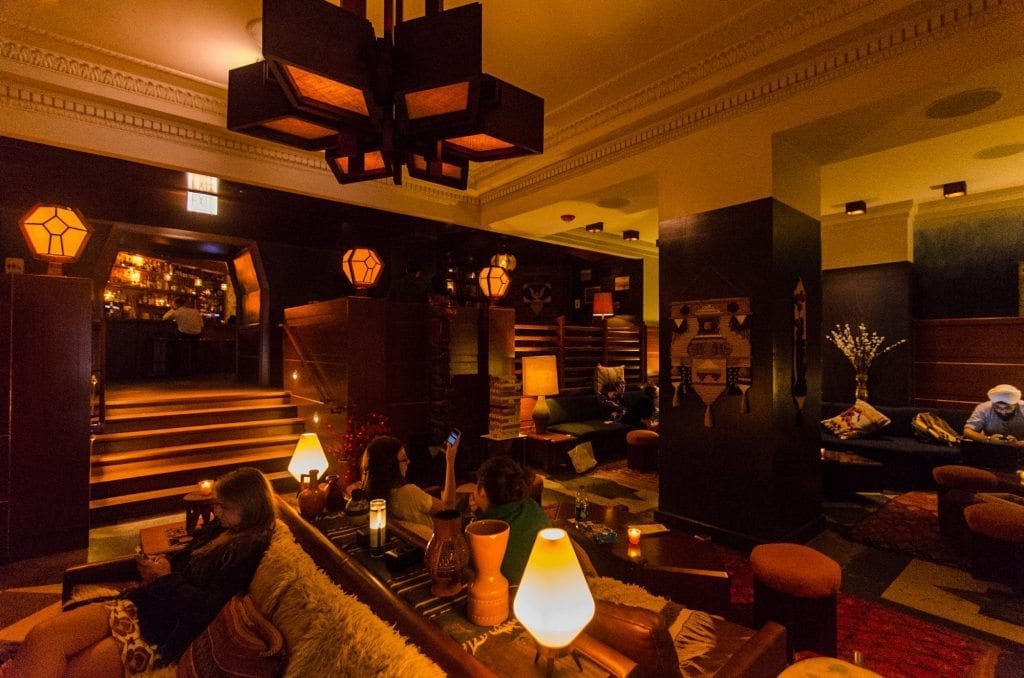 19 East Ohio Street
This boutique hotel, which formerly housed the Tokyo Hotel, isn't like any other in River North. It has a laid back approach to hospitality, with a funky, hip vibe and many communal spaces. This boutique hotel in Chicago also functions as a hostel, as there is a mix of private and shared rooms. The interior design is a cool boho-chic, with patterned throws, plush furry rugs, dim lights, and geometric tribal-inspired prints. Grab a delicious cocktail from the Broken Shaker.
Features:
Lockers in shared rooms
Guest kitchen
Ongoing group events and tours
Accessible rooms
Free high-speed internet
Laundry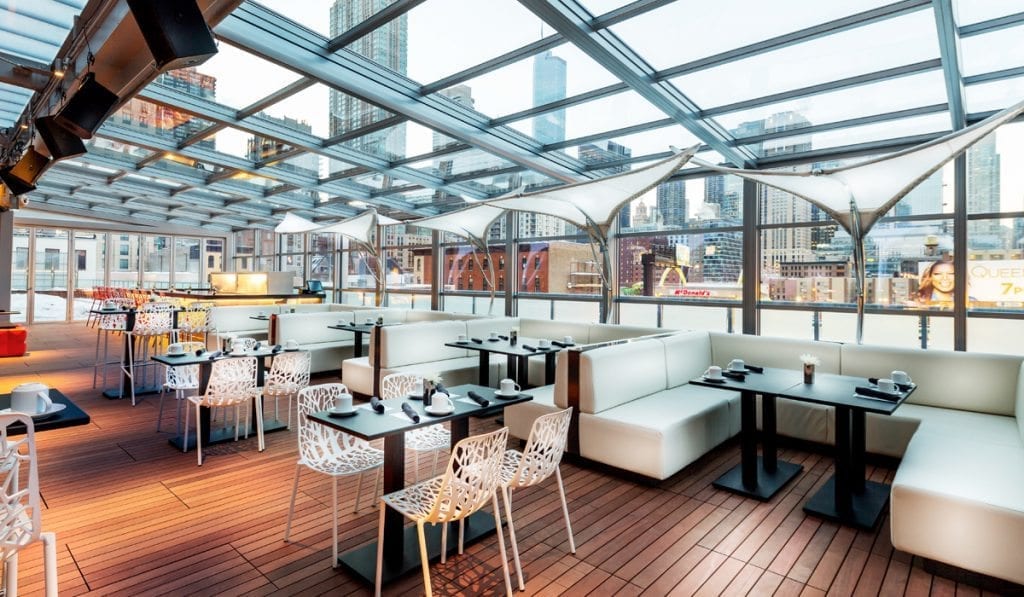 127 West Huron at LaSalle
Chances are you've already heard of this place, because their rooftop lounge is absolutely amazing. The Godfrey is easily one of the hottest hotels in the city, and it's super identifiable, with its unique, modern architecture and cutting edge technology. Grab a bite at Dolce Italian.
Features:
Free high-speed internet
Spacious workstations
In-room safe
Fitness center and spa
Room service
Laundry
Meeting space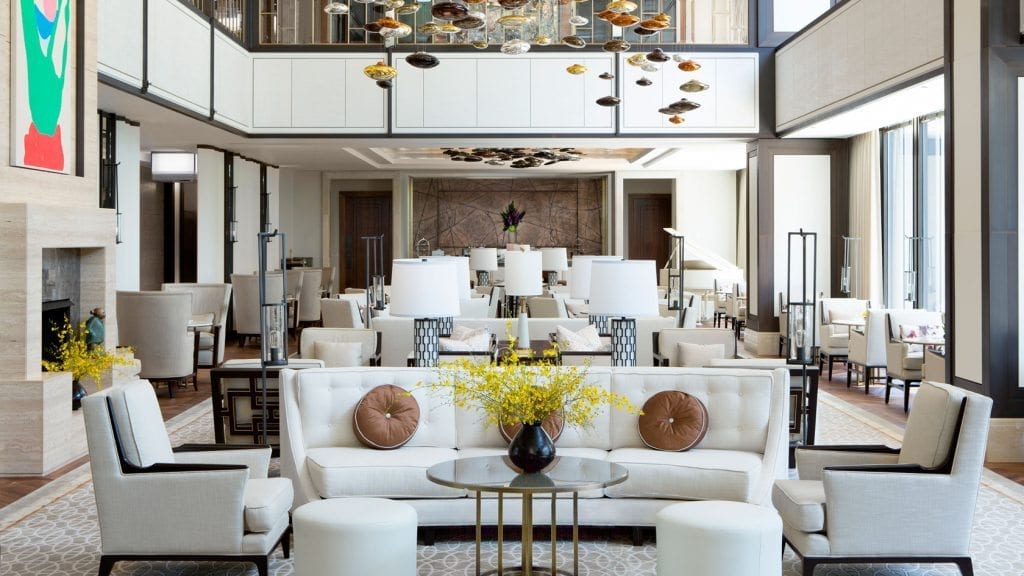 330 North Wabash Avenue
Inside a building designed by the legendary Mies van der Rohe sits an incredibly accommodating hotel with timeless British style. Its riverfront location and close proximity to all major landmarks make it perfect for visitors who will enjoy gazing out of floor-to-ceiling windows, and their stunning venue spaces are ideal for weddings.
Features:
Free high-speed internet

Fitness center and spa
Private club space
Meeting space
Swimming pool and hot tub
Accessible rooms
Pets allowed
Laundry and dry cleaning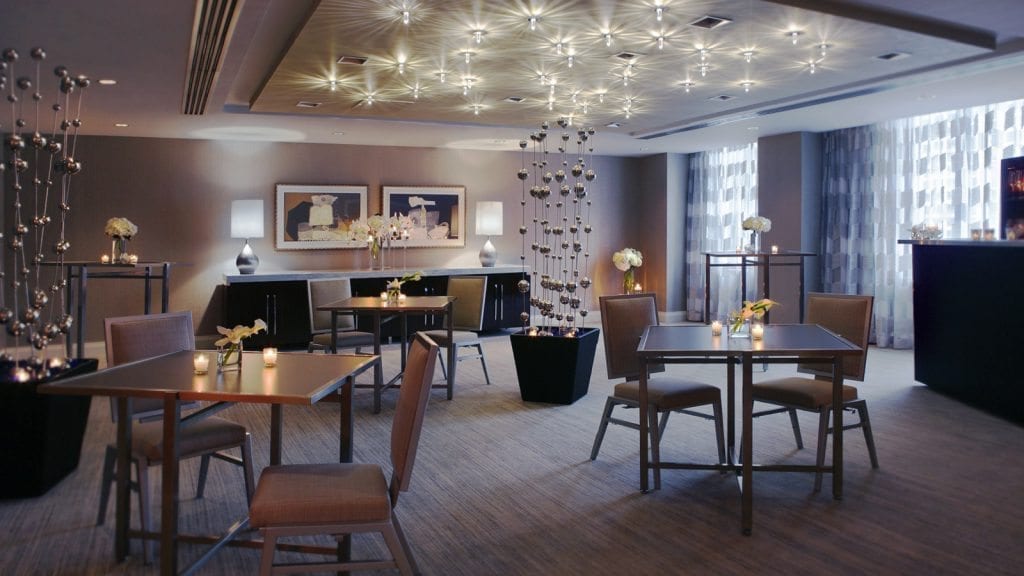 521 North Rush Street
This boutique hotel in Chicago screams luxury, with 1920's designs inspired by the artist aptly named Gwen Lux. Every square foot of this hotel is absolutely beautiful. Take in the views Upstairs at the Gwen, their rooftop lounge area. The newest addition to the hotel is the Circa Restaurant & Lounge, where guests are guaranteed a table.
Features:
24-hour business center

In-room spa services
24-hour fitness center
Laundry and dry cleaning
Free WiFi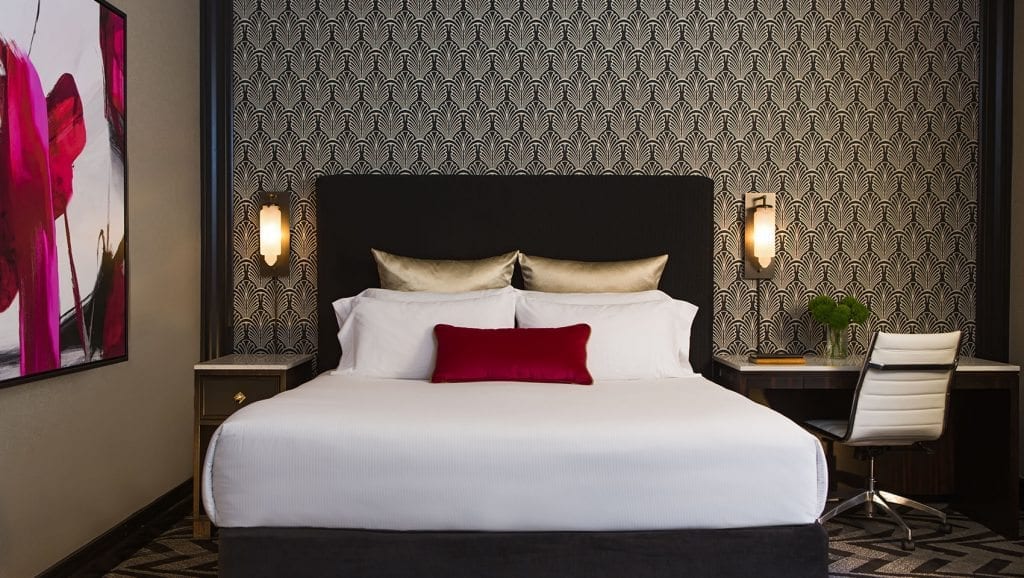 171 West Randolph Street 
The Hotel Allegro is a luxury venue with a vibrant atmosphere neighboring the Cadillac Palace Theatre. This boutique hotel features huge beds, wonderful food, top-notch staff, and one of the best restaurants in Chicago, 312. It's clean, quiet, and comfortable. You have arrived.
Features:
Complimentary high-speed WiFi on all devices throughout the hotel

166 East Superior Street
Formerly known as the MileNorth Hotel, the Cambria Chicago is an urban contemporary stay that's perfectly situated on the Mag Mile. The atmosphere is inviting and you're so close to all the action in town that you can feel the energy from inside the hotel. Be sure not to miss their super popular 52Eighty Rooftop Lounge for some top-notch views.
Features:
Barista bar

Rooftop event venue
24-hour business center
24-hour fitness center
In-room safe
Shuttle bus service
Pets allowed
Laundry and dry cleaning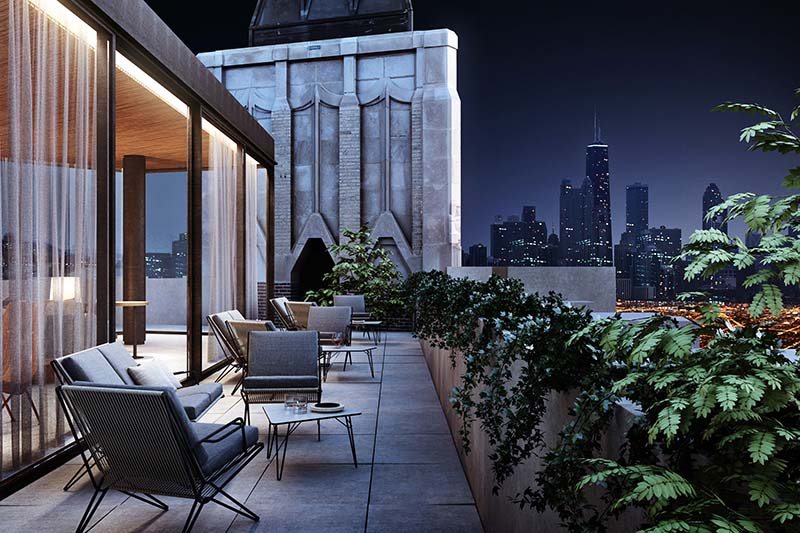 2018 West North Avenue
This hotel is the latest to arrive to the Six Corners, housed in a building dating back to 1929. An iconic spire tops the building and the interior designs are reminiscent of the art deco era. They're all about keeping the experience open and honest for their guests, giving it less the feel of a hotel and more of a destination. There are 69 rooms available, adorned with sleek and shiny trimmings, earthy tones, casual reads, and unbeatable views of Wicker Park.
Features:
Free high-speed internet
Rooftop pool
Rooftop lounge
Second floor breakfast and cocktail lounge
Street-level full-service cafe