Chicago is making its comeback yet! Yesterday, Chicago Mayor Lori Lightfoot announced that the city's Lakefront Trail and bars in the area are planning to reopen with new safety guidelines and some restrictions in place. Millennium Park just reopened on Monday. 
---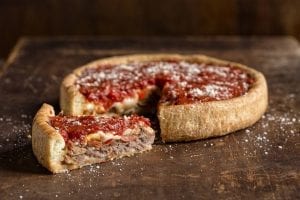 View the Best Pizza Restaurants in Chicago, Ranked
Are you trying to find the best pizza places in Chicago to visit? View our list of the top 50 pizza restaurants in the city.
View the Best Pizza Places in Chicago
---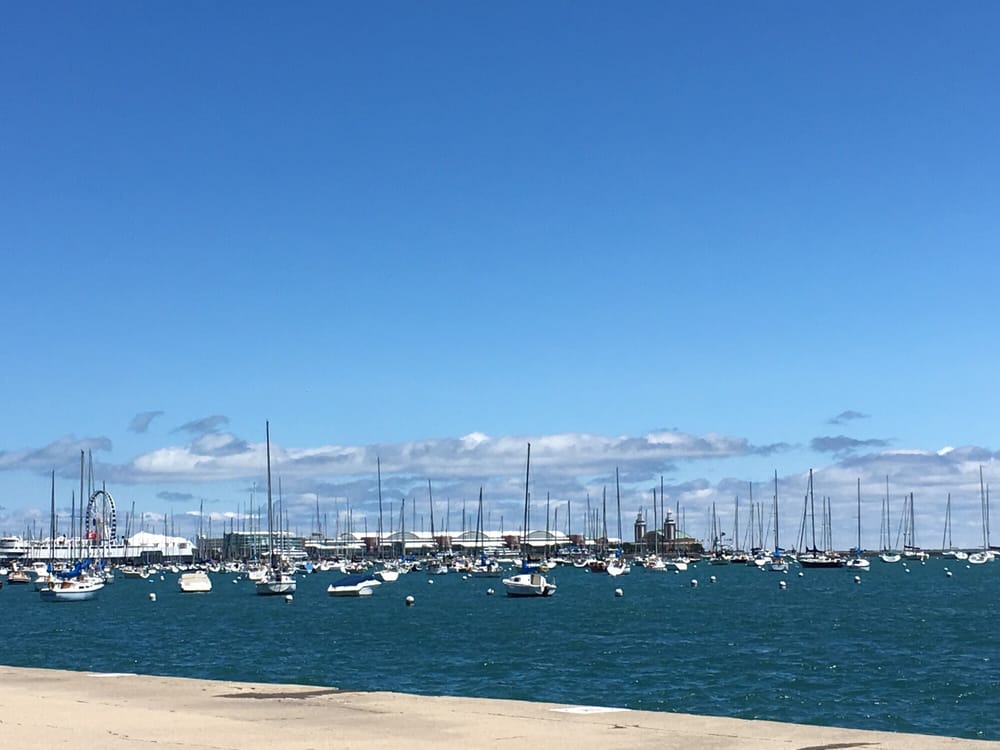 Starting Wednesday, June 22nd, stretches of the Lakefront Trail will be open daily from 6 am to 7 pm east of Lake Shore Drive. The caveat? You have to be moving at all times. The mayor's office wants a "keep it moving" strategy, meaning that only activities such as walking, running, biking, and rollerblading will be allowed.
Until further notice, swimming pools, playgrounds, outdoor fitness equipment, tennis and basketball courts, and athletic fields will remain closed until public health officials can strategize with the park district on a safe reopening option. About half of the access points to the trail will also remain closed so as to attempt a minimization in traffic. 
The recent storm damage on the lakefront, as well as the high lake levels, have moved officials to merge three sections of the trail to accommodate those affected. Fullerton to North Avenue will be a shared trail, North Avenue to Ohio Street will see trail users redirected to a detour on the street, and trail users from 43rd Street to 51st Street will merge onto one trail.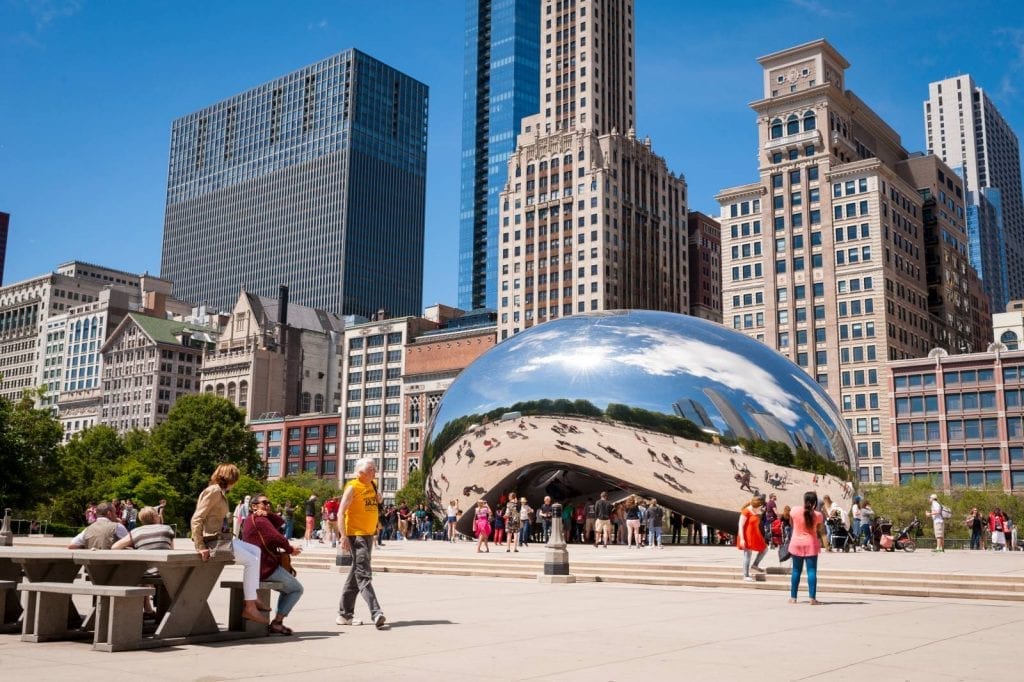 A park that did open Monday was Millennium Park. Though only opened in a partial capacity, the park will now be open daily from 8 am to 9 pm for groups abiding by the rule of 10 or fewer and, of course, wearing masks. While The Bean is only viewable from a distance (RIP to all of our Instagrams), the Boeing Galleries, Lurie Garden, and the Chase Promenades will be open to the public. The Crown Fountain and Wrigley Square will also be accessible, but the water features will be turned off.
Millennium Park's Welcome Center, The Great Lawn, the McDonald's Cycle Center, and the BP Bridge connecting the park to Maggie Daley Park will remain closed. Fortunately, if you're craving a quick bite, The Park Grill will be open with limited carryout service. To control the flow of traffic and monitor capacity, visitors will be asked to enter at Michigan Avenue and Madison Street. The exit to the park will be at Michigan Avenue and Washington Street. If the park does reach capacity, it will be temporarily closed until it is safe for more guests to enter. Social distancing ambassadors (they'll be in lime green, you can't miss 'em) will be around to make sure guests are staying with their groups and adhering to the social distancing guidelines.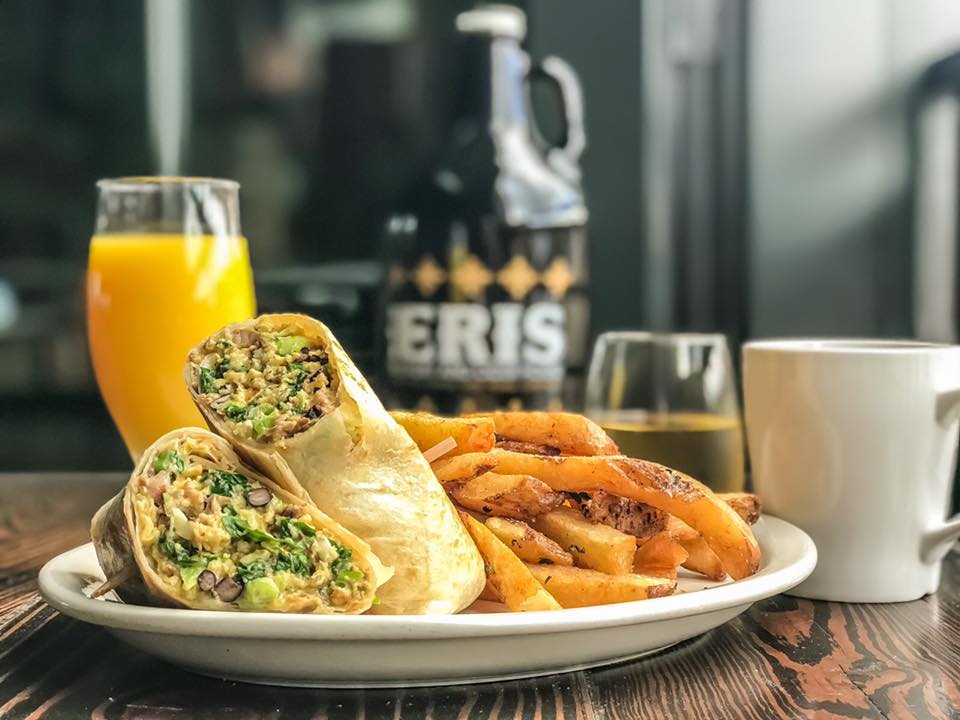 Along with the plans to reopen the Lakefront Trail, beginning Wednesday, June 17, taverns, bars, and breweries can start offering outside services. Venues that have a Tavern License are also eligible for obtaining an Expanded Outdoor Dining Permit, allowing them to expand the outdoor seating areas (like into parking lots and streets closed to traffic for dining!) on their properties. Breweries already ready and open for you tomorrow include Begyle Brewing and Eris Brewery and Cider House.
Cameron and Suzie Compton, owners of Midwest Coast Brewing, had turned their operation towards helping make hand sanitizer amid the nationwide shortages, but now hope to turn their parking lot into customer seating. While these breweries are offering curbside and delivery, we hope this announcement means we'll be able to sit back and relax at some of our local favorites again!
At UrbanMatter, U Matter. And we think this matters.
Tell us what you think matters in your neighborhood and what we should write about next in the comments below!
Featured Image Credit: Lake Michigan Yelp Page
READ MORE LIKE THIS
DOWNLOAD THE URBANMATTER APP
FIND PARKING