Chicago breweries hold a special place in the heart of each Chicagoan. Commonly featuring a rustic, industrial theme, vaulted ceilings or exposed pipes, wooden decor matched with iron support beams, and of course, minimal illumination, a Chicago brewery possesses a euphoric sense of comfort and simplicity. And it's always a good time to crack open a cold one with friends.
Looking for cideries? Don't worry, we have that as well. For now, check out the best breweries in Chicago!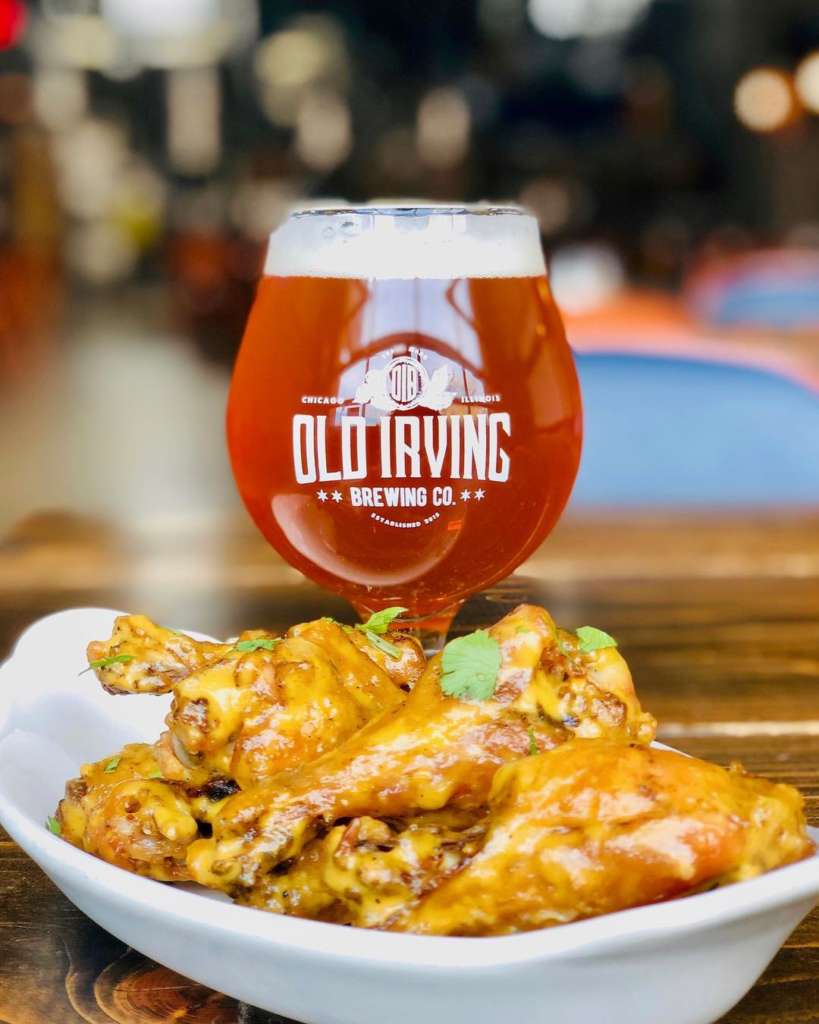 4419 West Montrose Avenue
High up there on the other end of the Chicago spectrum, Old Irving resides just east of Portage Park and offers plenty of beers for all kinds of hops lovers. Favorites include the Being Ernest, a Hemingway-inspired Belgian tripel made in collaboration with Forbidden Fruit, Marz, Maplewood, and Off Color, and 'Til Death, a Pilsner worthy of wedding bells. It's homey and delightful and a perfect hideaway spot. Plus, their American eats, like their saucy wings, are unforgettable!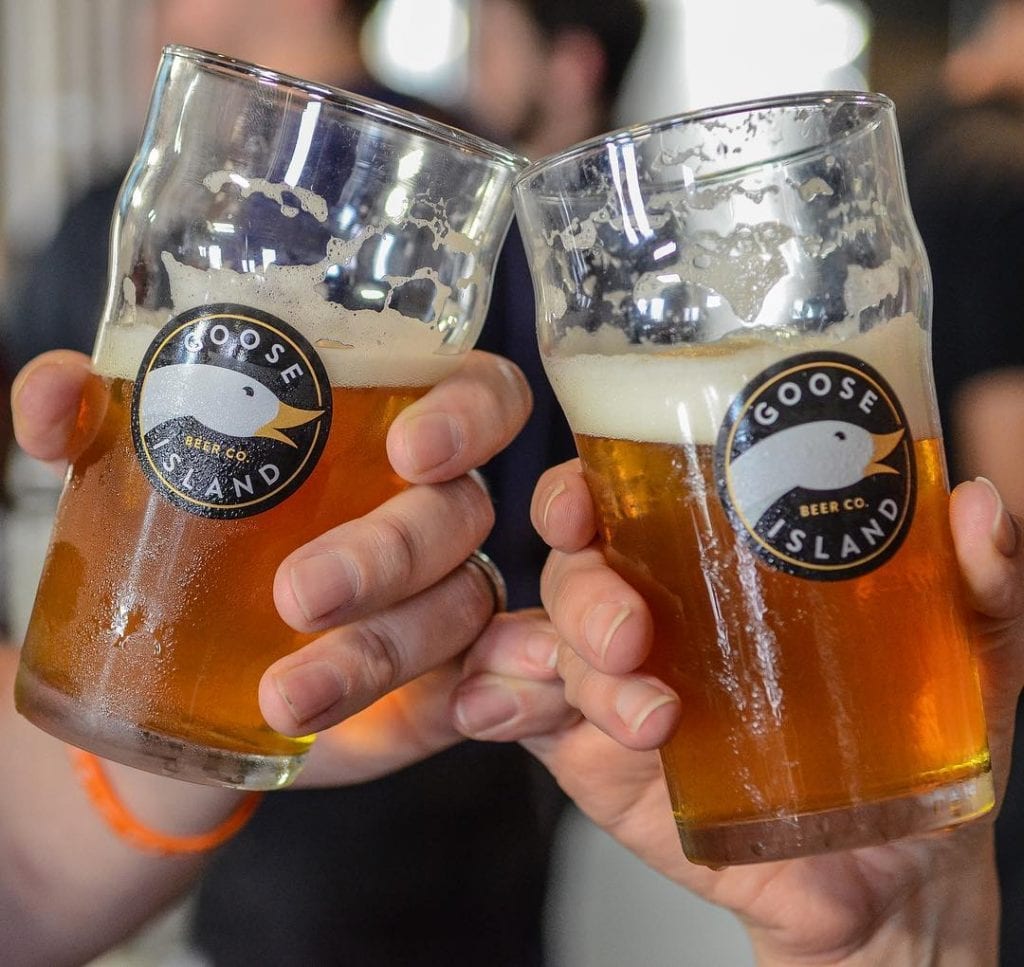 1800 West Fulton Street
When you think Chicago, you think 312, the signature, school-bus-yellow bottle of beer from Goose Island. This popular, Chicago-based brewery has since expanded its single location on Fulton Street to several brewpubs and brewhouses around the city and beyond, so make sure to stop into one of your local Goose Island locations just in time for their fall releases.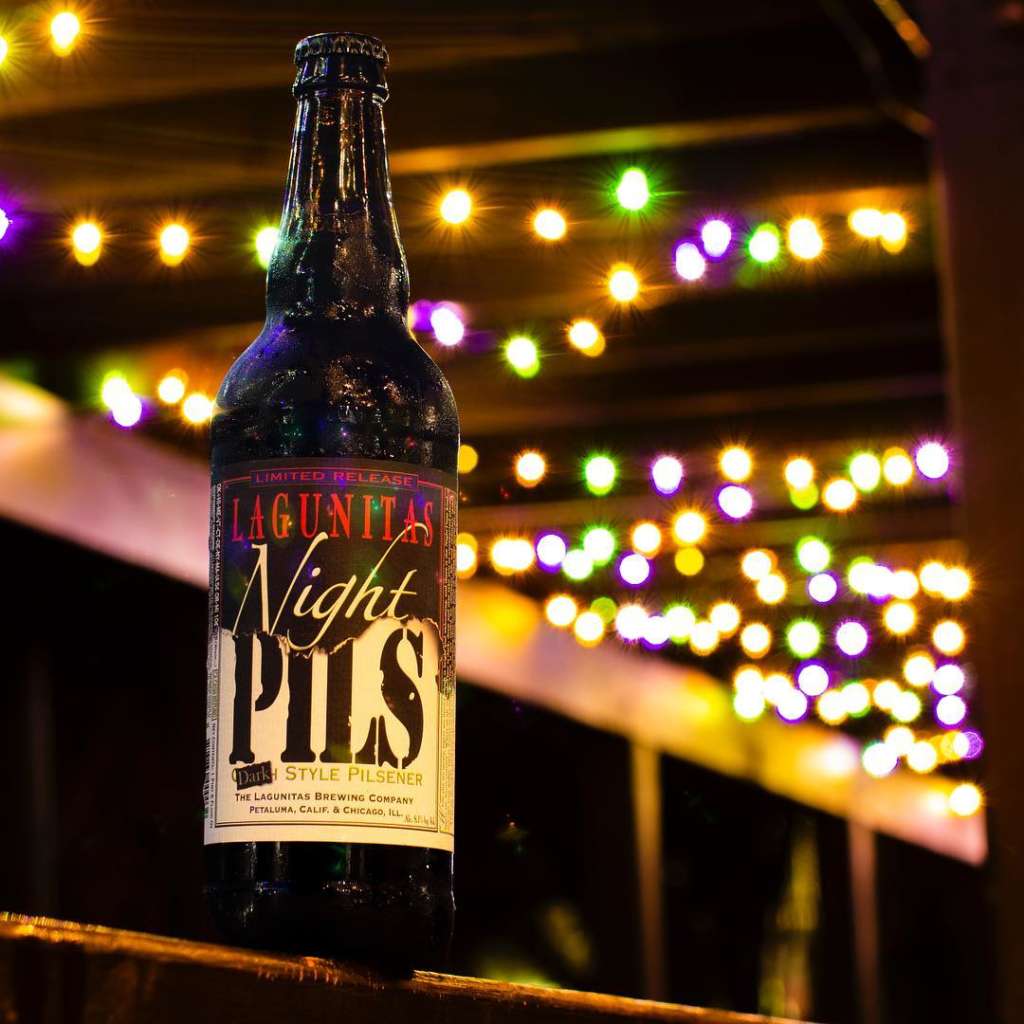 2607 West 17th Street
This California-based brewing company has a sick location near Pilsen, and it should absolutely take precedence on your list of breweries to hit up. Whether you're more intrigued by the planetary artwork lining the walls of the entry hall or the delicious beer awaiting you inside the taproom, Lagunitas offers communal seating and live music to make its guests feel all sorts of welcome.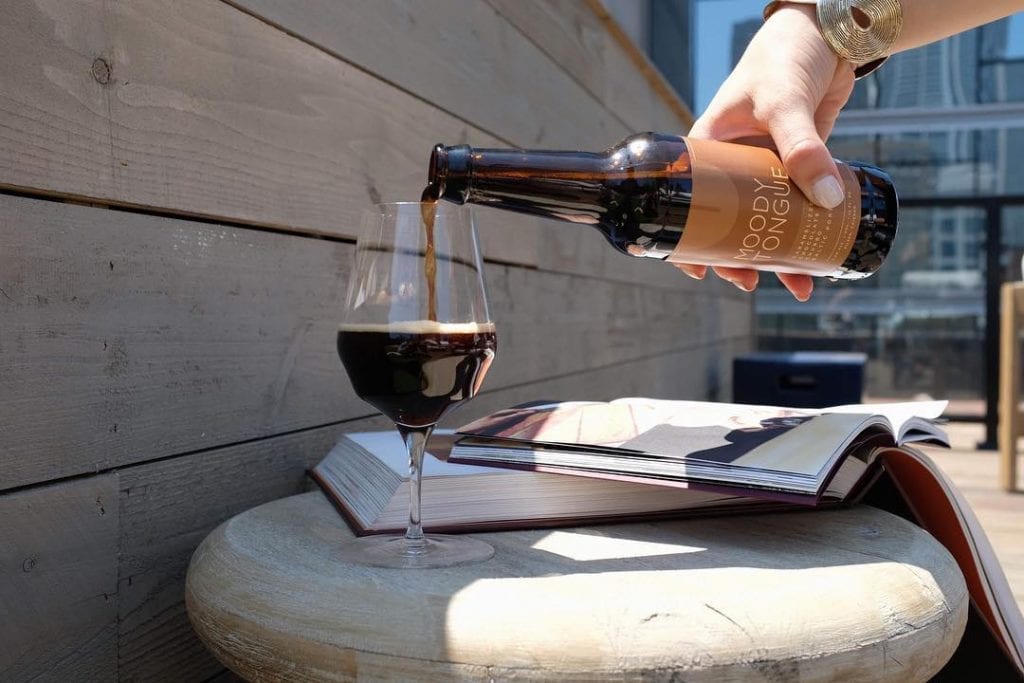 2515 S Wabash Ave
You won't find a classier brewery around Chicago than Moody Tongue,  now settled into South Loop. For god's sake, their beers are served in wine glasses, and if that isn't dedication to the atmosphere, we don't know what is. Their minimal menu includes fan favorites like the Smoked Applewood Gold and Carmalized Chocolate Churro Porter (WUT), but also a few limited releases, such as the champagne-reminiscent Shaved Black Truffle Pilsner.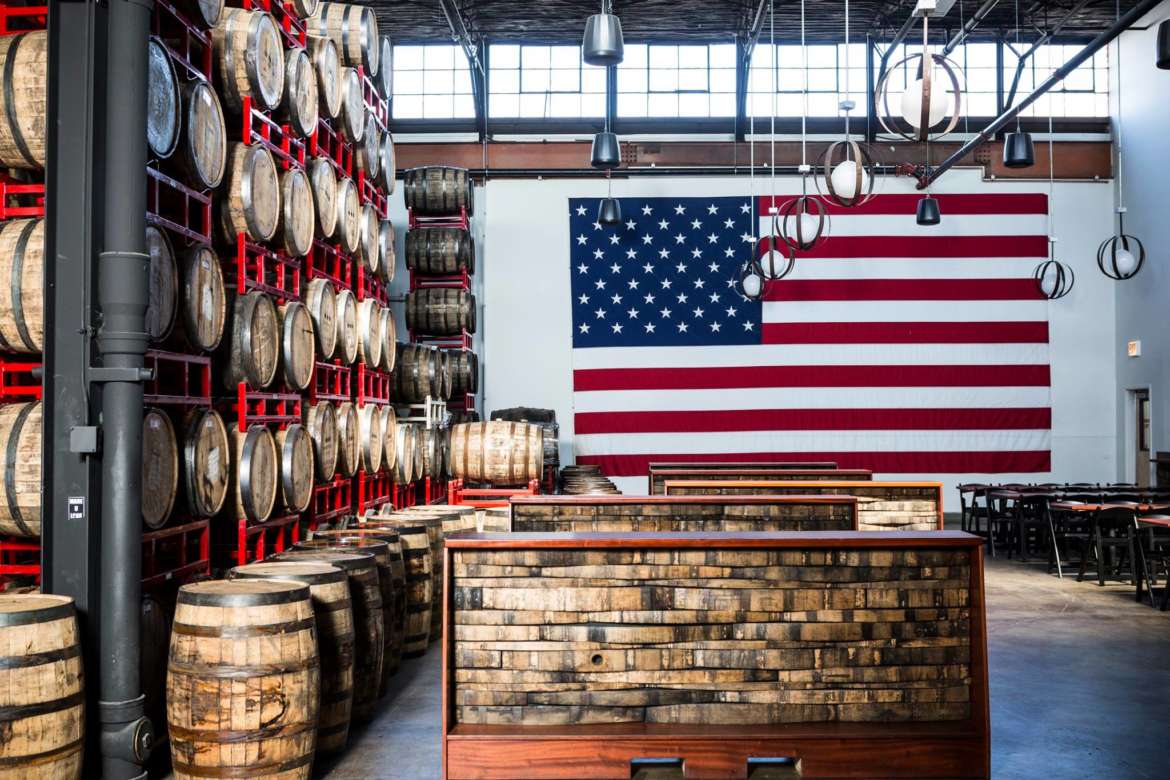 3340 North Kedzie Avenue
While Revolution has branched out and built an actual pub in Logan Square, there's nothing quite as homely as visiting the taproom in Avondale, where bench seating and large barrels of beer corral you into its rustic setting. Having served hundreds of beer flavors over the years, Revolution is constantly coming up with new brews to present to its fans and they never, ever disappoint.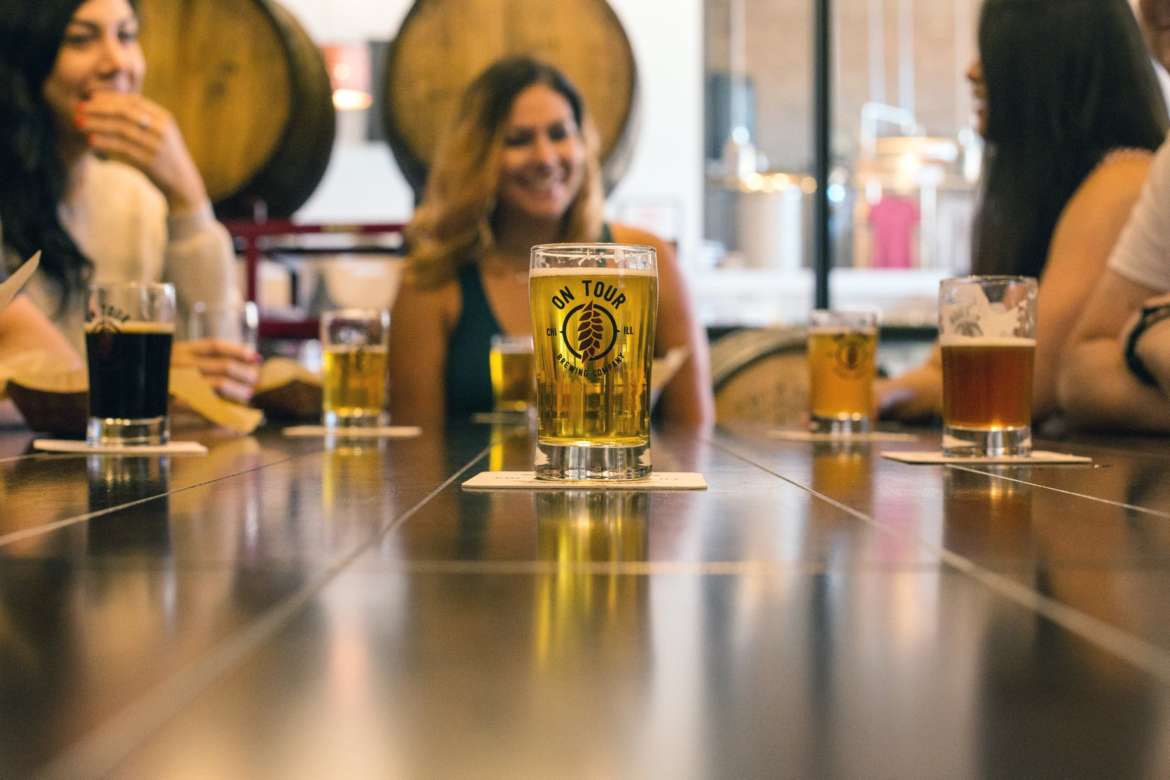 1725 West Hubbard Street
Nothing creates a better brewery aesthetics other than a warehouse-like interior. On Tour Brewing Company has an impeccable rustic theme that is comforting, welcoming, and pairs excellently with the brewery decor. Their mini-menu of just 12 brews makes choosing one that suits you that much easier, and you can't possibly go wrong with any single one.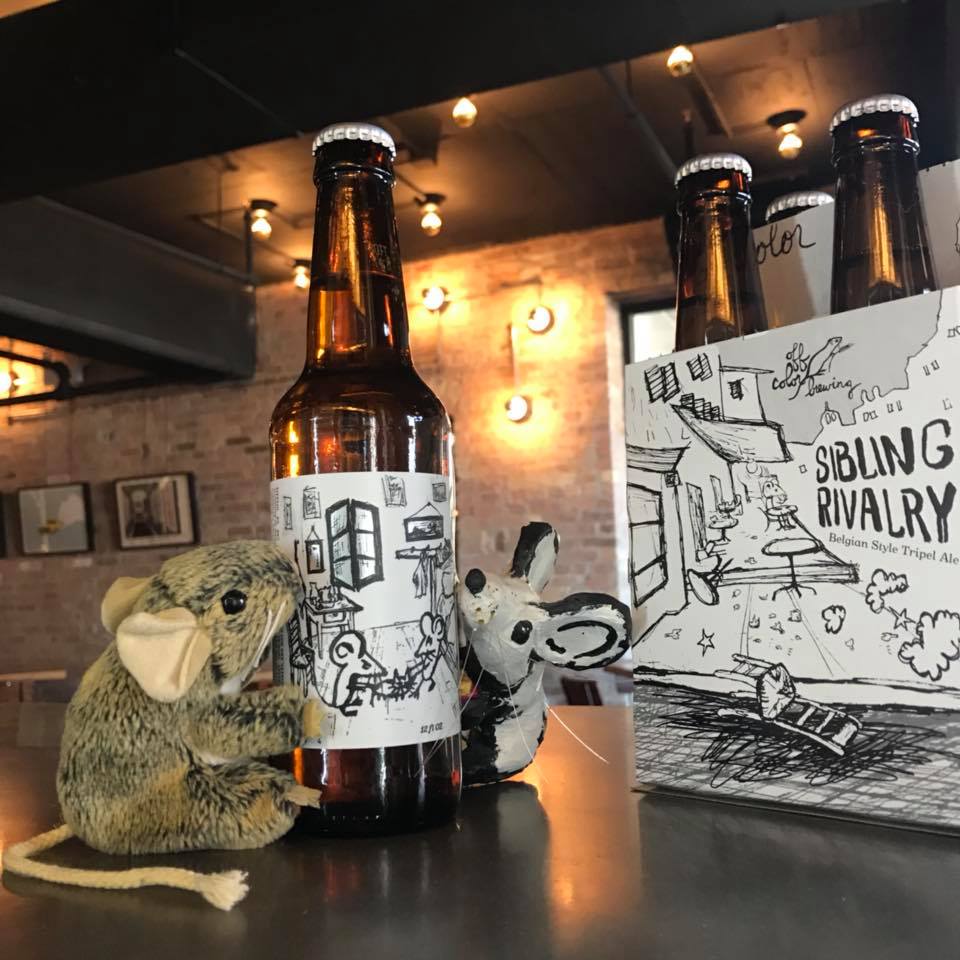 1460 North Kingsbury Street
There's something a little wacky about Off Color's chosen mascot, a charming cartoon mouse that appears in all sorts of adventures through their label artwork, whether it's Sibling Rivalry, Little Friend, or Dino S'mores. Other characters make their debuts as well, giving each bottle a captivating aesthetic that makes it even tastier to consume. And the taproom? So enormous, you'll feel like a little mouse, too.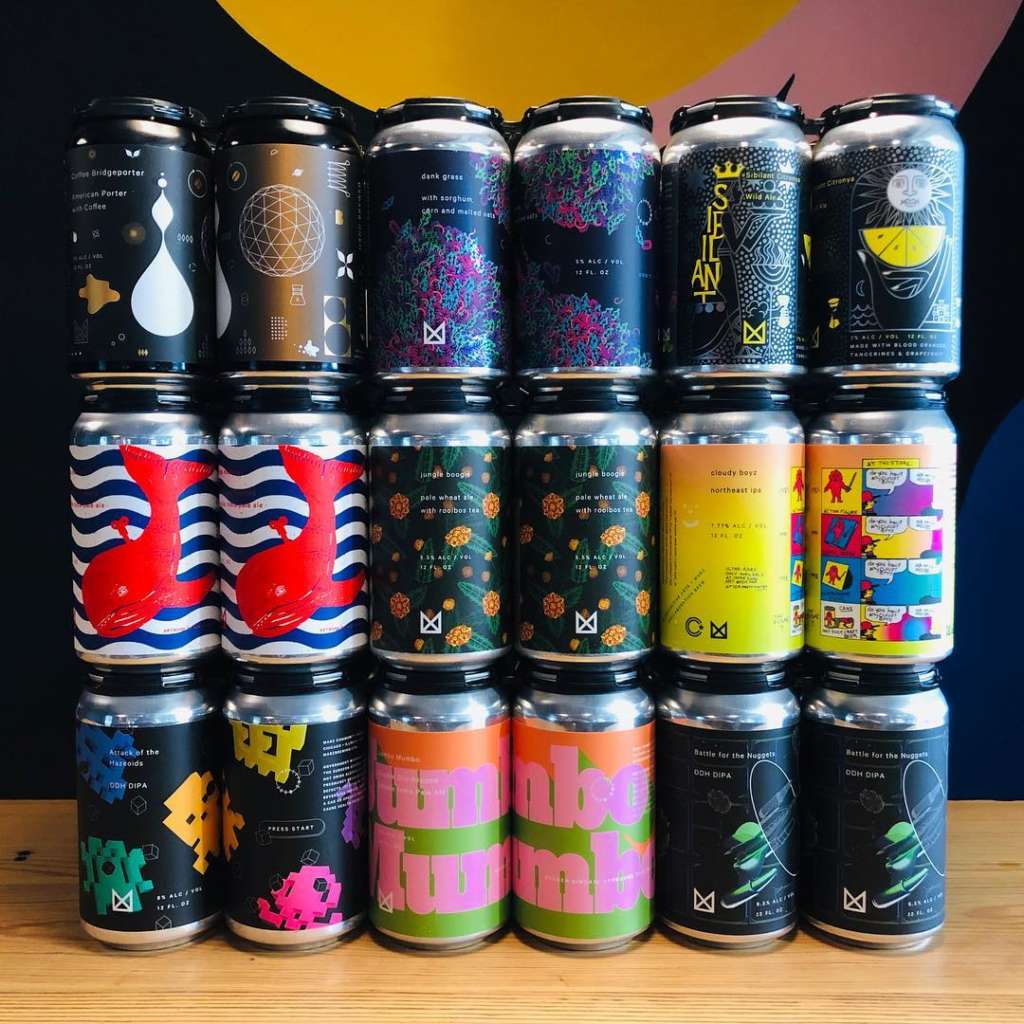 3630 South Iron Street
Marz is an unconventional Brewing company, geared towards perfecting small artisanal brews, in the name community. Set in an artsy warehouse, this beer spot provides a chill, lowkey atmosphere, along with ample seating, as you enjoy their tasty and wholly inventive beer menu. Definitely creating a beer culture of their own, this Brewery is perfect for trying something new.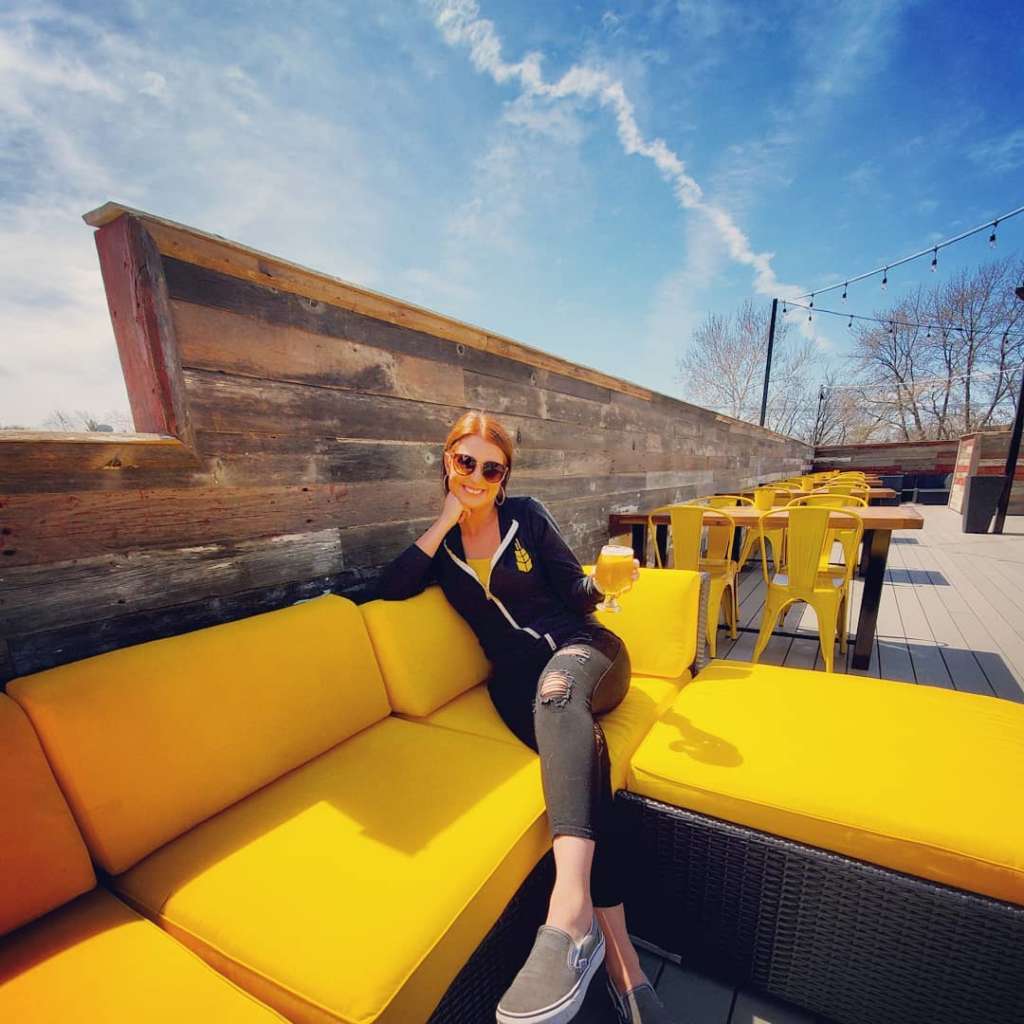 10934 South Western Ave
A southside brewery that edges so far down, it's hardly considered urban territory, Open Outcry is an unexpected oasis in this part of the city, encouraging you to quench your thirst in their garage-style taproom. Featuring a flight inspired by the colors of the original Rainbow Cone—Palmer House IPA, Strawberry Imperial Stout, Orange Milkshake IPA, Pistachio Brown Ale—Open Outcry promises that you can't go wrong with any of their signature brews. And their blissful beer garden with yellow accents is the go-to lounge for the summer!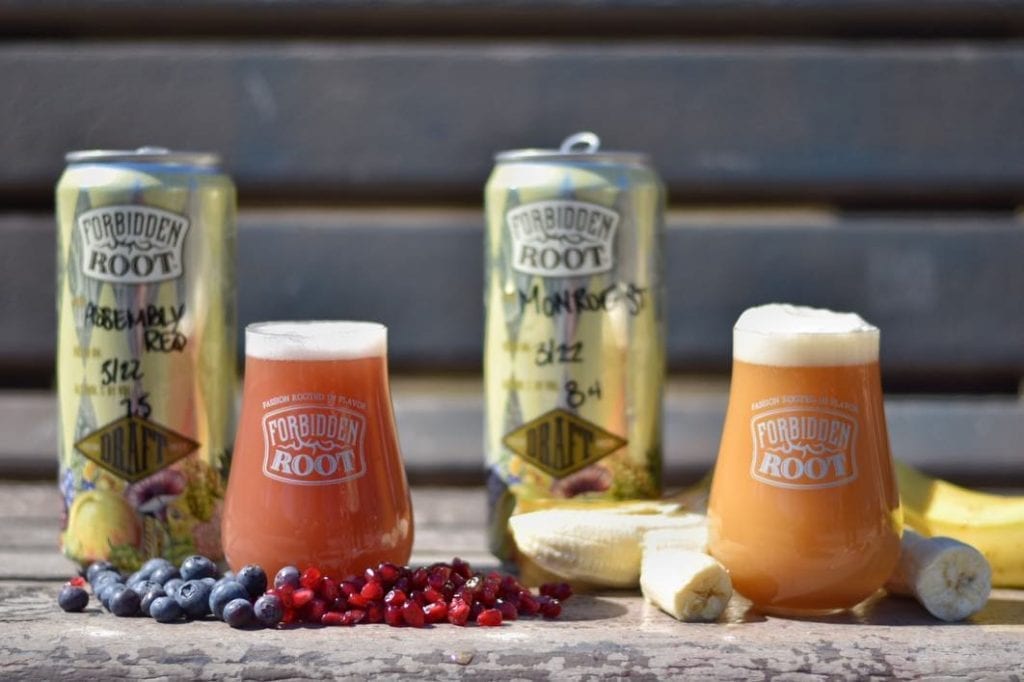 1746 West Chicago Avenue
With a name like this, all you want to do is take a sip. Forbidden Root spins concoctions like Hoodie Weather and the new Wildflower Pale Ale, flavors that match perfectly with the slowly transitioning weather. Thanks to a massive indoor taproom, communal seating, a wrap-around central bar, and a chic, industrial setting that out-hipsters other breweries, Forbidden Root is destined to be your ultimate getaway.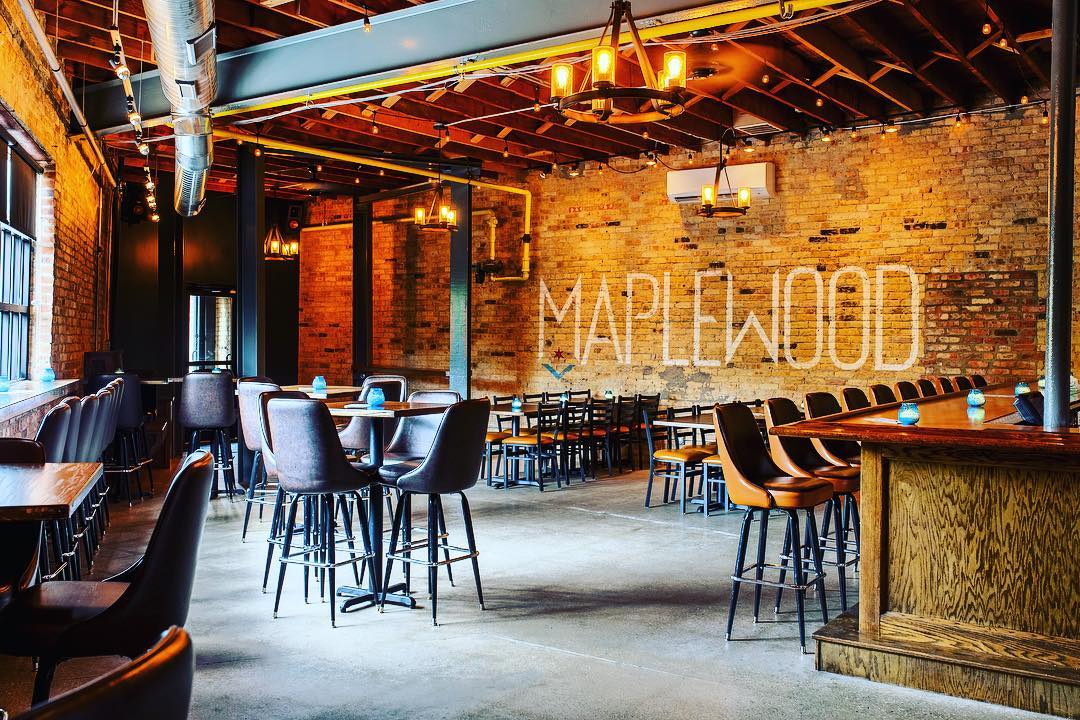 2717 North Maplewood Avenue
This is an off-the-beaten-path Logan Square brewery you can't pass up. Providing a more intimate space than many of the other distilleries on this list, Maplewood Brewery gives you the perfect beer vibes from the moment you take a sip of their Dark Saison With Cranberry. It's the perfect place to get your drank on any occasion.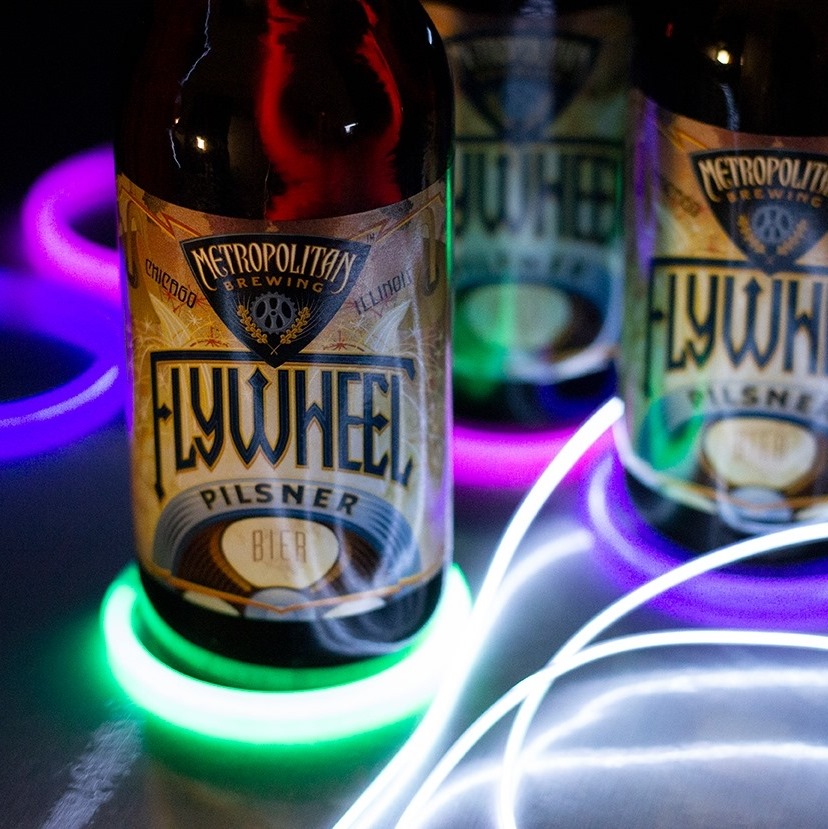 3057 N Rockwell Street
Don't be fooled by the warehouse aesthetic—there's a lot more going on behind the scenes than you realize. This BYO food joint nestled up on the riverbanks in Bucktown offers outdoor seating with gorgeous views of the surrounding greenery, making you feel like you're miles outside the city limits. But you're not. This brewery serves as Chicago's back patio, and it's welcoming to all.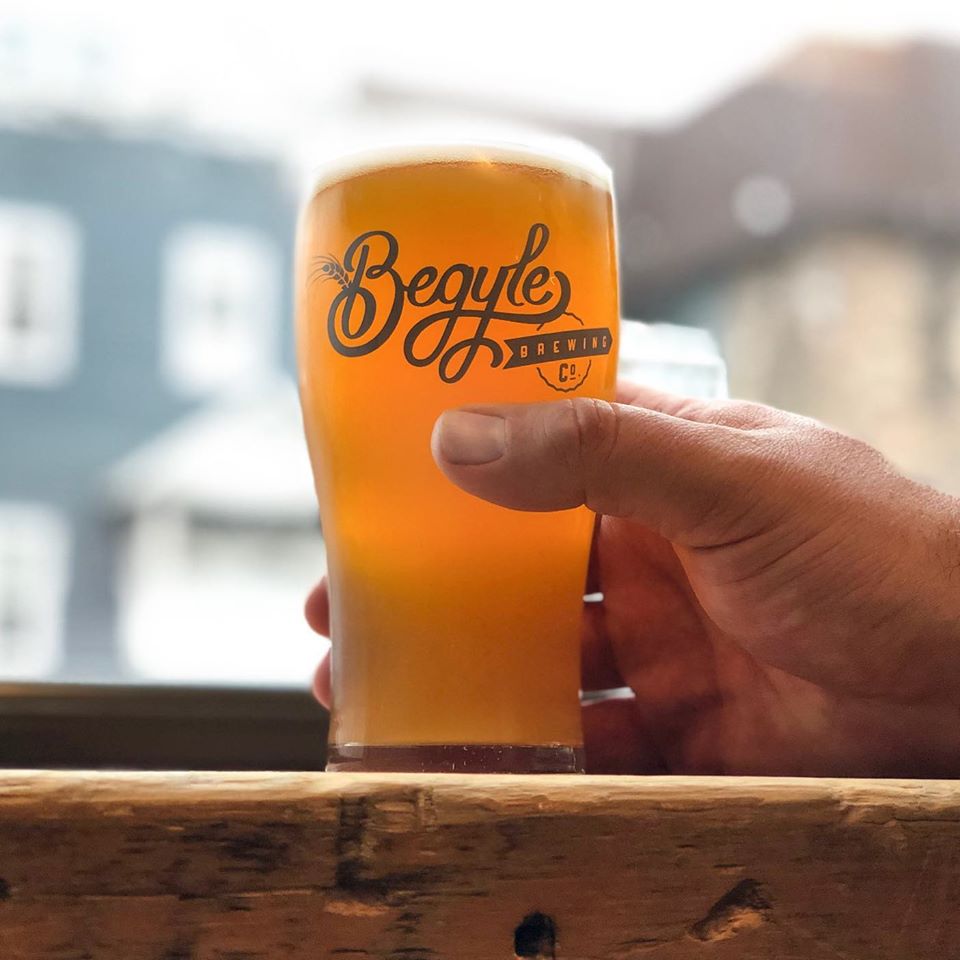 1800 W Cuyler Avenue
If you're looking for a no-frills microbrewery that serves up uniquely crafted beer, Begyle Brewing is your go-to place. Dogs are allowed, if kept on a leash, and tours of the brewery are always available. This Ravenswood hotspot also has skeeball!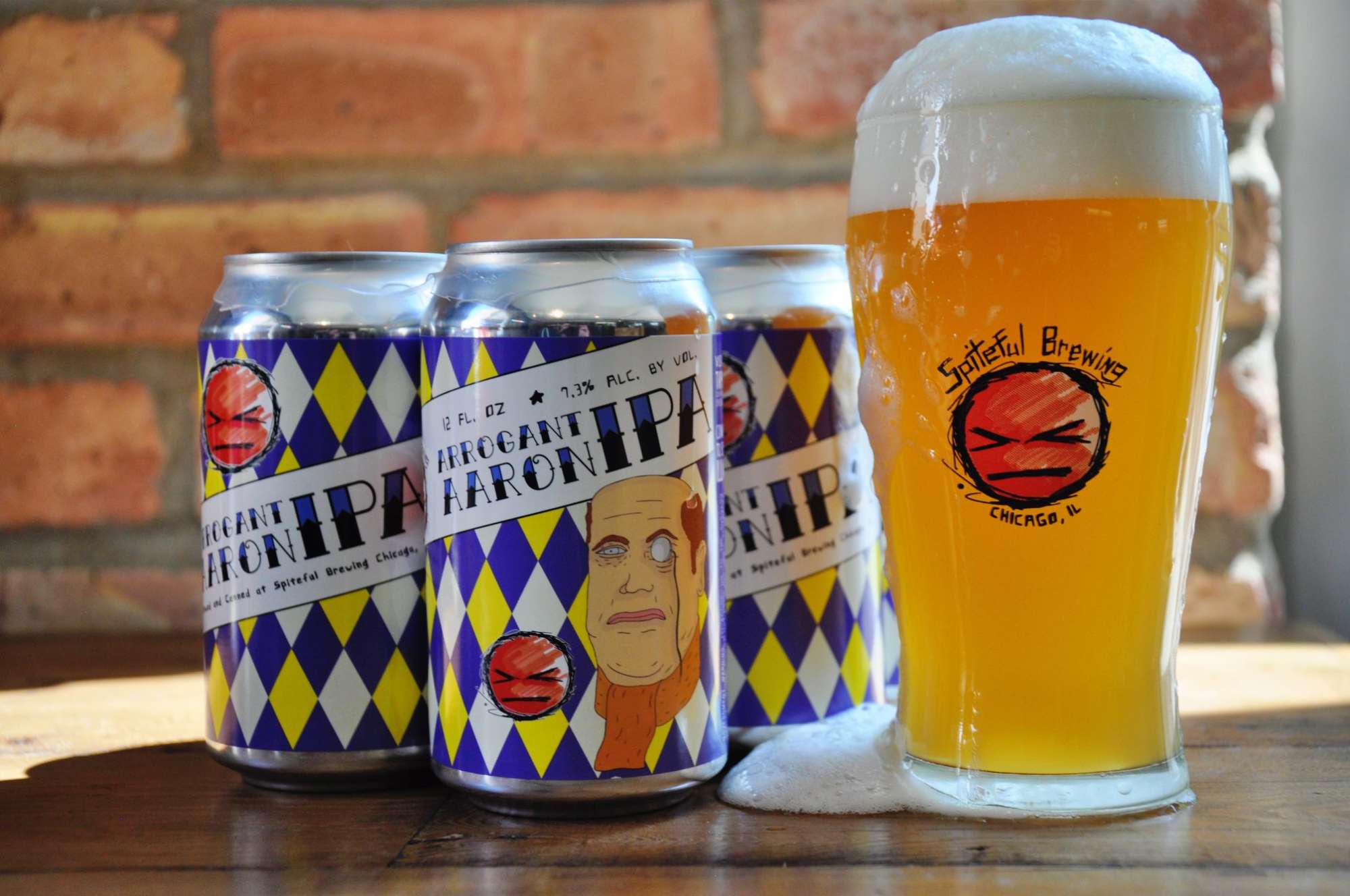 2024 W Balmoral Avenue
A gorgeous brick warehouse with garage doors that open in the summertime, Spiteful Brewing is anything but. In fact, they're more likely benevolent to their loyal customers, producing a delicious, new beer every season. Communal seating rounds out the welcoming atmosphere that comes with a visit to Spiteful Brewing.
At UrbanMatter, U Matter. And we think this matters.
Tell us what you think matters in your neighborhood and what we should write about next in the comments below!
READ MORE LIKE THIS
DOWNLOAD THE URBANMATTER APP
FIND PARKING