On Tuesday, one of Chicago's most rambunctious festivals, Riot Fest, announced that the scheduled dates for September 11th, 12th, and 13th are no longer happening and that the festival as a whole is being postponed to 2021. They did release the lineup, however, earlier than ever; headliners include My Chemical Romance, Run the Jewels, Smashing Pumpkins, and more. 
---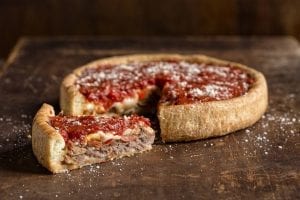 View the Best Pizza Restaurants in Chicago, Ranked
Are you trying to find the best pizza places in Chicago to visit? View our list of the top 50 pizza restaurants in the city.
View the Best Pizza Places in Chicago
---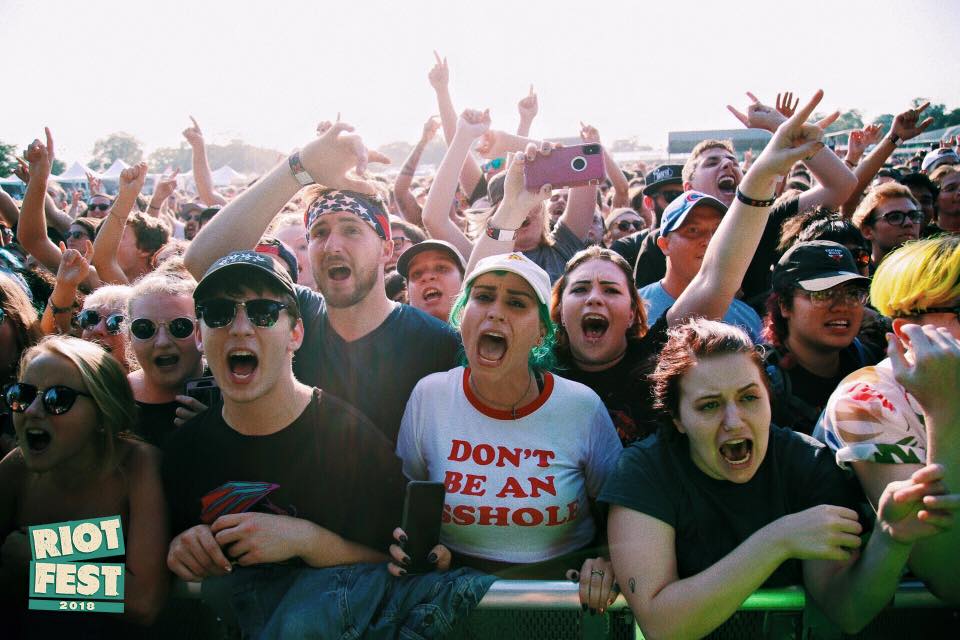 The COVID-19 festival onslaught has Riot Fest joining the ranks of Lollapalooza, Lake Shake, Piqniq, and Pitchfork, among other music festivals, to be canceled for the 2020 festival season. Word has yet to be heard from Mamby on the Beach and North Coast, two of the last remaining major festivals in the summer music festival line-up to not have canceled yet.
The 2021 dates for Riot Fest are September 17th, 18th, and 19th, with September 16th being slated as a special "Thursday Preview Party." This special Thursday event is free to anyone who has previously purchased a Riot Fest ticket for the 2020 festival, or purchases a ticket in the next 30 days.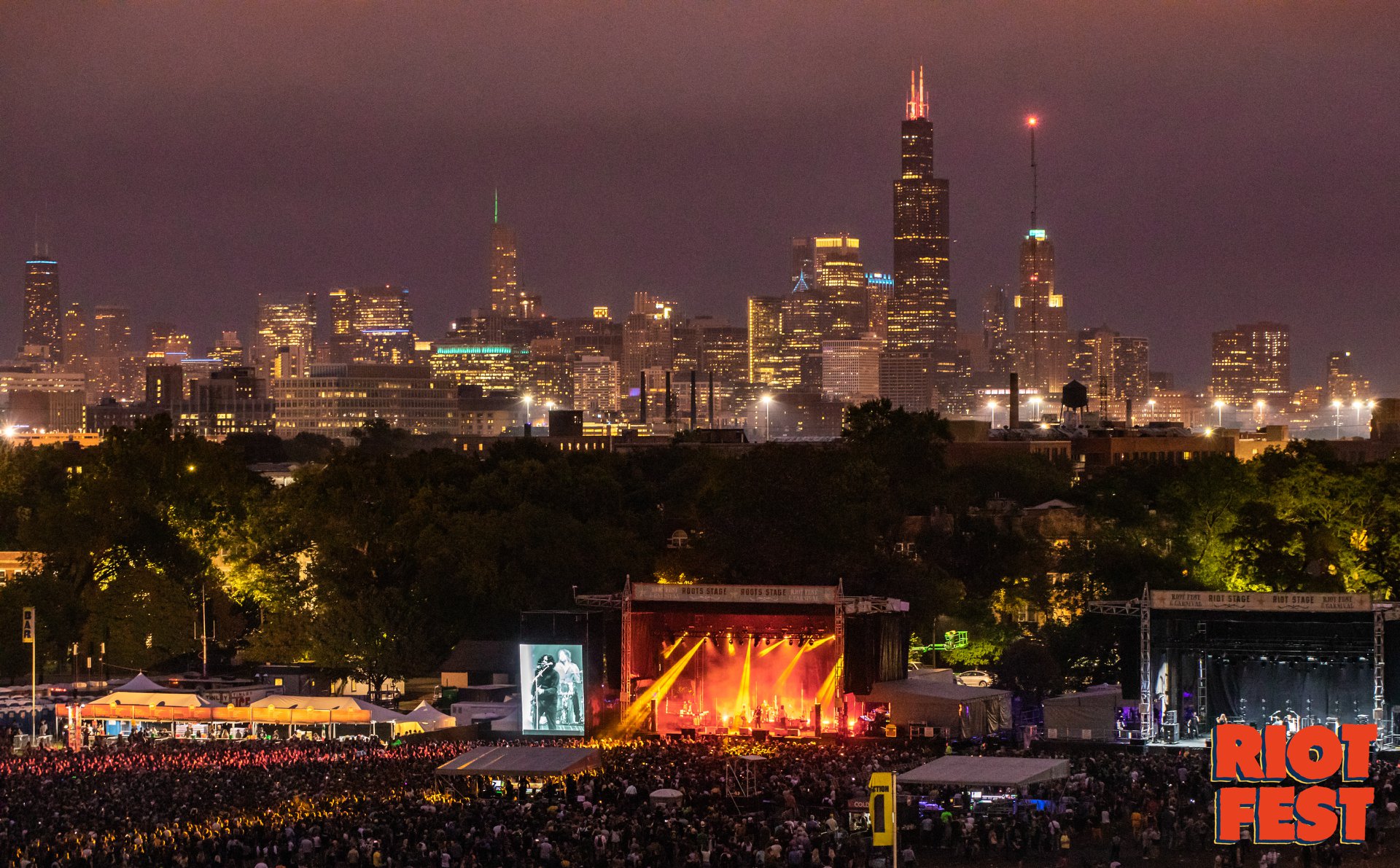 Is the Thursday Preview Party worth buying a ticket in the next month just to attend? With some special mystery sets from some bands yet to be announced, a chance to get first dibs on the merch, and ride all the carnival rides you usually pass up during your regularly scheduled Riot Fest-ing, the answer seems like a resounding yes. (Note that there is no option to simply buy a ticket to the Thursday Preview Party; you must have a ticket prior to.)
Refunds are available for all ticket holders or, if you have a friend that doesn't want to deal with service fees, Riot Fest is also allowing for refunds (via Tixel) or transfer of tickets for up to 30 days (until July 16th). Note that Riot Fest themselves can only refund tickets purchased through Eventbrite, all purchases made from other parties and persons must be refunded through the respective channel. If you purchased a locker rental as well, it will be transferred to 2021 or can also be refunded via Tixel.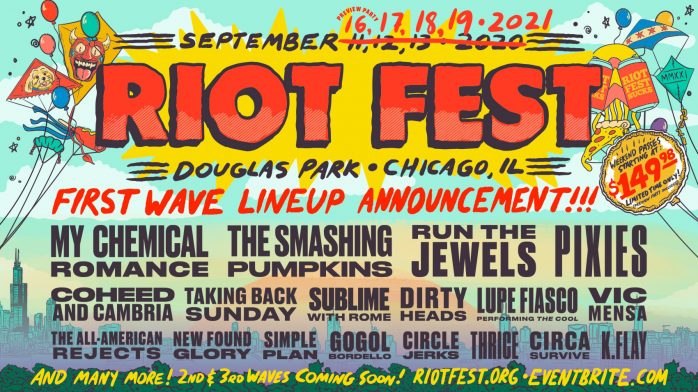 To compensate for the cancellation of the festival. Riot Fest gave supporters a peek at their first wave of bands to grace the line-up of the 2021 festival an entire year (and some change) early. The good news is that My Chemical Romance is still slated to play. (The bad news is that we have to wait another year to weep to "Welcome to The Black Parade" and let our mascara run.)
Other notable bands and artists on our radar that we're excited about include Run the Jewels, Vic Mensa, Beach Bunny, Best Coast, Coheed and Cambria, and K.Flay. The first wave of bands is, by no means, the end of the surprises Riot Fest has in store for us. From the spread of bands and artists already announced, we can confidently say that there's a little bit of something for everyone out there. Head to Riot Fest's website for a full list of the first-wave bands and for FAQs regarding tickets and refunds.
See an artist you like on the list? Got any guesses on who will be in the next few waves? Let us know in the comments below!
At UrbanMatter, U Matter. And we think this matters.
Tell us what you think matters in your neighborhood and what we should write about next in the comments below!
Featured Image Credit: Riot Fest Facebook Page
READ MORE LIKE THIS
DOWNLOAD THE URBANMATTER APP
FIND PARKING