The winter months in Chicago tend to bring bitter cold temperatures, but thankfully there are plenty of things to do in Winter to capture your attention while embracing the cold season in the good ole Midwest. I've compiled a guide to help you defeat the winter blues! Check out these 10 Things to Do in Chicago This Winter!
1. Visit a museum.
If you're looking for things to do during the Winter season in Chicago, there are so many wonderful choices for museum visits, including the Shedd Aquarium, Museum of Science and Industry, Adler Planetarium, Field Museum, and more. Most of these museums offer free days on select days during the winter months especially. Be sure to check the schedule at your desired museum beforehand!
2. Attend a sporting event.
Other Chicago winter activities include visiting the latest Bears, Bulls, and Blackhawks games. Each team yields so much respect from the city and their extensive fan bases. The Bears wrap up their season early in the winter months, but the United Center is jam-packed with Blackhawks and Bulls games!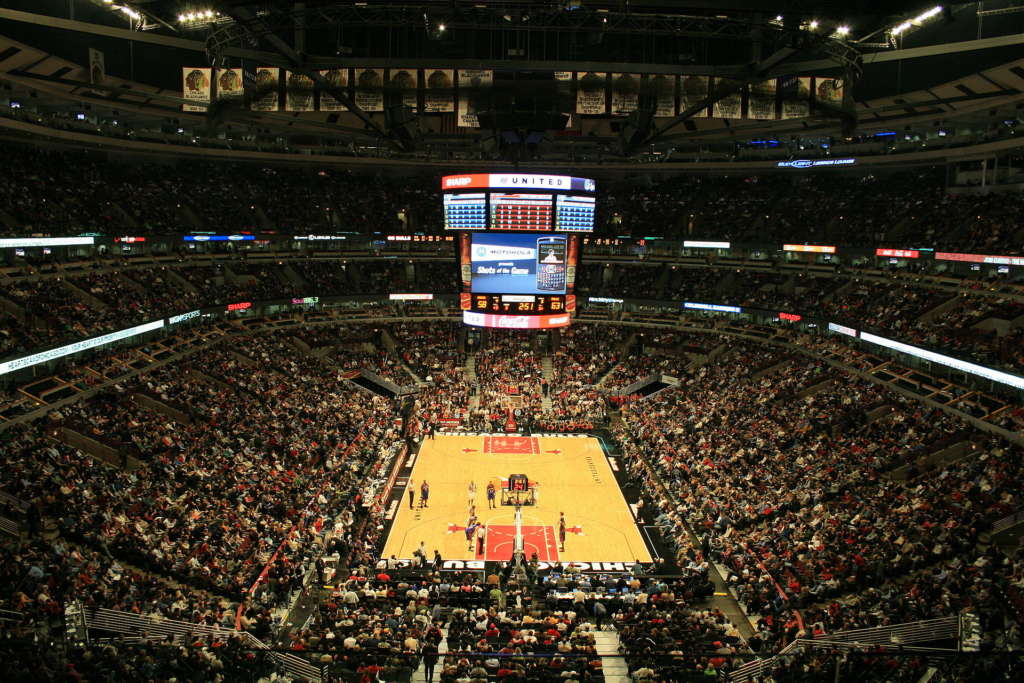 3. Shop.
If you're trying to find things to do in winter throughout the Chicago area, we recommend getting an early start on your Christmas shopping. If the weather permits (or the colder temperatures don't bother you), shopping on Michigan Avenue is quite beautiful in the winter months, especially during the holidays – with lights – or when it snows. If you'd prefer the indoors, Water Tower Place Mall is my recommendation for you!
4. Ice Skate at Maggie Daley Park.
You won't find a ribbon-shaped ice rink with an architectural backdrop like Maggie Daley Park's rink anywhere else. Admission is free if you bring your own skates, otherwise, it's $12 per skate rental. This is something you absolutely must try at least once!
5. Attend a concert.
Joe's on Weed St. is always my go-to when recommending concert venues in Chicago because it's a prime location, the venue itself is unparalleled, they literally book the best country artists, plus they host tons of other Chicago winter events. More opportunities for concerts in Chicago include, but are not limited to, House of Blues, Aragon Ballroom, and Chicago Theatre.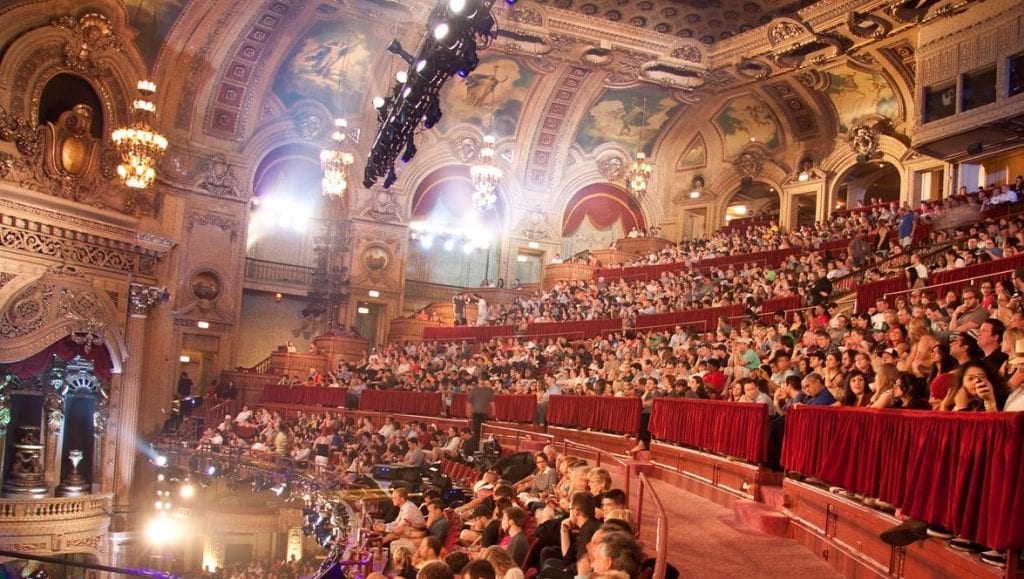 6. Eat.
If you're a foodie and you're looking for things to do in winter in the Chicago area, I recommend visiting the best restaurants, gourmet food shops, and dessert places with friends. Some of my top suggestions would be Ixcateco, Sprinkles Cupcakes, GreenRiver, and, of course, Garrett Popcorn.
7. Volunteer.
Cold weather months bring heightened numbers of people to homeless shelters, so helping out with needs there is always beneficial. My suggestion for finding a volunteering job that is a good fit is to think of what kind of natural gifts and talents you have and search for opportunities that fit those skill sets. Chicago is full of hospitals, churches, shelters, etc. that could all use volunteer help.
8. Check out the Willis Tower.
Wait. For those of us who grew up in the Chicago area, the record-holder for America's tallest building, located at 233 S. Wacker Drive, will forever be known as the Sears Tower. Anyway, visit it. It's stinking phenomenal.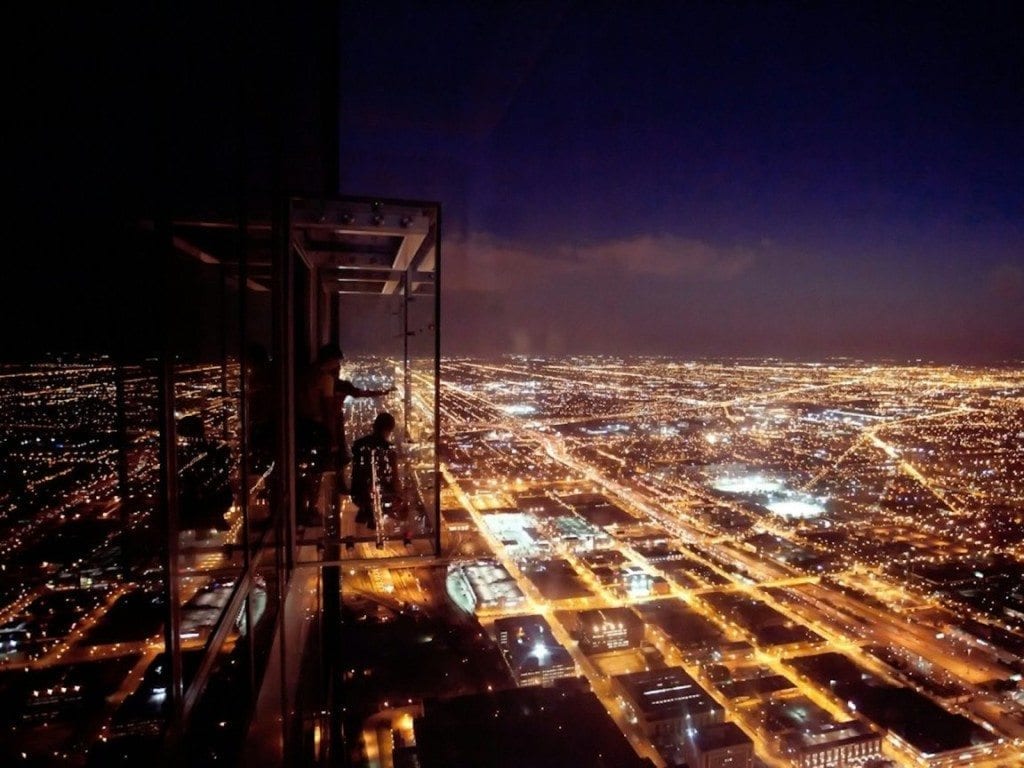 9. Theater.
Whether you're interested in a Broadway show, concert, or comedy, there are plenty of Chicago winter shows to suit your needs. Try the Chicago Theatre, Cadillac Palace Theatre, or Oriental Theatre to start.
10. Take a class. Take advantage of the time you're spending indoors and sign up for some fun classes! Cooking, art, continued education, music, whatever it is, chances are that you can find an opportunity in Chicago! To start, decide what you'd be interested in learning more about, and then check out some of the schools in the area such as Art Institute of Chicago, DePaul, or the University of Illinois at Chicago and ask what public classes are available.
There are plenty of things to do in Chicago this winter, find what suits you and do it!
At UrbanMatter, U Matter. And we think this matters.
Tell us what you think matters in your neighborhood and what we should write about next in the comments below!
READ MORE LIKE THIS
DOWNLOAD THE URBANMATTER APP
FIND PARKING