That's right folks, the Skating Ribbon at Maggie Daley Park is back again for the winter season!
Starting on Friday, November 16, skaters both young and old can head to Maggie Daley Park for an ice experience like none other. Billed as "the alpine in the city," the Maggie Daley Skating Ribbon curves throughout the park's rolling landscape, offering its visitors a track twice the length of your average ice rink with unreal skyline views. In addition to the rink itself, a number of hot chocolate stands also dot the track, making this skating rink the perfect spot for all your winter festivities in Chicago.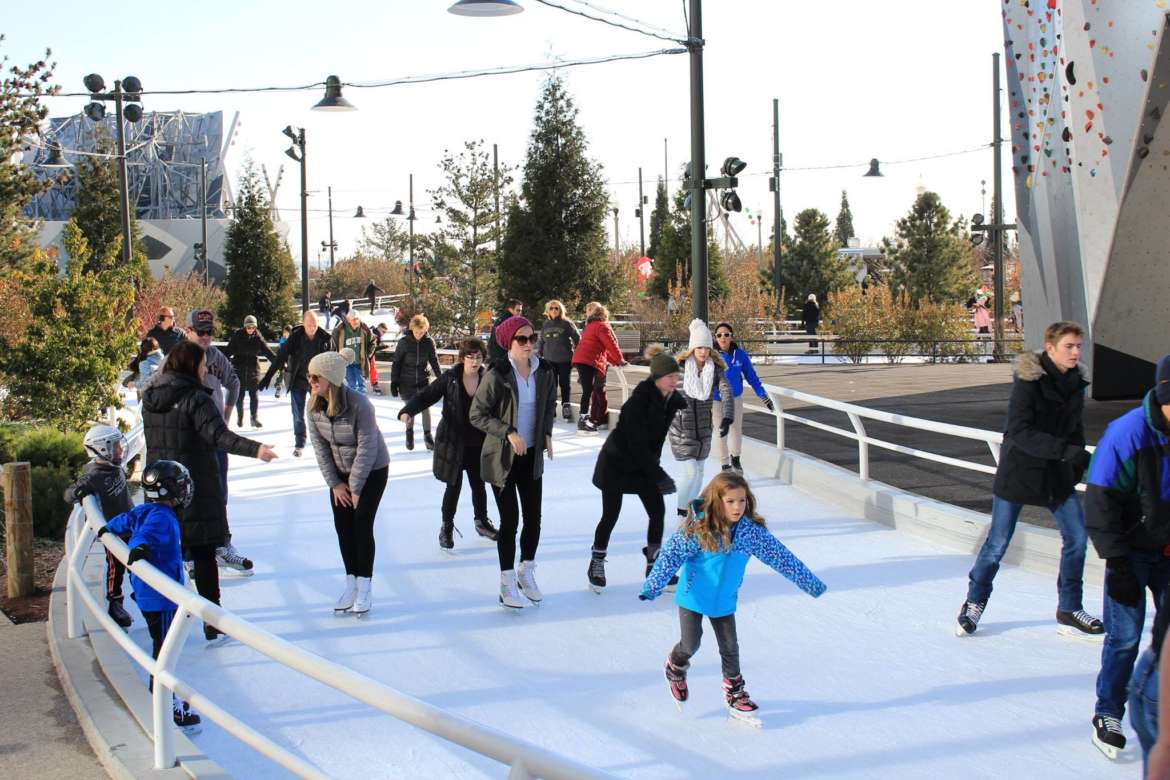 Pricing
Admission to the skating ribbon is FREE!
Skate Rentals are $13 Monday – Thursday and $15 on weekends. $40 will get you a line-skipping fast pass, a locker, and a pair of skates. $90 will get you two fast passes, two lockers, and two pairs of skates PLUS hot chocolate. This last one can only be purchased on site.
Hours
Monday – Thursday: noon – 8:00pm
Friday: noon – 10:00pm
Saturday: 10:00am – 10:00pm
Sunday: 10:00am – 8:00pm
For more information – including Zamboni hours – head to Maggie Daley Park's website here. Free holiday events are also in the works, and you can consult the full schedule when it's available here. Happy skating!
Featured Image Credit: Maggie Daley Park