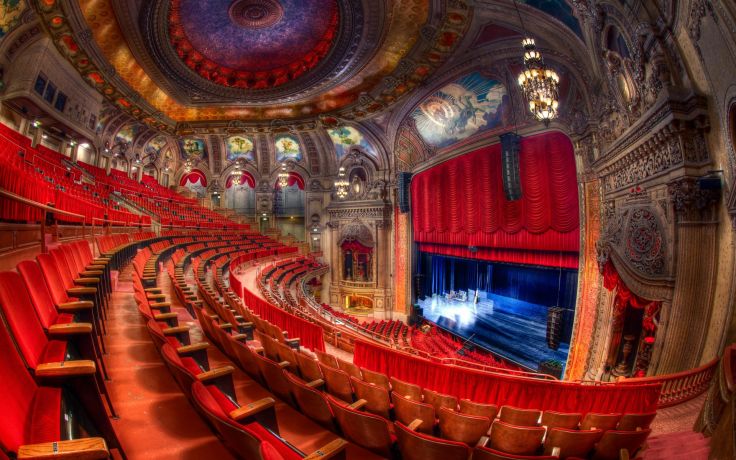 Why you should visit
Located in the revamped Chicago Theater District, The Oriental Theatre has been around since 1926. Though it closed for more than a decade in 1981, the hall was renovated and reopened to the public in 1998. The theatre is known for its dazzling Indian architecture, which is worth a visit by itself.
Because of its great location, the Oriental Theatre is the perfect destination for any theatergoer! Visitors can spend a whole day in the surrounding district shopping and sightseeing before viewing in a dynamic performance. There are plenty of outstanding restaurants in the area as well.
Links
Location
Oriental Theatre
24 W Randolph St
Chicago, IL 60601
Phone
Hours
Mon-Fri, 10:00 am – 6:00 pm
Sat, 10:00 am – 4:00 pm
Sun, Closed