Yup, that's right – after suffering through nearly two years of nonstop douchebaggery from the River North bar/club/hellscape, the city of Chicago has finally revoked Bottled Blonde's liquor license – and on the busiest drinking day of the year, no less.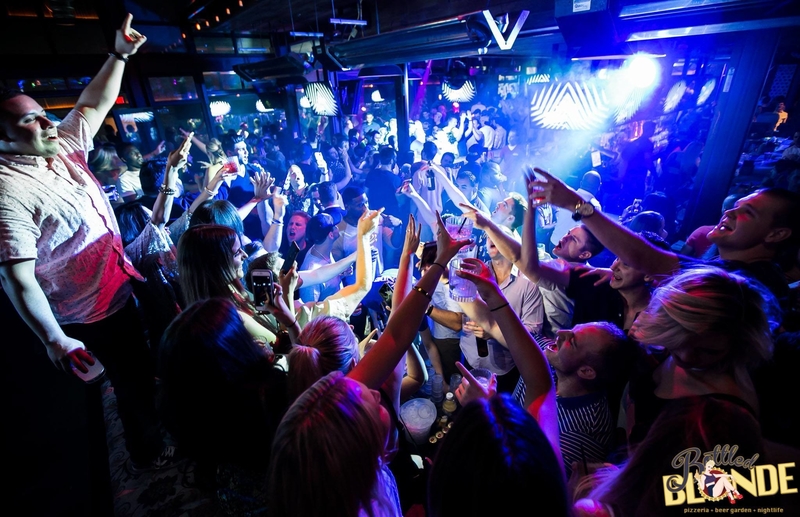 Though Bottled Blonde can (and undoubtedly will) continue serving alcohol pending an appeal of the revocation, Chicago's Department of Business Affairs officially announced their decision to rescind the bar's licensure on Black Wednesday. The irony of which is, without question, hilarious.
The ruling, made after months of deliberation, finds that Bottled Blonde has been garnering the vast majority of its revenue from liquor sales – a clear violation of BB's city license, which requires that liquor account for less than 50% of their total income.
For those of you currently thinking "wait, I didn't know that Bottled Blonde sold anything other than alcohol in the first place"…well, same. As it turns out, the douche-ridden, black-lit club we all love to hate is technically licensed as a pizzeria, serving "contemporary Italian cuisine" with a "casual neighborhood" atmosphere.
Because all casual neighborhood pizza-joints have bottle service, amirite?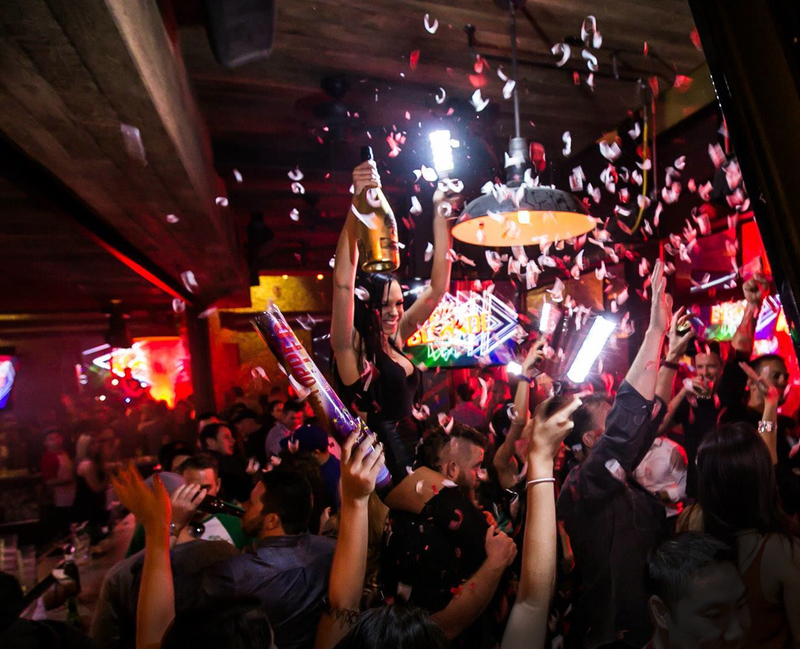 If this seems like a bit of a massive mischaracterization to you, you're certainly not alone; Bottled Blonde has been embroiled in arguments concerning its party-hard, dance club reputation for years. From noise complaints to concerns over street fights and, yes, even sidewalk vomit, the bar's River North neighbors have been left largely unconvinced of Bottled Blonde's purported status as a friendly little pizza spot.
In fact, last week's revocation is just the latest in long line of controversies surrounding the Arizona-based-chain. You may have heard, for example, of the Bottled Blonde attorney arrested on wild drug charges in Michigan this past September. Or perhaps you caught wind of their seemingly racist – and altogether absurd – dress code, banning "Plain White T's, Jordans, male jewelry" and I quote "anything obnoxious," that's been circulating since this summer.
And while it's worth mentioning that these eye-roll worthy affairs were definitively not considered by the city in its decision to revoke Bottled Blonde's liquor license, I simply can't resist pointing out that they probably didn't help too much, either.
At the time of writing, Bottled Blonde has filed for appeal with the city of Chicago. For further information on the hearing, its findings and more, take a look at the revocation letter here.
Featured Image Credit: Bottled Blonde
---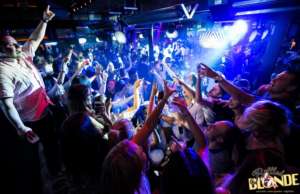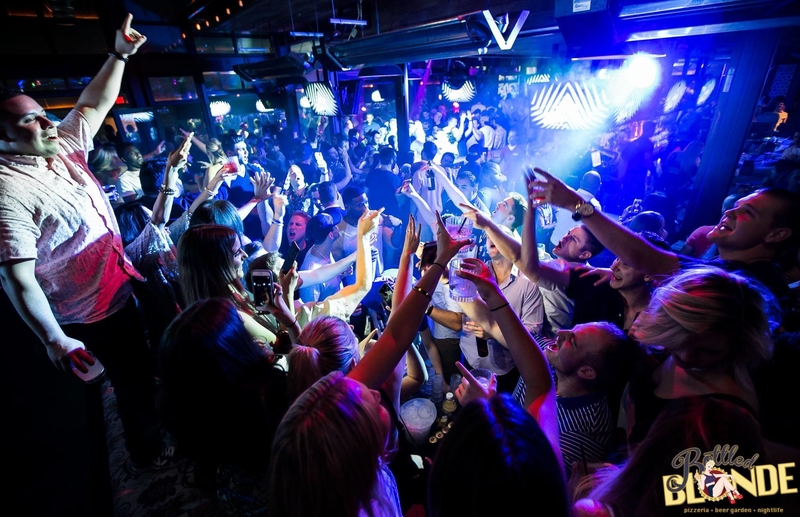 The Rise & Fall of Bottled Blonde in River North
This popular establishment in the River North area is officially closing its doors to Chicago residents.
Rise & Fall of Bottled Blonde
---