Almost every bar you go to will inherently attract a douchebag or two, but, as it goes, some bars are just filled with them.
Here's a free tip on how to spot a "douchey" Chicago bar from a mile away: When you walk into a place and you're immediately hit with that feeling of "this might've been cool when I turned 21 but now I'm slightly embarrassed to be here," and instantly confronted with scenes of girls visibly uncomfortable in their heels and guys trying desperately to get their attention, standing around listening to the music and appearing to have fun (but are they really?), you know you've crossed into douche territory.
With that, here are the hotspots, along with some illustrious Yelp quotes to back us up. Because it's not just us.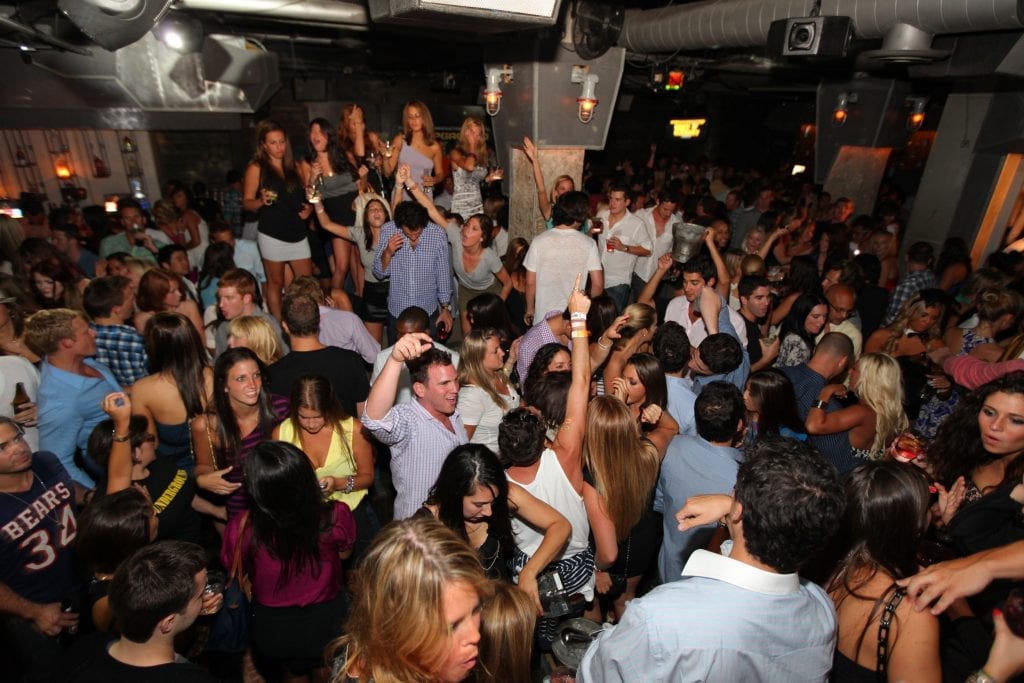 56 West Illinois Street
For starters, even the website for this River North spot is douchey. If you're a guy, don't count on getting in unless you're rich or with a horde of women. While regular douches may be pretty bad, rich douches are even worse, and this place is full of them. Be warned – amidst all the douchery, the bouncers here might actually be the douchiest of them all, as they're notoriously known for denying people entry simply if they don't like the way you look. Judging by what's going on inside, do yourself a favor and don't bother. You'll be glad you turned yourself away.
Yelp Quote: "Some of the staff were mopping up the floors and shining flashlights in people's faces while the place was still packed! Makes sense though, given that the place was a literal cesspool."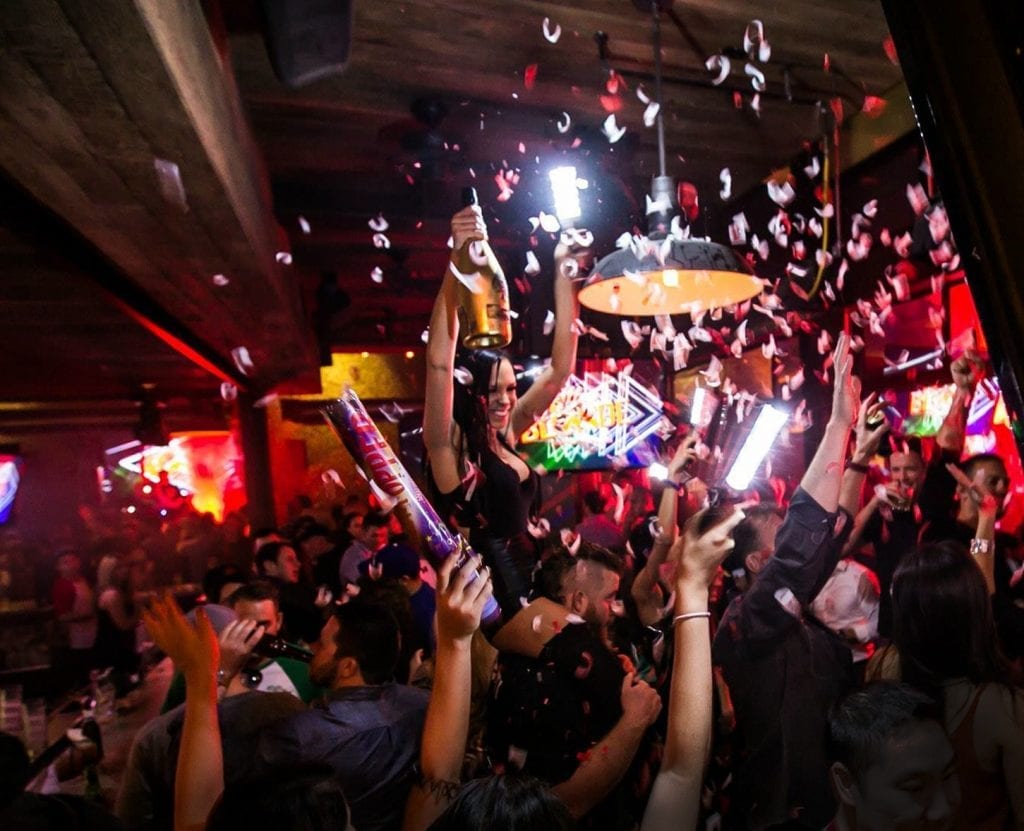 504 North Wells Street
Leave it to River North to be the breeding ground for douchey-types. Bottled Blonde, another spot in the neighborhood, sounds harmless enough. It's just a pizzeria and beer garden, right? Wrong. This place is filled with your standard loud, obnoxious douche bags showing off with their douchettes. Bottled Blonde also has an extensive dress code list that bans ripped, revealing, plain, short or otherwise non-'50s style clothes. Oh, and no visible tattoos are allowed either. This place has zero chill.
Yelp Quote: "This place is douchebag city. The reviews, as well as the very public media stories about this place, are spot on. Don't bother going to this pretentious place, unless you're a pretentious person."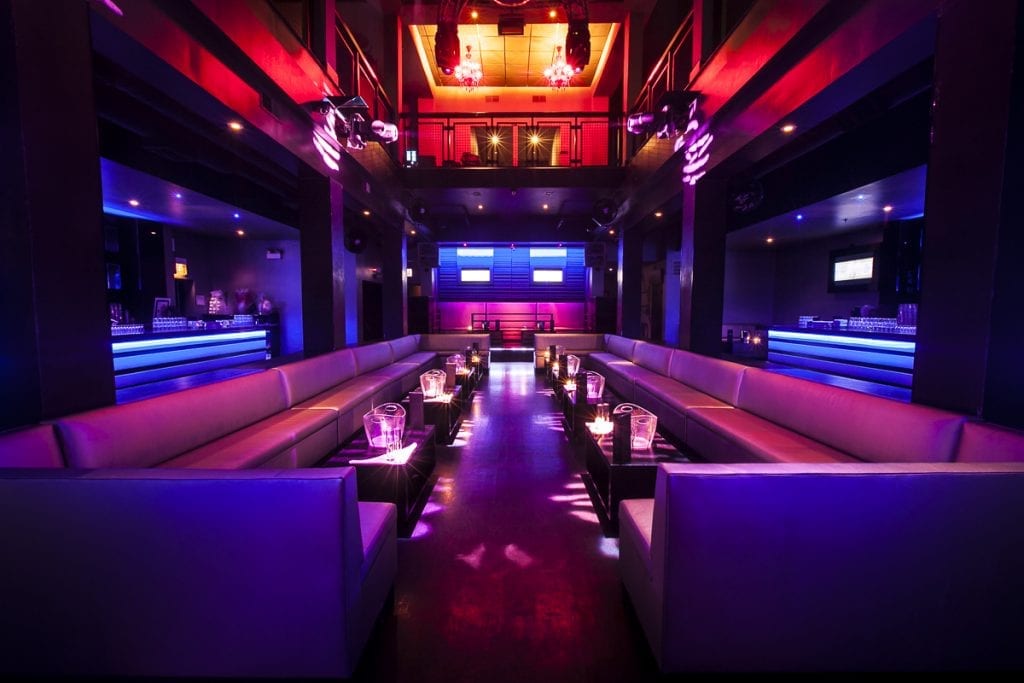 306 North Halsted Street
If you're looking to go out for a night in the West Loop, trust us, this area has way more to offer than The MID – the place that one friend everyone has inevitably tries to convince the group to go to. We'll admit, the place does book pretty good DJ talent from time to time, and sure, it isn't uppity enough to have its own ridiculous dress code, but the atmosphere just has that certain thinks-it's-Vegas-but-it's-not douchey-ness about it. Maybe its the outdated lighting and visuals or overpriced drinks. Whatever it is, you can do without it.
Yelp Quote: "My experience can be summed up in one word, 'yikes'… The whole club feel was grimy but filled with complete privileged douchebags."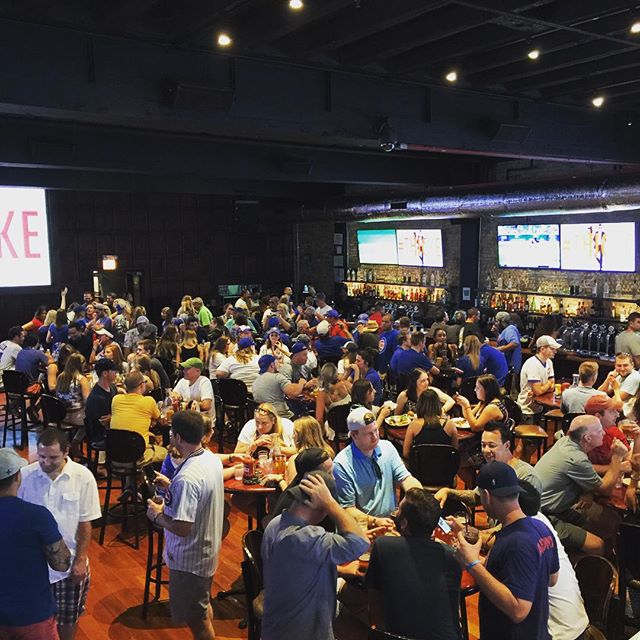 3524 North Clark Street
Who can forget Complex's article back in 2012 of the 25 douchiest bars in Chicago, when they gave John Barleycorn the infamous top title? They certainly weren't wrong about how douchey this place is. Being a jam-packed venue and one of the most central parts of Clark Street, this bro-tastic bar is not worth experiencing the annoying dudes and whining girls you're likely to encounter. Venture elsewhere in Wrigleyville.
Yelp Quote: "Not my scene. Crazy crowded. But if you're in college, like dancing and loud music and lots of people, maybe this place is for you."
All in all, you should avoid all these locations if you're looking to have a genuinely fun, somewhat douche-free night out. Unless, of course, that's your thing. Then by all means, have at it.
At UrbanMatter, U Matter. And we think this matters.
Tell us what you think matters in your neighborhood and what we should write about next in the comments below!
Featured Image Credit: The Underground
READ MORE LIKE THIS
DOWNLOAD THE URBANMATTER APP