With coronavirus putting a lock on music festivals, beaches, local street festivals, and more, summer in Chicago really hasn't felt like true summer. Though they weren't at Taste of Chicago To-Go, Original Rainbow Cone now has an ice cream truck to be our summer staple. First stop? The Chicago suburbs. 
With indoor bar service coming to a halt this Friday and more restrictions coming into place for indoor dining, Original Rainbow Cone's truck is hoping to extend the establishment's reach to get their signature cone to customers that aren't able to reach their brick and mortar location on 9233 S. Western Ave.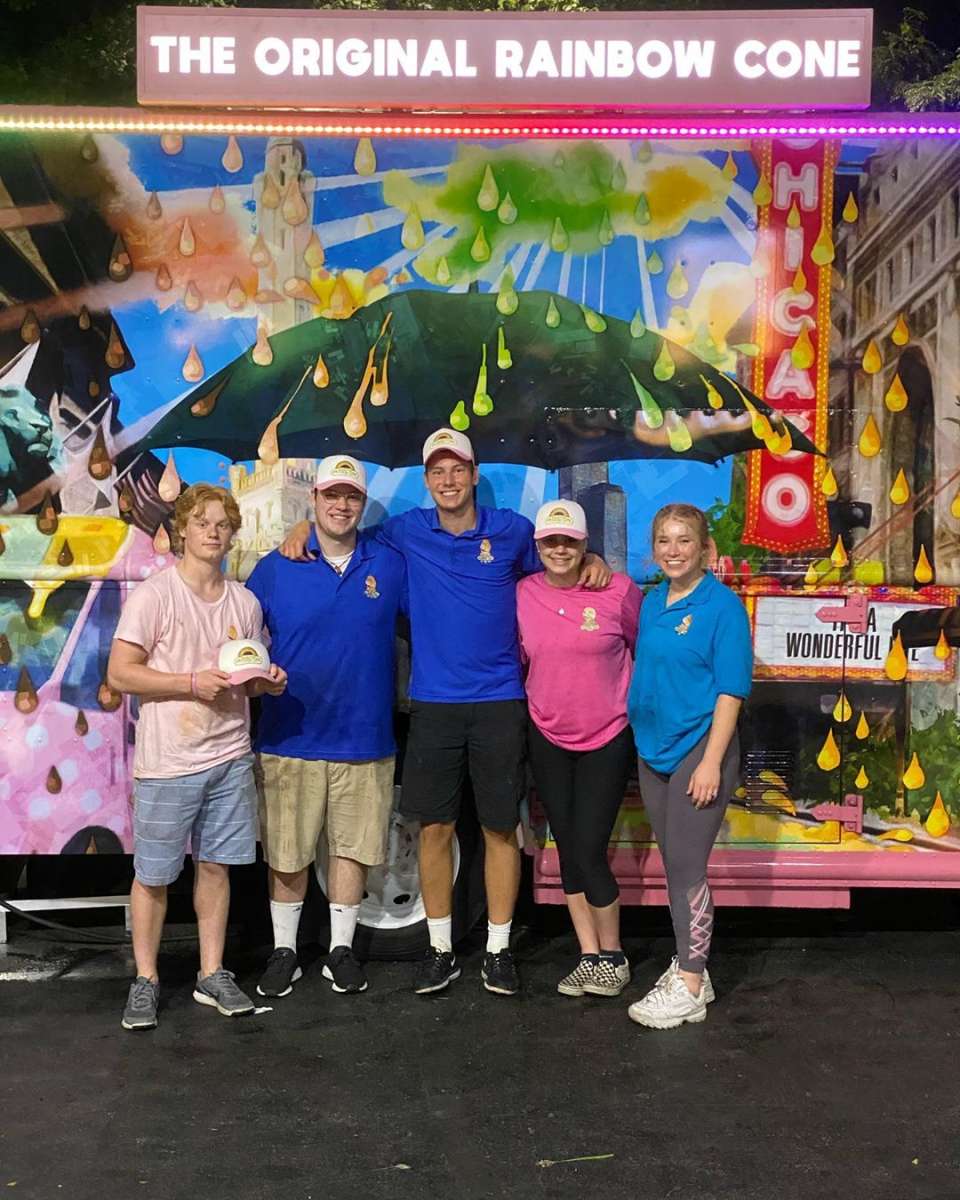 Lynn Sapp, owner of Original Rainbow Cone and grandson of the man who founded the famed business in 1926, is usually used to bringing Original Rainbow Cone's goodies to festivals across the city in the summertime. While the truck has been in the works for quite some time now, Sapp said that the abrupt adaptation the business has needed due to the coronavirus pandemic was the push to get the truck operational sooner than later.
The truck hasn't made its way into cities and neighborhoods yet, given that parking and logistics are still difficult to get a handle on, but Original Rainbow Cone's truck is bringing the Chicago favorite out into the suburbs and their parking lots. (The plan is to eventually have the truck make its rounds in the city and its neighborhoods, to keep updated on its whereabouts, we recommend following their Instagram page.)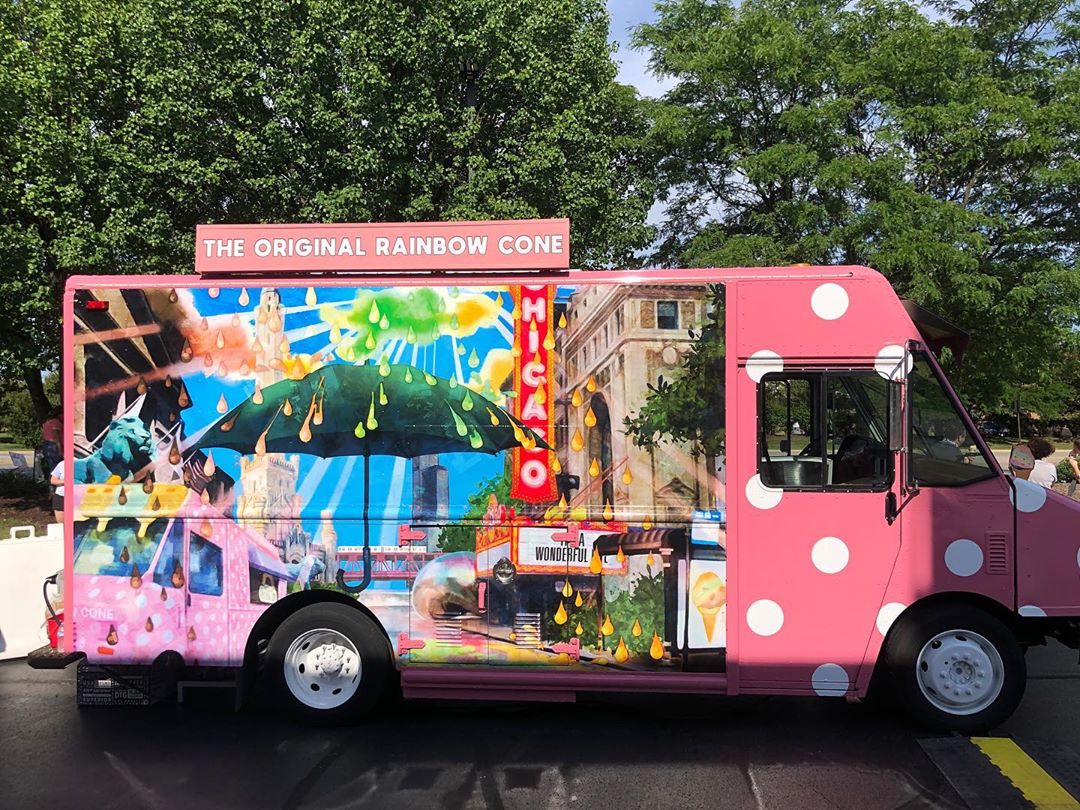 The cones that Original Rainbow Cone serves are a little more complicated than the standard ice cream cone, mainly because the signature stack includes a slab of chocolate, pistachio, strawberry, New York cherry, and orange sherbet. "We have a little bit of a learning curve with the extreme heat and elements like that and getting used to serving out of a truck," Sapp said. "I'm pretty excited that a company that's been around for [94 years] is now on wheels."
---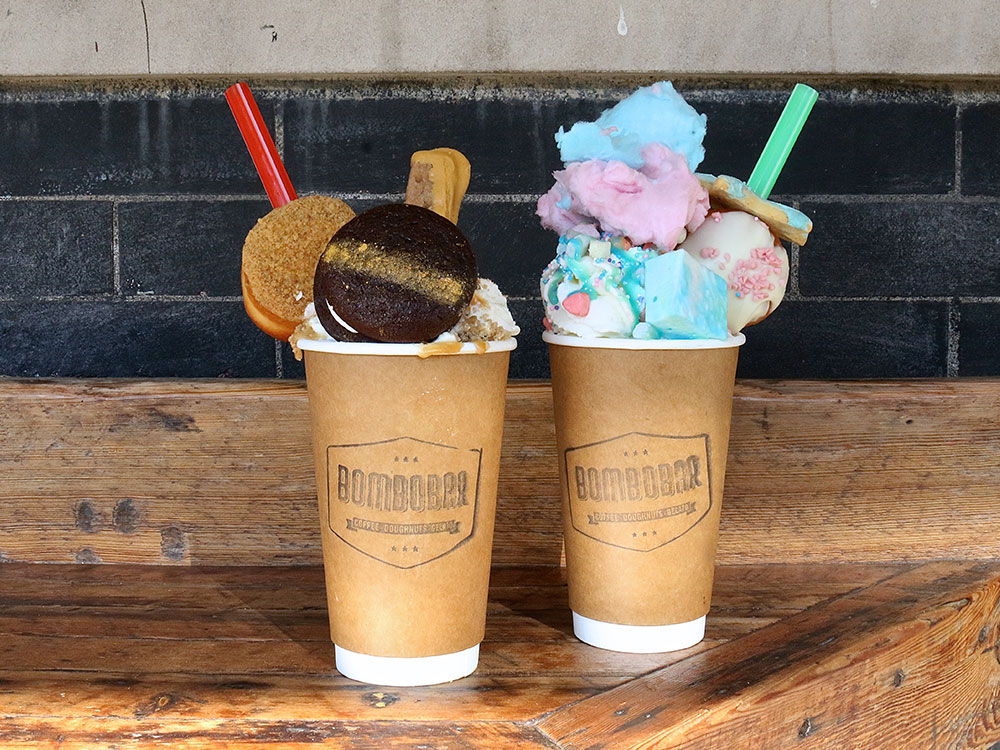 View the Best Dessert Places in Chicago
Craving even more of that good stuff? View our list of the best dessert places in the city.
View the Best Dessert Places in Chicago
---
On July 11th, the truck made its suburban debut at the Buona Beef in Darien. Starting this Friday, July 24th, the truck will spend its weekend at the Buona Beef in Bolingbrook. On Friday you can grab their almost century-old, famous cone from 4 pm to 10 pm; 2 pm to 10 pm is your primetime for ice cream-ing Saturday and Sunday at the same location.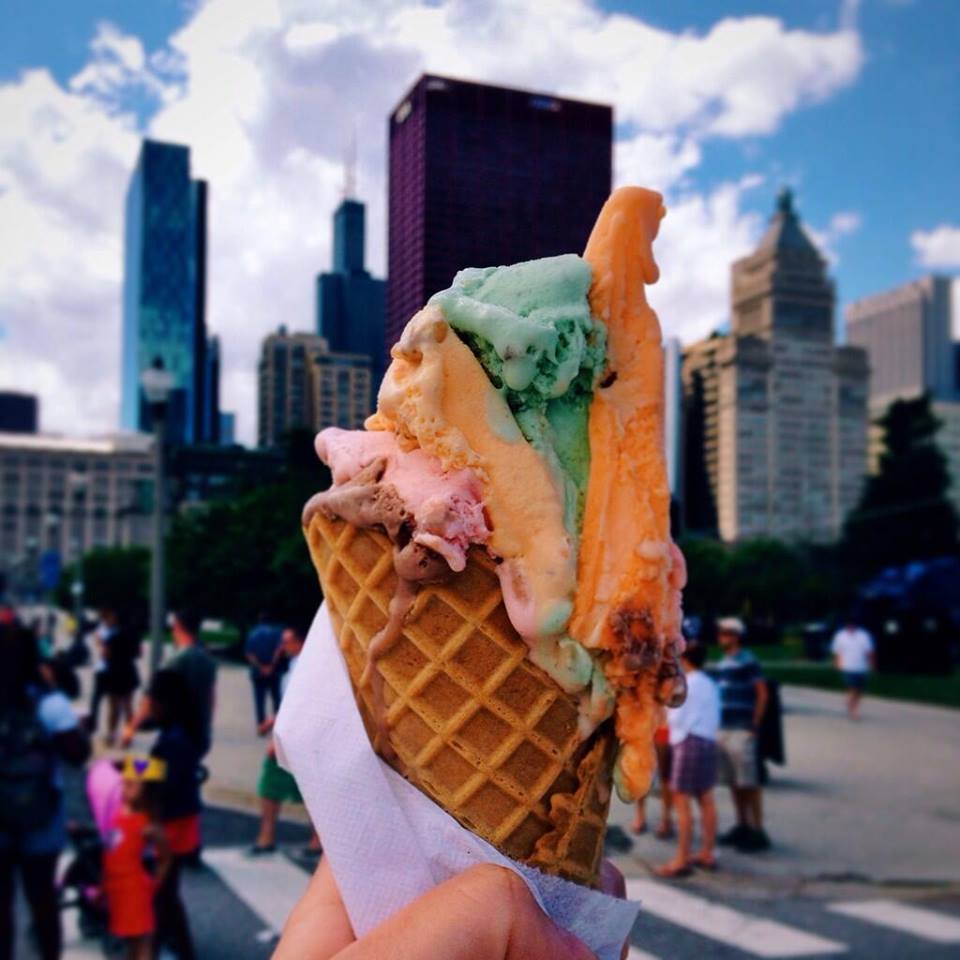 For those located in the city and have the means to, the Original Rainbow Cone location in Beverly is still open for pickup, takeout, and catering!
At UrbanMatter, U Matter. And we think this matters.
Tell us what you think matters in your neighborhood and what we should write about next in the comments below!
Featured Image Credit: Original Rainbow Cone Instagram Page
READ MORE LIKE THIS
DOWNLOAD THE URBANMATTER APP
FIND PARKING